Do ratings or reviews of a horror film influence you when deciding what to watch? Or do you simply choose and then judge for yourself? Admittedly, I tend to check a film's rating on IMDB or Rotten Tomatoes before (or sometimes after) watching it, but will still check out a movie solely as a result of it sparking my interest.
Since some moviegoers rely heavily on ratings, I'm examining 10 horror films with a current Rotten Tomatoes rating of 10% or lower which I believe should have scored higher; starting from highest rating to the lowest of the low. And while it's not being argued that any these movies should be considered horror masterpieces, they're still generally enjoyable and have something to offer audiences.
Would you increase any of these film's ratings?
Urban Legends: Final Cut (2000)
Rotten Tomatoes Rating: 10%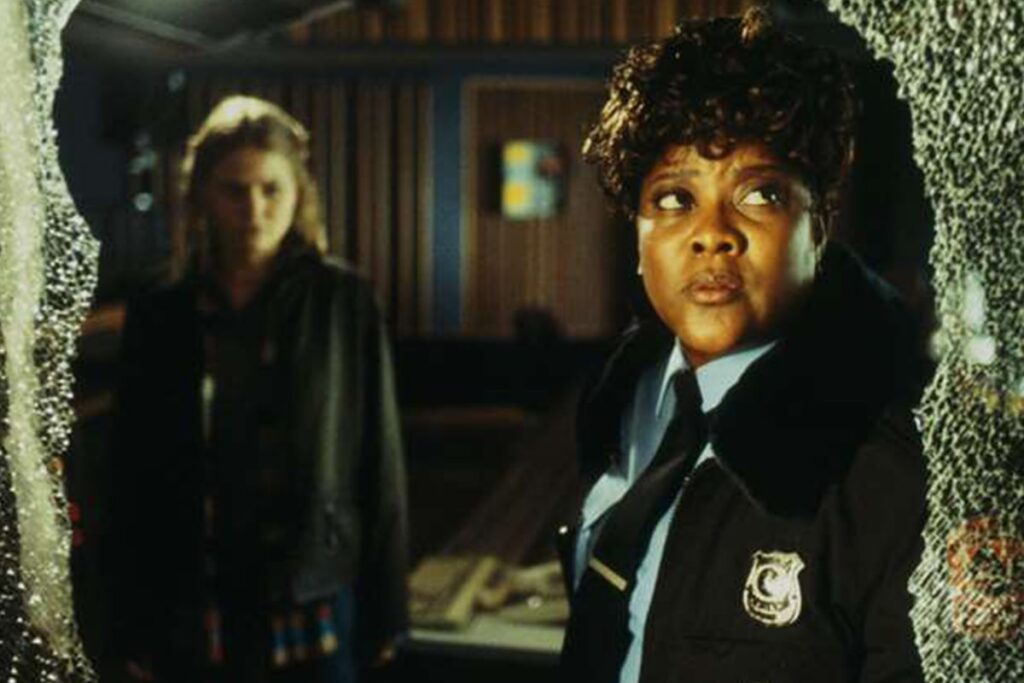 The sequel to 1998's hit slasher Urban Legend doesn't quite live up to the original but it has its moments. The film once again focuses on a killer on campus, but this time he stalks students of a film school who are competing for a cash prize and a shot at becoming a big-time movie director. It has the "film-inside-a-film" thing going on, similar to 2000's Scream 3. Urban Legends: Final Cut is filled with predictability and cheesy comedic elements, but it also contains decent performances by the leads, Jennifer Morrison and Matthew Davis. And the killer's costume, a fencing mask and black slicker jacket, may actually top that of the first film. The return of Loretta Devine as Reese alone pushes this slasher over the 10% mark in my books. Oh, and the cameo by Brenda Bates!
Candyman 3: Day of the Dead (1999)
Rotten Tomatoes Rating: 10%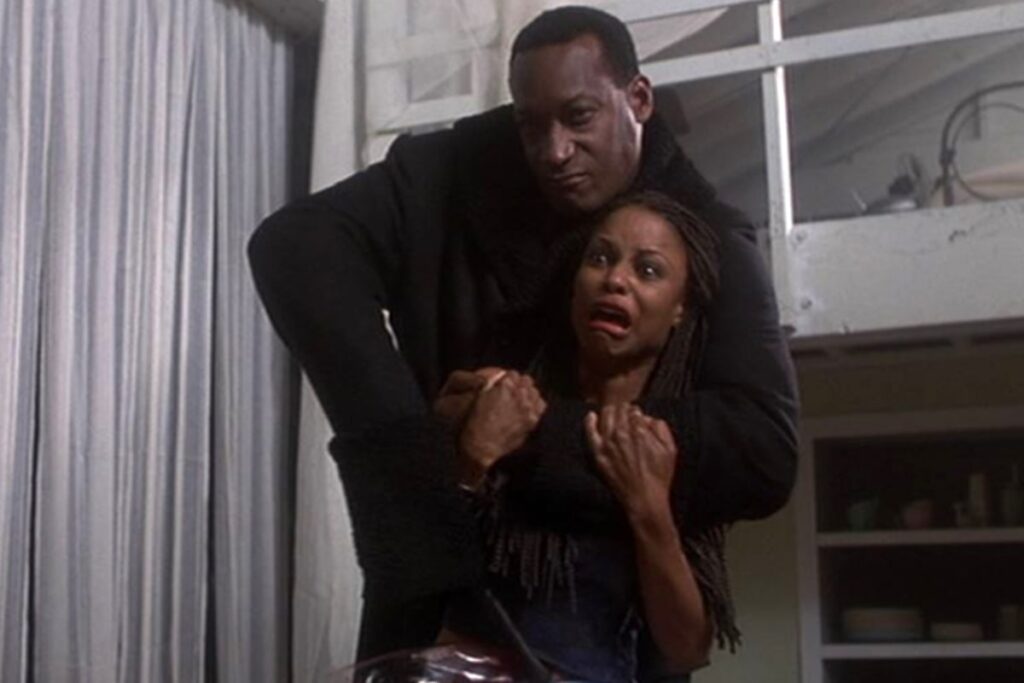 Candyman 3 takes place a few years after the events of the second film. Tony Todd reprises his role as the urban legend serial killer, returning on the eve of the Day of the Dead festival to haunt art collector and relative Caroline McKeever (Donna D'Errico). This film is campier than previous entries but still provides a tangible level of suspense, respecting Clive Barker's original. Of course, its biggest win is Tony Todd's performance.
Halloween: The Curse of Michael Myers (1995)
Rotten Tomatoes Rating: 9%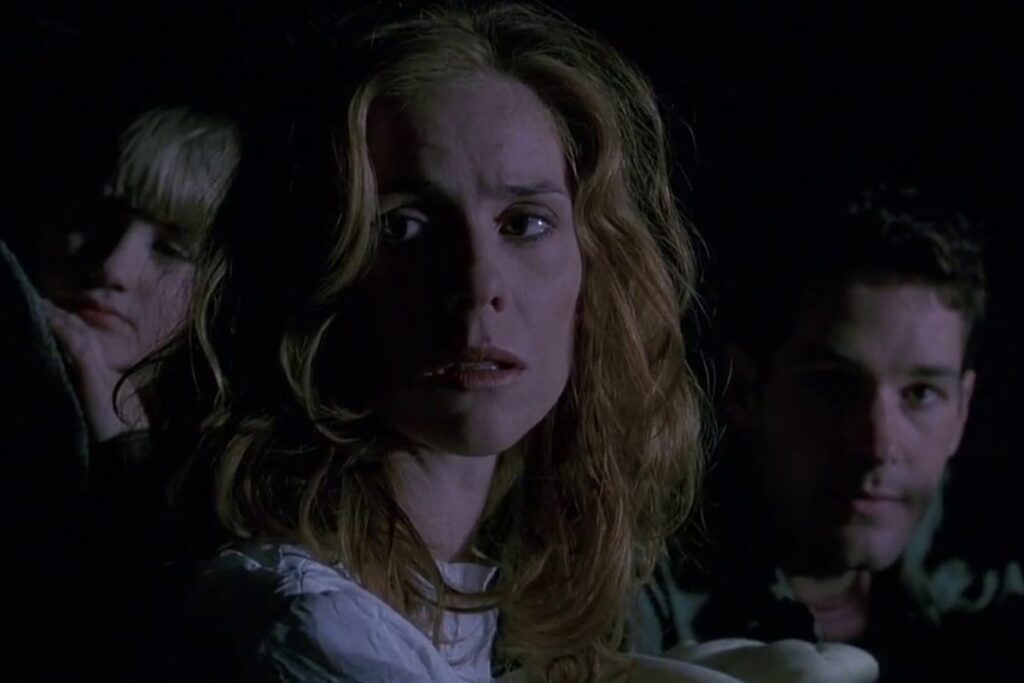 The sixth entry in the Halloween series has Michael Myers returning to his home town of Haddonfield to stalk Tommy Doyle (now played by Paul Rudd in one of his first movie roles) and the Strode family. This film introduces the "Thorn" storyline which I'm not a huge fan of. I enjoy the simplicity of the original Halloween and don't need to be given an explanation as to why Myers kills. I also find it devastating that they couldn't work out an agreement to have Danielle Harris appear in the film. Recasting was a big mistake! That being said, I do enjoy the film and find it really exudes Halloween spirit, more so than a few others in the franchise. It tends to fall in the middle of the pack among fans rating the films from favourite to least favourite. Marianne Hagan is satisfying in the role of Kara Strode and Michael is his most menacing here. P.S. check out the producer's cut if you haven't yet seen it!
Friday the 13th Part VIII: Jason Takes Manhattan (1989)
Rotten Tomatoes Rating: 8%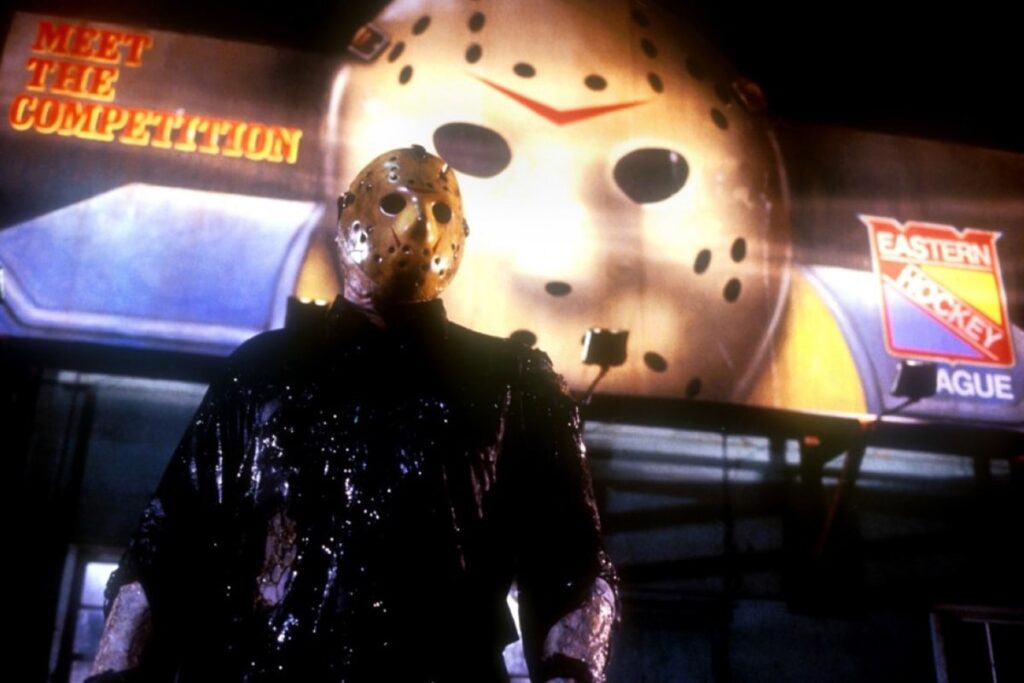 Jason Voorhees is resurrected from the bottom of Crystal Lake and gets on a cruise ship that leads him to The Big Apple for his next killing spree in this eighth entry of the franchise. If you're simply looking for a fun watch, this sequel may be up your alley. Some fans even consider it a favourite. After eight films, this was a reasonable attempt to freshen up the series and it was packed with solid kill scenes. The most thrilling moment, of course, is watching Jason Voorhees (played by fan fav Kane Hodder) roam around Times Square.
I Still Know What You Did Last Summer (1998)
Rotten Tomatoes Rating: 7%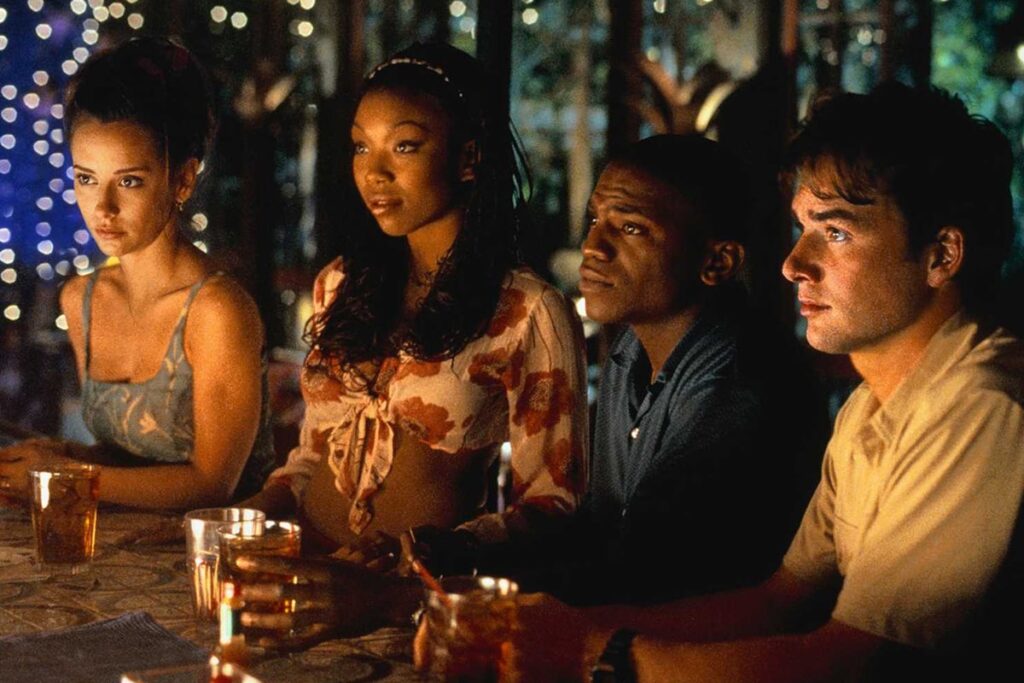 I Still Know picks up one year after the supposed killing of fisherman and former hit-and-run victim Ben Willis. After winning a trip to the Bahamas with her roommate Karla (Brandy), Julie (Jennifer Love Hewitt) starts receiving threatening messages while bodies begin to pile up on the island. Before long, it's evident Ben is still alive and out for revenge. This film isn't as iconic or well-crafted as its predecessor, but it sure is fun! Brandy, Mekhi Phifer and Matthew Settle are entertaining additions to the cast and we can't forget about Ray (Freddie Prinze Jr.), who spends almost the entirety of the film trying to save the day for Julie. The island setting is inspired and Brandy gives us a few suspenseful chase scenes. Definitely one of my favourite '90s slashers!
Prom Night (2008)
Rotten Tomatoes Rating: 7%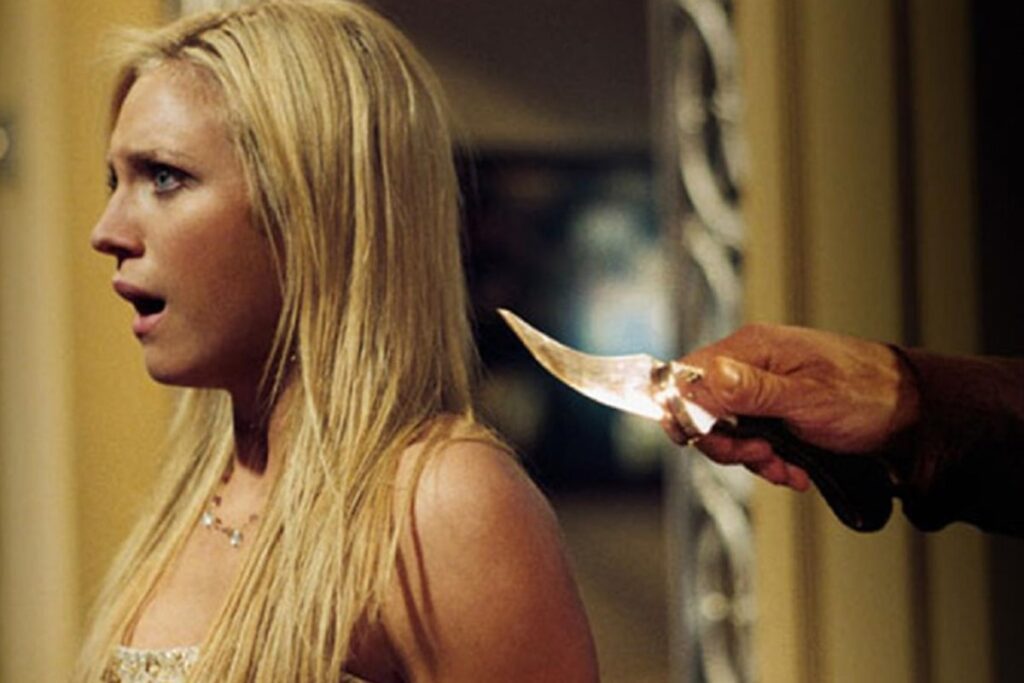 Donna (Brittany Snow) comes face-to-face with a cold-blooded murderer from her past on what's supposed to be the best night of her life: Senior Prom. Let's be clear, this film doesn't hold a candle to the 1980 original, but I do prefer it to other Jamie Lee Curtis remakes like Halloween (2007) and The Fog (2005). It's cut from the same cloth as other slasher films, offering good scares, tense chase scenes and a decent amount of blood.
Soul Survivors (2001)
Rotten Tomatoes Rating: 4%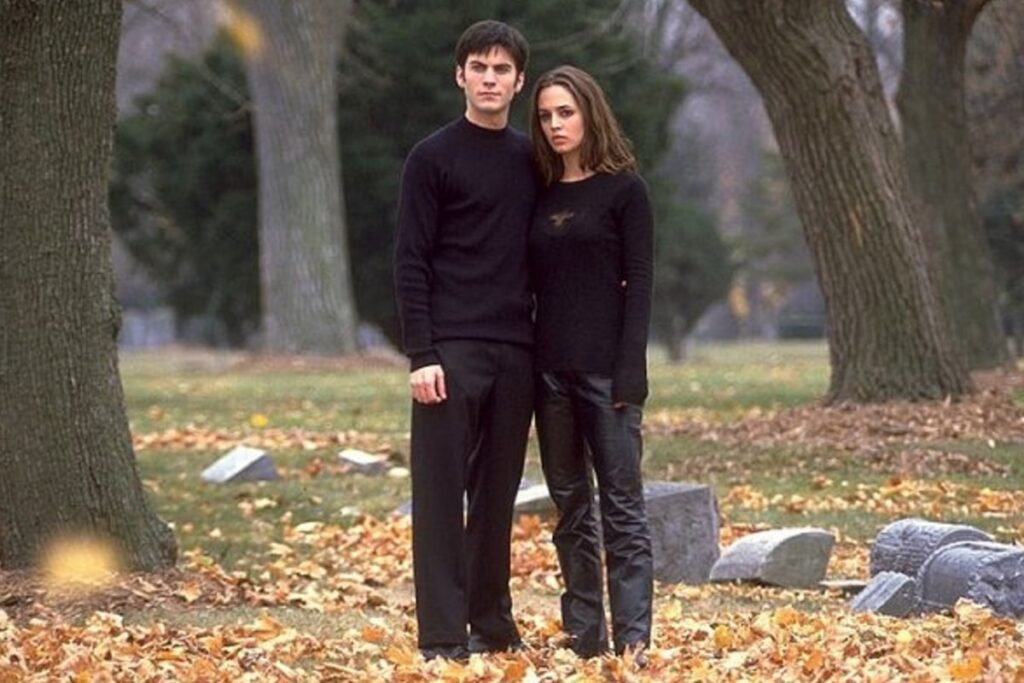 A night of partying leads to a fatal car crash, and soon college student Cassie (Melissa Sagemiller) is having hallucinations of her dead boyfriend (Casey Affleck) coming back to life. Her friends Annabel (Eliza Dushku) and Matt (Wes Bentley) step in to help, but Cassie eventually finds herself stuck in a weird twilight zone between life and death. Despite a somewhat predictable storyline, this film manages to entertain and moves at a nice pace. It doesn't quite deliver the scares, but the cast, especially scream queen Eliza Dushku, puts on respectable performances.
The Roommate (2011)
Rotten Tomatoes Rating: 3%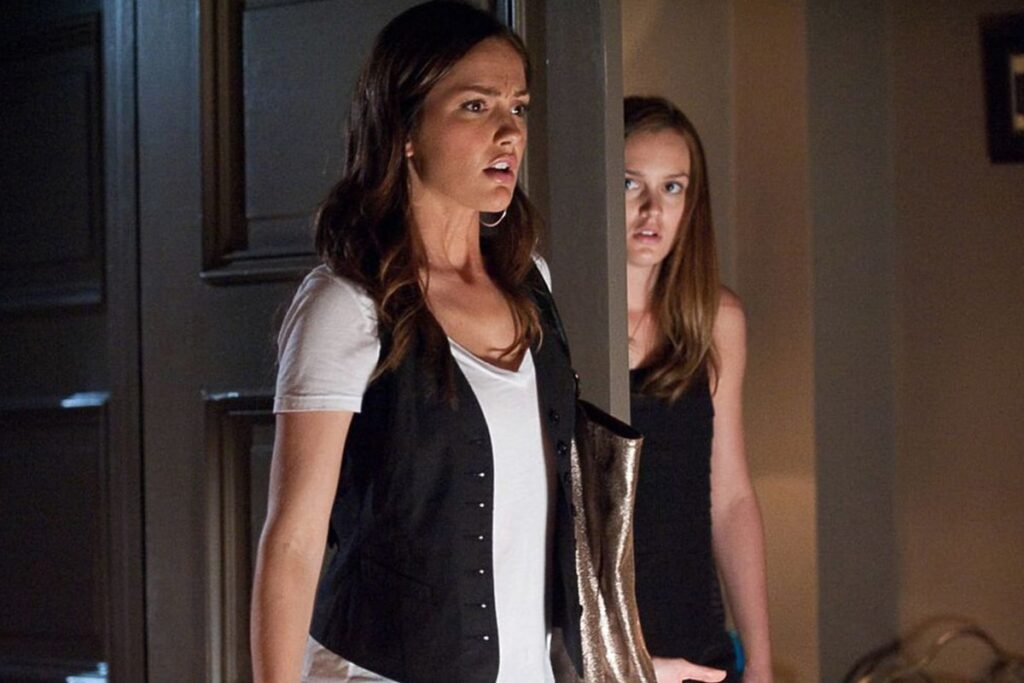 Don't go in expecting it to be a blockbuster and this psychological thriller offers a fair share of suspense. When college student Sara (Minka Kelly) arrives in Los Angeles she's eager to fit in. She's introduced to her dorm mate Rebecca (Leighton Meester) and the two hit it off, becoming close friends. As Sara begins to meet new people around campus, Rebecca becomes obsessed and sets her targets on those who get too close. It's like Single White Female in a college setting!
The In Crowd (2000)
Rotten Tomatoes Rating: 2%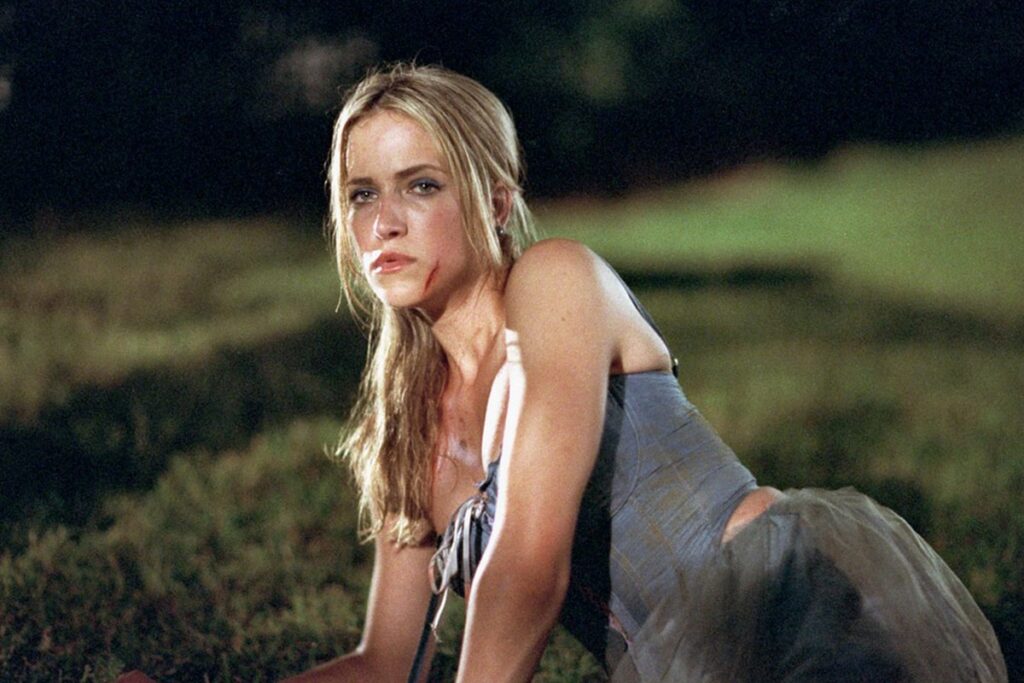 Who doesn't love sex, murder, mystery and a few fun twists? After leaving a psychiatric hospital, Adrien Williams (Lori Heuring) begins working at a posh country club and starts associating with a group of rich college students. But soon after she is brought into their circle, Adrien discovers they are hiding some dark secrets. If you're in the mood for a stylish, late '90s teen thriller, this one is a good go-to. It's also the second film on this list to star Matthew Settle! (He's also in I Still Know What You Did Last Summer.)
Jaws: The Revenge (1987)
Rotten Tomatoes Rating: 0%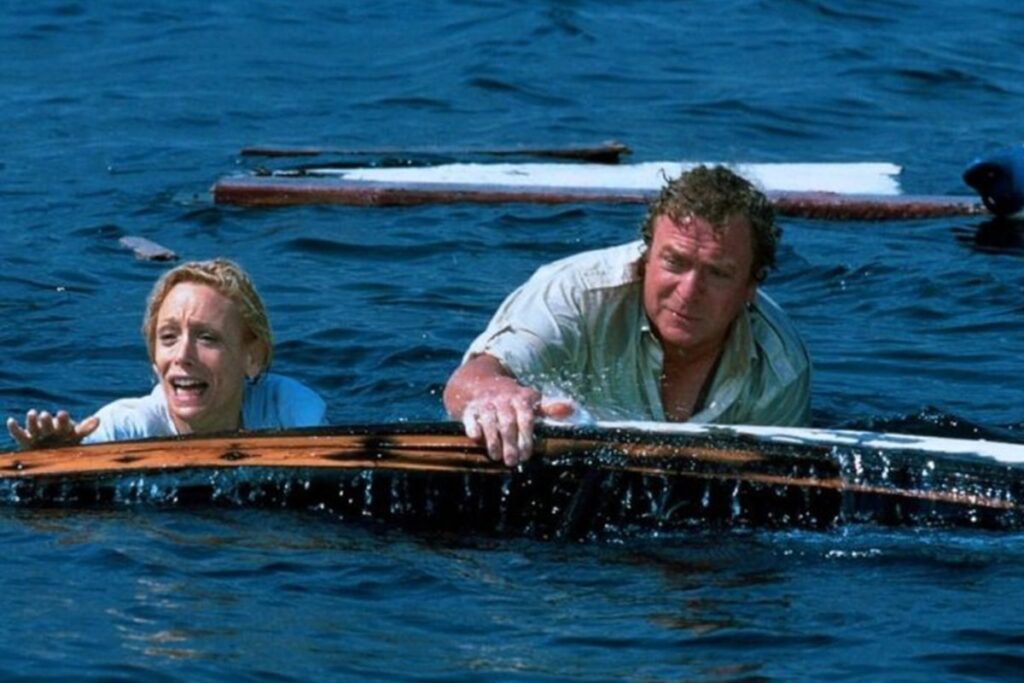 Jaws: The Revenge focuses on now-widowed Ellen Brody (Lorraine Gary), who believes that a great white shark is seeking revenge on her family after it kills her son. This sequel definitely has a darker tone and delivers the odd scare, but mostly, it's good for a few laughs and some cheap entertainment. The casting is where this film scores points, also starring Michael Caine and Lance Guest (who we love as Jimmy in Halloween 2) in lead roles.
You might also like
---
More from Stories
---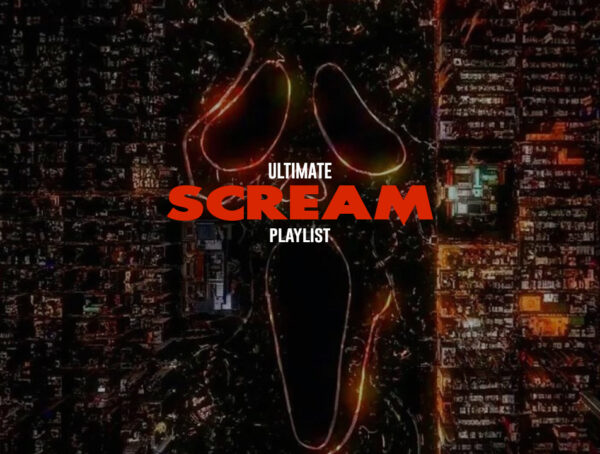 535
Scream, for many, is considered to be the greatest slasher franchise of all time. From the talented cast led by …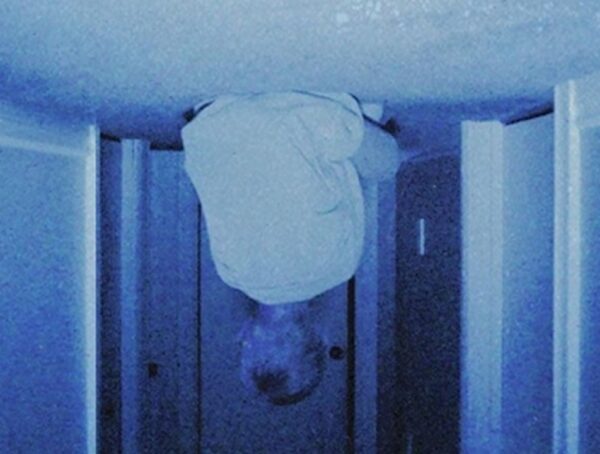 339
Slow cinema is an arthouse film style known for its use of static shots, long panning scenes, minimal dialogue, and …