David Gordon Green's Halloween trilogy came to an end last October, leaving the future of the franchise up in the air. With Miramix and A24 actively pursuing the rights, fans are dying to know what will come next. Will Michael Myers appear in a series for streaming? Will the 50th anniversary in 2028 call for a new film? Will the story be rebooted, picked up from a different timeline or embark on something completely fresh? Only time will tell.
On the bright side, it's now horror movie month—a time to revisit the films we hold near and dear to our hearts. While fans eagerly await the future of the bogeyman, we now have 13 Halloween films to revisit, which makes for quite the marathon leading up to Halloween.
With the spooky season officially upon us, we're counting down the 13 most memorable kill scenes in the Halloween franchise. The selections are in order by film release date and may include a singular death or multiple victims meeting their fate at the hands of pure evil itself, Michael Myers.
Which kills scenes would make your list? Sound off in the comments below!
Bob Simms, Halloween (1978)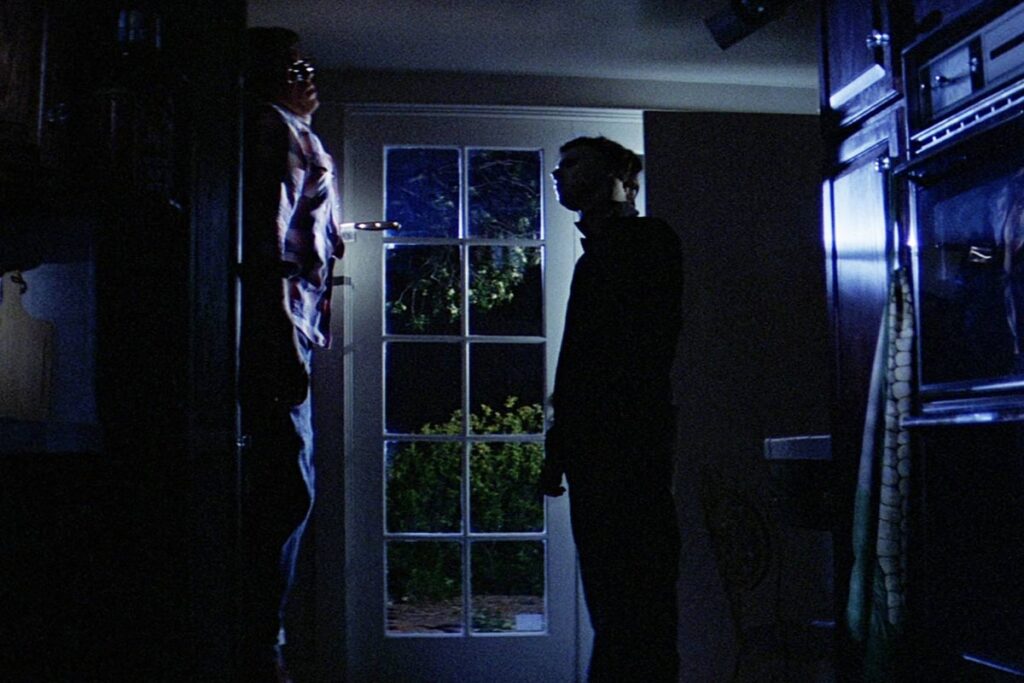 After doing what's considered the big no-no in slasher films, Bob (John Michael Graham) wanders to the Wallace's kitchen to grab himself (and Lynda) a beer. Plans for a nightcap are cut short when The Shape emerges from a dark pantry, single-handedly lifts Bob by his neck, then quickly stabs him through the chest. The butcher knife is so big it's able to keep Bob hoisted against the closet doors until his body becomes lifeless. Michael takes a moment to admire his handiwork and it's the first we see of his iconic head tilt. This scene establishes one of the most memorable visuals of the franchise. The kill is repeated in several sequels, most recently in Halloween Ends with Nurse Deb, but it never feels quite as impactful as the original.
Nurse Karen Bailey, Halloween II (1981)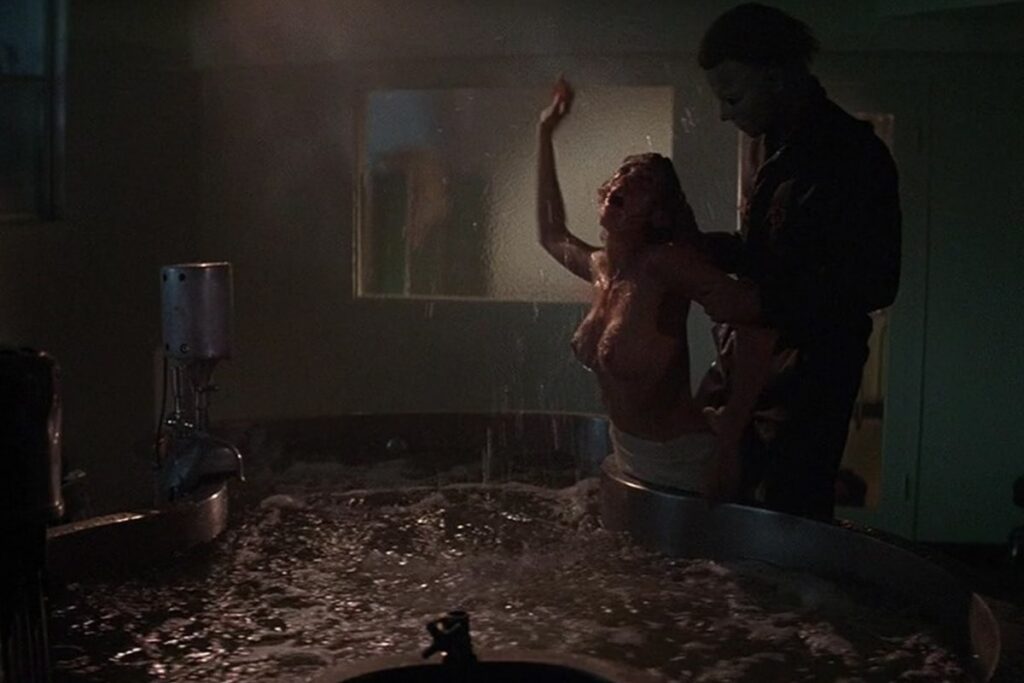 What's meant to be a relaxing hot tub break (with some hanky panky), soon turns into a fatal encounter for Nurse Karen (Pamela Susan Shoop) and Budd (Leo Rossi). After strangling Budd to death just a few feet behind her, Michael makes his way to Karen who unknowingly mistakes him for her work fling. Michael gets his fingers seductively nibbled for a brief moment before he repeatedly holds Karen's head under the hot tub water, which has apparently been turned up to human soup level. This scene is especially horrifying because it's a combination of being drowned and burned to death, both considered terrible ways to go.
Kelly Meeker, Halloween 4: The Return of Michael Myers (1988)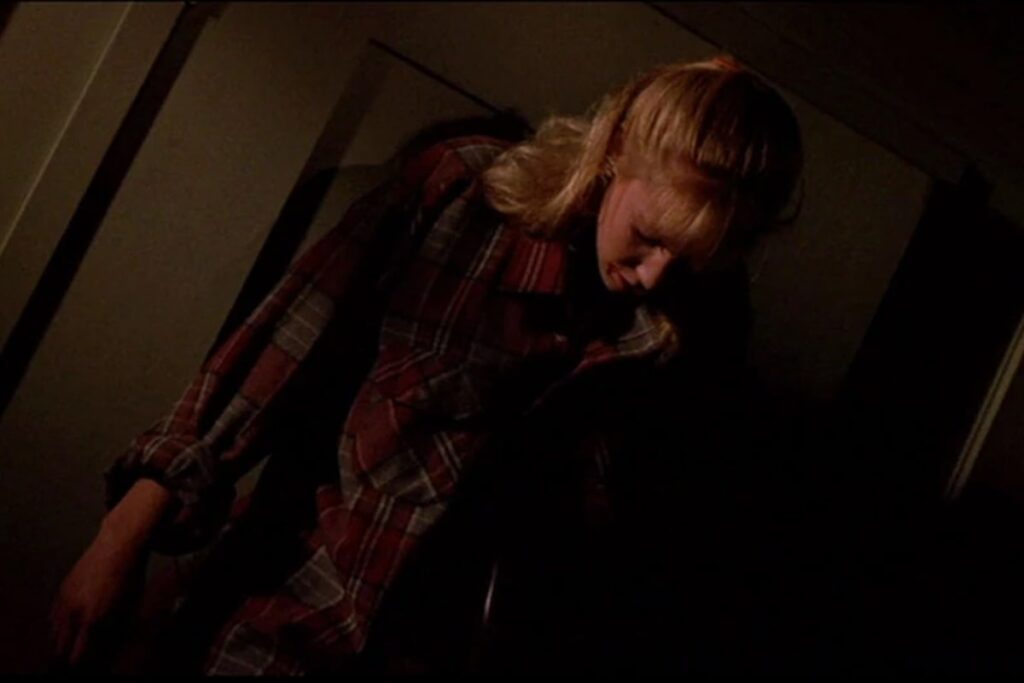 It's rare we see Michael Myers using a gun as his weapon of choice but he certainly finds a creative way to use it here. Sheriff Meeker's daughter, the brazen Kelly Meeker (Kathleen Kinmont), is locked down in her house with the windows and doors boarded up for protection from the bogeyman. It's not until she discovers Deputy Logan's corpse that she realizes Michael has been locked in the house with her. He impales her through the chest with the Deputy's shotgun pinning her to the wall in good ol' Bob fashion. Michael does it by the books!
Jamie Lloyd, Halloween: The Curse of Michael Myers (1995)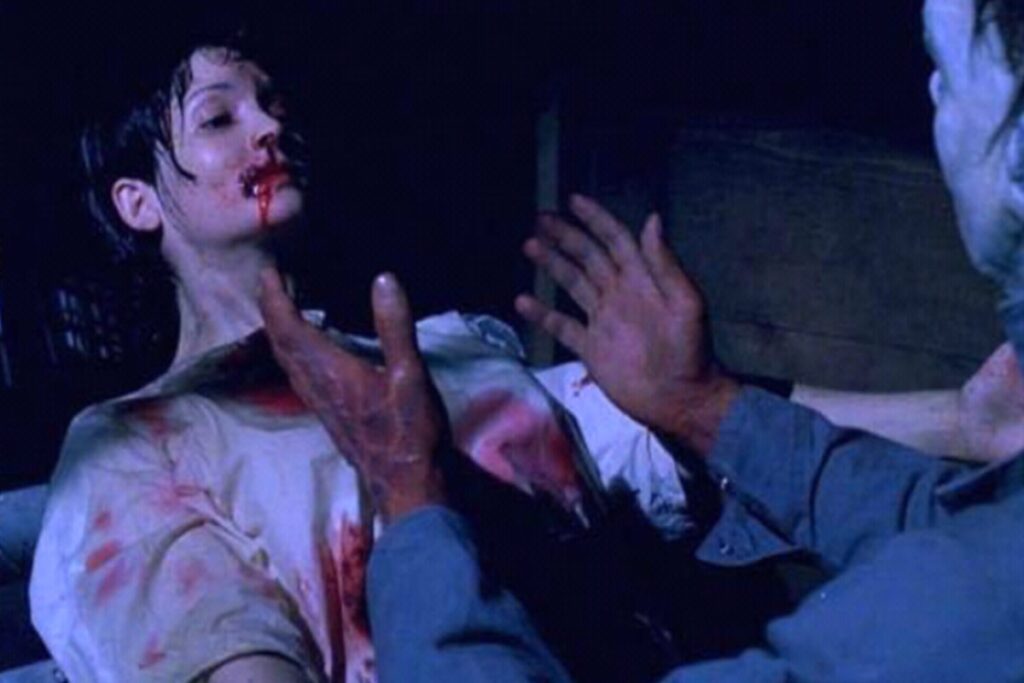 There were a lot of obstacles that prevented Danielle Harris from returning to the role of Jamie Lloyd in this sixth entry of the series. Harris was only 17 when filming began so she went through the costly process of emancipation so as to not be restricted on the number of hours she could work. The studio had planned to cut her character after the first act which meant they were only willing to pay her a basic rate; not even enough to cover what it had legally cost her to perform in the film. Dimension's unwillingness to budge on pay, along with Harris' dissatisfaction with her character's storyline ultimately resulted in her dropping out of the production and she was replaced with J.C. Brandy, much to fans' dismay.
Halloween: The Curse of Michael Myers overcomplicates what fans loved about the original; its simple yet terrifying nature. An abducted Jamie Lloyd gives birth to a baby boy the day before Halloween (how convenient) and makes her escape from the Man in Black, taking shelter at a bus station. Uncle Mike eventually finds her and the two end up at a farm where he pushes her on a corn thresher. The scene is gruesome, and it's shocking that they'd do away with the character of Jamie so early on. Fans were less than impressed that her arc would come to an end so carelessly after being the lead of the two previous films. The franchise almost went straight to video after this entry. Enough said!
Marion Chambers, Halloween H20: 20 Years Later (1998)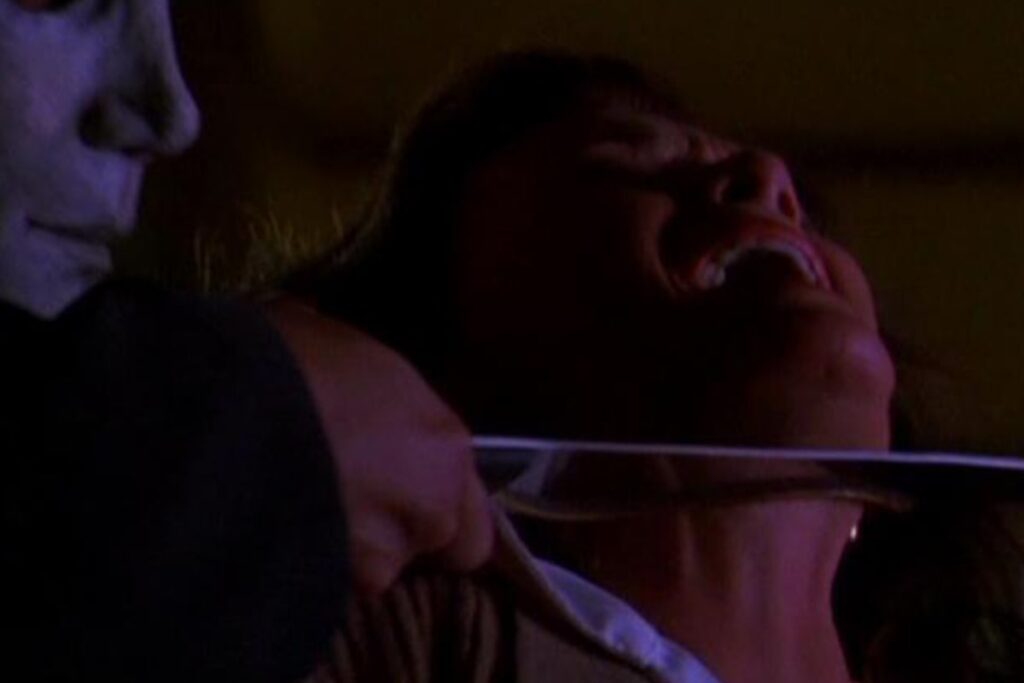 Halloween H20 not only marked the return of Jamie Lee Curtis as Laurie Strode, but they also added fan-favorite Nancy Stephens back into the mix. The smart-mouthed Marion Chambers opens the film and the chilling scene sets the tone of what's to come. Michael pays Nurse Chambers a visit to find out where his sister's been hiding all these years, and of course, there's some collateral damage done along the way. He first kills neighbors Tony and Jimmy before slicing Marion's throat just shy of the police arriving on the scene. Taking out a legacy character in the film's opening was the franchise's way of saying we're back! and Marion put up a good fight before becoming Michael's next victim.
Sarah Wainthrope, Halloween H20: 20 Years Later (1998)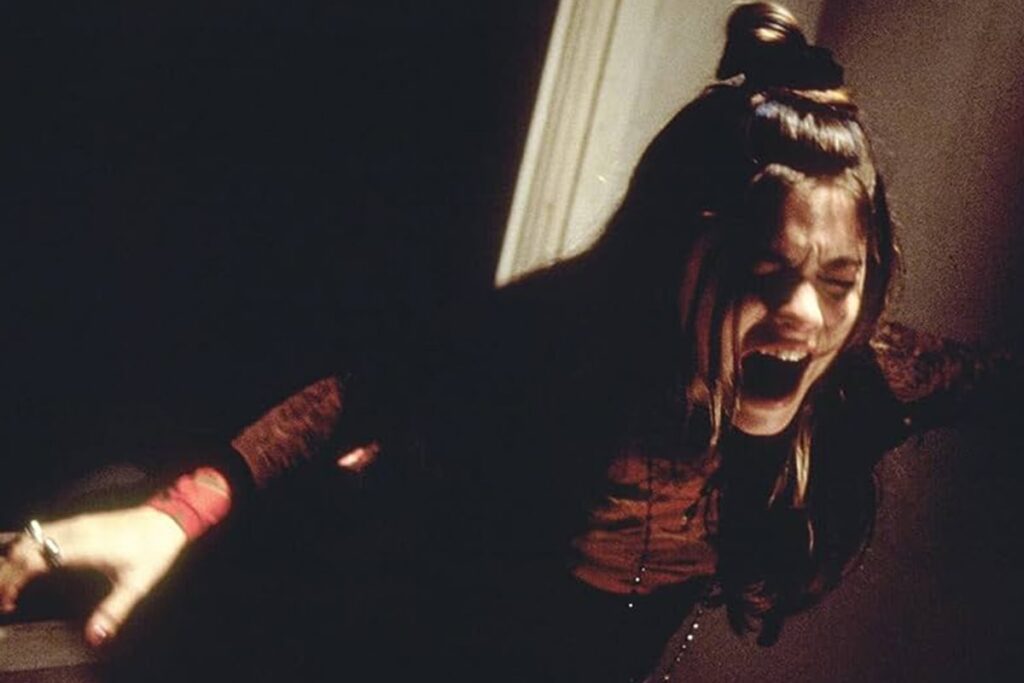 Sarah Wainthrope (Jodi Lyn O'Keefe) and co. skip their school's annual trip to Yosemite to have an intimate Halloween get-together with candles, booze and snacks. Fun, right? Things take a turn when she searches for her boyfriend Charlie (Adam Hann-Byrd) in the dark and deserted halls of Hillcrest Academy only to find him hacked up in a dumbwaiter. When Michael ominously appears Sarah must hop in the mini elevator with Charlie using it as a mode of transportation between floors. Michael ruthlessly cuts the dumbwaiter's rope, causing it to crush her leg and leave her helpless on the floor until he eventually stabs her several times and then hangs her in the pantry like Halloween decor. This death is foreshadowed when Molly (Michelle Williams) receives a Halloween love letter in the dumbwaiter a few hours earlier. It's the most savage kill of this entry and Jodi Lyn O'Keefe displays true terror in her performance.
Laurie Strode, Halloween Resurrection (2002)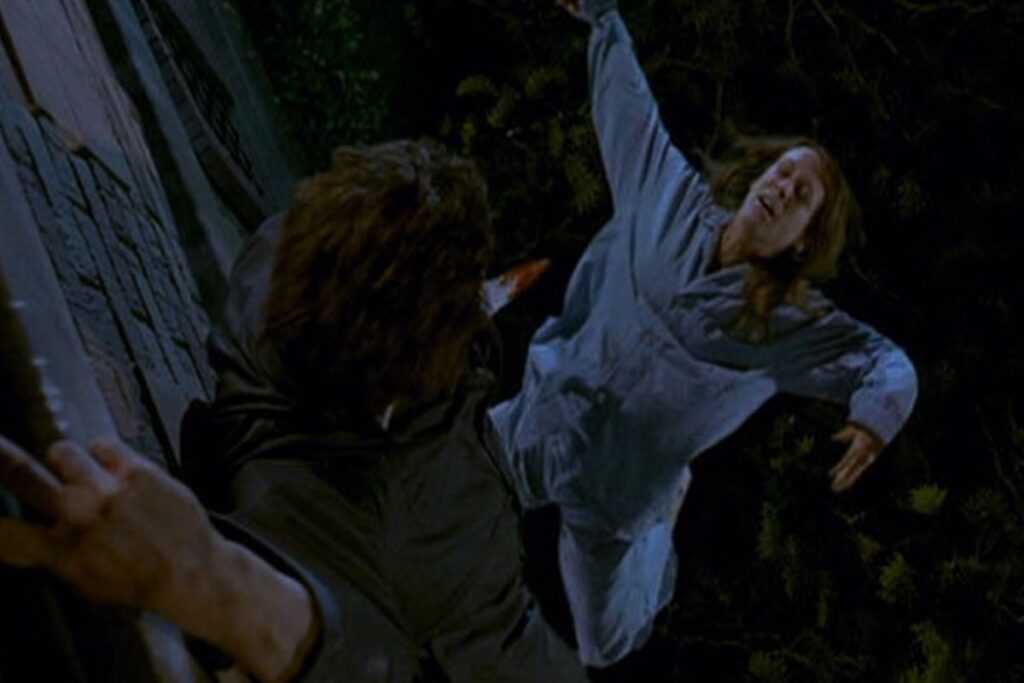 After the perfect finale Halloween H20 delivered, it was a surprise to many that there would soon be an additional film released as a continuation of that same timeline. If fans were let down by Jamie Lloyd's death in Curse, then this opening was a big mistake from the get-go.
In Halloween Resurrection, we learn that Laurie Strode actually decapitated an innocent man three years prior, and she's been institutionalized ever since. Laurie knows Michael is coming for her so she stays alert, ditching her medication in a Raggedy Ann doll and staging traps on the rooftop of Grace Andersen Sanitarium. As expected, Michael returns and chases Laurie up to the roof where she temporarily incapacitates him while poetically telling him he no longer scares her. This time, however, Laurie needs to make certain she's killing the right person. As she reaches for Michael's mask, he grabs ahold of her and pulls her over the ledge while lodging his knife into her back. After a short embrace and some farewell words from Laurie, he removes the knife and watches as his sister falls to her death.
To say that fans are still upset about this send-off would be an understatement. While the opening sequence is one of the few memorable moments in Resurrection, it still feels like an anticlimactic ending for our original final girl. Recently, I asked followers to name one thing they enjoy about this film and queen Jamie Lee Curtis chimed in herself answering "My hair extensions".
Annie Brackett, Halloween II (2009)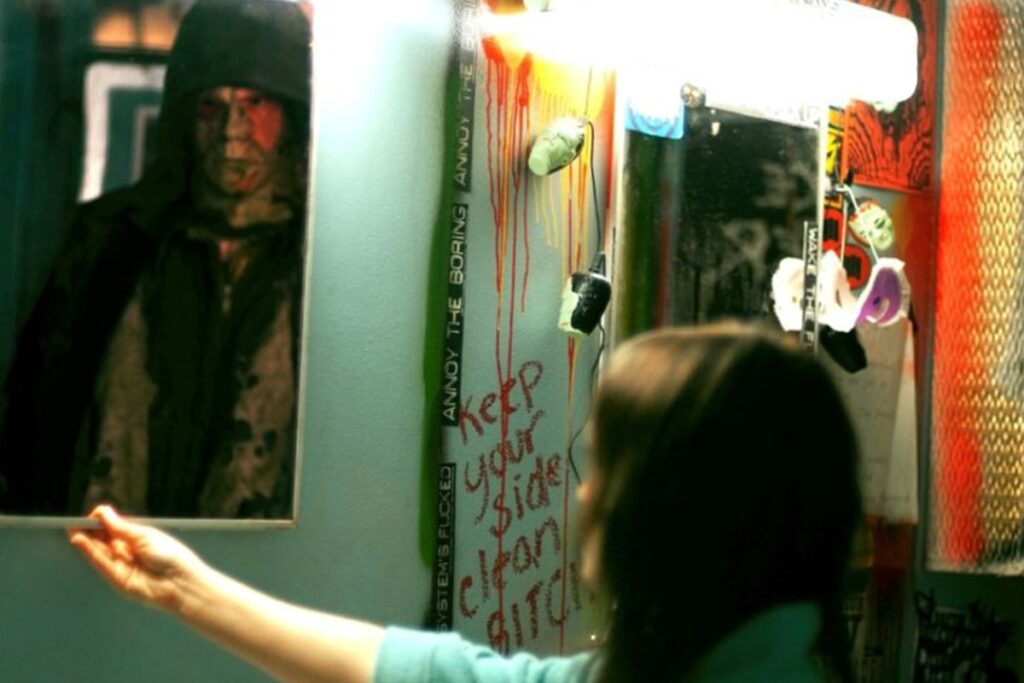 There may not be many redeeming qualities of Halloween II (2009) but Rob Zombie and the actors involved deserve their props for delivering what is arguably the most emotional death scene of the franchise. This time, the character of Annie Brackett, now played by franchise favorite Danielle Harris, makes it to the sequel alive and we get to witness the aftermath of the 1978 massacre through her lens. Eventually, Annie's killed off in a terrifying and brutal fight sequence that Harris and Micheal Myers' actor Tyler Mane choreographed themselves on the spot. Audiences witness just quick flashes of the action but Sheriff Leigh Brackett's (Brad Dourif) reaction to finding his daughter on the bathroom floor in her bloody state is gut-wrenching.
Aaron Korey & Dana Haines, Halloween (2018)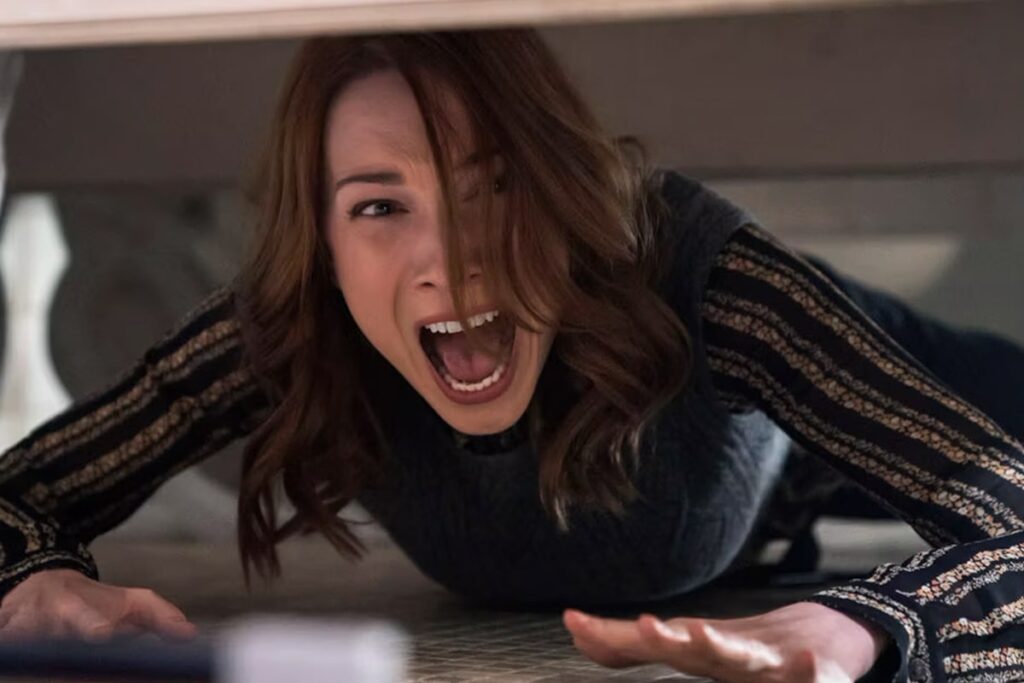 The washroom sequence in David Gordon Green's Halloween (2018) pays homage to the gas station scene in Halloween 4 and the washroom scene in Halloween H20, only it majorly ups the ante and we're reminded of just how deadly Michael is.
Investigative journalists Aaron and Dana make a pit stop at a gas station and it's made clear Michael's wreaked havoc on the joint as a couple of mutilated bodies are displayed in the garage. Dana, doing her business in a washroom stall, is graced by Michael's presence when he drops a handful of pulled teeth over the stall door. Terrifying!! When Aaron discovers the dead bodies and rushes to Dana's defense he quickly loses the battle getting his head continuously smashed into a brick wall before his face is used to break open the stall door where Dana is trapped. Instead of taking the chance to run, Dana opts to grab a crowbar but she's no match for Michael as he strangles her before breaking her neck. After the killings, he retrieves his mask from the trunk of Aaron's and Dana's car and with that, The Shape is officially back. A powerful scene!
Firefighter Massacre, Halloween Kills (2021)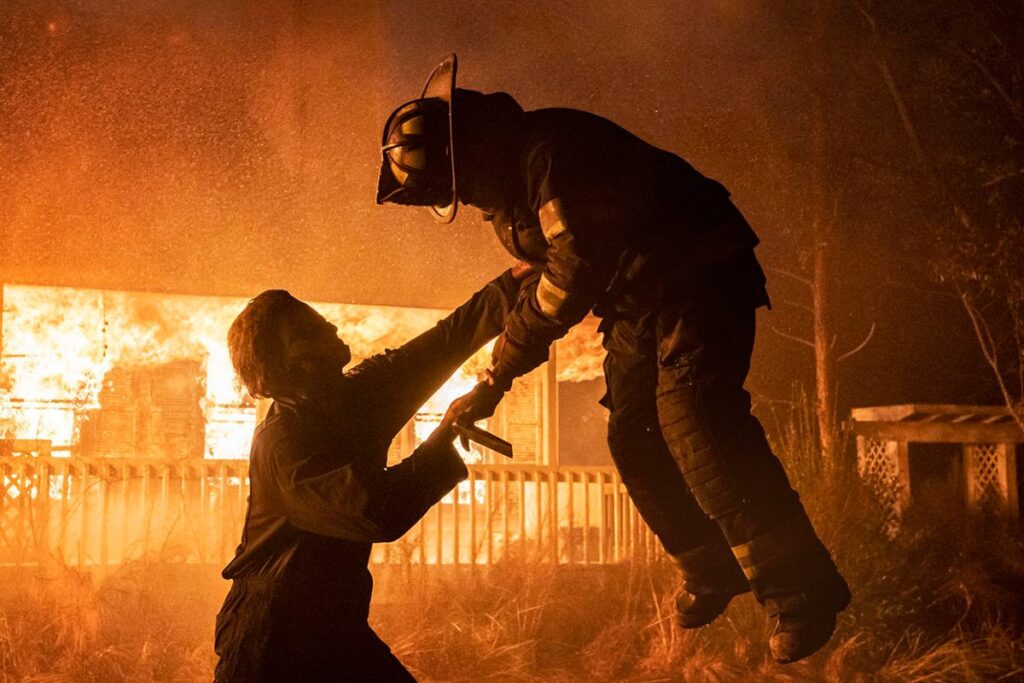 Halloween (2018) ends with Michael trapped in Laurie's basement with the house ablaze. Continuing the same night, Halloween Kills begins with a fleet of firetrucks passing Laurie en route to the hospital as she screams at them to "Let it burn!". Of course, the speeding fire crew doesn't get the memo. When Michael escapes from the basement, the firefighters see what they're up against and ready themselves for the fight, but even a chainsaw and firehose can't stop the bogeyman. He quickly uses the crew's weapons against them, offing them one by one until he's the last standing. 1 against 10? This proves not to be a problem for Michael.
Park Massacre, Halloween Kills (2021)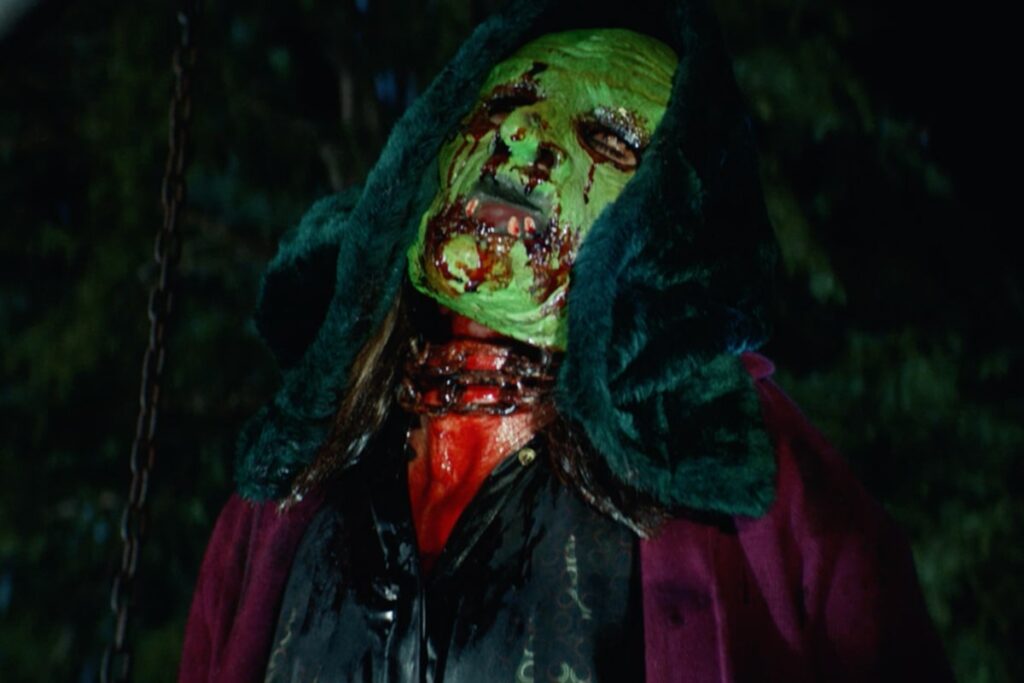 The park massacre is a highlight of Halloween Kills and one where we get to see Michael in all his rage-filled murderous glory. Catching wind that Myers is on the loose, Lindsey Wallace (Kyle Richards) and Marion Chambers (Nancy Stephens) join the troops in search of him, along with a couple they meet at a bar, Vanessa and Marcus (Carmela McNeal, Michael Smallwood). While driving around, Marion reminisces about Dr. Loomis, explaining to the folks in the car how he was never taken seriously when he spoke about how much of a threat Michael was to society. When they spot children at a local playground, Lindsey pulls over and urges the kids to get home to safety, but for those left in the car, it's too late for that. Michael hops onto the roof and we get a throwback to one of the very first scenes of the original film where he attacks Marion before stealing her car. This time, Marion tries to get a shot in for her old pal Loomis but when Michael realizes her gun is out of bullets, he goes to town on her with his butcher knife.
Vanessa escapes through the back window just before Marcus gets a knife to the eye. She eventually returns to the scene, guns blazing, but Michael swiftly swings the car door open to hit her, which in turn causes her to shoot herself in the face (some consider this the most comical kill of the franchise!). The cinematography, lighting and score all work perfectly in this segment and James Jude Courtney portrays Michael as a true menace. Lindsey luckily gets away, which gives Michael time to creatively arrange his three victims in the park placing Silver Shamrock masks over their faces. Marion Chambers has the honor of being the only character to make this kill list twice.
Cameron Elam, Halloween Kills (2021)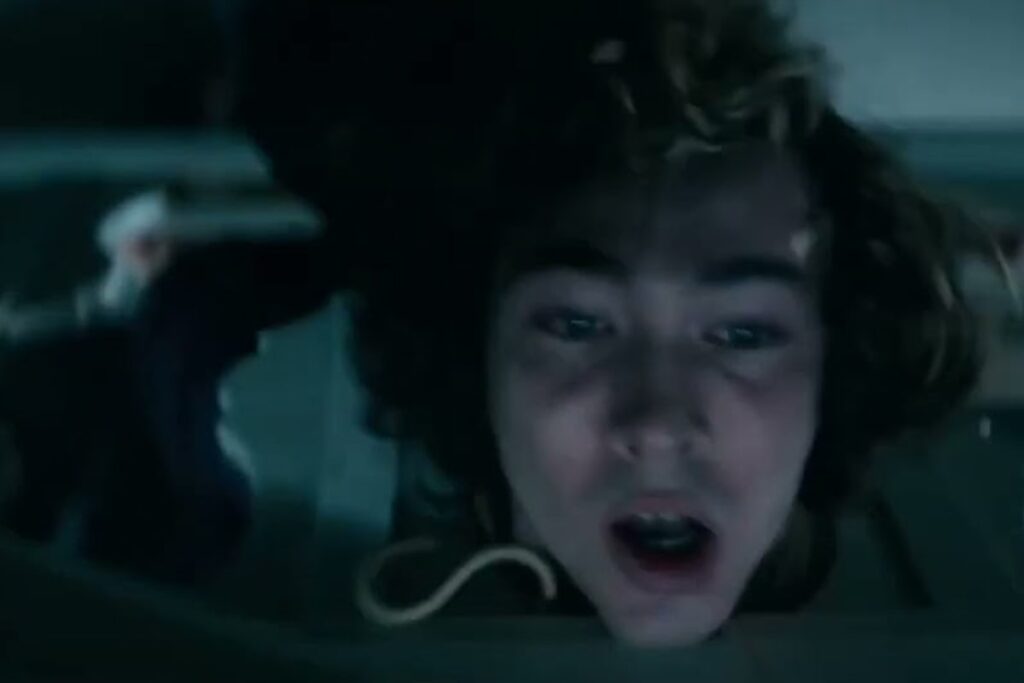 Halloween Kills doesn't have a substantial plot, but it does succeed with its main objective of showing the brutality of Michael Myers. Cameron's staircase kill scene is emotional, haunting and merciless. Dylan Arnold effectively conveys terror and agony as Michael stabs him and repeatedly smashes his head through a wooden stair rail. This graphic scene puts Michael's evil on full display and reminds the audience how much of a sick maniac he is. Aware Allyson (Andi Matichak) is witnessing the demise of her boyfriend, Michael forces her to watch as he savagely breaks his neck. The fear that Dylan Arnold and Andi Matichak display during this fatal sequence feels genuine and makes it one of the most harrowing scenes of the new trilogy.
Michael Myers, Halloween Ends (2022)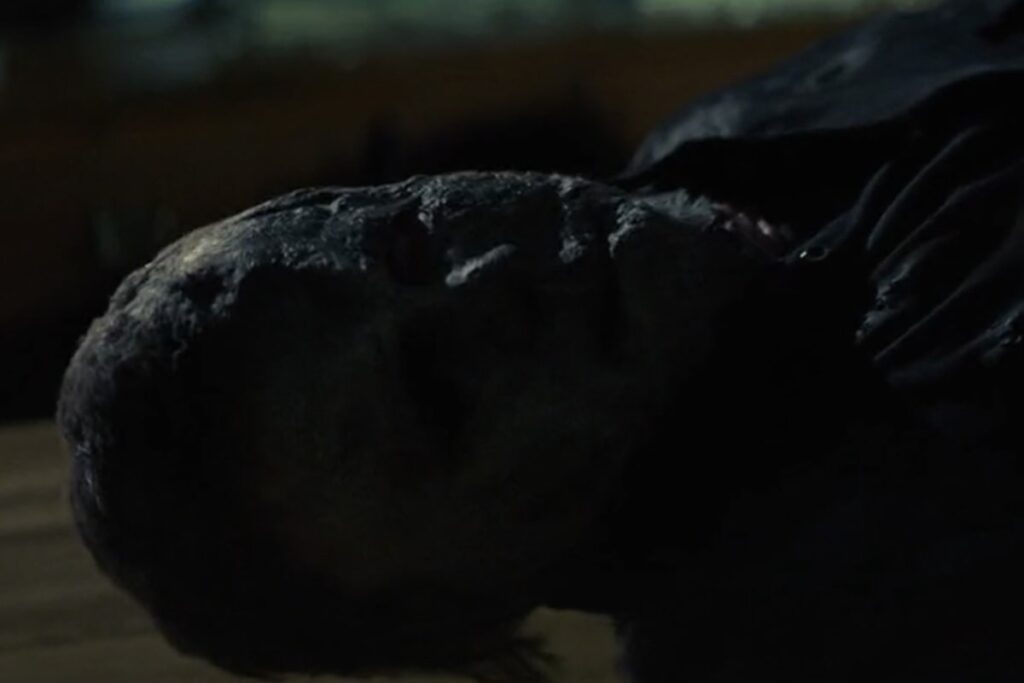 Beaten down from the events of Halloween (2018) and Halloween Kills, a weathered Michael Myers takes refuge in the underground sewer system of Haddonfield. It's here where he meets and transports his evil to copycat killer Corey. Michael does eventually gain some momentum in Halloween Ends but it's clear he's not at his strongest. He and Laurie have a final showdown in the kitchen of her house where she manages to pin him down by a fridge before slitting his neck and wrists. Naturally, Michael provides one last scare as he breaks free and grabs Laurie's throat, but Allyson arrives in the nick of time to assist her grandmother. The two stab Michael some more and watch him bleed out, but unconvinced of his death, Allyson initiates a town procession to the scrap yard. In the cathartic scene, Laurie finally says goodbye to Michael when she dumps his body in a metal crusher and watches as he's ground to smithereens.
You might also like
---
More from Stories
---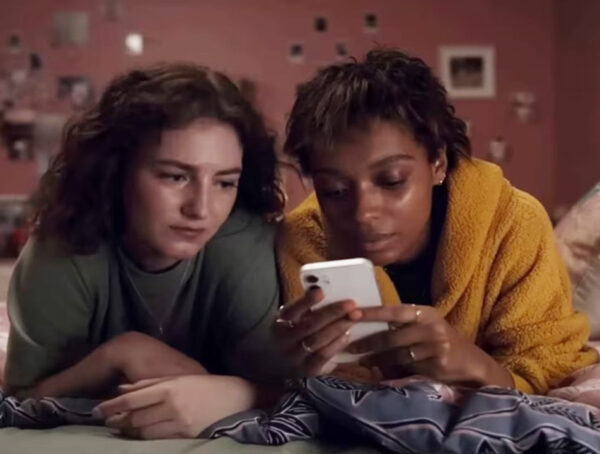 201
For the 2023 North American summer movie season, which officially started May 5 and continued through the (September 2-4) Labor …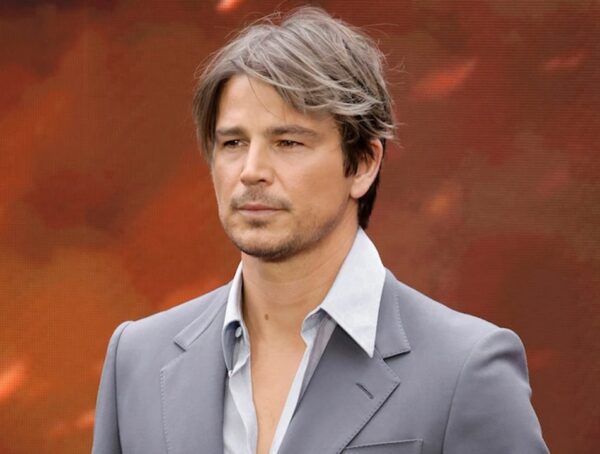 204
While watching writer-director Christopher Nolan's epic film Oppenheimer (2023), the story of American scientist J. Robert Oppenheimer, and his role …