For fans of horror movies, enjoying the genre is a year-round celebration, but inarguably October is THE month for everyone else to join the party. And while horror is most definitely a cause for celebration, most horror movies beginning as a celebration, whether it's seasonal or situational, often shift into deadly territory.
To kick off horror's official month, below are 31 movies (listed in chronological order) whose setting of celebration takes an unexpectedly deadly turn. How many have you seen, and which is your fave?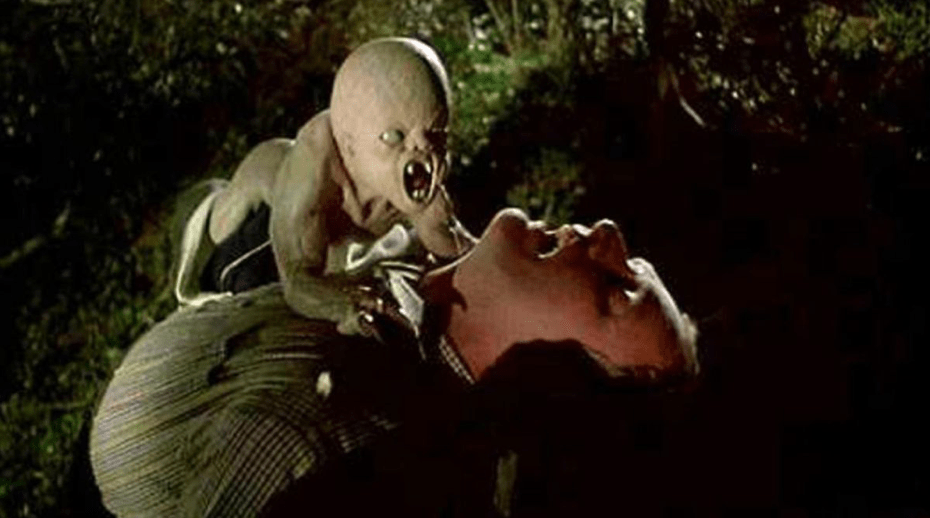 IT'S ALIVE (1974) – For many, the birth of a child is a cause for celebration; however, not so much when the little bundle of joy turns out almost immediately to be a homicidal mutant.
BLACK CHRISTMAS (1974) – A sorority house party during the Christmas season is a welcome celebration of the sisterhood, and an opportunity to eat, drink, laugh and smoke together before heading elsewhere for Christmas break. It should not be an opportunity for a serial killer to take up residence in the attic, and to claim victims both there and elsewhere in the house.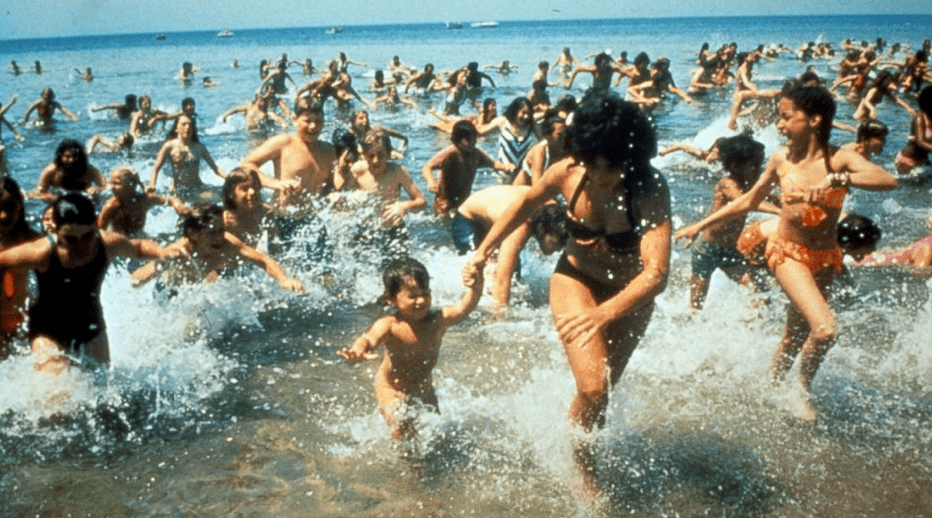 JAWS (1975) – On a hot 4th of July weekend, the only thing more satisfying and refreshing than being by the ocean is being in the ocean…until a hungry great white shark decides you are taking up too much room in the sea and not enough room in its stomach.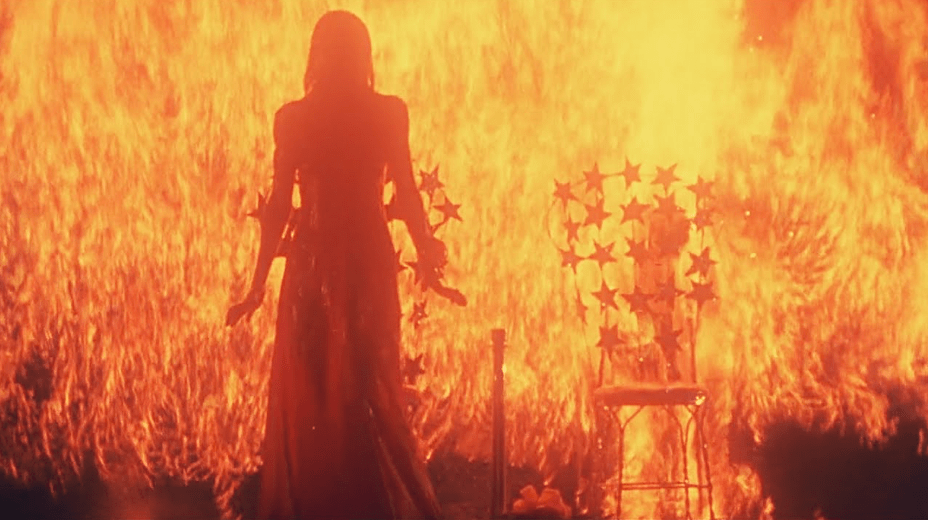 CARRIE (1976) – Prom is a great opportunity to show off one's fab new dress, and one's sexy hot date, but not necessarily the right time to demonstrate one's impressive telekinetic powers, or one's show-stopping ability to reduce most of one's classmates and the school faculty into a pile of ashes.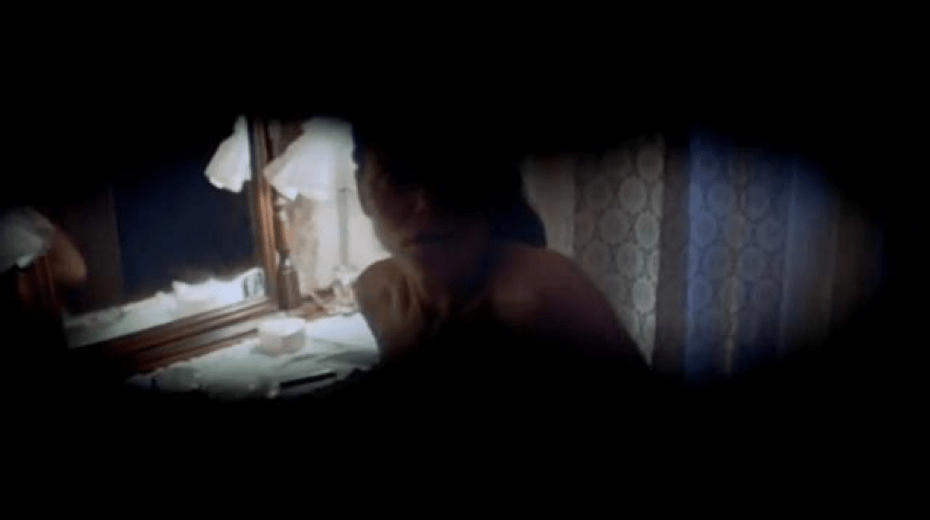 HALLOWEEN (1978) – Like Christmas, Halloween comes but once a year, and like Halloween, Michael Myers kills but once a year; whether it's as a six-year-old stabbing his sister after a private, quick celebration with her [possible] boyfriend, or 15 years later, killing sexually satisfied teenagers Bob and Lynda.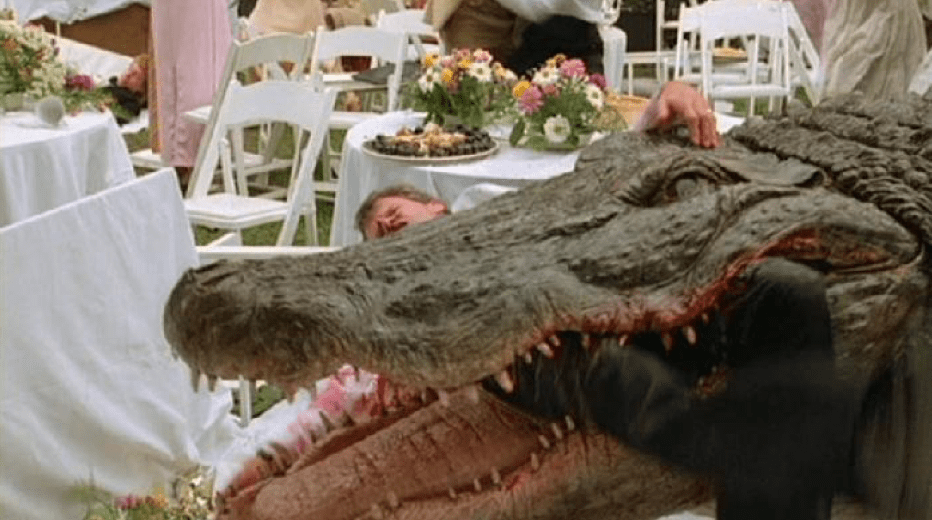 ALLIGATOR (1980) – Nothing says "unwelcome wedding crasher" more than an abnormally large alligator with an insatiable appetite, whose idea of celebrating the happy couple is to upstage them by going on a killing rampage at the outdoor reception.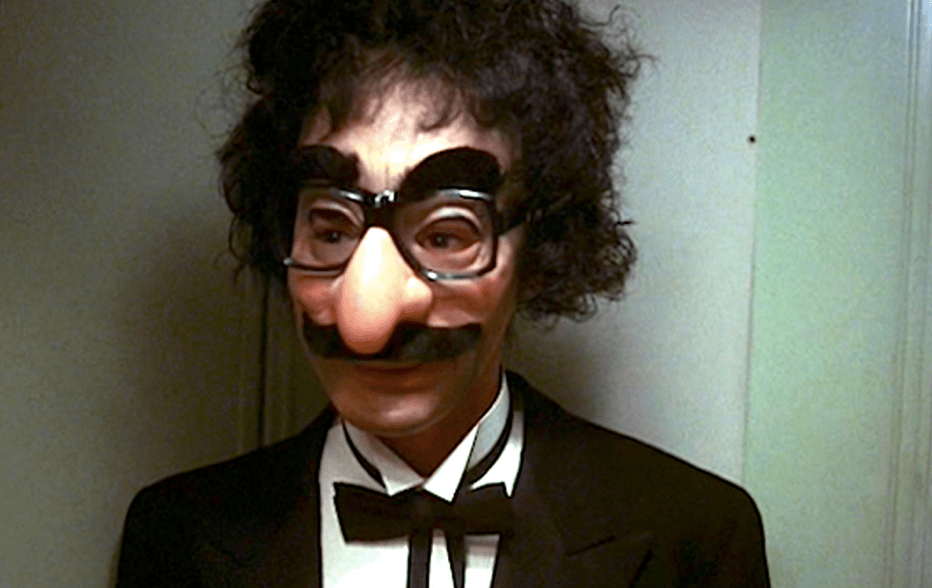 TERROR TRAIN (1980) – A New Year's Eve costume party on a moving train filled with a group of pre-medical school students is a fun opportunity for some to 'play doctor', and for others a one-way ticket to the morgue.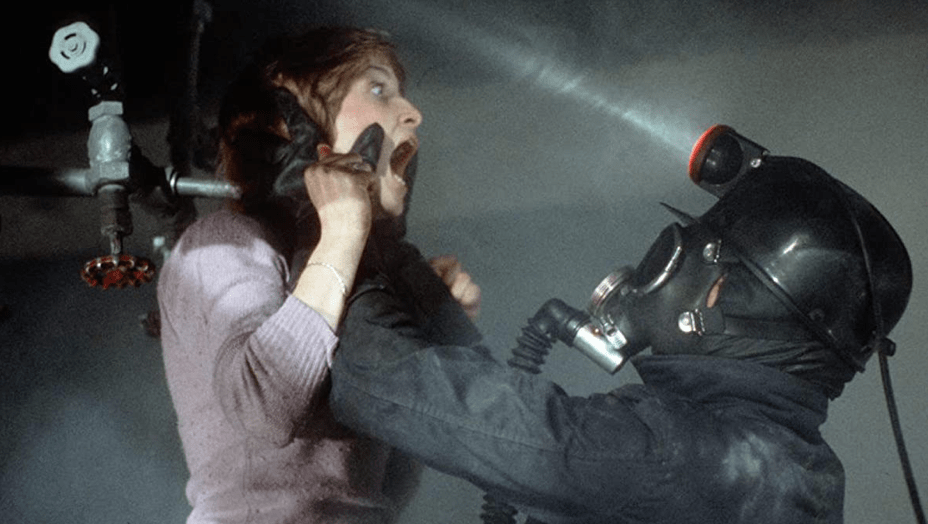 MY BLOODY VALENTINE (1981) – Re-instating the traditional Valentine's Day dance after a 20-year "break" is cause for celebration, so when it gets unceremoniously canceled at the last minute, pivoting with a spontaneous party at the local mine with your friends is an inspired choice to make; less inspired when a killer arrives and starts picking off the party guests.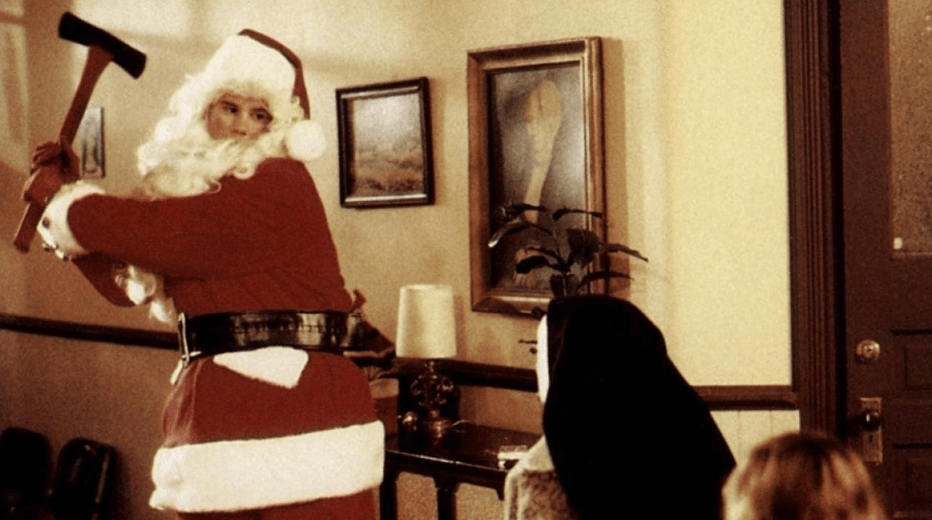 SILENT NIGHT, DEADLY NIGHT (1984) – Childhood memories of Christmas and Santa Claus should be happy and fondly remembered, not a source of trauma that leads to insanity and multiple homicides.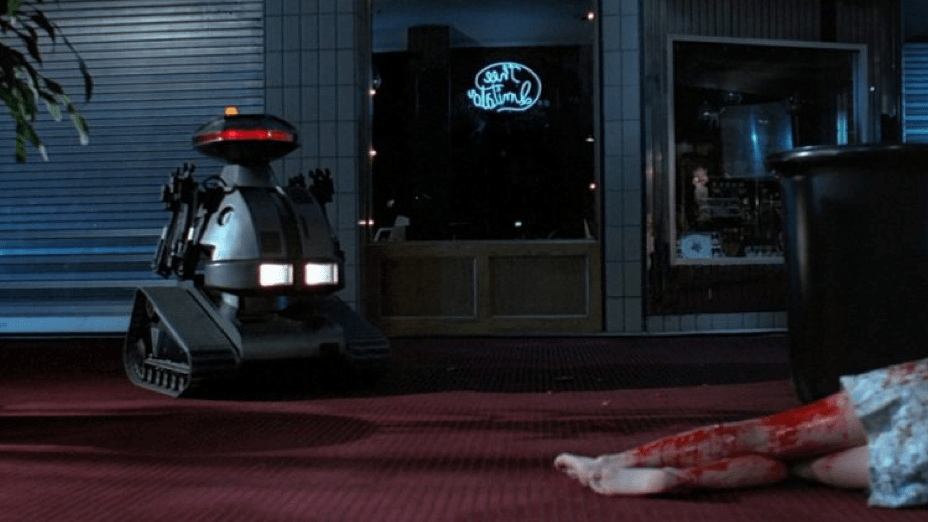 CHOPPING MALL (1986) – The prospect of attending an after-hours party in a furniture store with your closest friends is ripe with possibilities, unless the three on-duty high-tech mall security robots malfunction to the point of trying to reduce all lives to 100% off.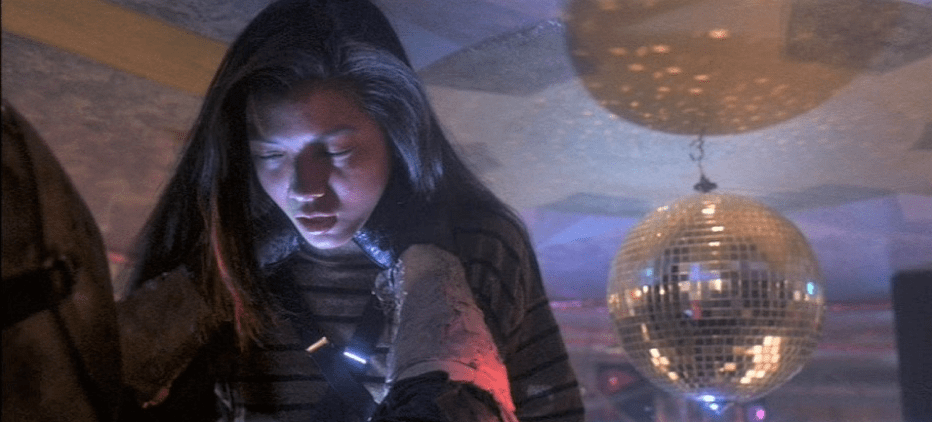 FRIDAY THE 13TH PART VIII – JASON TAKES MANHATTAN (1989) – Graduate-of-the-supernatural Jason Voorhees tags along on a boat departing from Vancou—er, I mean Crystal Lake, New Jersey, and bound for NYC, to party with (read: kill) the graduating senior class of Lakeview High, bringing his own unique spin to the term Head of the Class along for the ride.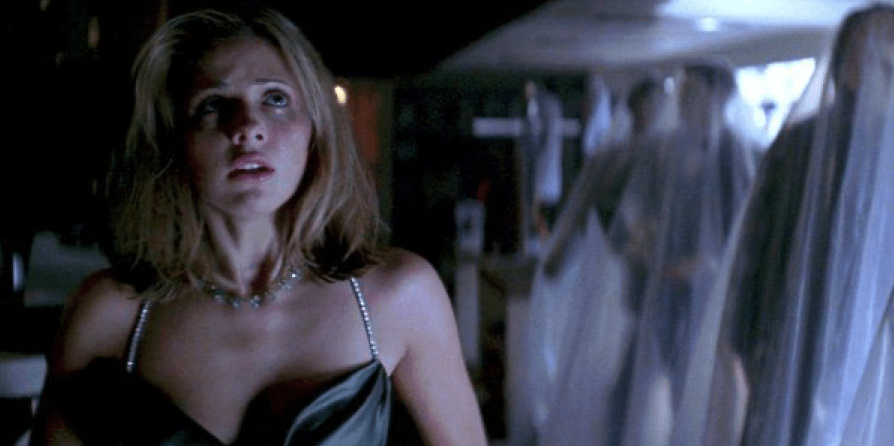 I KNOW WHAT YOU DID LAST SUMMER (1997) – Only at the Croaker Beauty Pageant can someone be both the winner (of the pageant) and loser (of their life), where chasing the dream abruptly becomes running from death.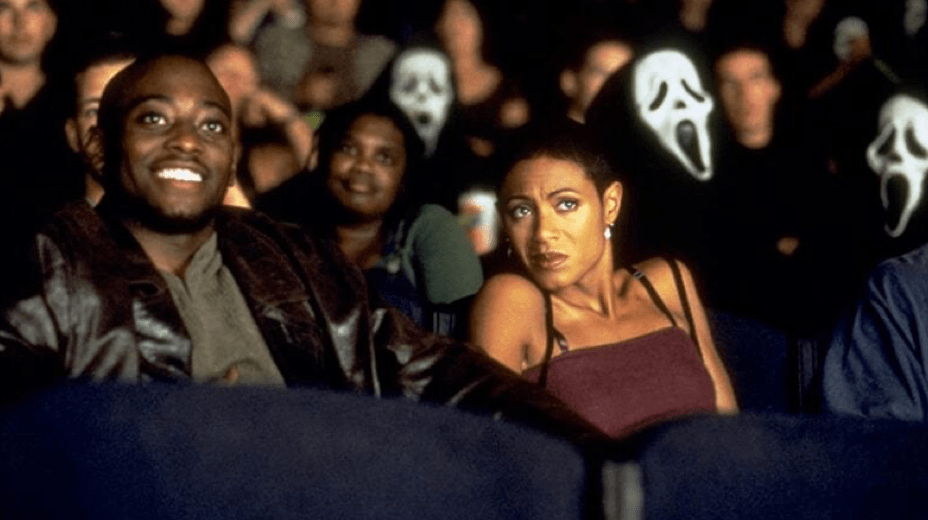 SCREAM 2 (1997) – Attending a sneak preview of a film, especially STAB, is a dream-come-true for any horror fan, unless, of course, Ghostface would prefer that you and your date not survive to see the opening scene of the movie.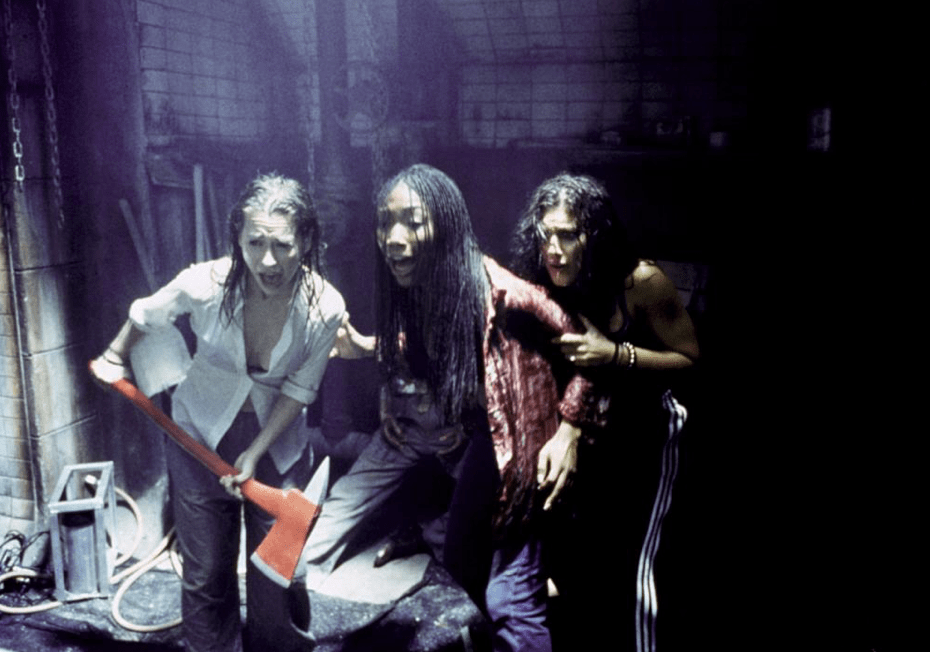 I STILL KNOW WHAT YOU DID LAST SUMMER (1998) – Winning a free vacation for 4 to the Bahamas courtesy of some random radio contest is the perfect price to pay for the perfect getaway, but not if ending up in a body bag goes with that $0 price tag.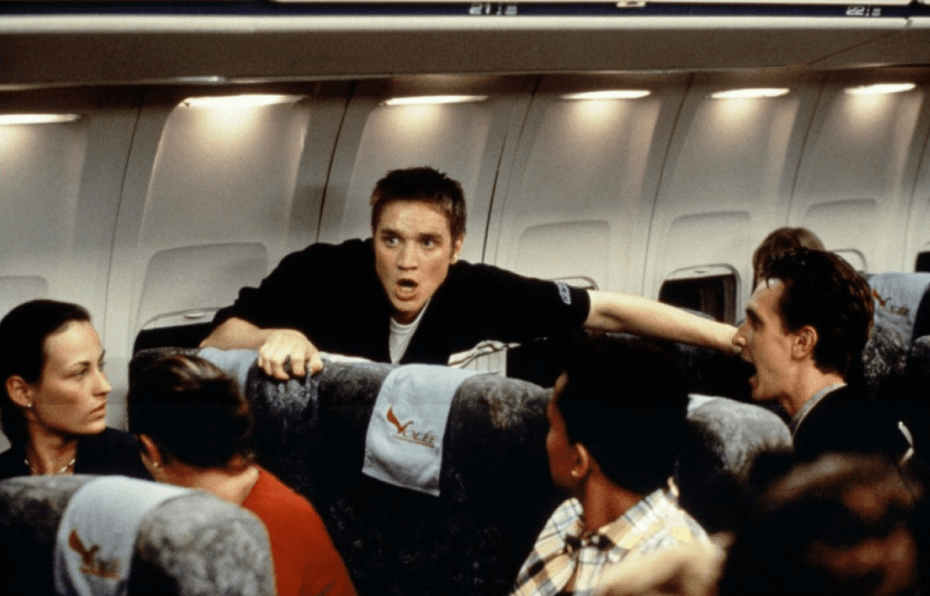 FINAL DESTINATION (2000) – It doesn't get much better than the destination of one's high school senior class trip being Paris (France, not Texas), and it doesn't get much worse than when the plane explodes on take-off. Actually, it does get worse, for anyone who was convinced to not board the plane and then Death, taking that group's absence personally, decides to hunt everyone down afterward.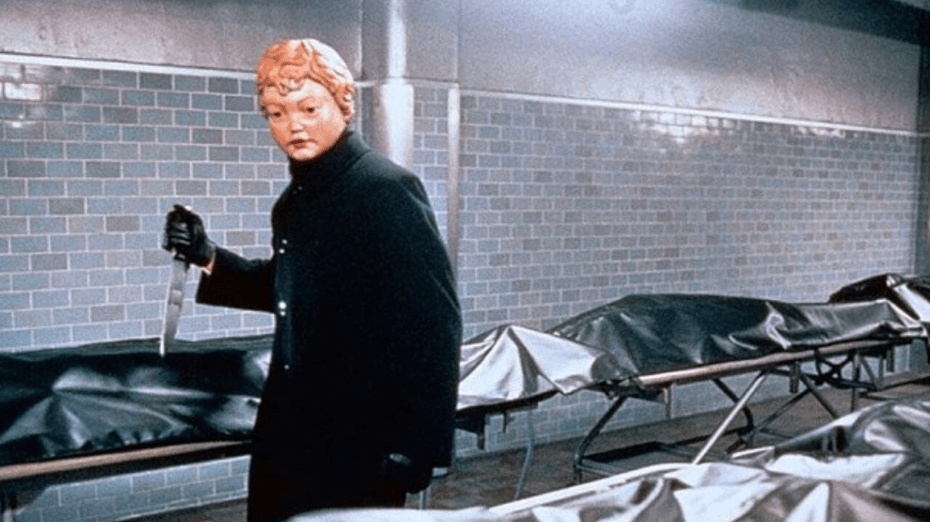 VALENTINE (2001) – The days leading up to Valentine's Day should be in celebratory anticipation of all things love, love, love, and not about trying to survive a Cupid-mask wearing stalker whose twisted idea of love is death, death, death.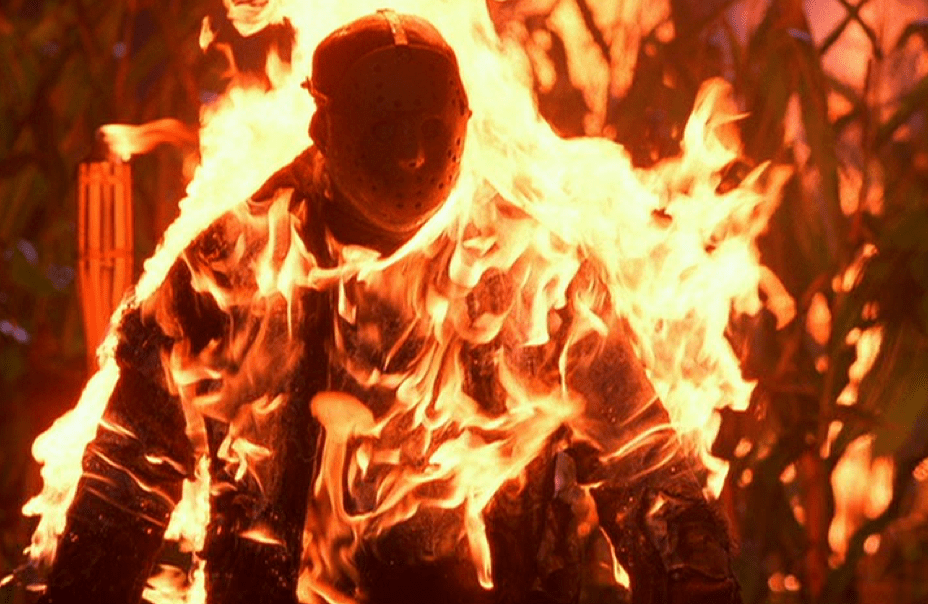 FREDDY VS. JASON (2003) – A cornfield is the perfect nighttime setting for a rave, unless killing machines Freddy Krueger and Jason Voorhees believe the cornfield is the perfect nighttime setting for harvesting teens.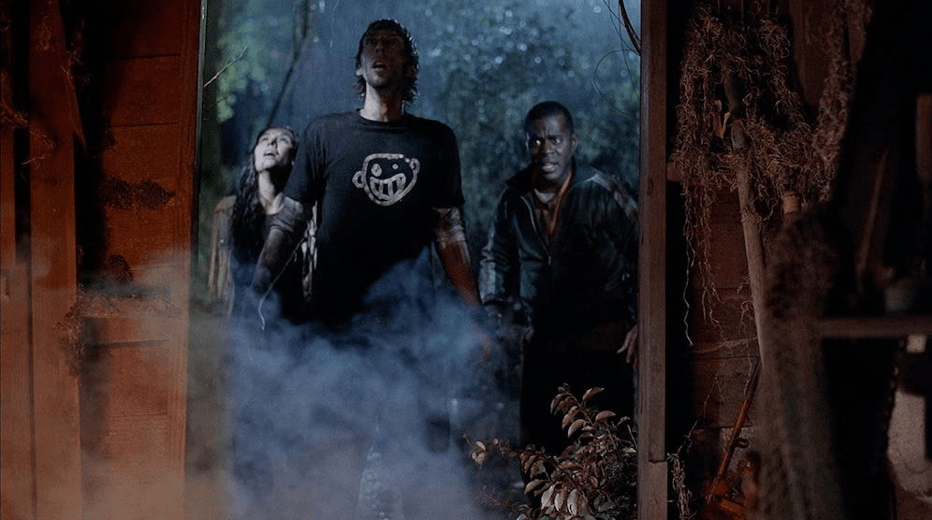 HATCHET (2006) – When one thinks of New Orleans, Mardi Gras is probably the first thing that comes to mind for most; haunted swamp tour not so much, especially when that tour involves being introduced to a hideous psycho who possesses all the hospitality of a pissed-off alligator.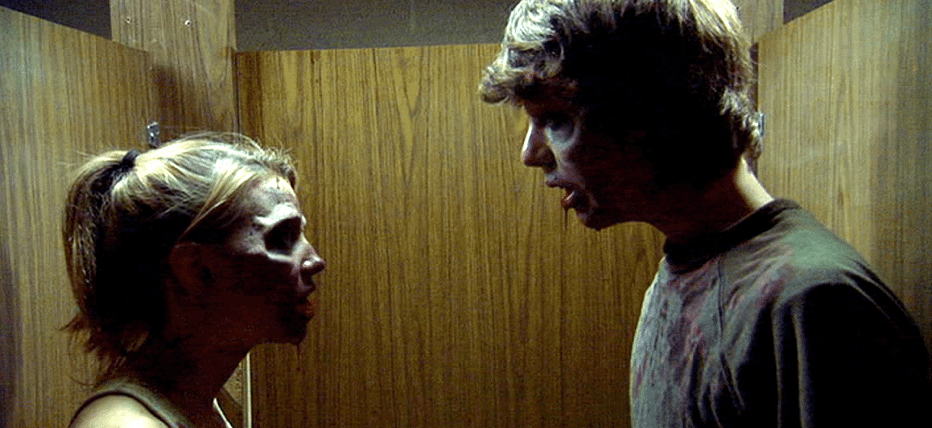 DANCE OF THE DEAD (2008) – The only thing worse than an empty dance floor on prom night is one filled with the recently risen undead feasting on unprepared, unprotected teenagers.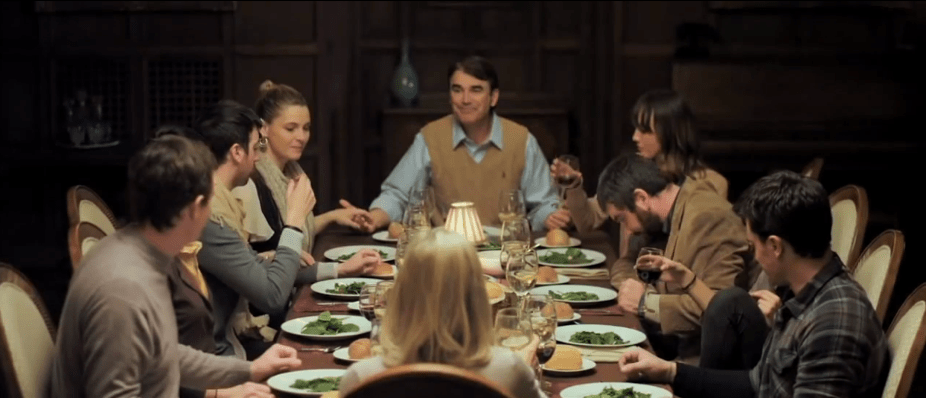 YOU'RE NEXT (2011) – Family gatherings don't always go as planned, but when the occasion is to celebrate the wedding anniversary of one's parents, it should be safe to assume that everyone will be on their best behaviour and not fighting with one another, especially when thanks to the unexpected arrival of masked killers, everyone will be too busy fighting for their lives.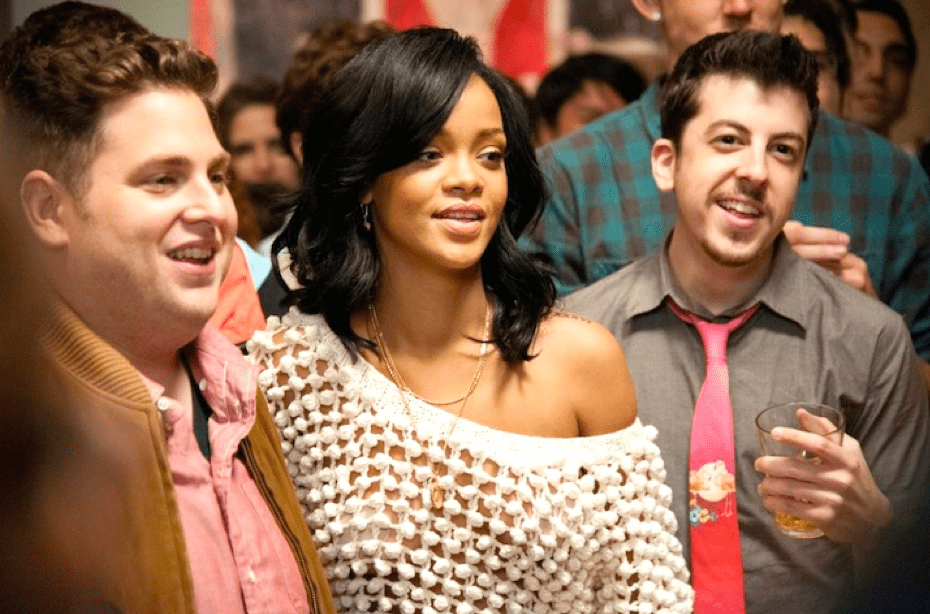 THIS IS THE END (2013) – Attending a celebrity house party where the guest list includes Seth Rogen, (co-writer of the last Halloween trilogy) Danny McBride, Michael Cera, Emily Watson, and freakin' Rihanna sounds like the party to end all parties, and not what it turns out to be, the party to end a lot of, if not all, lives.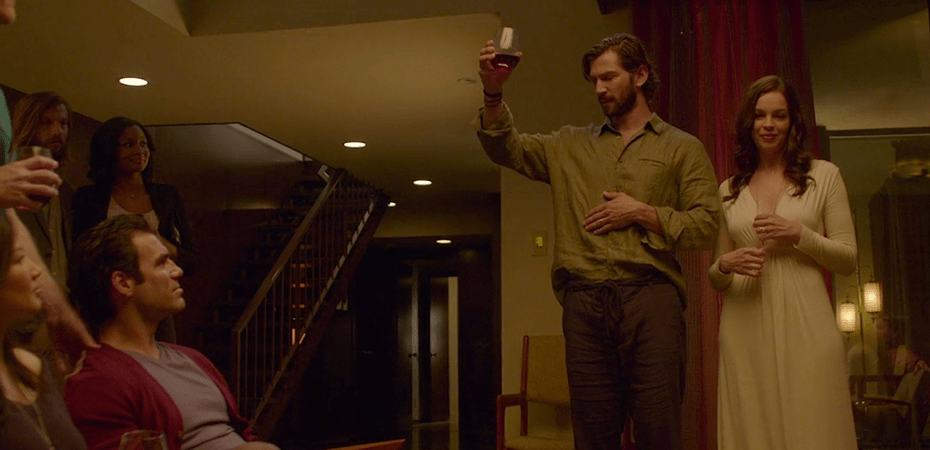 THE INVITATION (2015) – A dinner party being hosted by one's ex and their new spouse may at first not seem like a guaranteed good time, but knowing that a group of friends you haven't seen in over two years will be in attendance is an encouraging reason to accept the invitation, but possibly also a deadly trap none of the guests has anticipated.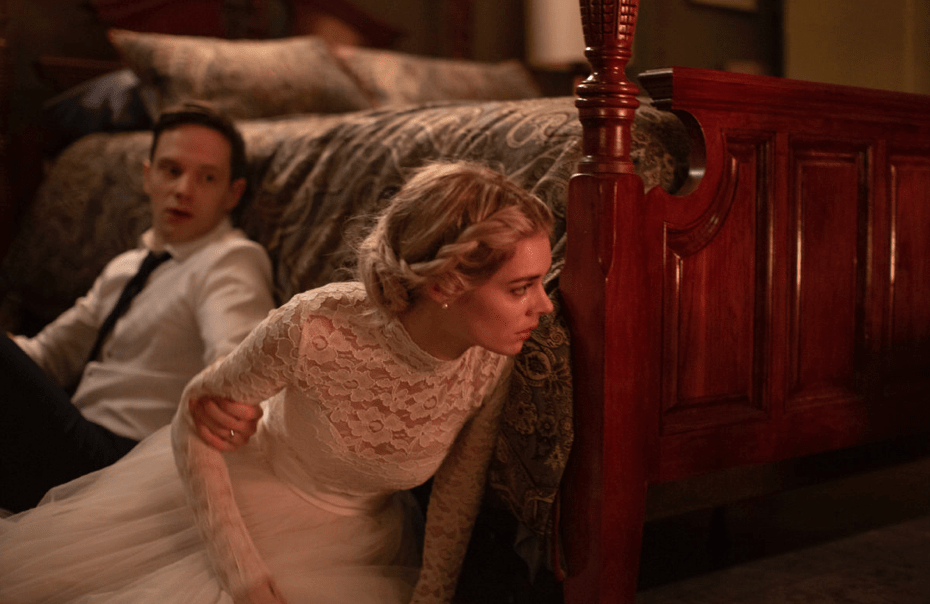 READY OR NOT (2019) – Once the ceremony has concluded, the only game a newly wedded bride should have to look forward to is her honeymoon, and not one that involves being hunted by her spouse's family as part of some satanic wedding night ritual.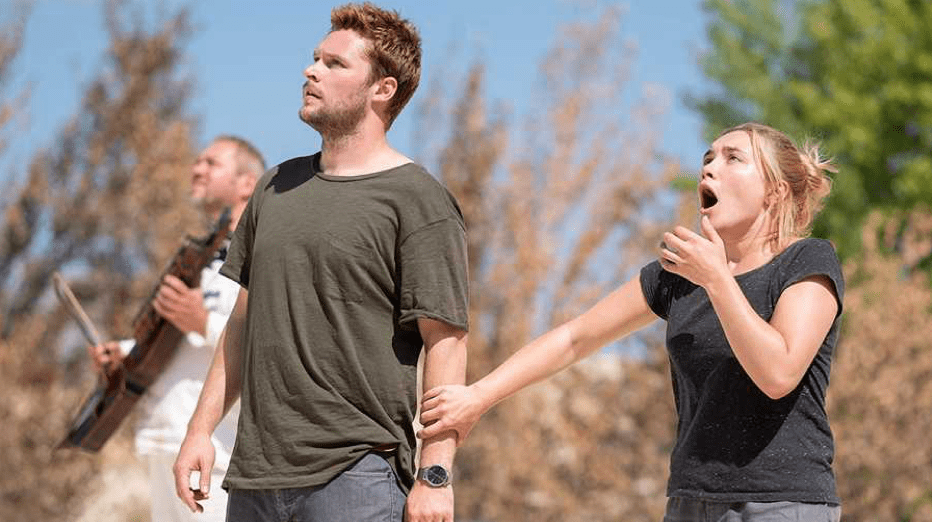 MIDSOMMAR (2019) – The word "festival" brings with it such vibes of positivity and celebration. Having one take place around the time of the summer solstice AND in rural Sweden has an almost dreamlike quality to it, except if the organizers of the festival turn out to be members of a sinister cult in search of new recruits and/or sacrifices.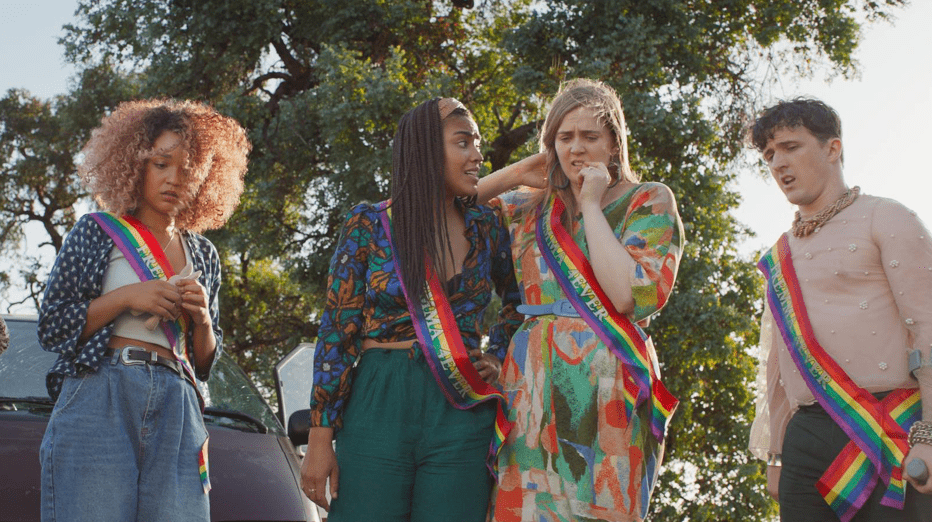 SISSY (2022) – Even when a bachelorette party (or "hen night") gets out of hand the only thing that suffers might be one's reputation the morning after; however, depending on how well they know one another, or their history, some guests may not live to see the morning after.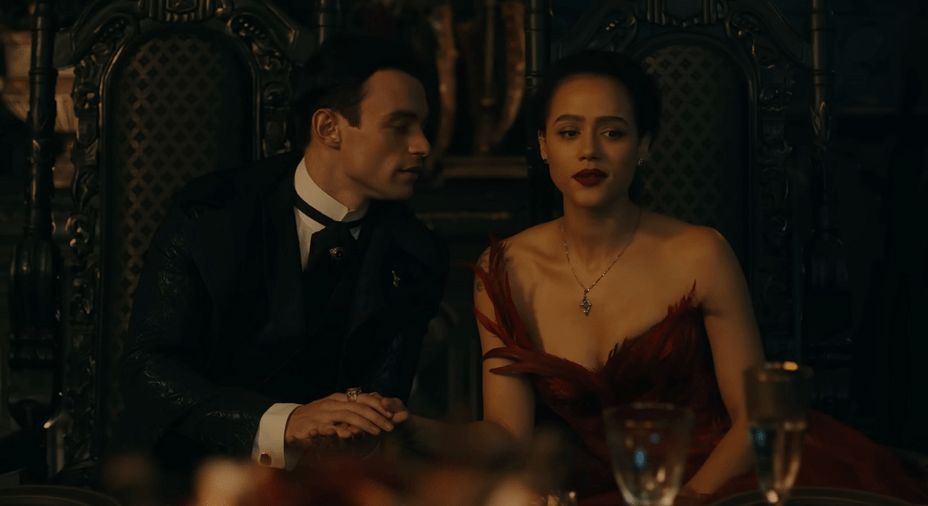 THE INVITATION (2022) – The discovery of, and first meeting with, long-lost family members can bring with it a myriad of emotions, as well as the possible revealing of some dark secrets that may have one regretting that new family connection in the end.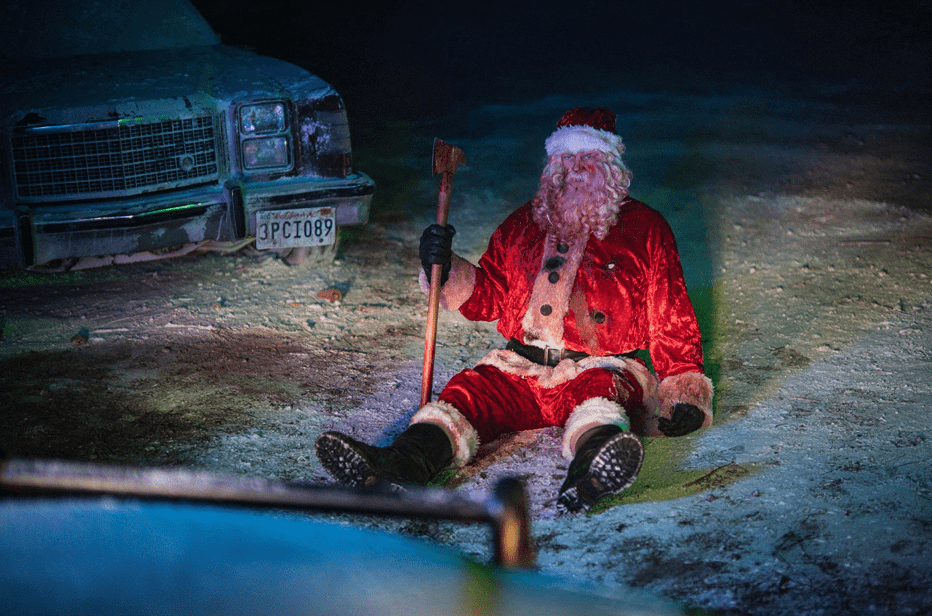 CHRISTMAS BLOODY CHRISTMAS (2022) – Not everyone has fond memories of visiting Santa Claus as a child, but no one would have fond memories if as an adult they were paid a visit by a robotic Santa whose Christmas Eve malfunctioning has set him on a killing spree.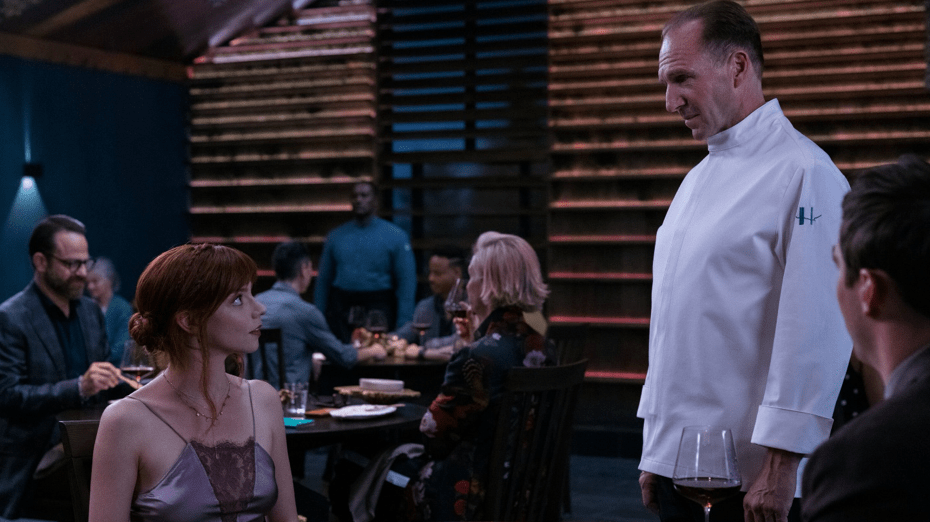 THE MENU (2022) – Imagine travelling by boat to a private island owned by a celebrity chef to dine at his invitation-only restaurant? One doesn't have to be a die-hard foodie to appreciate that level of luxury, or to not survive the unique dining experience either.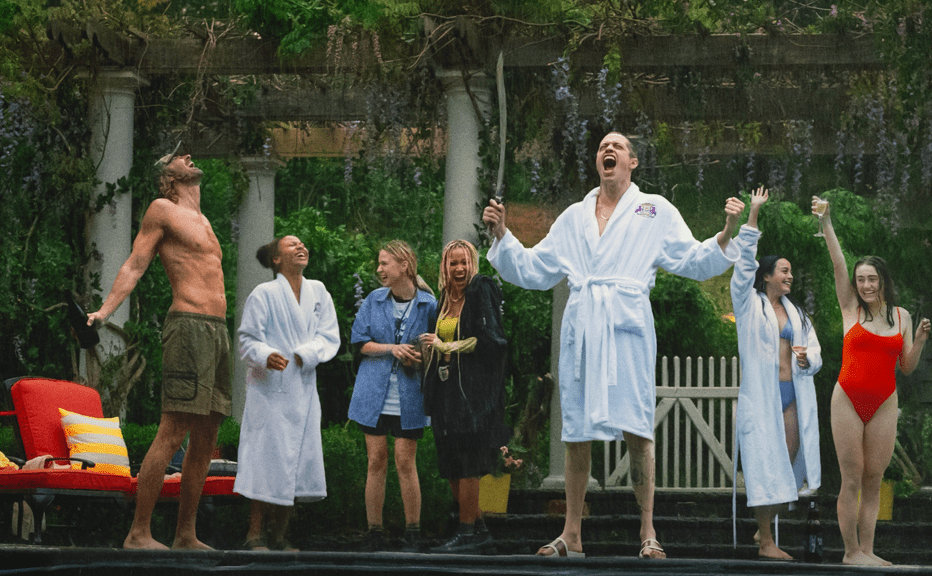 BODIES, BODIES, BODIES (2022) – Attending a "hurricane party" is best enjoyed by those who like to view the glass as 'half full', but enjoyed less by all when their fellow guests start dropping dead for reasons totally unrelated to Mother Nature.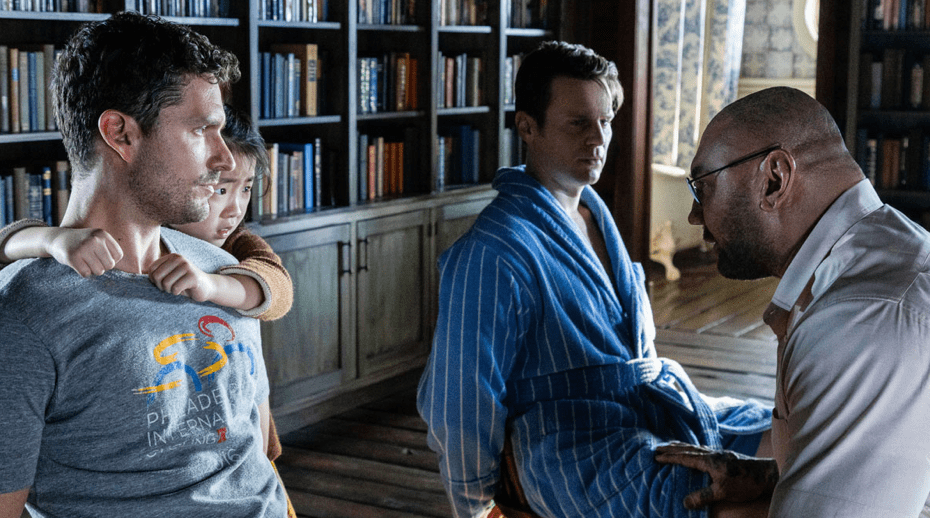 KNOCK AT THE CABIN (2023) – A country vacation at a remote cabin with one's parents should be paradise for a young child, and should not have that potentially blissful experience compromised by the arrival of four buzz-killing strangers insisting that the only solution to save the world from a fast-approaching apocalypse is for the family to sacrifice the life of one of their own.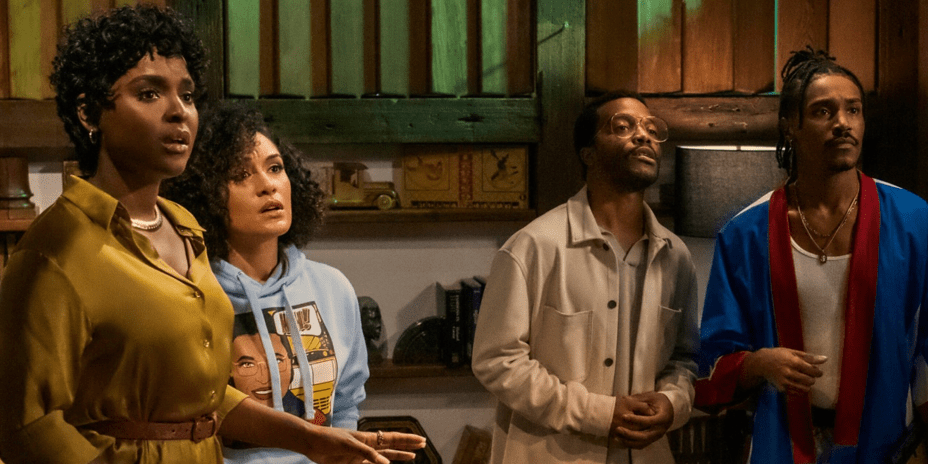 THE BLACKENING (2023) – Juneteenth, the Federal holiday commemorating the end of slavery in the United States, is a worthwhile reason for gathering one's fellow African Americans for a weekend of partying at a cabin in the woods, but less worthwhile if everyone is suddenly the target of a masked, killer, whose psycho tendencies appear to be race-based.
You might also like
---
More from Stories
---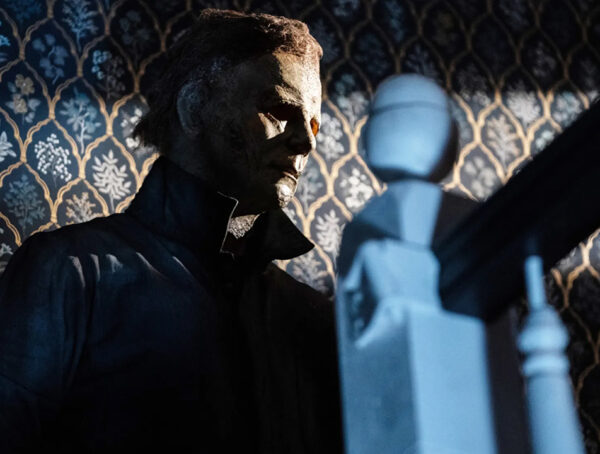 345
I can't think of a better way to celebrate the conclusion of Halloween month than with the controversial, love-it-or-hate-it HALLOWEEN …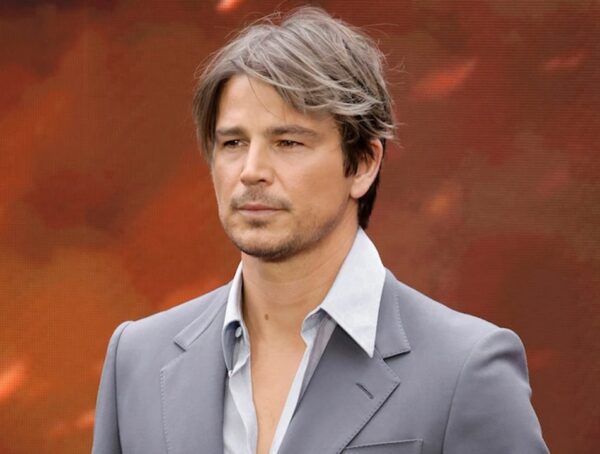 204
While watching writer-director Christopher Nolan's epic film Oppenheimer (2023), the story of American scientist J. Robert Oppenheimer, and his role …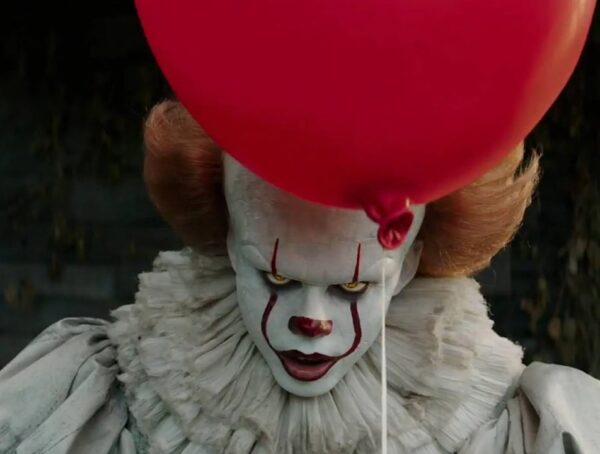 357
Almost as great as my love for watching horror films is my fascination with how well they perform at the …