Sponsored feature: MJP POV
Your Last Summer is a new non-profit fan film, written and directed by Mark J. Parker, that celebrates the 25th anniversary of the I Know What You Did Last Summer franchise.
Trailer #1
Full Film
It's July 4th at Dawson's Beach, and Jesse shows Hank an ominous note he received from someone who knows their romantic secret. The Southport Slasher Ben Willis sent a similar note to Julie James 25 years ago before wreaking havoc on the town, but that's just an old story. Is this some anniversary prank, or are they really in trouble? They and their girlfriends realize too late that they're in the wrong place at the wrong time.
Q&A with writer and director Mark J. Parker
Thanks for joining us Mark and congrats on the release of your new horror short Your Last Summer! This is a must-see for fans of I Know What You Did Last Summer. Tell us what inspired you to create a fan film for the franchise.
Thank you so much! I've loved IKWYDLS and I Still Know since I saw them both in theaters 25 years ago. Since my Scream fan film 25 Years After Woodsboro became my most popular short film, with lots of views on YouTube, I thought, much like studio executives and producers back in the 90s, "I need to make another horror fan film soon!" And since I live in southern Maine, the coastal scene here often reminds me of the original IKWYDLS, so I decided to shoot a sequel for that original film's 25th anniversary, and give it a proper continuation that was missing from I'll Always Know and the Amazon Prime series (so I've heard).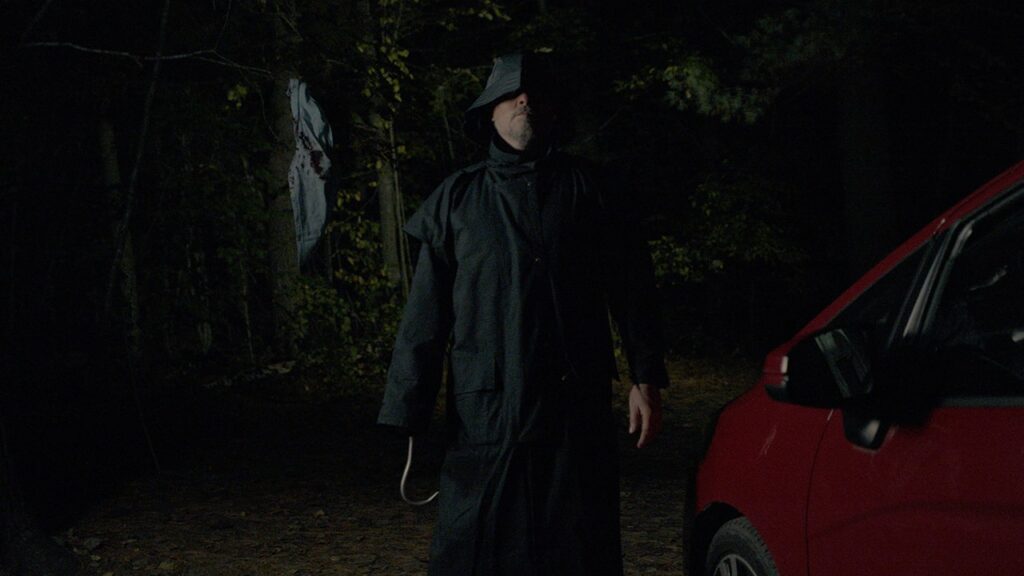 In Your Last Summer, you stay true to the format of the first film but expand on the lore. What elements did you really want to further develop from the original and why?
I really wanted to go back to Southport, to return to a familiar place like Dawson's Beach, and also see a little more of the town (like the nearby woods). I just love the setting of the first film, how it's both beautiful but sad, a little worn-out. It's both a celebratory place on the 4th of July and a tough place. So I wanted to see what it's like 25 years later, how the townspeople have remembered, forgotten, or ignored the history of the Southport Slasher. Similar to what Dewey says in Scream 4, I wanted to explore how one generation's terror and tragedy is another generation's fun urban legend (I'm someone who loves scary stories around a campfire, as my earlier short film Sticks shows). I also wanted to see "new" versions of the original characters we met in '97. The Croaker Queen competition continues with the annual 4th of July parade, and our reigning Croaker Queen says there's a picture of Helen Shivers backstage at the town theater to remember her. That character's name is Bridget (named after Bridgette Wilson who played Elsa in the original), plus there's Jesse (named after the queer-coded lead character Jesse in A Nightmare on Elm Street 2), Hank (named after Hank Loomis from Scream, a film that inspired IKWYDLS to be made in the first place), and Reese (named after Reese Witherspoon who we know was married to original star Ryan Phillippe). The first letter of each of their names is from the original four character's names: Barry, Julie, Helen, and Ray.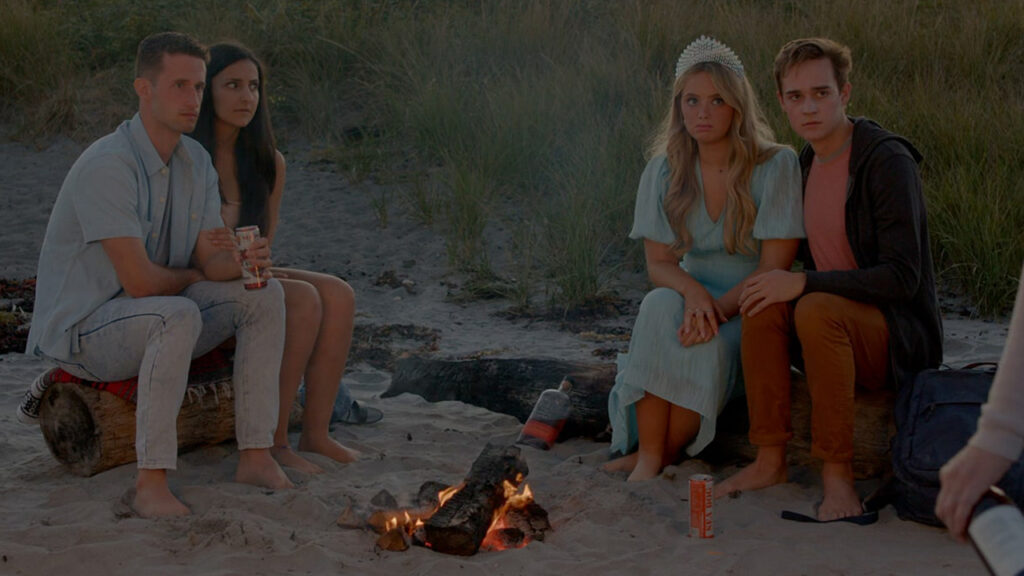 The first letter of each of their names is from the original four character's names: Barry, Julie, Helen, and Ray.
This short film takes the approach of Halloween (2018) and voids previous sequels. Now, I can see why you'd want to forget about the 3rd film, but why did you choose to ignore the events of I Still Know?
It wasn't so much that I wanted to void I Still Know, but I wanted to really just focus on the classic original film and its characters. I love Karla, played by Brandy, and I actually think the sequel is great fun and totally works, it just had a few bumps that needed to be changed. I also didn't want to spend too much time explaining what happened in the Bahamas, and just have this "new class" of Southport locals talking about their town's history. Like Halloween (2018), when Allyson and her friends mention that Michael being Laurie's brother was just a rumor, I do include a nod to I Still Know in Your Last Summer, when Jesse asks the group, "Didn't he supposedly follow Julie James and her friends on vacation?" and Bridget says, "No, that was just a rumor." A little Halloween inspiration for you, since of course the original IKWYDLS film was inspired by Kevin Williamson's favorite movie Halloween (those epic chase scenes to the locked door of safety!). Also, I didn't want to make a decision about how Ben Willis survived the ending of I Still Know. Was he wearing a bulletproof vest under his slicker and that's how survived all those gunshots? Was he really under Julie's bed in the last scene or was that another bad dream of hers?
I like that the film features a gay couple as the lead characters and that they have a secret of their own. It's refreshing that we're starting to see more queer representation in horror films. Tell us a bit more about the characters of Jesse and Hank and how they were developed.
Since I'm a gay filmmaker, I of course want to see queer representation in all films, especially horror, which is a genre many queer people celebrate. So each of my short films has some sort of queer character or queer essence, whether talked about or not. In 25 Years After Woodsboro, it's not so apparent, but in Your Last Summer, it's front and center (and some of the haters out there have let me know already that they don't like it. Well, go make your own movie then and let's see how it will be different from the original). I wanted to see two men sharing a kiss on the beach with the waves crashing, because we've seen a straight couple do that on film many times before. The strongest way for me to bring back the iconic "I Know" note was to have a secret about a gay affair between friends. No, I wasn't going to try to have these new characters run someone over again – way too much work and money to do that, and why try to outdo something that is so memorable in horror history, right? Plus, it's a short film, so it needs to be something quick, and any sort of cover-up like the original takes time. I thought, let's make this a true 2022/2023 group of college-aged friends who aren't so heteronormative as they were in '97, and let's have the secret be something personal that Ben Willis is actually not connected to. There are two mysteries happening simultaneously in Your Last Summer: Who knows Jesse's and Hank's secret and wrote this note? And is Missy Egan correct that Ben Willis is back on the anniversary of the Southport massacre? Once I told that idea to my co-producer Tom Ciuba, who's another big IKWYDLS fan and was on my podcast Release Date Rewind to talk about the film for its recent 25th anniversary, he agreed that was a great, fresh angle that shows how complicated a secret like that can be for us.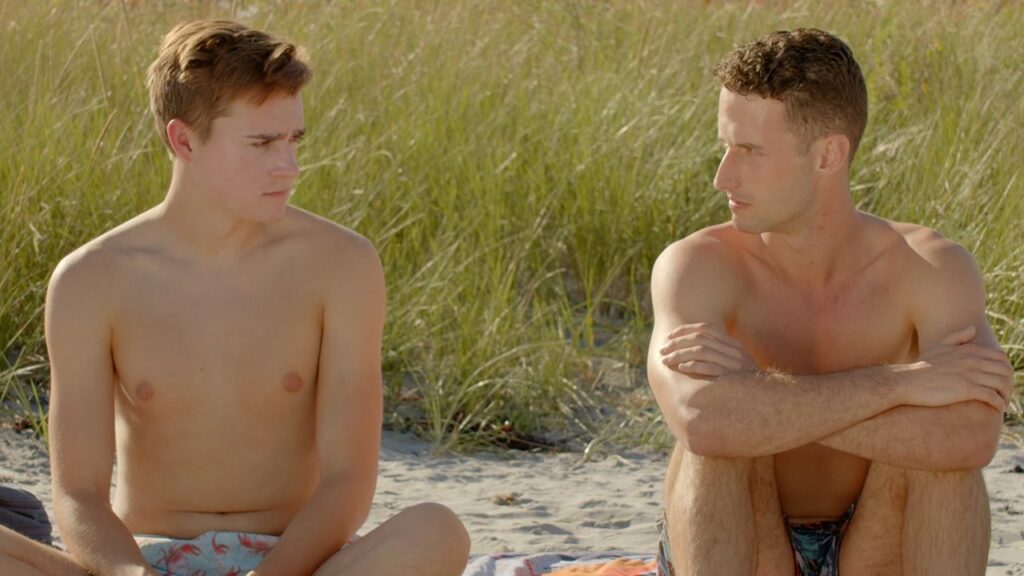 Your Last Summer brings back not only the Southport slasher Ben Willis but also the character of Missy, originally portrayed by the late Anne Heche. Why did you decide to bring Missy back into the fold?
The best way for me to bring old Ben Willis back was for him to target Julie, Ray, Karla, or Missy Egan. The roles of Julie, Ray, and Karla would be very distracting played by anyone other than Jennifer Love Hewitt, Freddie Prinze Jr., and Brandy, plus I highly doubt those characters would ever return to Southport after what happened (and Karla isn't from that town anyway). What made the most sense was to focus on Missy, since she's connected to David Egan, who we know got Ben's daughter Susie killed in a car accident in '96. Missy is such an interesting character in the original IKWYDLS, and although she's only in two scenes, they totally stay with you. She shows us the sadness and loneliness that comes with death and with not having the means to move somewhere else. So I wanted to catch up with her, see how she's aged, how she hasn't left the area due to what life has thrown at her. People call her "Mad Missy" now as a mean joke, because she hasn't stayed silent about her brother David's murder at the hands of the missing and mysterious Ben Willis, and because she's haunted by the Southport Slasher every 4th of July, but she's also the town drunk, so many don't take her seriously. She's battling addiction issues because she's still grieving her brother David and the collapse of their family. She's still a very sad, hurting woman, but one who really should be taken seriously. I had the idea to bring Missy back before Anne Heche passed away last summer, and for a second, I worried that including her character in this could be in poor taste, but I hope fellow fans see it as a way to honor both the character and the actress.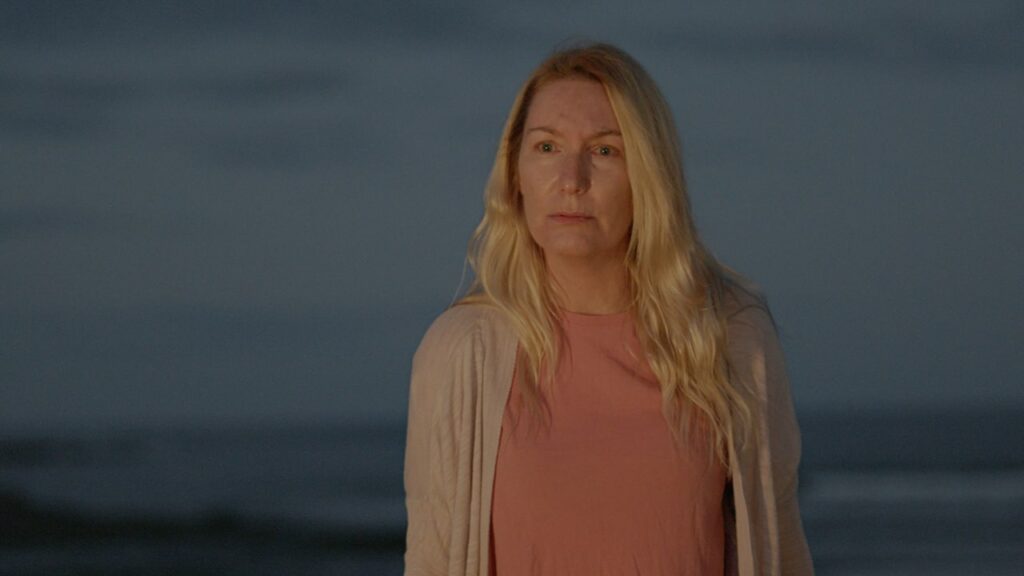 The fate of one of the characters is left ambiguous. Any plans for a part 2?
Ha! I do have an idea for how this story could continue. In my mind, much like 25 Years After Woodsboro, this short could be the beginning of a feature film, where one character could survive what happens this July 4th and be our lead against Ben Willis. But no plans to film another part – unless Sony wants to hire me to collaborate with Jennifer Kaytin Robinson, Leah McKendrick, and Neal H. Moritz for the new sequel! (This is a not-for-profit fan film by the way – I'm making no money from it, it's just for fans to enjoy, please don't sue me!). The real reason one character's fate isn't shown onscreen is that we couldn't fit everything in 1 day of filming, so the ending was shot a few weeks later. Some cast and crew couldn't come back, but we had to continue and finish since it was already getting close to Halloween by that point and the leaves were thinning out. I almost was going to step in as a dead body, but knew that would add time to our schedule and be hard to direct quickly, so I kept the character's fate a little vague to add to the mystery. But you see that character's shirt in the tree, an omen that's a nod to Derek's shirt hanging on stage in the climax of Scream 2.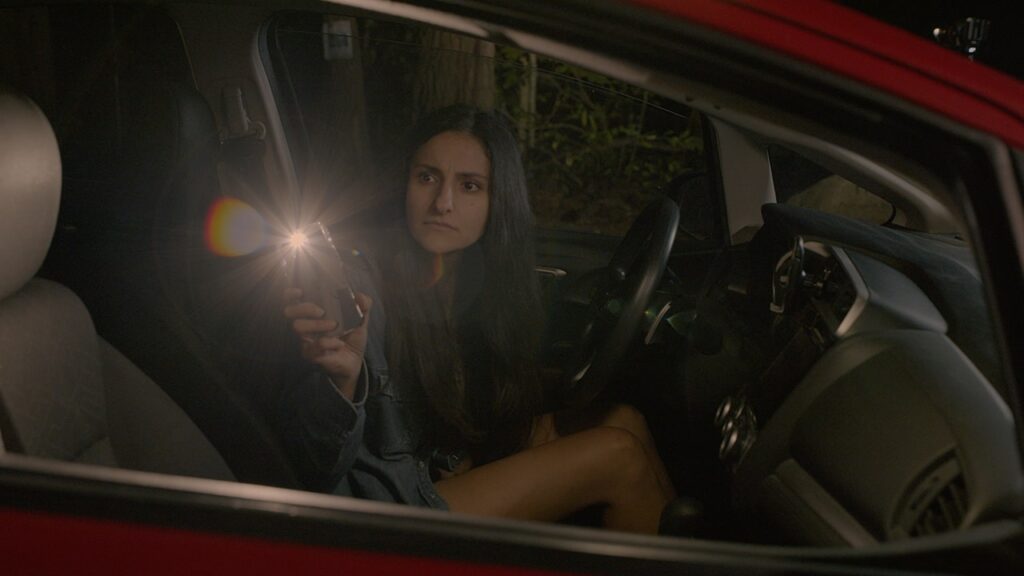 With a new IKWYDLS film possibly in the works, what are you hoping to see happen in it?
Yes, very exciting! I haven't watched Jennifer Kaytin Robinson's Do Revenge yet, but it's been on my list and looks fun. I think it's great a female writing/directing duo has a new idea for the franchise. It came out just this week that Freddie Prinze Jr. hadn't been notified about the idea until he saw the headlines like the rest of us, which is interesting, but then Robinson apparently pitched him the idea. I know the great Mike Flanagan was working on a reboot script a few years ago, but I heard on a podcast it didn't involve Ben Willis with a hook, and was more of a whodunnit (like the TV series). I think it's tough to not have a hook-wielding fisherman in this franchise! It would be nice to see Muse Watson as Ben again, who could finally find where Julie, Ray, and their family live now, and in comes that haunting note in the mail! It's not that unrealistic to see a man of that age walk after his victims yet trap them in various ways. Or another idea is Julie and Ray's teen children are involved in a cover-up secret like their parents were, and maybe the killer isn't Ben Willis, but someone who is a fan of his and who knows the secret. It probably can't be another hit-and-run, plus Infinity Pool just did that – unless it's like the hit-and-run in the original IKWYDLS book where the friends hit a little boy. Very dark! Either way, the surviving fan favorite Brandy needs to return as well! Just as they receive the "I Know" note, Karla and her family can arrive for a weekend visit!
Find more films, content and classes by MJP POV here.
You might also like
---
More from Indie Horror
---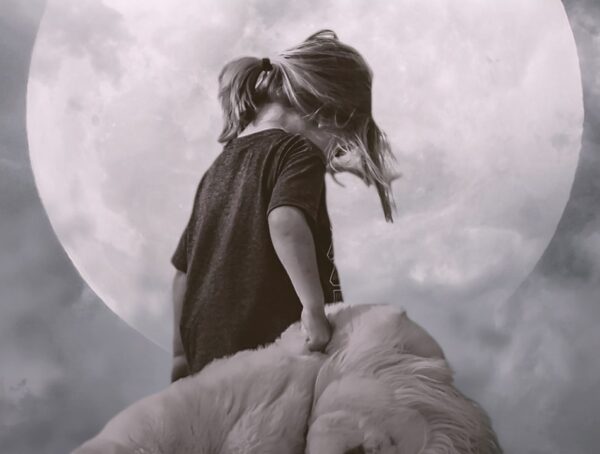 223
Sponsored feature: Extraordinary Pictures LLC Inner Child is an upcoming feature film drama-thriller with horror elements. The story is based on a novella …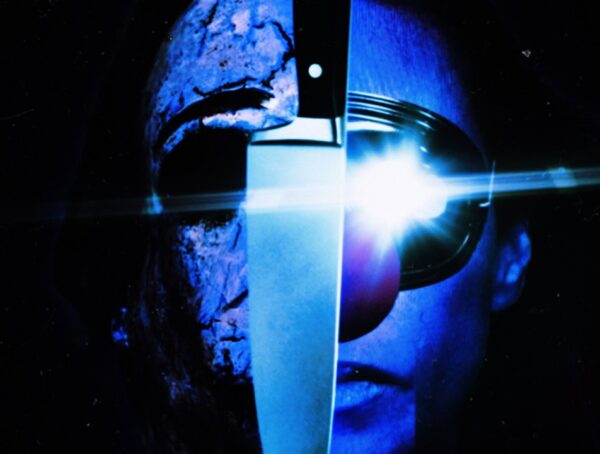 301
Sponsored Feature: Zagan Films Halloween: The Reckoning of Samhain is a new fan film written by Zagan King, Cohen Clark, Jaheim Brisbane and …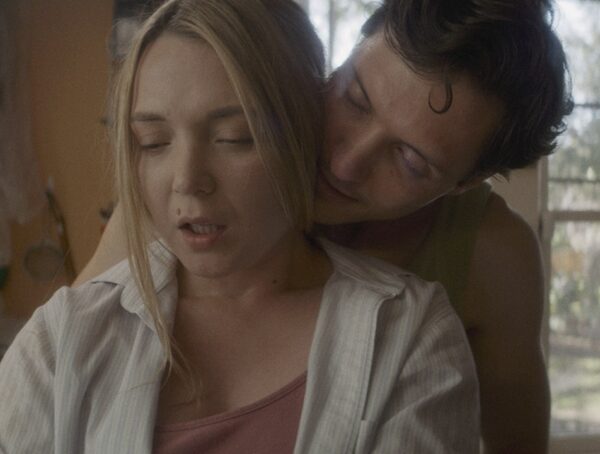 202
Sponsored feature: New 32 productions Biters and Bleeders is an upcoming psychological horror film written and directed by Charlie Carson Monroe and Raven …