The teen slasher Urban Legend follows a group of students at Pendleton University who are trying to outsmart a hooded killer recreating popular urban legends to knock them off one by one. Releasing in 1998 when horror films were on the come back following the popularity of Scream, Urban Legend too takes a clever approach to the genre, offering meta-commentary and an intriguing whodunnit that features a cast full of up-and-coming stars of the time.
To celebrate the 25th Anniversary of Urban Legend which was released on September 25th, 1998, we're highlighting 25 facts about the film.
How many of these did you know?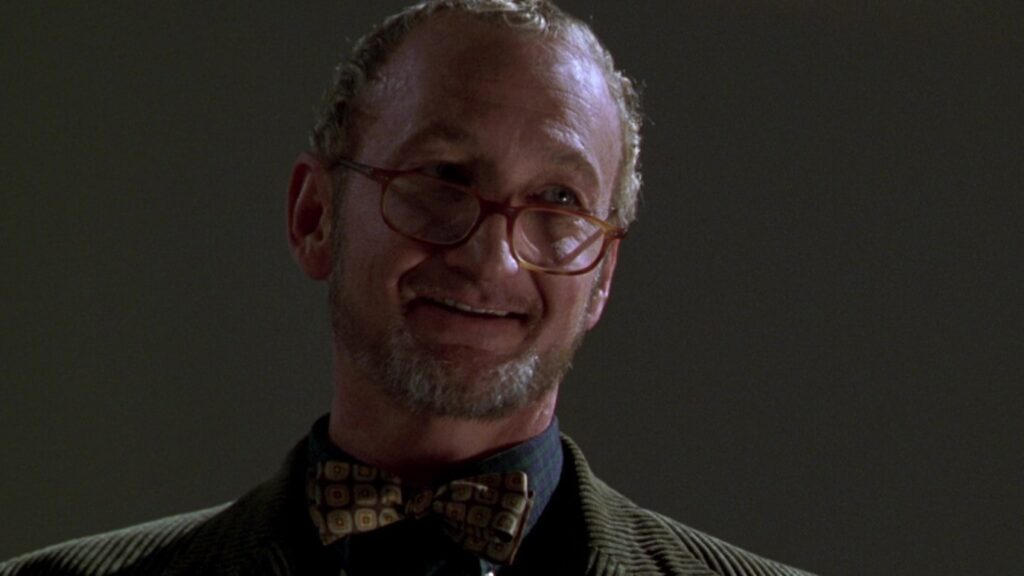 / Brad Dourif plays the stuttering gas station attendant at the beginning of the film and Robert Englund plays Professor Wexley, which means both Chucky and Freddy Kreuger actors appear in this movie. Dourif also plays the role of Billy Bibbit in One Flew Over the Cuckoo's Next in 1975, who also had a speech impediment, and ironically a location named Pendleton, the name of the university in Urban Legend is mentioned in that film.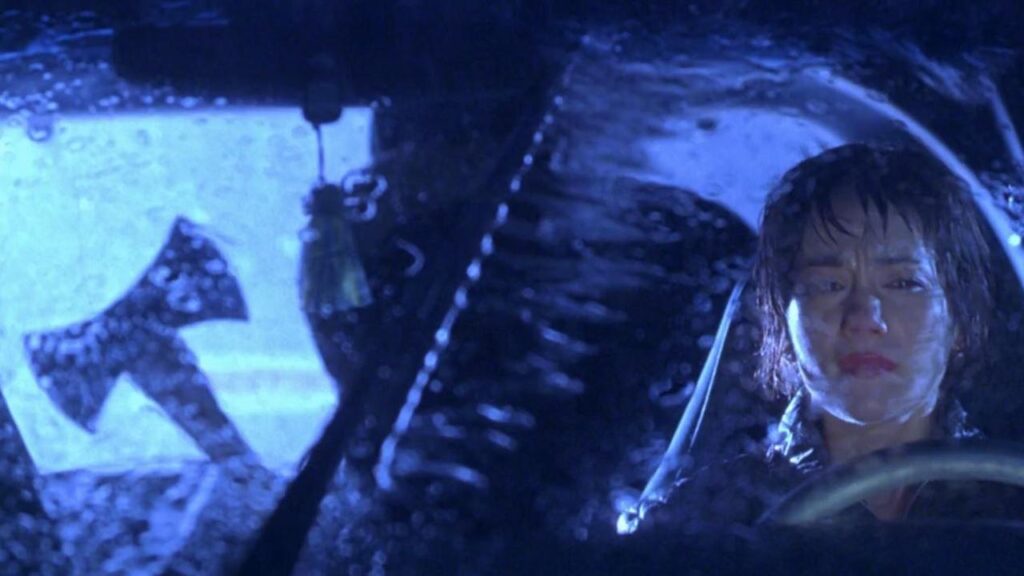 / In the opening scene, the character of Michelle (Natasha Gregson Wagner) drives a Ford Expedition because production learned it was the only SUV at the time large enough to swing an axe inside. They were first planning to use a Land Rover.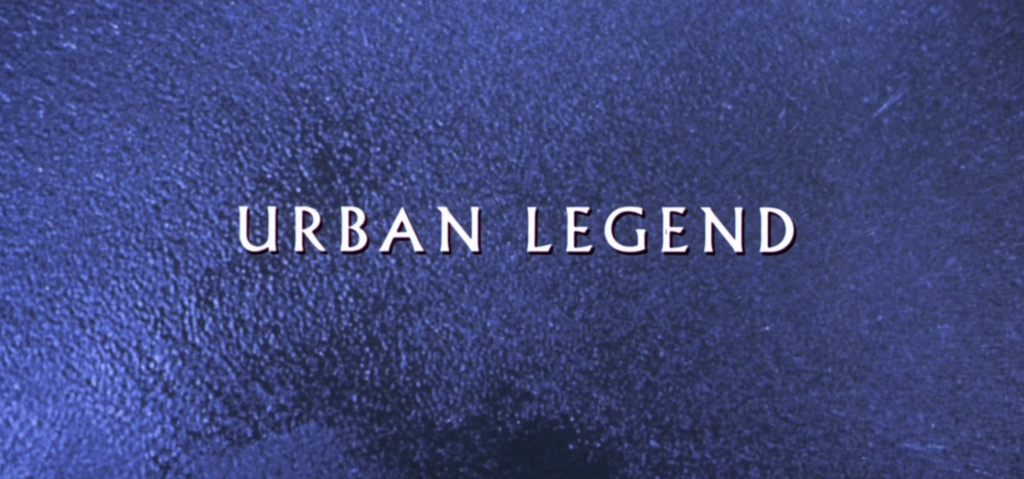 / The opening sequence was among the first filmed because this was director Jamie Blanks' first feature film and he wanted to present a completed scene to the producers early on to prove his directorial abilities. It was filmed at a gas station outside of Toronto and artificial rain machines were used.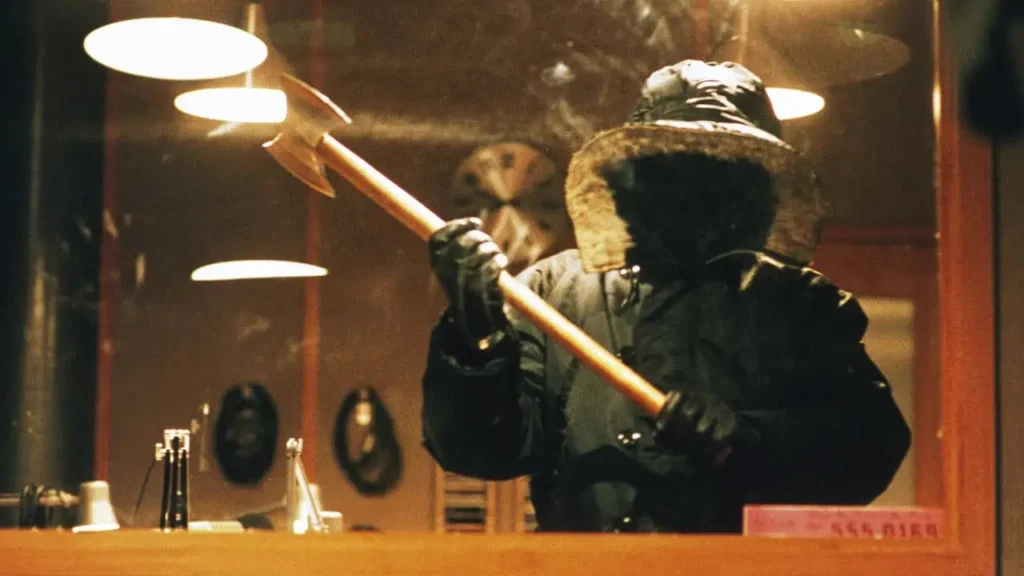 / The killer's outfit was chosen because the film was originally set in the winter months. Since the weather was too warm during filming it was decided to move away from the winter setting so as to not have to produce fake snow for all the outdoor scenes.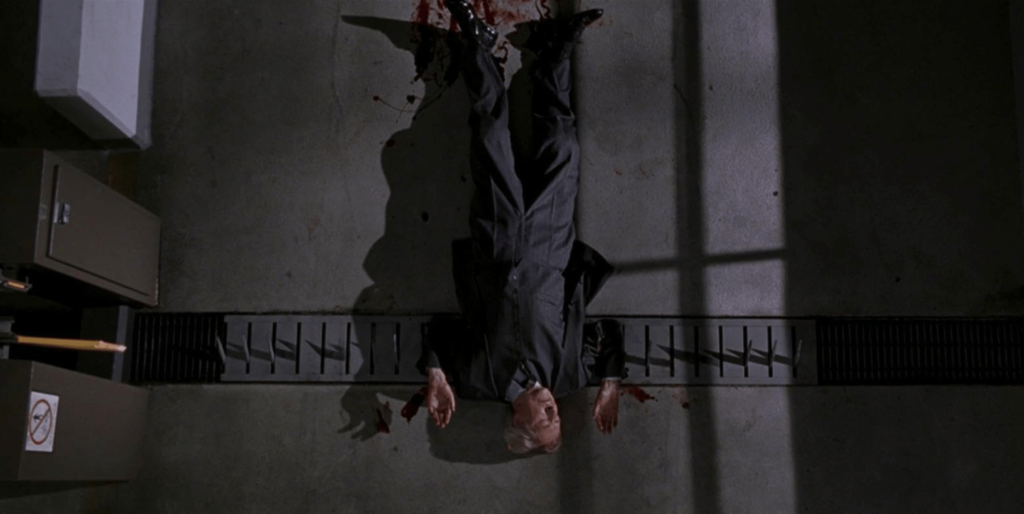 / Even though it's a slasher film, Jamie Blanks wanted to keep the on-screen violence more implied instead of being too explicit so viewers could use their imagination. Still, the death sequences required a lot of technical planning and makeup effects.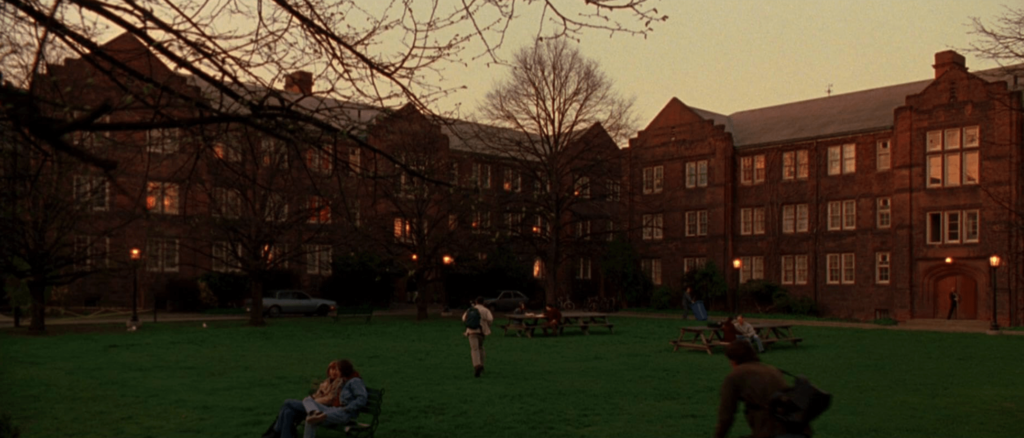 / Gossip and The Skulls, both released in the year 2000 and starring Joshua Jackson were also filmed at the University of Toronto, the primary shooting location for this film which serves as the fictional Pendleton University.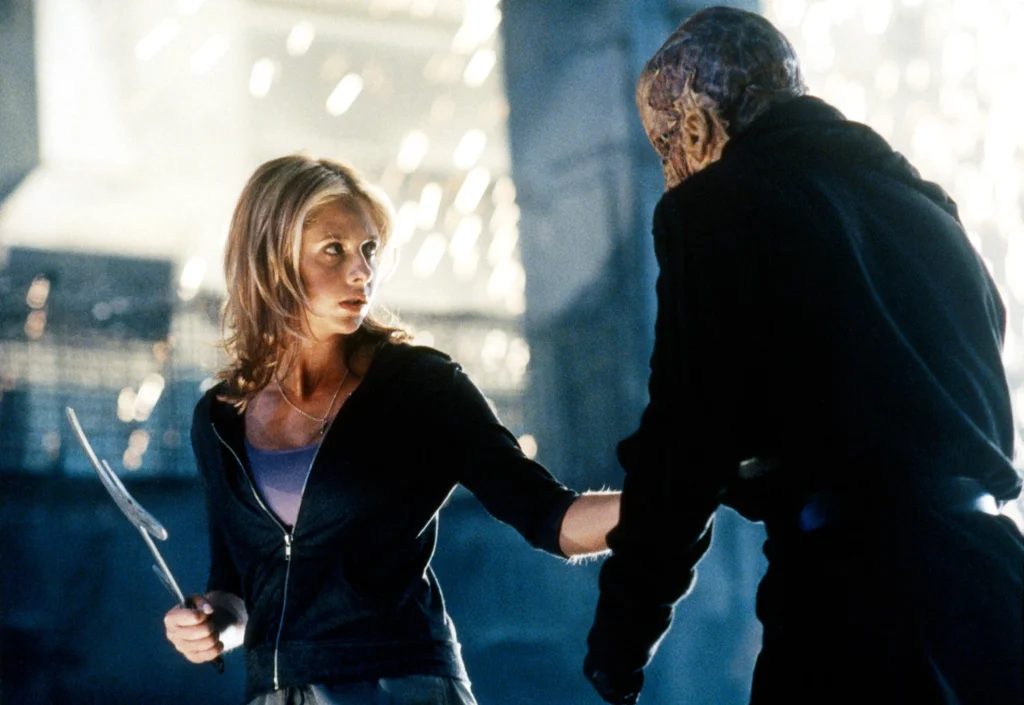 / Sarah Michelle Gellar accepted the role of Sasha but had to drop out due to schedule conflicts with Buffy the Vampire Slayer.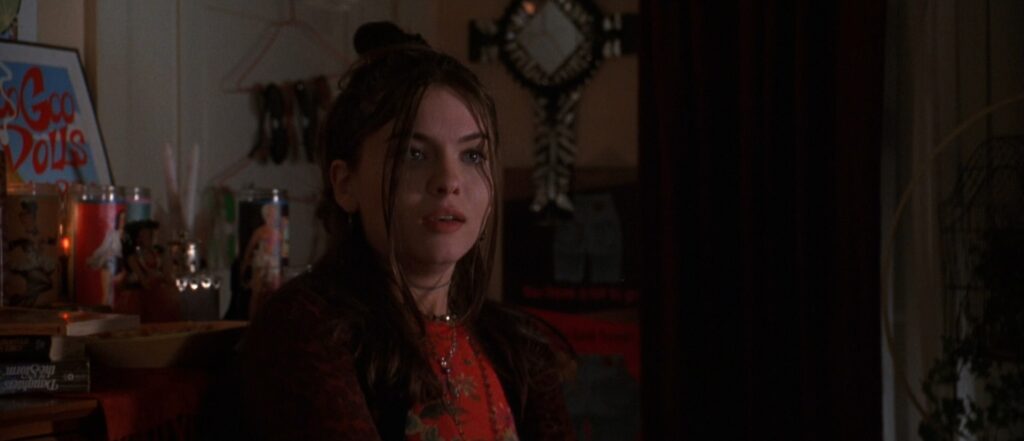 / Jodi Lyn O'Keefe was also offered the role of Sasha but turned it down to play Sarah in Halloween H20.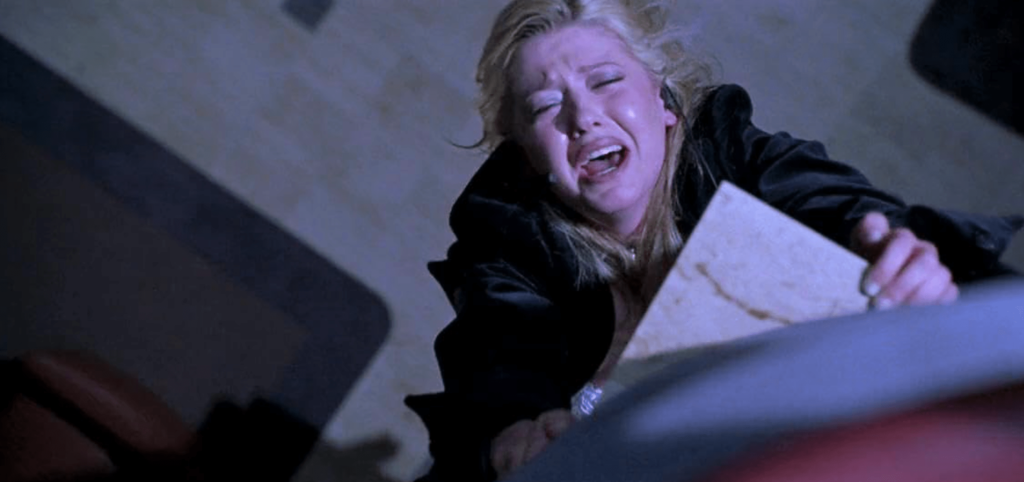 / Tara Reid performed her own stunts during her chase sequence, including the fall over the staircase which she used a harness for. Reid has stated that the stuntman who performed with her as the killer used a real axe.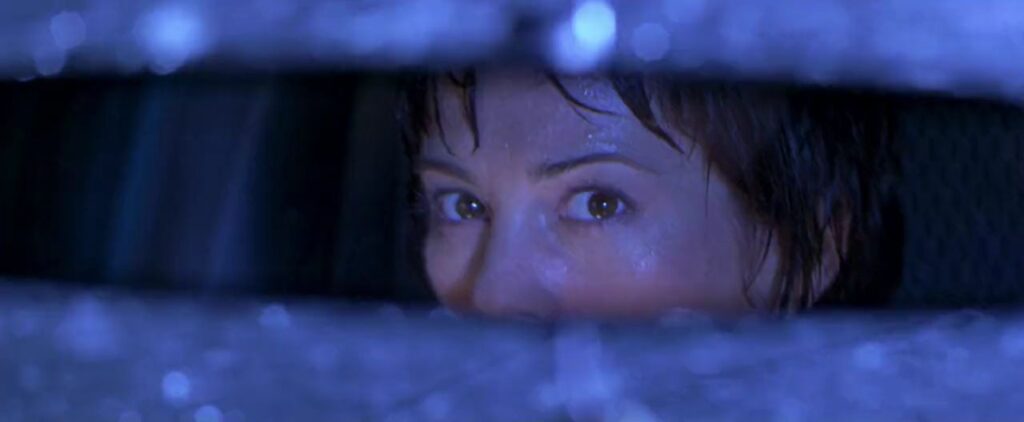 / Opening kill character Michelle's last name is Mancini as an homage to Child's Play creator Don Mancini.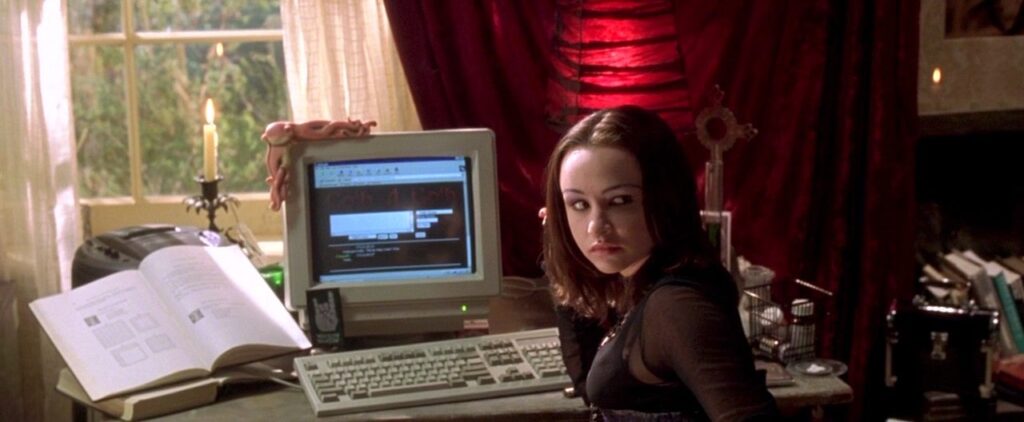 / Danielle Harris, who got her start in horror as Jamie Lloyd in Halloween 4 and Halloween 5, auditioned for the lead part of Natalie but was instead cast in an opposite role as Tosh, her gothic roommate.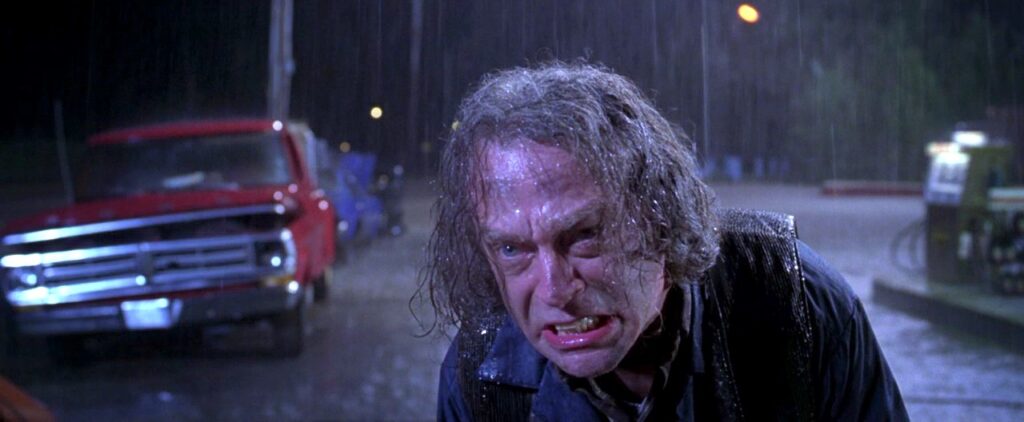 / The uncredited gas station attendant and suspected murderer played by Brad Dourif is named Michael McDonnell after the film's producer Michael McDonnell.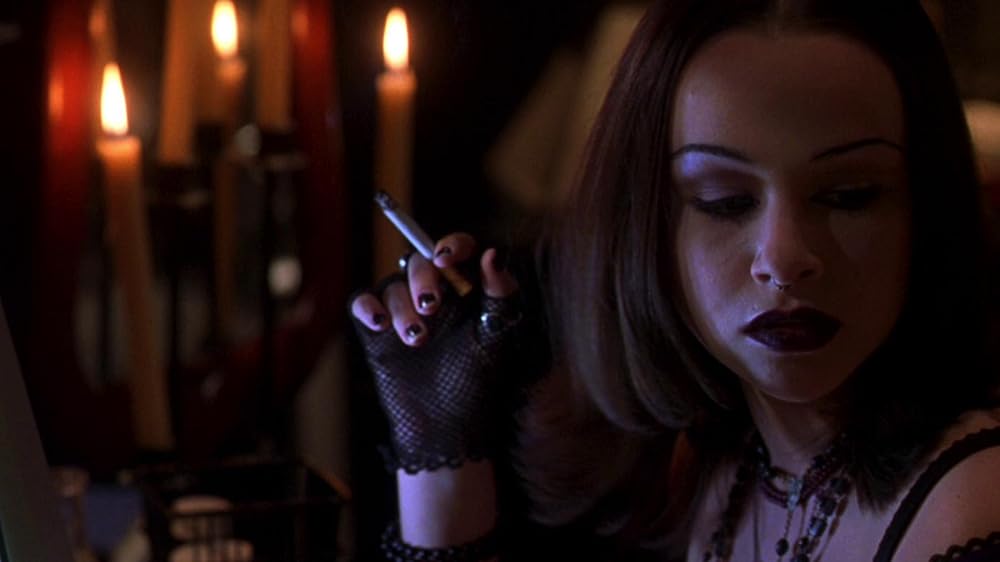 / Danielle Harris, who was an avid smoker at the time, quit after working on this movie because she had to smoke so many cigarettes while filming her scenes.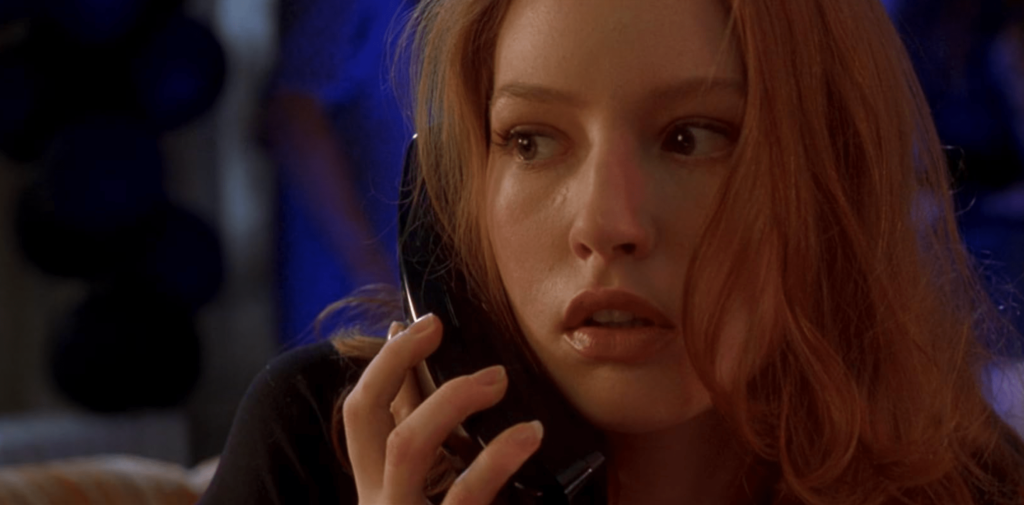 / Reese Witherspoon, Jennifer Love Hewitt and Melissa Joan Hart all turned down the leading role of Natalie Simon which eventually went to Alicia Witt as producers felt she was against type.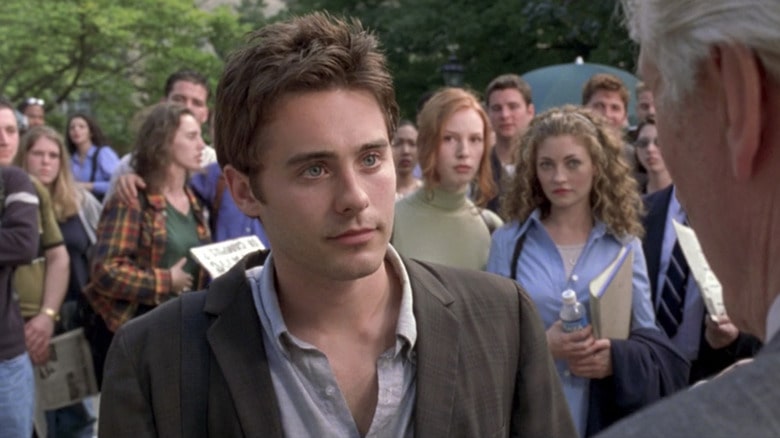 / Jared Leto was cast based on a dark quality he portrayed in auditions which went against his conventional image. Leto now pretends the film doesn't exist, refusing to acknowledge it in interviews.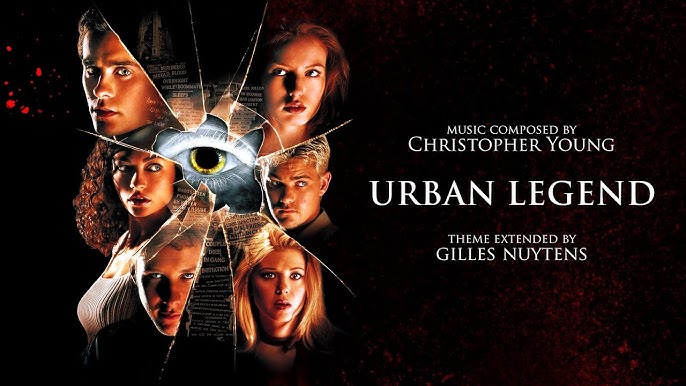 / Jamie Blanks encouraged composer Christopher Young to take an old-school approach and use an orchestra for the score. Young agreed with this direction and used a large 90-piece orchestra which recorded at a studio in LA.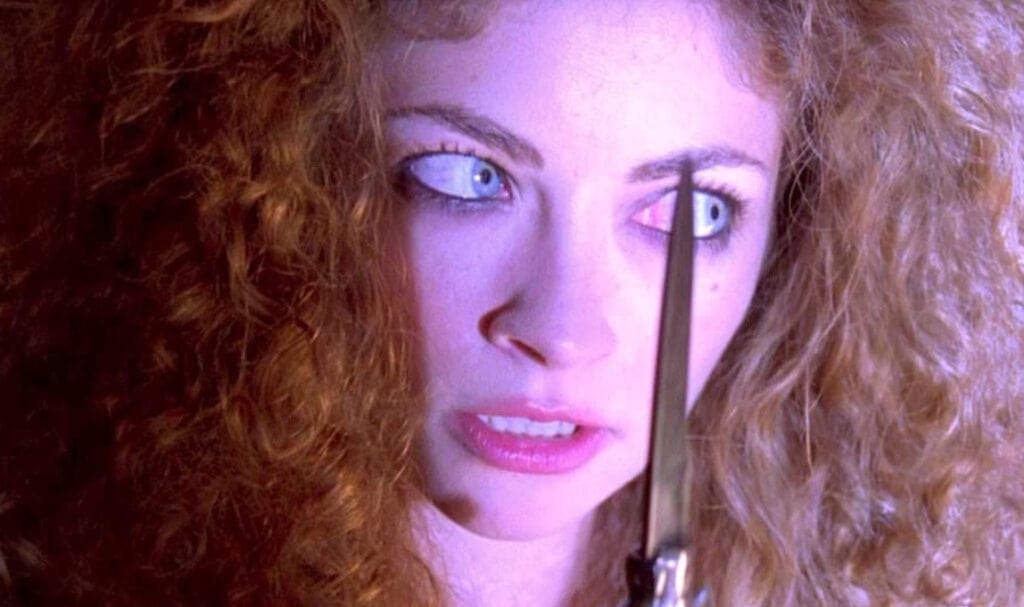 / The character Brenda's (Rebecca Gayheart) last name is Bates as a reference to Norman and Norma Bates in Alfred Hitchcock's Psycho.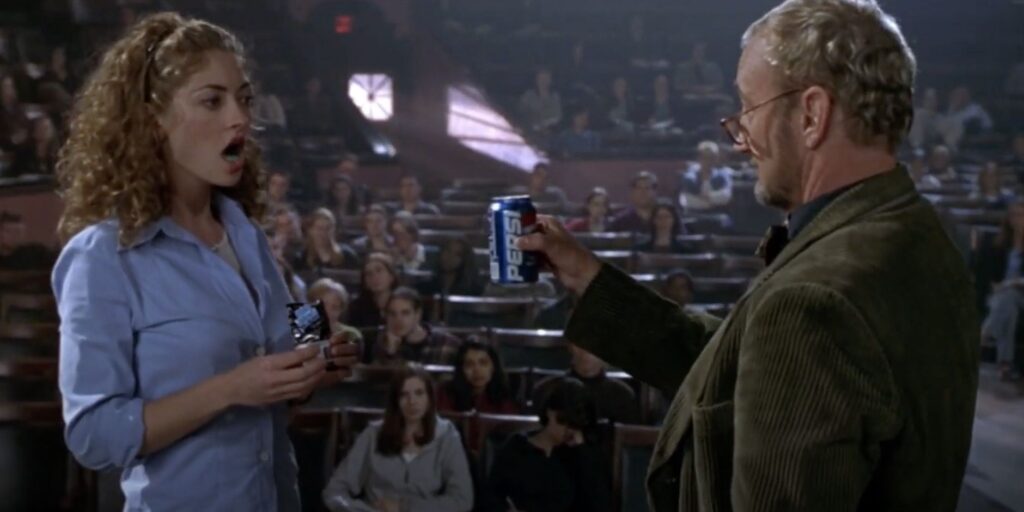 / Urban Legend is one of the first films to show the blue Pepsi cans which started selling in the U.S. in 1998.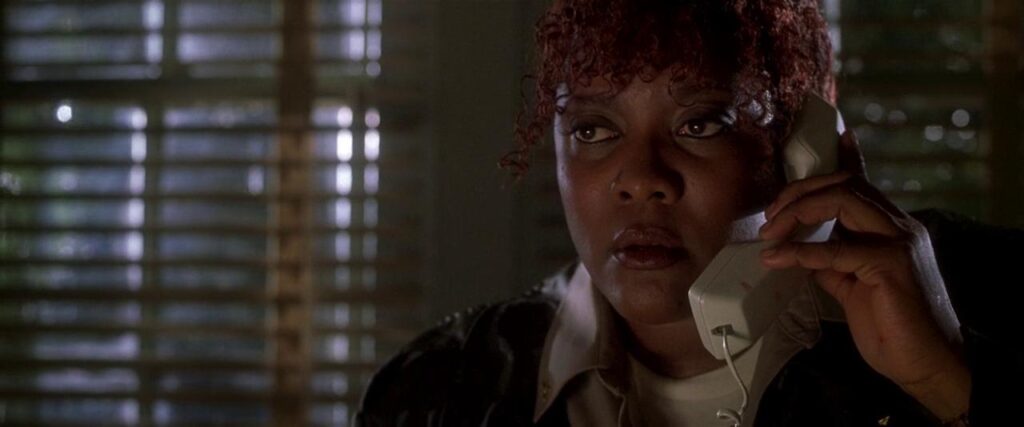 / Loretta Devine's character Reese Wilson was originally drafted as a lesbian in the script, but this was either changed or just not confirmed in the film. A lesbian character was later included with Eva Mendes' character Vanessa in the sequel Urban Legends: Final Cut (2000).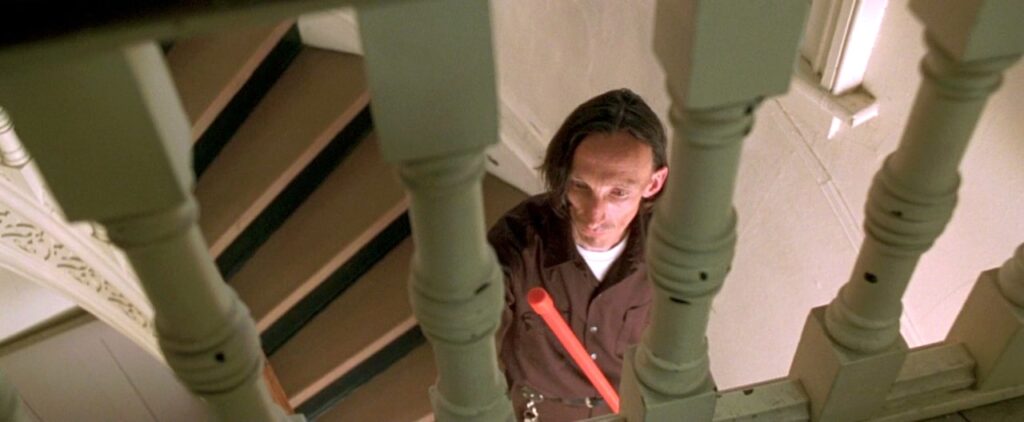 / Julian Richings who plays the creepy janitor in the film later had a recurring role on the show Supernatural (2005) with the first season being mostly based on urban legends. Other actors from Urban Legend, including Loretta Devine, Alicia Witt and Robert Englund, also appeared in the series.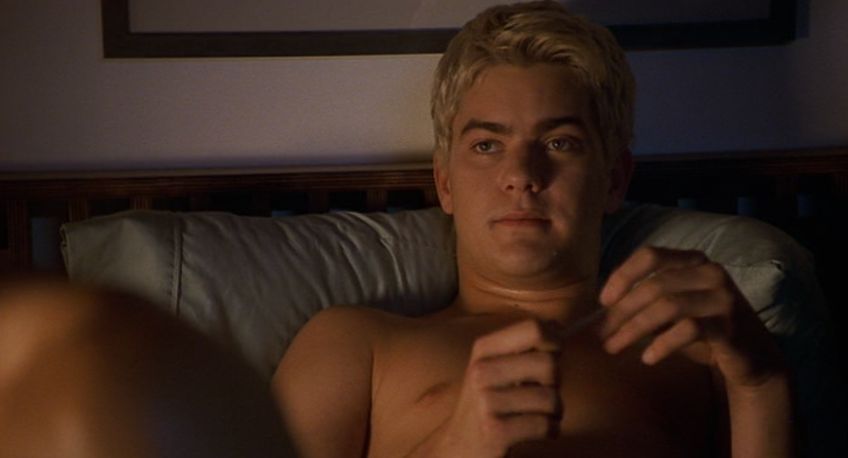 / Around the same time as Urban Legend, Joshua Jackson and Tara Reid also worked together on Cruel Intentions (1999). Jackson kept his blonde hair in both films in case he had to go back for reshoots.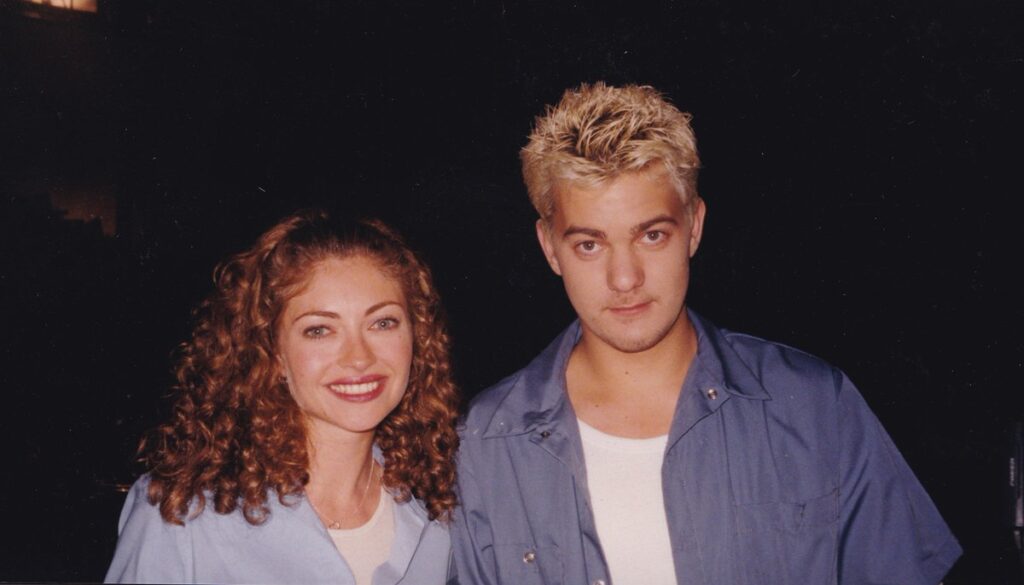 / Rebecca Gayheart and Joshua Jackson both appear in the slasher sequel Scream 2 (1997). Urban Legend was heavily influenced by Scream (1996).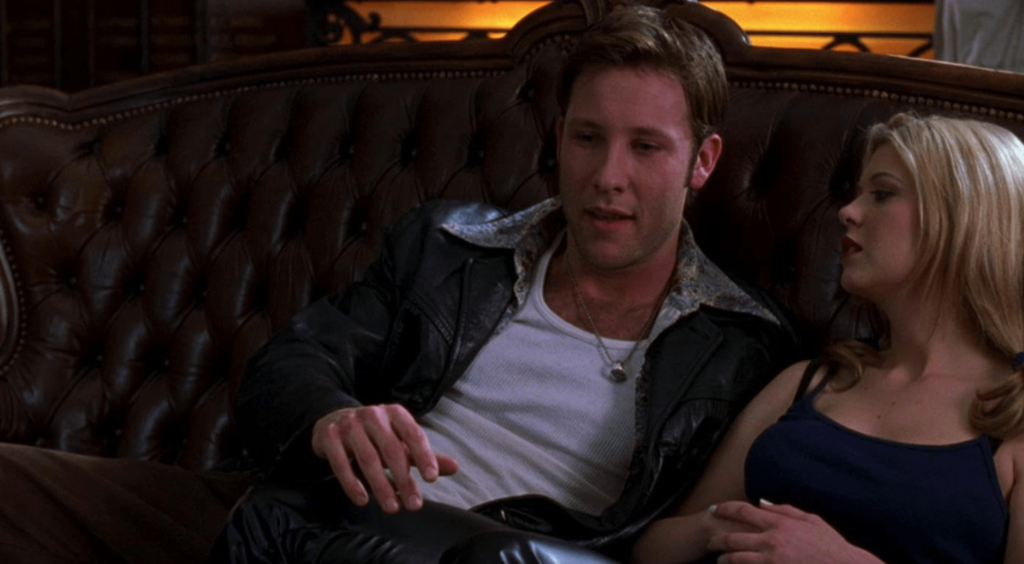 / The line about "spider eggs in bubble gum" was partially dubbed because it was shot as "spider eggs in Bubblicious" but the brand name didn't receive clearance. The trailer and BTS feature on the DVD still includes the original line.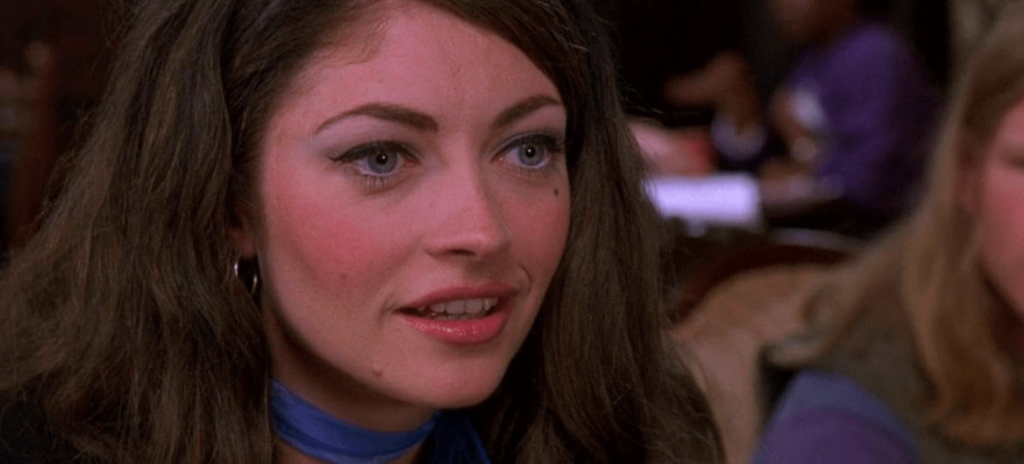 / Brenda is seen wearing a ribbon around her neck in the film's final scene, which is a reference to an urban legend about a girl whose head falls off if she removes the ribbon around her neck.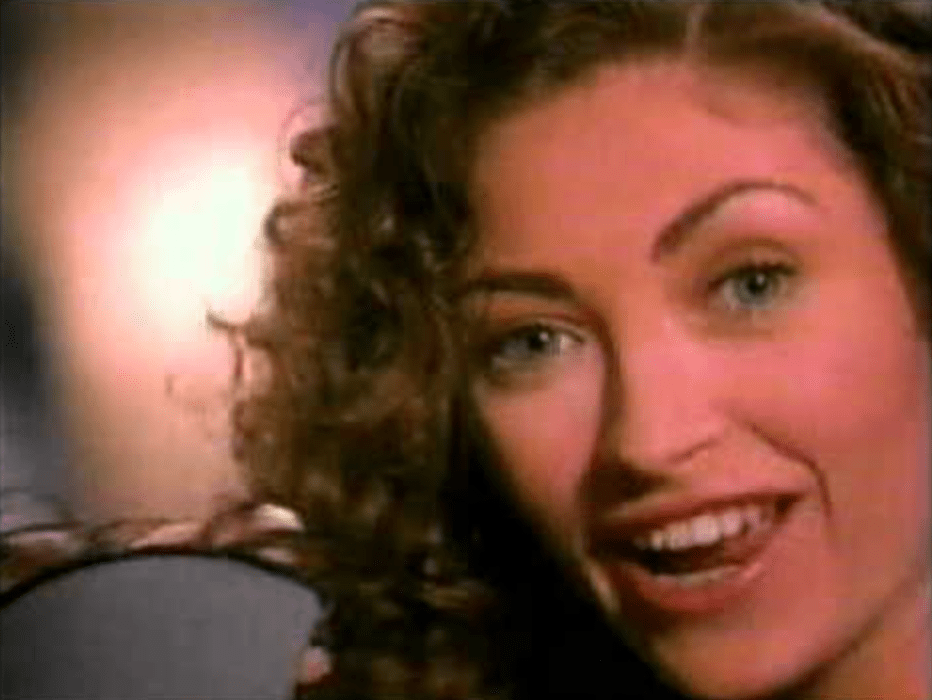 / The film ends with students discussing how the events of the film are an urban legend, and one student jokes that Brenda was the girl from the Noxzema commercial, which is true in Rebecca Gayheart's case.
To submit horror facts, email info@rabbitinred.com.
You might also like
---
More from Horror Facts
---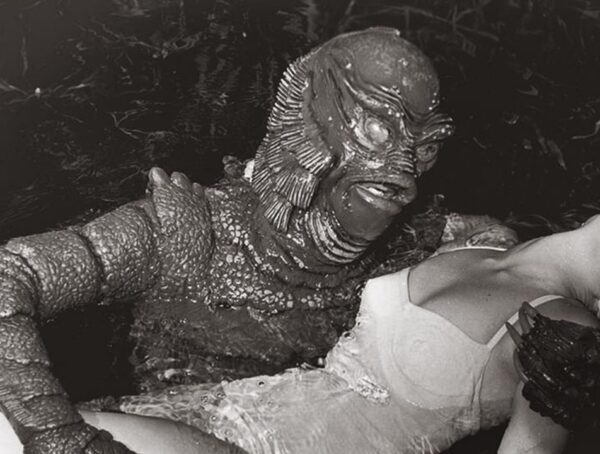 486
For the 27th edition of Horror Facts, we're featuring 10 summer creature features like 3D monster film Creature from the …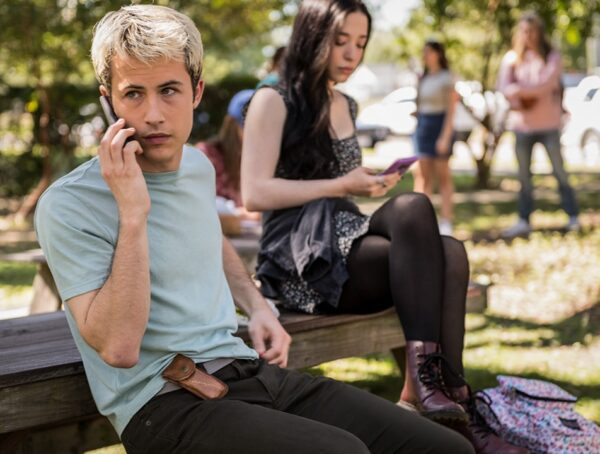 653
For the 26th edition of Horror Facts, we're featuring fifteen 5th entries from popular horror franchises like Scream (2022), Halloween …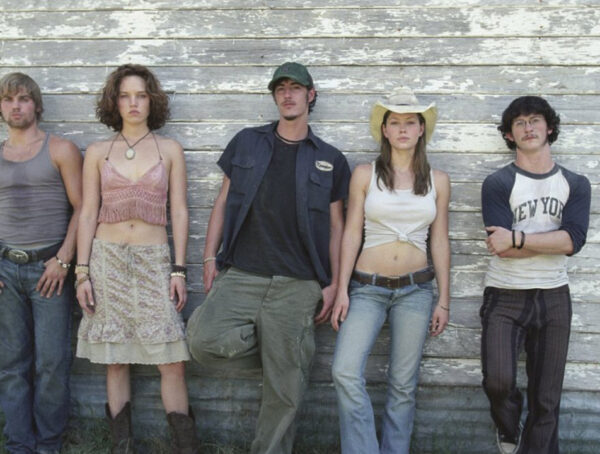 648
For the 25th edition of Horror Facts, we're featuring 25 of the most widely recognized horror remakes including The Texas …