For the 25th edition of Horror Facts, we're featuring 25 of the most widely recognized horror remakes including The Texas Chainsaw Massacre, Maniac, Evil Dead and more!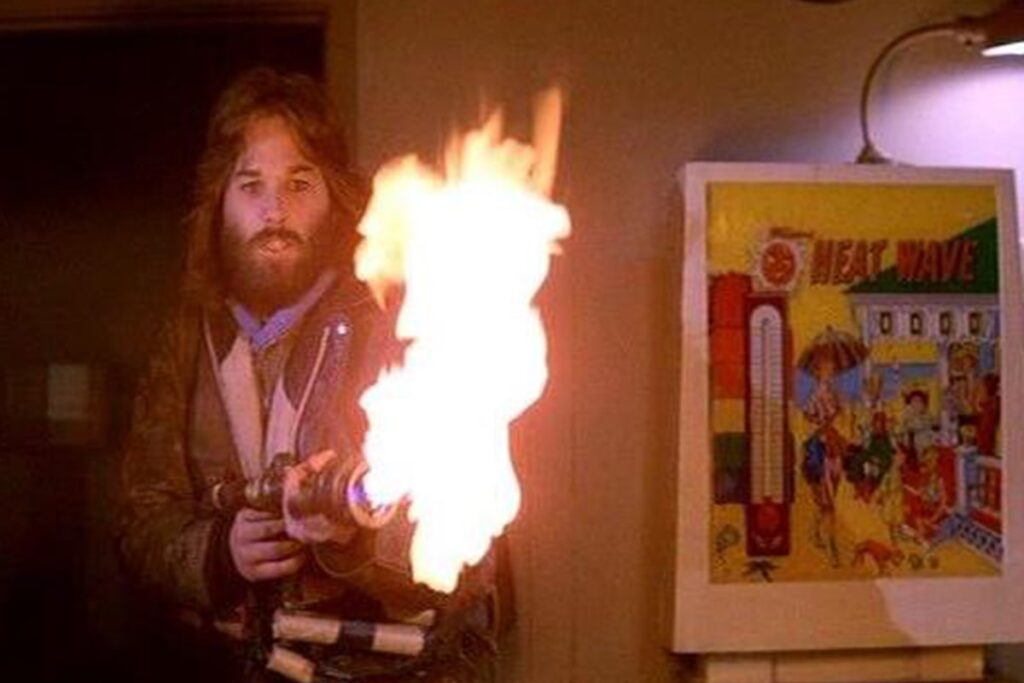 The Thing (1982)
/ After shooting a scene with the flamethrower one day, Kurt Russel pranked John Carpenter by wrapping his face and head with bandages and saying he burnt himself on set. Since it took Russel a year to grow the famous beard and hair for the character of MacReady, it's a good thing this was actually just a joke!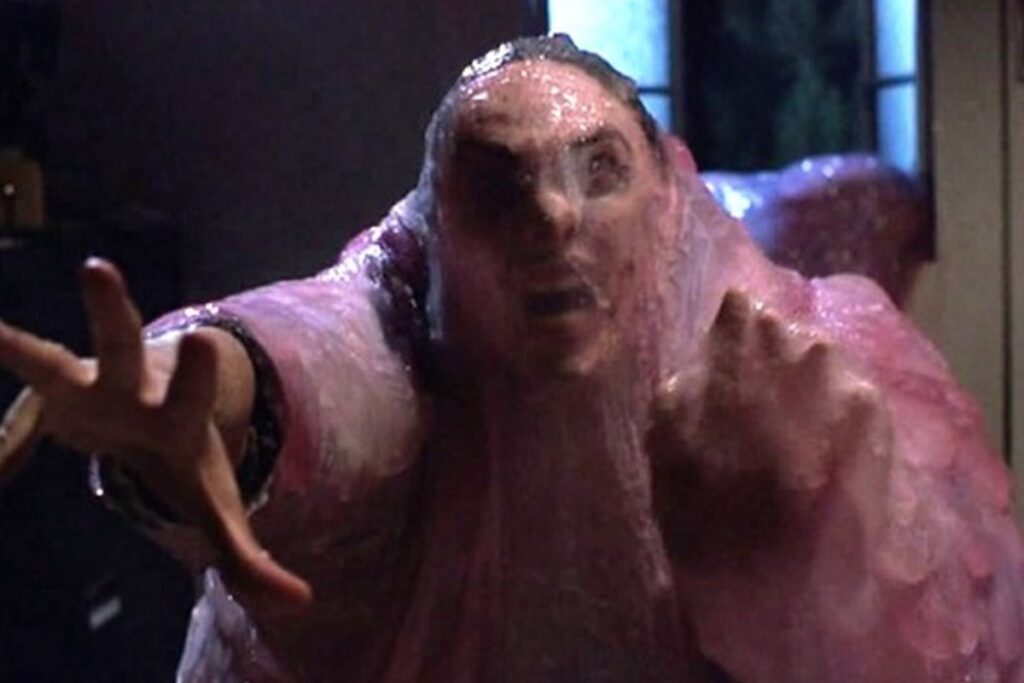 The Blob (1988)
/ Jack H. Harris originally discussed directing a remake of The Blob with John Carpenter before Chuck Russell was attached to direct.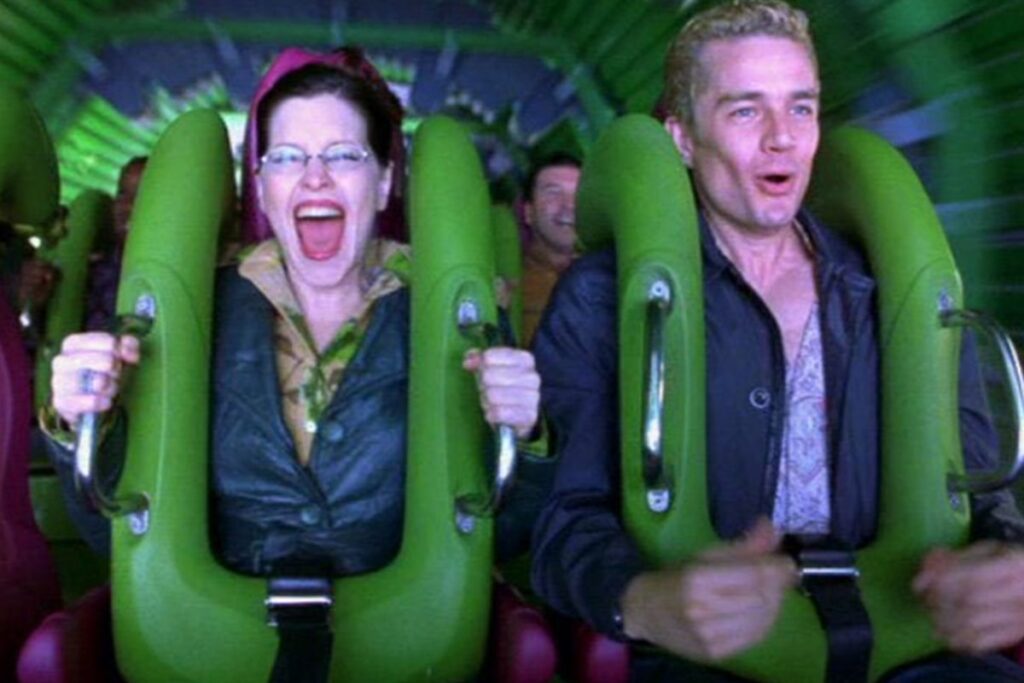 House on Haunted Hill (1999)
/ The green rollercoaster in the opening scene of House on Haunted Hill (1999) is actually The Incredible Hulk ride at Universal Orlando Resort.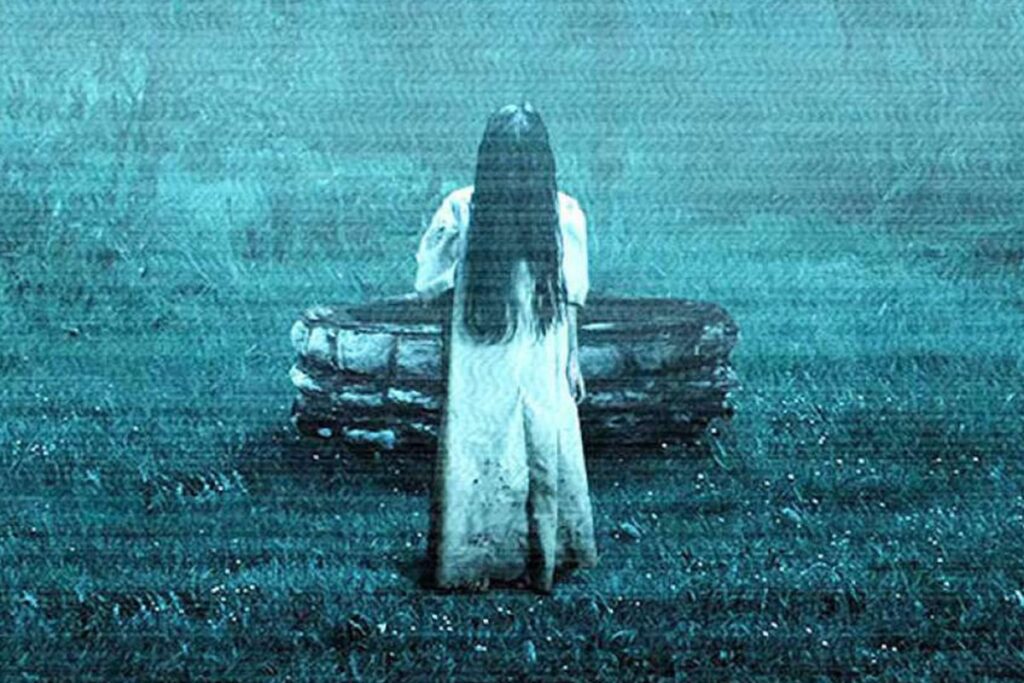 The Ring (2002)
/ Until Andrés Muschietti's adaptation of Stephen King's It in 2017, The Ring (2002) was the highest-grossing horror remake in history, with a worldwide gross of over $249 million in the United States. The film sold more than two million DVDs in the U.S. in its first 24 hours released to video.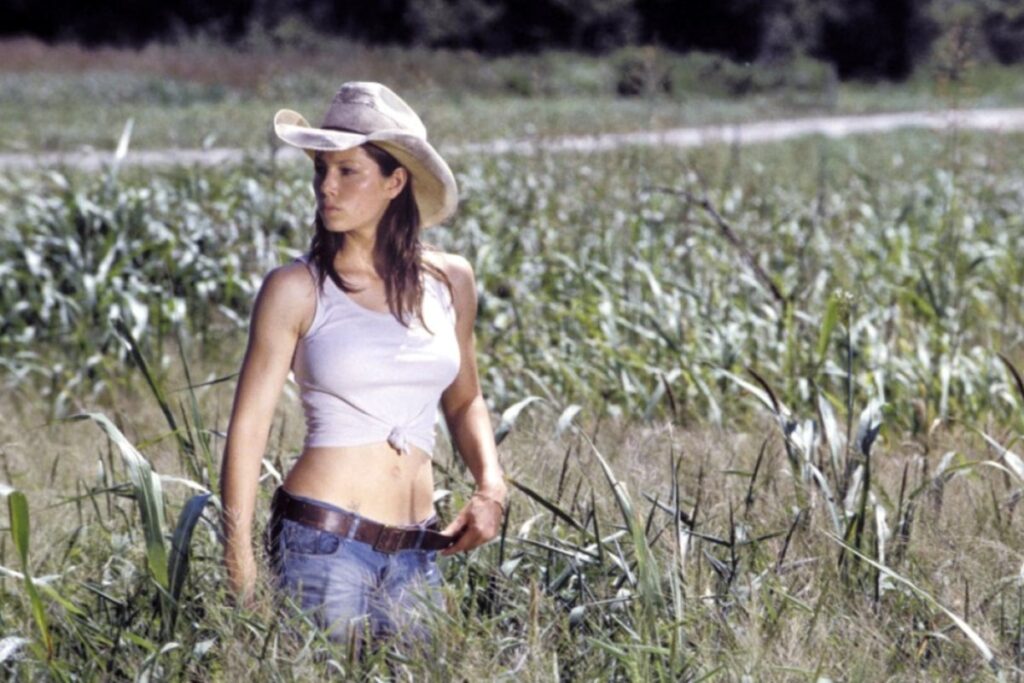 The Texas Chainsaw Massacre (2003)
/ Erin's (Jessica Biel) last name was initially planned to be Hardesty to pay homage to Sally (Marilyn Burns), the main character from the 1974 original. Further homage is shown when Erin claims she got her knife from her brother, as Sally's brother Franklin is consumed with his knife, eventually giving it to Sally who never returns it.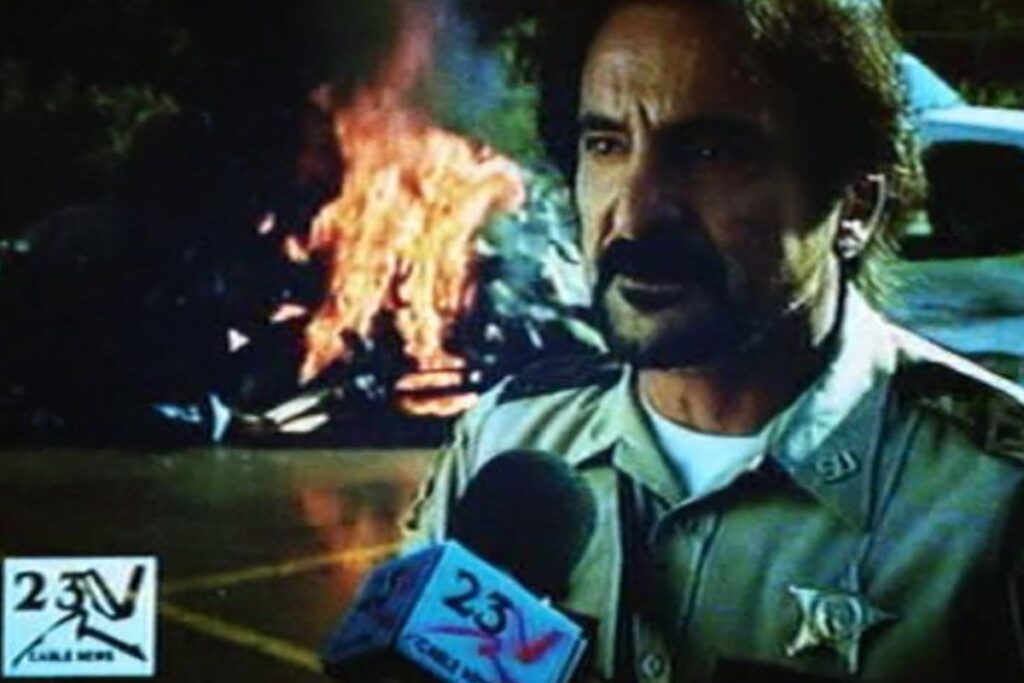 Dawn of the Dead (2004)
/ Three actors from the original film in 1978 make cameos in Zack Snyder's remake of Dawn of the Dead in 2004. Makeup and Special Effects artist Tom Savini (originally Blades) plays the LA County Sheriff, Ken Foree (originally Peter) plays an evangelist, and Scott H. Reiniger (originally Roger) plays an army general.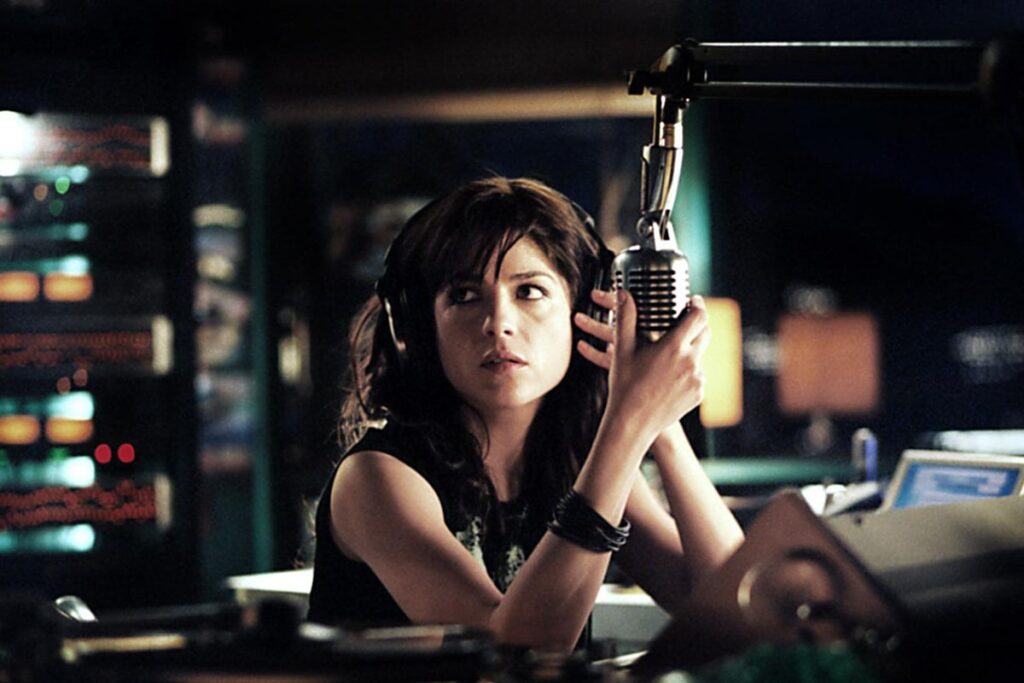 The Fog (2005)
/ Fergie of The Black Eyed Peas was originally rumored to play Adrienne Barbeau's character, Stevie Wayne, in The Fog remake. Selma Blair was the studio's first choice for the coveted role but she wasn't initially offered it because Julia Stiles was first set to play Elizabeth and the two had already worked with each other twice before.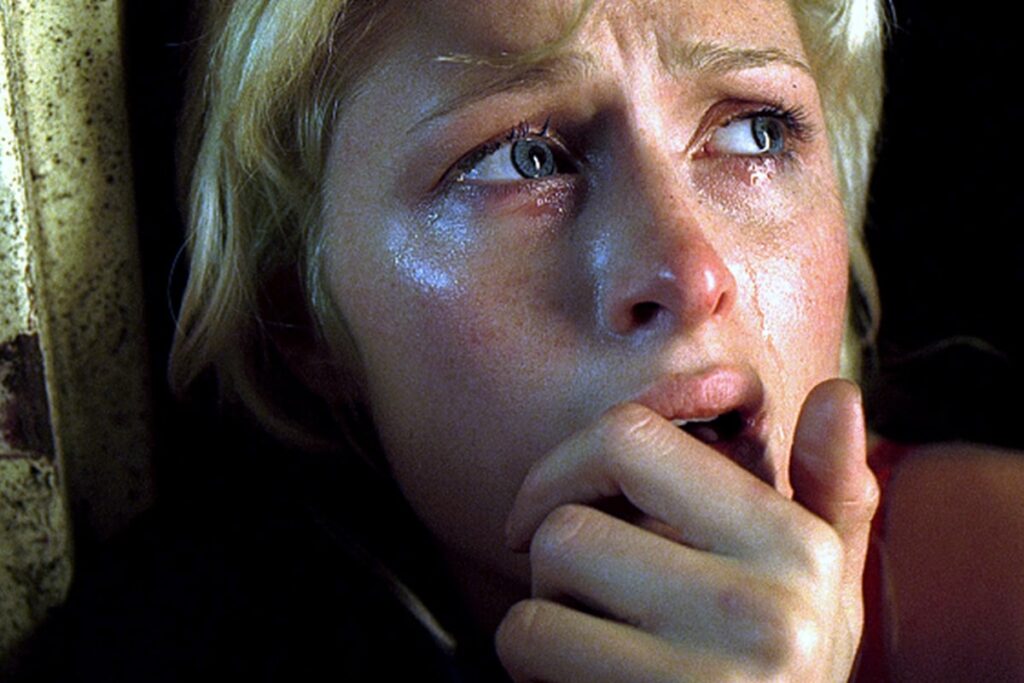 House of Wax (2005)
/ House of Wax (2005) is actually Paris Hilton's second horror movie role after 2002's Nine Lives. She was the first to be cast in House of Wax and the rest of the roles were then built around her character.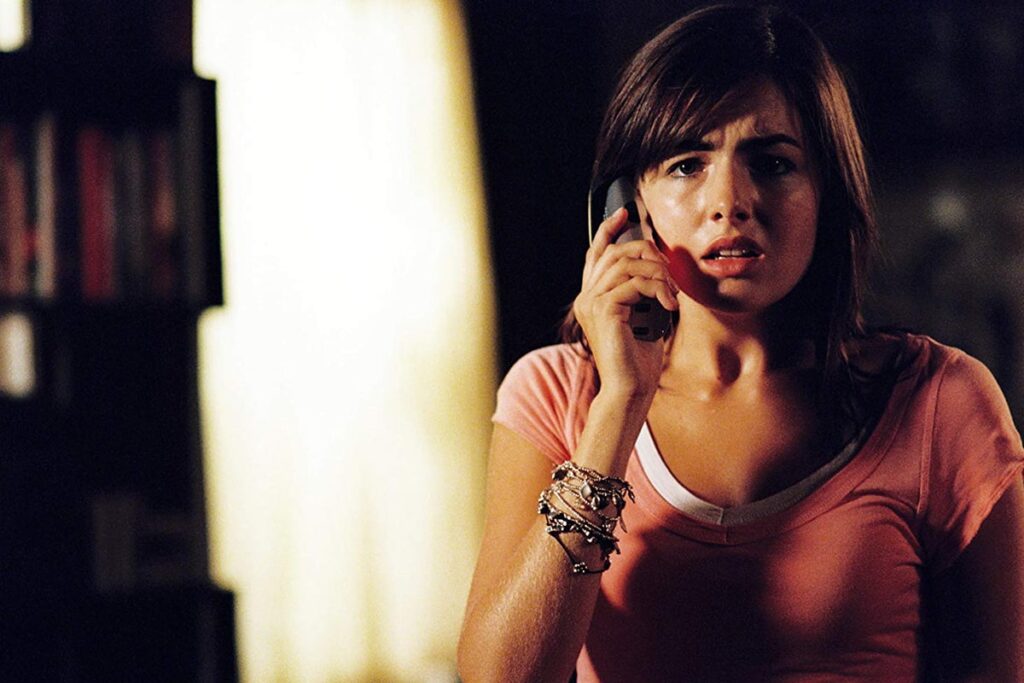 When a Stranger Calls (2006)
/ Camilla Belle performed the majority of her own stunts while filming When a Stranger Calls (2006). Because of this, she had quite a few injuries during the production. This was the actress's first film after graduating from high school.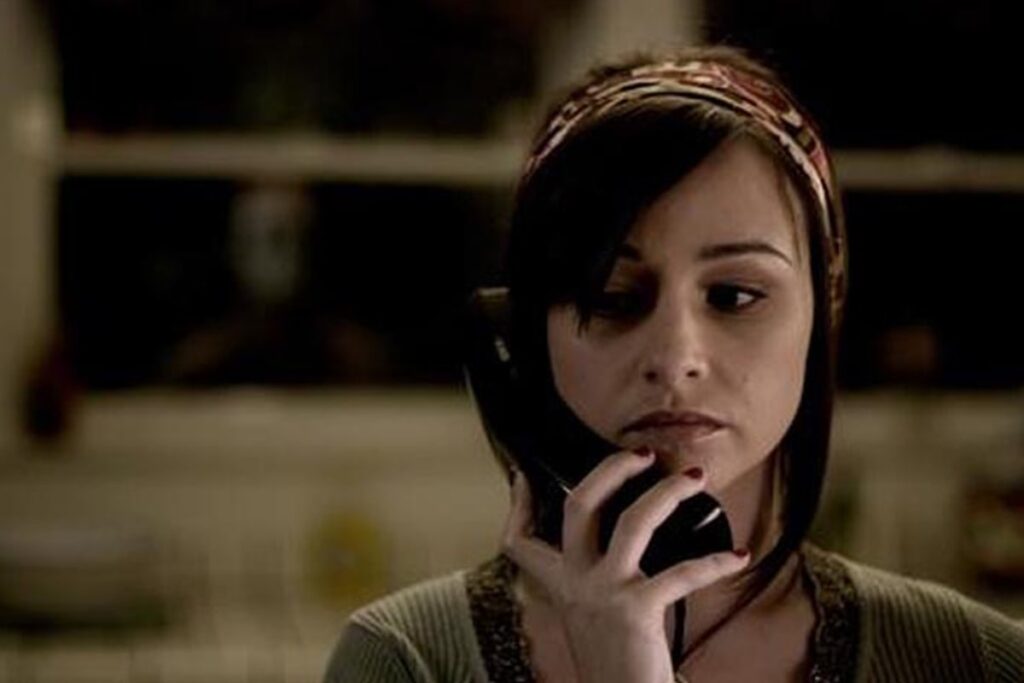 Halloween (2007)
/ Danielle Harris was 29 years old when playing high school student Annie Brackett in Halloween (2007), which was released just three months after her 30th birthday. Rob Zombie originally had planned for Harris to play Laurie Strode and wife Sheri Moon Zombie to play Lynda.
Prom Night (2008)
/ Scout Taylor-Compton was being considered for playing Donna in 2008's Prom Night before Brittany Snow was cast in the role. If cast, it would have been her second time playing a final girl role originated by Jamie Lee Curtis, the first being 2007's Halloween.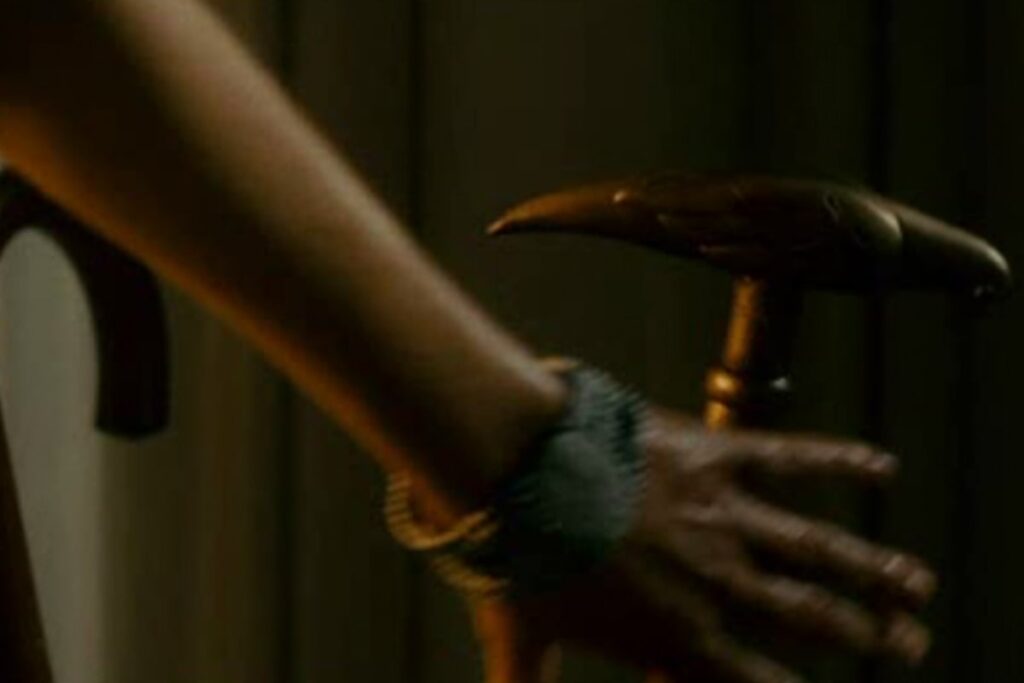 Sorority Row (2009)
/ While attempting to save Claire (Jamie Chung) from the killer, Cassidy (Briana Evigan) grabs a cane with a bird handle to use as a weapon. This pays homage to The House on Sorority Row (1982), as the character of Mrs. Slater (Lois Kelso Hunt) uses the same style cane in the film.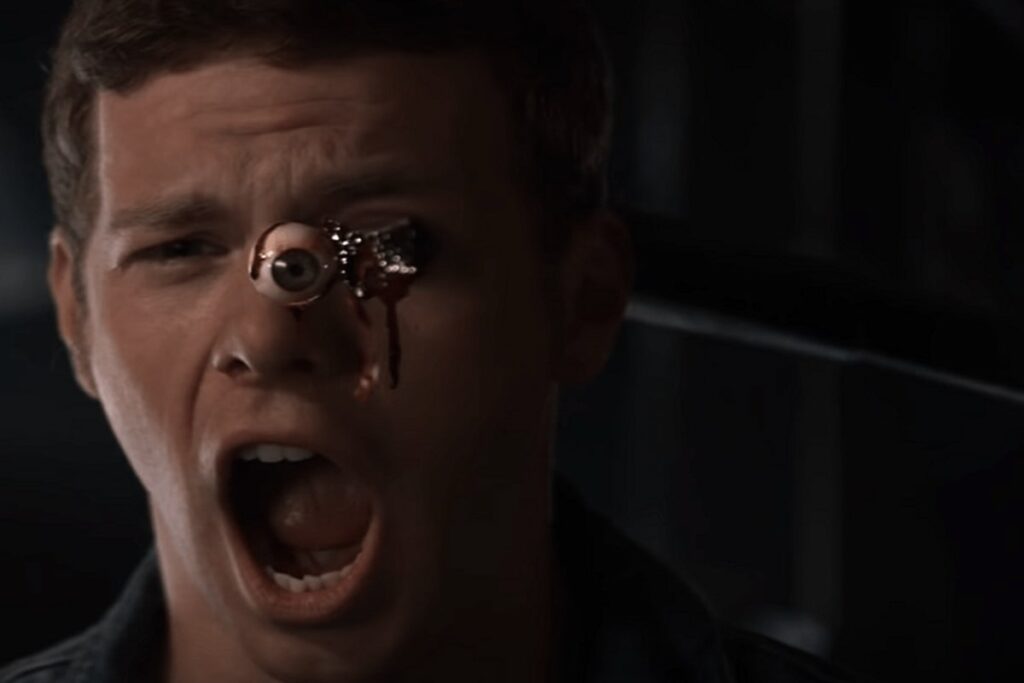 My Bloody Valentine 3-D (2009)
/ The first two characters to meet their fate in My Bloody Valentine 3-D (2009) are named Jason and Michael, paying homage to other date-related horror films Friday the 13th (1980) and Halloween (1978). They are also killed using some of Jason and Michael's signature moves.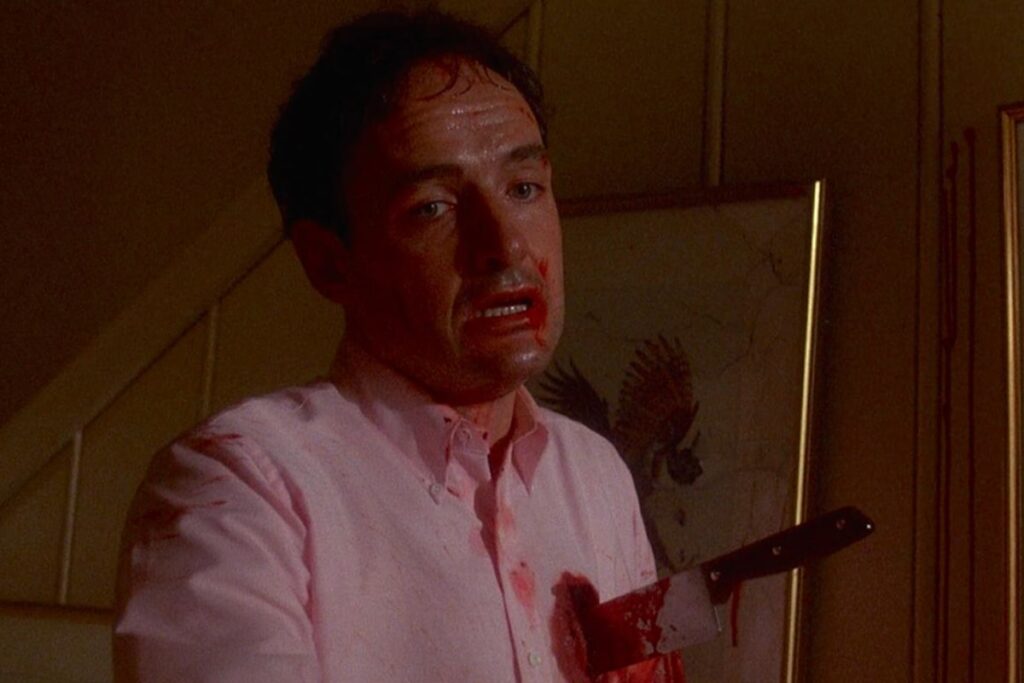 The Stepfather (2009)
/ The original star of 1987's The Stepfather, Terry O'Quinn, was offered a cameo in the 2009 remake, but ultimately turned it down.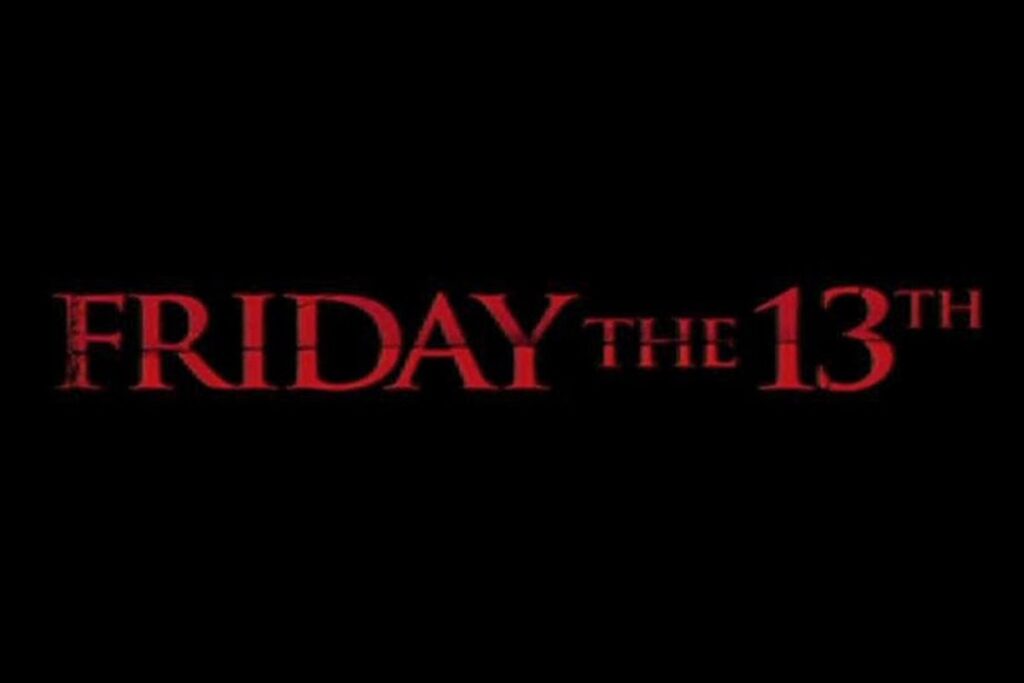 Friday the 13th (2009)
/ Friday the 13th (2009) has one of the longest prologues in horror movie history, with the title card of the movie not appearing until 25 minutes in.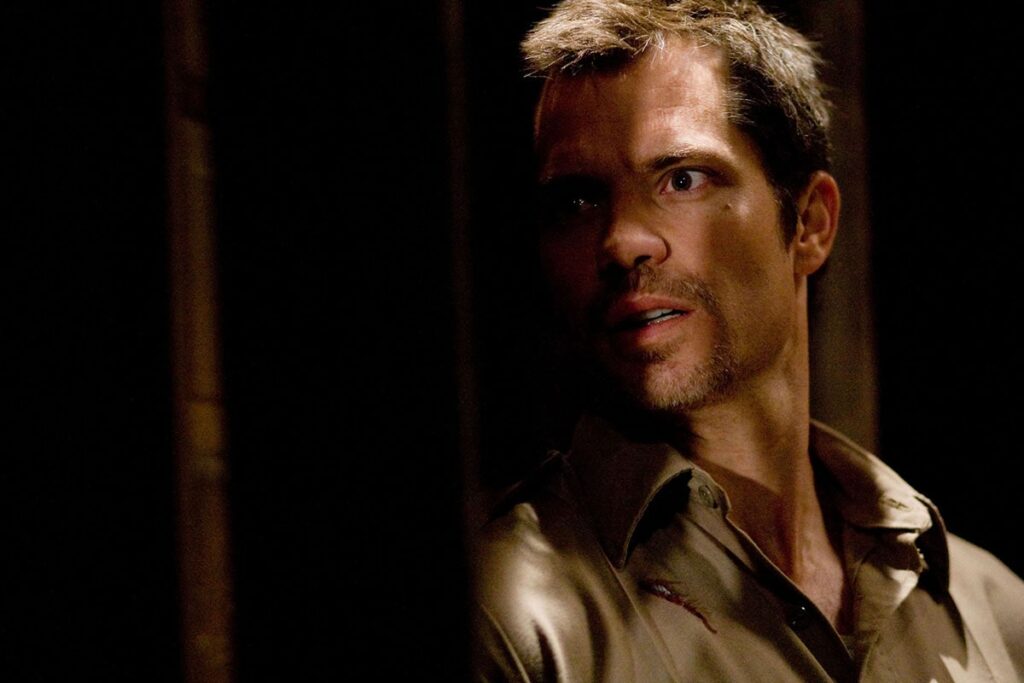 The Crazies (2010)
/ The truck stop fight scene between David (Timothy Olyphant) and the crazy in The Crazies (2010), is similar to Olyphant's fight scene in 2007's Hitman, where they both go at it in a contained space, ending with Olyphant using a metal plate to disable his opponent.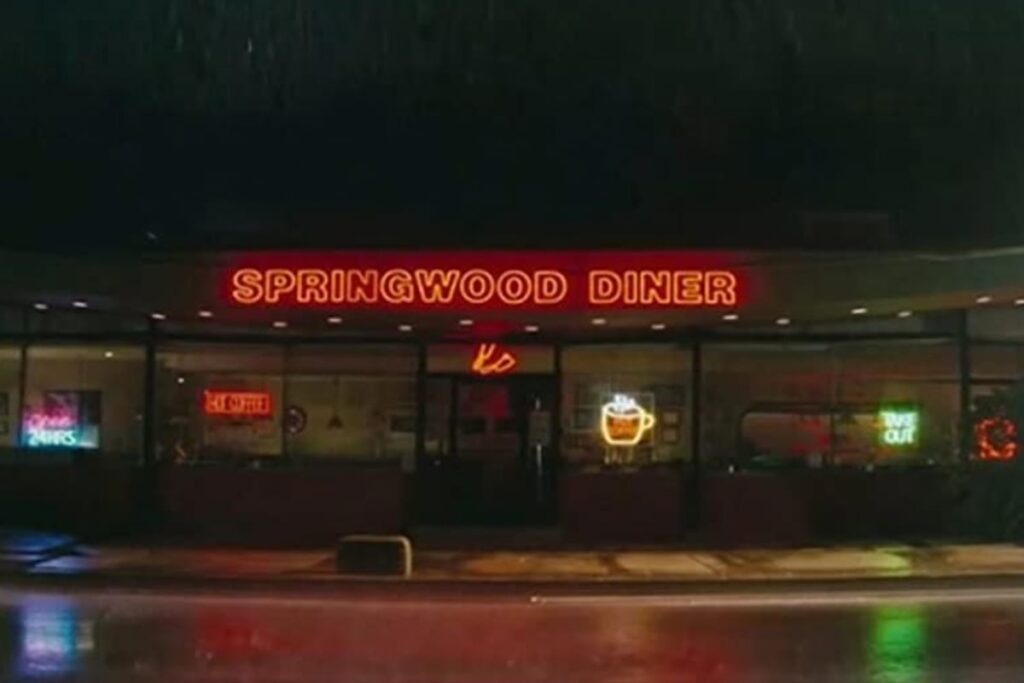 A Nightmare on Elm Street (2010)
/ Original A Nightmare on Elm Street (1984) final girl (until the 3rd film), Nancy Thompson (Heather Langenkamp), was offered a cameo as a waitress at the Springwood Diner in the remake's opening scene but declined.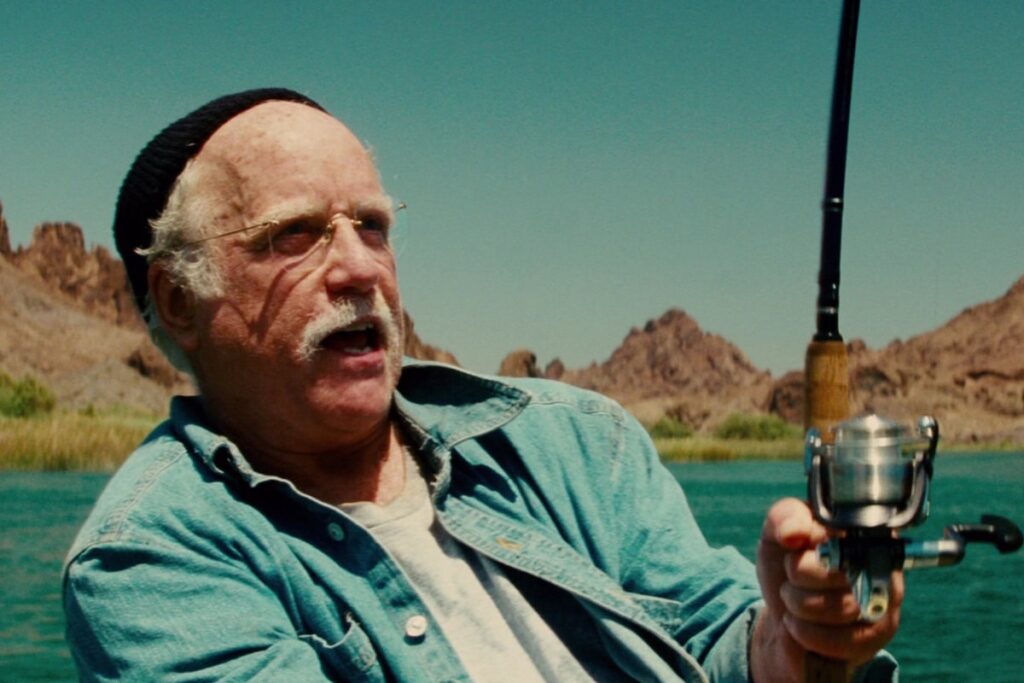 Piranha 3D (2010)
/ Although both actors received prominent billing, Christopher Lloyd (playing Carl Goodman) and Richard Dreyfuss (playing Matt Boyd) each appeared on screen for a few minutes and were on set for only a couple of days. In an interview, Dreyfuss stated: "I don't know anything about Piranha other than the work I did on the film. I worked for two days in the middle of the desert, got my check, and then left."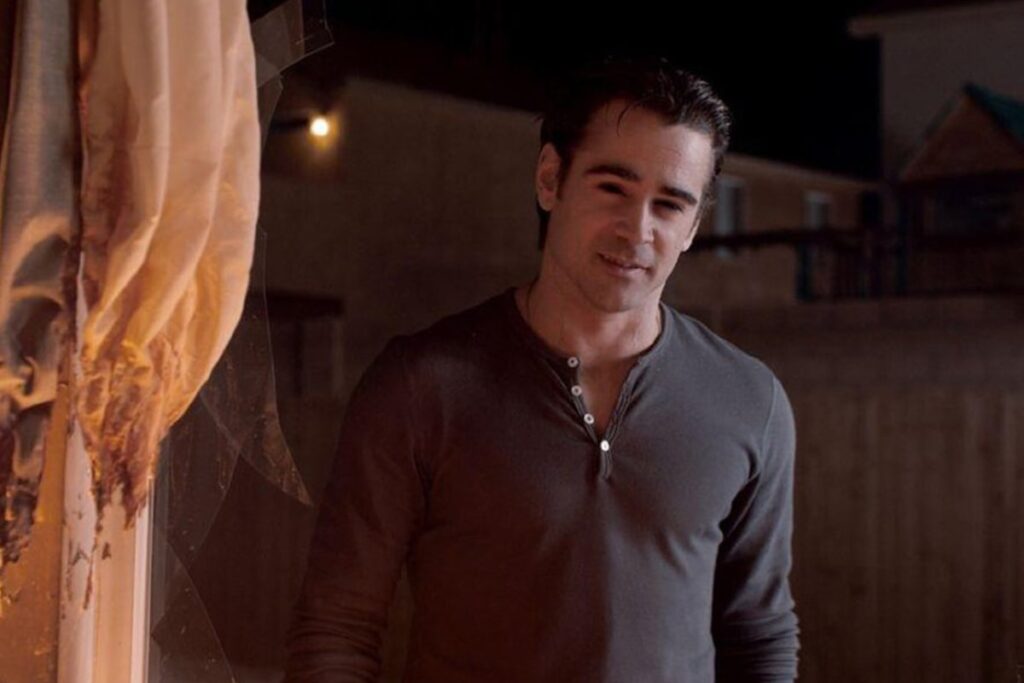 Fright Night (2011)
/ Before he passed in January 2008, Heath Ledger was being considered for the role of Jerry Dandrige in 2011's Fright Night remake. When Colin Farrell was cast, he requested script changes, voicing concerns that his character displayed sexual predator behavior. In the end, changes weren't made to the script.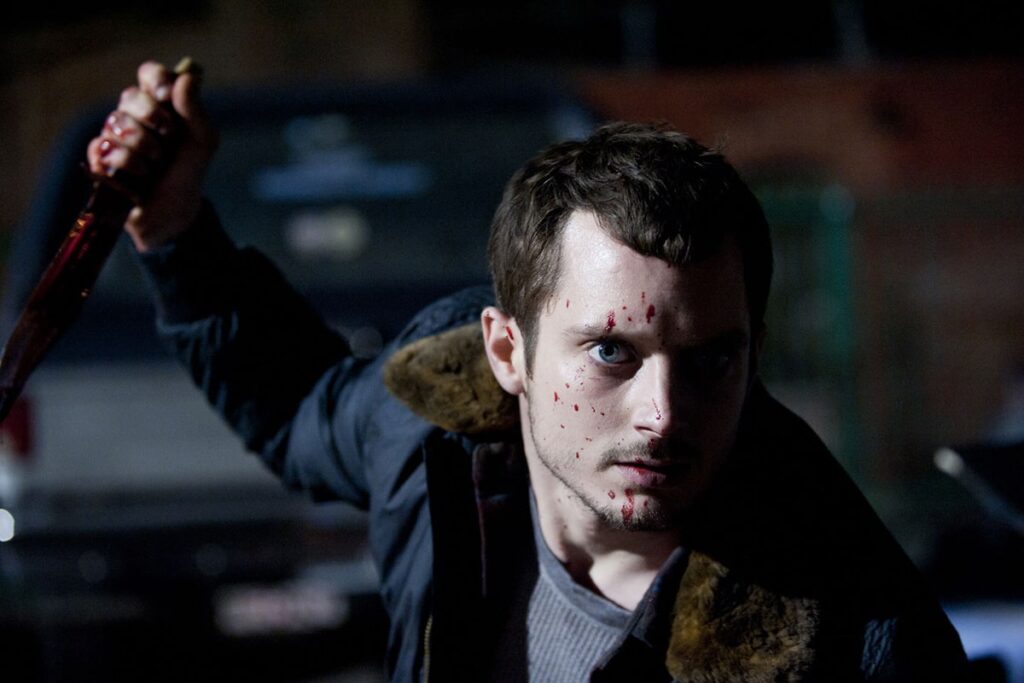 Maniac (2012)
/ Maniac (2012), deemed by some horror fans as one of the most well-made remakes ever, first received backlash over the casting of Elijah Wood as Frank Zito, with arguments that Wood was too attractive to be a serial killer.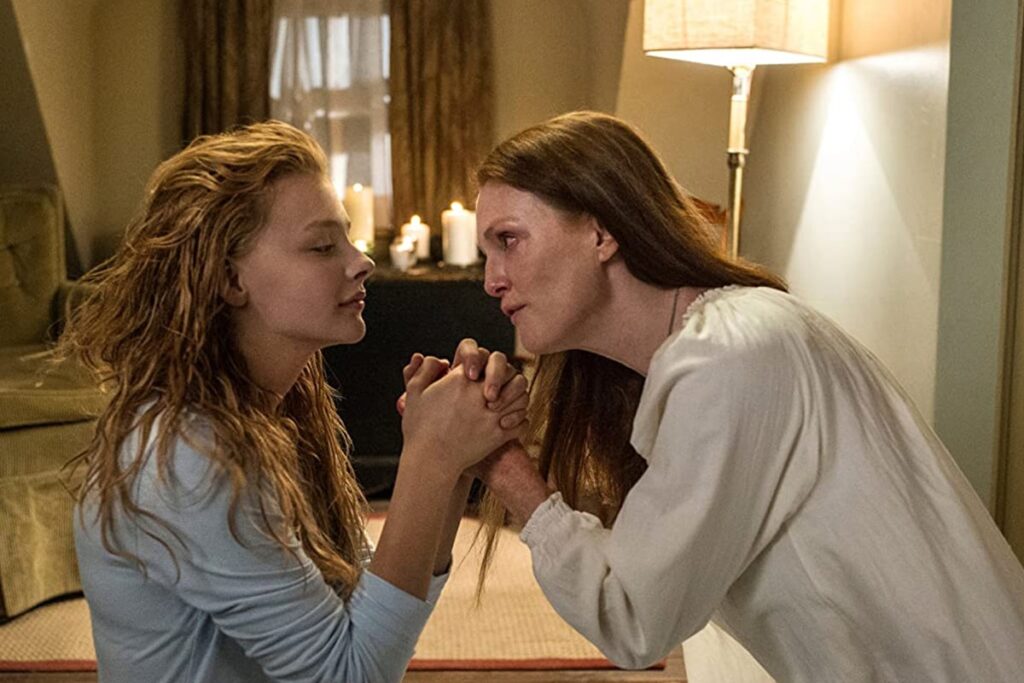 Carrie (2013)
/ Since Chloë Grace Moretz was a minor during the filming of Carrie (2013) she could only work 8 hours per day. Because of this Julianne Moore has to shoot several scenes with director Kimberly Peirce who would act as Moretz body double.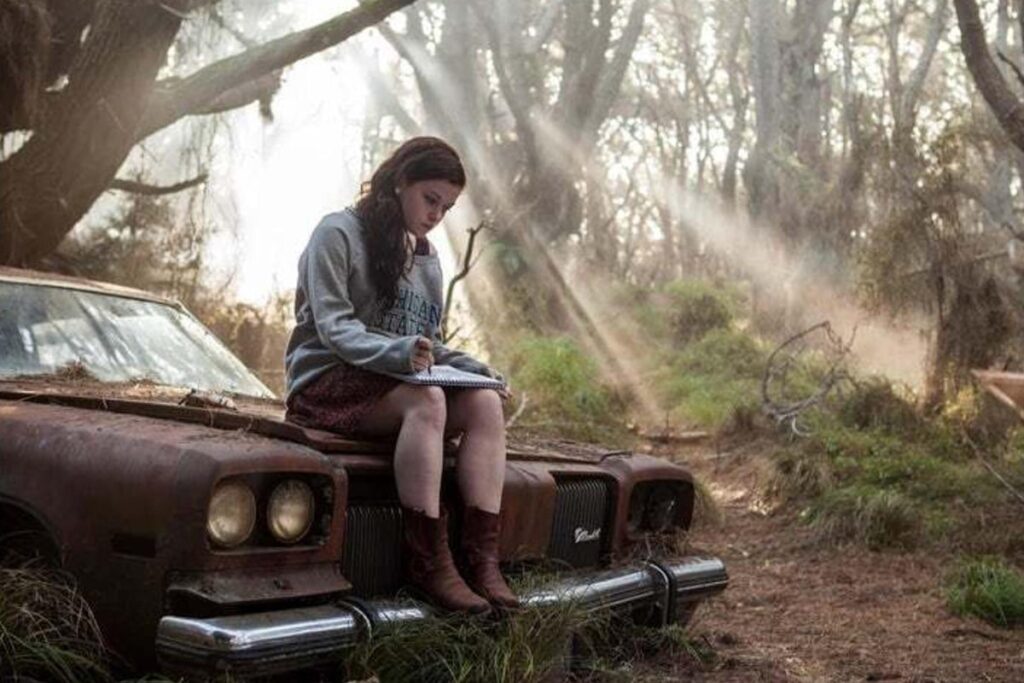 Evil Dead (2013)
/ At the beginning of Evil Dead (2013), Mia (Jane Levy) is seen sitting on the remains of Sam Raimi's 1973 Oldsmobile Delta 88 from the original The Evil Dead (1981).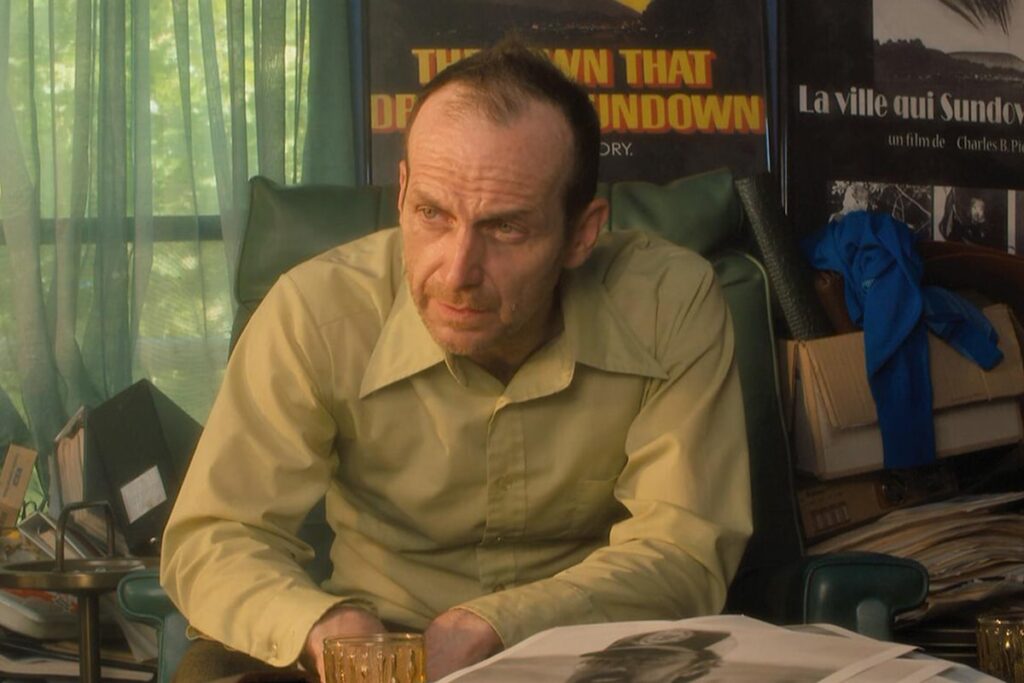 The Town That Dreaded Sundown (2014)
/ Actor Denis O'Hare not only plays the role of Charles B. Prince in this remake but also voices the narration at the beginning.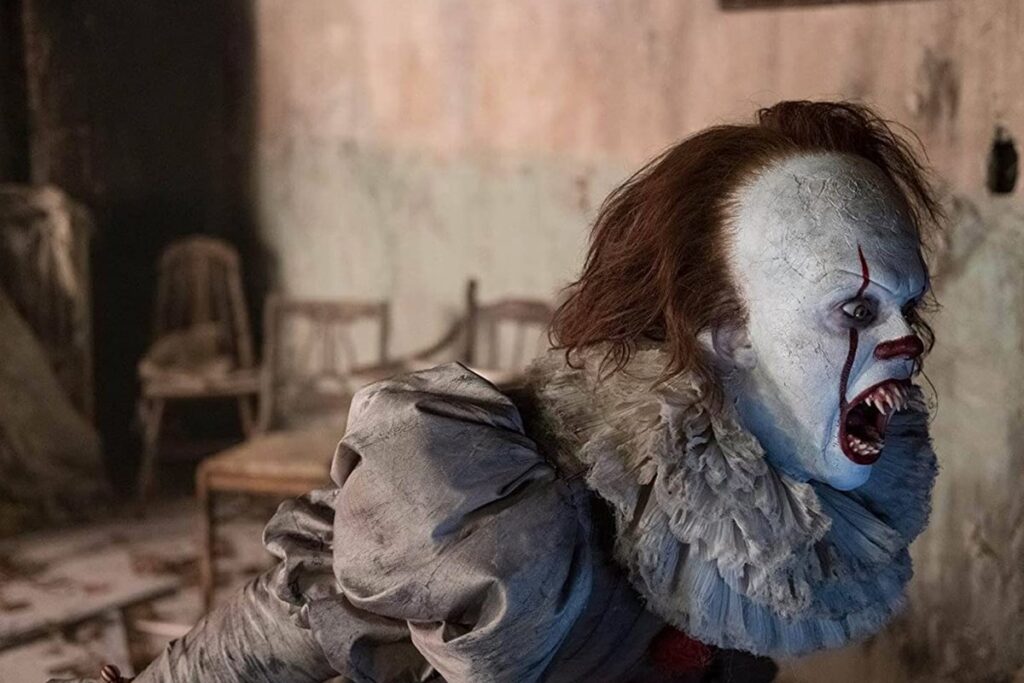 It (2017)
/ Bill Skarsgård, who trained with a contortionist and did extensive research to prepare for his role, admitted that he was so absorbed in his performance as Pennywise that he would constantly have nightmares during and after filming. Skarsgård was born the same year the original It was released in 1990.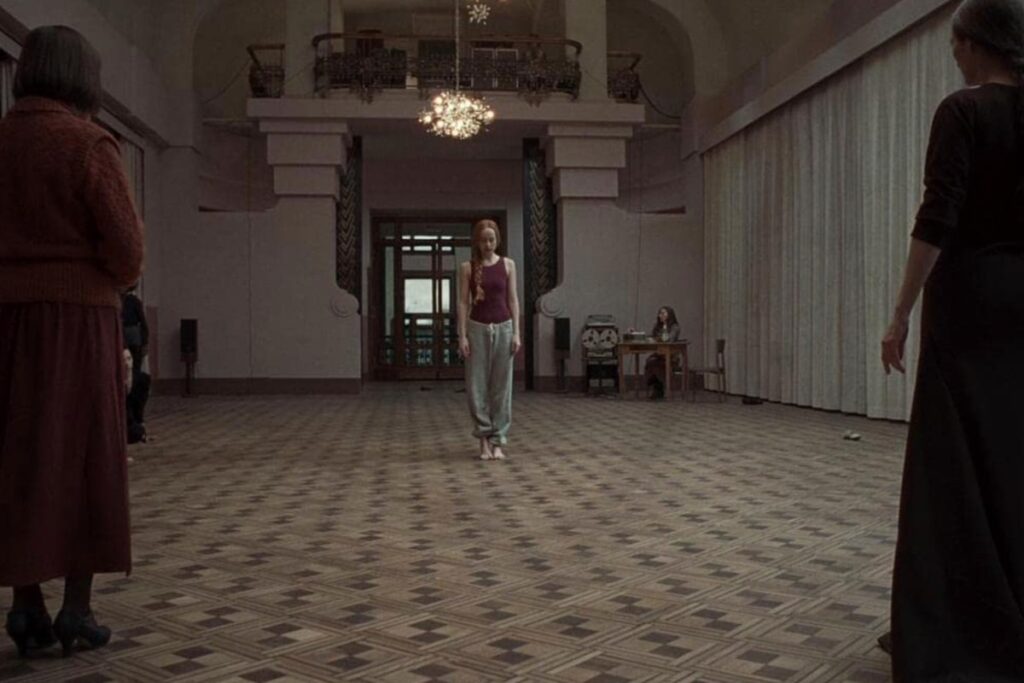 Suspiria (2018)
/ Back in 2008, David Gordon Green was set to direct a remake of Suspiria with Natalie Portman and Isabelle Fuhrman rumored to be part of the cast. The director of the 2018 remake, Luca Guadagnino, was also involved in the 2008 version, which apparently would have been very expensive to bring to life. Green planned to have the film set in an all-girls boarding school instead of a ballet academy and described his version as "a pretty hardcore movie". Instead of using exaggerated colours like in the original film, Guadagnino ultimately went for a dim, wintery tone for his version.
To submit horror facts, email info@rabbitinred.com.
You might also like
---
More from Horror Facts
---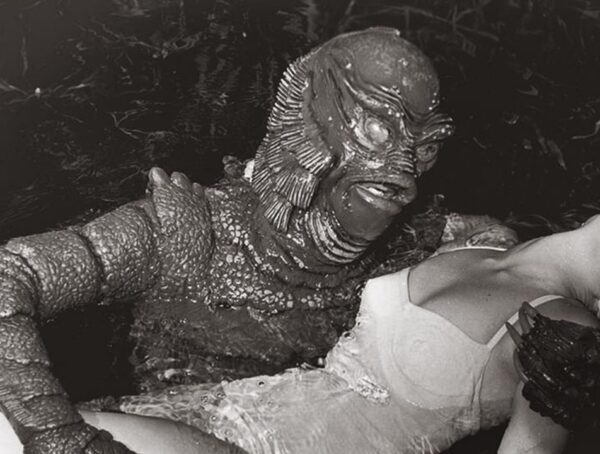 465
For the 27th edition of Horror Facts, we're featuring 10 summer creature features like 3D monster film Creature from the …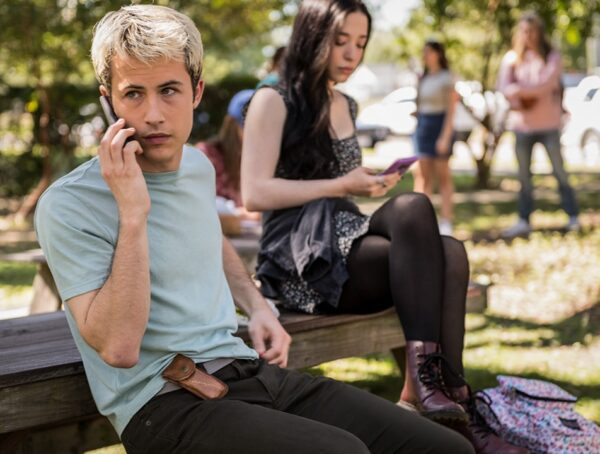 637
For the 26th edition of Horror Facts, we're featuring fifteen 5th entries from popular horror franchises like Scream (2022), Halloween …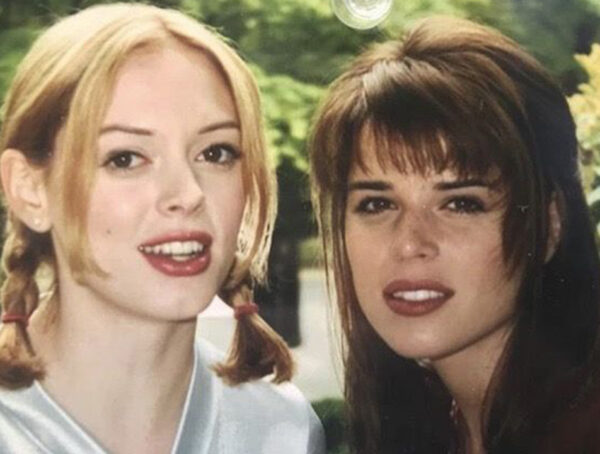 1.1K
To celebrate National Best Friends Day, our latest edition of Horror Facts will focus on our favourite horror besties like …