To celebrate National Best Friends Day, our latest edition of Horror Facts will focus on our favourite horror besties like Andy + Chucky, Jennifer + Needy, Billy + Stu, and more!
Andy Barclay + Chucky / Child's Play (1988)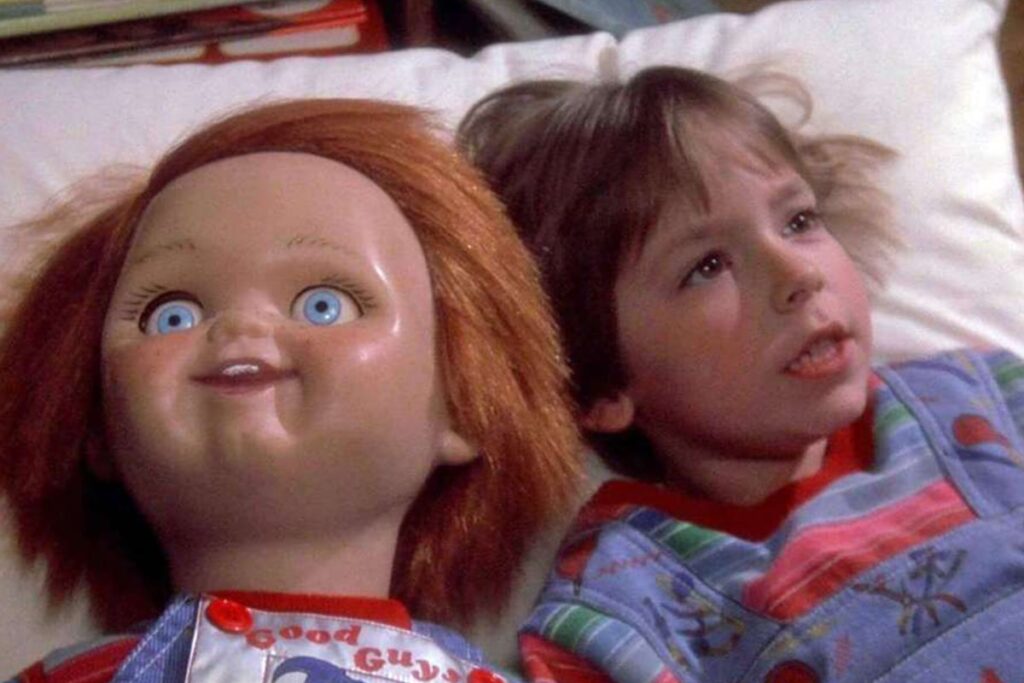 / The original plot for Child's Play involved having a realistic Good Guy doll, with blood and latex skin, that could be covered with official Good Guy bandages if the doll was injured. During a blood brother pact, Andy was to mix his own blood with Chucky's, causing the doll to come alive.
Eli + Oskar / Let the Right One In (2008)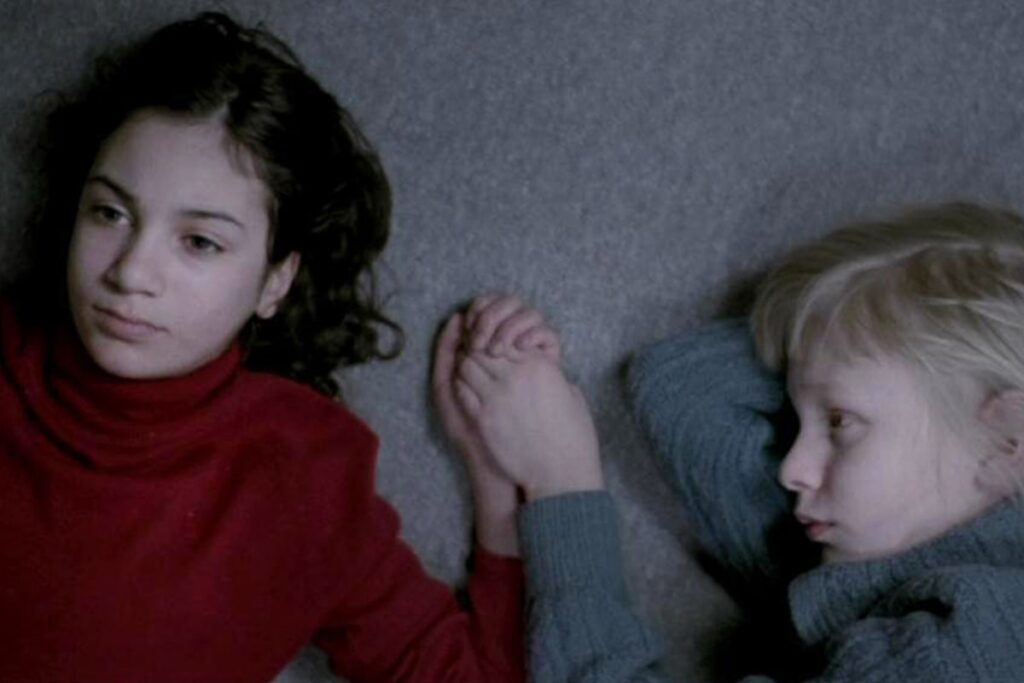 / In the final scene of Let the Right One In, Oskar and Eli use morse code to tap out the letters P.U.S.S. which means "small kiss" in Swedish.
Billy Loomis + Stu Macher / Scream (1996)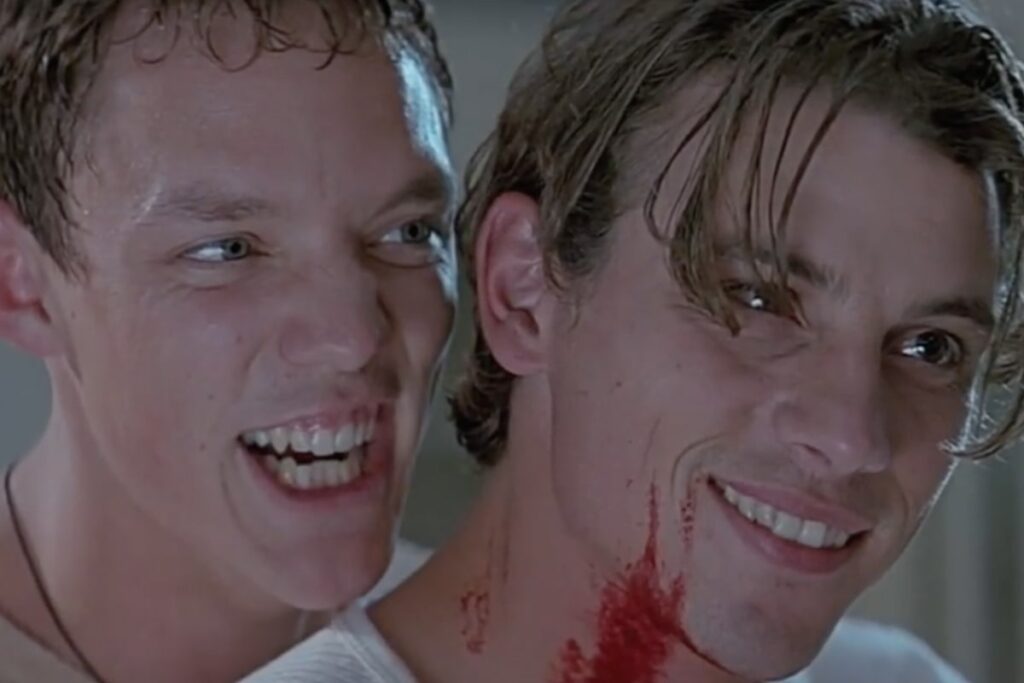 / Filmmakers of Scream were divided on whether Billy and Stu should have a motivation for the murders for resolution purposes or if it was scarier if they didn't have a motive at all. Kevin Williamson decided since there were two killers he would do both; Billy's motive tied in with Maureen Prescott's storyline and Stu jokes that he's simply killing due to "peer pressure". During the climax when this is being explained, Billy unintentionally drops the phone on Stu's head but Wes Craven decided to keep it in the film due to Matthew Lillard's hilarious reaction.
Anita "Needy" Lesnicky + Jennifer Chick / Jennifer's Body (2009)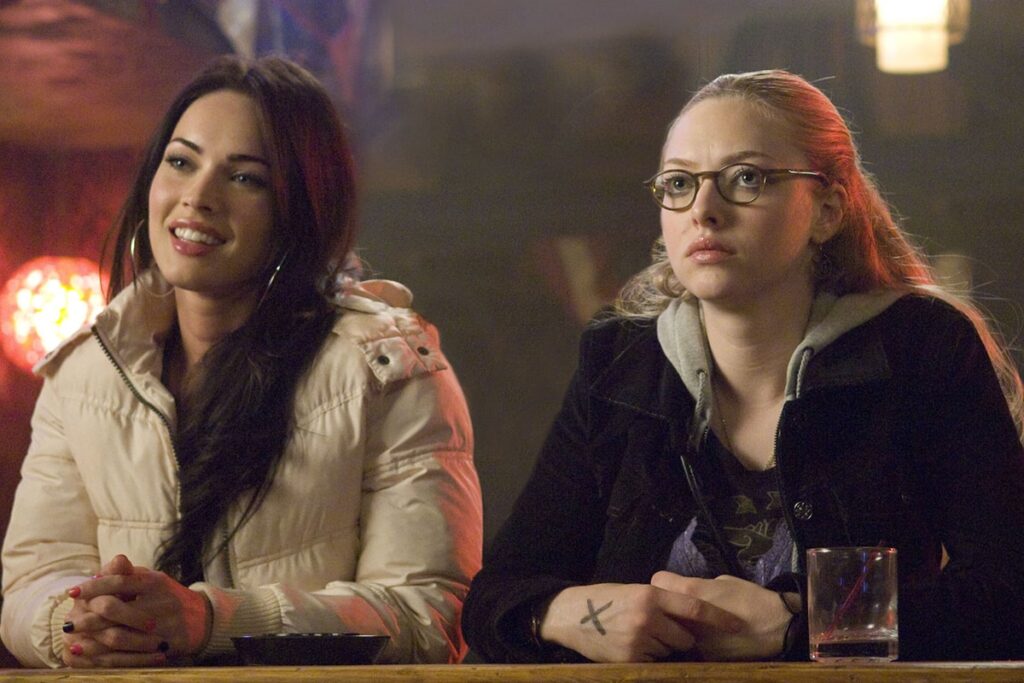 / Both Megan Fox and Amanda Seyfried have said that Jennifer's Body is their favourite film of their acting careers. They've also both claimed to enjoy the kissing scenes together, stating that under different circumstances they could imagine being in a real relationship. The film has gained a strong cult following through the years, even given the initial mixed reviews from critics.
Annie Brackett + Laurie Strode + Lynda Van der Klok / Halloween (1978)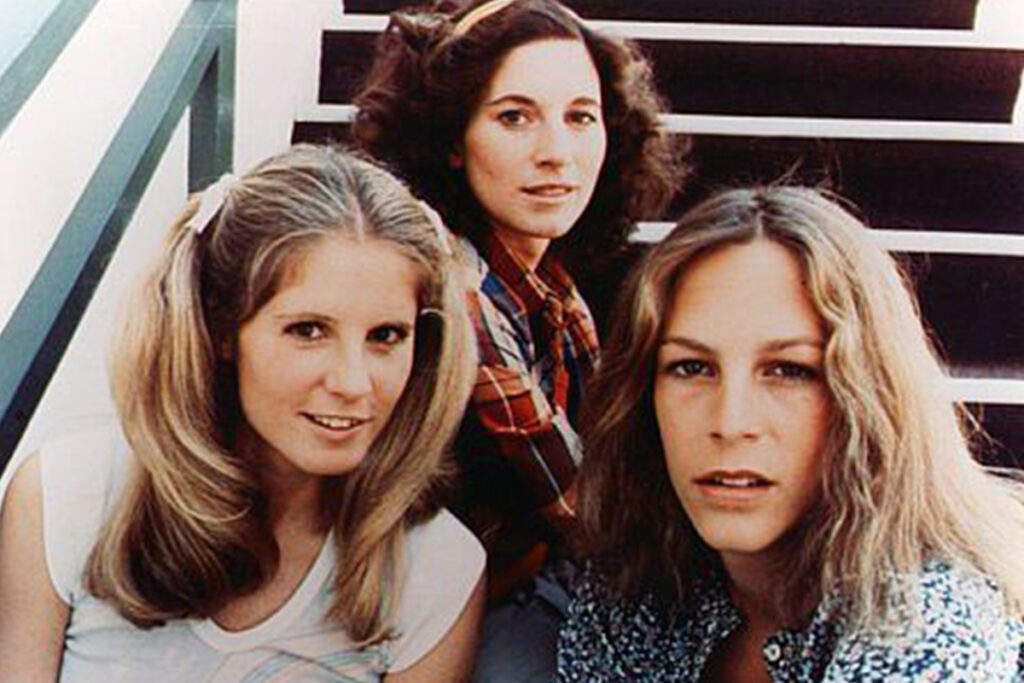 If it was up to Jamie Lee Curtis we may have had a different Laurie Strode in John Carpenter's Halloween. It took Curtis by surprise when she learned she landed the role of the repressed virgin of the group, stating that she relates much more with the smart-aleck. The late, great Debra Hill is responsible for the dialogue of the female trio.
Sidney Prescott + Tatum Riley / Scream (1996)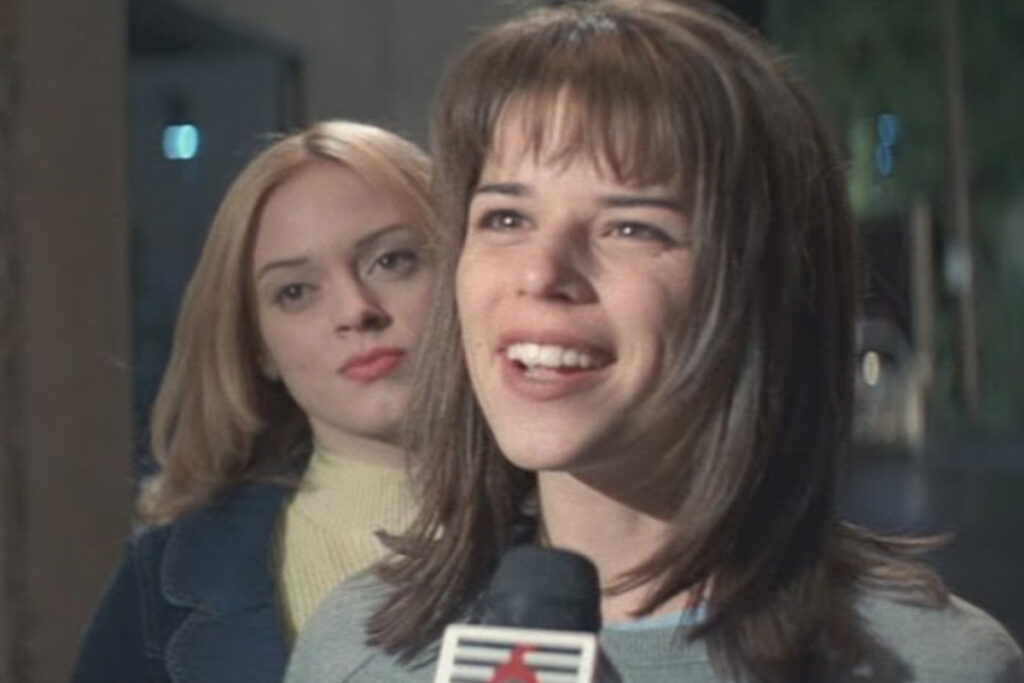 / Rose McGowan wanted to have a contrasting look from Neve Campbell in Scream, so she dyed her naturally brown hair a strawberry blonde to play the part of Tatum Riley.
The Losers Club / It (2017)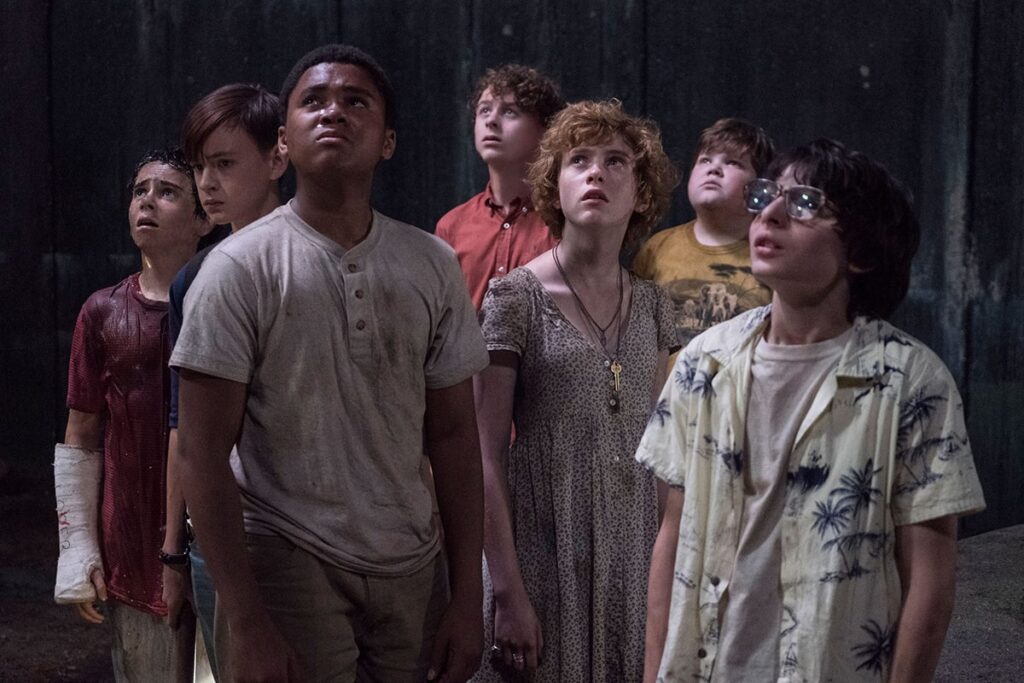 / New Kids on the Block is referenced several times amongst the Losers Club in It. The band's journey matches the friendship of the Losers Club in that in real life, the group formed in the '80s and eventually broke up, only to reunite years later as adults.
Helen Shivers + Julie James / I Know What You Did Last Summer (1997)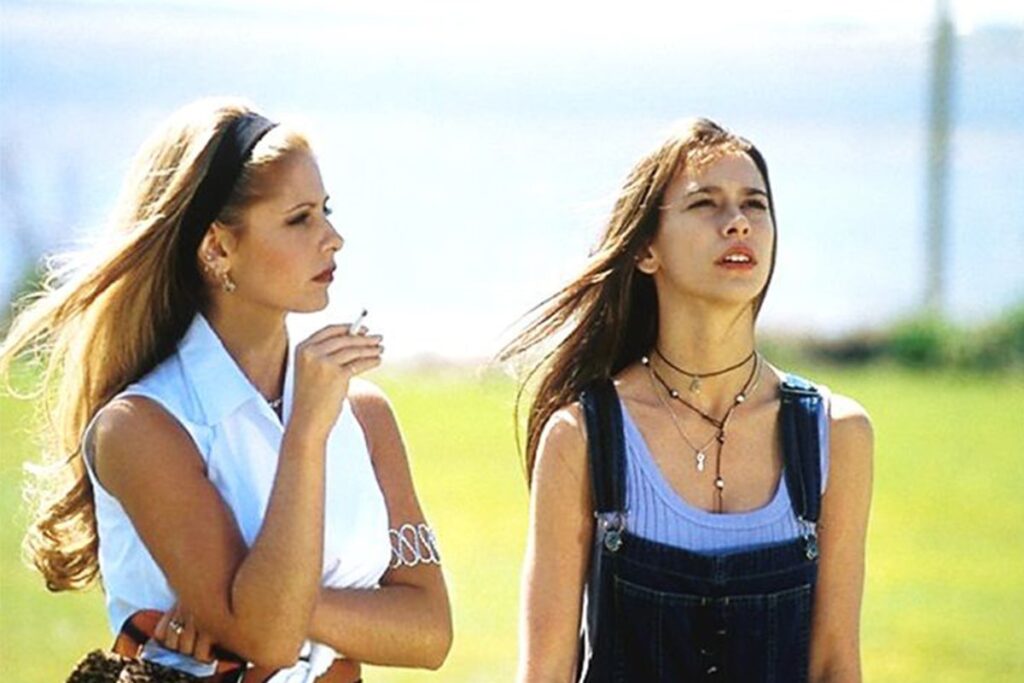 / Following the fame of I Know What You Did Last Summer, Jennifer Love Hewitt and Sarah Michelle Gellar both would go on to star in the television horror genre, in Ghost Whisperer and Buffy The Vampire Slayer. And just like JLH's character's name in the movie, Julie James, both actresses also have sons with James as their middle name, Hewitt: Atticus James; Gellar: Rocky James.
Ed + Shaun / Shaun of the Dead (2004)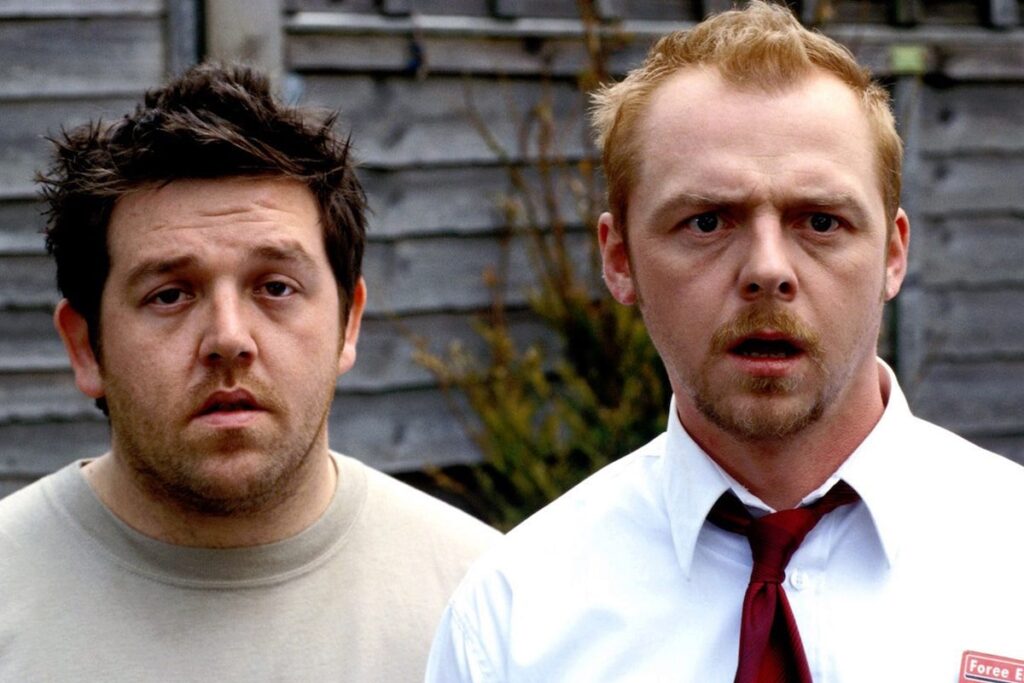 / Shaun and Ed's friendship in Shaun of the Dead is based on Simon Pegg's and Nick Frost's bond as roommates. During the pub scene, they jokingly act as boyfriends, similar to conversations the two have in Edgar Wright's other film Spaced (1999).
Charlie Deveraux + John Tate / Halloween H20: Twenty Years Later (1998)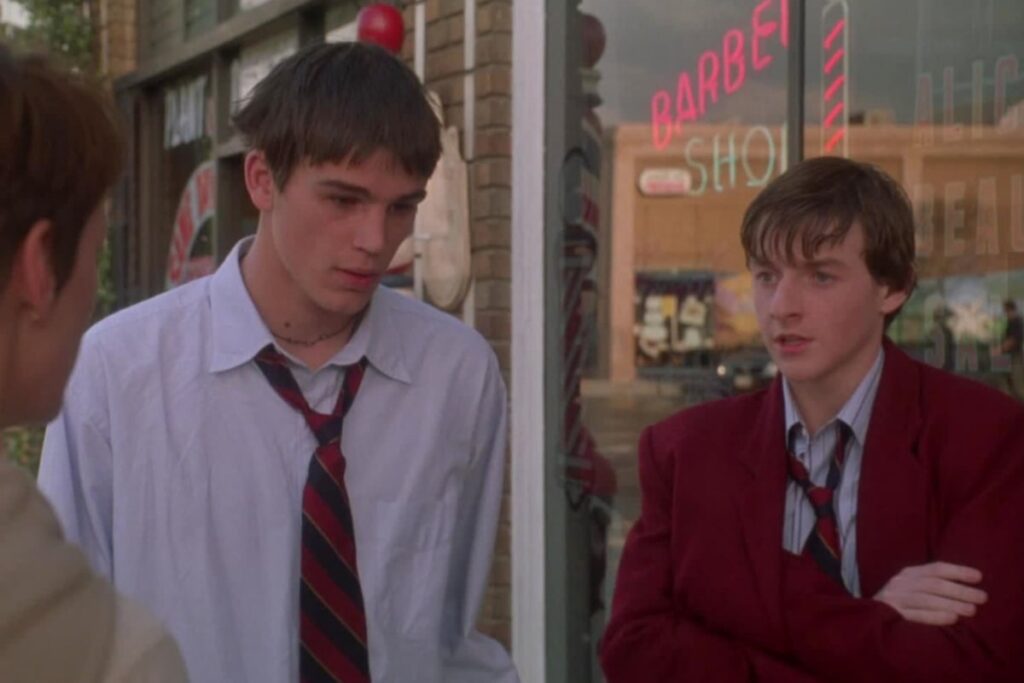 / Adam Hann-Byrd was sick during his audition for Halloween H20 but he still landed a role, coming off as creepy and detached. Director Steve Miner let Adam know that they reworked the script and now wanted to offer him the part of the horny best friend, to which Adam replied "I've always wanted to play a horny best friend".
To submit horror facts, email info@rabbitinred.com.
You might also like
---
More from Horror Facts
---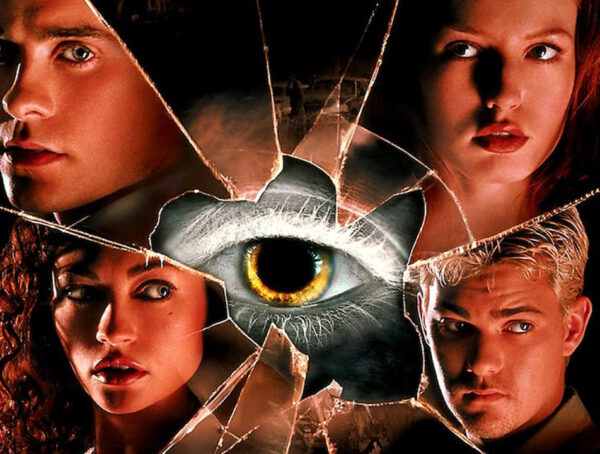 293
The teen slasher Urban Legend follows a group of students at Pendleton University who are trying to outsmart a hooded …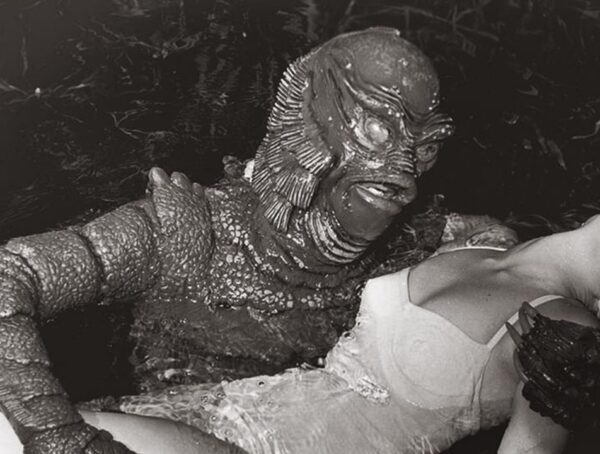 485
For the 27th edition of Horror Facts, we're featuring 10 summer creature features like 3D monster film Creature from the …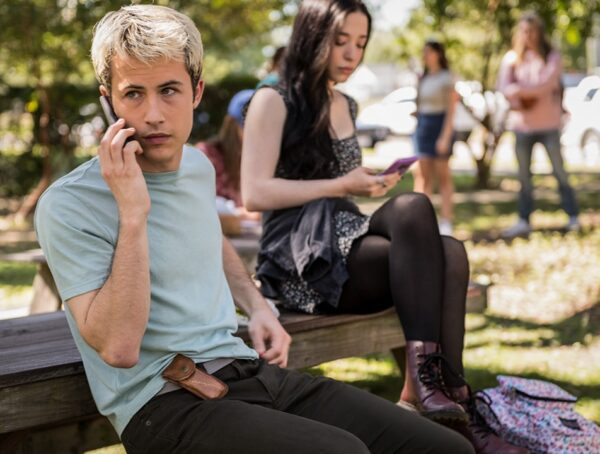 652
For the 26th edition of Horror Facts, we're featuring fifteen 5th entries from popular horror franchises like Scream (2022), Halloween …