An occult exploitation horror satire written and directed by Garrett R.C Knowles.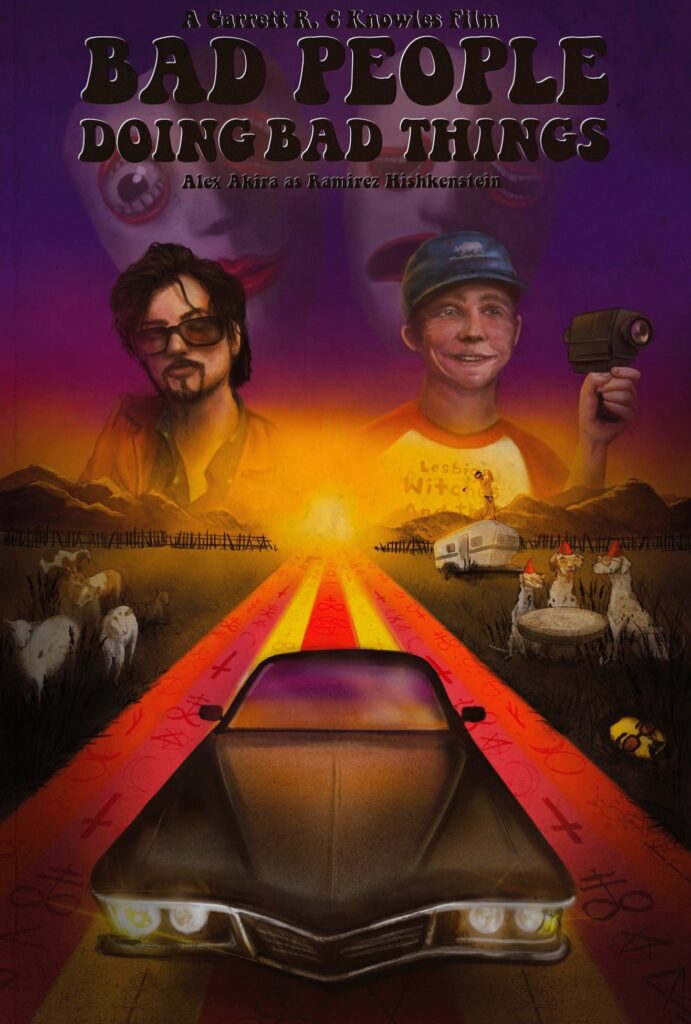 Ramirez Hishkenstien, a disturbed and eccentric film director of exploitation cinema, hits the back roads of America with his DP, Flanksteak. Together they experience a barrage of psychedelic, satanic, and surreal nightmares.
Watch the trailer here!
A Q&A with writer and director Garrett R.C Knowles
Congratulations on the success of Bad People Doing Bad Things! A totally wild '70s grindhouse horror experience! What inspired you to make a grindhouse exploitation film?
I wanted to make cinema that felt like it wasn't on a leash. I don't want to feel controlled or held down when making a film, especially a horror film, and an even bigger ESPECIALLY when making a black comedy. However, if I wanted to make an exploitation film, I wanted to tackle the very concept of exploitation in itself. The funny idea of directors thinking they have massive balls when showing off something risky or taboo.
Where did you draw references from?
Bad People Doing Bad Things is definitely satirical in that it doesn't take itself seriously in the slightest, however, it draws influence from films that could be taken more seriously from the 1970s such as The Town that Dreaded Sundown (1976) and Witchcraft '70 (1970). If you are a '70s horror fan there are plenty of Easter eggs to pique your interest and to keep an eye out for. These films were particularly important for me to draw influence from since the film dabbles in the Satanic panic of the 1970s where pop culture and media were obsessed with serial killers in anything to do with occult practices.
The film dabbles in the Satanic panic of the 1970s where pop culture and media were obsessed with serial killers in anything to do with occult practices.

—Garrett R.C Knowles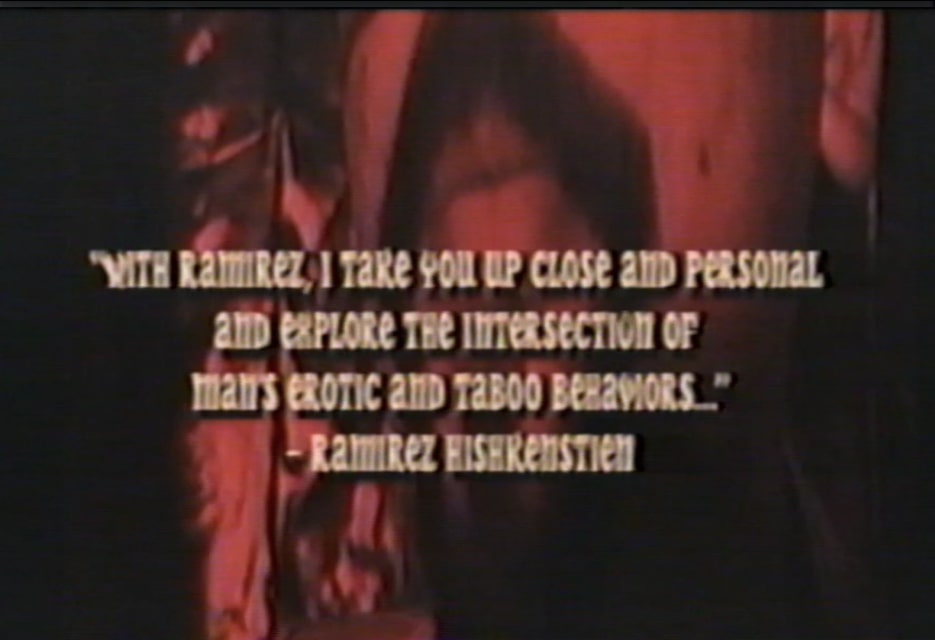 The film is full of over the top standout scenes. Which was your favourite to shoot?
Out of all the scenes we shot, I couldn't really say any of them were a stand-out favorite, however, one of our smoothest shoots was when we shot the trailer for "Lesbian Witches and the Satanic Rights". For anyone not knowing what that is, you will have to wait and see.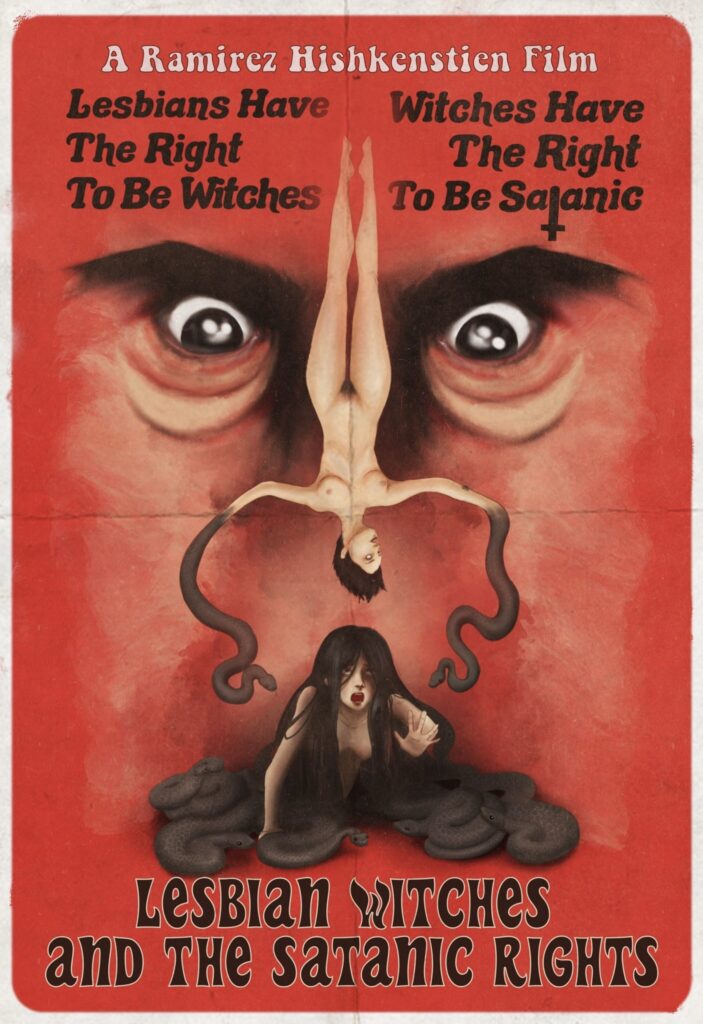 Can you share a couple of fun BTS stories?
Oh man…we shot this over the course of 2 1/2 years, so there are a lot of stories I could talk your head off with. Honestly, some of the best reactions came from those new on-set not realizing the tone of the film and then slowly adapting to it. A character like Ramirez Hishkenstien is certainly one of a kind. When we were shooting some of the prison sequences, the head administrator for the Satanic church in Oregon happened to be in the same building we were in and checked out what we were doing. So that happened.
Who's responsible for the costumes and set design? Tell us about that process.
Most of the costumes and set designs came from a collaborative effort from the crew. When we built ritual alters or office spaces, it all came from thrift shopping and hours to even days of preparation to make sure everything was ready for the shoot. With costumes, we really went all out and I wanted to make sure that we had 100% authentic '70s clothing, or the film just wouldn't work. So we had to search the ends of the earth to find the right material and clothes to suit the characters.
What are you hoping viewers take away from the Bad People Doing Bad Things?
Well, I hope what people take away from the film is to have a good time and to embrace the absurdity. The concept of absurdism is what really drove a lot of the themes throughout the film. While it's presented in a crap tastic grindhouse package, its themes more or less have to do with existentialism and religious paranoia used as a means of fear-mongering.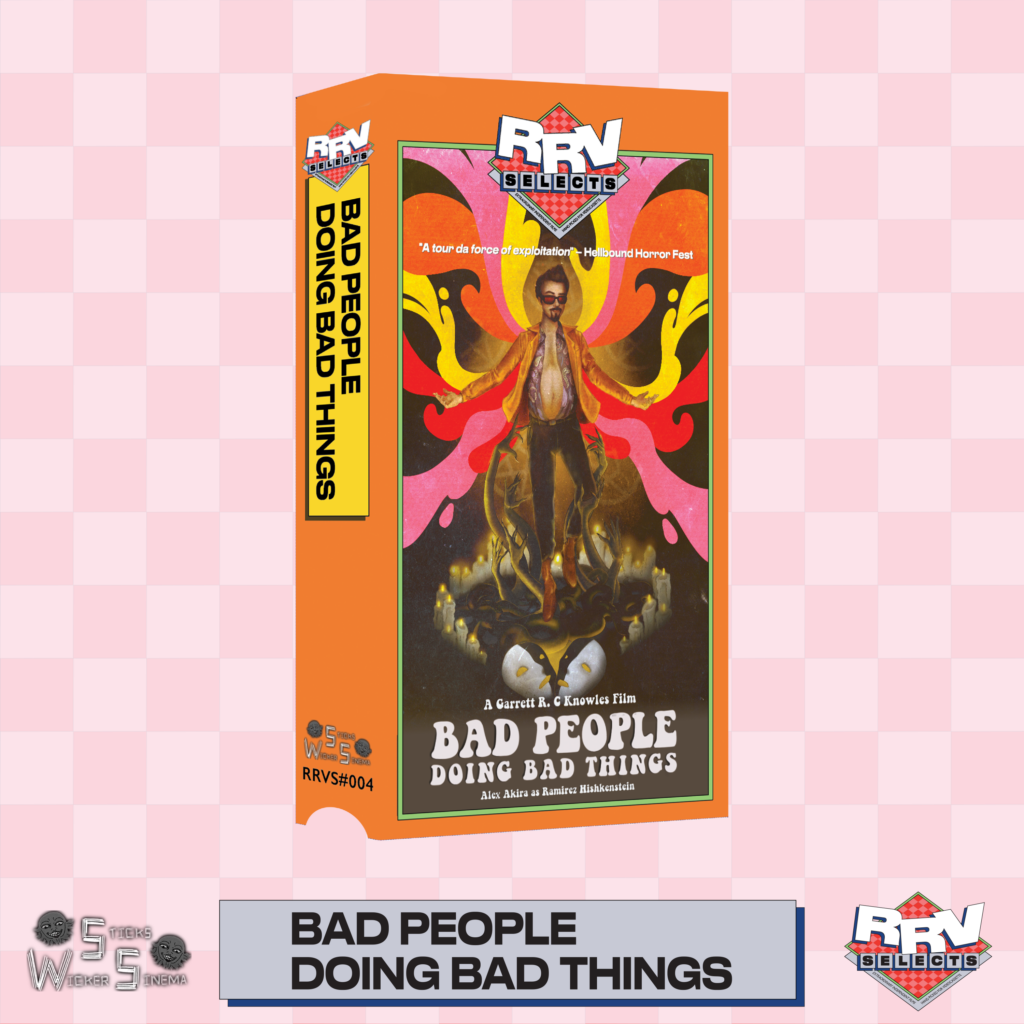 Purchase Bad People Doing Bad Things on VHS via limited run through @retroreleasevideo.
Follow Garrett R.C Knowles and Bad People Doing Bad Things on Instagram.
Sponsored feature: Wicker Sticks Sinema
You might also like
---
More from Indie Horror
---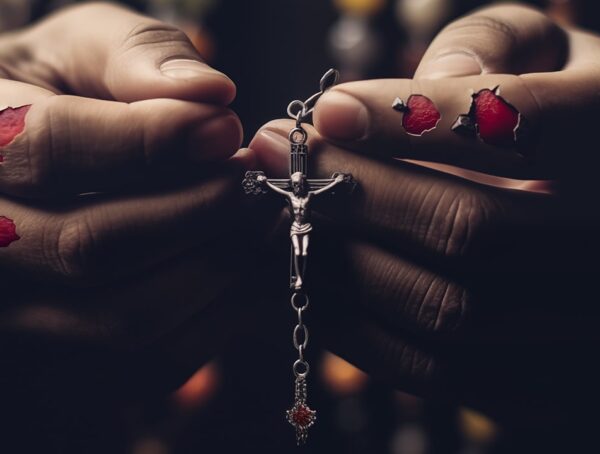 330
Sponsored Feature: Resurgam Productions Clandestine is an upcoming short exorcism film written and directed by Alexander Balzano. Watch the pitch video here Clandestine …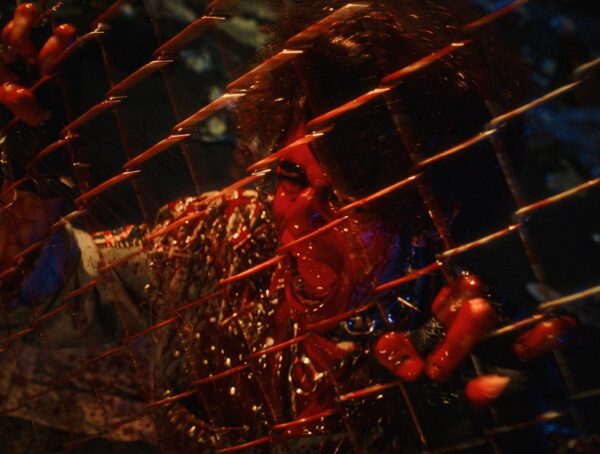 270
Sponsored Feature: M Films, LLC Rat Problem is an upcoming '80s-inspired horror comedy creature feature, written and directed by Ashton T. Livingston, that …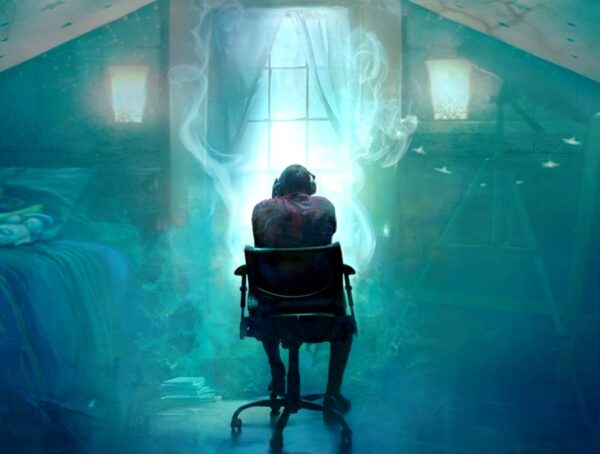 193
Sponsored Feature: Jett / León Ltd. & TMP Entertainment Film Kin Dread is a psychological thriller written and directed by Adrian León & …