Ruffled blouses, frayed jeans, bell-bottoms too tight to get your keys out of—the '70s truly was an experimental time for fashion.
For the latest edition of Slash'n Fashion, we're revisiting quintessential style choices from what some call the most fashionable decade of all time.
Let the slicing n' dicing begin!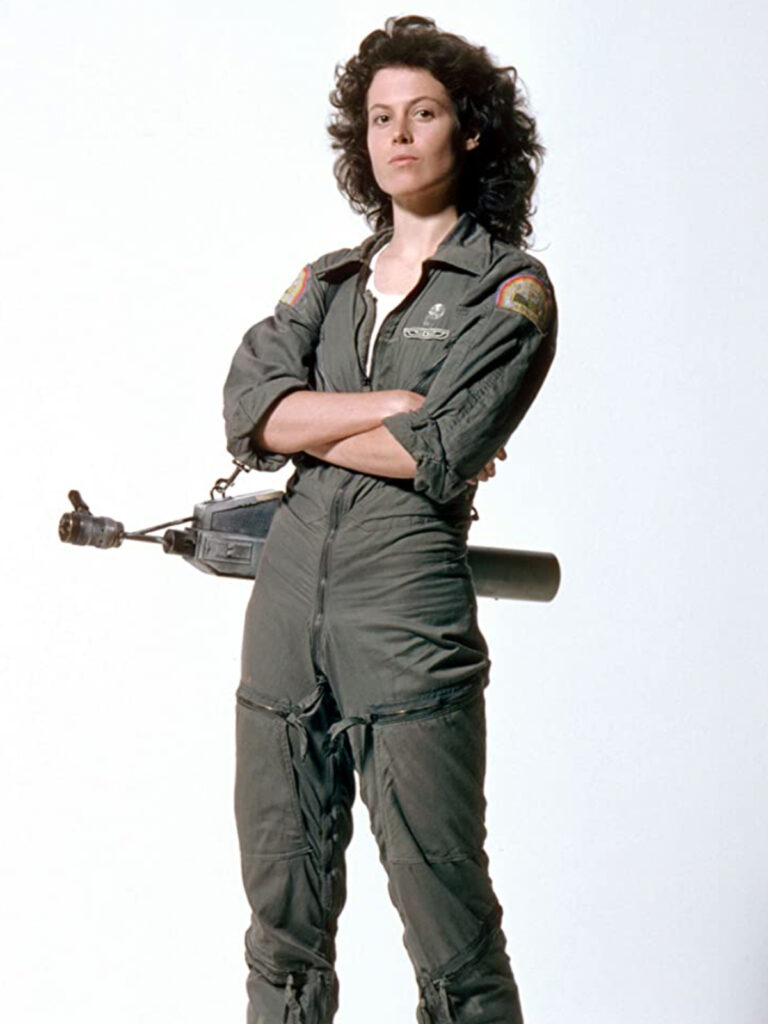 Sigourney Weaver as Ellen Ripley in Alien (1979)
Rabbit: The perfect quarantine coveralls! A face mask would complete the look.
Scarlett O'Scara: R.I.P. Alien Khaki Onesie from The Gap (flamethrower sold separately).
Phantom of the Mall: You may look cool in a jumpsuit but you'll never be as cool as Sigourney Weaver in a jumpsuit.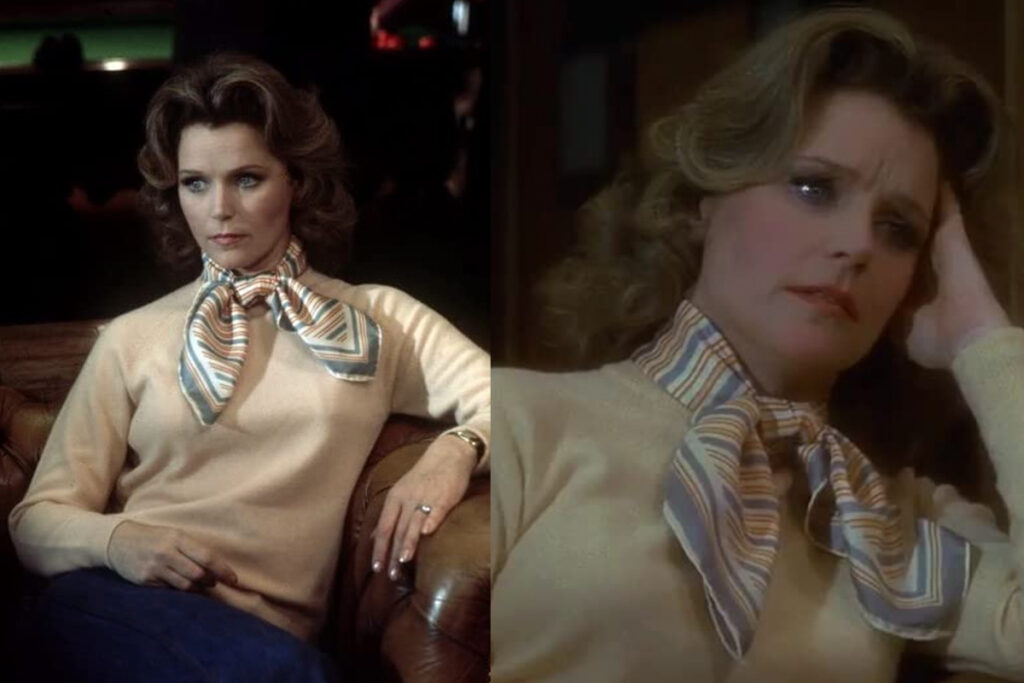 Lee Remick as Katherine Thorn in The Omen (1976)
Rabbit: I'm off the rails for this look. Or maybe over them!?
Scarlett O'Scara: And yet she doesn't understand why they call her "Mellow Yellow".
Phantom of the Mall: Ascots are the Devil's clothing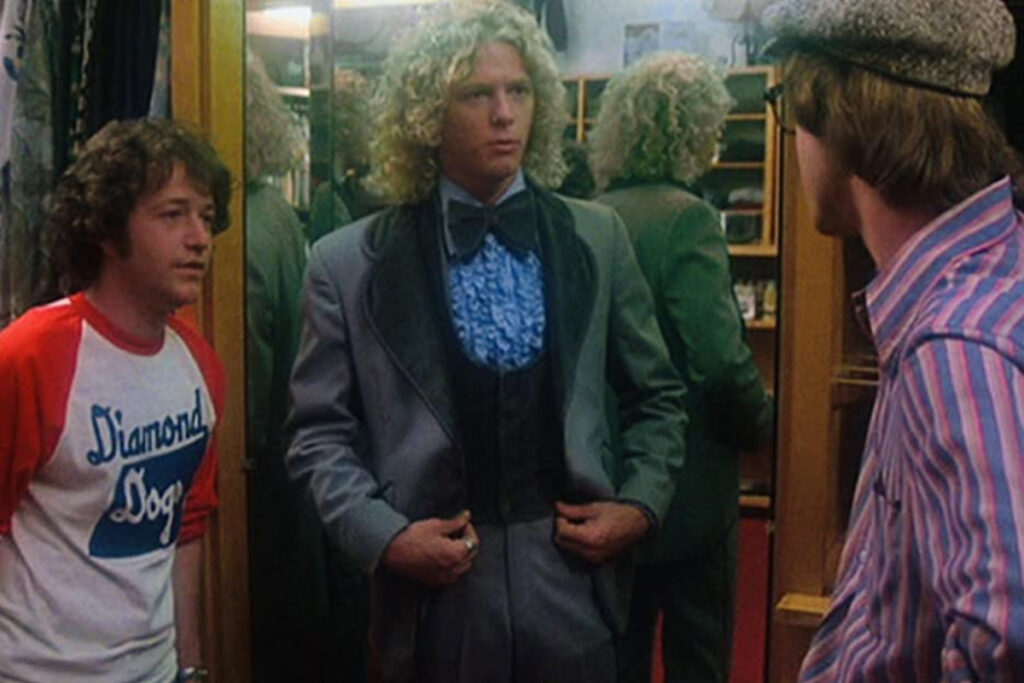 William Katt as Tommy Ross in Carrie (1976)
Rabbit: If I were Carrie, I'd torch that outfit too!
Scarlett O'Scara: Wondering if anyone will notice that your shirt for prom is actually your chest hair dyed blue.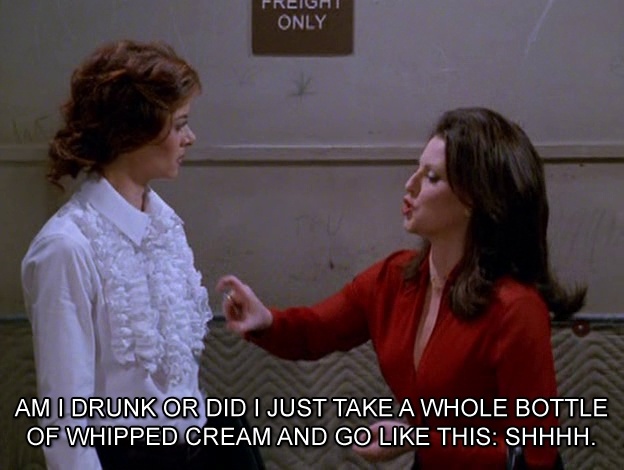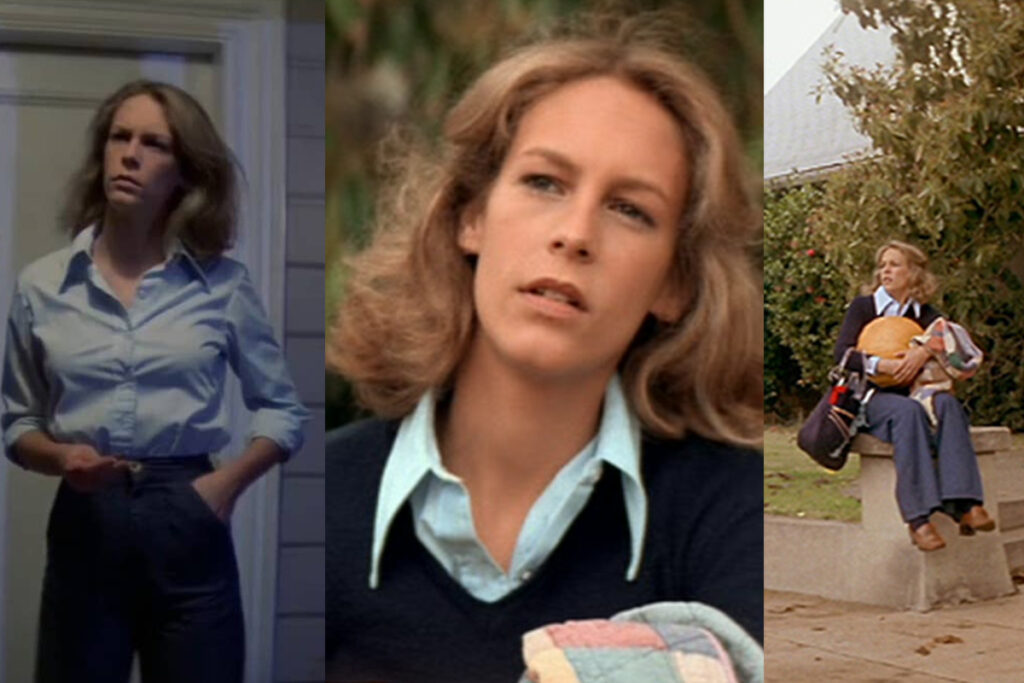 Jamie Lee Curtis as Laurie Strode in Halloween (1978)
Rabbit: Laurie's outfit cost $200 at JCPenney. She should have spent the extra $$$ on a keychain bracelet!
Scarlett O'Scara: Perhaps Laurie's fondness for collared shirts might help to explain Michael's need to kill her.
Phantom of the Mall: I love Jamie Lee Curtis but man, was this outfit dowdy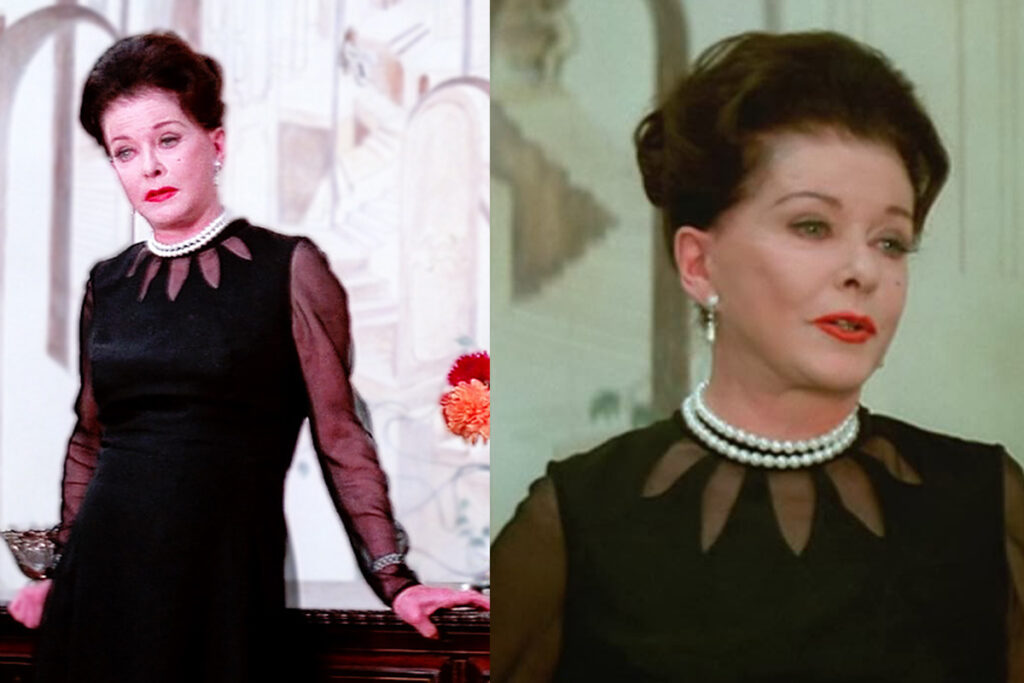 Joan Bennett as Madame Blanc in Suspiria (1977)
Rabbit: Joan Crawford wants her frock back.
Scarlett O'Scara: Being served Catholic priest realness!
Phantom of the Mall: All these other entries can go home because we obviously have an icon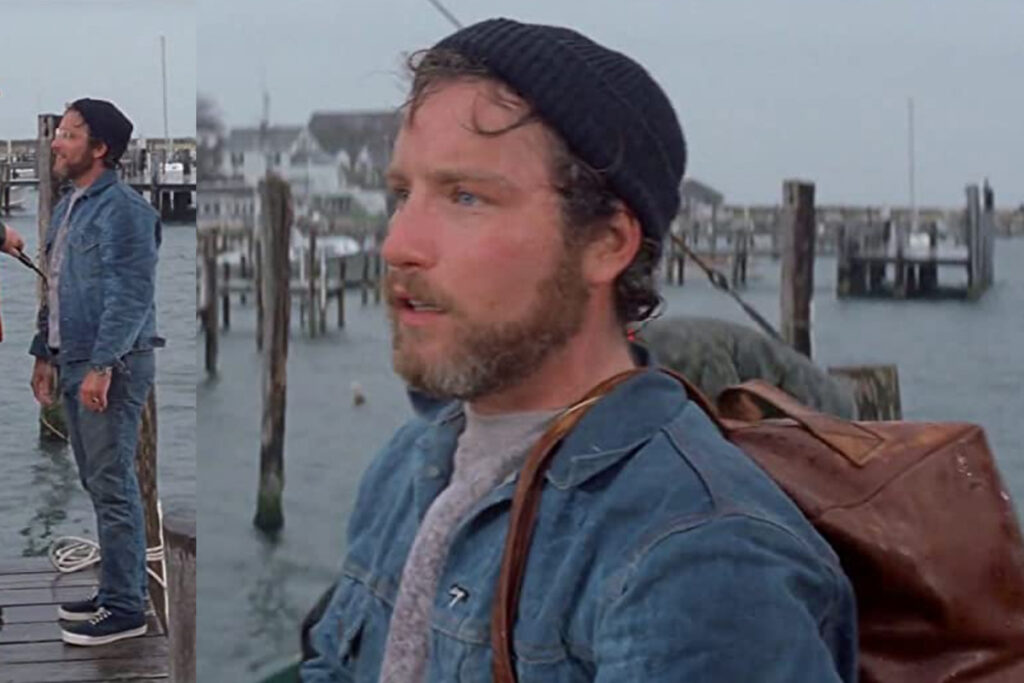 Richard Dreyfuss as Matt Hooper in Jaws (1975)
Rabbit: A Canadian tuxedo fit to fight Jaws
Scarlett O'Scara: Hipster at sea.
Phantom of the Mall: Every hipster wishes they looked as good as Hooper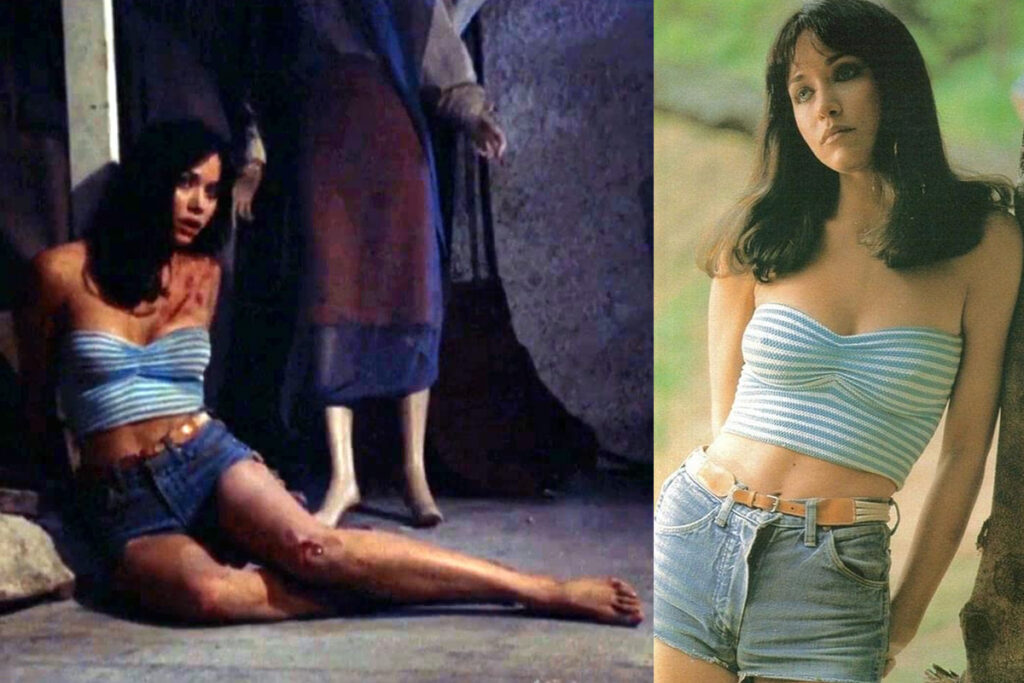 Tanya Roberts as Becky in Tourist Trap (1979)
Rabbit: Not your basic Becky!
Scarlett O'Scara: Thirst Trap!
Phantom of the Mall: No one can wear a tube top and daisy dukes like Tanya Roberts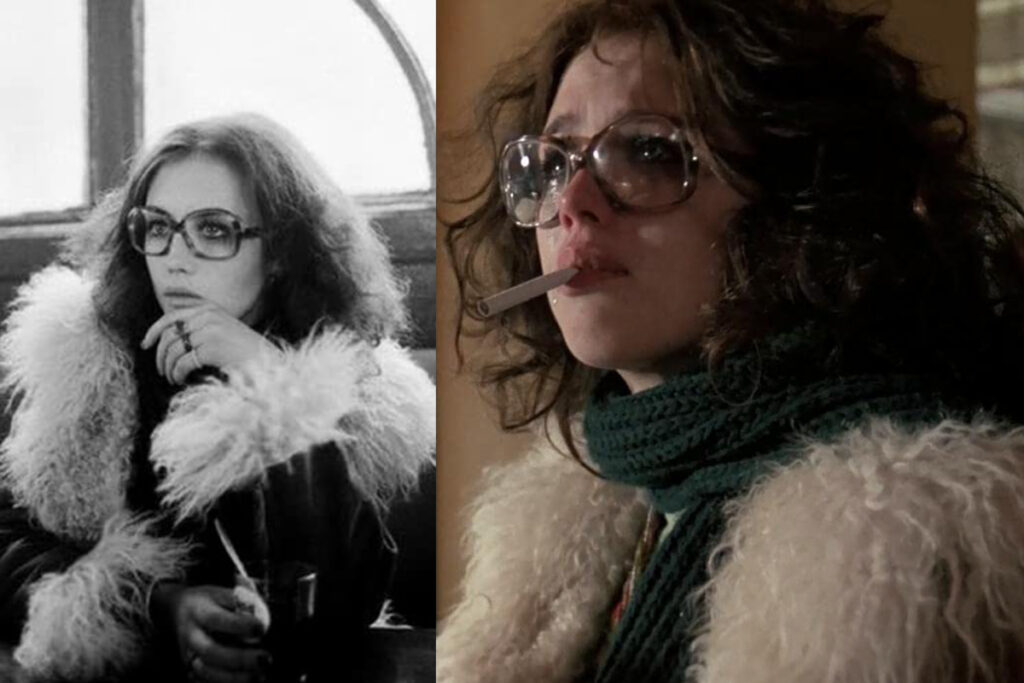 Isabelle Adjani as Stella in The Tenant (1976)
Rabbit: You'll need a large glass of Beaujolais to truly appreciate this outfit
Scarlett O'Scara: French poodle fashion faux-pas.
Phantom of the Mall: I didn't know Natasha Lyonne was in The Tenant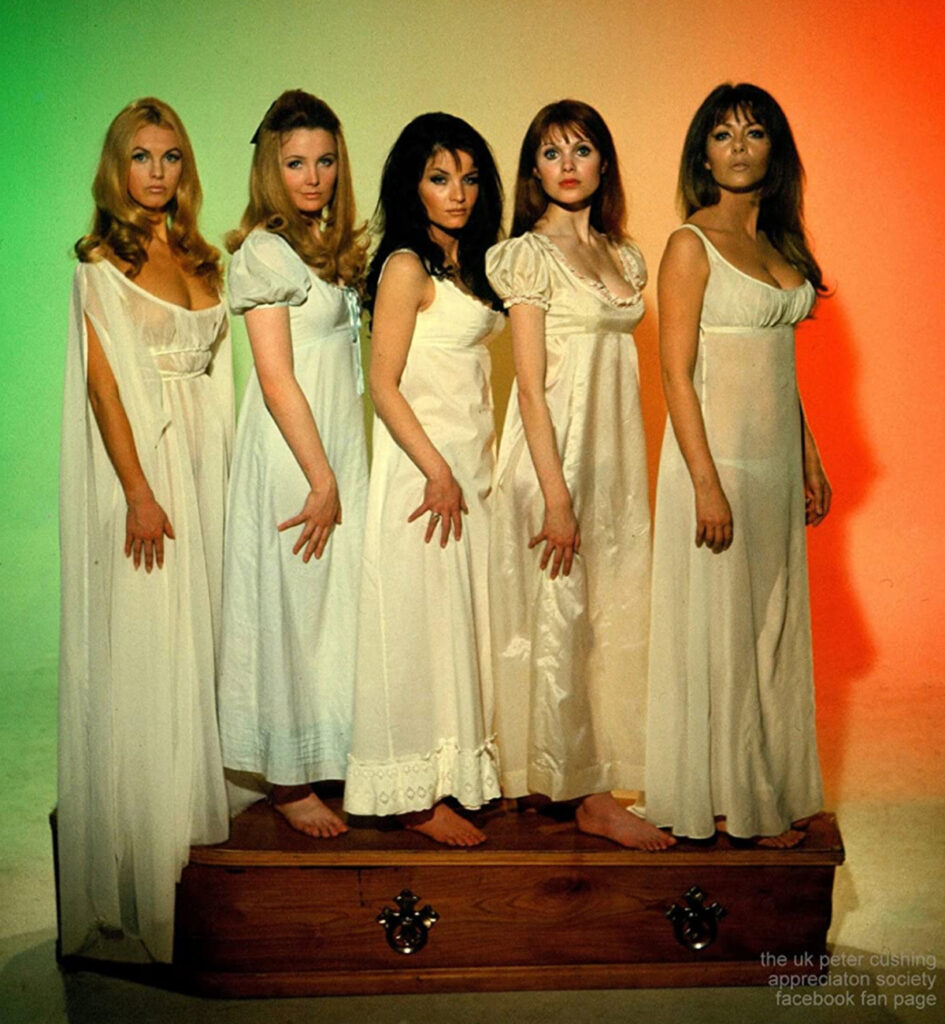 Kirsten Lindholm (Kirsten Betts), Kate O'Mara (Mme. Perrodot), Ingrid Pitt (Marcilla), Madeline Smith (Emma Morton), and Pippa Steel (Laura) in The Vampire Lovers (1970)
Rabbit: There was a BOGO sale on nighties
Scarlett O'Scara: Bridesmaids dresses by day, slumber party attire by night!
Phantom of the Mall: Looks like the nightgown page from the 70's Sears Catalog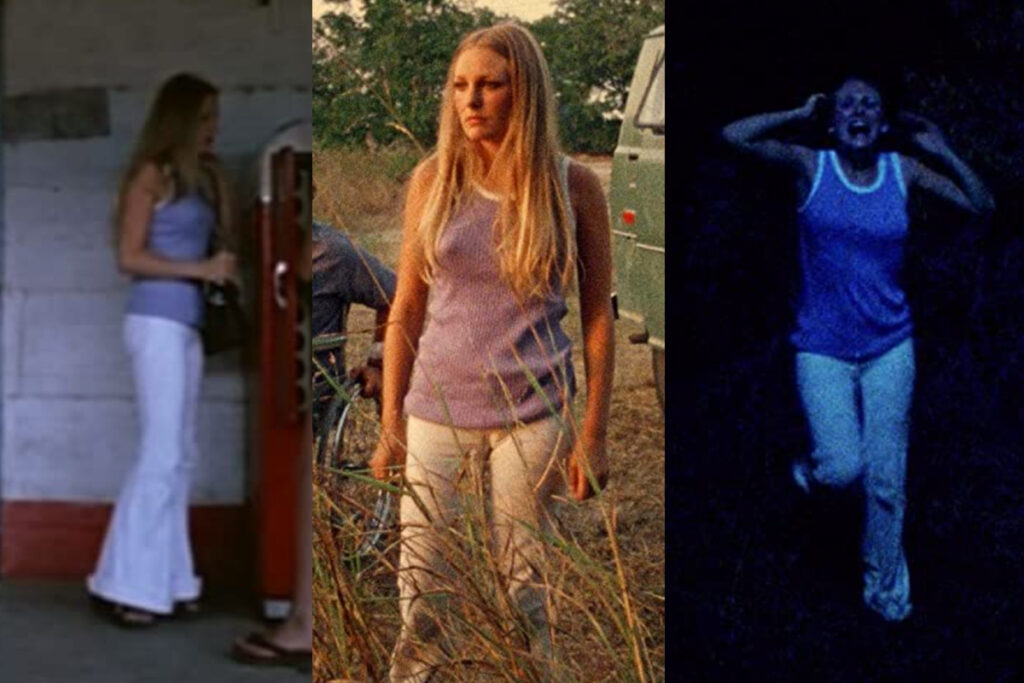 Marilyn Burns as Sally Hardesty in The Texas Chainsaw Massacre (1974)
Rabbit: Never wear white to dinner with Leatherface.
Scarlett O'Scara: Running in bellbottoms is like wading through a flooded basement, so extra points of praise for crossing that Final Girl finish line in those pants!
Phantom of the Mall: Setting the standard for Final Girls in tank tops.
---
More Slash'n Fashion this Summer.
Email info@rabbitinred.com to let us know whose fashion you want us to slash next!
You might also like
---
More from Horror Lifestyle
---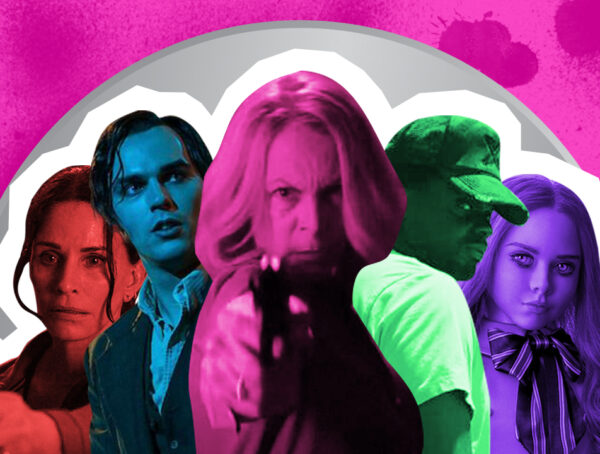 234
Every summer, Rabbit in Red releases a horror playlist featuring songs from some of the best scary movies. Just in time for …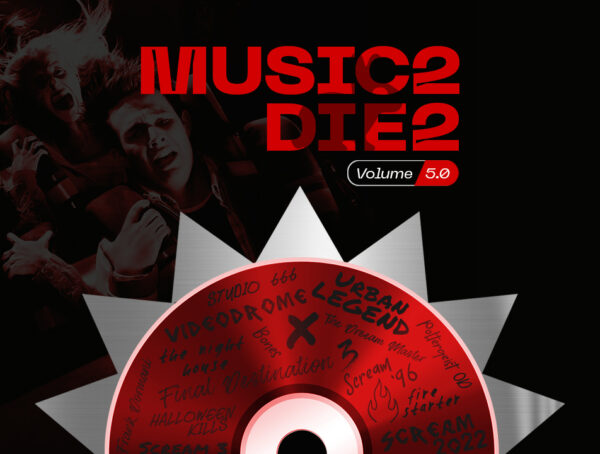 475
Every summer, Rabbit in Red releases horror playlists featuring songs from some of the best scary movies. Now, we're back with Music …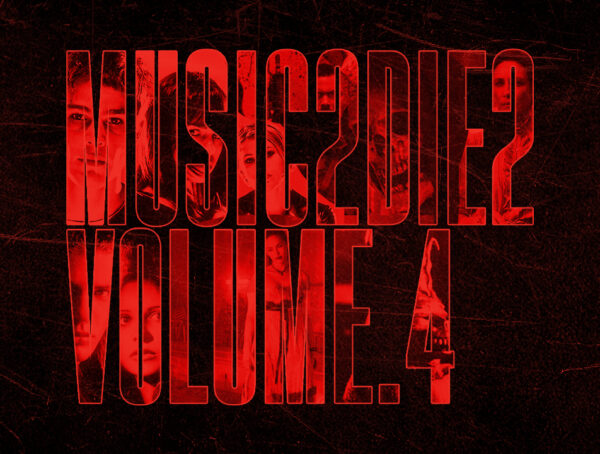 778
Last summer, Rabbit in Red posted a series of horror playlists featuring a curation of songs from your favourite scary movies. Now, we're …