Crawl, or as I like to refer to it, Invasion of the Body Snappers, is the new "creature feature" from director Alexandre Aja (High Tension/Haute Tension/Switchblade Romance) and co-producer Sam Raimi (the original The Evil Dead, Drag Me to Hell). The flick is part disaster film, part horror film, part family drama, and entirely entertaining. It's like being trapped on a rollercoaster, one that's slowly submerging in water, with no signs of it slowing down until the exhilarating, often terrifying ride comes to its conclusion. Crawl is [so far] the most satisfying horror movie of the year.
The premise of the film is simple enough. A young woman, while attempting to rescue her father during a Category 5 hurricane in Florida, finds herself trapped in a flooding house that is not only filling with water, but also some very hungry alligators on the hunt for their next meal. For daughter, father and a super resilient (read: lucky AF) dog, it's a deadly, unpredictable fight against two forces of nature.
And while this is most definitely not a review of the film–I'm better at judging things than reviewing them—here are some reasons why I highly recommend you see Crawl.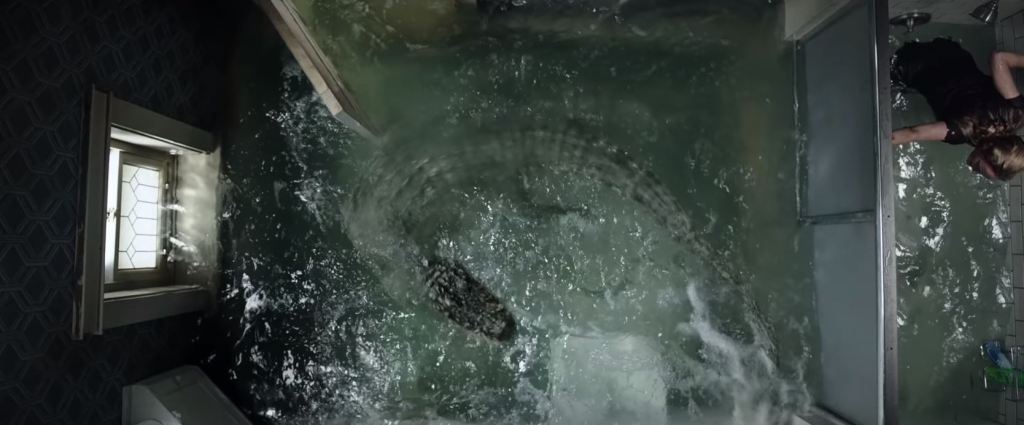 Size matters: Kudos to the film maker(s) for the movie's impressive running time of 87 minutes. Beginning with a clap of thunder, Crawl doesn't waste any time in quickly establishing its tone, introducing the main characters, and what drives them before placing each in peril, and in doing so effortlessly providing early information that ultimately denies the audience of any eye-rolling opportunities later on in the film.  In the hands of a lesser director, way too much time could have been spent setting the table before serving the meal.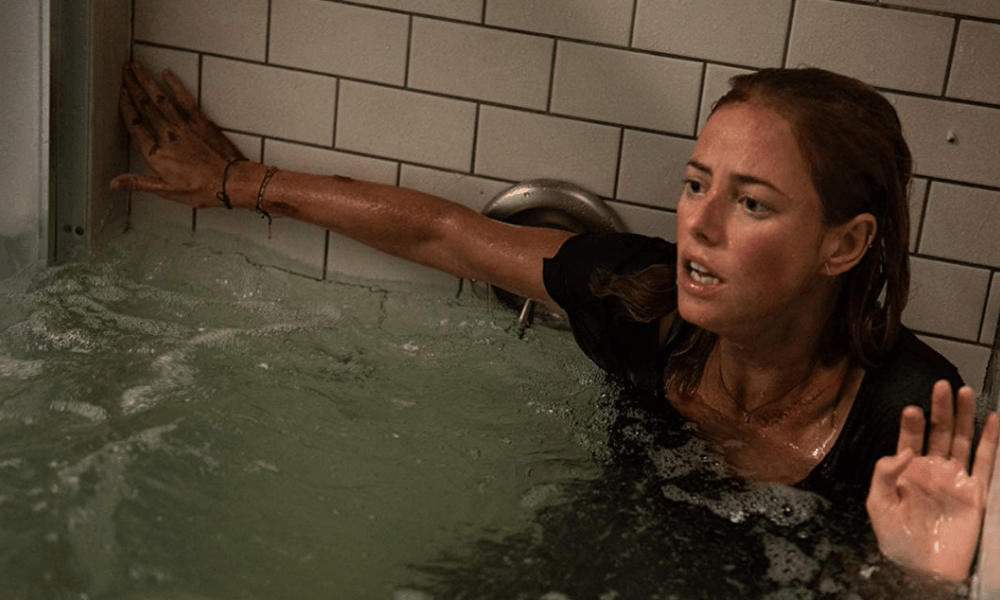 Clever script, clever characters: The screenwriters, Michael and Shawn Rasmussen, who also co-wrote John Carpenter's The Ward (2010)–a film I'm shocked I had never even heard of before now–have crafted an intelligent script, and created two main characters who are not only believable but believably prepared when repeatedly faced with the fight of their lives.  Speaking of which, the gators are pretty fucking believable, too.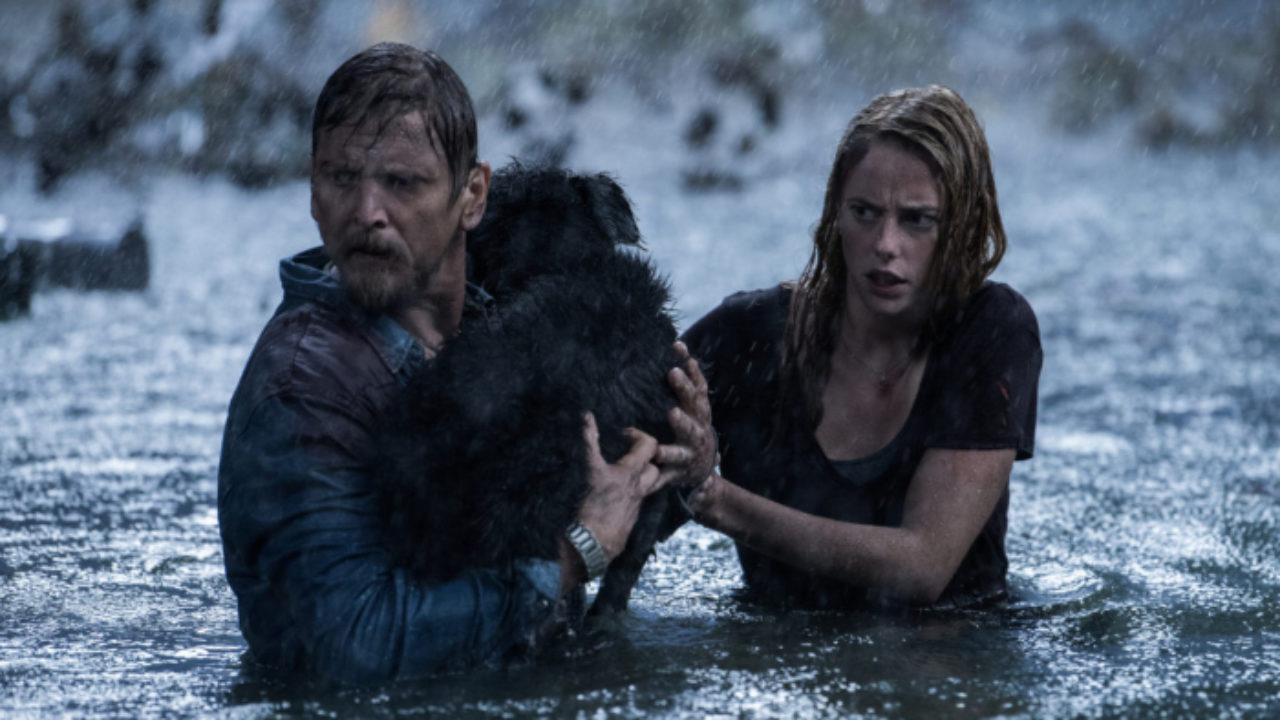 Cso-Cso (a.k.a. "Sugar"): Lead actors Kaya Scoldelario and Barry Pepper deliver amazing, physically demanding performances, but I found myself equally invested in the fate of a character with considerably less screen time: Sugar, THE DOG. (And this coming from a "cat person".) The gifted canine, Cso-Cso in real life, is pretty much the Meryl Streep of the dog world.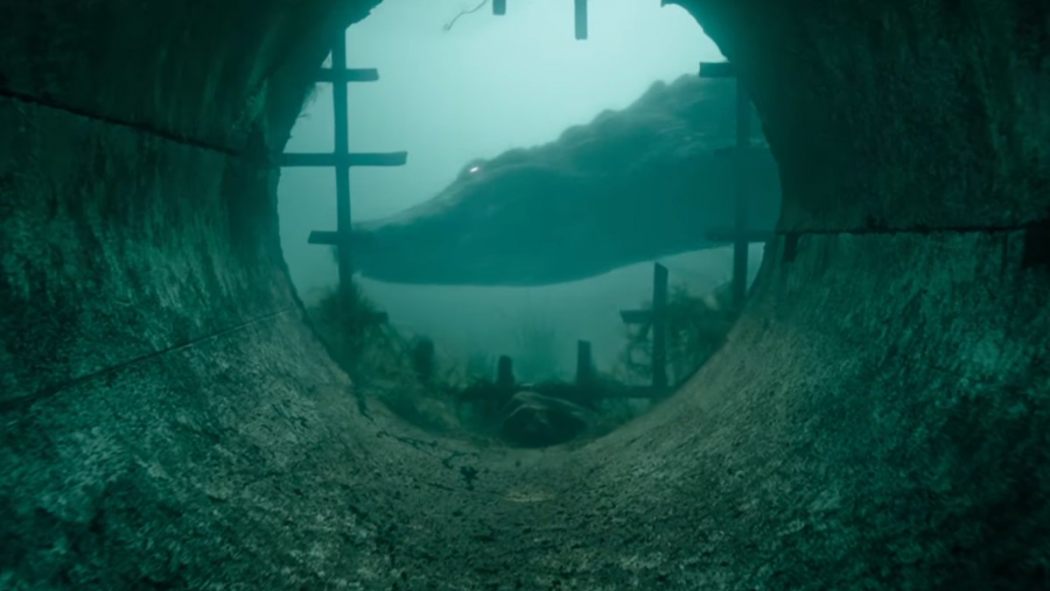 Alligators are scarier than sharks (even in a movie): Crawl may not be as ground-breaking in fear as Jaws (1976), but I'd sooner take my chances swimming with the sharks (and not just the human kind) than being anywhere near an alligator; or even worse, a crocodile (way nastier than a gator and more prone to attacking humans without any provocation). Unlike sharks, the massive killing machines in Crawl are a reminder that not only is it unsafe to go into the water, but equally so just to be near it.
An amusing twist on a familiar horror trope: The one that's along the lines of "And just when you think it's clear sailing ahead…" You'll know the scene when you see it, but once again the Crawl script postpones its conclusion in a way that is cruelly entertaining, undeniably plausible, and frightening, too.
You might also like
---
More from Stories
---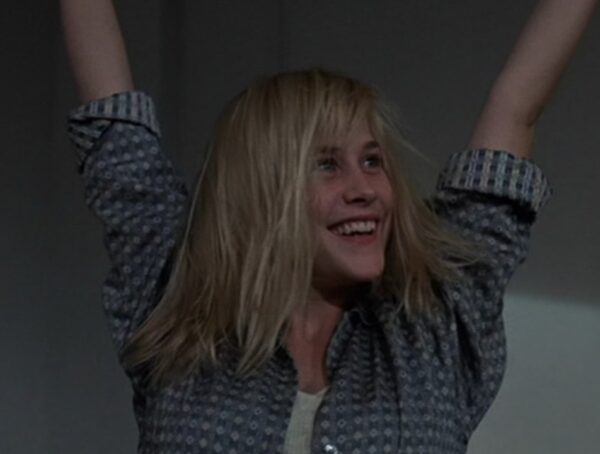 277
The recently announced Academy Award nominations may have (yet again) completely ignored the horror genre, but one thing they did …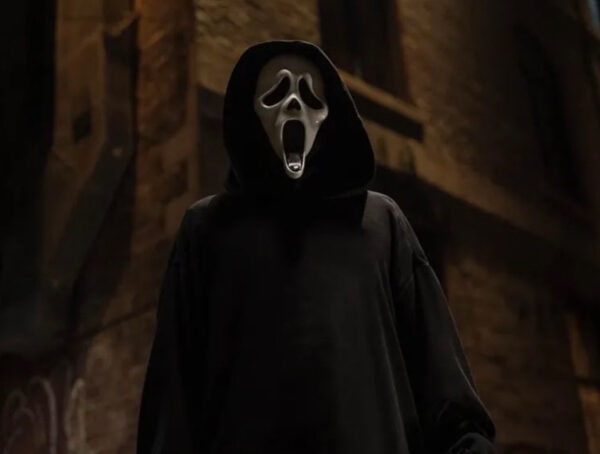 300
Given how incredible a year 2022 was for horror movies, 2023 really has its work cut out for it to …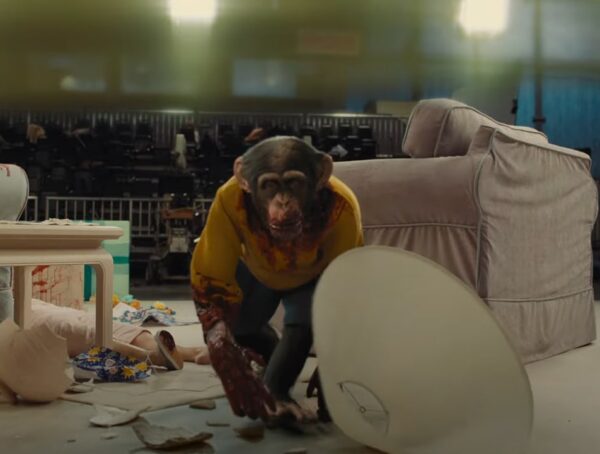 254
2022 was an incredibly strong year for horror movies, and a feeding frenzy for audiences looking for something beyond sequels; …