Evil dies tonight.
4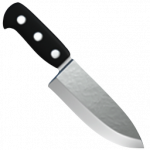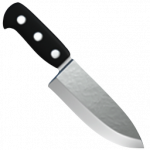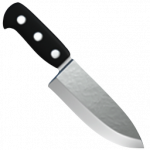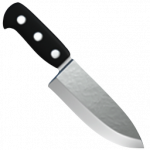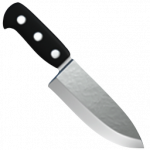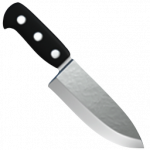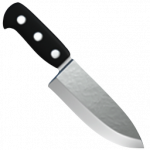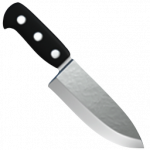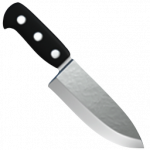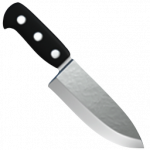 Evil dies tonight.
*Contains Spoilers*
What makes a great Halloween film? Suspense and atmosphere? Creative kills? Character development? There are many factors really, but for me it's the film's rewatch value. John Carpenter's original Halloween has the same appeal over 40 years later, providing a renewed sense of nostalgia with every viewing. The sequels simply don't compare, and while Halloween (2018) is unquestionably a well-crafted film, Halloween Kills surpasses it by further enhancing the mythology and amping up the fun.
The film picks up from the same night in 2018, with Michael escaping Laurie's trap in the basement and killing an entire crew of firefighters along the way. The town of Haddonfield learns of Michael's latest murder spree and this time they're ready to fight back. "Evil dies tonight!" they chant while on a witch hunt for the man who's left a dark cloud over their town, their quest to stop him once and for all.
Halloween Kills, which broke records in its opening weekend with a $50.4 million hybrid release, is a tribute to true franchise fans and it's evident filmmakers paid attention to criticism from their previous effort. Audiences weren't aware there would be additional sequels after Halloween (2018). Initially, it was being advertised as Michael and Laurie's final encounter; however, shortly after the film was released (with major box office success), it was announced that two more films would be on the way, Kills and Ends. For a slasher franchise with a primary focus on protagonist vs. antagonist, and good vs. evil, I still feel this was a poor marketing decision. Learning there would be another film after Kills AND that Jamie Lee Curtis would be returning for both new entries really took the element of surprise away from this middle entry, since it was pretty clear that both Laurie and Michael would make it to the next round.
That being said, Halloween Kills still manages to thrill by shifting the focus from Laurie and placing it on other familiar faces from the 1978 original, including everyone's favourite chain-smoking nurse, Marion Chambers, boogeyman-believer Tommy Wallace, now played by Anthony Michael Hall, and the plaid-rocking little Lindsey Wallace. I can assure you in this film she knows what hit her! Also joining the reunion are Sheriff Leigh Brackett and a grown-up Lonnie Elam. It's endearing to see how these past survivors have formed a bond over their traumas. Once they team up with the Strode strong Karen (Judy Greer) and Allyson (Andi Matichak), it's clear the audience is in for one hell of a bloody ride.
Like Halloween (2018), David Gordon Green pays homage to previous entries, this time focusing mostly on Halloween II (1981) and Halloween 4: The Return of Michael Myers (1988). Even though the films have been omitted from this timeline, it's clear they're still respected and the easter eggs are incorporated smoothly. Green references scenes like the razor blade prank in Halloween II, the lynch mob hot on Michael's trail in Halloween 4, and the pitchfork death in Halloween 5. If you look closely, you may even spot a rabbit ;).
Flashback scenes from the original are impressively executed and really capture the essence of that Halloween night back in the '70s. If not handled with care these sequences could have come across as cheesy, but they do their job of fleshing out the story of how Michael was taken into custody; the character of Dr. Loomis was used sparingly in these, just the right amount for authenticity. Glimpses of Lynda and Annie are shown through a news report and quick clips from the first film. Kills also takes us back to the Myers' house in both the current day and through flashbacks; it's a welcome return.
Fans eager to see more of Laurie vs. Michael will likely be let down by Halloween Kills. Laurie is benched for the majority of the film, a realistic approach with her having just survived a stab wound to the stomach. It's similar to 1981's Halloween II, but without that exhilarating chase at the end. Still, the moments we do get with Laurie are thoroughly enjoyable. Jamie Lee Curtis again plays the character of Laurie to perfection, and even though she isn't face-to-face with Michael, we still get a few "Fuck yea!" moments from her. Details like her fear of needles are touched on as she dramatically injects herself full of painkillers. She has the same level of intensity as 2018 and some of the monologues are too literal, but audiences are still left wanting more. Curtis' iconic "Let it burn" will surely be a memorable one-liner from the franchise. Judy Greer's Karen is still a "Karen" for some of Kills but her character develops wonderfully, and it's clear that her heart and soul went into the performance. Allyson, who didn't have enough material in the first film, shines brighter here, along with boyfriend Cameron (actor Dylan Arnold, who plays scared well and is enjoyable to watch as he is terrorized in his Bonnie skirt). Anthony Michael Hall and Robert Longstreet also satisfy as the recasted characters of Tommy and Lonnie. It's nice to see them now getting along and working together to stop the Boogeyman. A true highlight was having Nancy Stephens and Kyle Richards return as the classic characters they created over 4 decades ago. There's almost a mother/daughter bond between them and audiences would have benefitted from more screen time with Marion and Lindsey. Kyle delivers an energetic chase scene and Nancy fully commits to her final vehicle showdown with Michael. It's not common to have the chance to return and reintroduce audiences to a character all these years later and it's evident the entire cast had a lot of fun with it.
A backstory between Laurie Strode and Deputy Frank Hawkins is explored while they share a room at Haddonfield Memorial Hospital. Hawkins admits to being jealous of Laurie's crush on Ben Tramer back in the day and the chemistry is clear. Laurie, who channeled Loomis frequently in 2018, is able to let her guard down for a few moments, even making light of her unfortunate situation, and it's refreshing to see.
With a disjointed plot and rushed ending, Halloween Kills is not without its flaws. Still, it's clear this film's purpose is to explore the character of Michael Myers, and he's at his most destructive here, going on an all out killing rampage. The Shape is depicted as a true force of nature, becoming superhuman the more he kills. There's a sequence during the film's final moments showing Michael in a vulnerable position as he's surrounded by the angry citizens of Haddonfield, ready to attack at any moment. It's surreal to witness as it's something yet to be done in the franchise, but his escape from this situation is unrealistic. The gore and violence are intensified to the level of Rob Zombie's remakes. This type of carnage is unlike the technique of Carpenter's original, but it works in this sequel. The filmmakers were daring, taking no mercy when slicing and dicing fan favourite characters. Comic relief is improved upon, interwoven throughout the intensity, not senselessly incorporated as in 2018. The film touches on topics like herd mentality, and an emotionally disturbing side storyline involving a fellow patient from Smith's Grove serves its purpose; more so than the impractical Dr. Sartain subplot.
The cinematography is elevated in this new entry and the atmosphere captures the spirit of the season. 2018 was more bleak and realistic but here we experience a profusion of vibrant colours. The streets of Haddonfield, filled with costumes and decorations, are visually compelling and the small-town vibe is hit home. Even Lonnie's jack o'lantern candy basket was bringing back some childhood feels. The soundtrack, crafted by John and Cody Carpenter and Daniel Davies, adds to the intensity. It hits all the right notes with a new sound, while at times using similar scores to the first two films—with an updated flair, of course. The main title theme that plays during the opening credits and kicks in again during the climax, is incredibly powerful.
Halloween Kills takes an adventurous, ambitious approach with furthering the story of Michael Myers and it's loads of fun. The energy is boosted and the kills are nearly impossible to count. As a die-hard fan of the 1978 classic, I feel this new sequel continues the lore in a bold and relentless way. It's the chaotic middle child of the new Halloween trilogy, and it's truly unlike any slasher film before. 
Now playing in theatres and on Peacock.
You might also like
---
More from Reviews
---