I can't think of a better way to celebrate the conclusion of Halloween month than with the controversial, love-it-or-hate-it HALLOWEEN ENDS (2022), my latest TRICKS AND TREATS selection where I share my personal list (presented in chronological order) of noteworthy observations and curious questions I have about a film while I'm watching it.
And as was the case with both Halloween (2018) and Halloween Kills (2021), I took notice of A LOT in Halloween Ends. Scroll down for the full list of 50 (!!!) Tricks and Treats and let me know if there's anything I missed.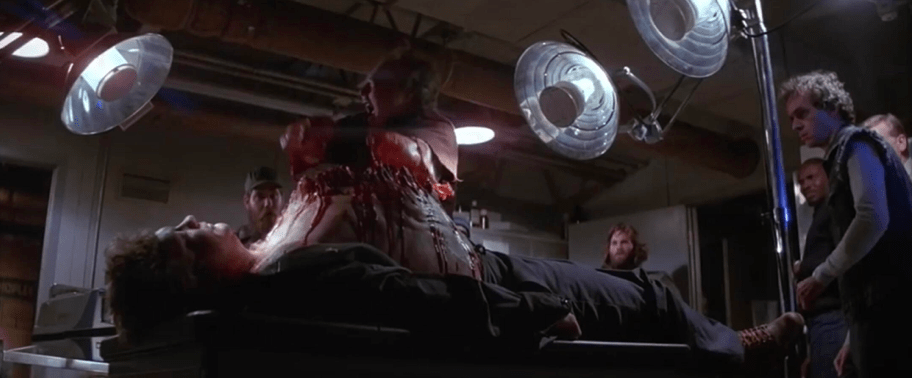 1/ Jeremy and Corey watching The Thing (1982) serves two purposes: it's a nod to original Halloween (1978) director John Carpenter, who also directed the 1982 sci-fi horror, and a call back to Laurie and Tommy watching The Thing from Another World (1953) in the original Halloween.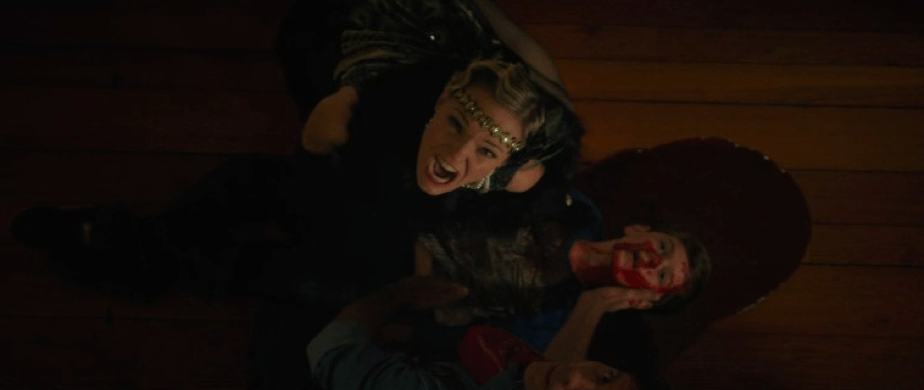 2/ Three thoughts about Jeremy: Jeremy is a brat. Is Jeremy the first child killed in a Halloween movie? None of the 'victims' in this film is likeable, beginning with Jeremy.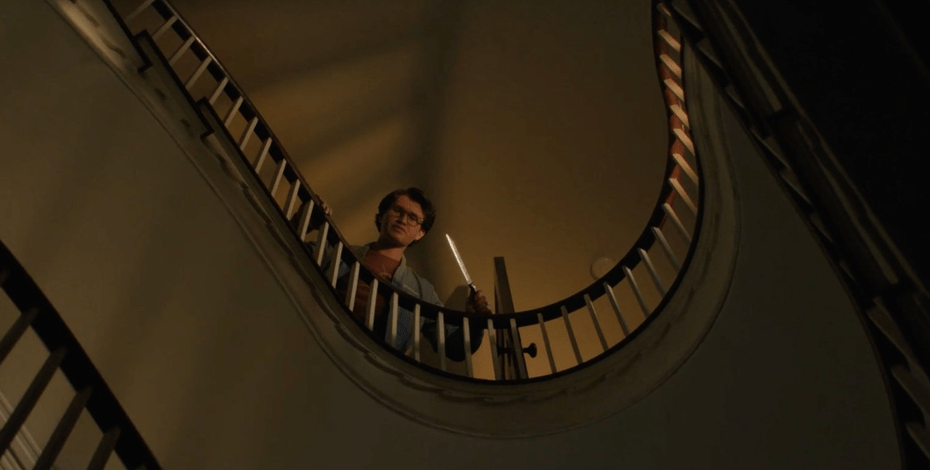 3/ Corey looking down from the banister upstairs and holding a knife in his hand is reminiscent of Michael Myers doing the same in the original movie.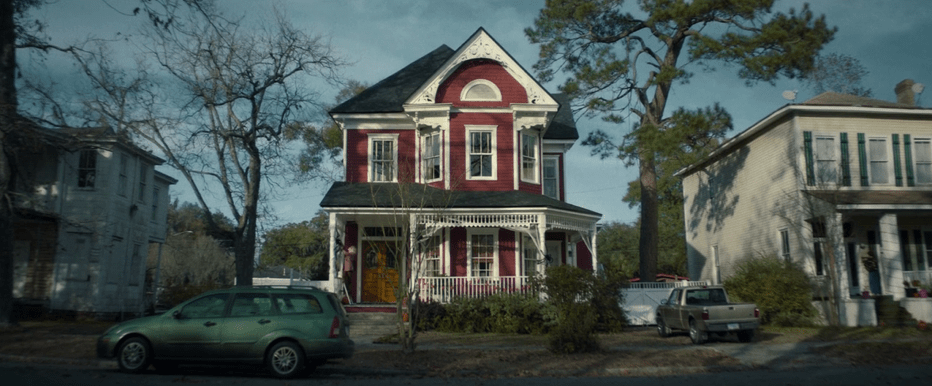 4/ Laurie bought a nice house. (I highly doubt it's a rental.) What is her source of income?
5/ Stalkers, Saviors and Samhain is the working title of Laurie's memoir. Samhain is the evening of October 31 to November 1, and the origin of Halloween; however, to include "Samhain" as part of the book's title will not contribute to its sales appeal. Laurie's publisher will no doubt change "Samhain" to "Halloween". WTF was Laurie thinking?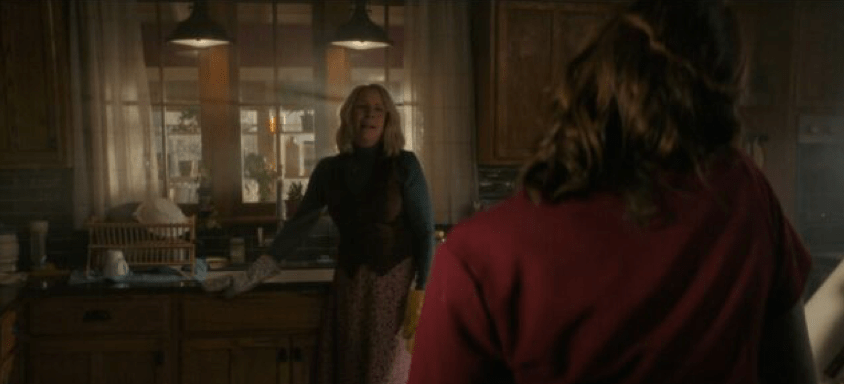 6/ Laurie burns the pumpkin pie she was baking for Allyson. Why is the depiction of food burning in ovens in movies and television always so wildly exaggerated? The pie is literally on fire at one point (and then a pile of ashes).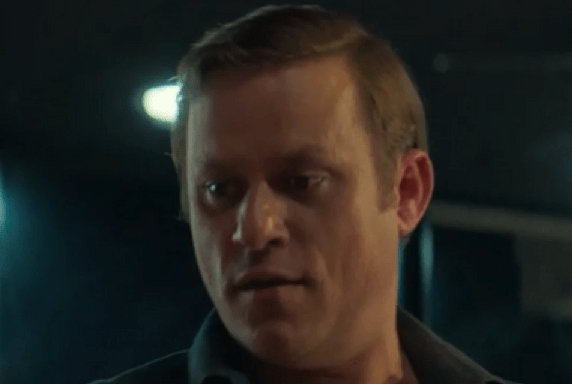 7/ Allyson's ex-boyfriend/cop Doug is pretty repulsive, and the actor portraying him is much older (born in 1977) than Andi Matichak (who was born 1994). That's a 17-year age difference!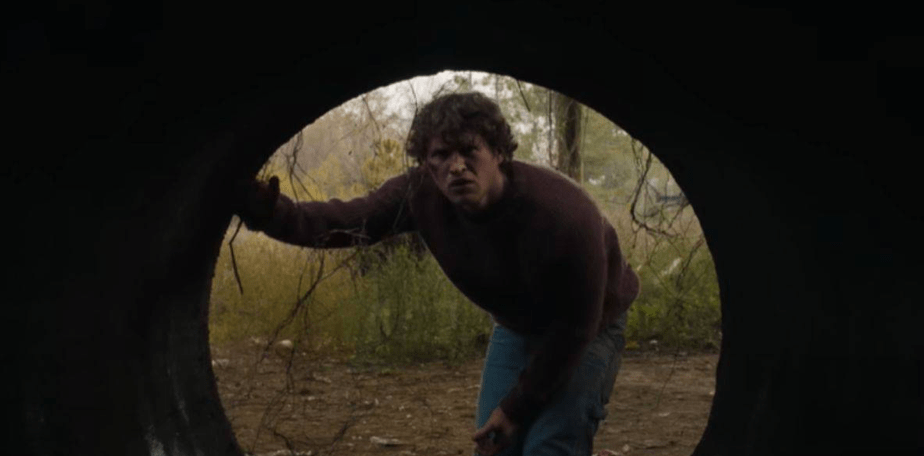 8/ When Michael Myers disappeared 4 years ago what kind of lame manhunt took place where the sewers were not part of the search? After the street massacre of Halloween Kills, maybe authorities thought twice about searching for MM?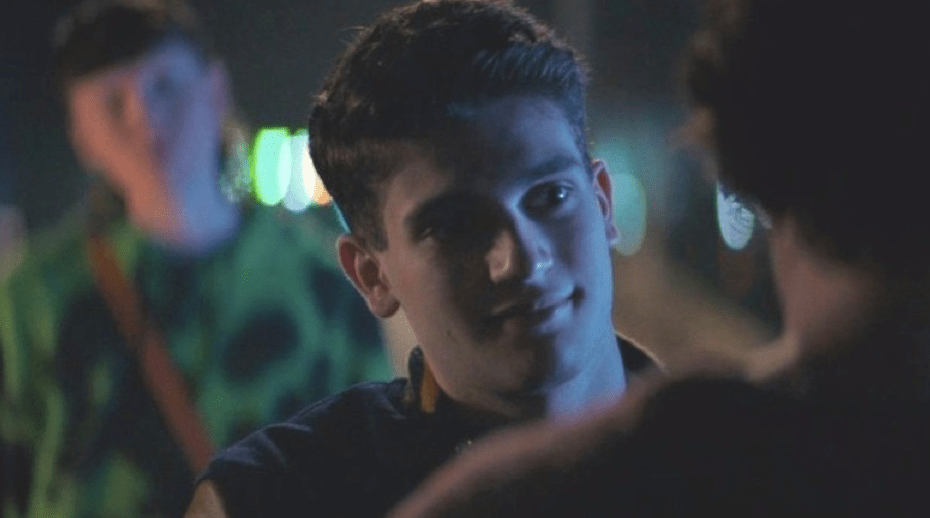 9/ The four losers (Terry, Stacy, Margo, and Billy) who harass and assault Corey in the parking lot are the latest examples of unlikable characters whom the audience hopes will die horrible deaths.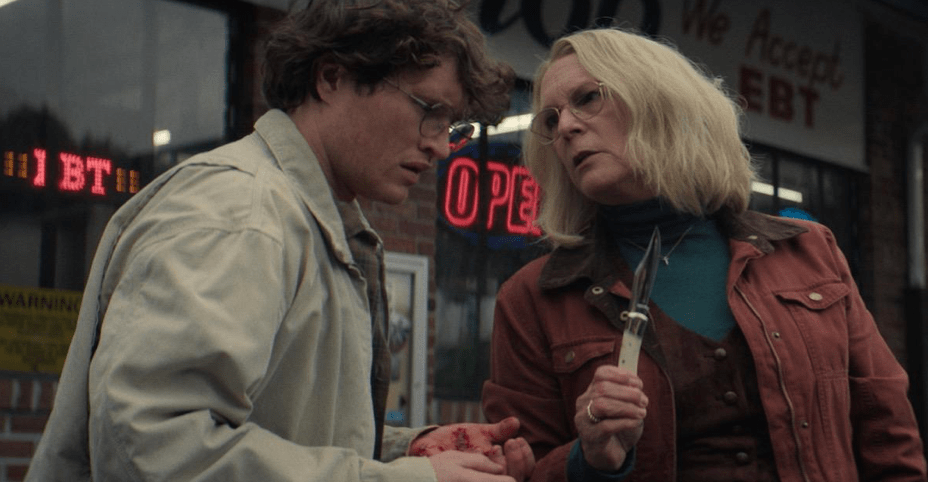 10/ Laurie asking Corey "Are you the psycho or the freak show?" is one of HE's best lines of dialogue.
11/ Corey's philosophical observation of "It's going to make you sad even if you don't think it does" to Allyson is NOT one of HE's best lines of dialogue.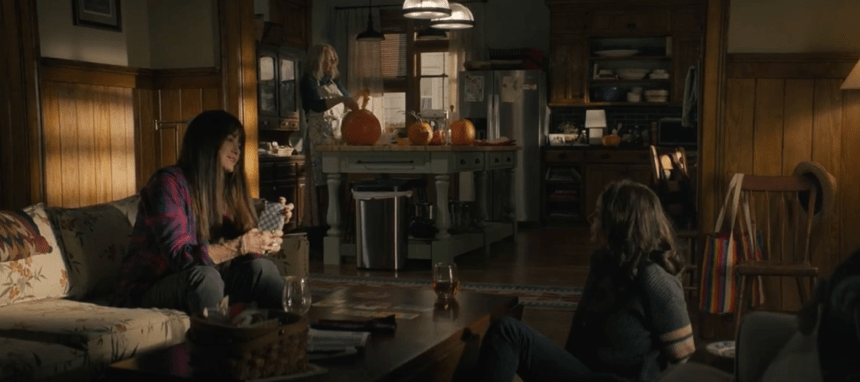 12/ Hurray, Lindsey is back, but WOW is Kyle Richards' underused in this film, especially disappointing since her performance was arguably the best thing about Halloween Kills.
13/ Corey's mother is not only creepy, but the actress delivers the movie's worst performance. (I'm sure generally she's a very good actress.)
14/ There MUST be some significance to Corey's pinky ring.  (I'll be damned if I know what it is though.)
15/ Laurie playing with her hair in the grocery store while talking with Frank is on brand for Laurie, as it was originally on display in Halloween.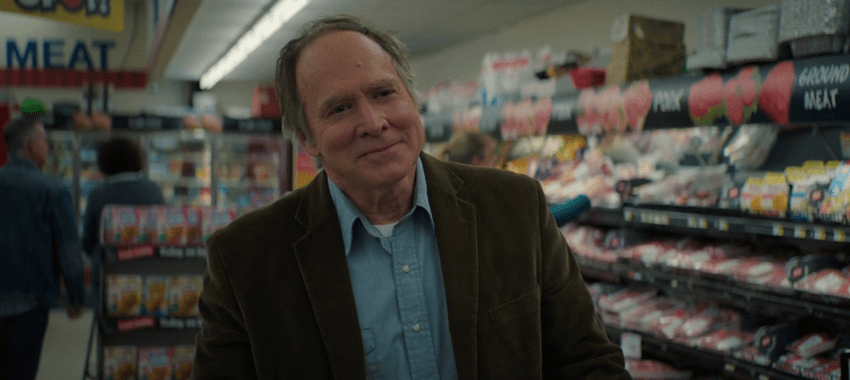 16/ OMG, the muzak version of Blue Oyster Cult's song "(Don't Fear) The Reaper" can be heard in the background of the grocery store where Laurie and Frank are chatting.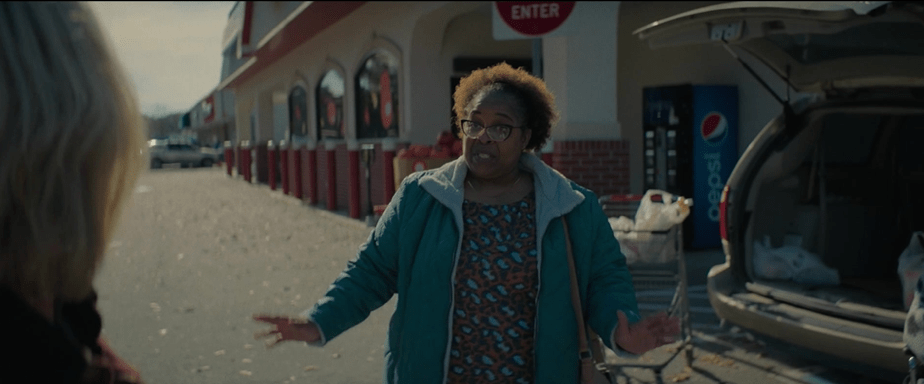 17/ Laurie is harassed in the grocery store parking lot by (victim) Sondra's sister…4 years AFTER Michael attacked Sondra (and murdered her husband). Sister of Sondra, get over it already (and don't blame-and-shame Laurie)!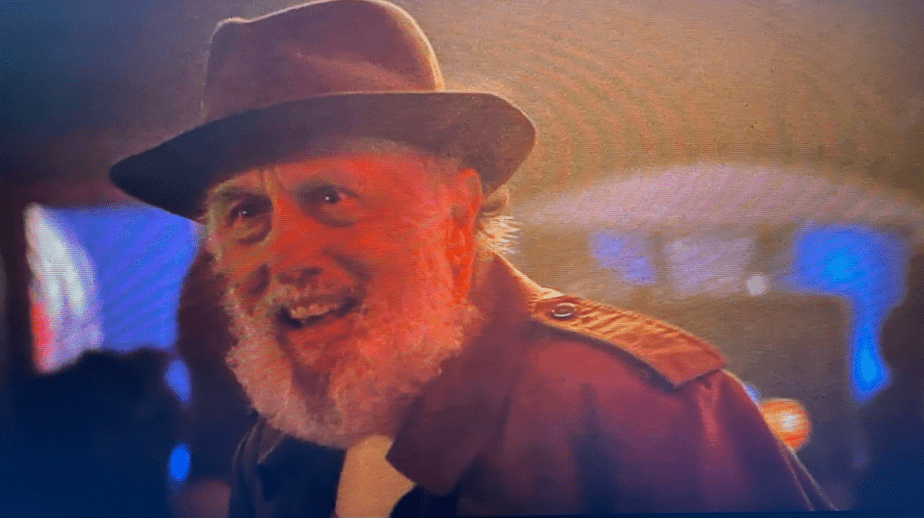 18/ A fun cameo by the original (adult) Michael Myers' actor Nick Castle, as he randomly appears as a coat-lined-with-condoms flasher during the bar's Halloween party. (To Corey: "Hey Scarecrow, see anything you like?")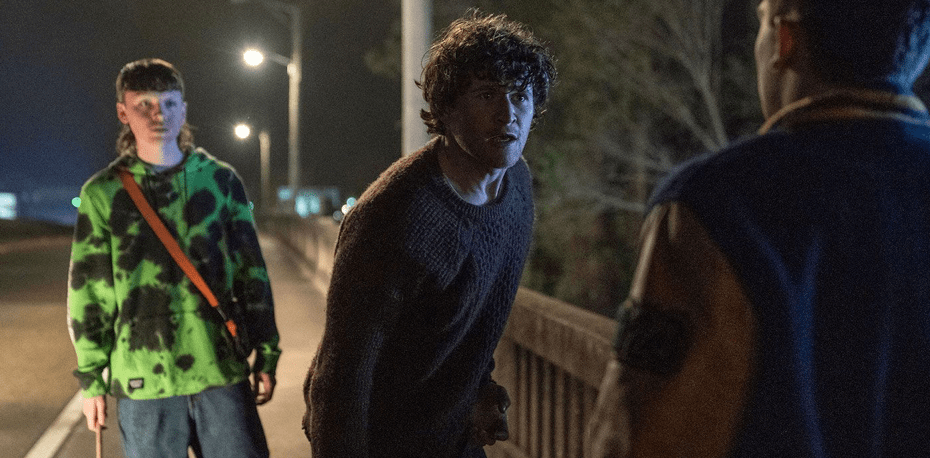 19/ It certainly seems like a long walk for Corey from the bar to his home. Had he Uber-ed it, he would have avoided being assaulted (a second time) by that loser can-they-please-die-already foursome of Terry, Stacy, Margo, and Billy.
20/ What is Michael Myers' motivation for dragging Coery's unconscious body into the sewers?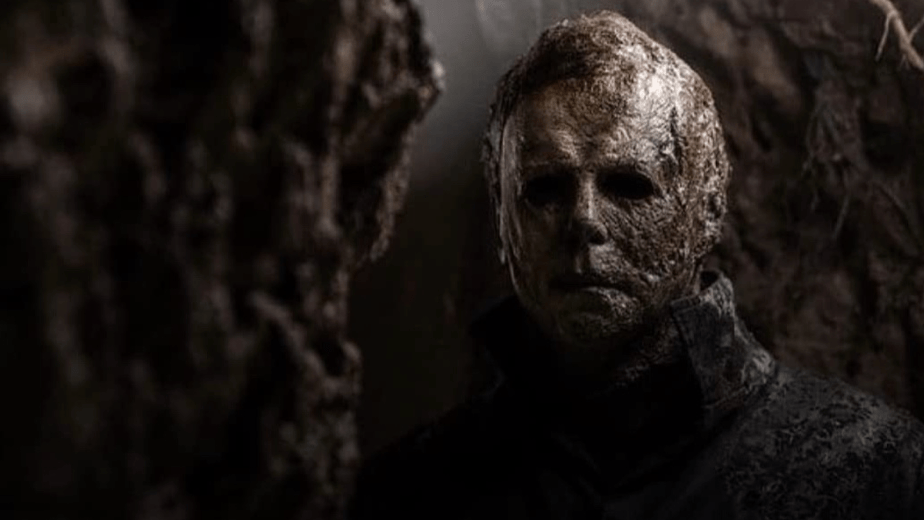 21/ Even out of the public eye, Michael's preferred accessory is his Halloween mask. (Clearly masking up during the pandemic would haven't been an issue for him.)
22/ After he escapes from the sewer, why doesn't Corey immediately report Michael to the police? Perhaps their initial connection was so deep, so intimate, that by turning Michael over to the authorities it would be considered an immediate betrayal of your soulmate? (I know, that's a bit of stretch.)
23/ Laurie looking down at Corey from the second-floor window of her house is reminiscent of her sighting of Michael from her bedroom window in the original.
24/ When Corey confesses to Allyson that he killed someone, he's referring to Jeremy's accidental death, and not the MUCH less accidental death of the homeless man. He also conveniently doesn't make any reference to his encounter with Michael.
25/ Did Corey place the dead homeless man in the tent after he killed him?
26/ With it likely being his first kill in 4 years, stabbing disgusting Doug seems to breathe new homicidal life into Michael; his murdering spirit has been resurrected.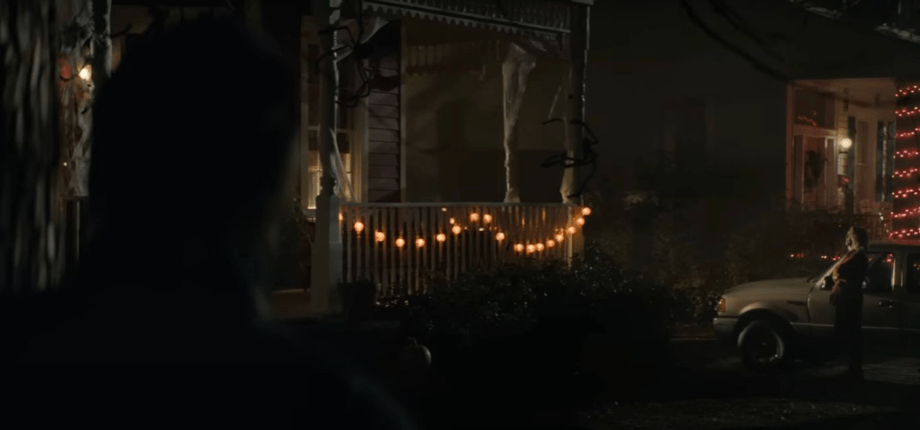 27/ When Laurie arrives home at night and sees Corey with Allyson, Michael watches Laurie from behind a tree. How did Michael get to Laurie's? Did Corey give him a ride on the back of his motorcycle? And how did he know where she lived in the first place?
28/ Laurie watching Corey and Allyson heading upstairs to Alison's bedroom is reminiscent of young Michael's POV of witnessing his Judith and her boyfriend go upstairs to have sex in the original.
29/ I wonder if Allyson and Corey used protection while having sex? Can you imagine if their one night together resulted in her getting pregnant?!?!
30/ Why does nurse Deb refer to her boss as "Dr. Mathis" at his home, when they're clearly away from the office, and clearly about to have sex with one another?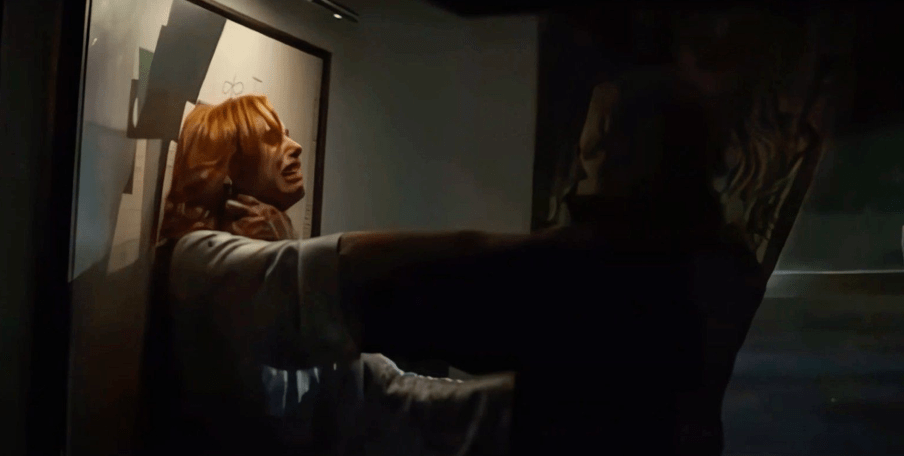 31/ Michael's stabbing of Deb is a flashback to him stabbing Bob in the kitchen in the original movie.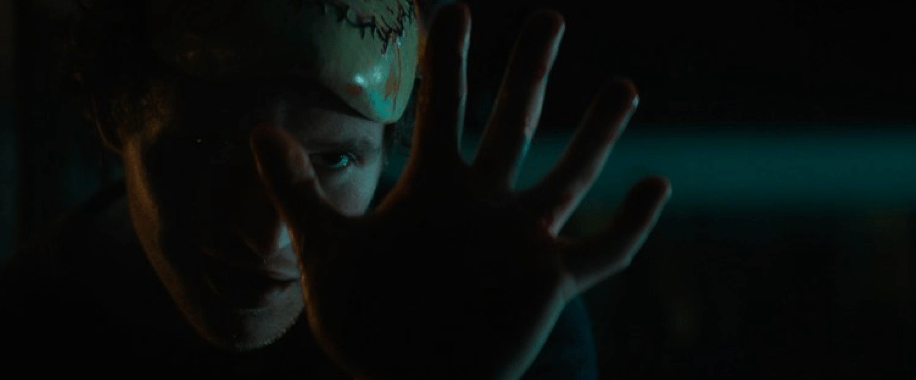 32/ I'm not sure Corey placing his open hand against the window was the wisest move. It provides easy detection of his fingerprints for the Haddonfield police.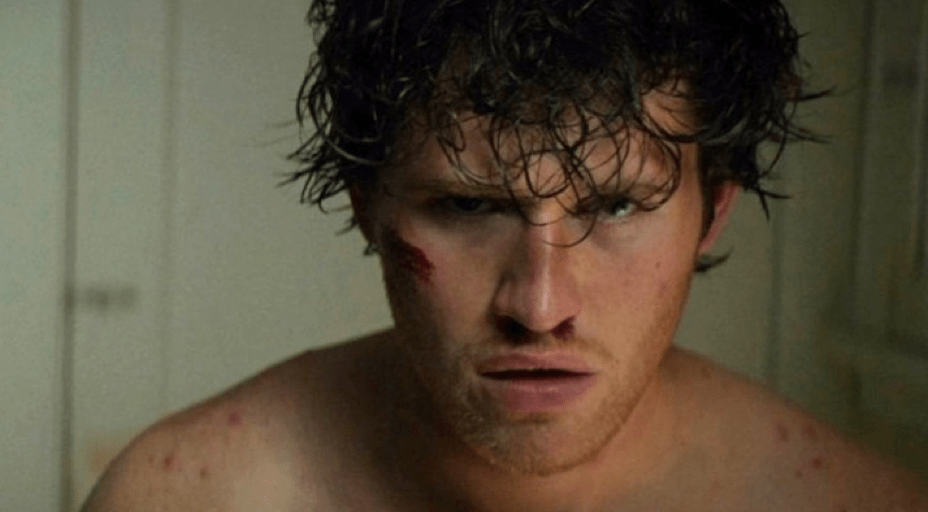 33/ Did Corey's vision magically improve after his glasses were broken?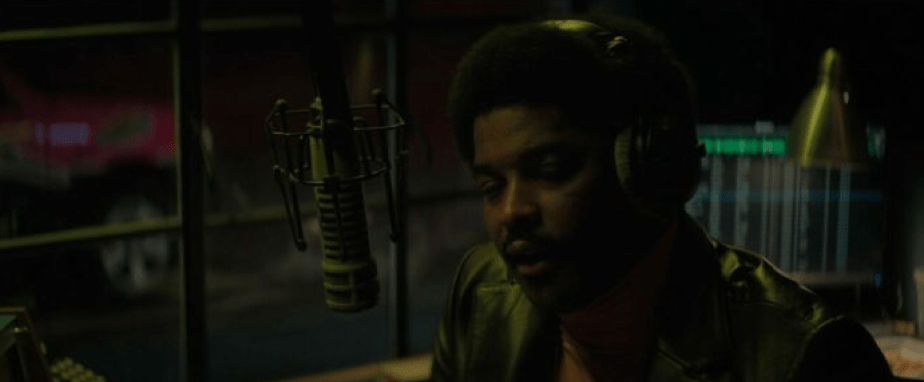 34/ DJ Willy's summary of Laurie and Michael: "She teased a man with brain damage and then he snapped." Someone needs to take a sensitivity course.
35/ Corey's mother slapping him in the face only to follow it with a less-than-maternal kiss on his lips is super disturbing.
36/ Where did the chair that Laurie was sitting on go to after she escaped thru the window of the house Corey is squatting at?
37/ A welding torch as a death weapon? Hey, why not?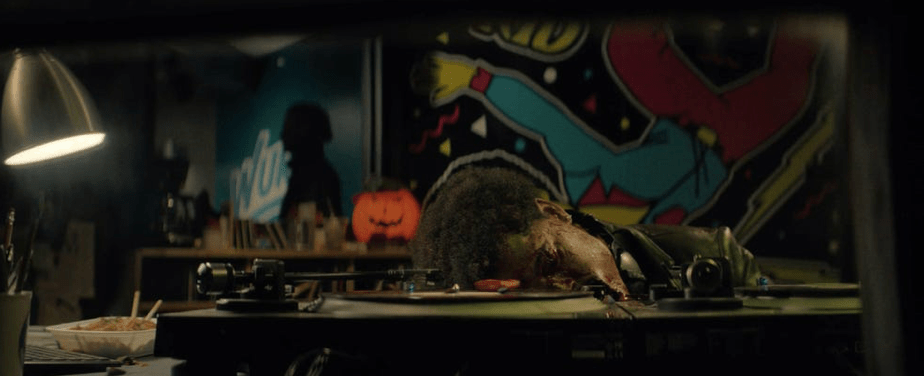 38/ When DJ Willy is killed, I love, love, love how his face laying on the turn table lines up perfectly with the animated version of him in the background. Props to the cameraman for this shot!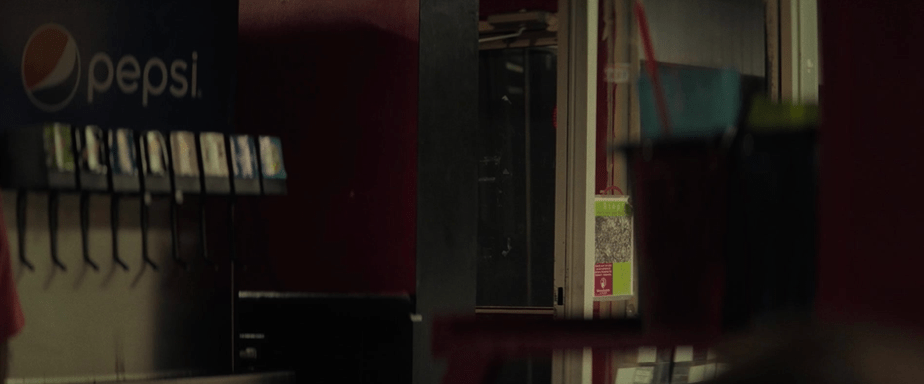 39/ Pepsi product placement appears at least a few times during the movie.
40/ A totally beautiful, framed photo of Laurie, Annie, and Lynda (taken pre-Halloween 1978) hangs on the wall.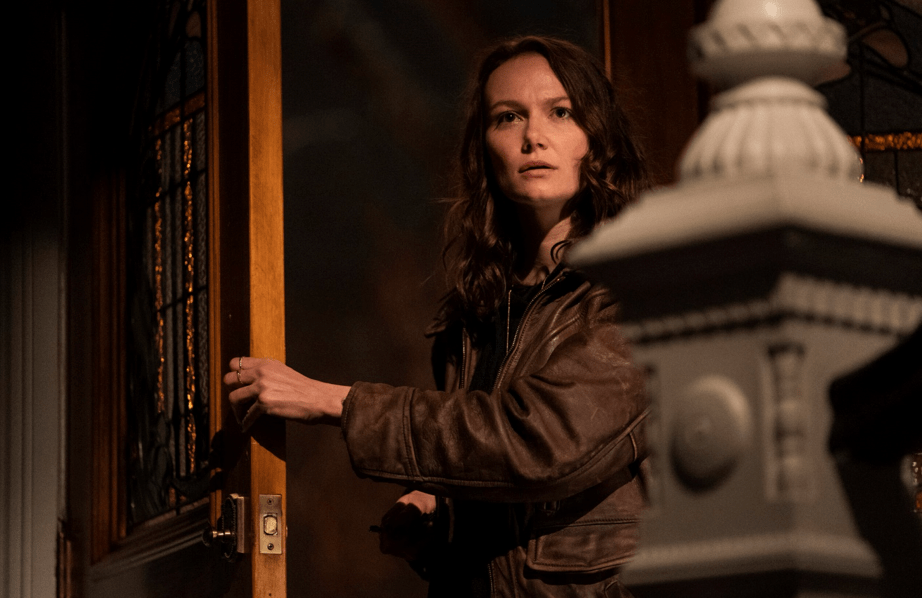 41/ Allyson's discovery of Laurie standing over Corey with a knife in her hand, Laurie appearing to be responsible for Corey's attack, reminded me of the beginning of the film when Jeremy's parents discovered his lifeless body, and immediately accused Corey of killing their son.
42/ Since when did Michael know what a kitchen sink garbage incinerator/trash compactor is?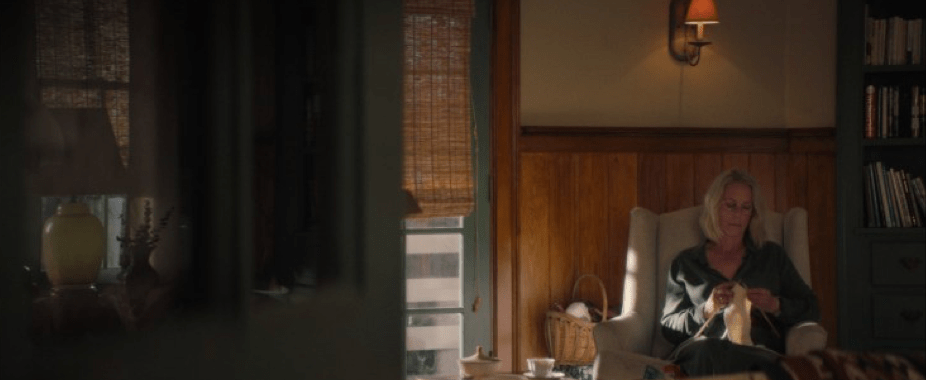 43/ Laurie is clearly a lifetime knitter!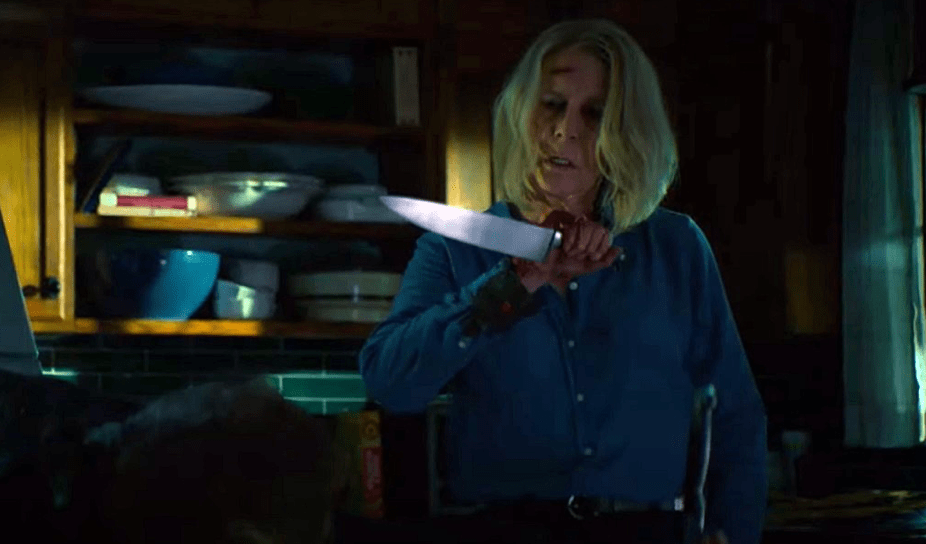 44/ Laurie's crucifixion of Michael to the kitchen island is poetry in motion.
45/ It was a curious decision to only show profile shots of Michael once he's unmasked in Laurie's kitchen.

46/ Where TF is Lindsey during Michael's parade to death? Julian from Halloween (2018) is there, and so is Sondra, but NO LINDSEY?!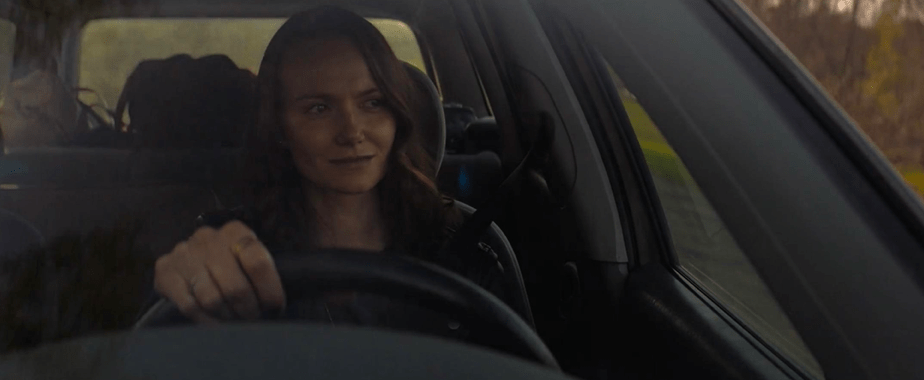 47/ As Allyson is shown leaving Haddonfield to begin a new life, I still find myself wondering what if that new life includes one that she may have accidentally conceived with Corey?
48/ Laurie's and Frank's porch talk scene at the end of the movie is lovely.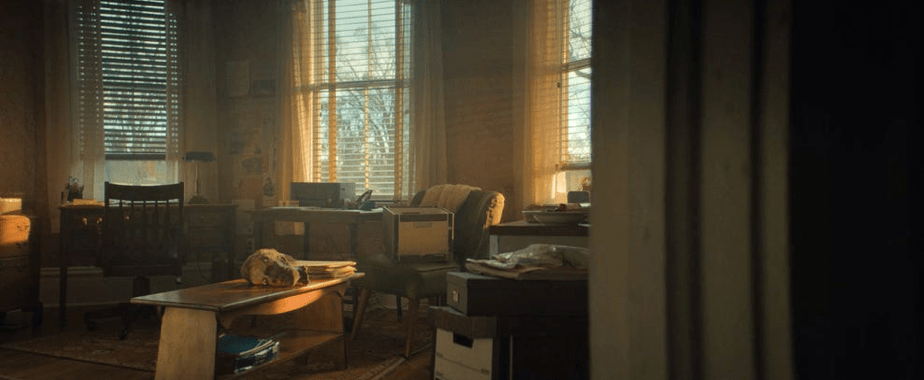 49/ During the final scene of the movie, Michael's mask is shown sitting on the coffee table. Why did Laurie keep the mask?
50/ "(Don't Fear) The Reaper" song concludes the movie. Thankfully it is NOT the muzak version played earlier in the film!
You might also like
---
More from Stories
---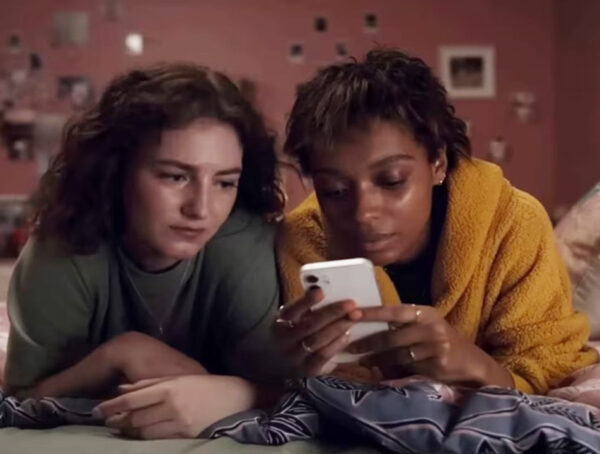 201
For the 2023 North American summer movie season, which officially started May 5 and continued through the (September 2-4) Labor …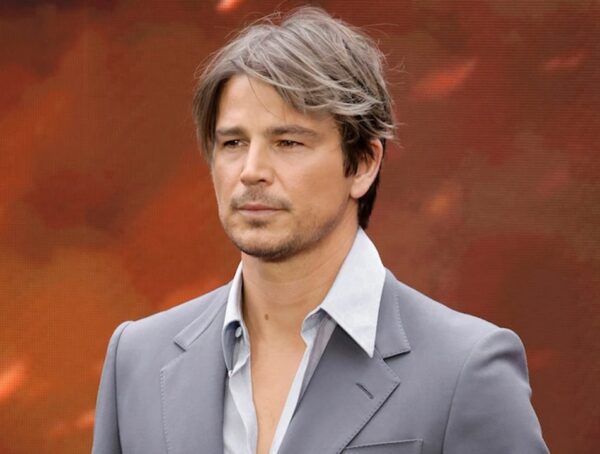 204
While watching writer-director Christopher Nolan's epic film Oppenheimer (2023), the story of American scientist J. Robert Oppenheimer, and his role …