Little Lindsey Wallace won't know what hit her.
Kyle Richards may have become a household name from starring in Bravo's The Real Housewives of Beverly Hills, but long before her reality tv career she was running from the bogeyman in John Carpenter's horror classic Halloween.
At just eight years old, Richards brought to life the character of Lindsey Wallace, a trusting and quick-witted horror fan who was babysat first by Annie Brackett (Nancy Kyes) and then Laurie Strode (Jamie Lee Curtis) on Halloween night of 1978. She looked terror in the face and escaped Michael Myers, who was soon to be recognized as one of the biggest horror villains in film history. Over 40 years later, Kyle reprised her role as Lindsey in Halloween Kills (2021) and was one of a select few to survive a confrontation with Michael Myers.
The Halloween fandom was thrilled to see Richards back in Kills, prompting sudden rewrites to include her in Halloween Ends, the final chapter of the franchise which arrives in theatres and the streaming platform Peacock this week.
We had the opportunity to chat with Kyle about her role in Ends and what audiences can expect from Lindsey's return.
Check out the full Q&A below to find out Kyle's fondest memory on the set of the original Halloween (1978), her favorite sequel in the franchise, and more!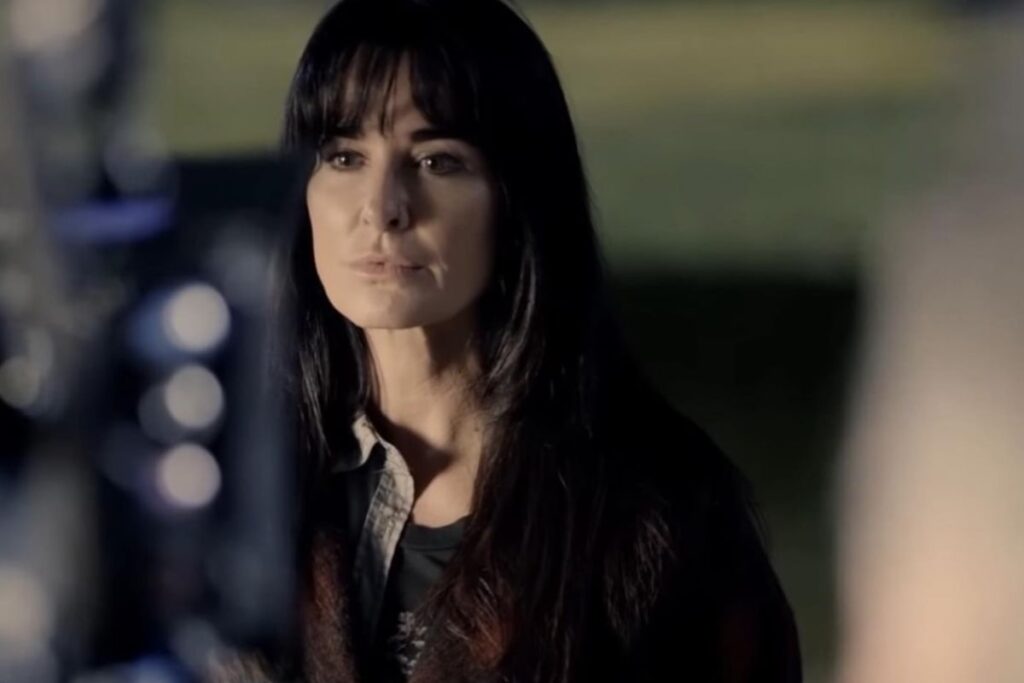 Hi Kyle! It's a pleasure having you here with us to discuss your role as Lindsey Wallace in the highly anticipated Halloween Ends. First off, what are your plans for the premiere this week?
Thanks for having me! I actually have the premiere tonight, my people are on their way over, but I wanted to make sure to fit this interview in.
The premiere is on Hollywood Boulevard so it's going to be a big night. The cast and crew and everyone who was a part of the movie will be there, so I'm just starting to get ready for that.
Ah, that's super exciting! It's such a unique opportunity getting to step back into a role you brought to life over 40 years ago. How did it feel getting back in character and returning to the world of Haddonfield after all this time?
It's been so great! I just feel extremely grateful to be part of such an iconic film franchise. I am very fortunate to be in this position. Not many people can say they've been playing the same character for so many years, with such a loyal fan base. David Gordon Green and the entire crew were so incredible. Overall, it's been an amazing experience.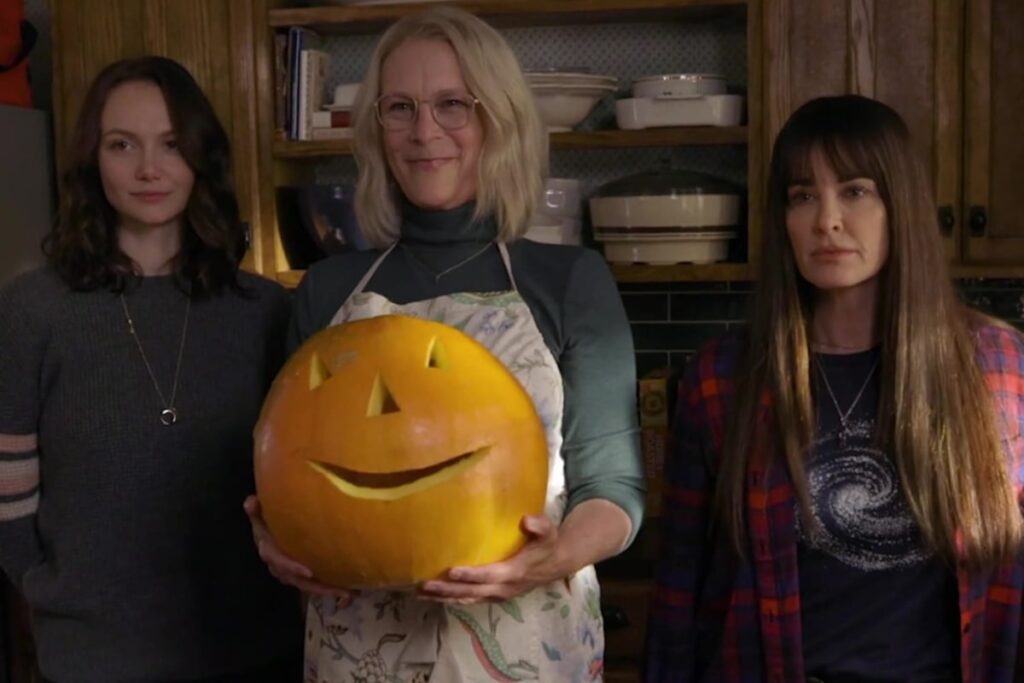 Tell us about how you became involved with Halloween Ends. When were you approached to be in the film?
They actually decided to add me in after the script had already been written. After Halloween Kills, the filmmakers decided they were going to include me.
I have a small role, but for me, my perspective was I wanted to be there to support Jamie in her final Halloween movie. It was exciting for me to be a part of the franchise from the beginning all the way to the end.
Since my part is small I wanted to come from a place of support, with Lindsey being supportive of Laurie and Allyson, who just lost their daughter and their mom. That's where I was coming from with my character. It's very fitting, you know, kind of like art imitating life, or life imitating art, I don't know which one first, ha ha, but that's how I prepared for it.
When you think back to being on the set of the original Halloween, what's the first memory that comes to mind? And what was it like working with Jamie Lee Curtis that first time?
Well, I first think about how nice everybody was to me. At that age, I didn't really realize the movie that we were making. I didn't understand how scary the film was going to be. Of course, I knew about some parts of it because we were hiding in the closet and Michael Myers is there in the shadows with the knife and all that. And running out of the house screaming bloody murder! But with everyone being so nice I was never really scared while making the movie. It's obviously scary when you see yourself in it, especially when you're a child.
I absolutely loved working with Jamie. She was always very sweet, maternal and nurturing, and that really stood out to me. The relationship we've developed over the years has grown stronger and stronger. Jamie is a class act; working with her as an actor she is selfless and collaborative. I'm grateful to have her as a lifelong friend.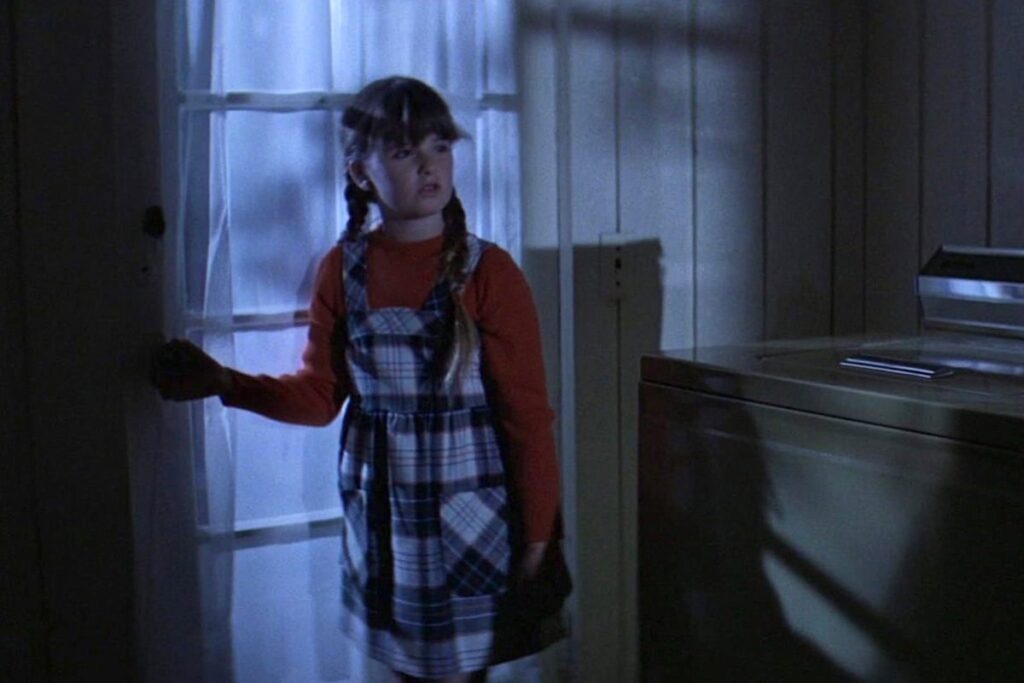 I've read that with Halloween 4, back in 1988, the original focus of the film was supposed to be on the character of Lindsey Wallace. Besides the new David Gordon Green trilogy, were you ever in discussion to reprise your role as Lindsey in past sequels?
No, and I didn't even know that! Years ago I had auditioned for a different part, not specifically to play Lindsey, but then something happened and it got shelved. So when they finally asked me to be a part of Halloween Kills, I was so happy and so excited.
I had always wanted to return and was always hoping that, you know, I could do this again one day. When I went to the premiere of David Gordon Green's Halloween (2018), I said on the red carpet, 'I really want to be in this. Why am I not in this movie?' So, I think it was sort of a case of the squeaky wheel getting the oil. Supposedly, Danny McBride suggested to David Gordon Green to put me in the movie. He said, "Don't underestimate Kyle Richards." I'm very thankful for that.
Danny McBride suggested to David Gordon Green to put me in the movie. He said, "Don't underestimate Kyle Richards."
Last year you were voted Scream Queen of the Year by horror fans in our Rabbit in Red Awards. Congrats again on that! Many consider the scene of you battling Michael Myers as their favorite part of Halloween Kills. Did you expect your return to have such a positive reaction from Halloween fans?
Thank you! It was an honor to be voted the Scream Queen of the Year. You always wonder how people will react, particularly when something has such a loyal fan base. Horror fans are so committed! When you are shooting something you don't know exactly how it will turn out, so I was proud of that scene. It was cold, dark and wet, I was covered in mud and actually broke my nose during that shoot. To be one of the few people in franchise history who took on Michael Myers and lived, that was a good moment for me.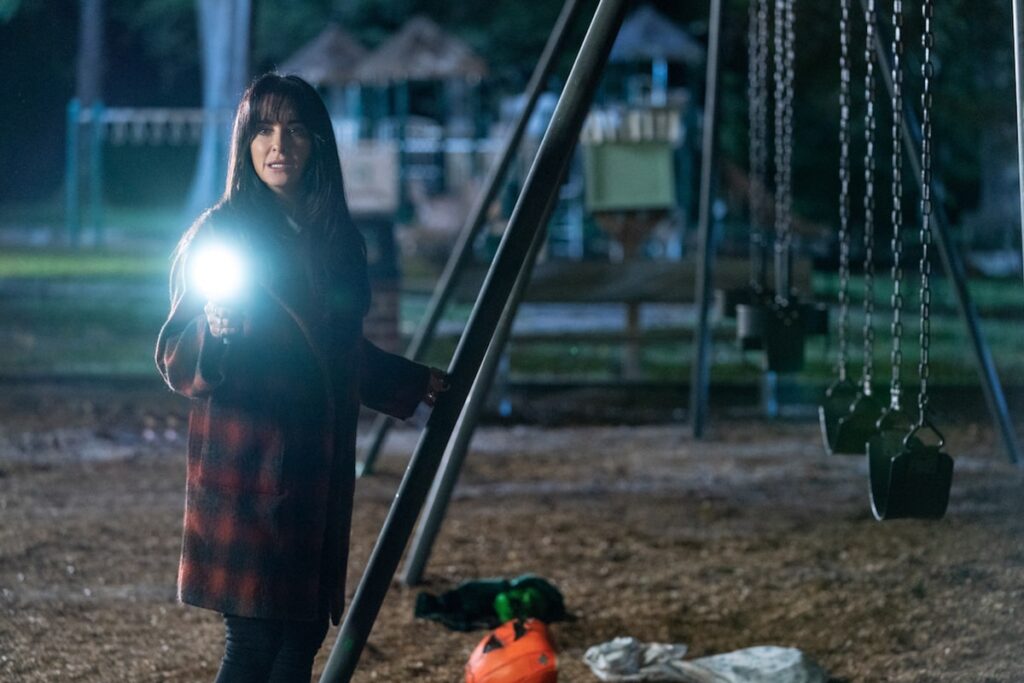 Apparently, there were snakes and alligators in the water where you shot your main scene in Kills. Is that true?
Yes, there actually was! So when David reached out to me about doing Kills, he told me about the theme upfront and asked me to let him know how I felt about it. He was like "You're going to be hiding in a swamp, and it's going to be dark and there are alligators in there but we're going to make sure it's all clear and none get you or anything." And I was thinking 'How does one do that lol?' But I didn't want to say no to the movie.
I told him I was down, I would worry about it when we get to it. So I kind of had that hanging over me the whole time I was filming. The night we were filming that scene I was like 'Oh my gosh, I can't believe what I have gotten myself into.' They did have a stunt double, so they said "If you're not comfortable, we can have a stunt double come in."
I was like 'No, there's no way I'm having a stunt double do this.' But I was scared though. They actually had an alligator handler on the set just in case and I went up to him and wanted to talk to him privately because I didn't want people to see how scared I was. I asked him what the chances are that there will be an alligator in there that night. I noticed three or four guys in the water with rubber suits on who had flashlights looking for them and I was like 'Oh god, I can't believe this is my job.' And then the handler said that I should be more worried about the snakes. I was like 'Nope, that's not what I needed to hear!' Absolutely did not need to know about that!
So I honestly needed to just disconnect from any form of reality. Then in the actual scene, you couldn't even really see because it was so dark and I later asked David why he would make me get in the water with all those alligators when you couldn't even tell that I was basically up to my chest in water. He was like "You know, you needed to feel that to show that fear." I was like 'Thanks, David lol.' But I honestly almost had to like hypnotize myself. He was giving me direction off camera, "Sink lower, sink lower", so I just had to let go and let my body sink down and that was the only way I could do it. I had to get the alligators and snakes out of my head.
Wow, that is crazy! I've honestly heard from so many horror fans, and of the franchise, who consider that park scene and your chase scene as their favorite moment. So you did a really great job!
I was so excited to do it, honestly. I was really excited to go after Michael Myers and have that moment with him. I was like 'This is why Lindsey stayed in Haddonfield!' She didn't take him down all the way, but she also didn't get too hurt.
She was one of the only people who got a good shot in!
I know, it felt really good. Maybe worth breaking my nose.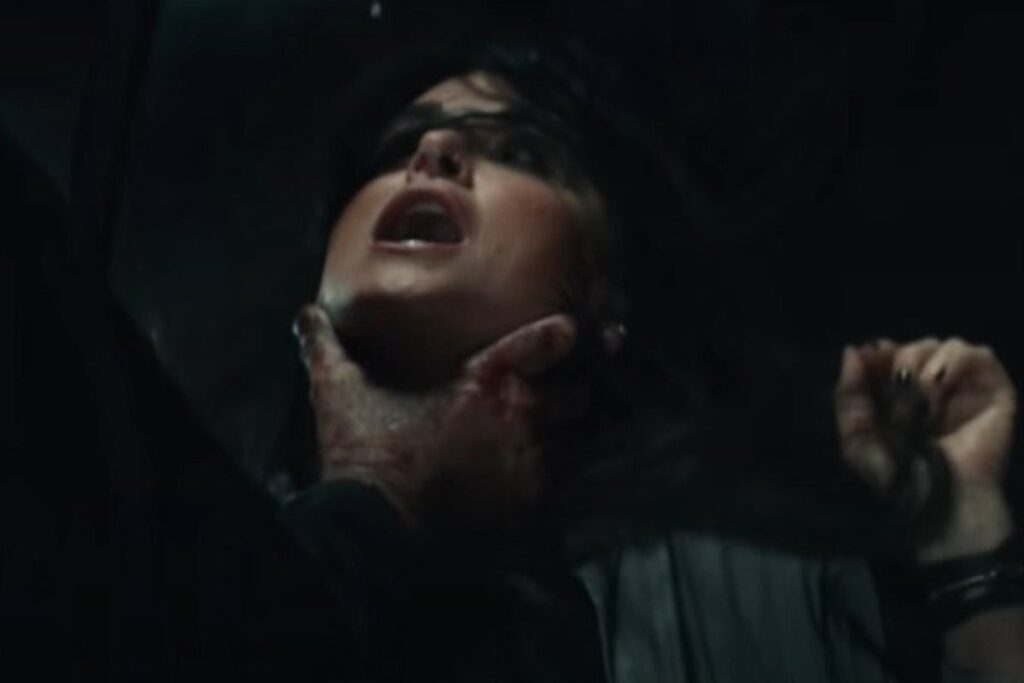 I have to say, you looked badass in Kills and in the photos we've seen for Ends. Did you have a say in Lindsey's look? The plaid, the bangs?
I wanted to do something different from what people perceive me to be. People think of me as the put-together Beverly Hills housewife. The truth is I love a casual vibe, jeans, boots and plaids, and on a daily basis I probably dress more like Lindsey, minus the bangs and nose piercing. Like every girl out there, I have given bangs a try more than once and those really aren't for me.
Did you always know you'd be surviving Halloween Kills?
No, I didn't. I had no idea I would survive all these years. When I was in this movie as a little girl I could have never imagined being here today and still talking about it.
You shared a lot of screentime with Nancy Stephens in Halloween Kills, another Halloween icon who played Marion Chambers in 4 films. I know you didn't have scenes together in the original film. Was it your first time meeting and working with her?
Yes, it was. She was SO lovely. I enjoyed her company SO much. You spend a lot of downtime on the set and people don't realize that even if your part isn't that big you're there a lot. I was flying back and forth filming the Housewives and Kills and I was on set for like six weeks total. So we spent a lot of time together and she just could not be more lovely; I adore her.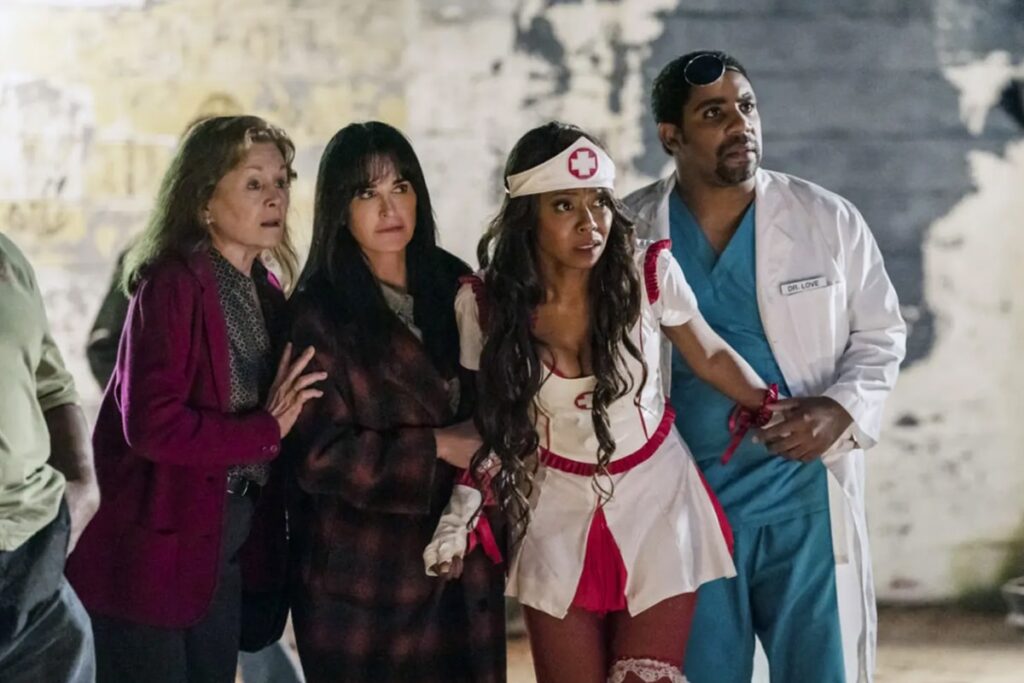 This will be your third time playing Lindsey. I know you can't reveal much, but what can we expect from Lindsey in Halloween Ends? In one of the publicity shots it looked like you were working at a bar possibly.
Yea, I'm a bartender at the local bar, it's called Watering Hole. Like I said it's a small supporting role but I was just excited to come back as Lindsey.
When I came back to do Halloween Kills, I thought about who my character is and talked to David about where Lindsey is in her life now. You know, what has she been up to? You have to kind of wonder why these people have never left Haddonfield.
To me, there were two parts to it. Even though she was terrorized for all these years, she feels safe with the people she's bonded with. And then there's another part of her wanting to have her moment, waiting for Michael to come back; as we see in Halloween Kills where she has that moment with Michael Myers.
I think Lindsey is kind of a loner and she feels safest with the people she's gone through this with. She's into her tarot cards, looking for answers and kind of keeps to herself. I had to create a whole backstory of who she would be today after all of these years.
I think Lindsey is kind of a loner and she feels safest with the people she's gone through this with. I had to create a whole backstory of who she would be today after all of these years.
I was really excited to have a scene with Jamie this time because we hadn't had that since the original. Filming with her was really special because Jamie has been in my life for so many years, so it was great to have that moment and work with her as an adult actor and really understand what we're doing this time.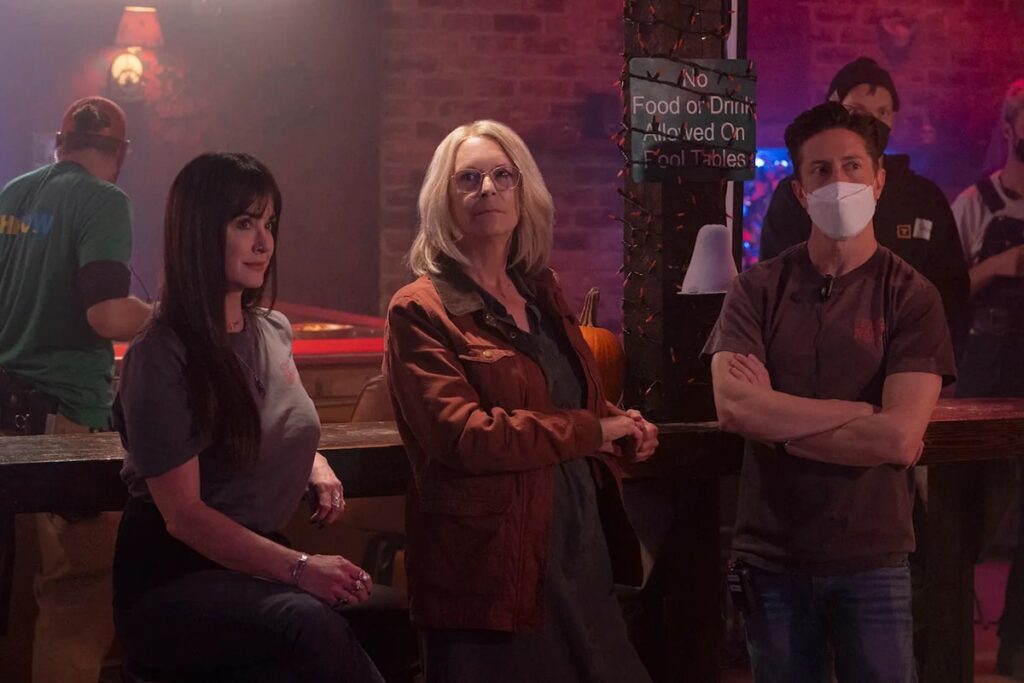 Besides the original, what's your favorite film in the Halloween franchise?
I really enjoyed my scenes in Halloween Kills because they pushed me as an actor. With Ends though, even though I feel it's a bit of a smaller part in its own way, I really enjoyed the storyline a lot. I think the characters are great and everyone did such a fantastic job.
I really enjoyed the opening scene in Ends too. It's amazing. So, I would have to go with Halloween Ends as my favorite after the original.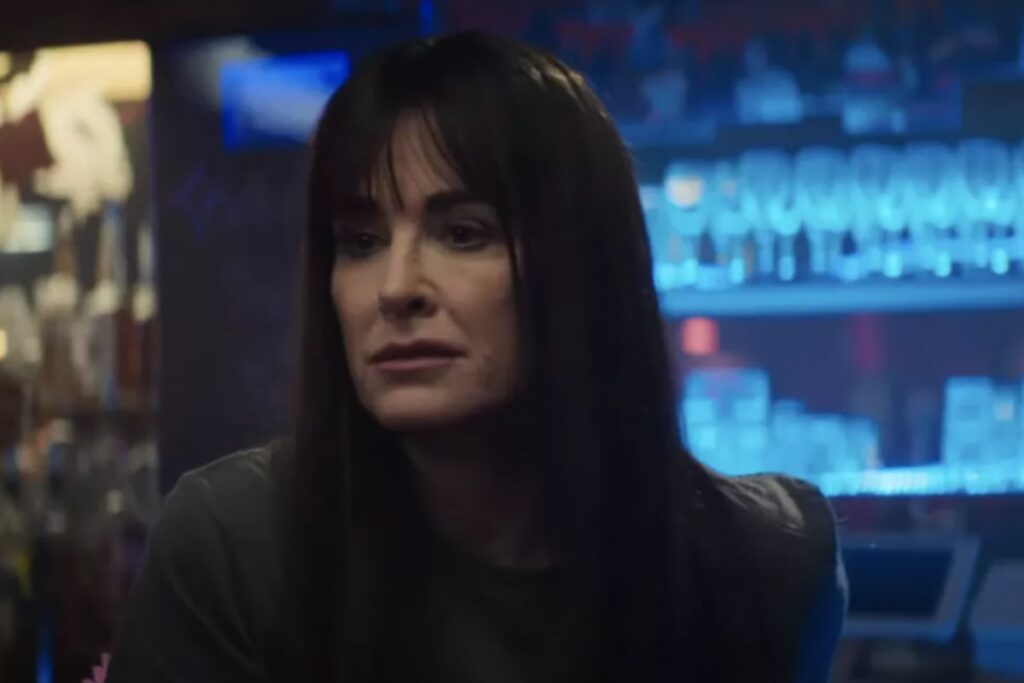 You grew up with this franchise, just like a lot of the fans have. Why do you think so many people connect with the Halloween films?
Gosh, you know, I've thought about that more because I've been asked it before. I think with a lot of these horror films you know who the bogeyman is, for lack of a better word, or who the bad guy is. But you don't really know who the person is they are going after. You remember Jason and Freddy Krueger but not really the other people. I think Laurie and Michael and that relationship is kind of intriguing to people.
What John Carpenter and Debra Hill did with the original Halloween, it was just so well done. It's crazy to think of what a low-budget movie that was. The characters and the music, that's what made it such a pop culture phenomenon and people can't get enough of it; they keep coming back for more.
It's so crazy to me that after all these years, they're still wanting to see these movies and these characters.
It's a very loyal fanbase!
It's really amazing! I'm so grateful for that. Jamie and I would sit on the set, at 2 or 3 in the morning, and we'd say "Can you believe we are here after all these years, playing the same characters?" How many people can say that? It's amazing that the fans are still so passionate about it.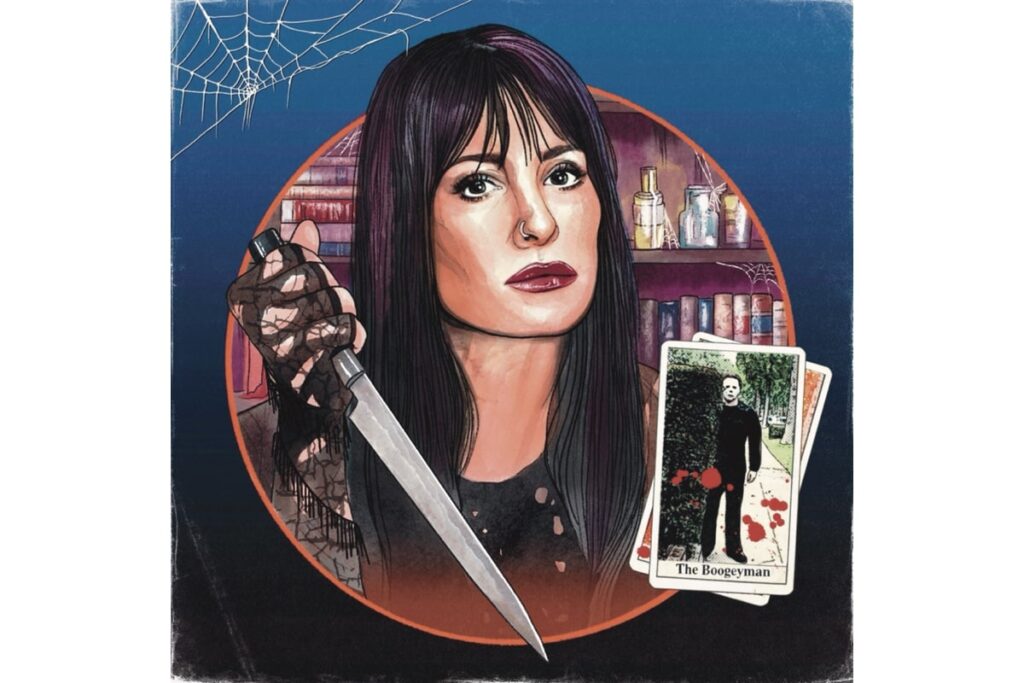 I have one more, fun question to end with. Besides yourself, which of your fellow housewives, past or present on Beverly Hills, would make a great Scream Queen?
Hm hm hm let me think! Okay, I'm going to go with my sister Kim. She did a movie with John Carpenter, too, Assault on Precinct 13. I would definitely say my sister Kim would make a great Scream Queen.
Thank you so much for joining us! Enjoy the premiere tonight and I look forward to seeing Halloween Ends this week.
Thank you so much, I appreciate it!
Watch Halloween Ends in theatres and on Peacock 10/14.
You might also like
---
More from Stories
---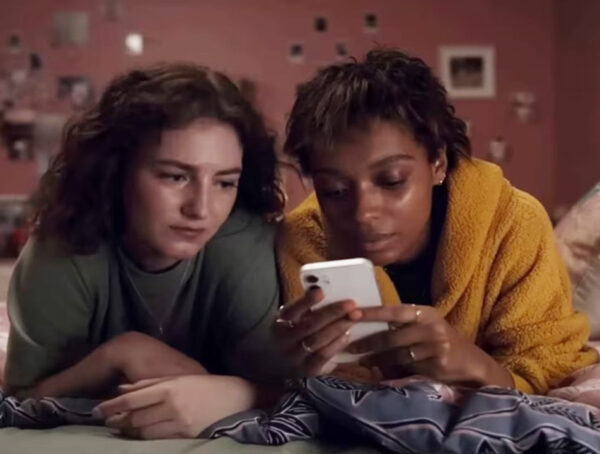 174
For the 2023 North American summer movie season, which officially started May 5 and continued through the (September 2-4) Labor …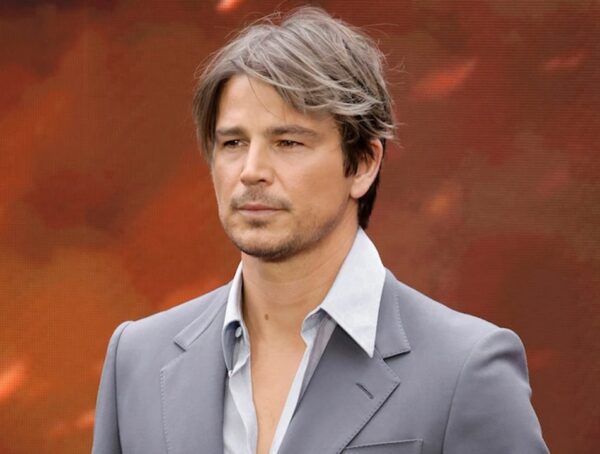 170
While watching writer-director Christopher Nolan's epic film Oppenheimer (2023), the story of American scientist J. Robert Oppenheimer, and his role …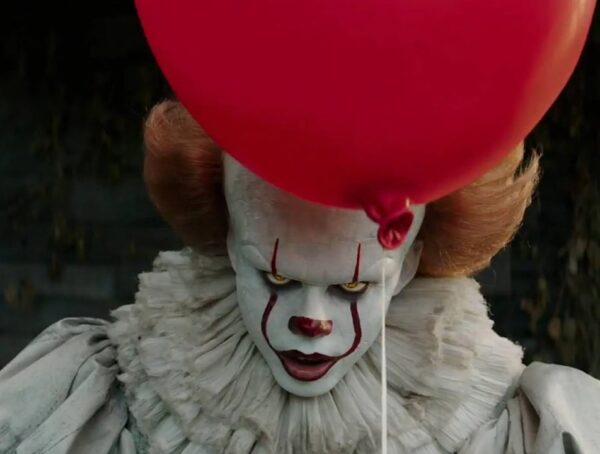 318
Almost as great as my love for watching horror films is my fascination with how well they perform at the …