Ever wonder what it would be like if another actress portrayed your favourite Scream Queen? Though we may think our leading ladies of horror were cast perfectly, in most cases they weren't the first choice for their roles. Casting Calls Part 1 focuses on Scream Queen casting facts from classics like Friday the 13th, Scream, The Exorcist and more!
Friday the 13th (1980)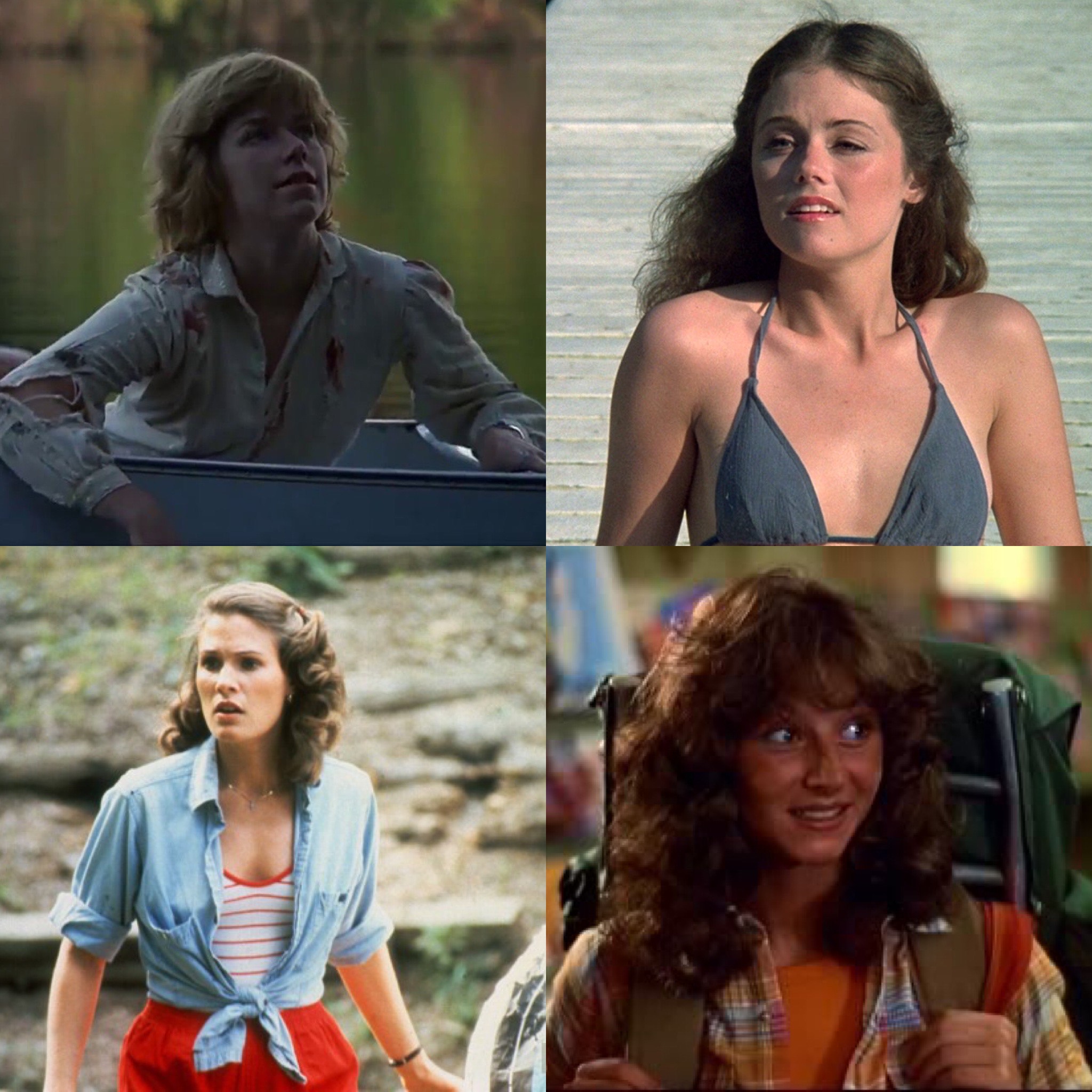 Adrienne King first auditioned for the roles of Annie, Brenda and Marcie before eventually being cast as the final girl, er, sort of, Alice Hardy. The role of Alice was set up as an opening casting call to create more of a buzz around the film. Adrienne won the role for her ability to act natural.
Urban Legend (1998)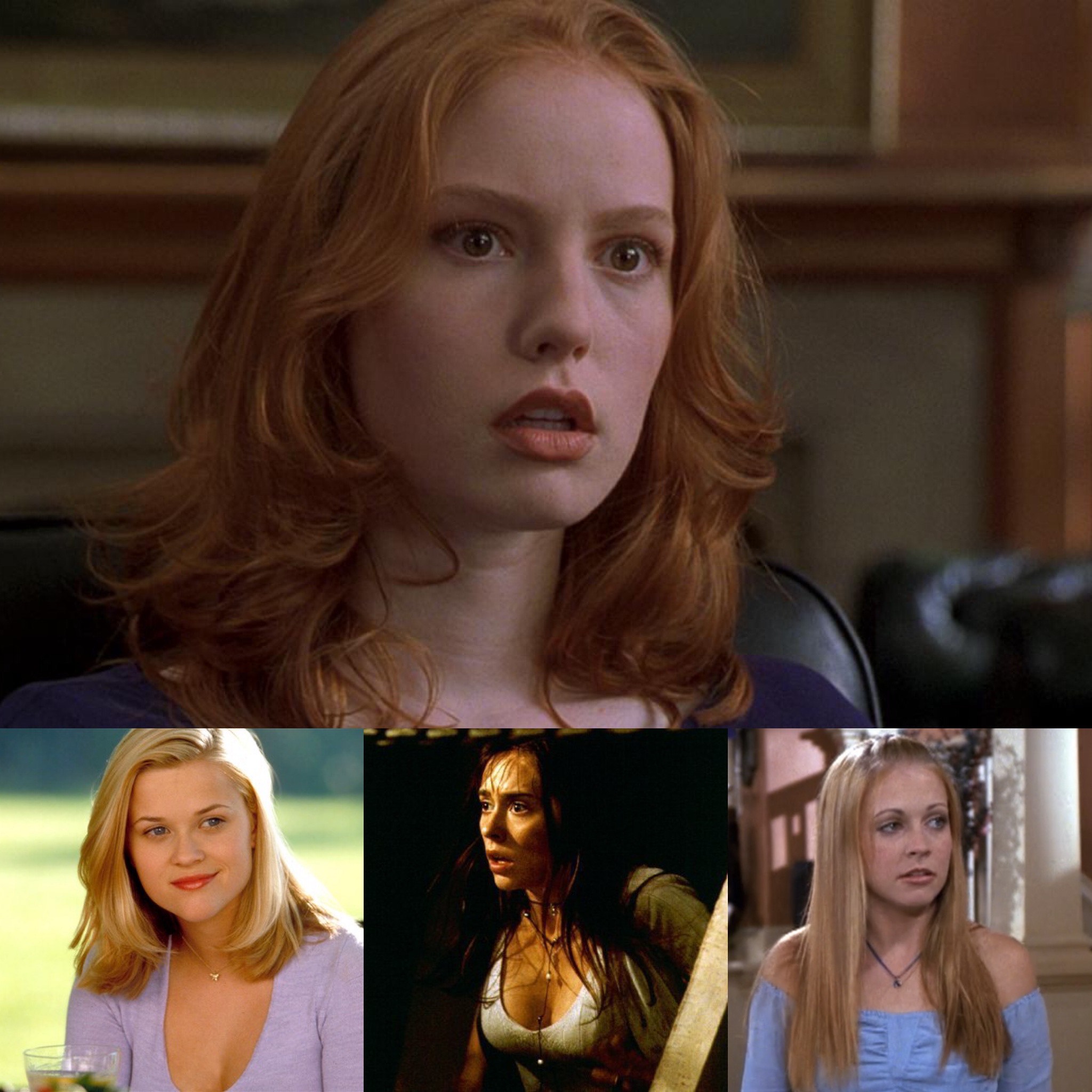 Jennifer Love Hewitt was asked to play the leading lady, Natalie Simon, in Urban Legend but didn't accept as she feared being typecast as a Scream Queen having just starred in I Know What You Did Last Summer the year prior. Reese Whitherspoon and Melissa Joan Hart also turned down the role which eventually went to newcomer Alicia Witt. Melissa Joan Hart declined an offer to play Julie James in IKWYDLS (which went to JLH) but years earlier auditioned for Jamie Lloyd's character in Halloween 4 (1988). Danielle Harris was ultimately cast as Jamie in H4, and appeared in Urban Legend too!
I Know What You Did Last Summer (1997)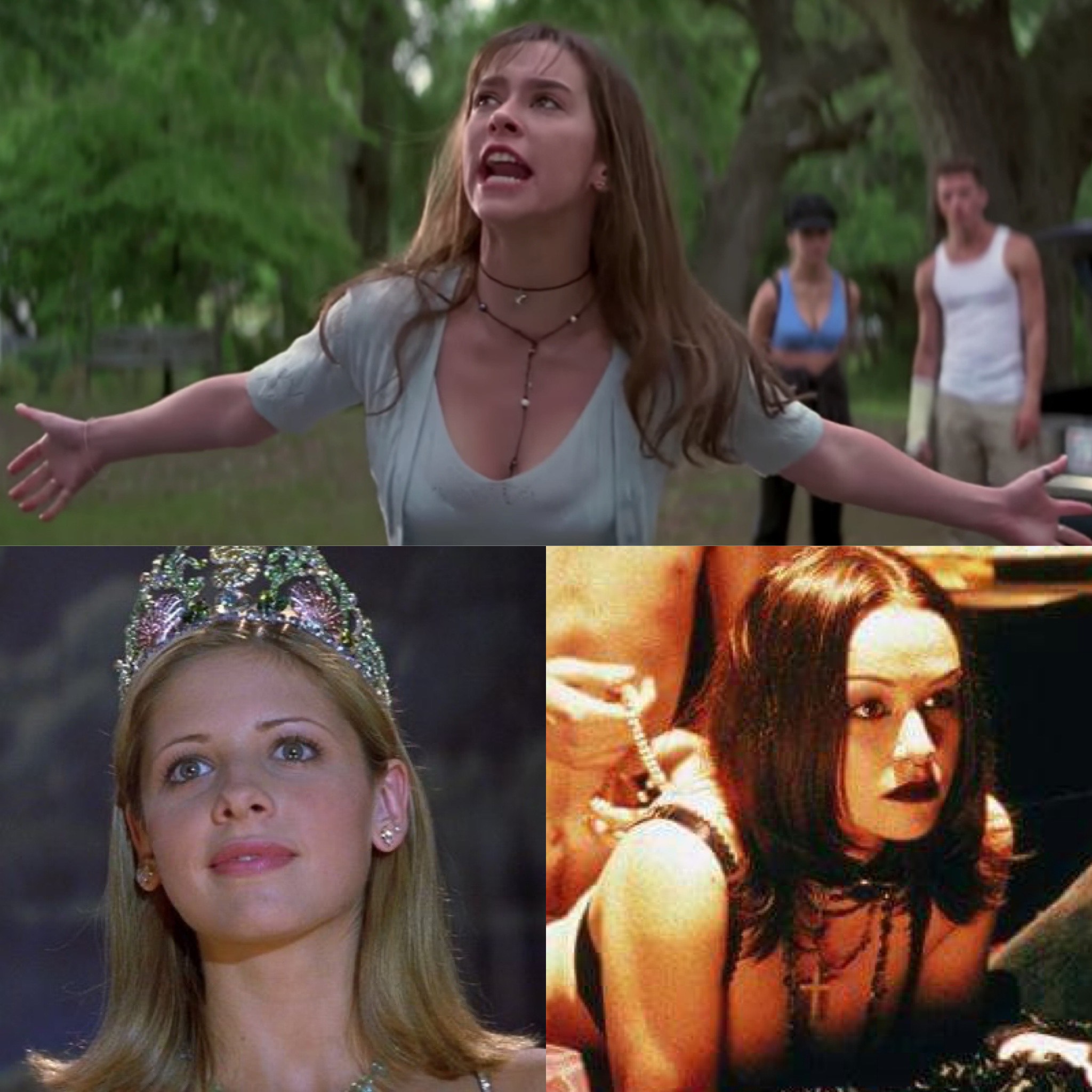 Jennifer Love Hewitt first auditioned to play Helen Shivers and Sarah Michelle Gellar auditioned to play Julie James in the 1997 slasher, I Know What You Did Last Summer. In the end, they were each cast in the opposite role. Danielle Harris was also considered for the role of Julie James at one point.
A Nightmare on Elm Street (1984)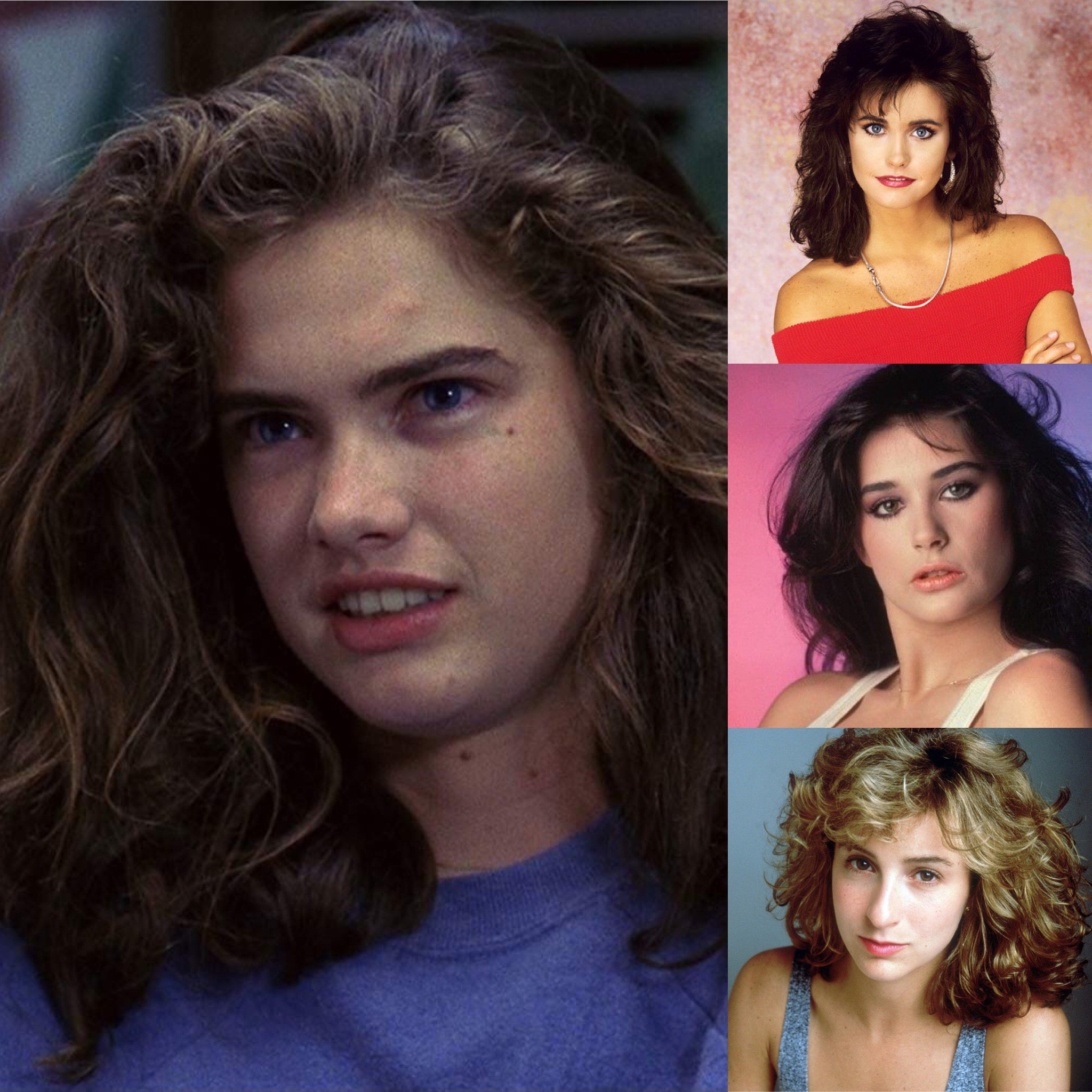 Heather Langenkamp was up against over two hundred actresses for the coveted role of Nancy Thompson in Wes Craven's classic A Nightmare on Elm Street. Oddly enough, her final audition for the character took place on Friday, January 13th, 1984. Other actresses who were considered for the part include Courteney Cox, Demi Moore, Jennifer Grey, Tracey Gold and Claudia Wells.
Halloween H20: Twenty Years Later (1998)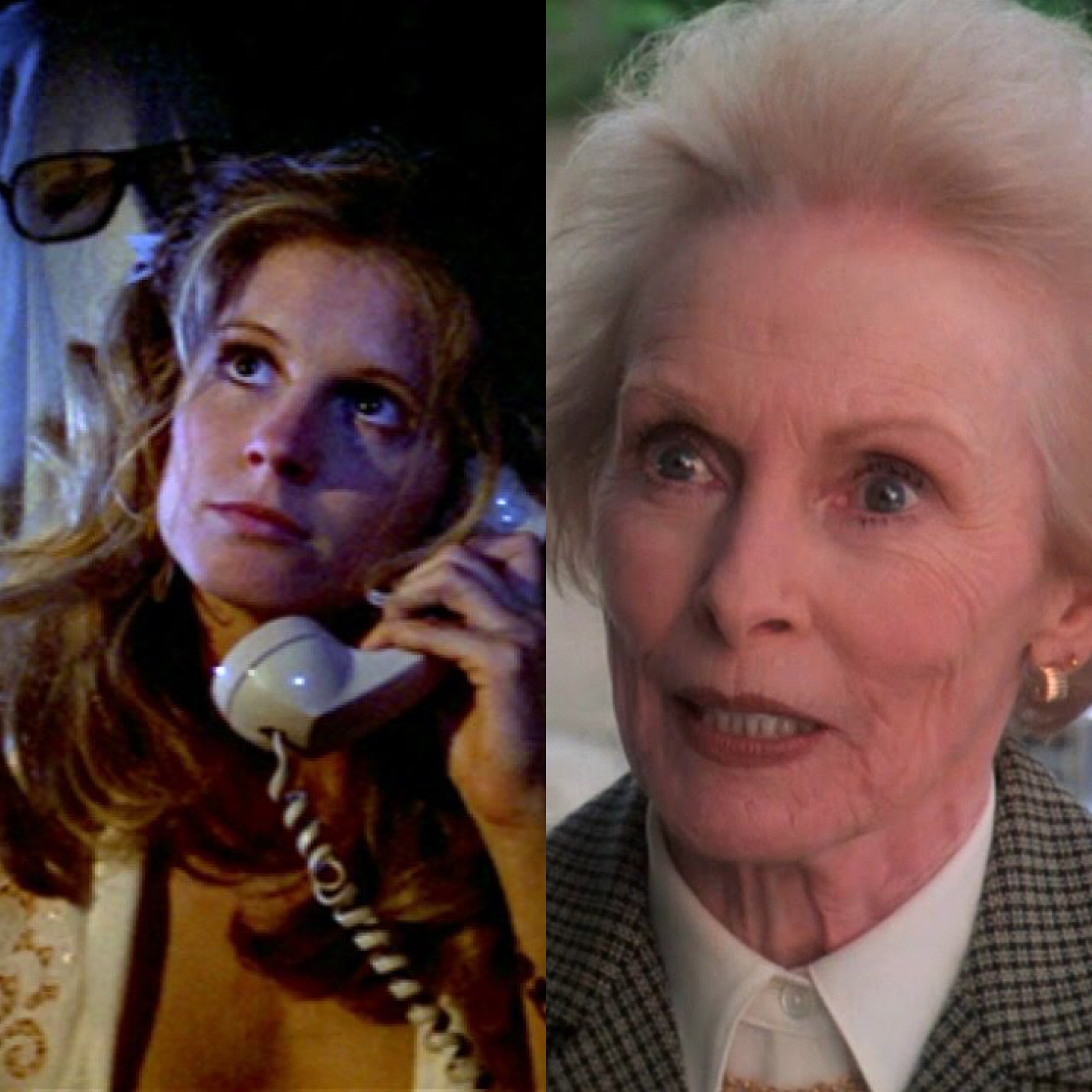 P.J. Soles, who did a totally stellar job of playing Lynda in the original Halloween (1978), was originally asked to play Laurie Strode's (or Keri Tate's) secretary, Norma Watson, in Halloween H20. If the name Norma Watson rings a bell, it's because it is also P.J. Soles' character's name in Carrie (1976). Soles took too long to respond to producers as she was hesitant about returning to the franchise as someone other than Lynda and eventually lost the part to Jamie Lee Curtis' mother, Janet Leigh. This would be the second horror film the mother/daughter duo would star in together after The Fog in 1980. Soles would eventually go on to make a small cameo in Halloween (2018) as the voice of Allyson Strode's teacher.
The Exorcist (1973)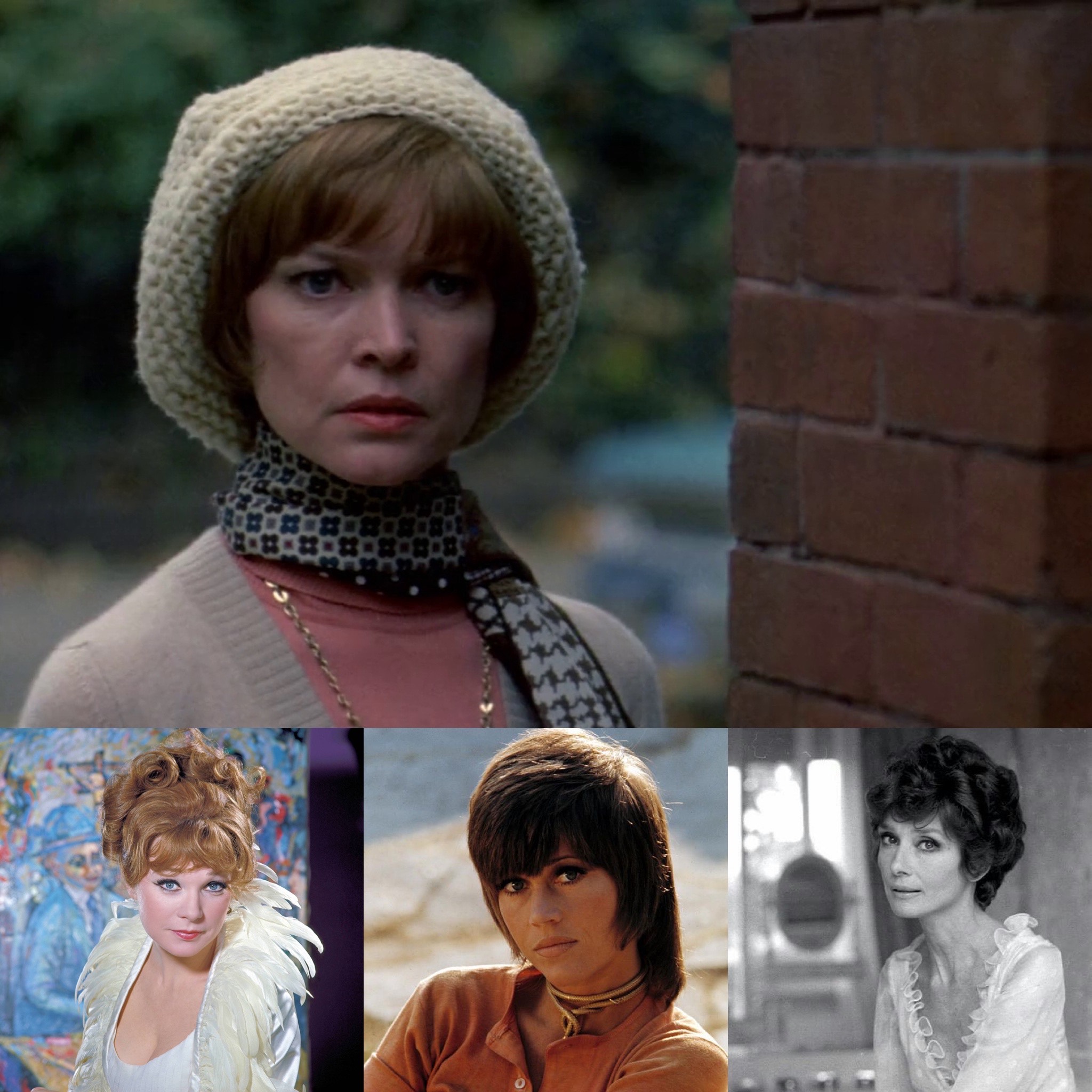 Shirley Maclaine, who was a friend of screenwriter William Peter Blatty, and her real-life daughter Sachi were the inspiration for Chris MacNeil and daughter Regan in The Exorcist. Shirley was flattered to have the heroine of the film based on her but turned it down due to the violent demonization of a child in the script. Audrey Hepburn was then offered the role of Chris but declined as Director William Friedkin, wouldn't agree to shoot her scenes in Rome where she was living at the time. Jane Fonda was next in line but rumours spread that she told Friedkin the script was a "capitalist piece of shit." Years later Fonda met with Friedkin in-person to deny that statement. Ellen Burstyn was very eager to play Chris and called Friedkin directly to show interest. Her determination ultimately paid off. Eve Plumb and Laura Dern both auditioned to play Regan before Linda Blair was cast.
Halloween (2018)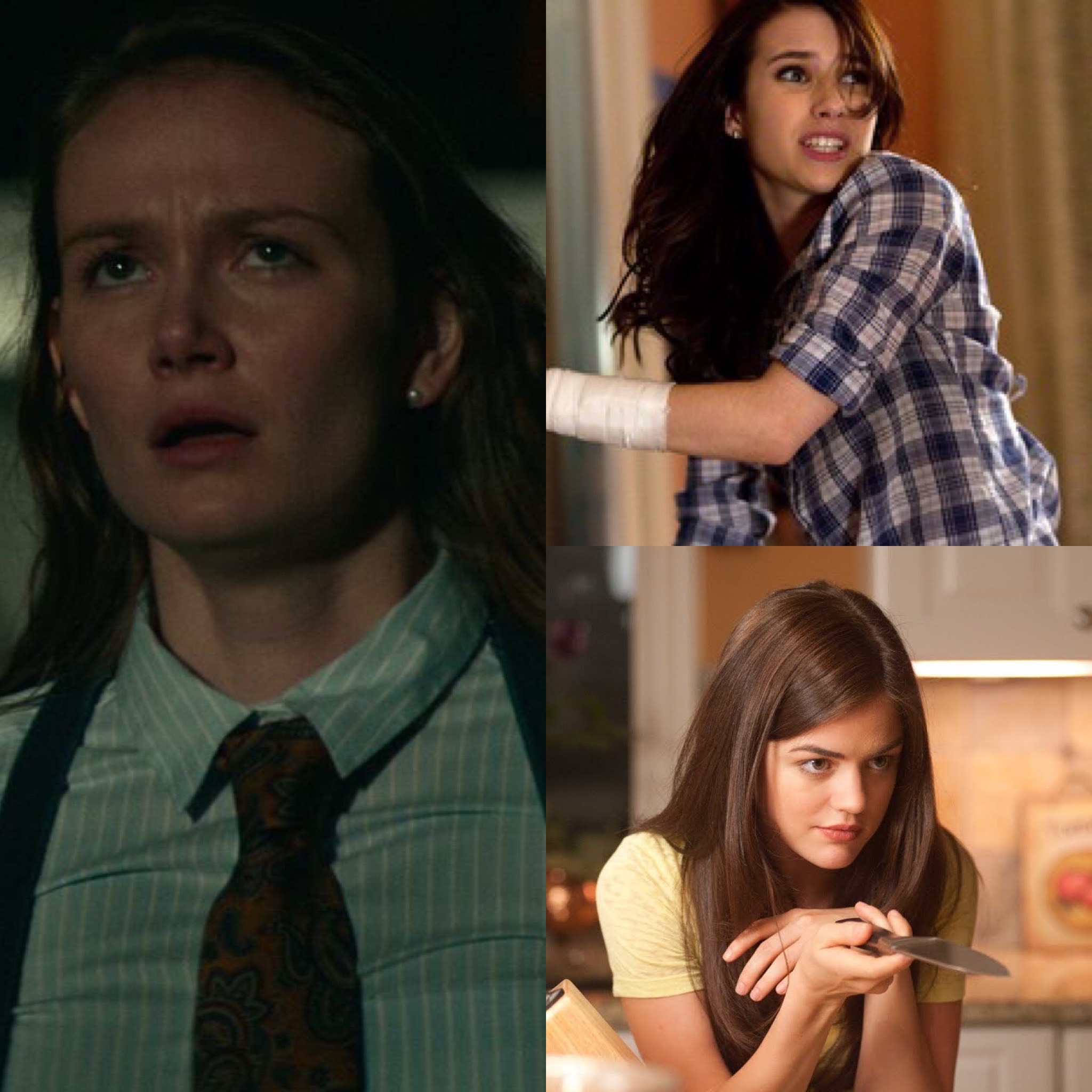 Emma Roberts and Lucy Hale both contacted Danny McBride to play the role of Laurie Strode's grandaughter Allyson in Halloween 2018. Producers decided they wanted to go with a newcomer, as John Carpenter did with Jamie Lee Curtis in Halloween 1978, resulting in Andi Matichak being cast.
Scream (1996)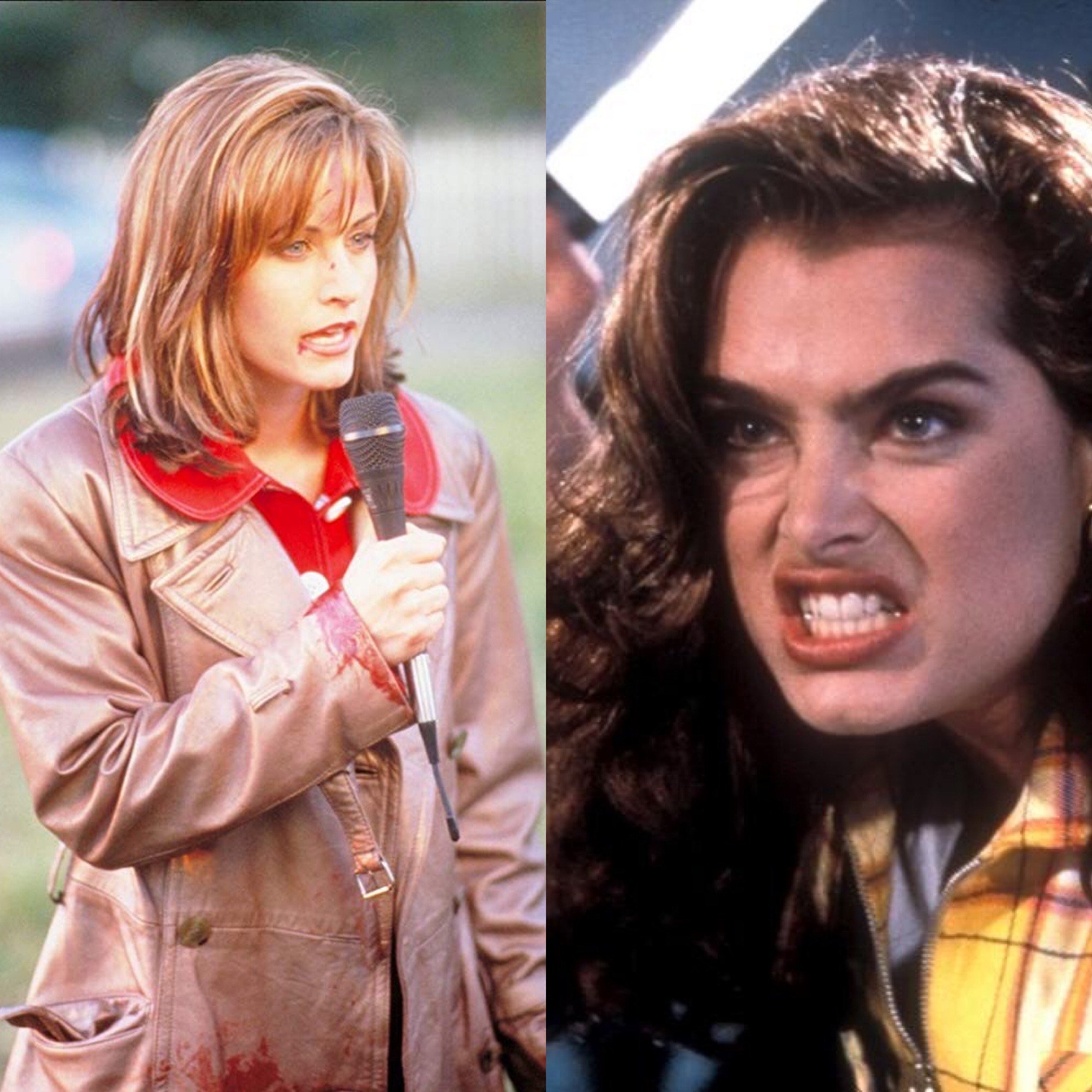 Courteney Cox had to convince producers she was meant to play Gale Weathers in Scream. She'd been wanting to play a "bitch" character to show her diversity as an actress after portraying the wholesome Monica Gellar on Friends. Producers initially weren't convinced Cox would be believable as the determined reporter which forced her to campaign even harder, something the real Gale Weathers would do, no doubt. Janeane Garofalo was initially offered the role but turned it down and Brooke Shields was nearly cast before Courteney's efforts paid off.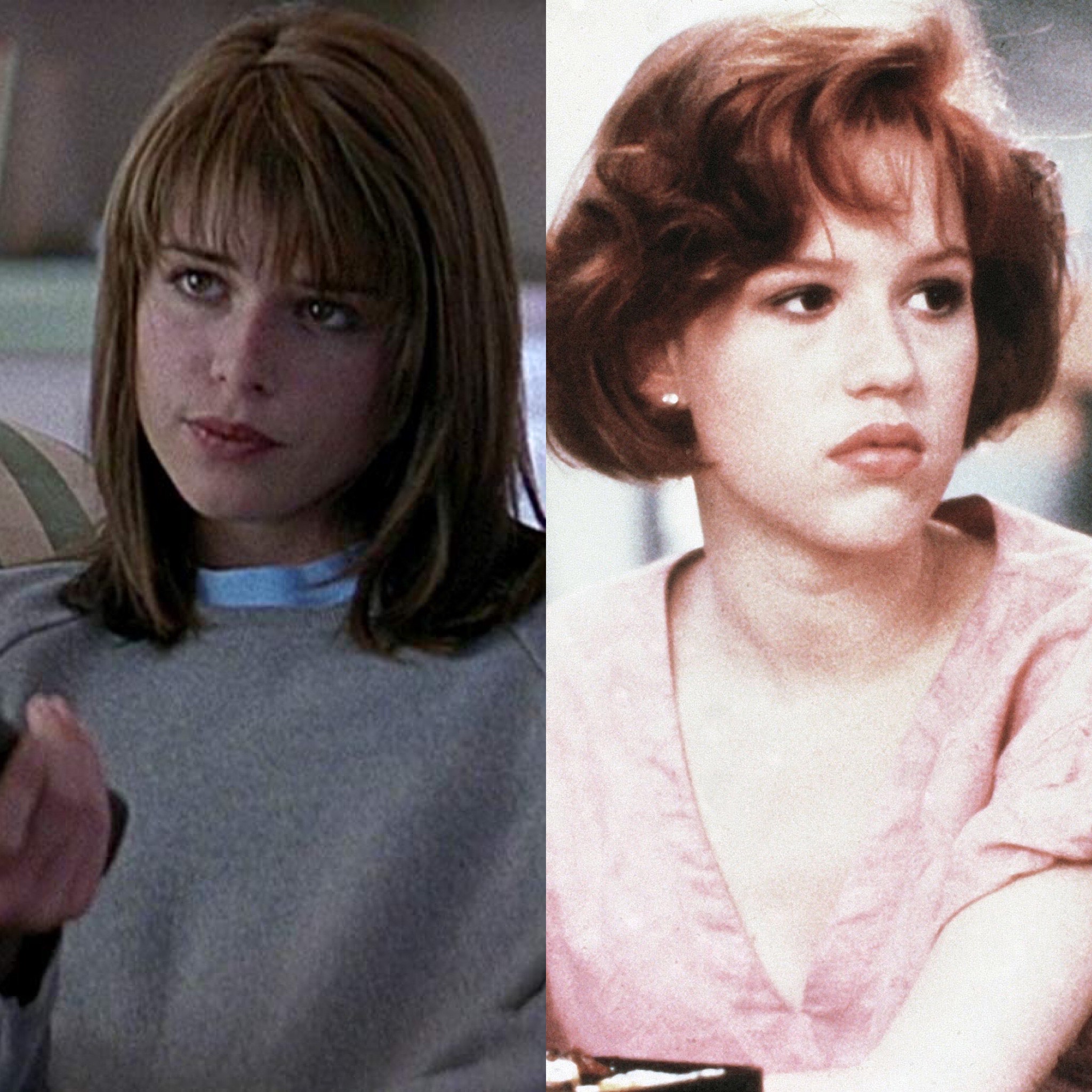 Molly Ringwald was a favourite of writer Kevin Williamson and was originally offered the role of Sidney Prescott. She turned it down stating she didn't want to play a high school student at the age of 27.
Halloween (1978)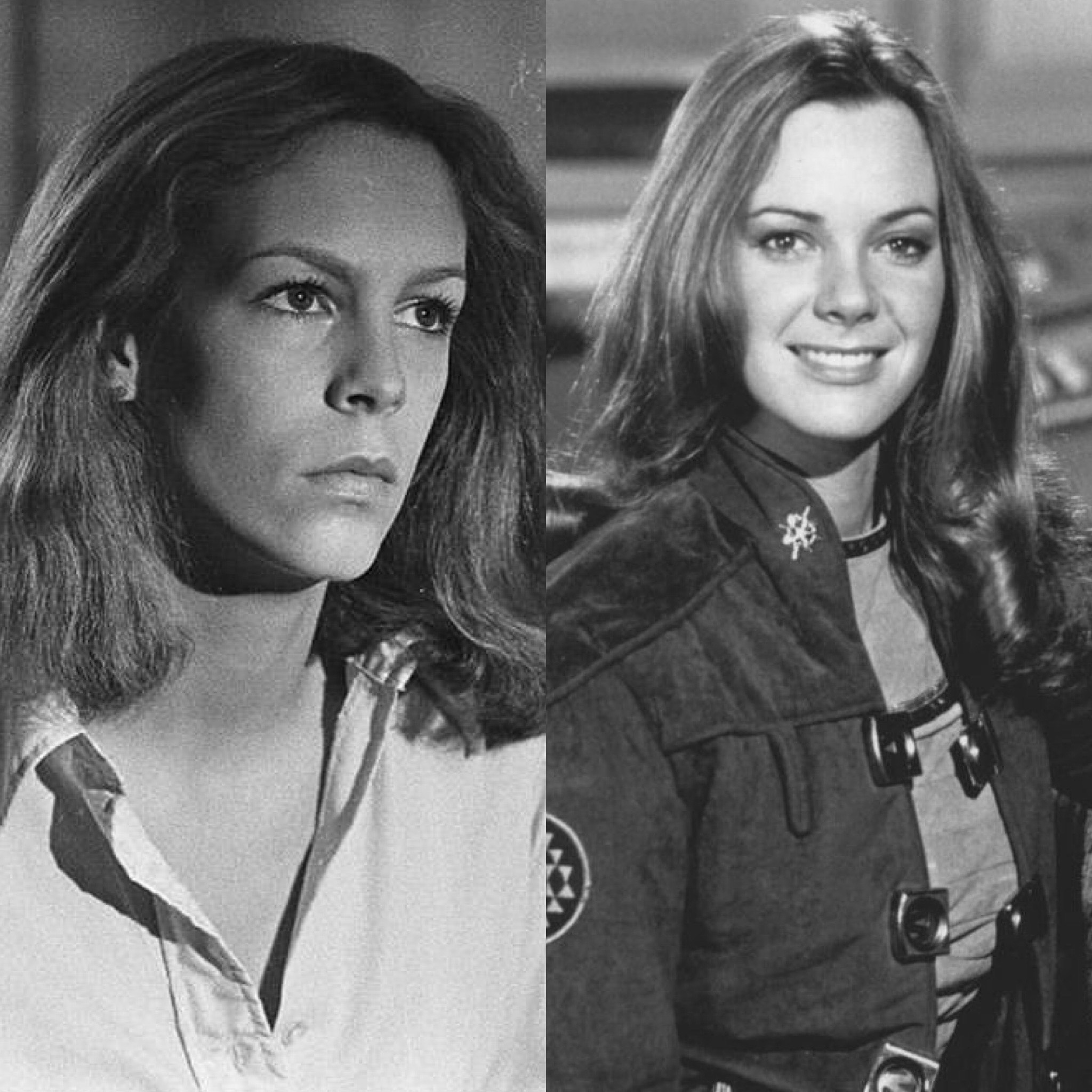 Anne Lockhart was John Carpenter's first choice to play Laurie Strode but he ultimately chose to hire Jamie Lee Curtis as a tribute to Alfred Hitchcock who gave her mother, Janet Leigh, scream queen status in Psycho (1960).
The Ring (2002)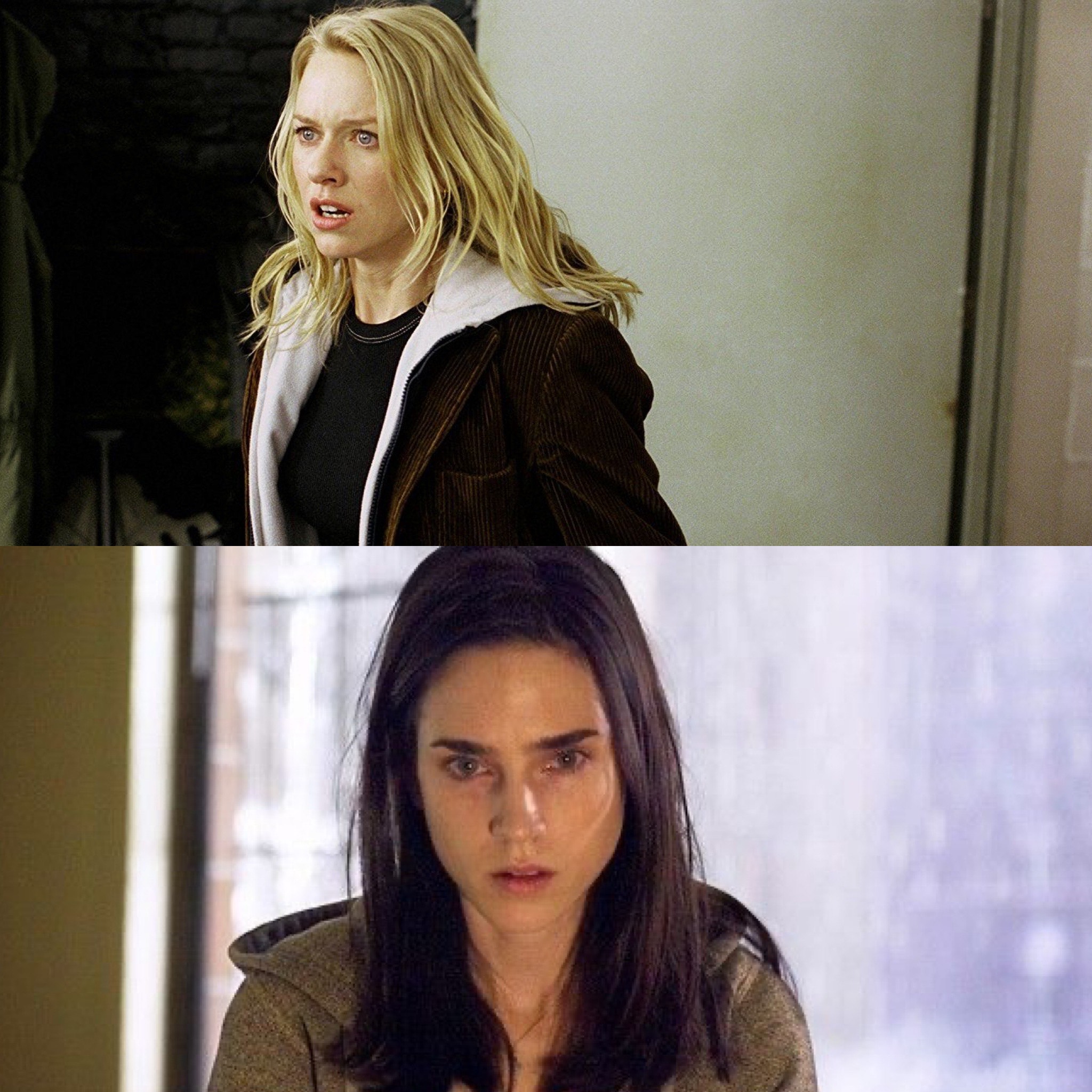 Jennifer Connelly, who later starred in Dark Water in 2005, another Japanese horror remake, was first asked to play the leading role of Rachel Keller in The Ring. After she turned it down, it was offered to Gwyneth Paltrow, Jennifer Love Hewitt, and Kate Beckinsale before ultimately going to Naomi Watts.
Do you agree with the final casting choices above or would you prefer someone else in the role of these iconic Scream Queens? Sound off below!
You might also like
---
More from Horror Facts
---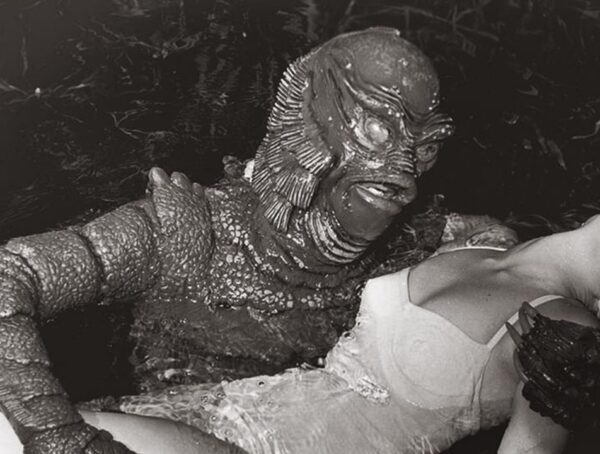 469
For the 27th edition of Horror Facts, we're featuring 10 summer creature features like 3D monster film Creature from the …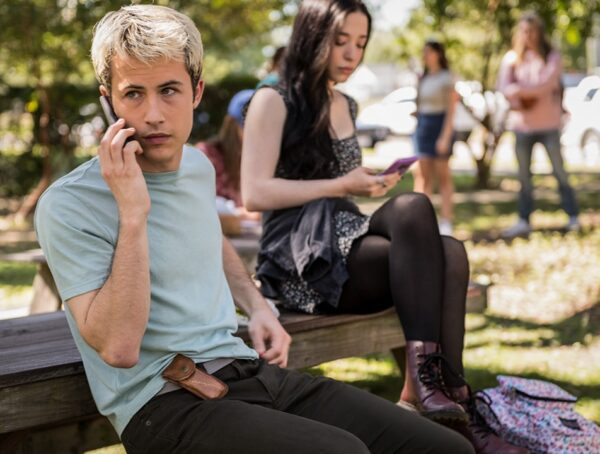 640
For the 26th edition of Horror Facts, we're featuring fifteen 5th entries from popular horror franchises like Scream (2022), Halloween …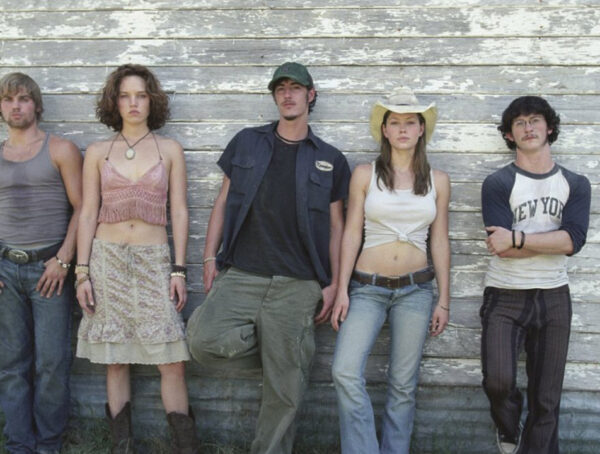 597
For the 25th edition of Horror Facts, we're featuring 25 of the most widely recognized horror remakes including The Texas …