Rabbit in Red's Featured Artist for September, Mr Lauder, is a UK-born, Canadian-raised Artist, Illustrator + Tattooist living in Vancouver, Canada. Primarily a self-taught artist with a background in design and education.
To see more of his work, follow @mrlauder on Instagram.
10 Questions and Artworks with Mr Lauder
What's your favorite scary movie?
I can't pick just one so here's a list: Jennifer's Body, Elvira Mistress of the Dark, Gremlins 2, American Werewolf in London, Resident Evil, Scream, Carrie, Alien (1 + 2), Poltergeist, Death Becomes Her, Beetlejuice, Bramstocker's Dracula, Lifeforce, They Live
What's your favorite horror artwork you've created?
It's a tie between Sarah Michelle Gellar as Buffy + Drew Barrymore as Casey Becker
When did you start making horror movie pieces?
I've been making horror movie-inspired artwork since 2008 + tattoos since 2017.
Favorite horror movie sequel?
Return of the Living Dead
Favorite horror movie character?
Elvira / Jennifer Check (Jennifer's Body)
What horror film series would you revive if you could?
Alien
Favorite horror movie scene/line?
Sigourney Weaver 'Get away from her you bitch!' / Jennifer's Body 'My tit'
Favorite chase scene?
28 Weeks Later – zombie rage run
Favorite kill scene?
Chestburster in Alien
What horror film do you think is underrated?
Lifeforce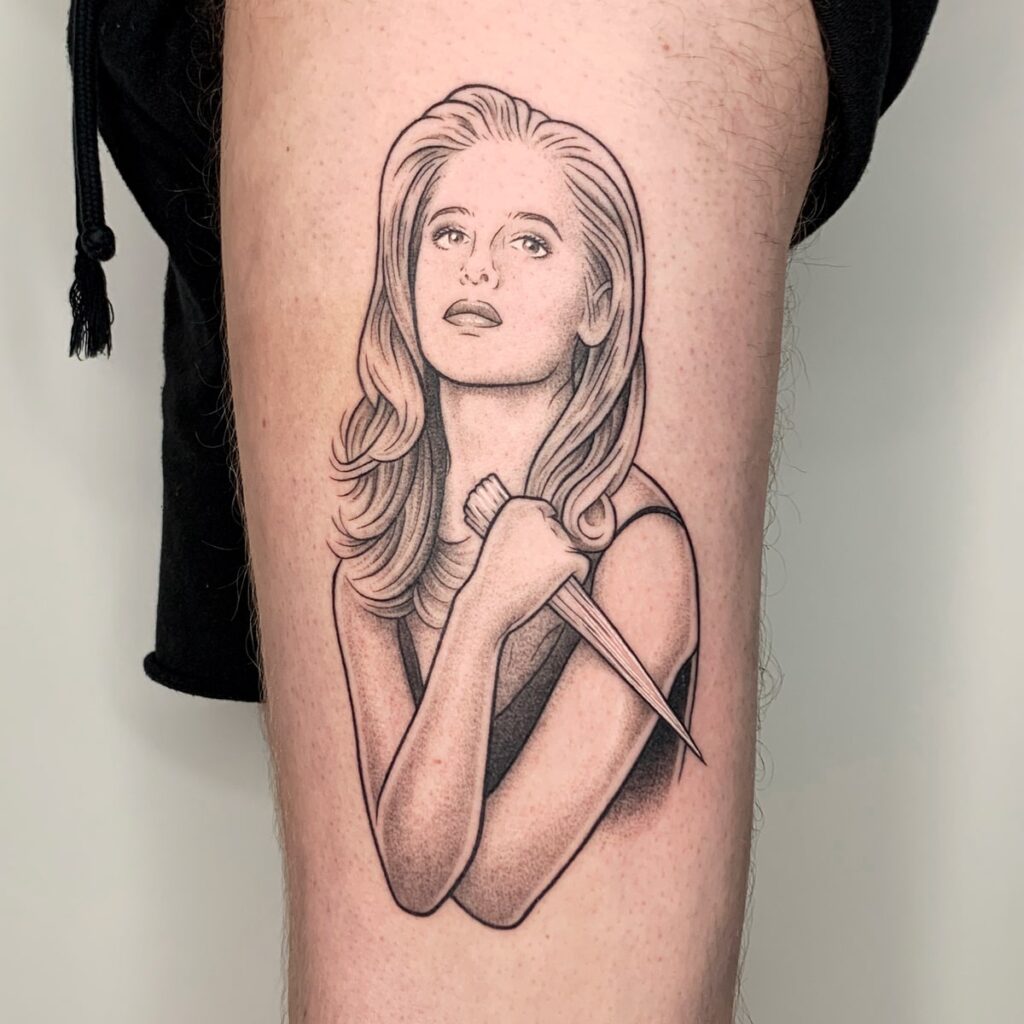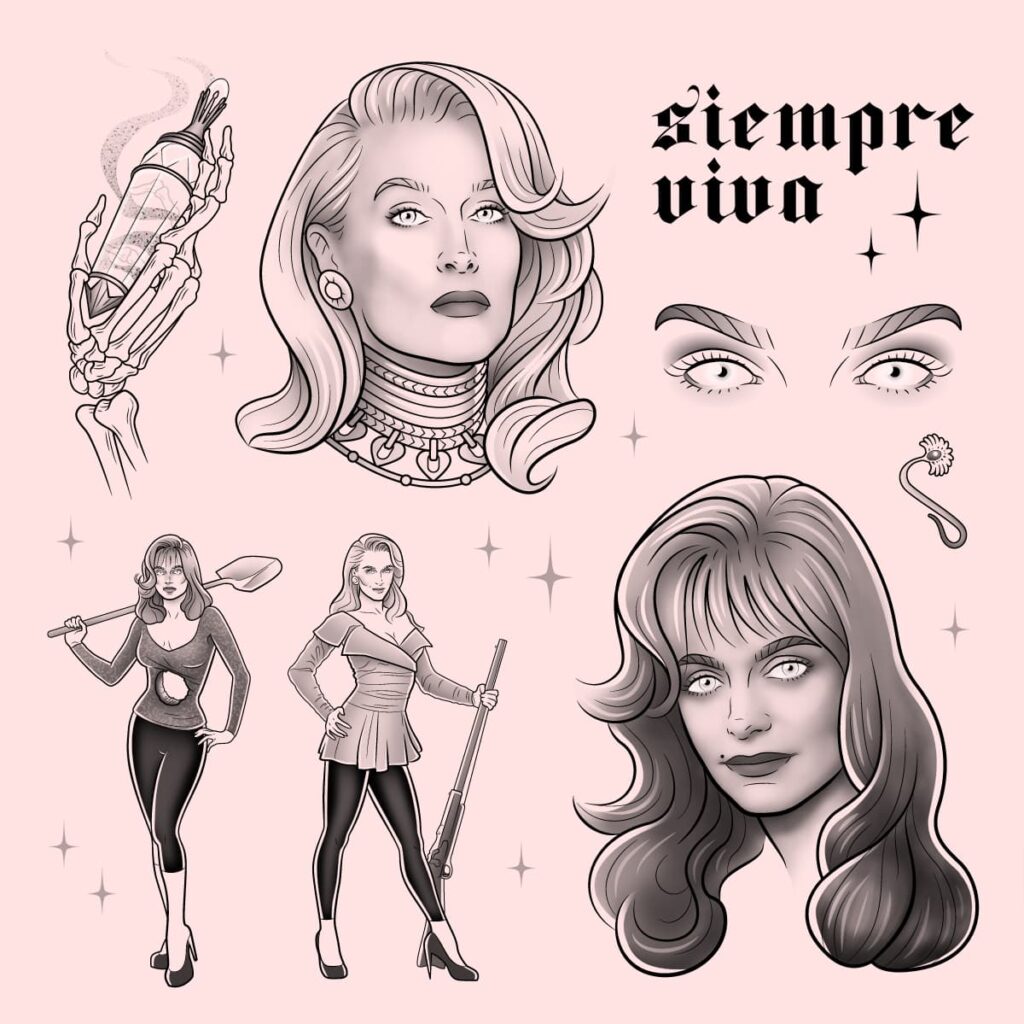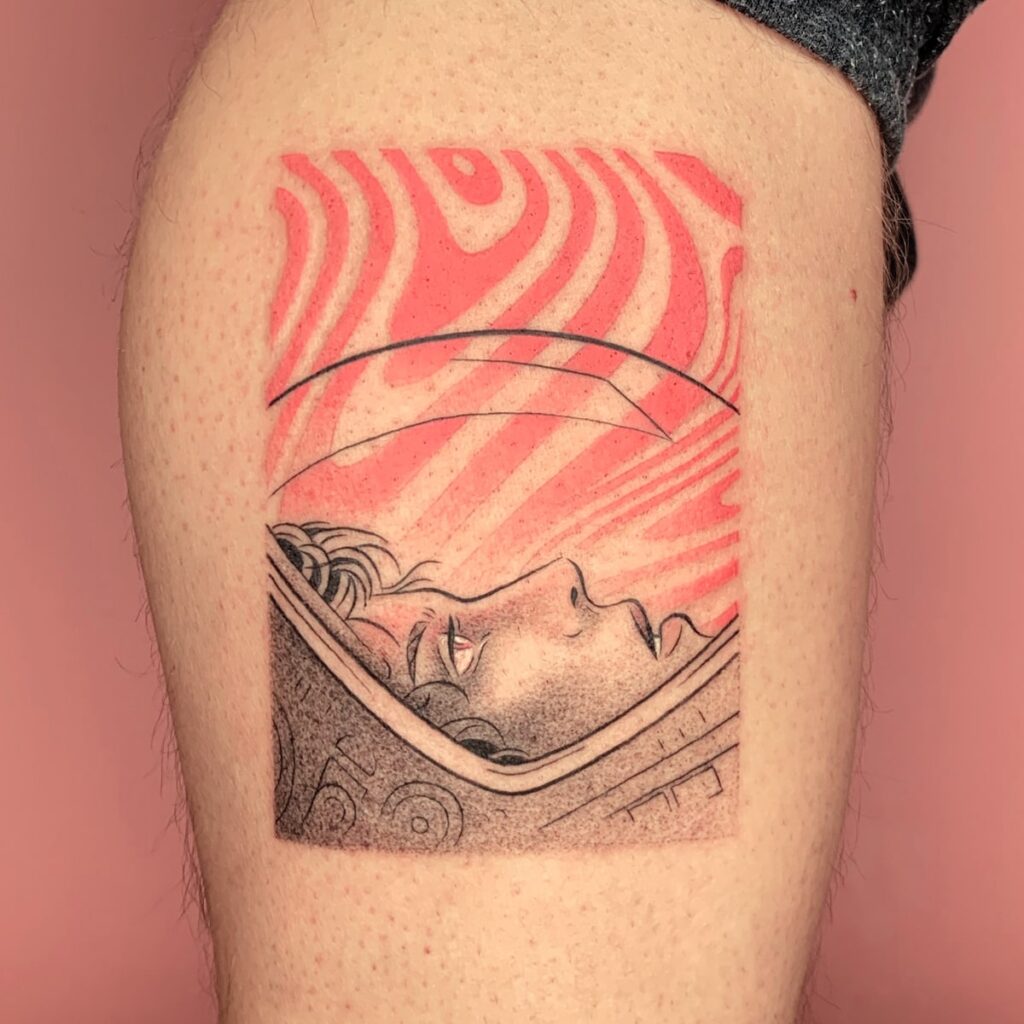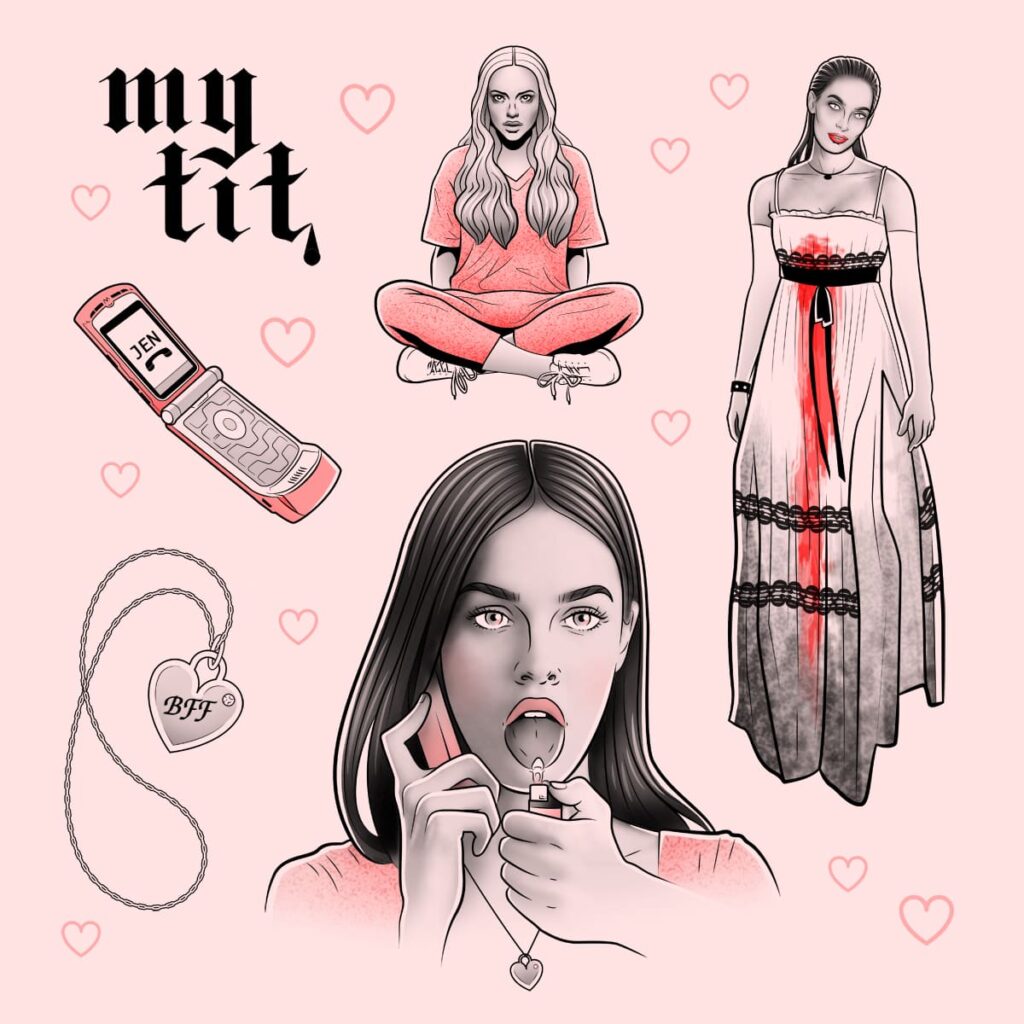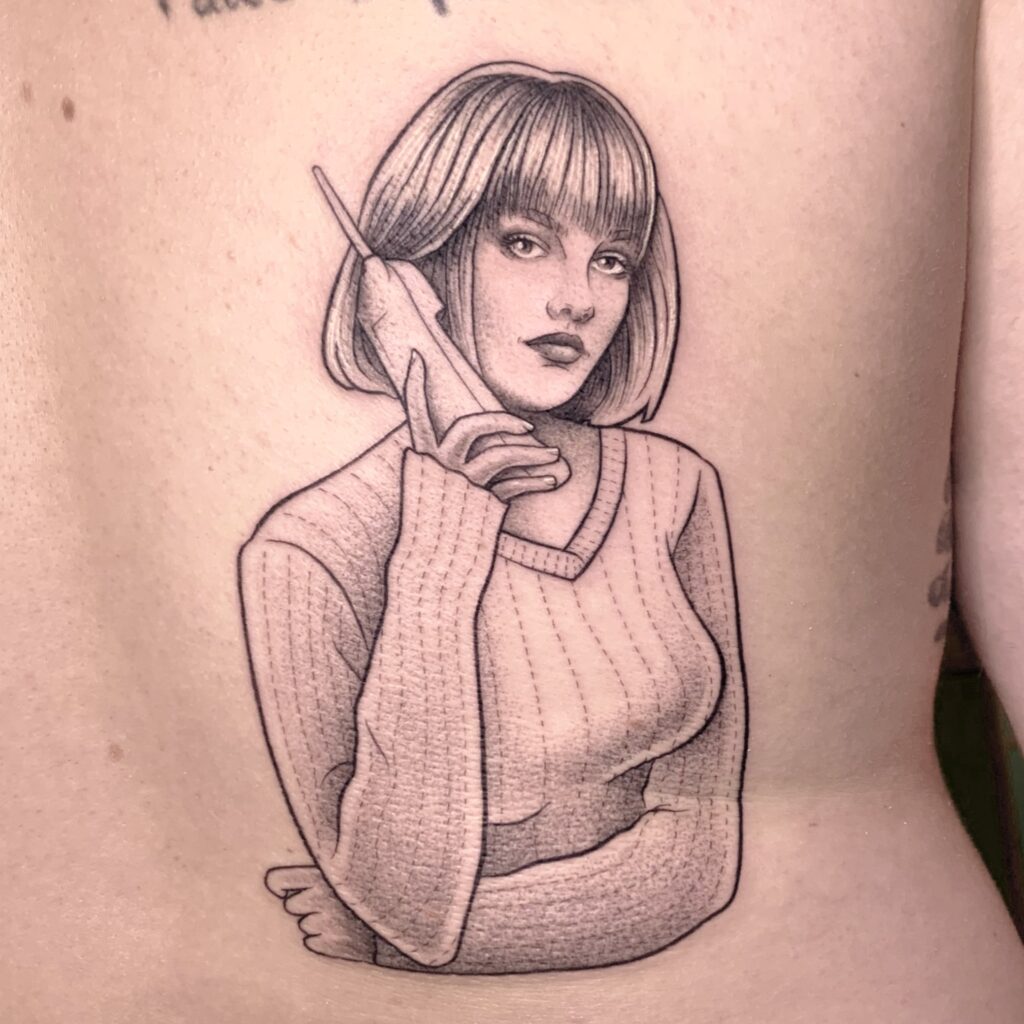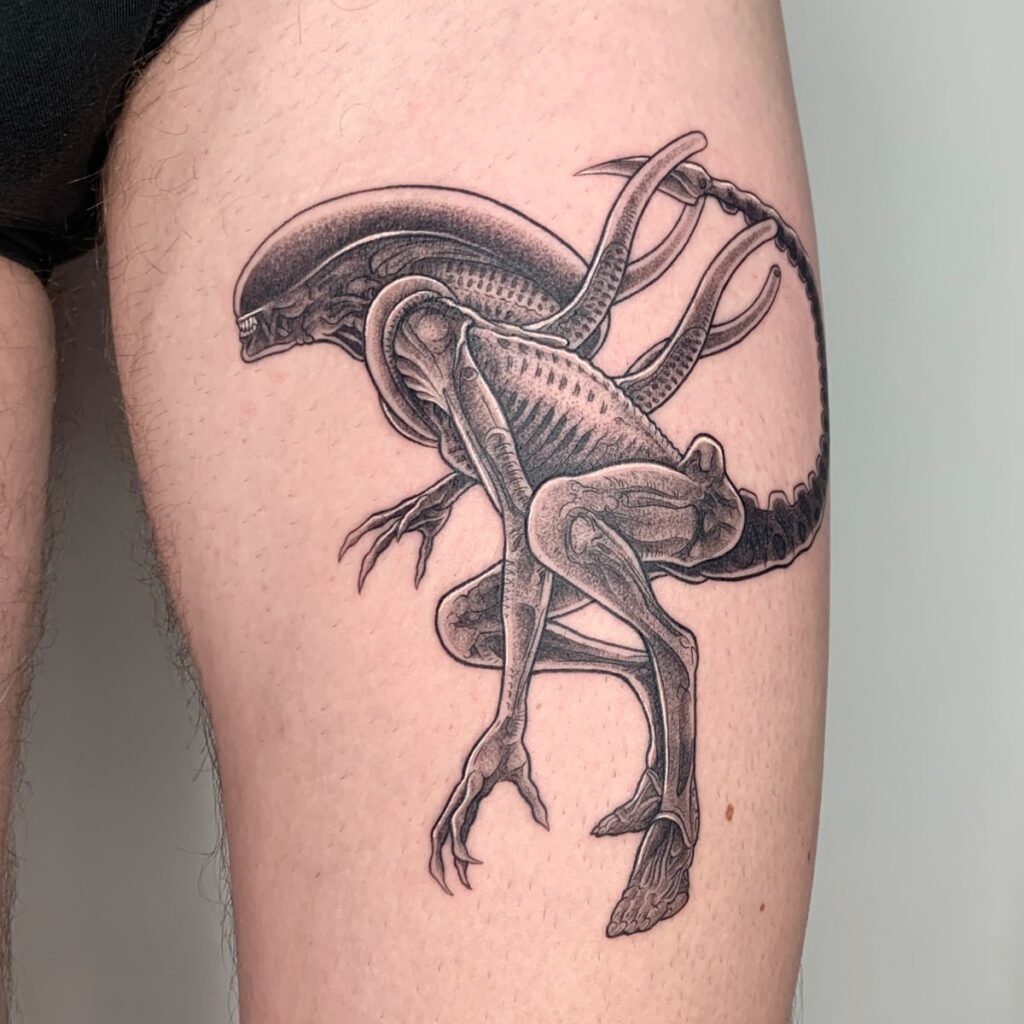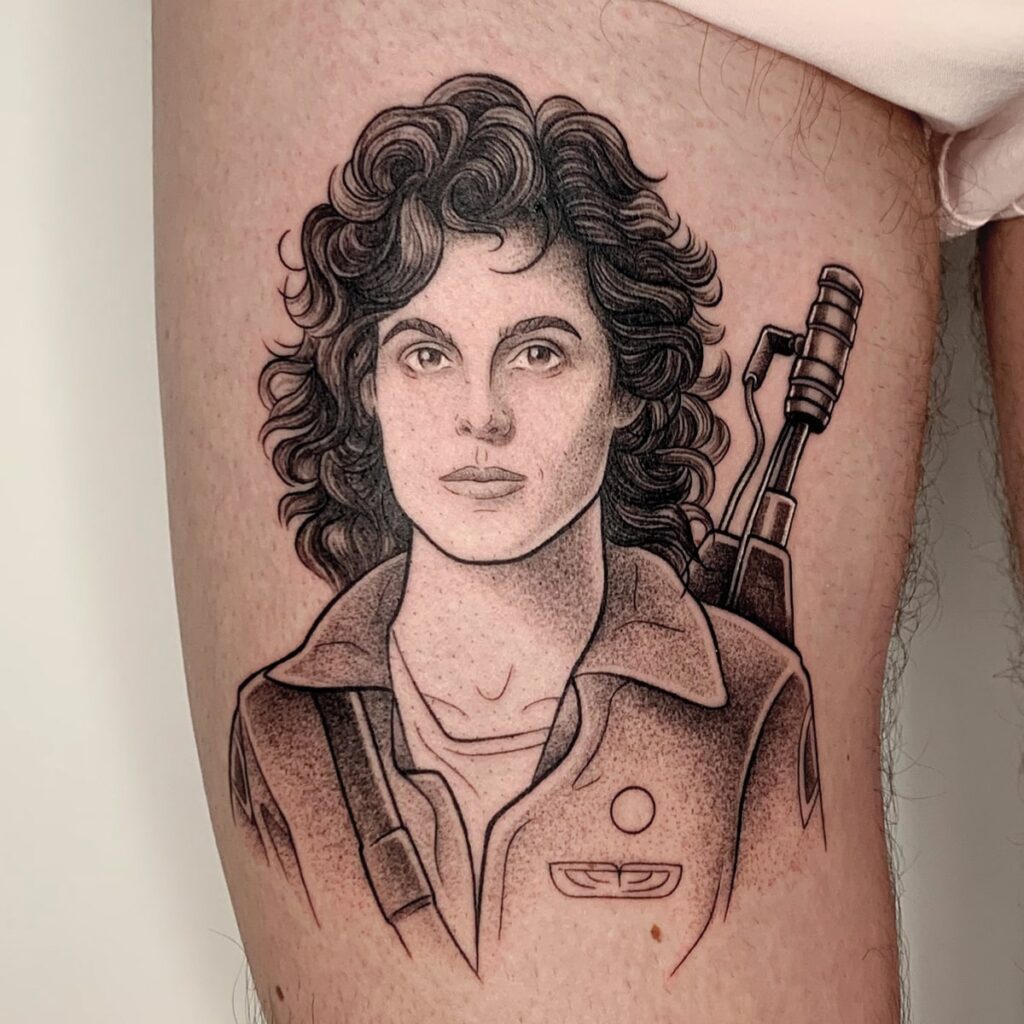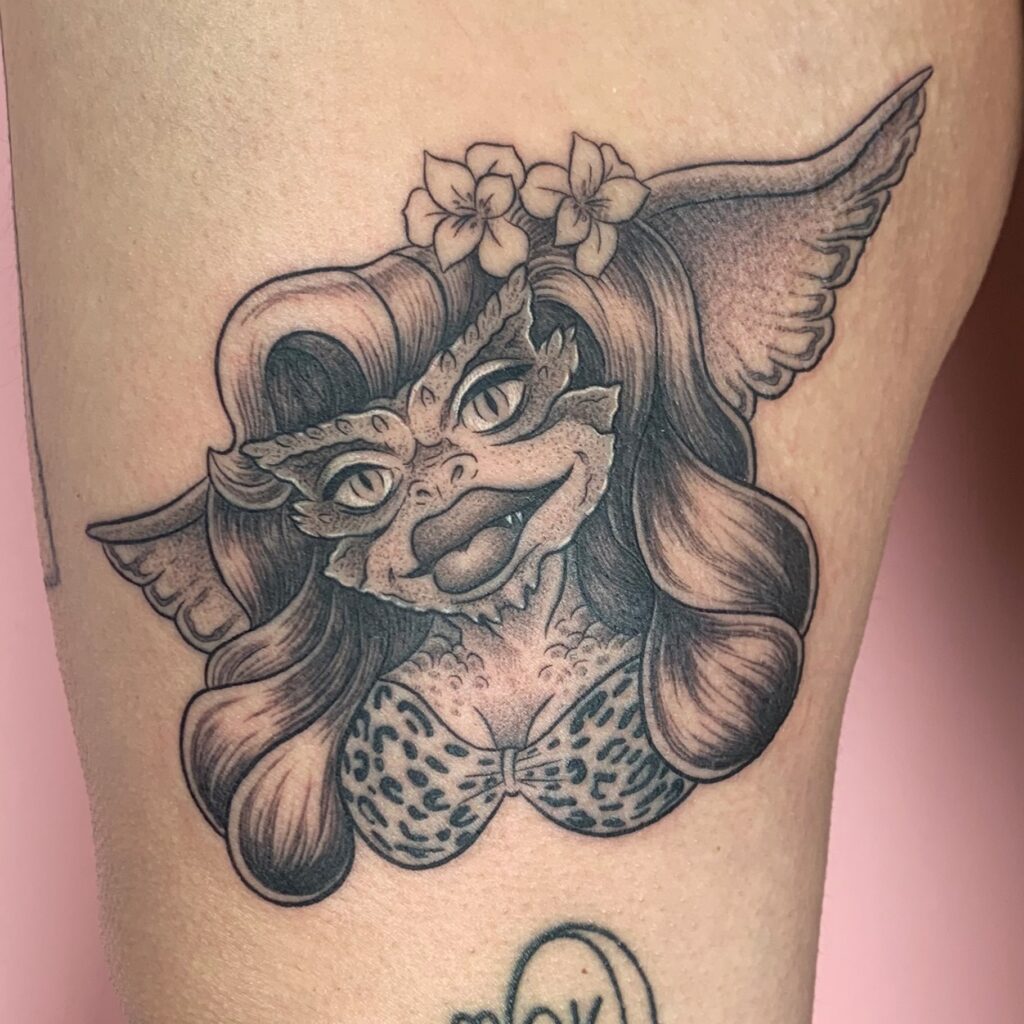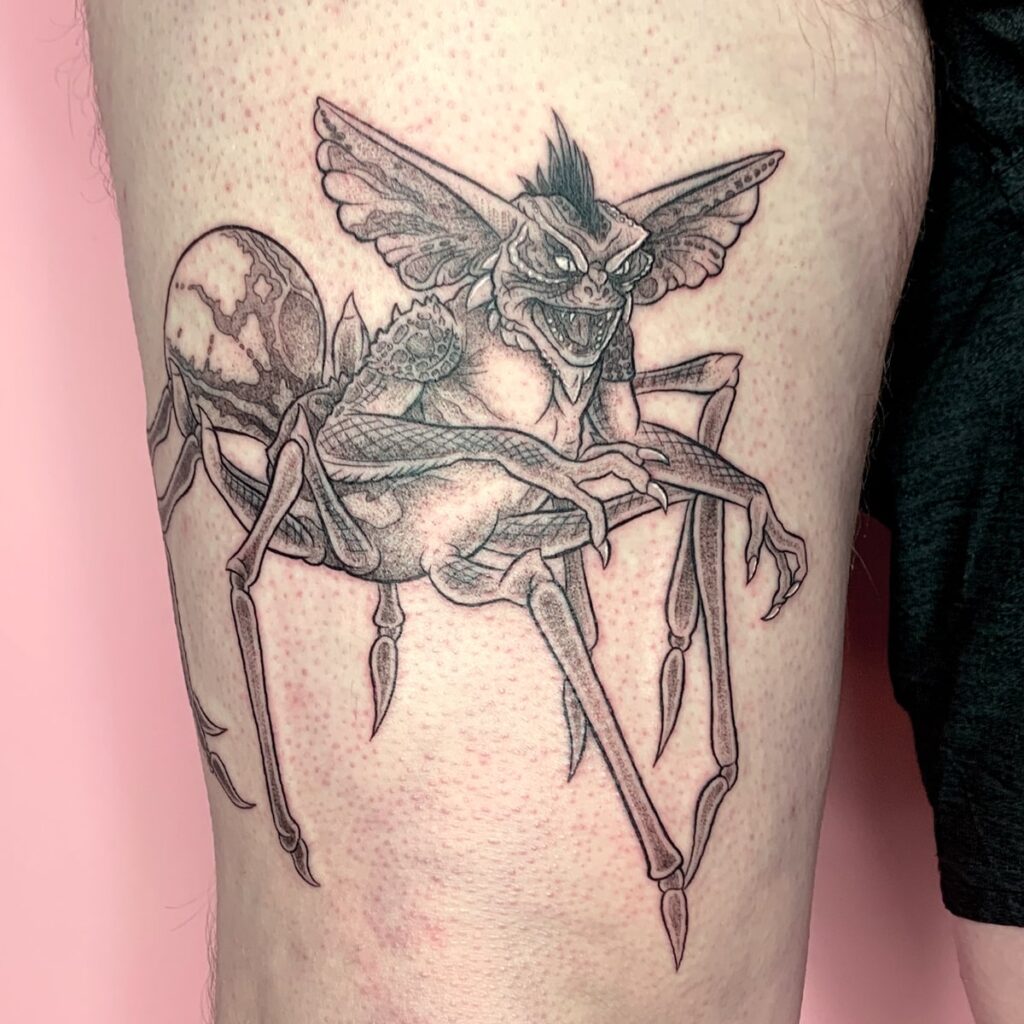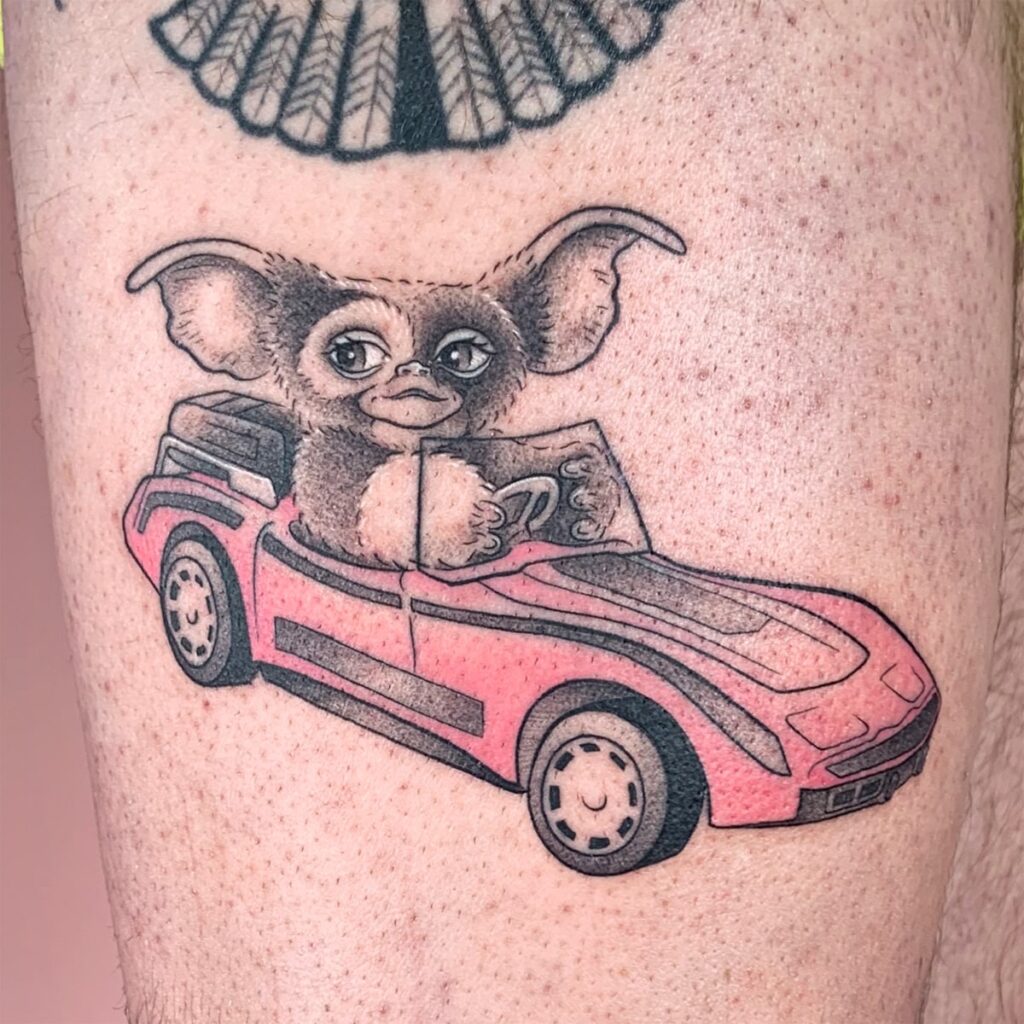 To have your work featured or to send suggestions of talented horror artists, email info@rabbitinred.com.
You might also like
---
More from Horror Art
---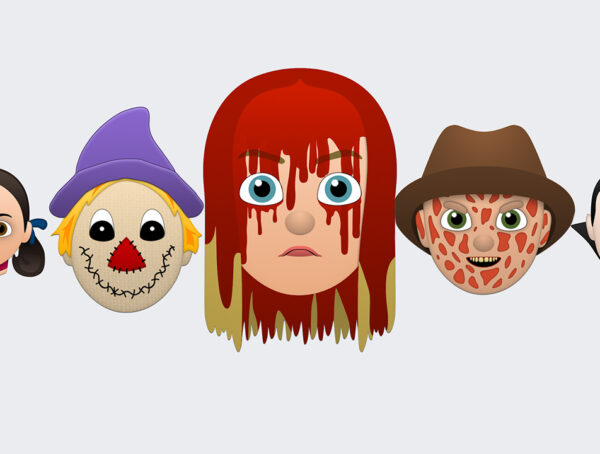 227
Rabbit in Red's Featured Artist for May, Cameron from Atlanta, creates our favorite horror movie characters as emojis. To see more of …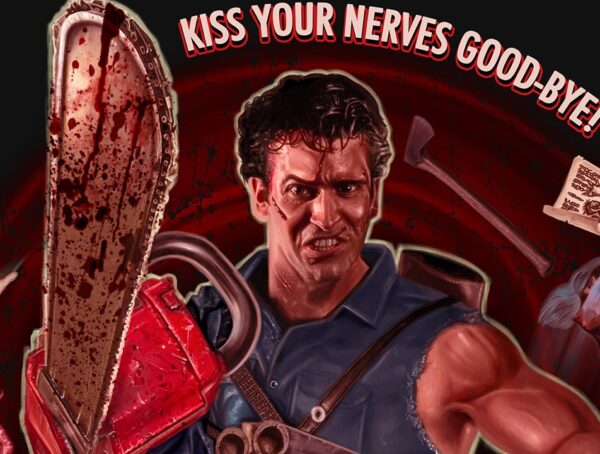 173
Rabbit in Red's Featured Artist for April, Garreth Gibson of Gibson Graphix, is a digital illustrator and graphic designer from Liverpool …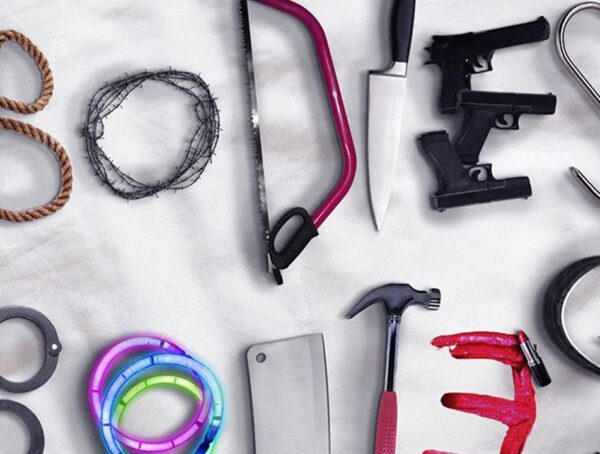 299
Rabbit in Red's Featured Artist for March, João Neto (NRib Design), is a movie poster designer from Brazil. To see more of …