Our Featured Artist for August is the Scotland-based poster designer, Lee Capasso.
To see more of his work, follow @leecapasso on Instagram.
10 posters and 10 questions with Lee Capasso
What's your favourite scary movie?
Scream is my no.1 for sure! I grew up in the '90s which is when I discovered horror so I pretty much love everything from that era.
When did you start doing horror art?
I've always been into art from a really young age. I remember being 10 years old and my school asked all the students to paint a picture that would be displayed in the hallways throughout the school, I painted Ghostface holding up a bloody knife…needless to say, that wasn't put on display.
Favourite horror movie sequel?
I really like Child's Play 2, in my opinion, it's much better than the original.
Least favourite sequel?
Everything after the first Wrong Turn movie.
Favourite horror movie character?
Sidney Prescott, without a doubt! I love the evolution of Sidney, seeing her character change and become stronger and more badass over the years. I can't wait to see what they've done with her in the new movie!
Favourite horror movie scene?
I really love the moment in Halloween H20 when Laurie is trying to get away from Myers and comes across a closet… " OH FUCK!" Then Michael appears and smashes his way through the closet door, only this time Laurie is behind him with a fire extinguisher! Love that scene!
Favourite chase scene?
Sarah Michelle Gellar in I Know What You Did Last Summer! I absolutely love that scene! From the moment she's in the back of that cop car and sees the fisherman in the alley, to the moment she stops running and looks back (whhhy?!). The entire scene is so intense and has me on the edge of my seat even when I watch it now. I know the outcome of that scene but every time I watch it, I'm still rooting for Helen! R.I.P.
Favourite kill scene?
My favourite kill scene has to be Tatum. I love everything about that scene (apart from the fact we lose Tatum) but at least she got a memorable send-off. I love that even after 25 years I still find out new things about Scream. Recently Rose McGowan pointed out that as the garage door is going up Tatum shouts "mom" right before she dies, I had never noticed that before!
Cheesiest kill scene?
When Chucky runs Britney Spears off the cliff in Seed of Chucky and then says "oops… I did it again". I mean, does it come much cheesier than that?!
What horror film do you think is underrated?
Sleepaway Camp! I know it's a massive cult classic but I only discovered it recently. I think it deserves more exposure. If you haven't seen it, watch it!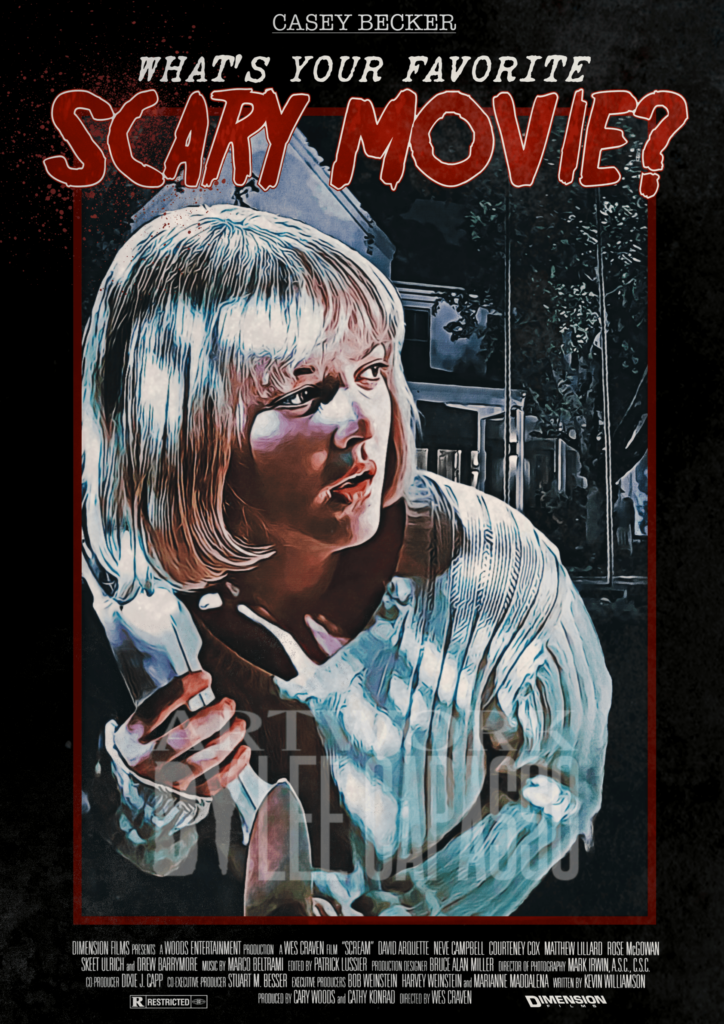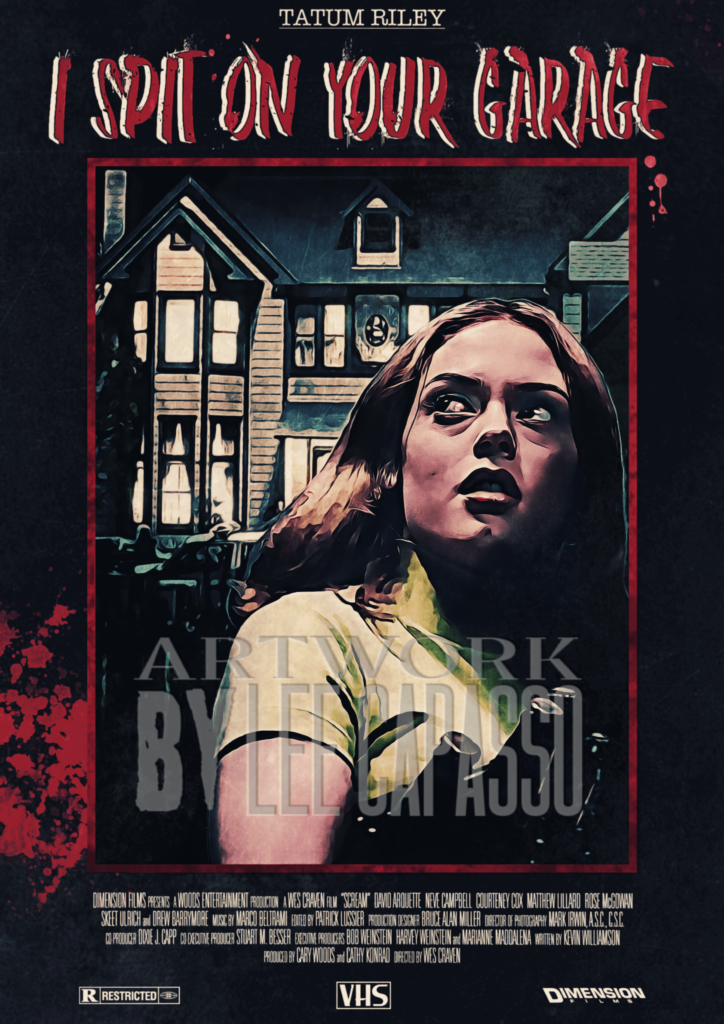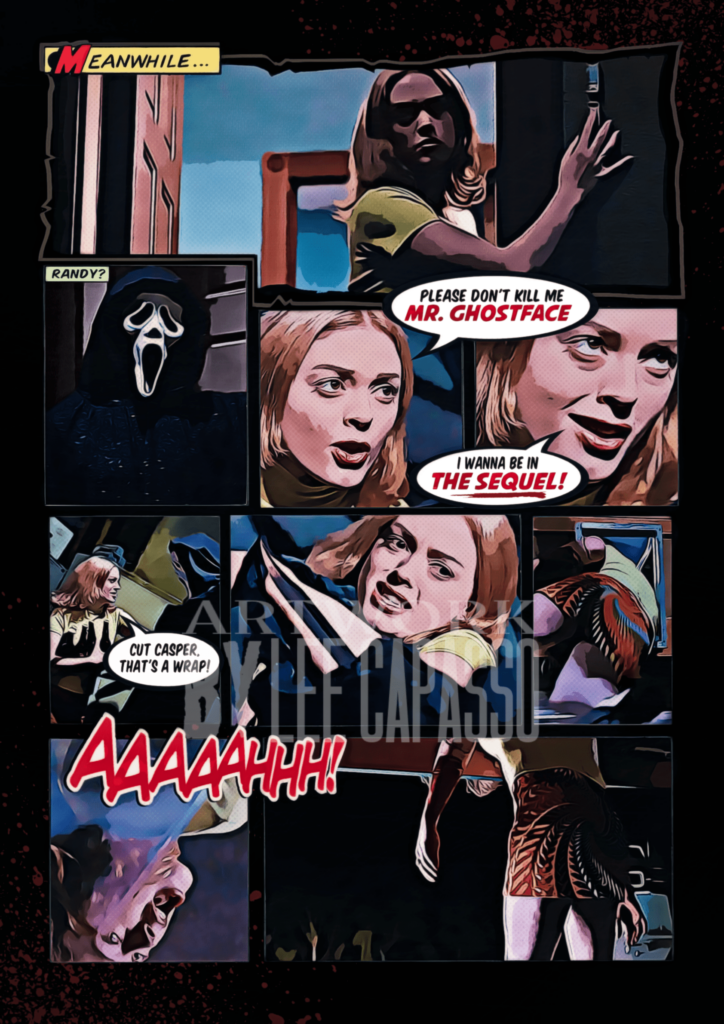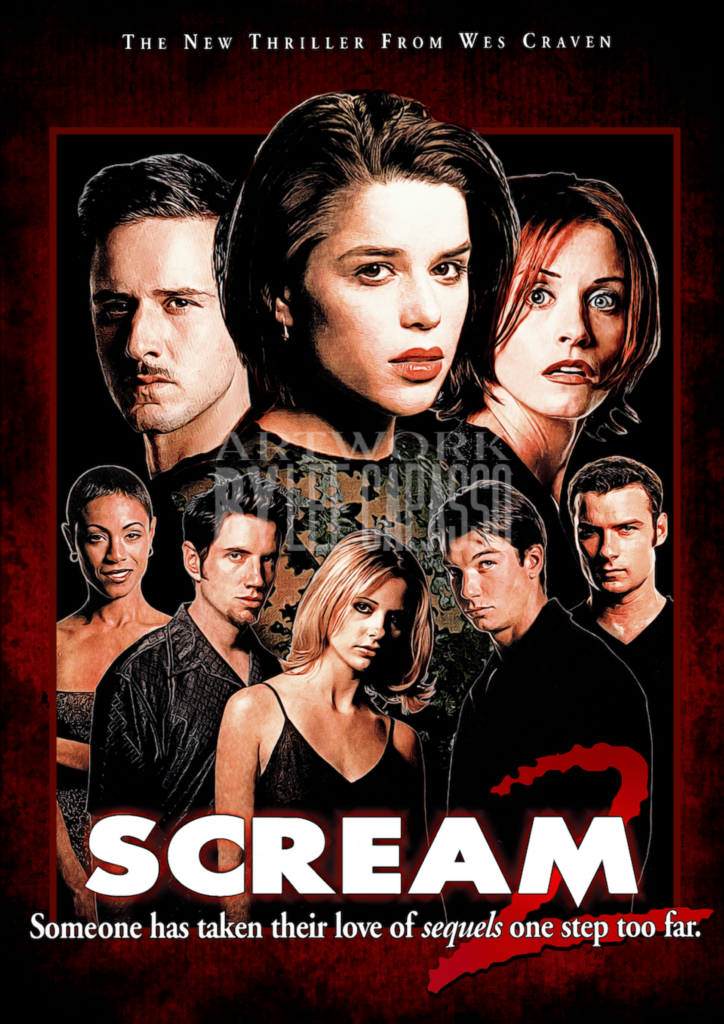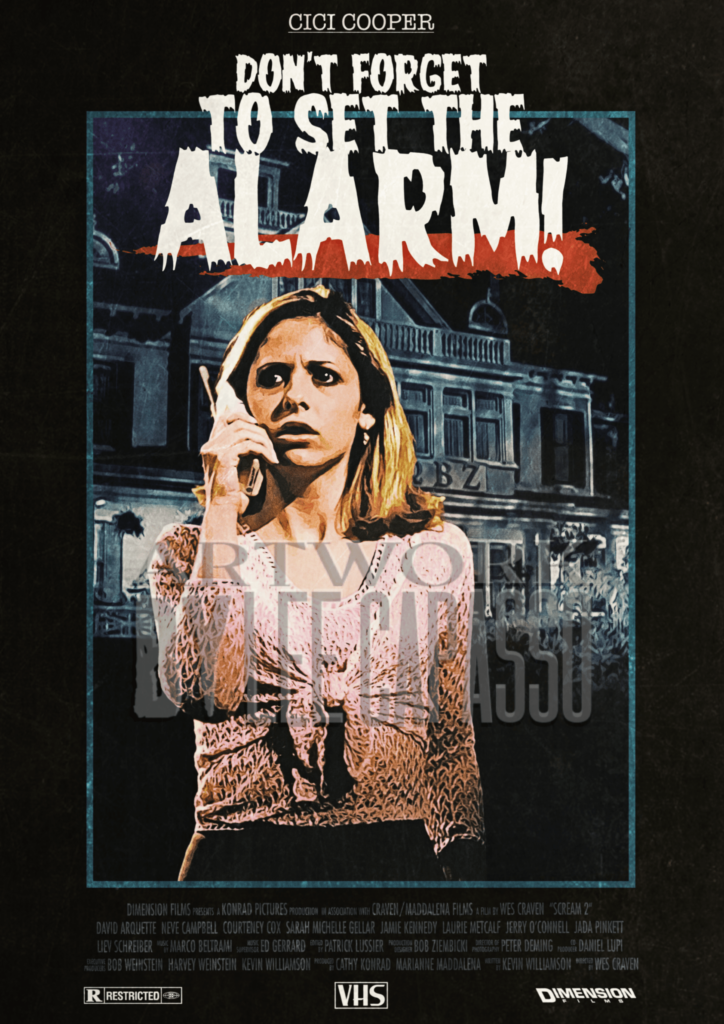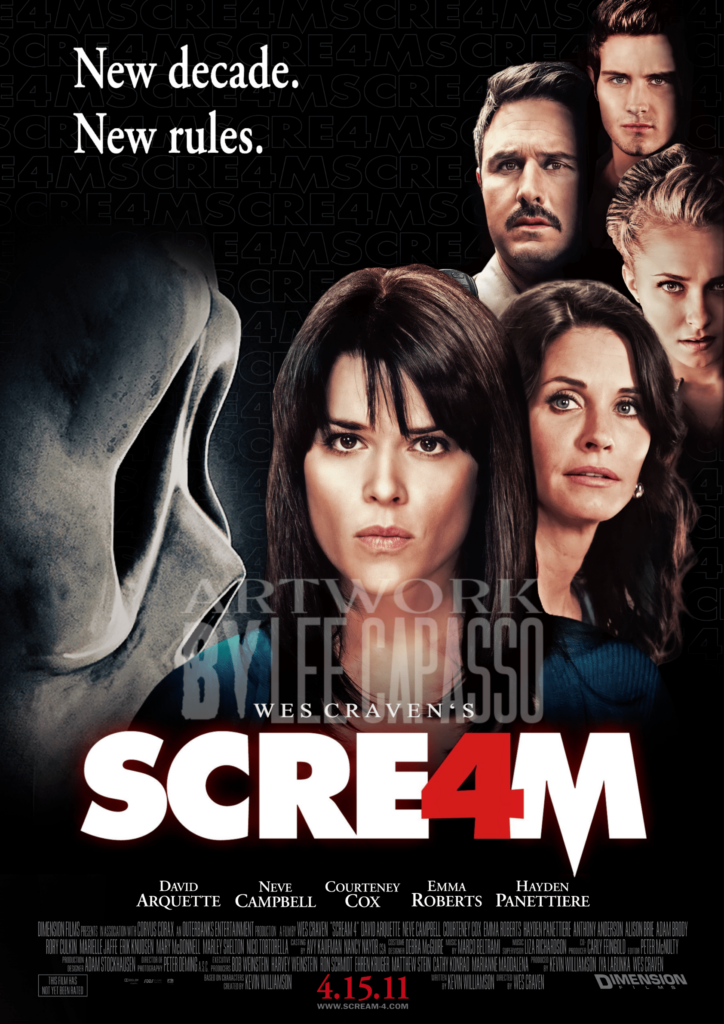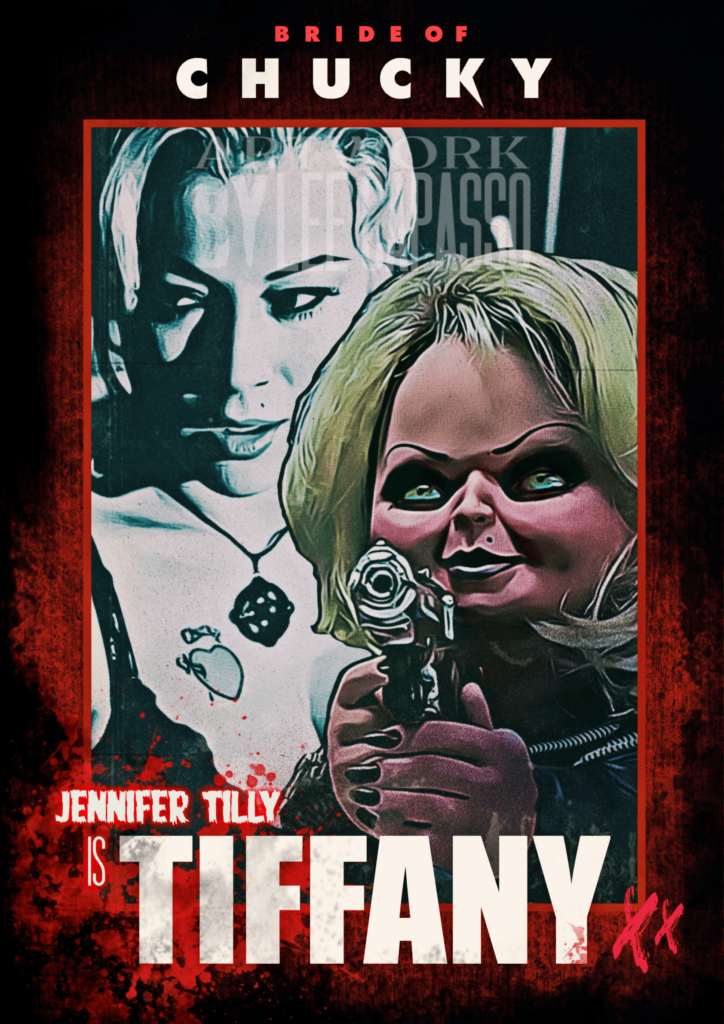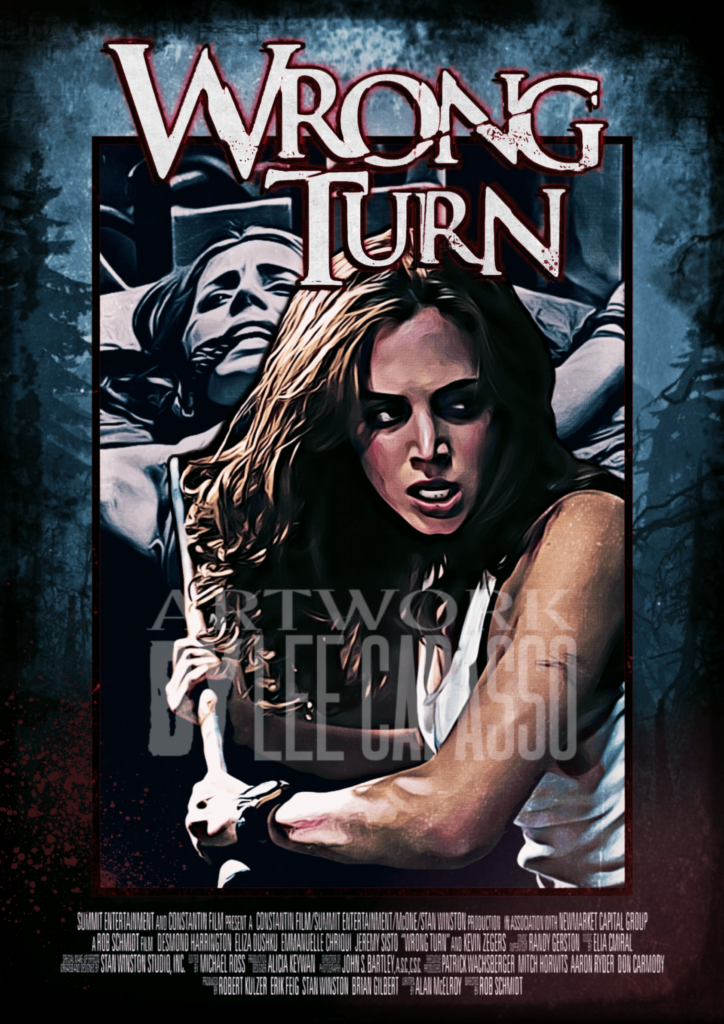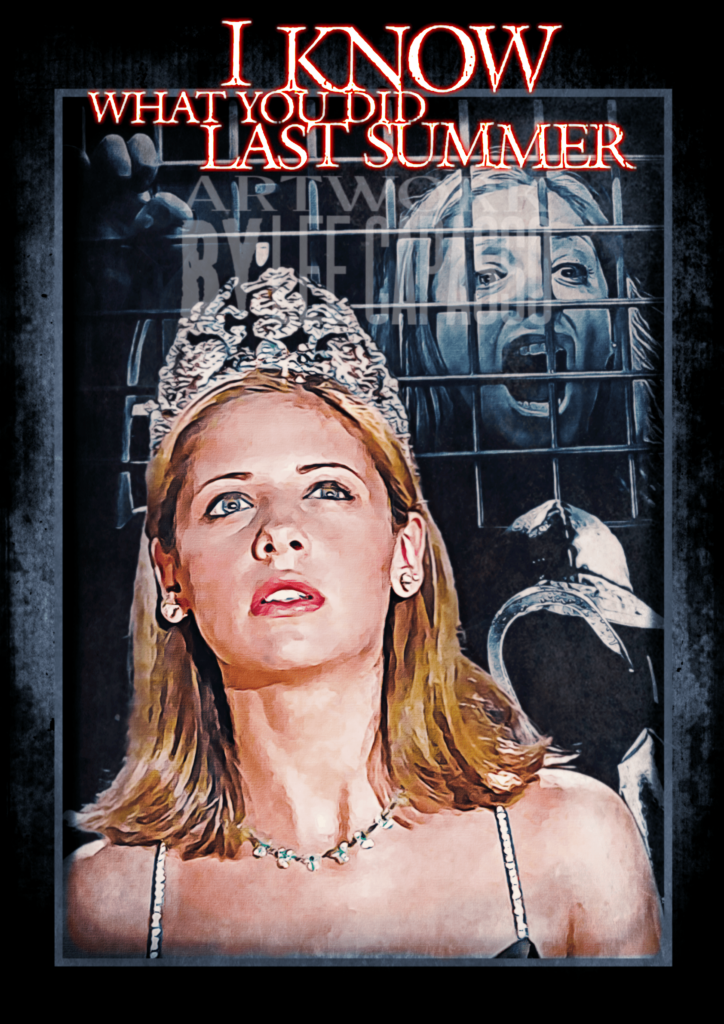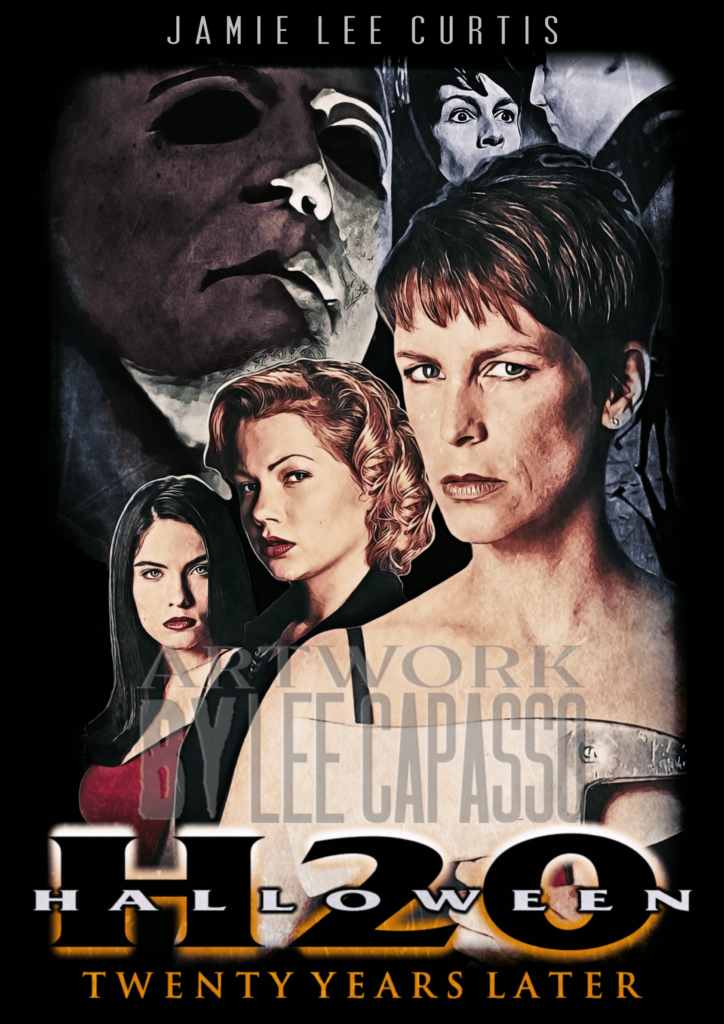 To have your work featured or if you know a talented horror artist, email info@rabbitinred.com.
You might also like
---
More from Horror Art
---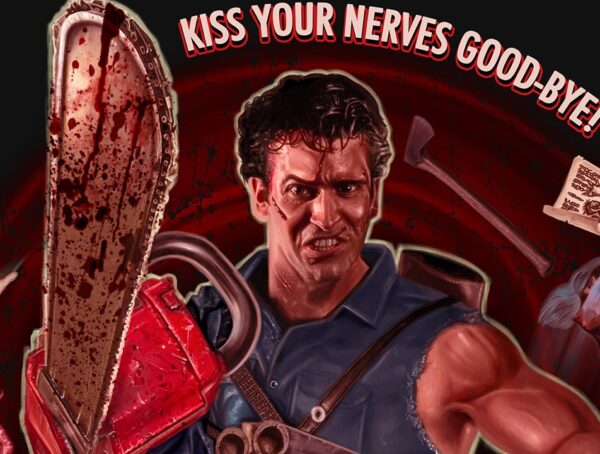 152
Rabbit in Red's Featured Artist for April, Garreth Gibson of Gibson Graphix, is a digital illustrator and graphic designer from Liverpool …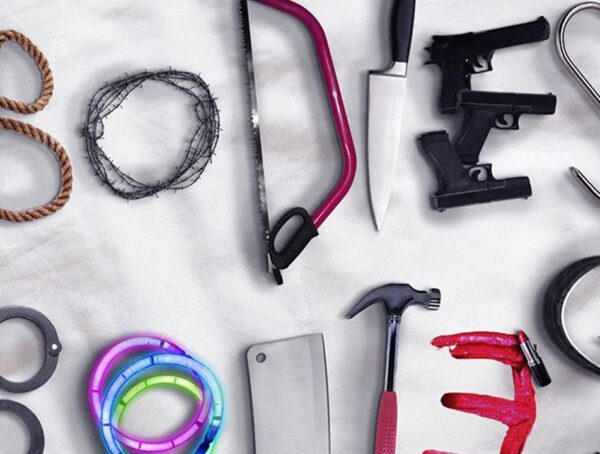 211
Rabbit in Red's Featured Artist for March, João Neto (NRib Design), is a movie poster designer from Brazil. To see more of …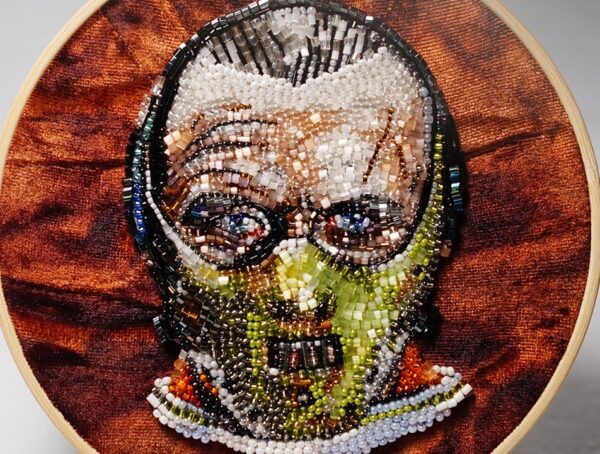 196
Rabbit in Red's Featured Artist for February, Galissa, is an embroiderer from Russia. To see more of her work, follow @shalfetr on Instagram and …