Throughout the history of horror cinema, Black characters have not received the representation they deserve. Often when they have been cast, it's in stereotypical minor roles lacking in depth and not celebrating diversity. While filmmakers like Jordan Peele are making great strides in creating a more inclusive atmosphere in the horror genre, there is still a lot of work to be done.
To kick off Black History Month, we're looking back at 10 of the most iconic Black horror movie characters ranging from the 1960s to the current day. These more prominent roles reflect the representation we need to see more of in the genre.
Which Black characters would you add to the list?
Ben portrayed by Duane Jones / Night of the Living Dead (1968)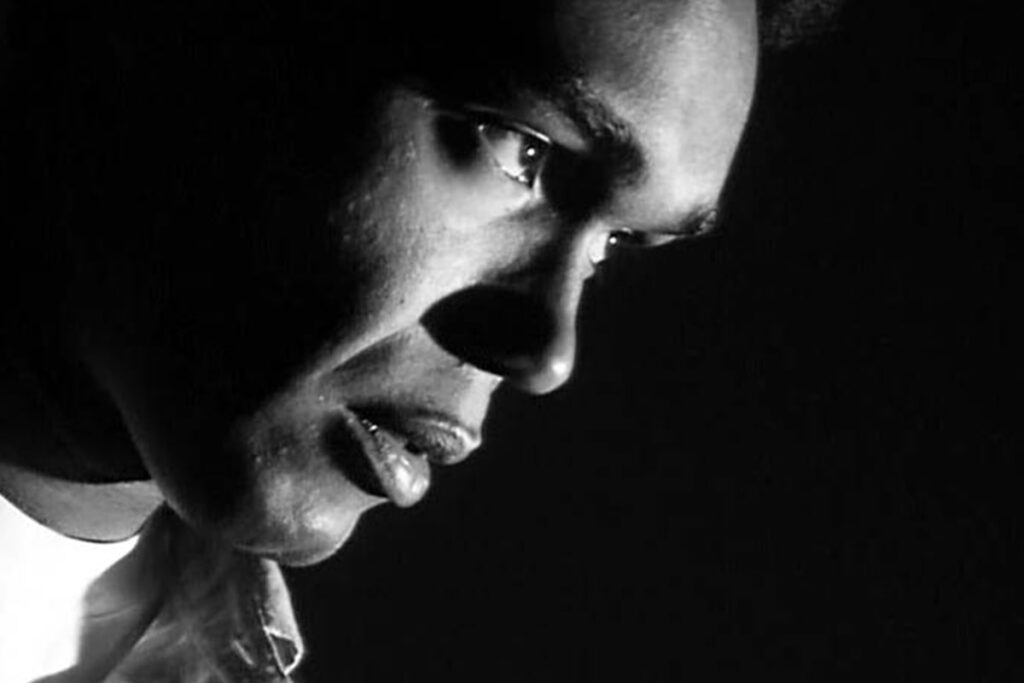 "Don't you know what's going on out there? This is no Sunday School picnic!"
Night of the Living Dead, directed by George A. Romero, was groundbreaking in that it featured Black actor Duane Jones as Ben, the lead male character among an otherwise white cast, and the hero of the classic film. This marked the first time an African American actor was cast as the star of a horror film, and in this case when the script did not specifically call for one. Romero has stated that Jones simply gave the best audition for the part. Ben's character survives the zombie attacks until the final moment of the film when he's mistaken for a zombie and accidentally shot dead. Released at the end of the civil rights movement, it's quite noticeable this final scene has a deeper significance.
Prince Mamuwalde, Blacula portrayed by William Marshall / Blacula (1972)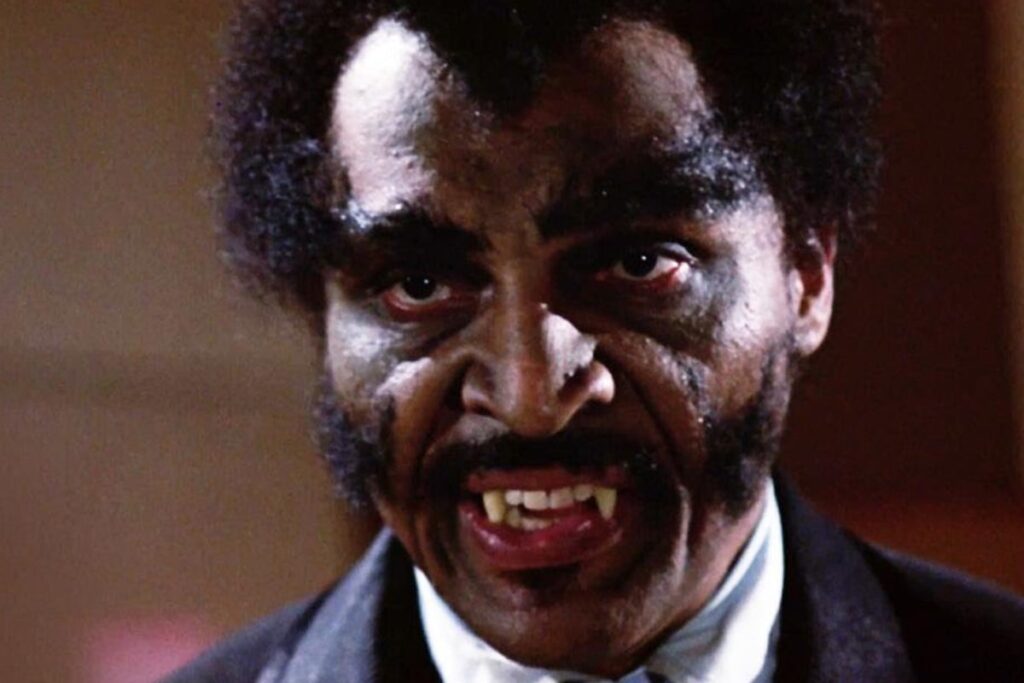 "You shall pay, Black prince. I shall place a curse of suffering on you that will doom you to a living hell. I curse you with my name. You shall be…Blacula!"
William Marshall stars as the lead in 1972's blaxploitation horror Blacula. The film was a step ahead as it unapologetically tackled themes of racism, focusing on an 18th-century African prince who is turned into a vampire by Dracula and locked away in a castle in Transylvania. Marshall's portrayal of Blacula was so successful that it paved the way for many other Black-themed horrors to follow and resulted in a "Best Horror Film" win at the Saturn Awards. Blacula can also be credited for being one of the first films of its kind to feature an interracial gay couple.
Lisa Fortier portrayed by Pam Grier / Scream, Blacula, Scream (1973)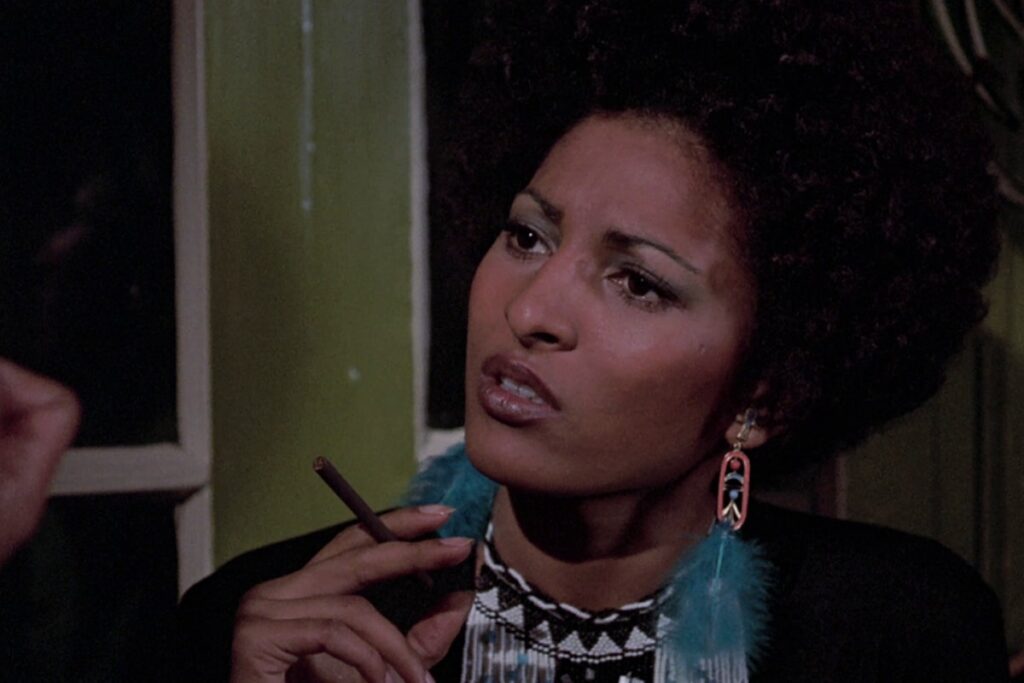 "You've made a slave out of your sister and you're still slaves imitating your slave masters!"
In the Blacula films, vampirism is used as a metaphor for slavery, further symbolizing the historical experience of African Americans. In Scream, Blacula, Scream, Pam Grier gives a solid performance as Lisa Fortier, a voodoo practitioner who's sought after to exorcise vampiric demons. While this sequel doesn't quite live up to the original, Grier's charismatic performance is both refreshing and memorable.
Candyman portrayed by Tony Todd / Candyman (1992), Candyman: Farewell to the Flesh (1995), Candyman 3: Day of the Dead (1999)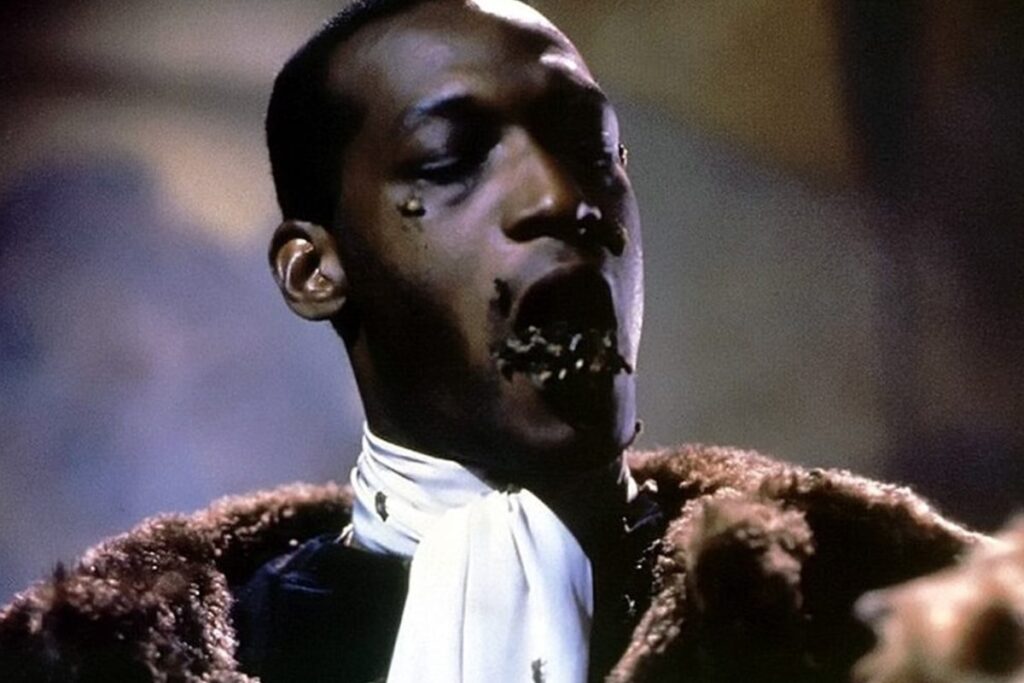 "They will say that I have shed innocent blood. What's blood for if not for shedding? With my hook for a hand, I'll split you from your groin to your gullet. I came for you."
Candyman is inspired by Clive Barker's short story "The Forbidden", about urban legends coming to life. In the Candyman film series, Tony Todd masters the role of the avenging spirit of a Black man who was tortured and murdered in the late 19th century for being in a relationship with a white woman. He now uses his hooked hand to terrorize those who summon him, with a mission to ensure his story lives on. Candyman is considered one of the most important horror icons of all time, among the likes of Michael Myers, Freddy Krueger and Jason Voorhees. The character returns to our screens this year in a remake by Nia DaCosta starring Yahya Abdul-Mateen II.
Blade portrayed by Wesley Snipes / Blade (1998), Blade 2 (2002), Blade: Trinity (2004)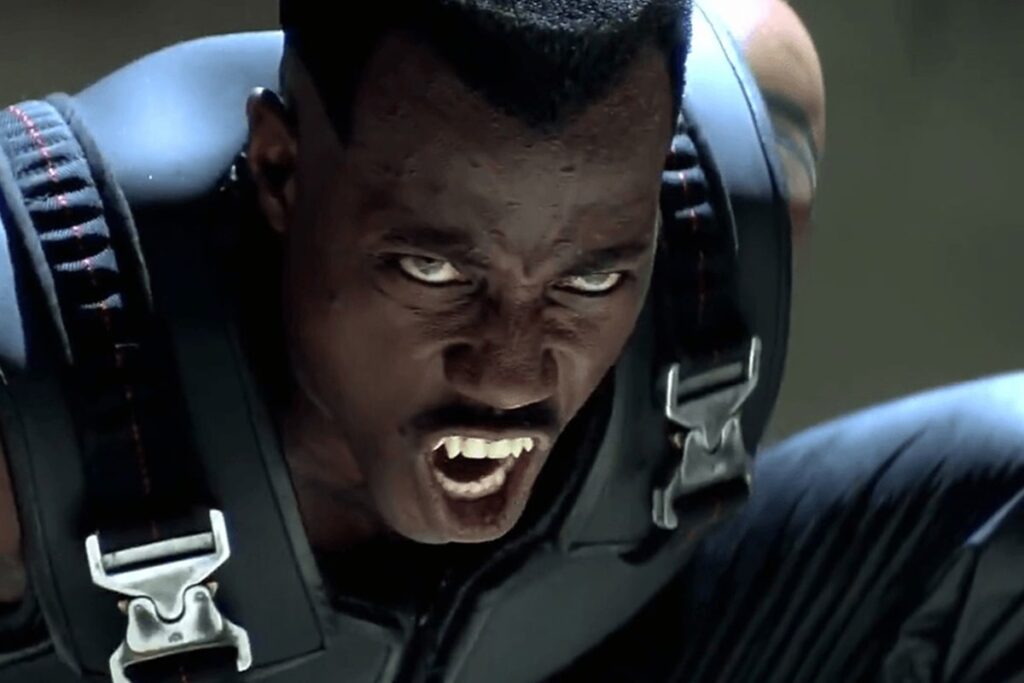 "You better wake up. The world you live in is just a sugar-coated topping! There is another world beneath it: the real world."
Blade is the most widely recognized film series to feature a Black superhero in the title role and undoubtedly broke down barriers for other films of its kind to follow. Wesley Snipes plays a half-human/half-vampire hybrid in the trilogy, considered by many to be his best movie role to date. Originating from Marvel Comics, Snipes brings the character of Blade to life with snappy one-liners, stunning action sequences and a sleek fashion sense to match. It's clear how meaningful the role still is to him through recent tweets, like "I AM BLADE…forever" in response to a planned revamp starring Mahershala Ali.
Reese Wilson portrayed by Loretta Devine / Urban Legend (1998), Urban Legends: Final Cut (2000)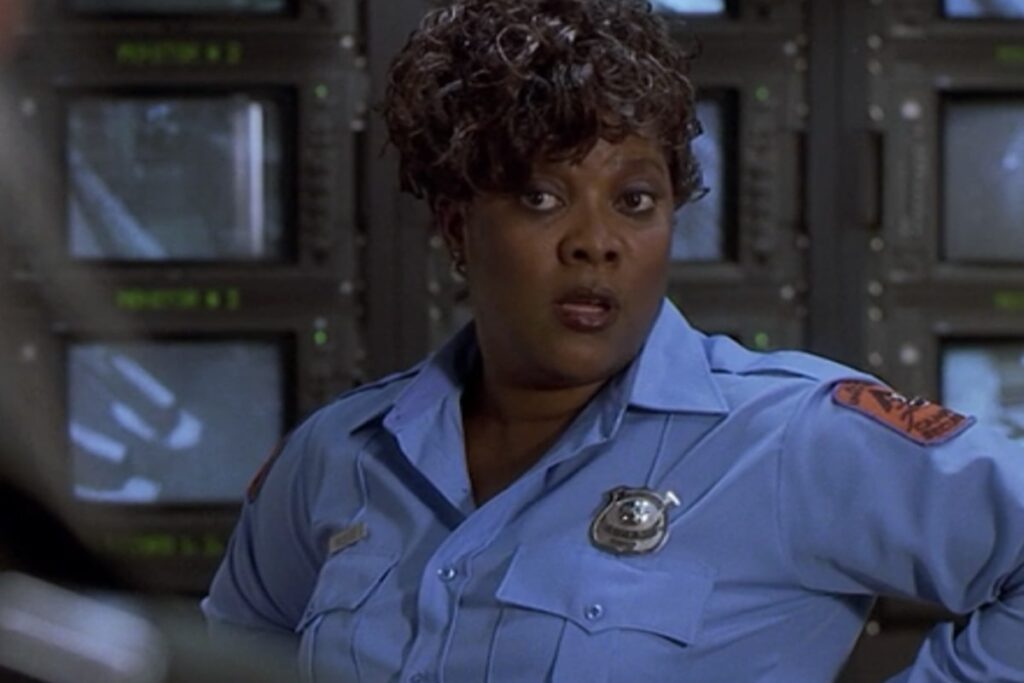 "Move over to the window now! You loony psycho bitch!"
Loretta Devine is a breath of fresh air as campus security guard Reese Wilson in the '90s slasher Urban Legend. Her character may seem minor at first, but we soon get more substance through her enjoyment of blaxploitation films like Foxy Brown and Coffy and her hilarious dialogue with the victimized students. She's also the hero of the film, swooping in to save the day in the finale. The character of Reese is bold, full of energy, and she makes watching the film even more fun. She's also the only character to return for the sequel in a main role!
Karla Wilson portrayed by Brandy / I Still Know What You Did Last Summer (1998)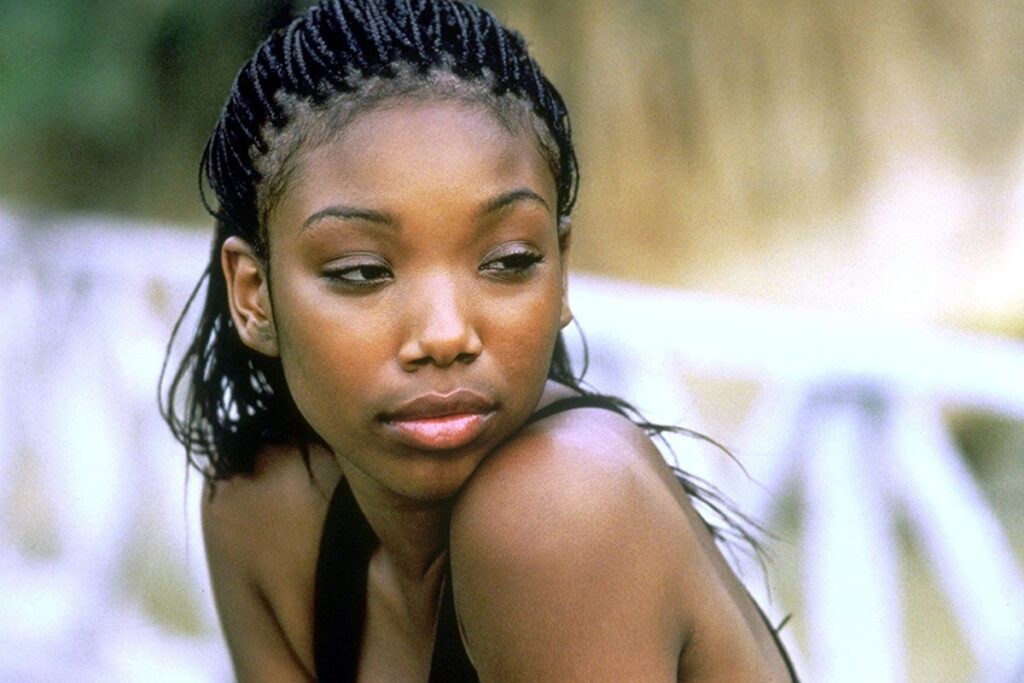 "Try is like maybe, Julie. Try is bullshit."
It's gratifying that the coveted role of Julie James' bestie in this '90s sequel went to Grammy Award-winning superstar Brandy, especially since it was originally written for a white woman. Karla is a supporting character to Jennifer Love Hewitt, but she often steals the spotlight with flair, showing empathy for her friend while also focusing on her own wants and needs. In earlier scripts it was Karla who was to be killed with a sharp spear, but a rewrite had Jennifer Esposito's character meet that fate. With all the glass Karla withstands, she's a more-than-deserving member of the final girl club!
Brenda Meeks portrayed by Regina Hall / Scary Movie (2000), Scary Movie 2 (2001), Scary Movie 3 (2003), Scary Movie 4 (2006)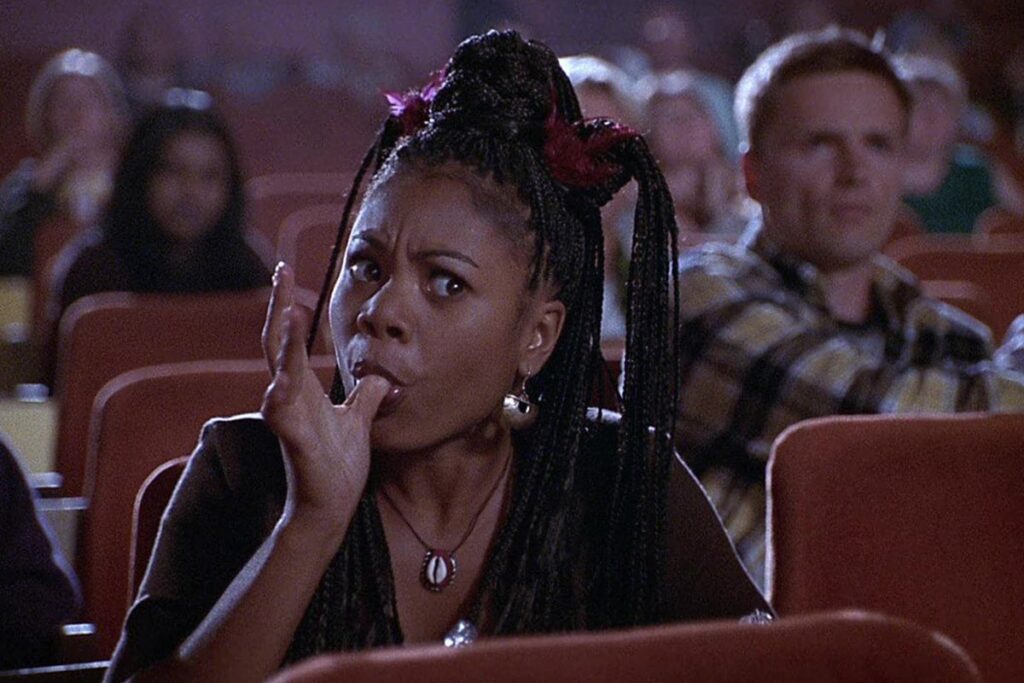 "I know you better get outta my face! Outta my face! Outta my face! This is all me up in here! You handle that!"
You can't help but love the character of Brenda Meeks in the Scary Movie films. A fan favourite, Regina Hall brings this upbeat character to life with hilarious one-liners and a brazen attitude. Her character is actually killed off in the third film only to be brought back to life in the fourth as a reporter who ends up having sex with an alien. Crazy, right? The Scary Movie films get more ridiculous with each release, but Brenda is a constant source of humour and wit throughout.
Chris Washington portrayed by Daniel Kaluuya / Get Out (2017)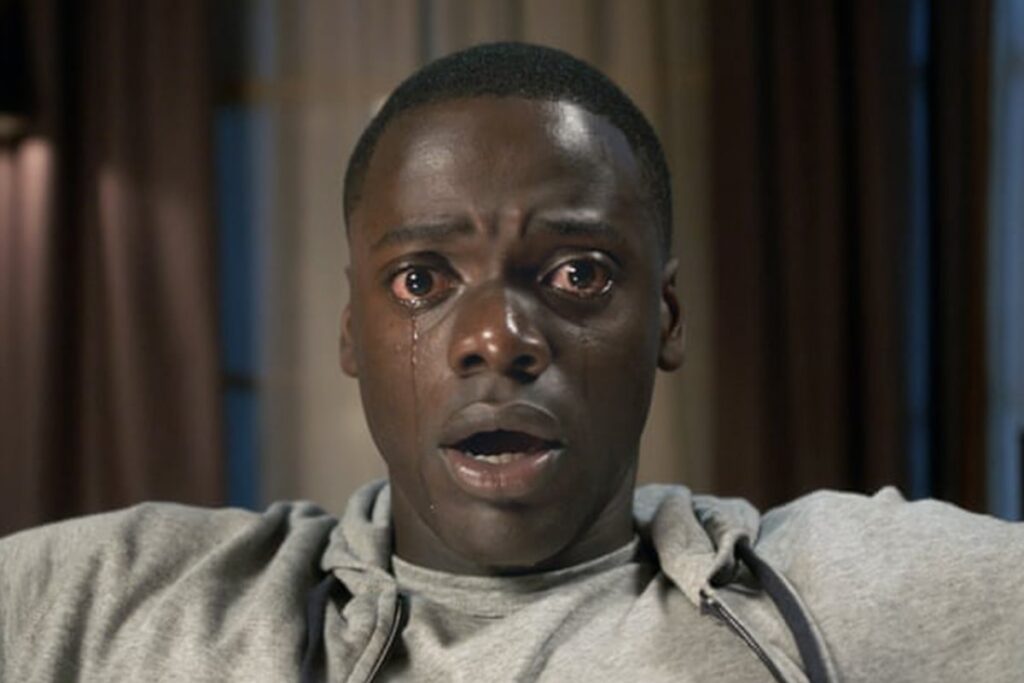 "Yo, and the Black people out here too. It's like all of them missed the movement."
Get Out is Jordan Peele's directorial debut and the film unapologetically tackles the topic of racism head-on. The story centers on an African-American man, Chris Washington, who, while visiting his white girlfriend's family home in the country, has the shocking revelation that they plan to replace his brain with that of an older white person. The subject of political commentary, Get Out, which received an Academy Award nomination for Best Picture, is now taught in courses on racism. It's quite evident Kaluuya gave his all for this powerful performance and his teary expression is one of the most recognizable images of recent horror films.
Adelaide Wilson/Red portrayed by Lupita Nyong'o / Us (2019)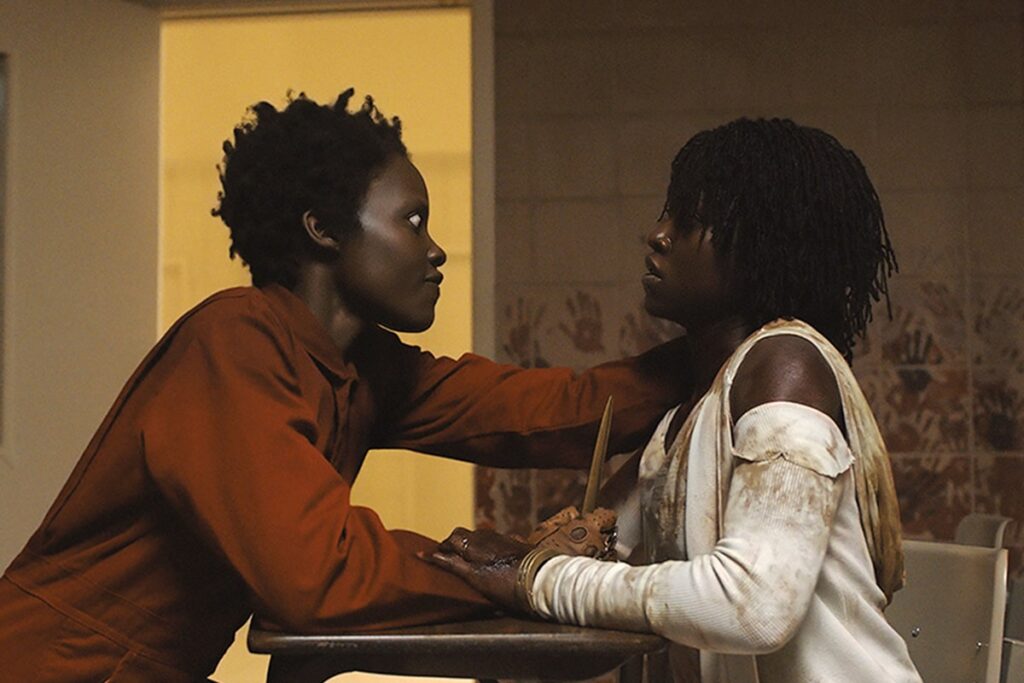 "I needed to make a statement that the whole world would see. It's our time now. Our time up there. And to think, if it weren't for you, I never would have danced at all."
In Peele's second feature film, Us, Adelaide Wilson and her family are attacked by a group of dangerous doppelgängers while on a family vacation. Lupita Nyong'o is tasked with playing dual roles here, as wife and mother Adelaide, and her evil counterpart, the tethered Red. It's clear how much work Nyong'o put into these roles with a total personality 180 to showcase such a strong contrast between the two characters. To make her performance even more authentic, for her chilling voice change Nyong'o researched and met with people who had spasmodic dysphonia disorder, which causes involuntary spasms of the larynx brought on by trauma. The film was one of the biggest successes of 2019, and Nyong'o's significant character depth really puts Us in a league of its own.
To learn more about the history of Black characters in horror, make sure to check out Horror Noire: A History of Black Horror on Shudder.
Here are 174 ways to donate in support of Black lives and communities of color.
You might also like
---
More from Stories
---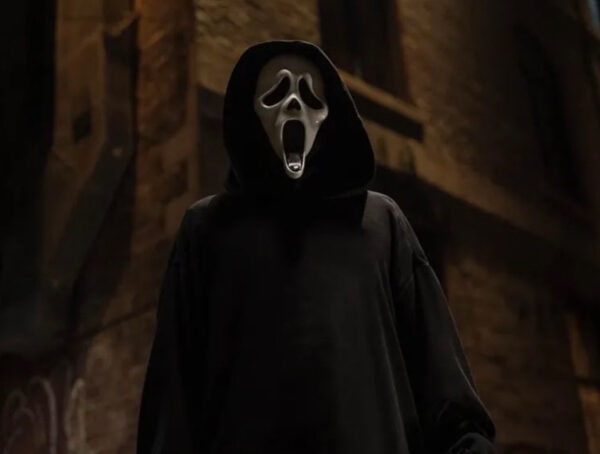 289
Given how incredible a year 2022 was for horror movies, 2023 really has its work cut out for it to …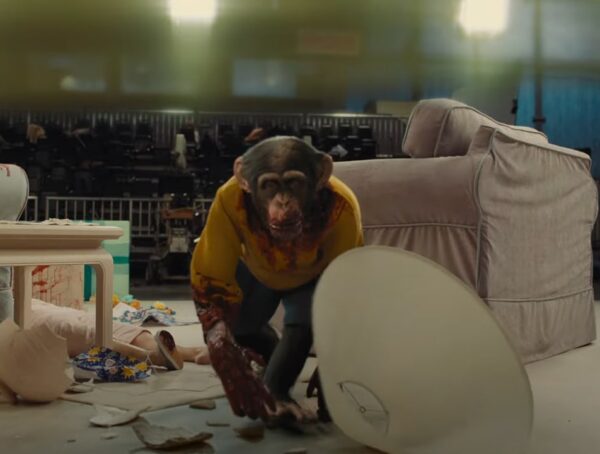 249
2022 was an incredibly strong year for horror movies, and a feeding frenzy for audiences looking for something beyond sequels; …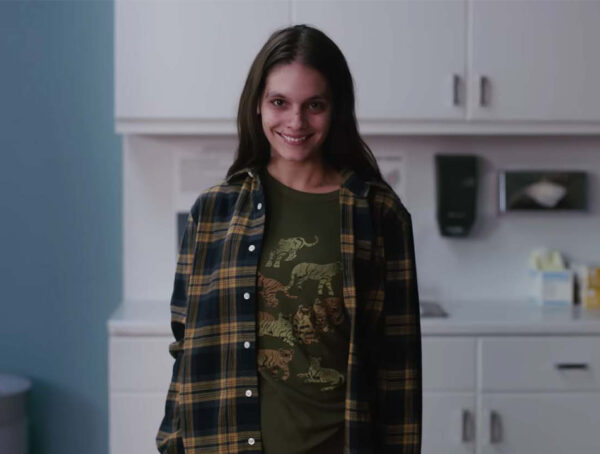 391
It's that time of the year when we usually share our respective lists of the top 15 horror movies we …