Sponsored feature: Almost Normal Productions
The Accursed is a new supernatural horror film written and directed by Elizabeta Vidovic and Kathryn Michelle, and produced by Izabela Vidovic.
Hana spends twenty years suppressing a deadly curse that was placed upon her bloodline, only to have a family member knowingly release it…forcing her to kill or to be killed.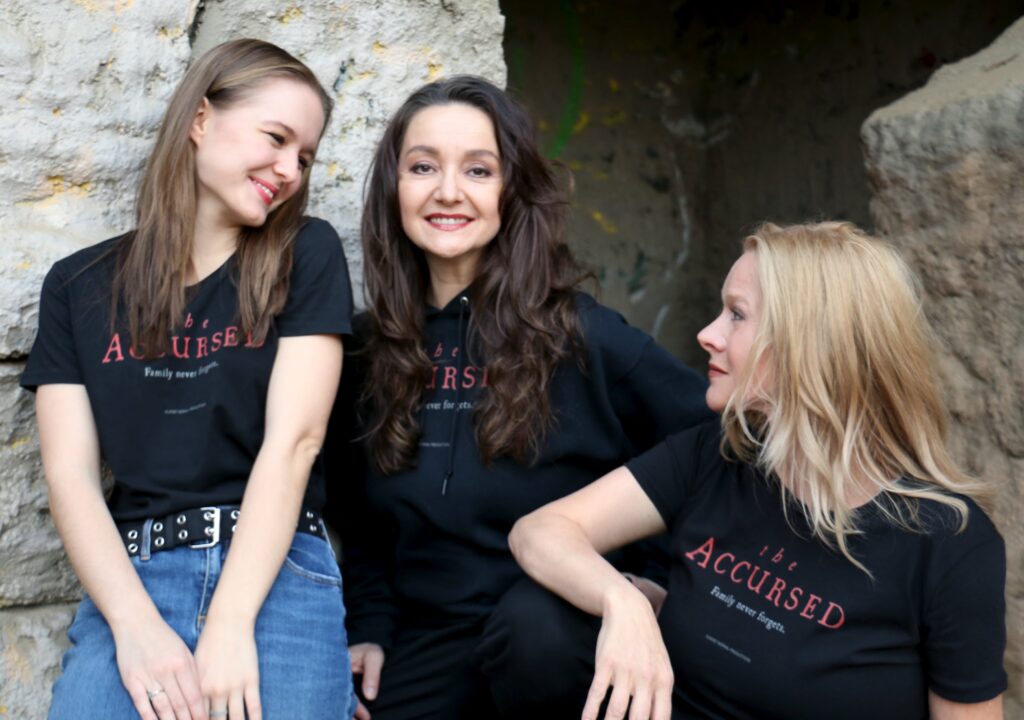 A Q&A with the 'Almost' Normal ladies (Elizabeta Vidovic, Kathryn Michelle, Izabela Vidovic)
Thanks for joining us at Rabbit in Red to discuss your new film The Accursed! I recently watched it and was enthralled with the story. What was your inspiration when making this supernatural horror film?
The Accursed sprouted out of our love of the horror genre. Imbued with rich Eastern European folklore, it explores our fear of all things lingering in dark corners and presses on our deep insecurity of being betrayed. Our characters have all become prisoners of their own devices as they attempt to keep their family secrets hidden and stave off a revenge curse resurrected by an unknown enemy. Our hope is that audiences will root for them to outrun their tragic fate and that their plight will linger in everyone's minds long after the film is over.
The film is very family-oriented, and it's quite a dysfunctional family at that! You did a wonderful job with casting; all the characters had great chemistry and played well off of each other. What was the casting process like?
The casting process was (thankfully) quite simple for this one! All of our actors fell right into place. Being both an actress and one of our 'Almost' Normal producers, Izabela was attached to the project during its development phase and stepped into one of the leading roles (Sunny) once the script was finalized. Her longtime friend and fellow actress, Maiara Walsh, had also been attached to the project for a few years and, after all the drafts and changes, she naturally fit the role of Zara. Jena Carpenter, who plays Aishe, is another longtime friend of the directors and was able to bring so much to the character with her background as a contortionist. We sent the script to our leading lady, Yancy Butler, right as we went into pre-production and she loved it. We reached out similarly to Goran Visnjic and Melora Walters, who also responded really well to the project. The script really spoke for itself being that the story is so unique and the characters so dynamic.
"Our hope is that audiences will root for them to outrun their tragic fate and that their plight will linger in everyone's minds long after the film is over."

—Elizabeta Vidovic and Kathryn Michelle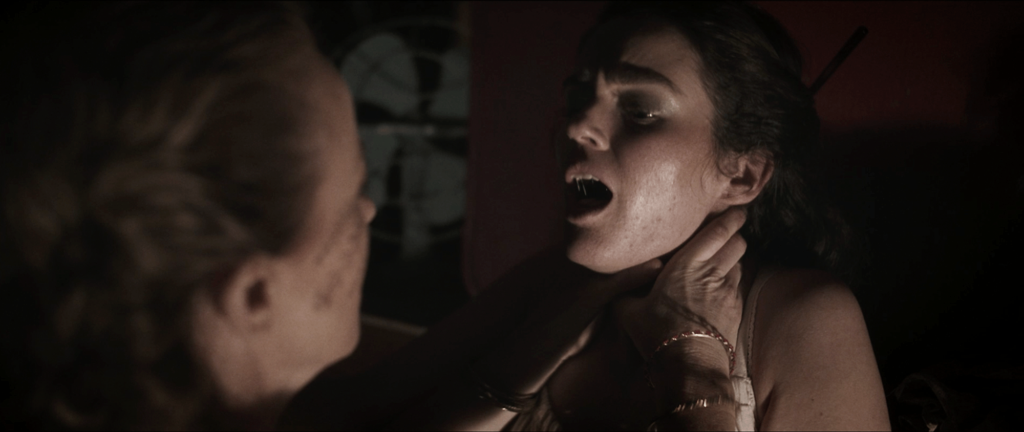 What was it like filming during the pandemic? Any hurdles you had to overcome?
We actually got lucky with how the filming panned out. We shot The Accursed before COVID hit in spring of 2019, and were in post-production all throughout the pandemic. For the most part, we were able to complete the film remotely. Though it set the release date back a bit, we got it out in 2021 just 2 years after filming! Not bad considering we were all battling a global pandemic!
The third act of the film is an adrenaline rush AND quite frightening! Without giving too much away what can you tell us to make audiences excited to watch?
As audiences and critics have called it — The Accursed is an eerie, suspenseful, love & revenge tale that will definitely keep you on your toes. When we asked our cast to describe the film in one word, most of them used the word family. We thought that was interesting because The Accursed is, in fact, a story about a family. Just a very… dysfunctional one? 😉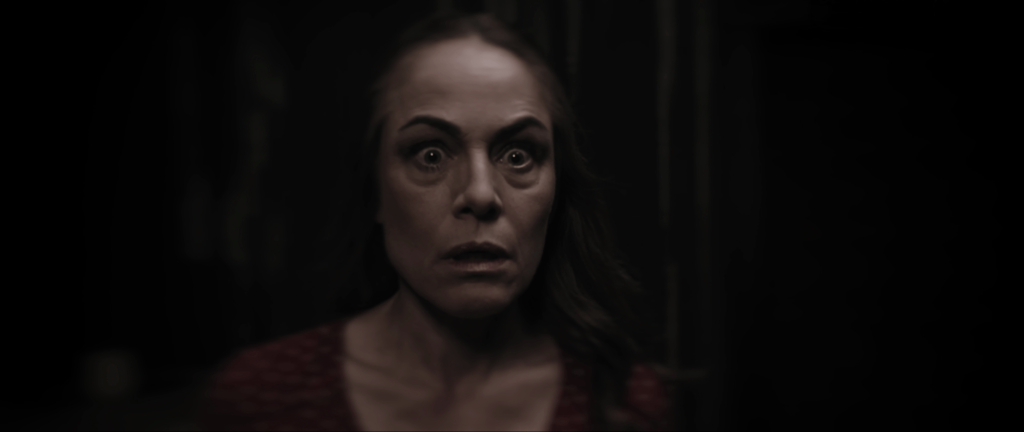 'Almost' Normal ladies Elizabeta, Kathryn and Izabela were producers on The Accursed, but interestingly, wore a few more hats on set! Elizabeta and Kathryn also wrote/directed the film, and Izabela acted in one of the leading roles. Any fun BTS stories you can share?
Izabela Vidovic: My favorite pieces of BTS would probably be with George (who plays Petar in the film). Because we were playing husband/wife, we spent a lot of time together before filming to create that natural connection for the screen. Well, we actually became really good friends and created a whole bunch of silly inside jokes, so it was nearly impossible to film a scene together without cracking up. Of course, this is a horror film with some pretty dark themes…so thankfully we pulled it together!
The film held the #1 spot on iTunes for indie horror movies for the first month of its release. That's a huge accomplishment! What other films were you going toe to toe with?
It was very cool seeing our film next to titles like Candyman, A Quiet Place Part II, Don't Breathe 2 and the classic —Scream! We admire all of those filmmakers and were honored to have our film on the same roster as theirs on streaming platforms!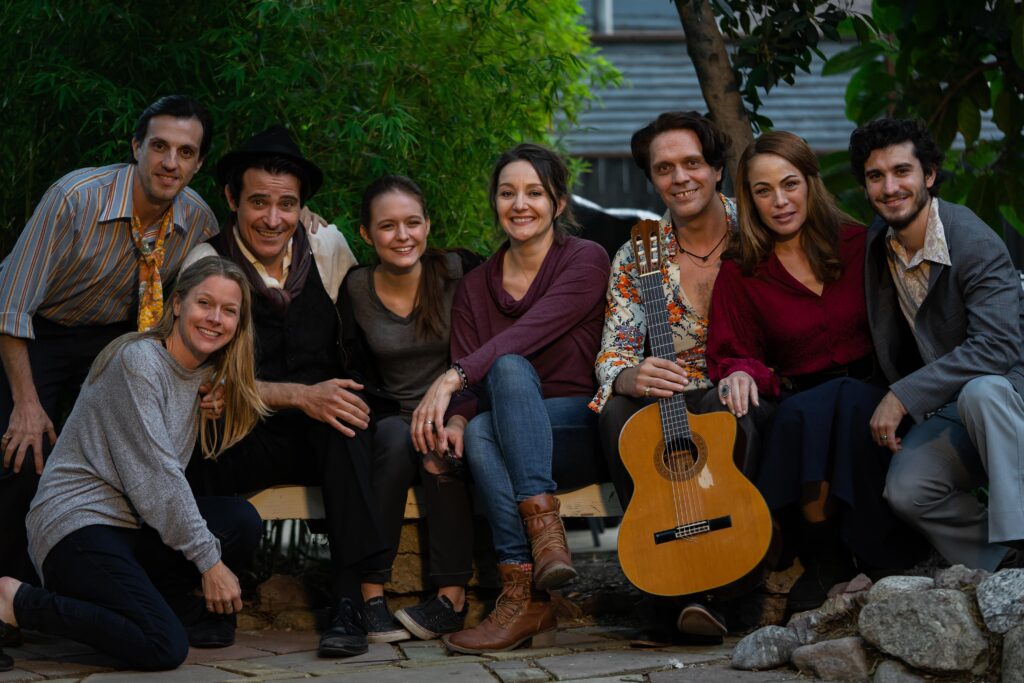 The Accursed is a female-centric horror film and was also made by a team of female filmmakers. Do you think women now have a stronger voice in the horror community or is there still work to be done?
We do believe that women's voices are becoming more prevalent in the horror genre. More recently, we really commend Showtime's Yellowjackets for hiring multiple female directors throughout the season. Of course, there was Nia DaCosta's Candyman this past year, as well as some more women horror directors we'd love to shout out — like Mitzi Peirone (Braid), Toby Poser (The Deeper You Dig), Jenn Wexler (The Ranger), Issa López (Tigers Are Not Afraid), Natalia Leite (M.F.A.), Neasa Hardiman (Sea Fever), Coralie Fargeat (Revenge), Malgorzata Szumowska (The Other Lamb), Anna Biller (The Love Witch), Jovanka Vuckovic (XX), Ana Asensio (Most Beautiful Island). Is there still work to be done, though? Yes, and we would love to see women getting more opportunities to tell stories in 2022!
Rent or Buy The Accursed here.
Get Almost Normal, Always Badass merch (including merch from the movie!) here.
Follow Almost Normal Productions: Website Newsletter Instagram Facebook Twitter YouTube Vimeo LinkedIn
You might also like
---
More from Indie Horror
---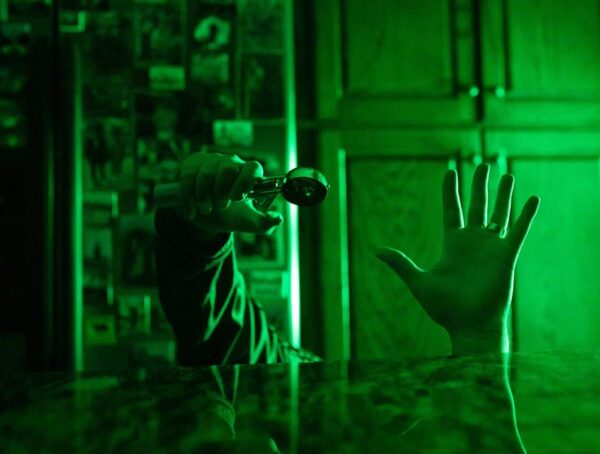 411
Sponsored Feature: Petrichor Motion Pictures Attack of the Swole People is a new horror comedy written by Sean Furey and directed by Elijah …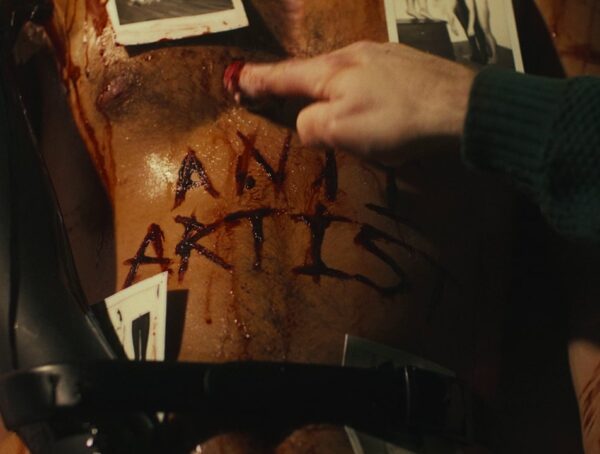 303
Sponsored Feature: SPK Productions & Classified Films AI ARTIST is an award-winning horror short, written and directed by Jessey Nelson & Dani Barker, …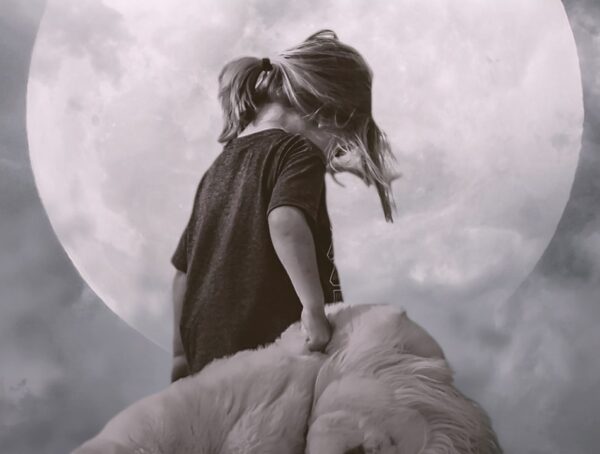 319
Sponsored feature: Extraordinary Pictures LLC Inner Child is an upcoming feature film drama-thriller with horror elements. The story is based on a novella …