Scream 2 held its premiere on this day, December 10, 1997, at the Graumans Chinese Theatre in Hollywood. Less than a year after the release of Scream, the star-studded cast of the new sequel hit the red carpet to show off some fearless fashion choices. Now, 23 years later, the Horror Style Council is reviewing the good, bad and outlandish looks that were on display.
Let the slicing n' dicing begin!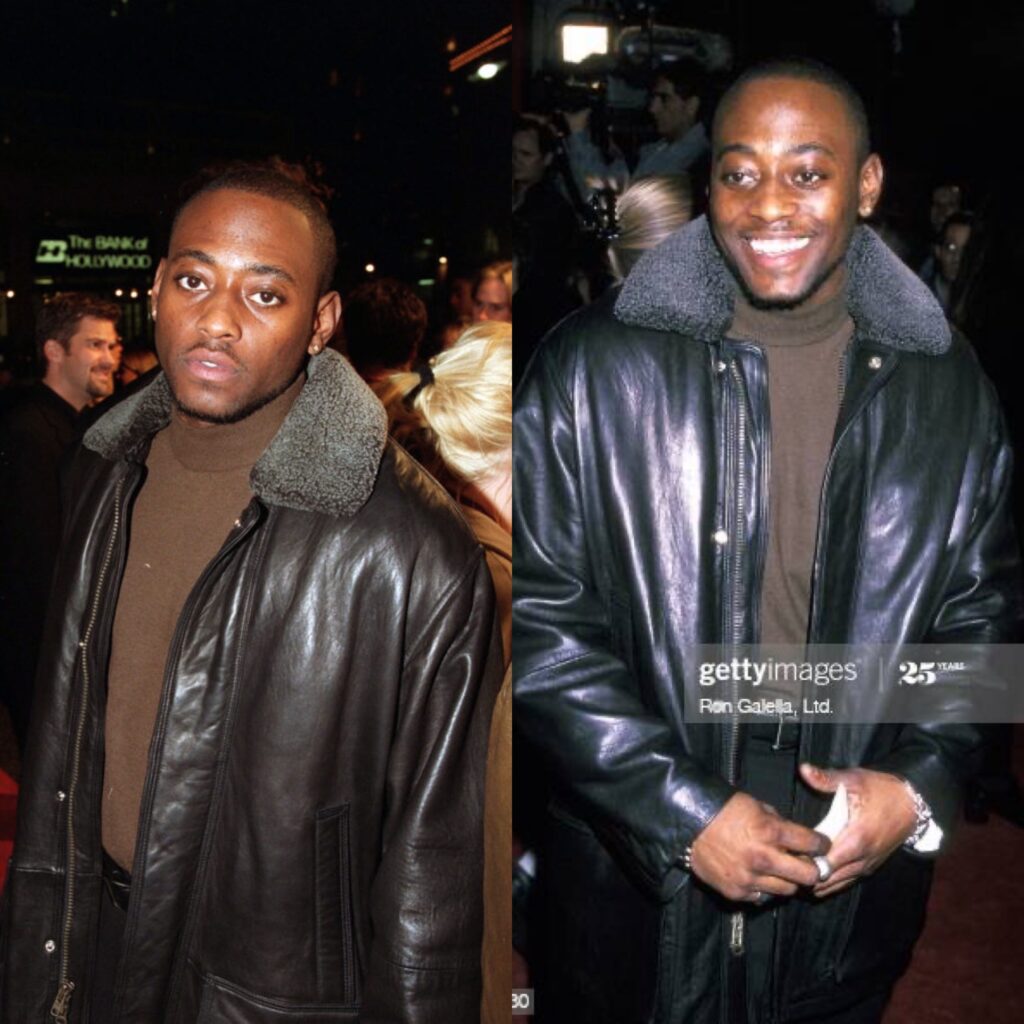 Omar Epps / Phil Stevens
Rabbit: He'd impress more than just Jada in this coat!
Scarlett O'Scara: Missed the memo that the screening was NOT taking place outdoors.
Phantom of the Mall: Thoughts and prayers for whatever animal was skinned for that collar. Sorry, I just really loathe that coat.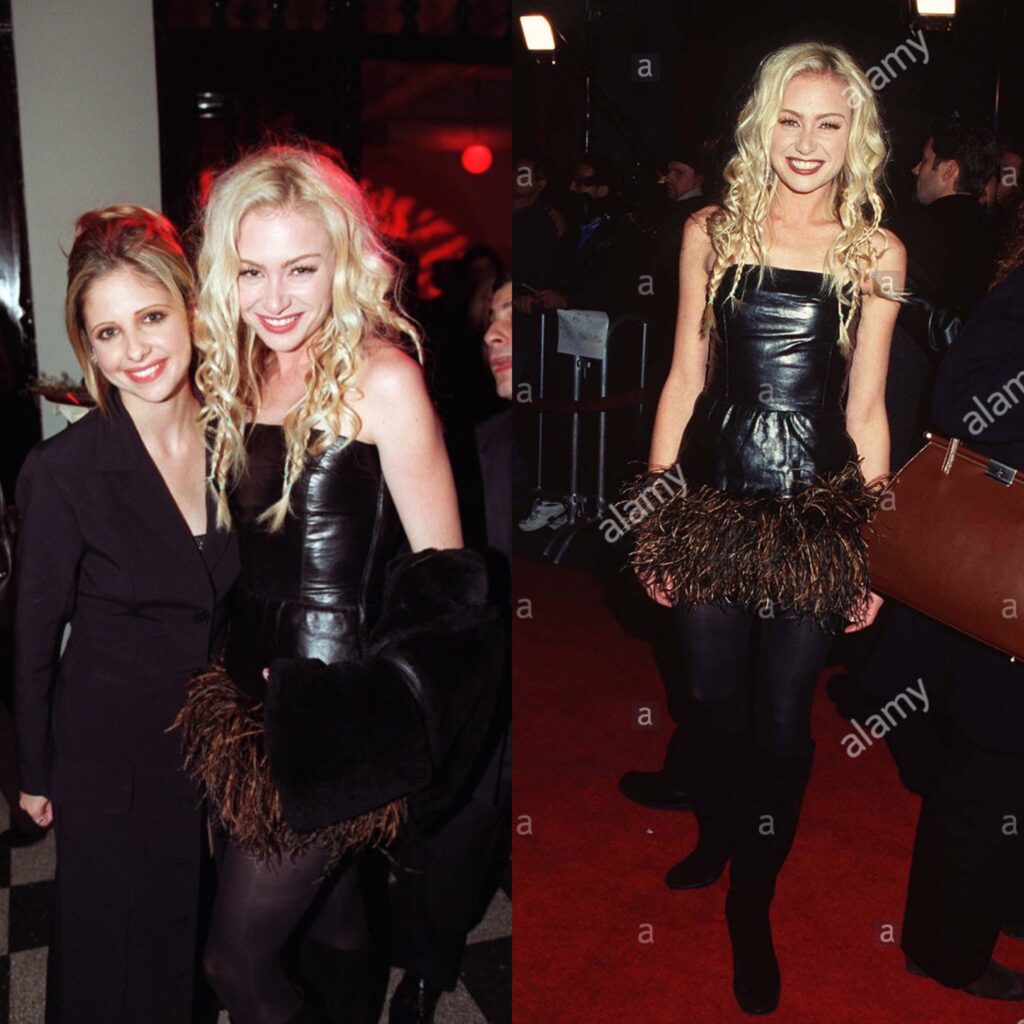 Portia de Rossi / Sorority Sister Murphy
Rabbit: She got this dress at the same five and dime Ghostface shops at.
Scarlett O'Scara: It appears that the carpet does not match the drapes.
Phantom of the Mall: Bondage Ballerina Barbie. The black tights are not working for me.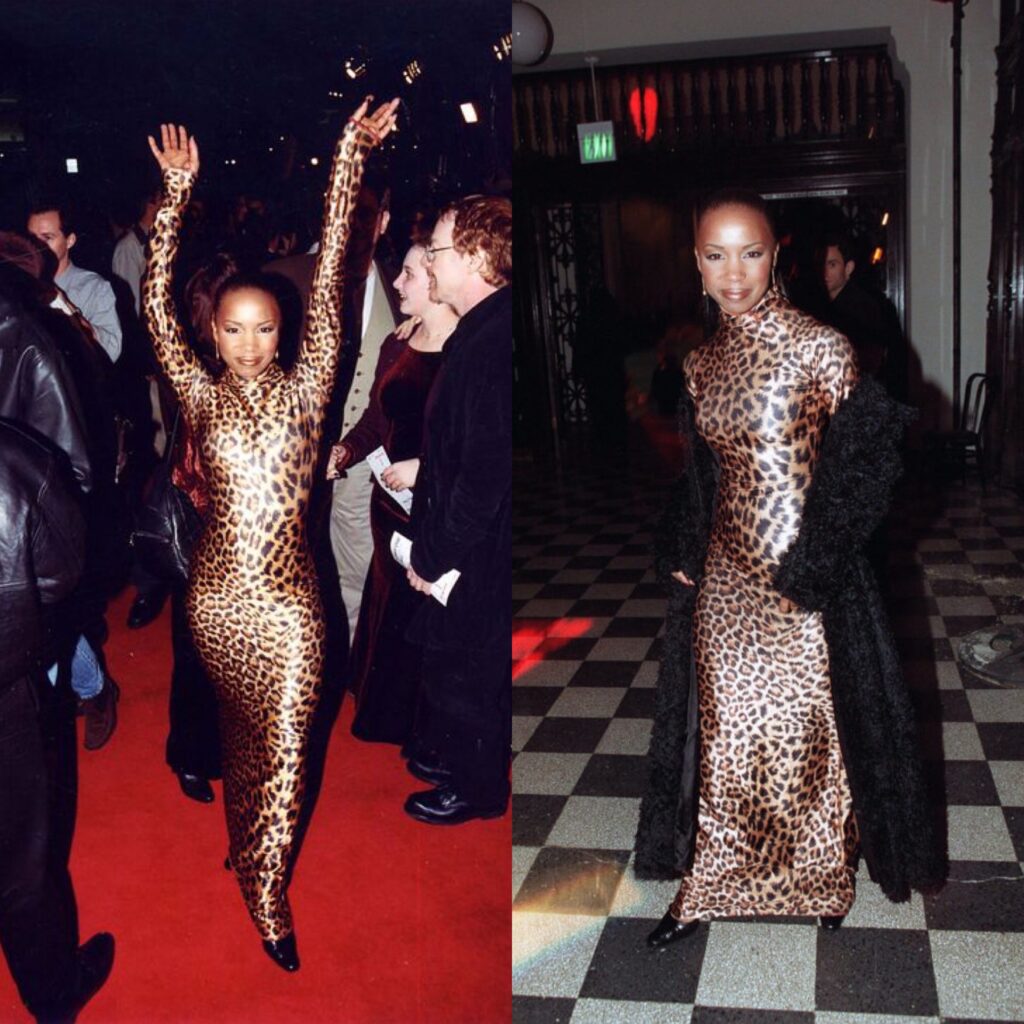 Elisa Neal / Hallie McDaniel
Rabbit: She took wardrobe tips from Shania!
Scarlett O'Scara: Skin-tight-out-of-sight-but-totally-in-your-face-on-the-prowl perfection!
Phantom of the Mall: Shiny skintight animal print fabric does not work on everyone, but Elise Neal is killing it.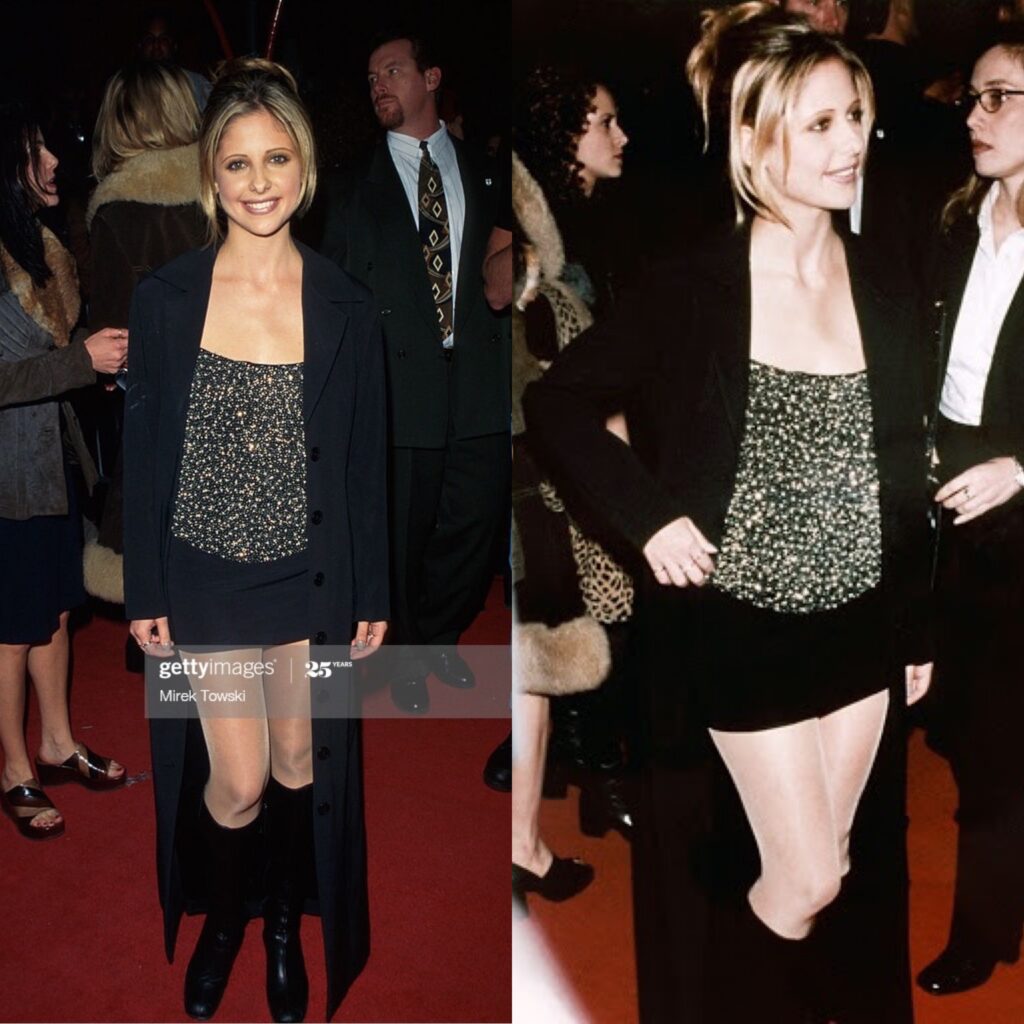 Sarah Michelle Gellar / Cici Cooper
Rabbit: Cici came ready to slay!
Scarlett O'Scara: Baby Domi-The Matrix in da club!
Phantom of the Mall: I love her to death but it looks like she's smuggling a bunch of snacks into the theater in her tank top.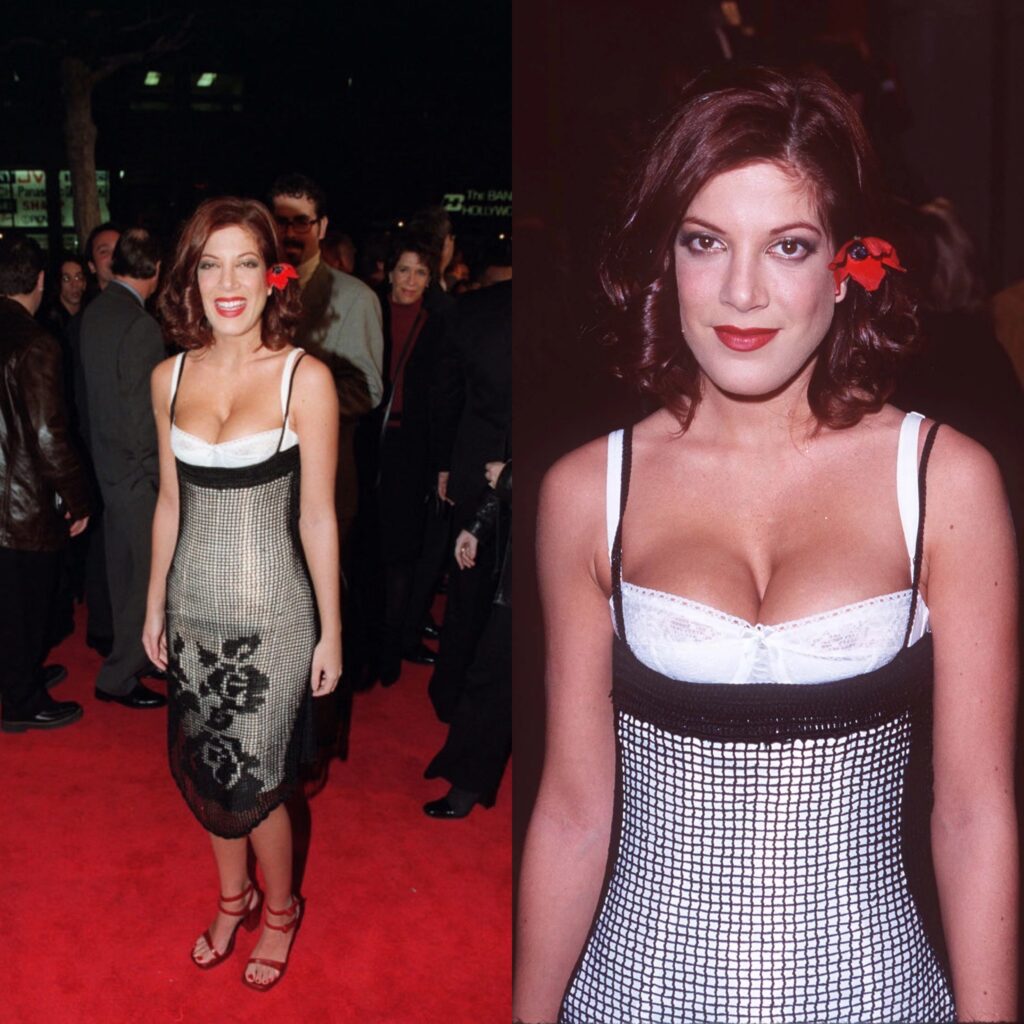 Tori Spelling / Stab's Sidney Prescott
Rabbit: This fishnet ensemble would have been more appropriate for I Know What You Did Last Summer's premiere.
Scarlett O'Scara: Red carpet friendly OR porn awards podium appropriate?
Phantom of the Mall: The wilted flower was a mistake, the dress, however, is fantastic.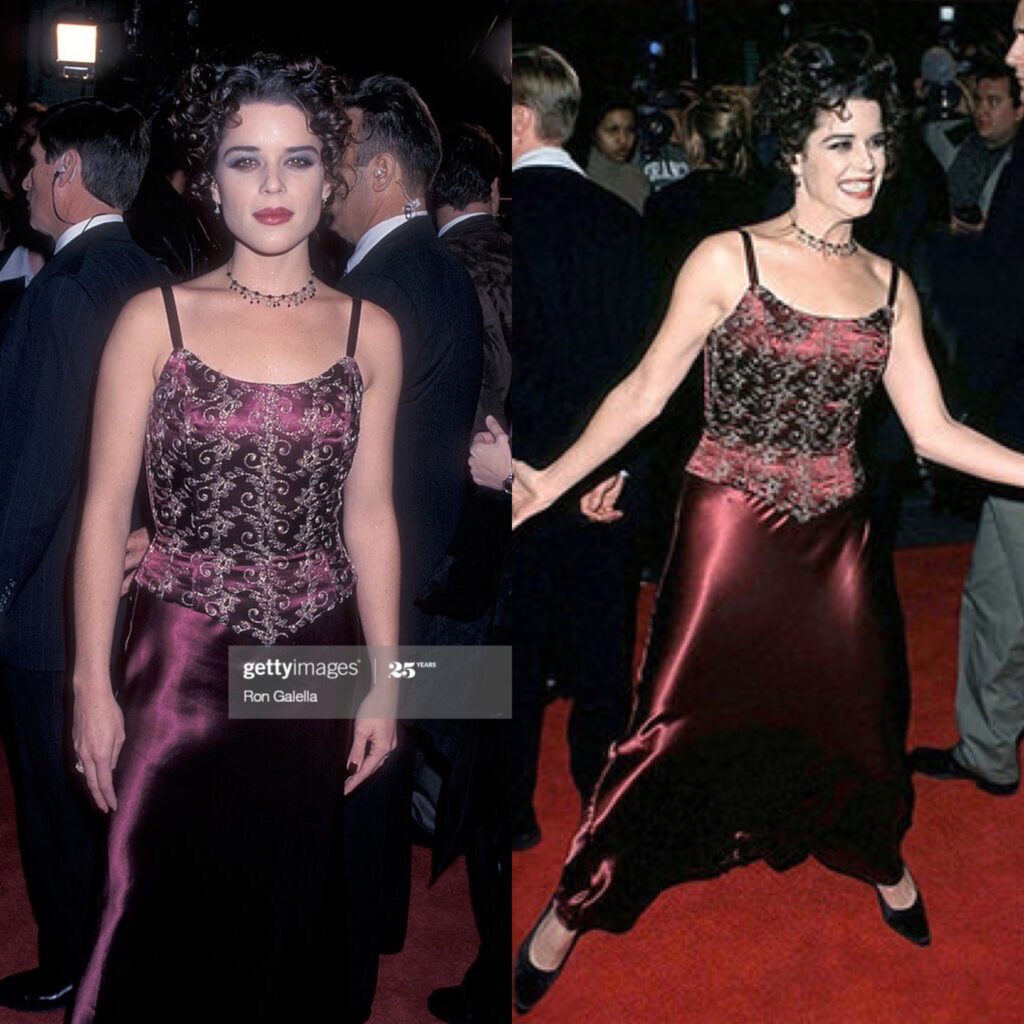 Neve Campbell / Sidney Prescott
Rabbit: This was Neve's second stop of the night. The first was to Medieval Times Dinner Theatre.
Scarlett O'Scara: Monster High-inspiring make-up meets Professor Plum-inspired lingerie—er, I mean, gown.
Phantom of the Mall: That is a stunning look. I wish the skirt was a little longer but everything else is A+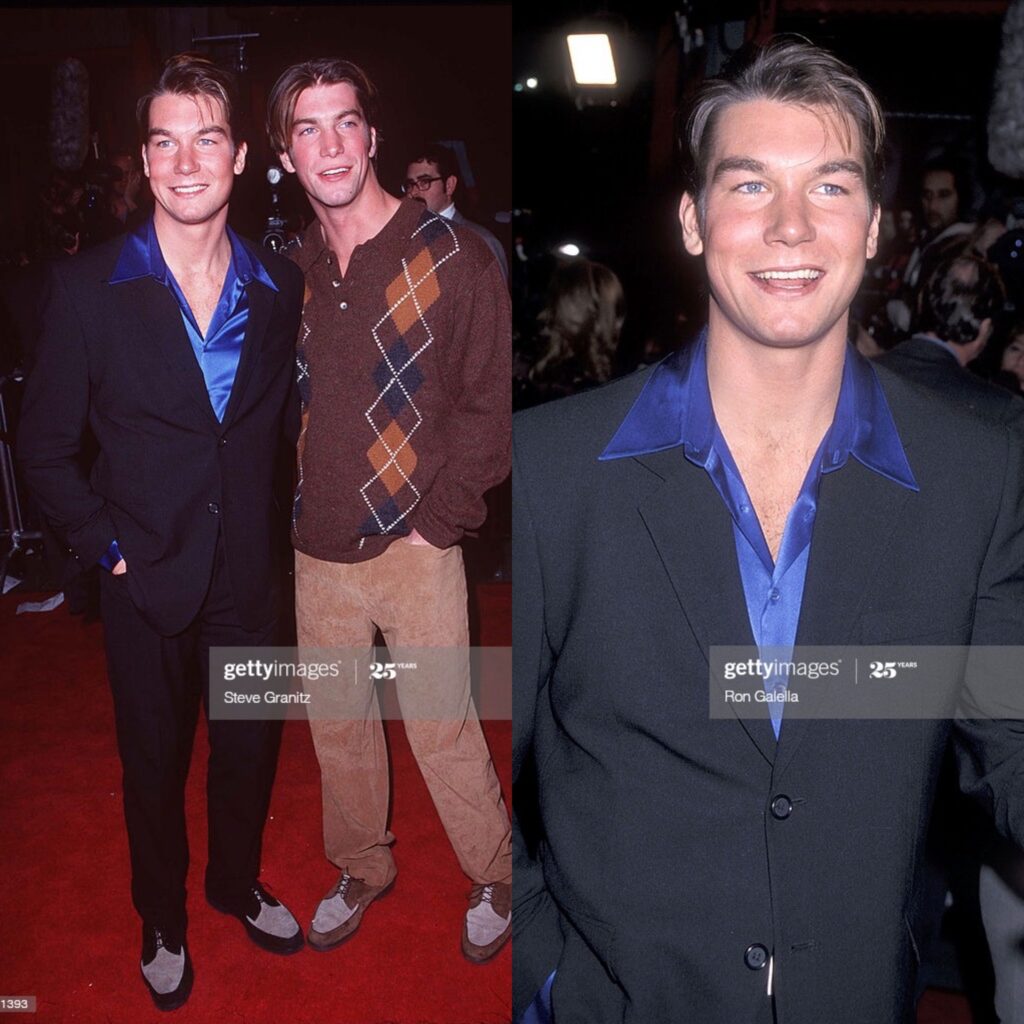 Jerry O'Connell / Derek Feldman
Rabbit: Derek's definitely not "staying alive" in this outfit.
Scarlett O'Scara: If it has to be blue satin silk, then I'd prefer it be a bedsheet wrapped around his 6'2" fit body in a hotel room after the premiere and not a dress shirt on the red carpet. And lose the shoes…and the sibling.
Phantom of the Mall: Looks like he's auditioning for Swingers 2, glad his brother was able to leave the golf course to join him.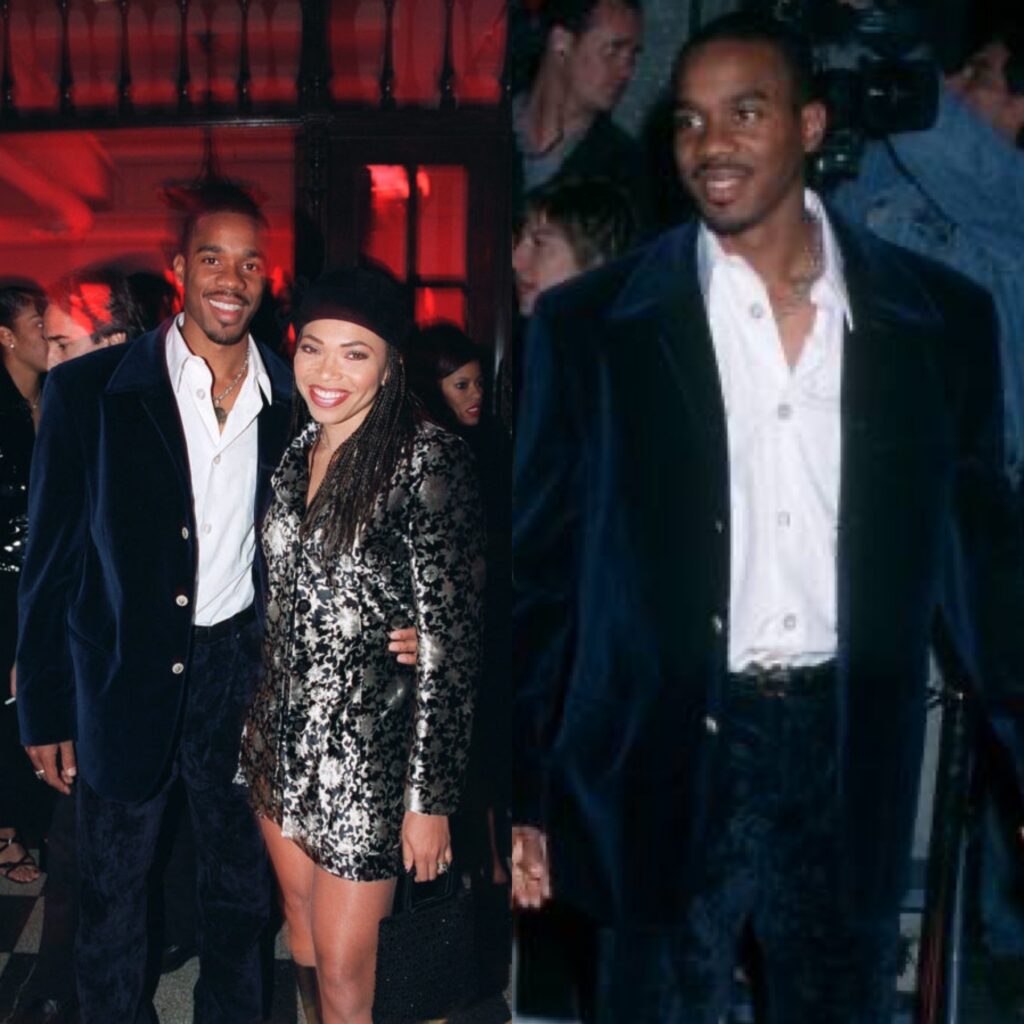 Duane Martin / Joel Jones
Rabbit: Blue velvet brings all the girls to the yard.
Scarlett O'Scara: Apparently blue velvet can be bought in bulk.
Phantom of the Mall: Very few people can pull off a colored velvet suit, Duane obviously can. Tisha also looks stunning.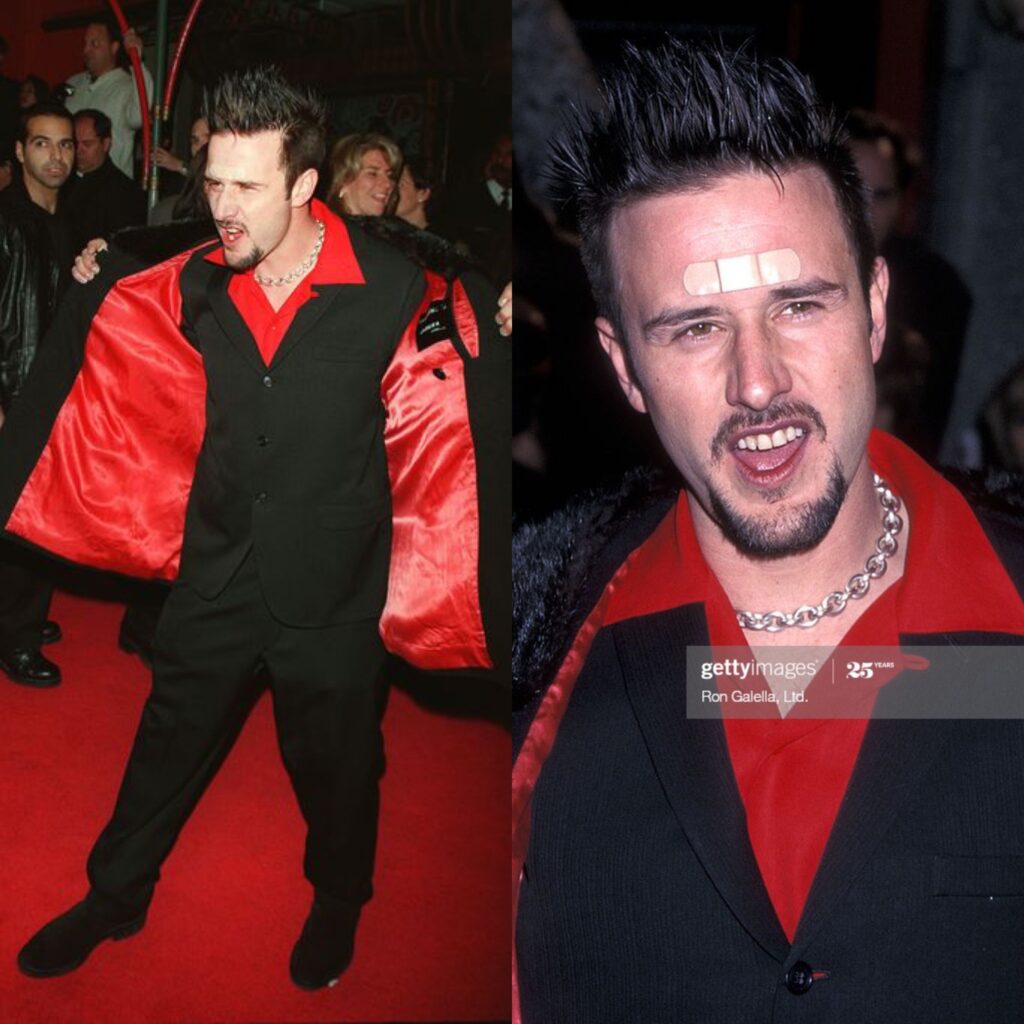 David Arquette / Dewey Riley
Rabbit: You Cannot Kill Dracula.
Scarlett O'Scara: Kudos for making a bold fashion choice; I am referring to the band-aid, of course.
Phantom of the Mall: You lost me with the Band-Aid but the rest is totally sexy.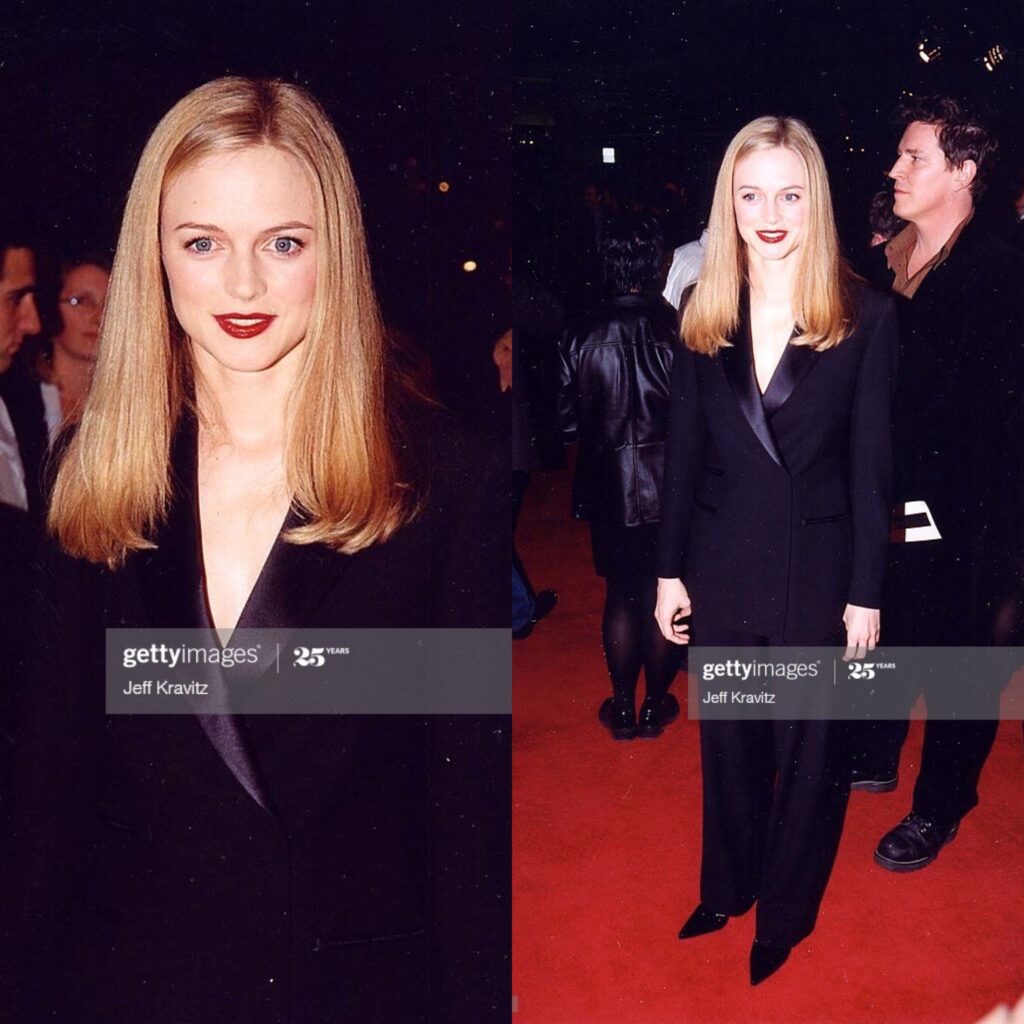 Heather Graham / Stab's Casey Becker
Rabbit: Not much to dislike about this outfit.
Scarlett O'Scara: I think we can all agree that a band-aid on the forehead would have taken this classic, safe look to the next level.
Phantom of the Mall: What funeral did she come from?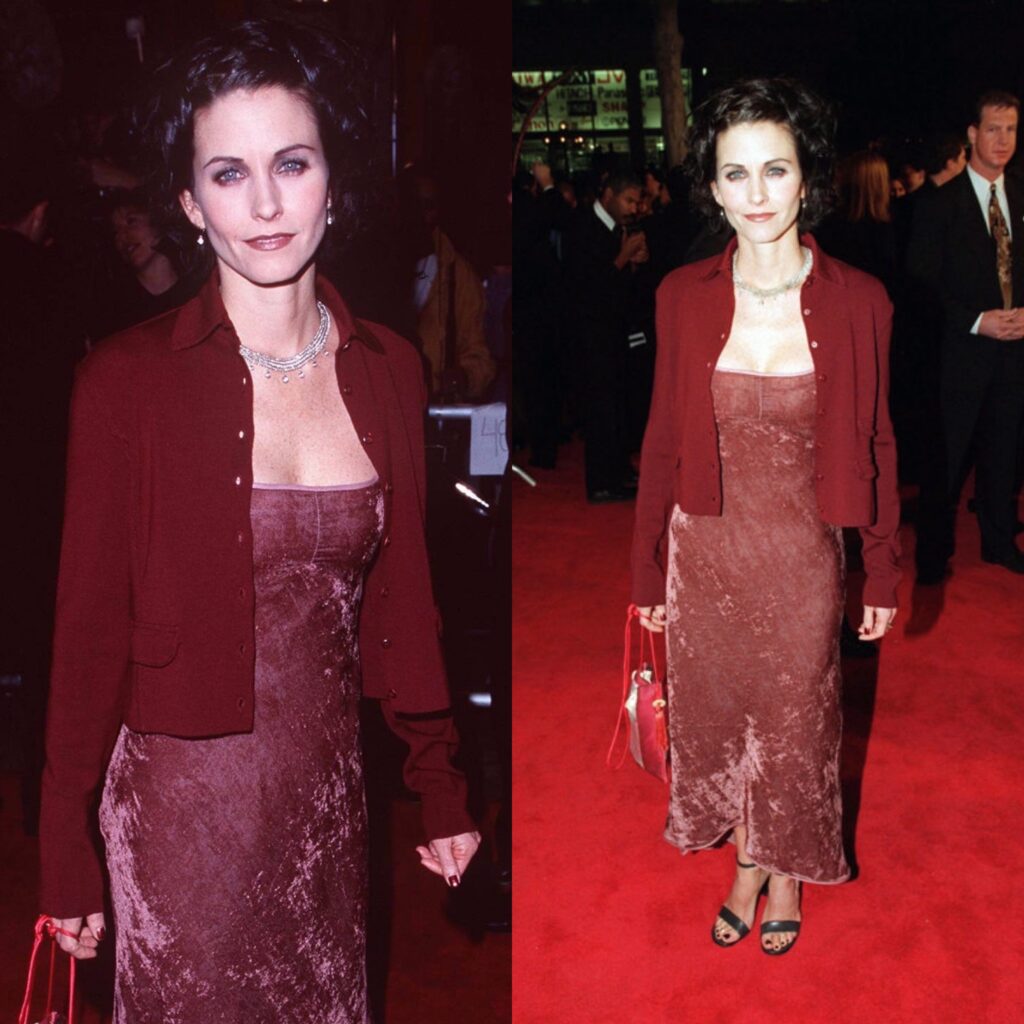 Courteney Cox / Gale Weathers
Rabbit: She made a dress from Dewey's blood rags.
Scarlett O'Scara: Pale Weathers.
Phantom of the Mall: It's a symphony of 1997 fashion and I'm loving it.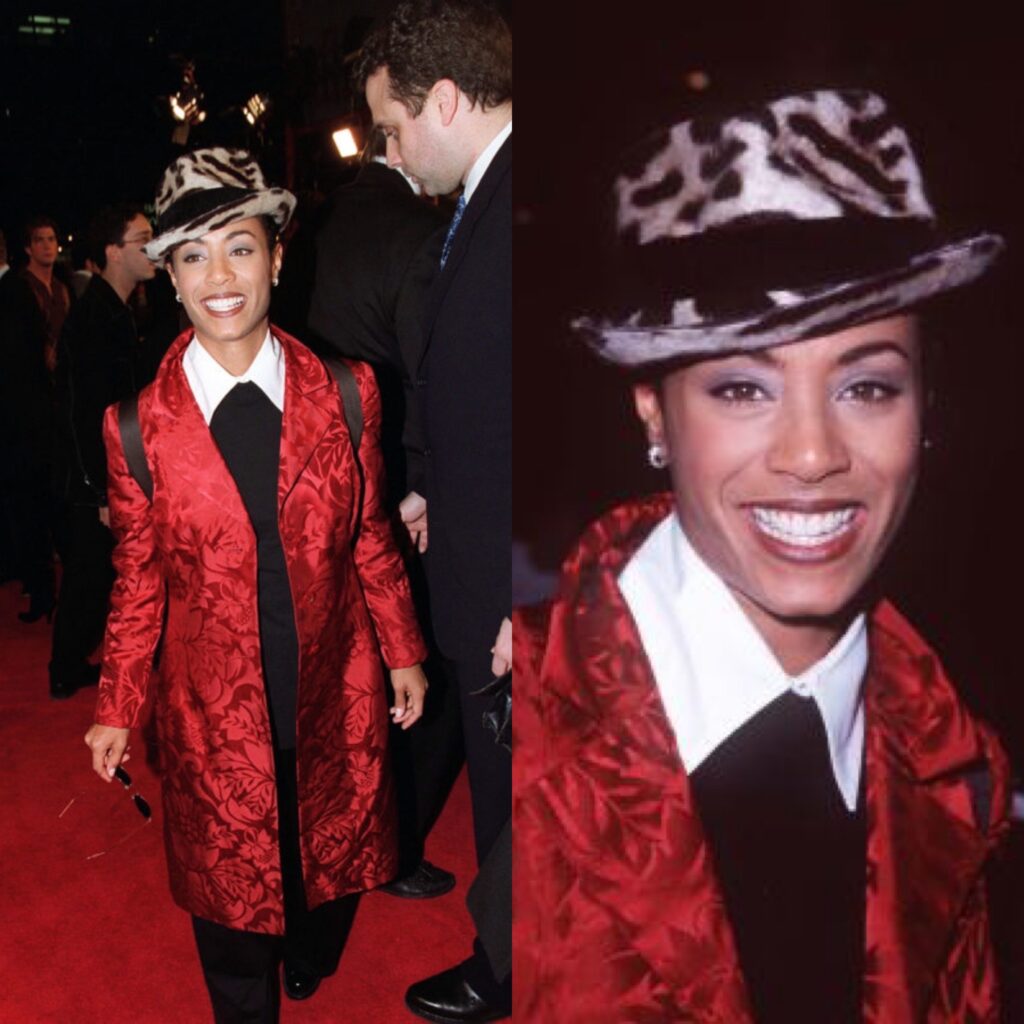 Jada Pinkett-Smith / Maureen Evans
Rabbit: The Cat in the Hat gets a reboot.
Scarlett O'Scara: Dynamically channeling her inner Dolemite, but an elegant walking stick is in order!
Phantom of the Mall: Love the coat, hate the hat.
---
More Slash'n Fashion next year.
Email info@rabbitinred.com to let us know whose fashion you want us to slash next!
You might also like
---
More from Horror Lifestyle
---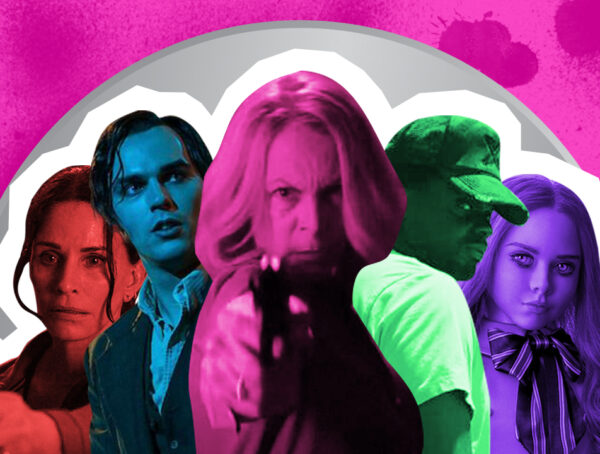 234
Every summer, Rabbit in Red releases a horror playlist featuring songs from some of the best scary movies. Just in time for …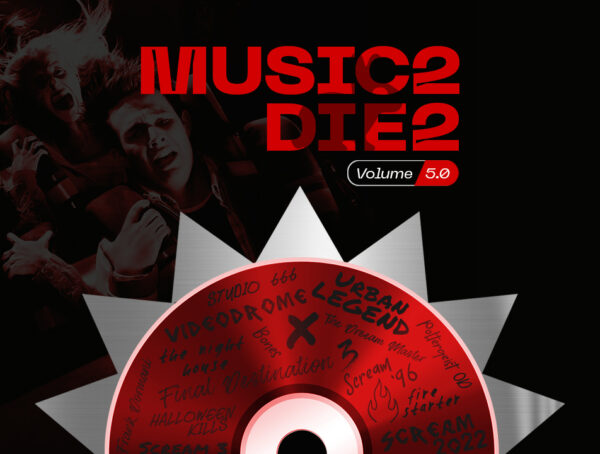 475
Every summer, Rabbit in Red releases horror playlists featuring songs from some of the best scary movies. Now, we're back with Music …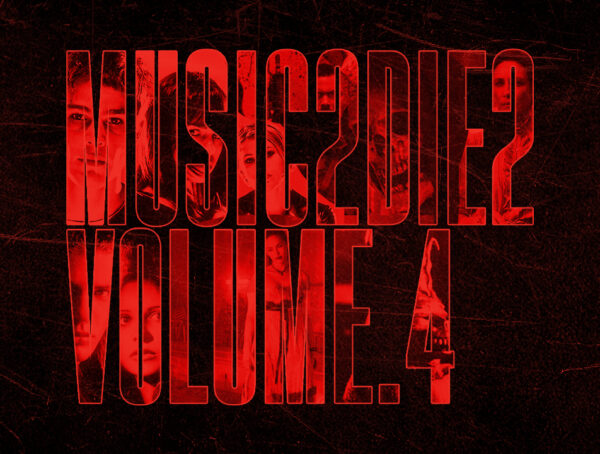 778
Last summer, Rabbit in Red posted a series of horror playlists featuring a curation of songs from your favourite scary movies. Now, we're …