Spring is finally here and with it comes the latest fashions. Sadly, due to the pandemic, the only trend that seems to be getting attention are patterned and embellished face masks. And while any type of mask is generally a knives up in my book, the lack of new style inspiration has me in the mood to critique some of horror's most iconic (and tragic) looks.
And with this, we introduce Slash'n Fashion.
Each month, the Horror Style Council, consisting of Scarlett O'Scara, Anni(e) and myself, will scope out familiar faces in horror and review their ensembles. Whether they're dressed for the prom, dressed for a slumber party or simply dressed to kill, we'll assess each of their looks and leave it to you to decide whether they've escaped alive or have become a casualty of fashion. Best believe we won't think twice about dragging them to hell if need be!
Up first, our favourite fame-seeking reporter. The ferocious and fearless (even when it comes to fashion), Gale Weathers!
So sit back, grab a vodka blush and let the slicing n' dicing begin!
Rabbit: Mrs. Doubtfire chose this over the black frock.
Scarlett O'Scara: The prom scene from Carrie meets karaoke.
Anni(e): This dress was white before Edward Scissorhands cut her bangs.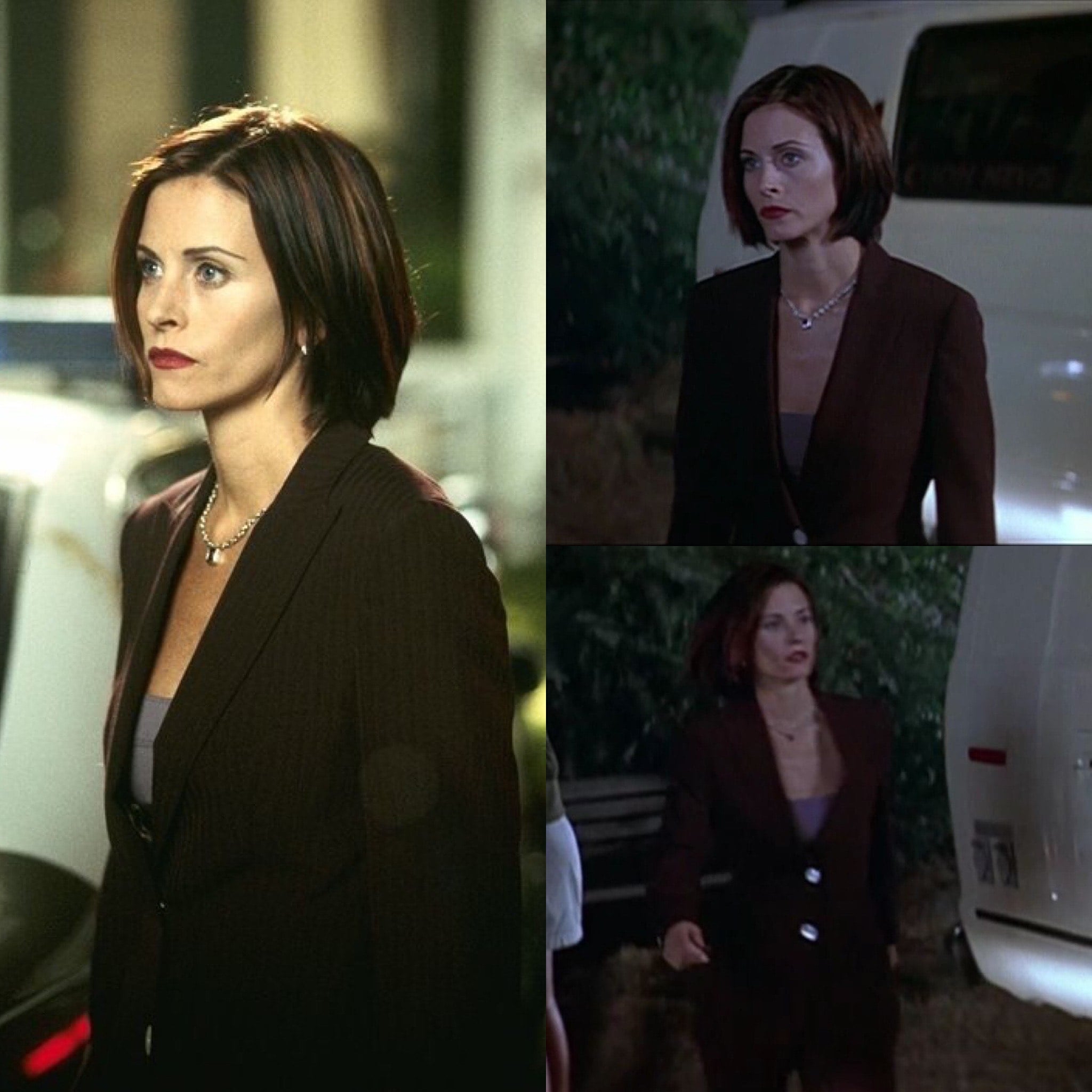 Scarlett O'Scara: Overhearing someone refer to you as "Jared Leto in drag".
Rabbit: This look screams "Don't fuck with me".
Anni(e): Hilary, I'm with her.
Anni(e): Hilary…I'm not with her.
Scarlett O'Scara: Reporter by day, quarterback by night.
Rabbit: Admit it, you're lime green jello.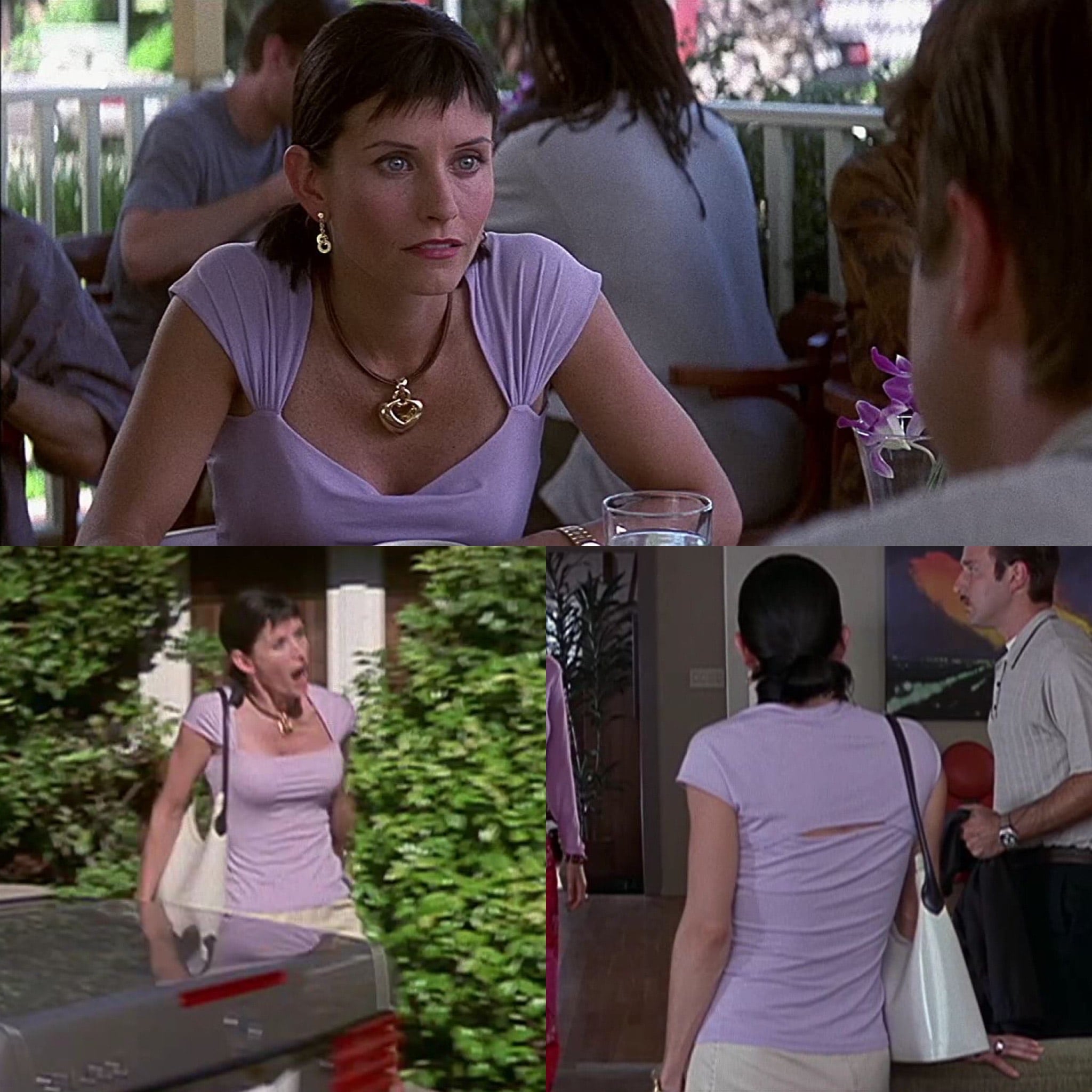 Rabbit: She'd def be going rogue in this.
Scarlett O'Scara: There's only one thing I'd change about this look, and that's everything.
Anni(e): Slit is the back so you can get stabbed and not worry about ruining your shirt.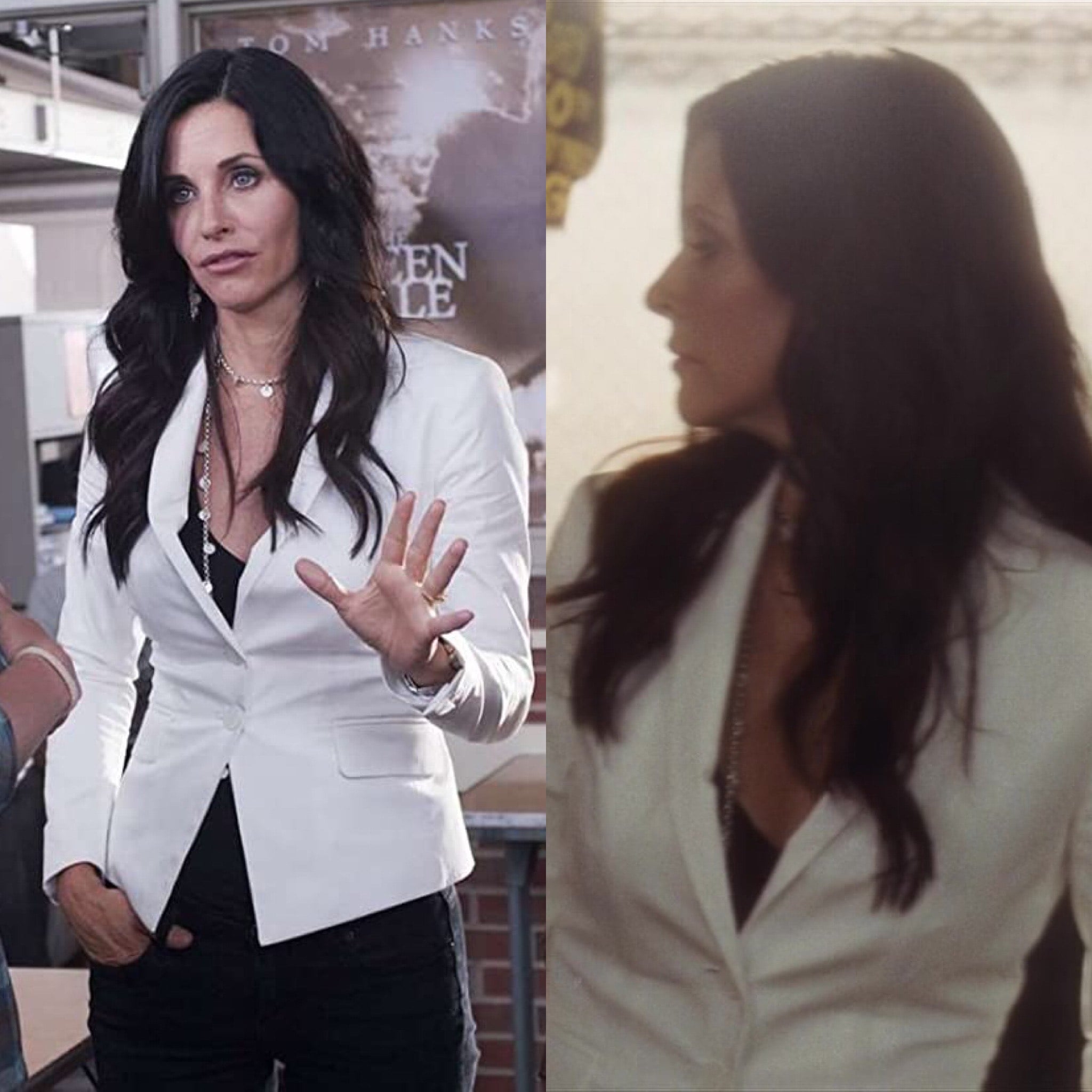 Scarlett O'Scara: "The hand never lies; there WILL be a Scream 5."
Rabbit: Camouflaged for the circle jerk.
Anni(e): Finally, she's dressed in front of a mirror.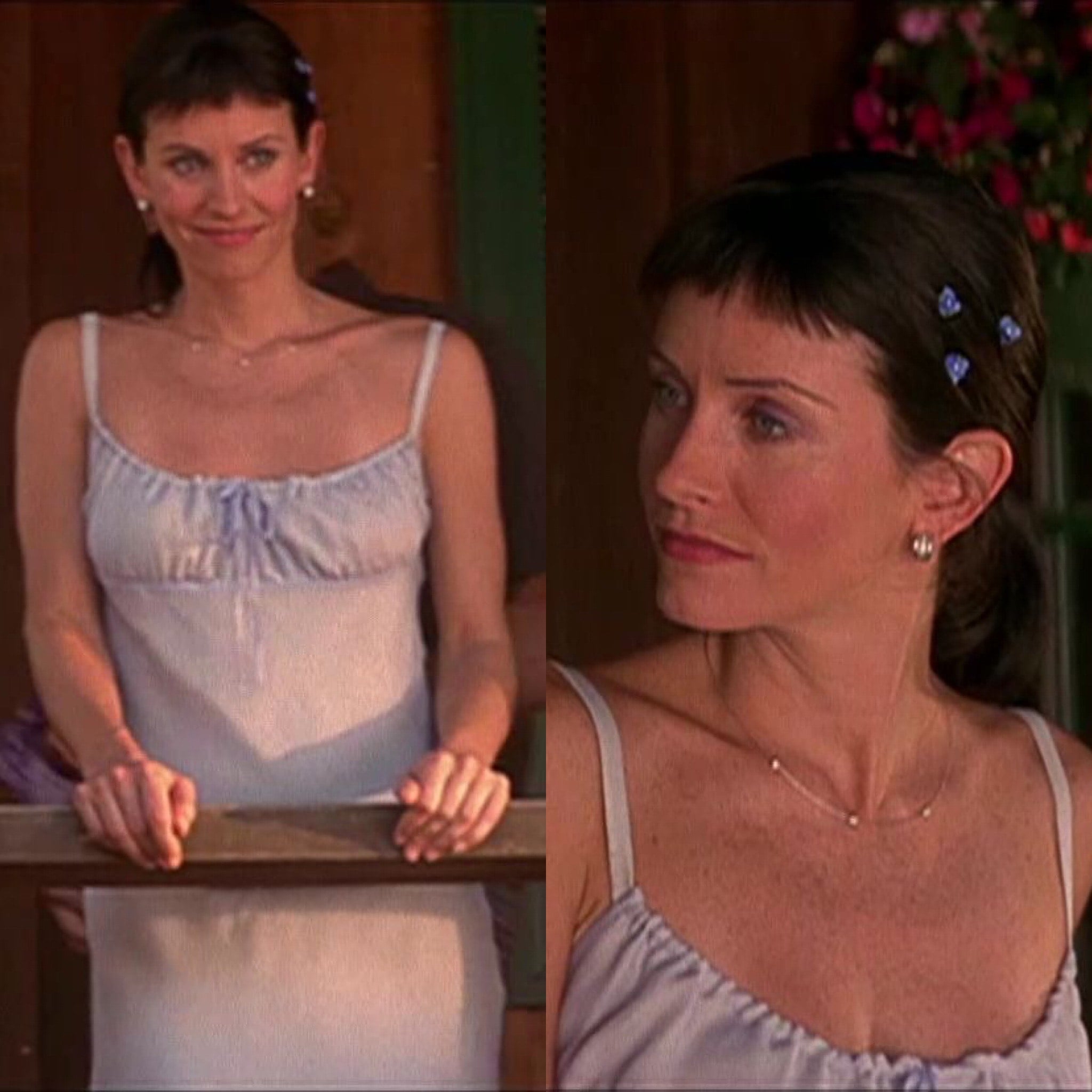 Anni(e): Definitely something someone who wears adult diapers would wear.
Scarlett O'Scara: When asked if your bangs are the result of losing a bet.
Rabbit: She's on the wrong Craven set in that nighty.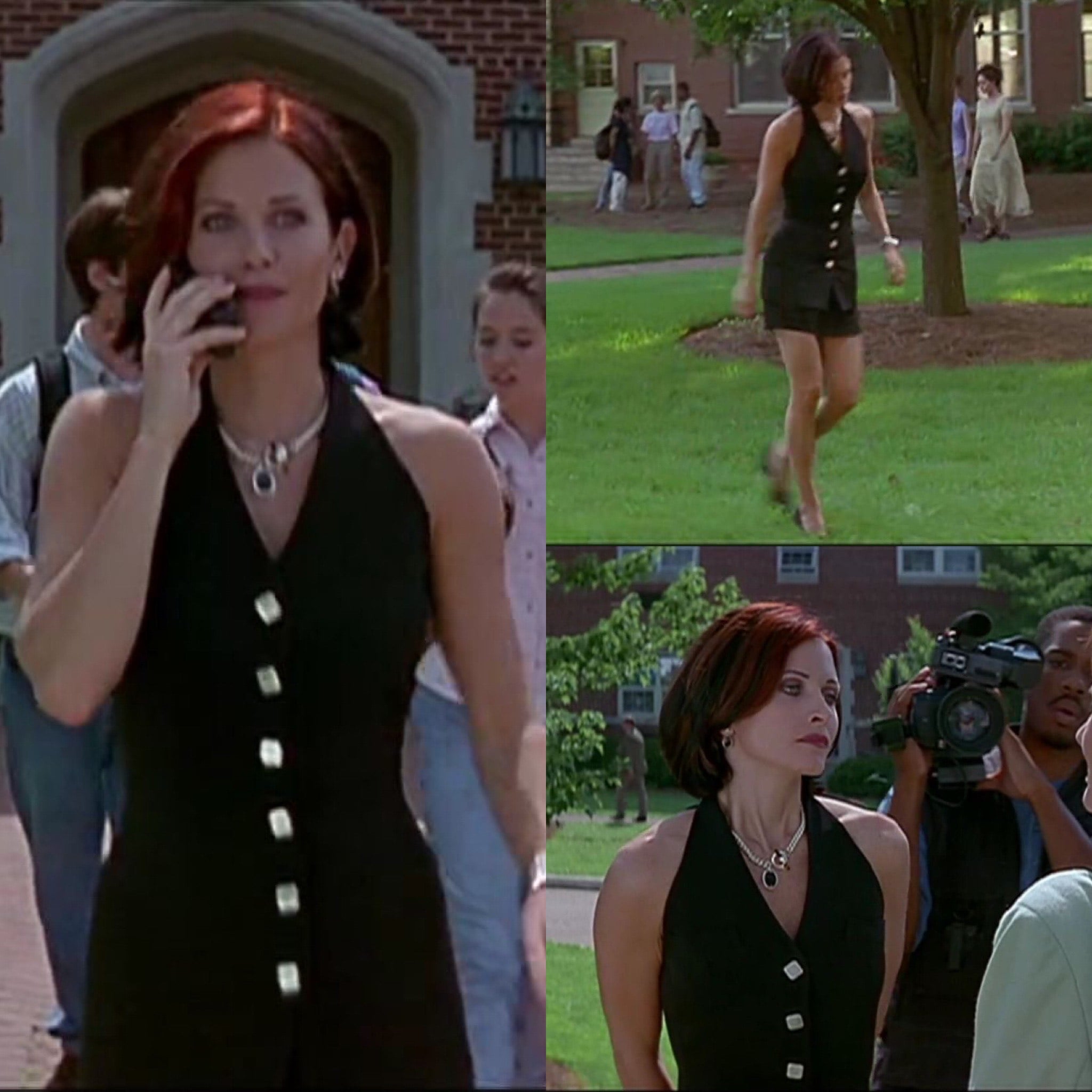 Rabbit: Serving more streaks than shrieks.
Scarlett O'Scara: Camera-ready, entourage-seeking.
Anni(e): Every 90's slutty secretary.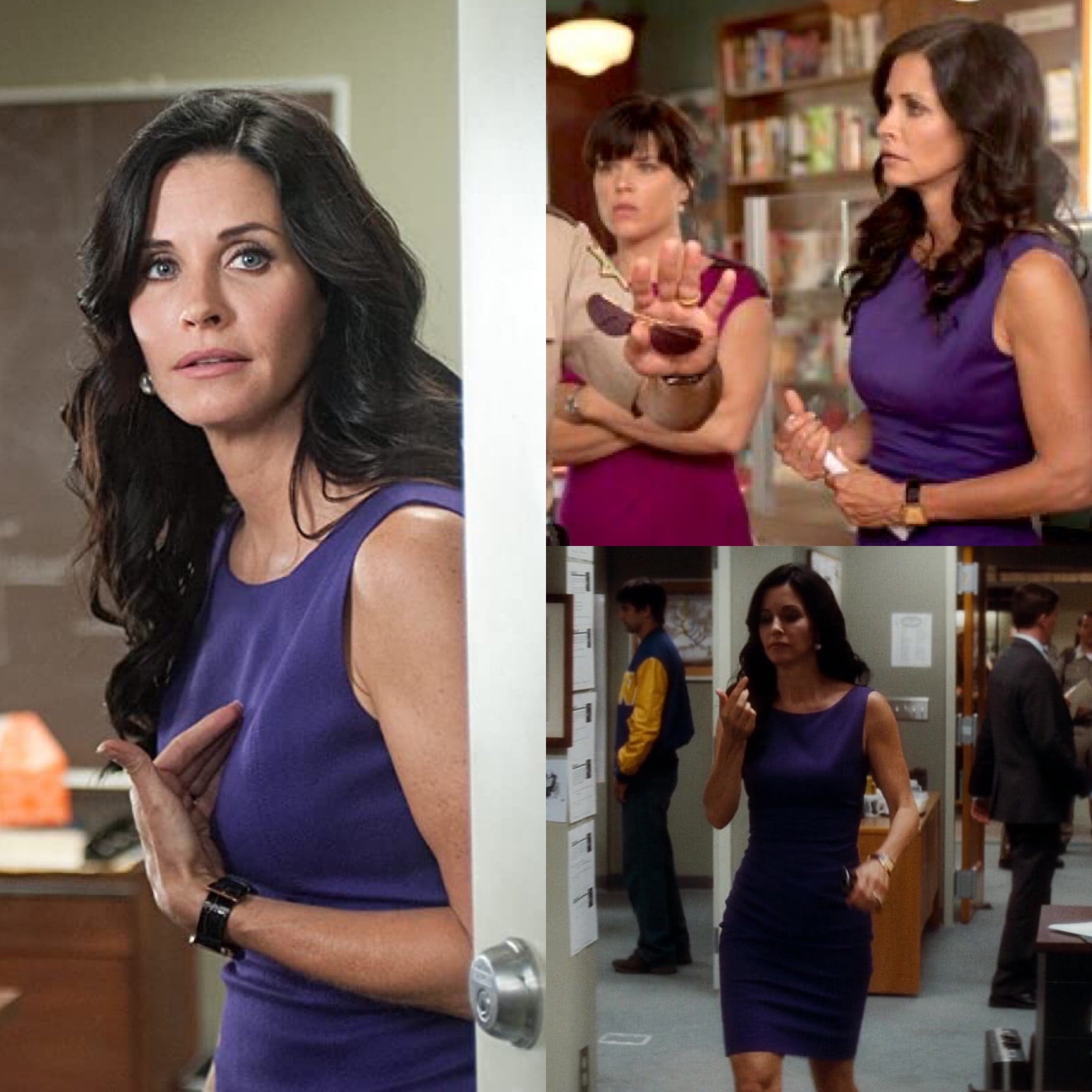 Scarlett O'Scara: Nailing a scene, only to then break a fucking nail.
Rabbit: Her purple reign makes Ghostface cry.
Anni(e): Always a bridesmaid never a bride.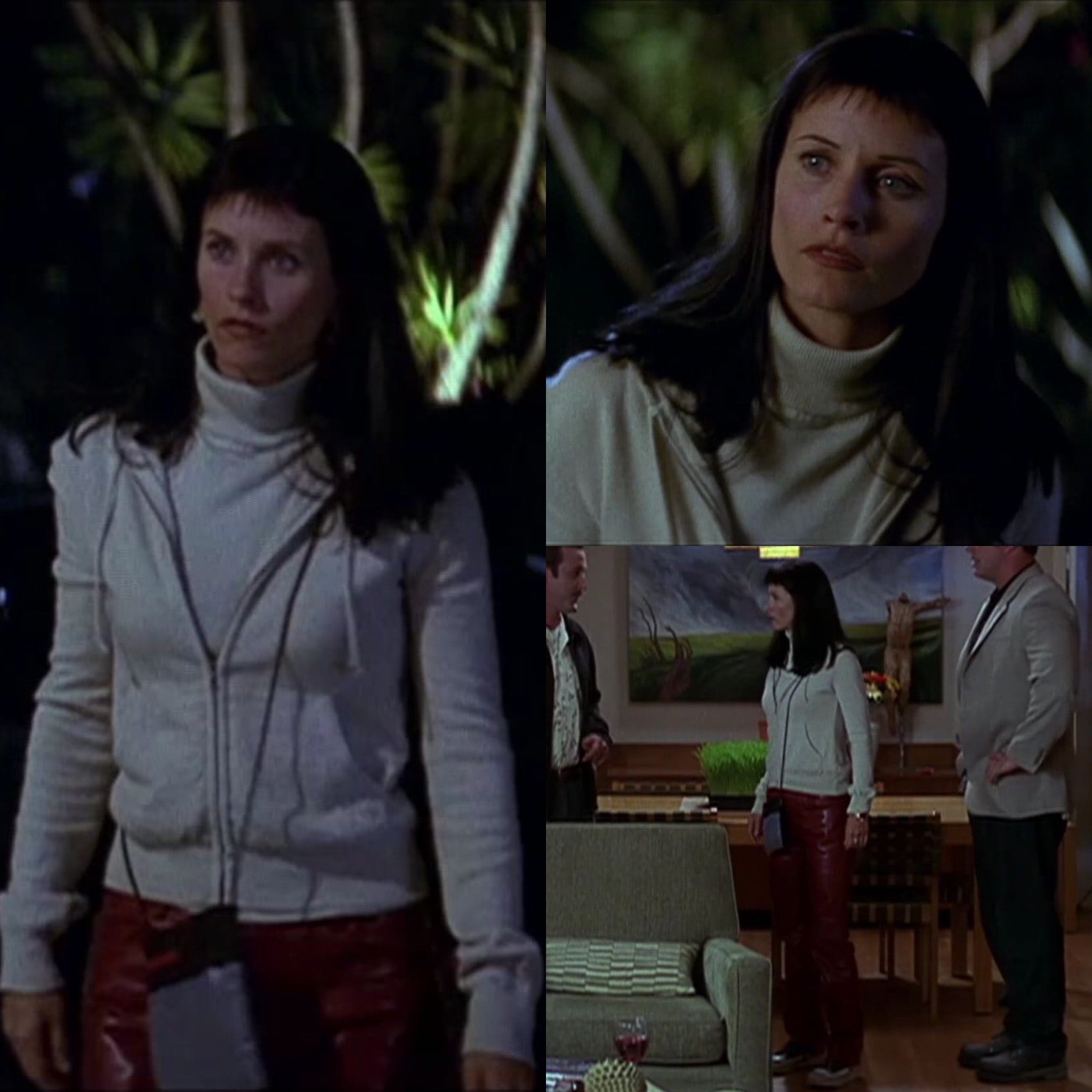 Anni(e): This is her "I just joined a cult" look.
Scarlett O'Scara: A hoodie AND a turtleneck? A double dose of fashion foreskin.
Rabbit: If her mission was to scare Jennifer away, consider it accomplished!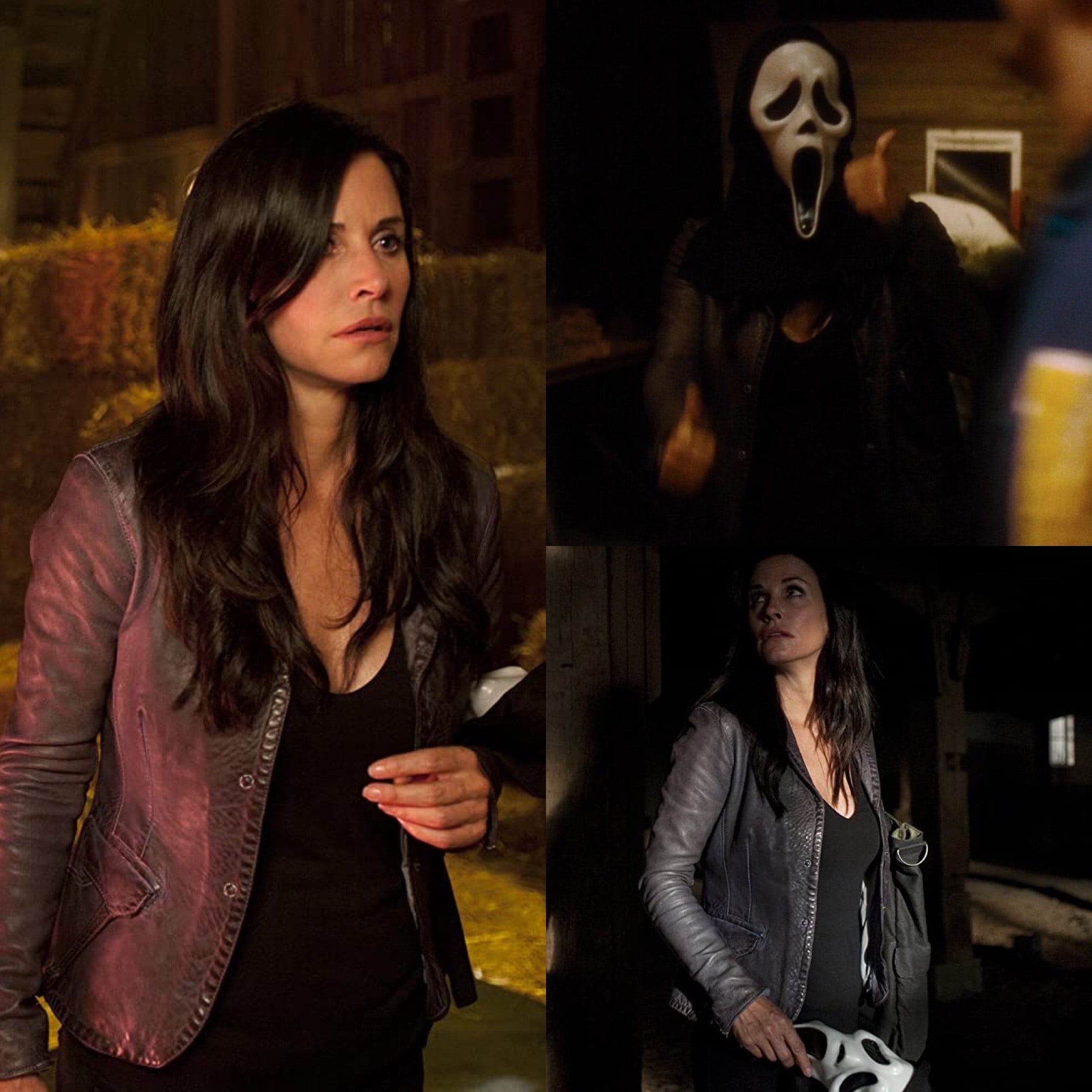 Rabbit: Giving Debbie Salt a run for her money.
Scarlett O'Scara: "Look, no more bangs! Wait, what do you mean, you fucking liked them?!?!"
Anni(e): Just as confused as I am why you're wearing this leather jacket.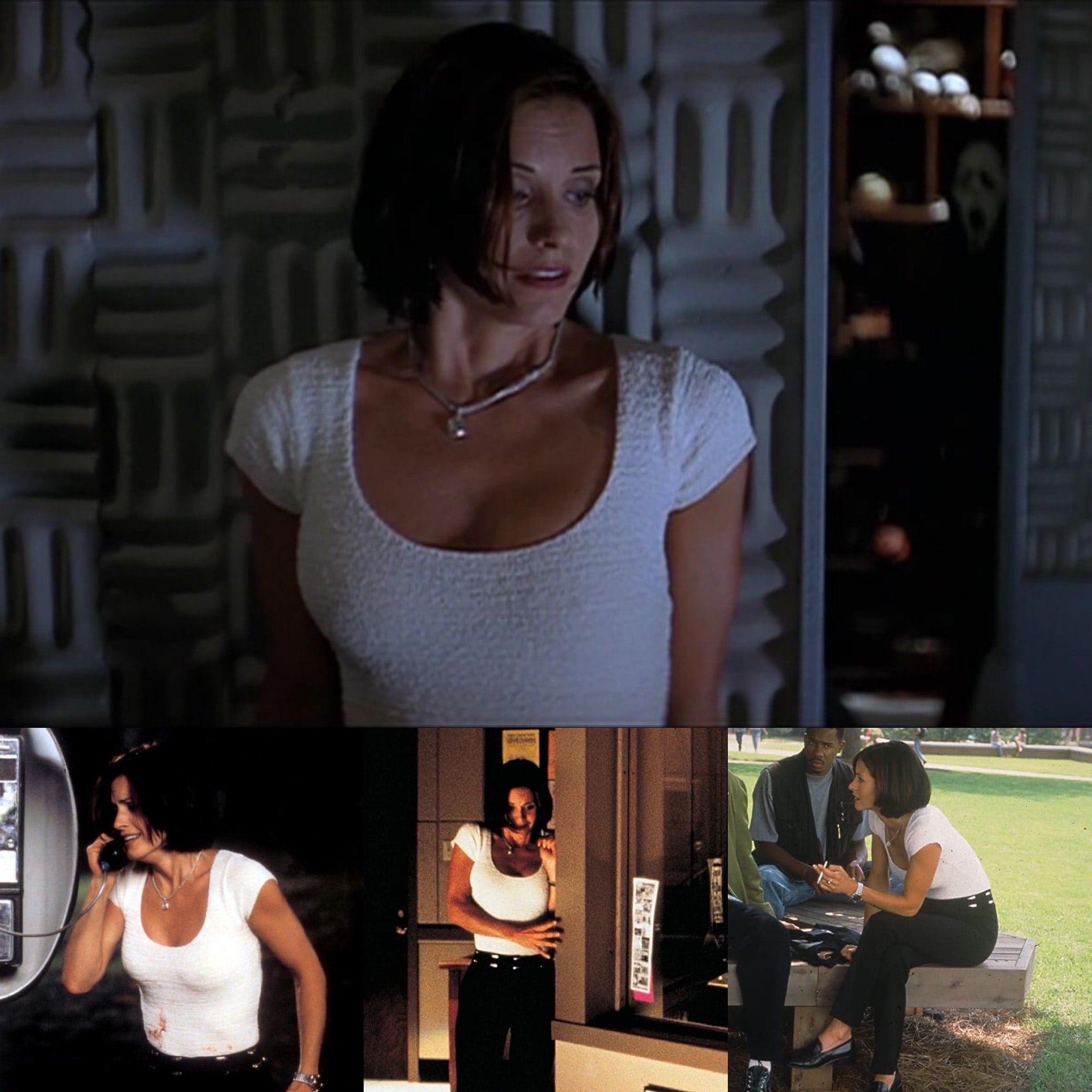 Scarlett O'Scara: Realizing that you and Ghostface share the same clothing colour palette.
Rabbit: You can send us a copy of this look!
Anni(e):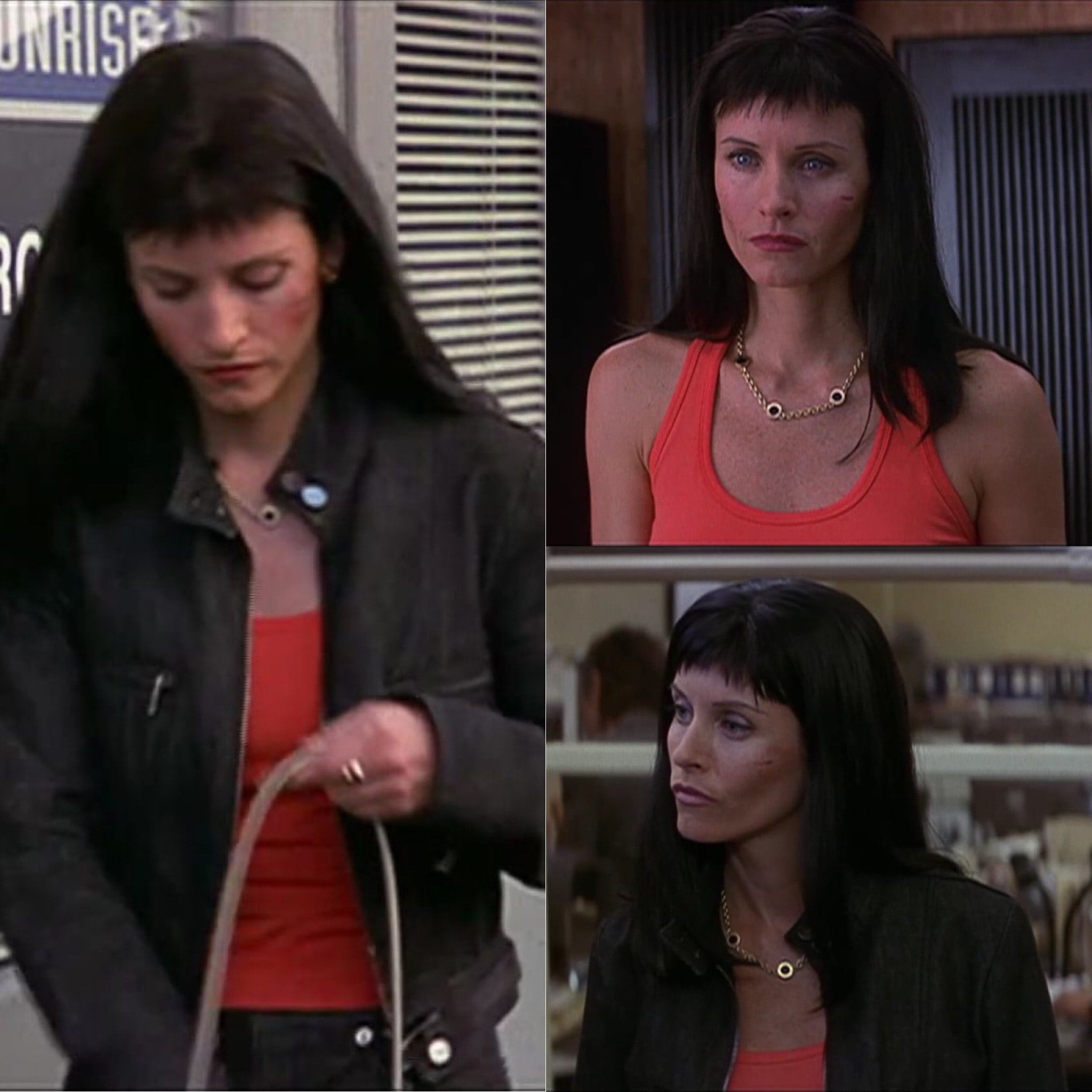 Anni(e): Great look for starting your shift at hooters and leaving your shift at the gas station.
Scarlett O'Scara: I'd like this look more if the jacket was being worn as a hat.
Rabbit: With the bangs and her outfit, Michael Myers must be her stylist.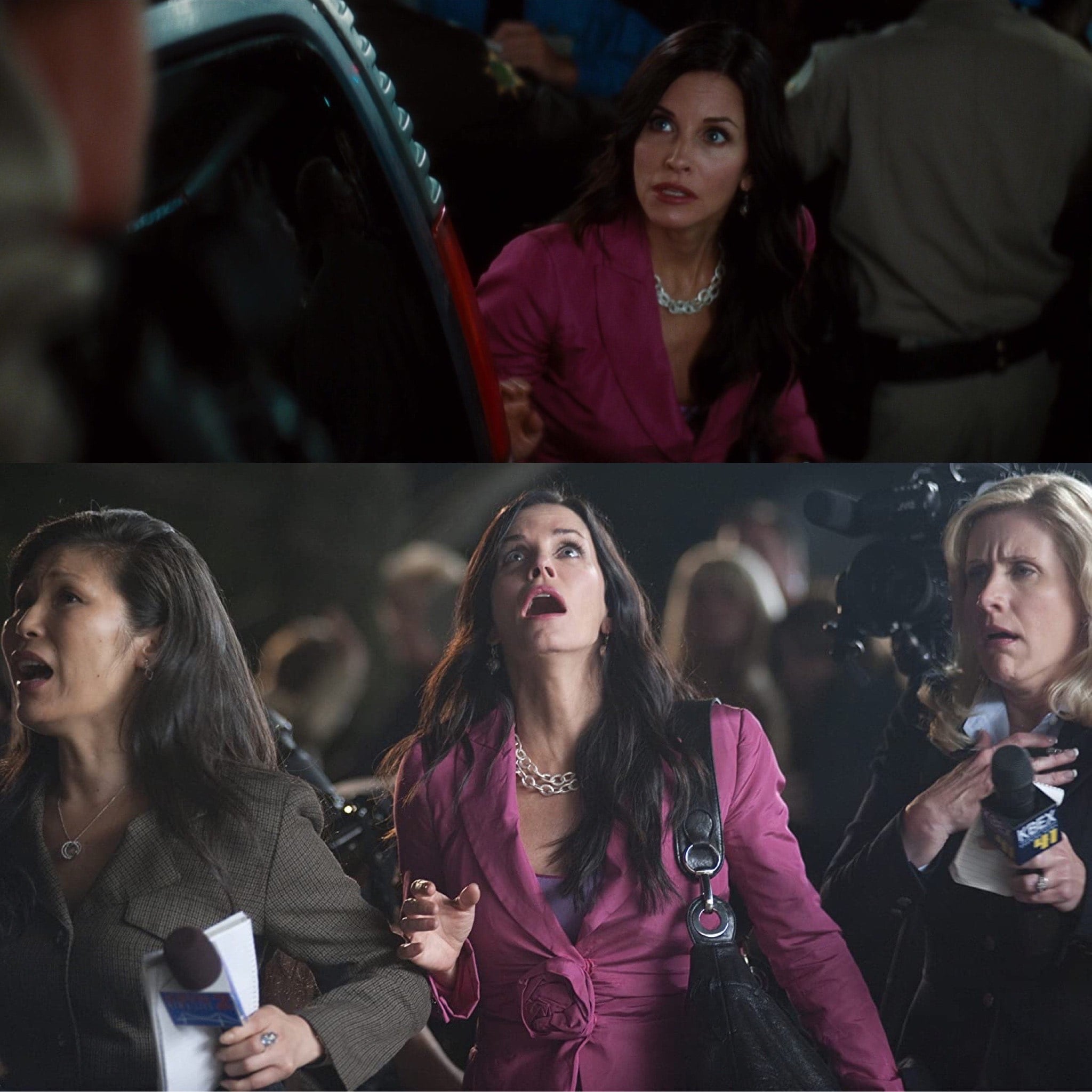 Rabbit: Bitchy in pink.
Scarlett O'Scara: Up a creek without a mic.
Anni(e): You should never look up with your mouth open while looking like a birdbath.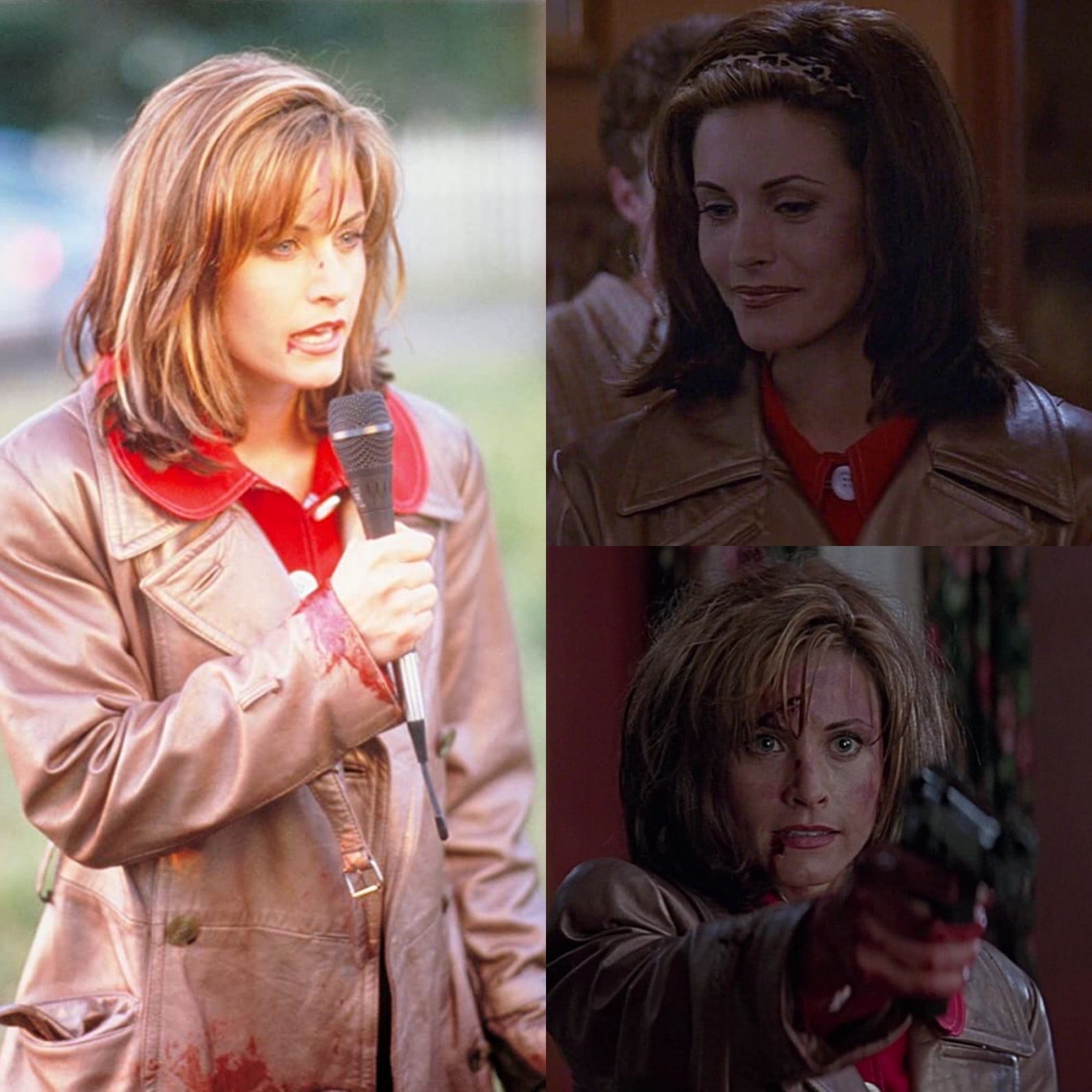 Scarlett O'Scara: The 3 stages of enforcing self-isolation during a pandemic.
Rabbit: This look would be the Top Story. 
Anni(e): Stole your dad's jacket then killed him.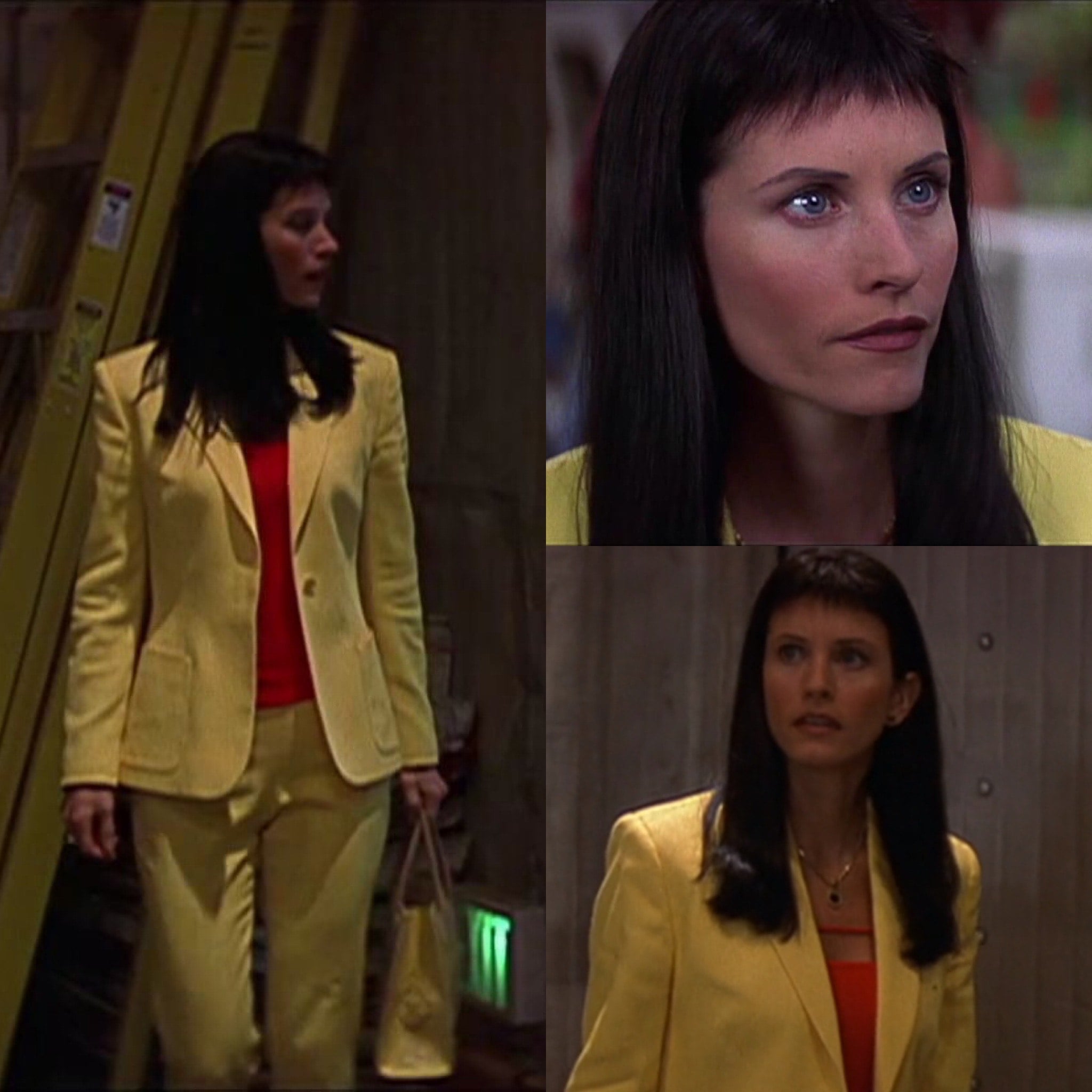 Anni(e): Big bird was in Scream?
Rabbit: A banana split with a bloody twist.
Scarlett O'Scara: Never take fashion tips from a ladder.
More Slash'n Fashion next month.
Email info@rabbitinred.com to let us know whose fashion you want us to slash next!
You might also like
---
More from Horror Lifestyle
---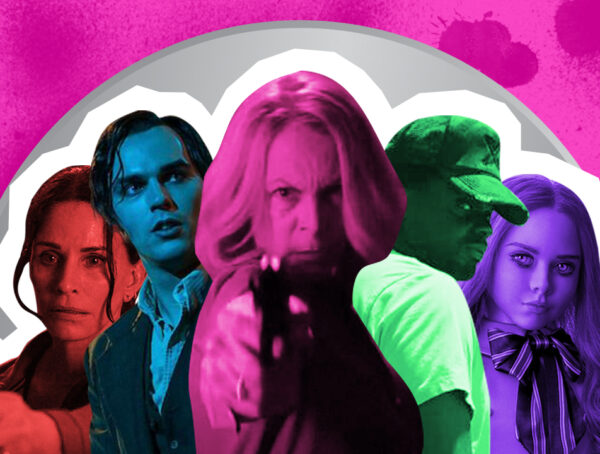 233
Every summer, Rabbit in Red releases a horror playlist featuring songs from some of the best scary movies. Just in time for …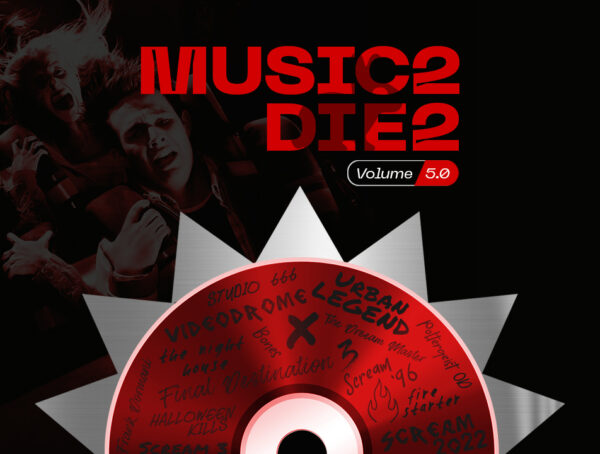 475
Every summer, Rabbit in Red releases horror playlists featuring songs from some of the best scary movies. Now, we're back with Music …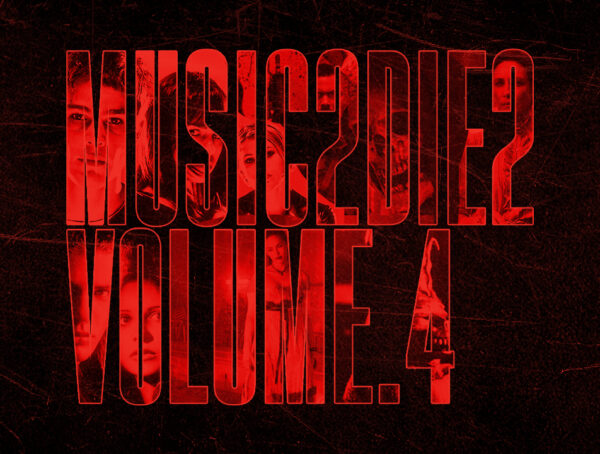 777
Last summer, Rabbit in Red posted a series of horror playlists featuring a curation of songs from your favourite scary movies. Now, we're …