The hypothesis that there is safety in numbers is nothing more than wishful thinking when it comes to survival in horror movies. The reality is that being part of a group may buy you some time, but it won't necessarily save your life regardless of how large the group is or the setting. I've rounded up a list of 15 films (in chronological order) where the only strength in numbers ends up being the body count.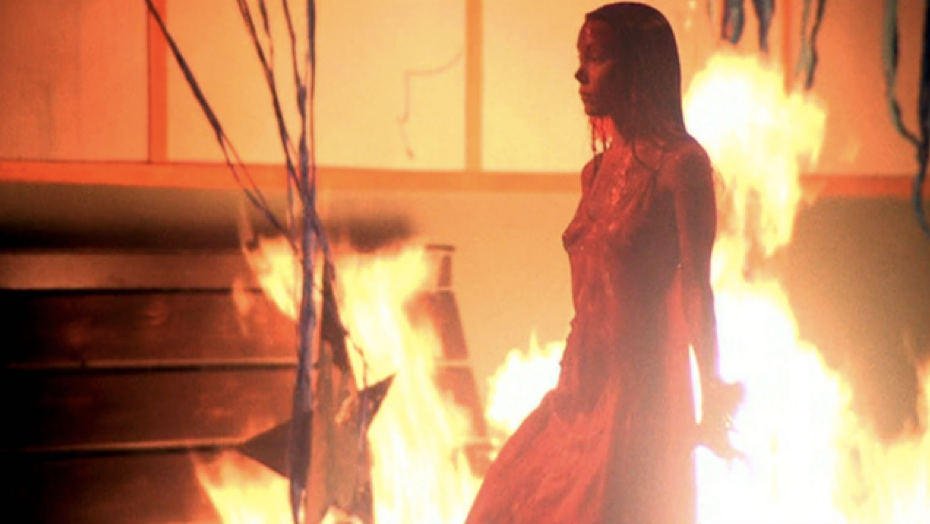 CARRIE (1976)
A bucket of pig's blood goes a long way on prom night when the recipient is a bullied teen with telekinetic powers who has just reached her breaking point, resulting in the death of most of those in the school gym unlucky enough to be in her line of fire.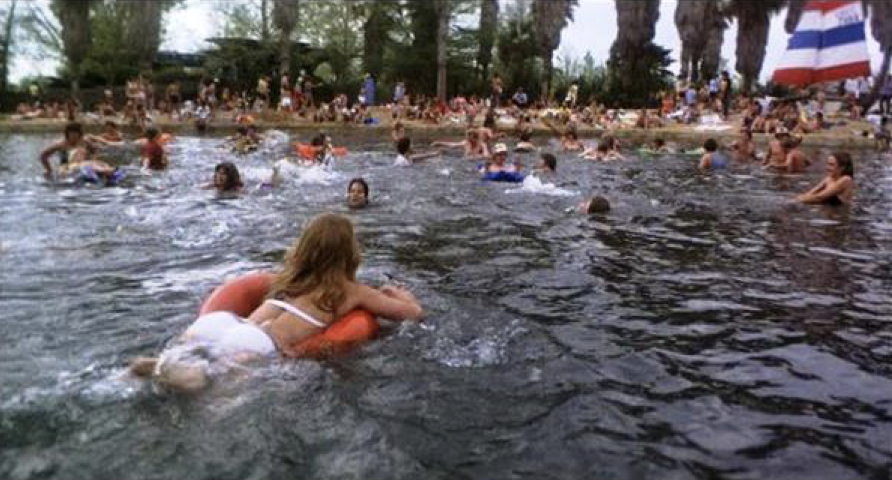 PIRANHA (1978)
It's an all-you-can-eat human buffet to a school of deadly piranhas when they invade a packed water park filled with fleshy vacationers just dying to be on the menu, whether they want to or not.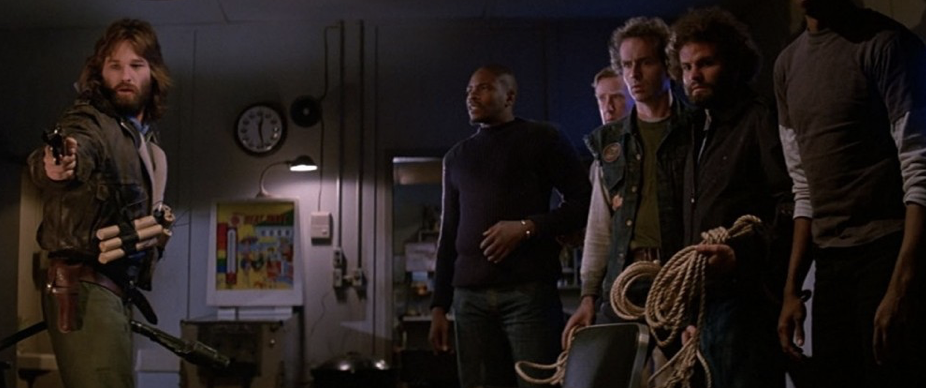 THE THING (1982)
Paranoia never adds much fun to any gathering, especially when the entire group is experiencing it and the only deadly game being played appears to be a life-consuming one inspired by the Sesame Street song "One of These Things (Is Not Like the Other)".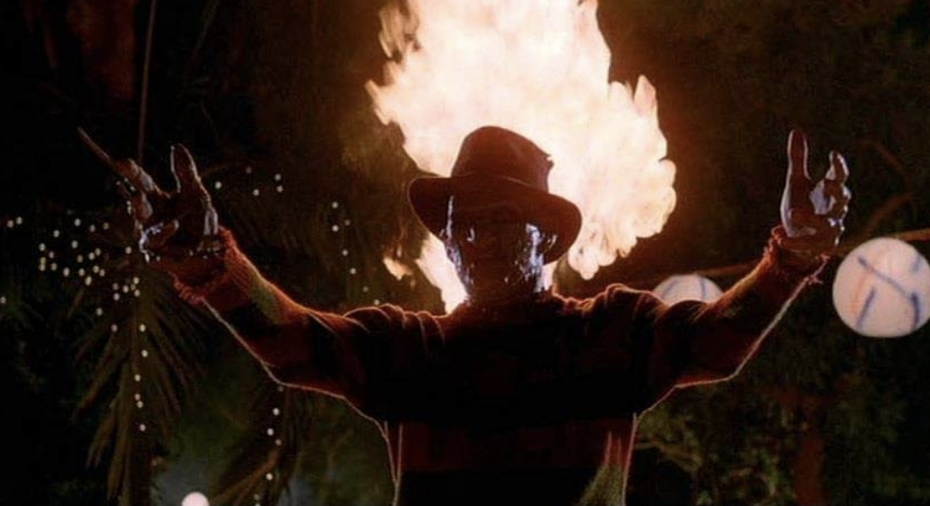 A NIGHTMARE ON ELM STREET 2 – FREDDY'S REVENGE (1985)
Leave it to Freddy Krueger to crash a pool party not only overdressed for the occasion but completely empty-handed, well, except for his finger-knives and a craving for death, that is. Talk about a buzz (and party guests) kill.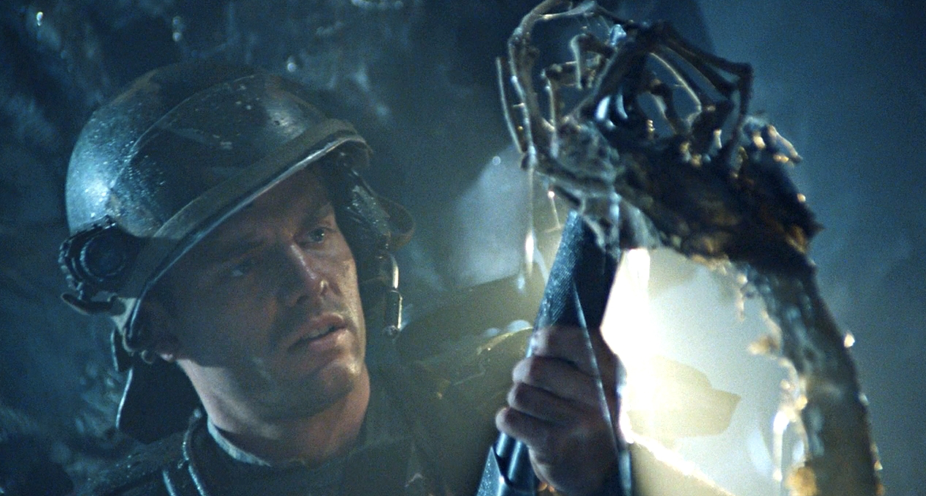 ALIENS (1986)
What could go possibly go wrong when one is being protected by a troop of kick-ass armed marines while under attack by a colony of human-unfriendly aliens? Pretty much everything when it's immediately clear that one's protectors are no match for the aliens storming the space station.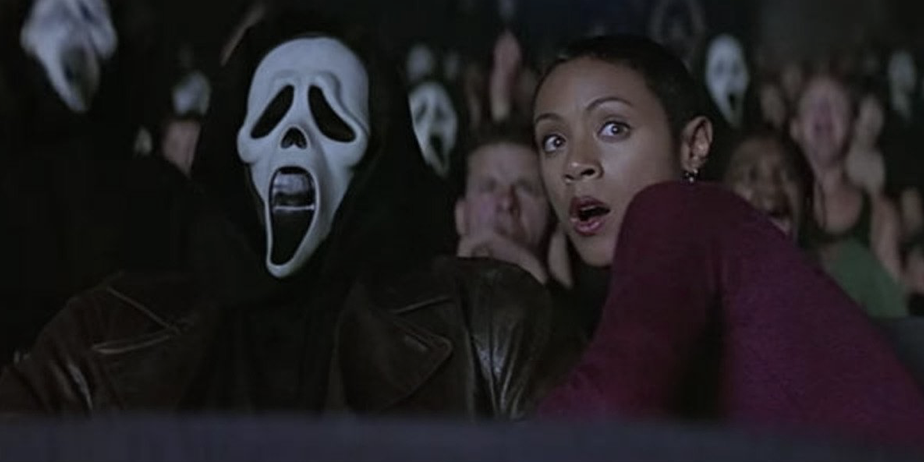 SCREAM 2 (1997)
Being part of the audience at a special screening of a horror film can be super enjoyable. Not so much when your hot boyfriend gets murdered in the men's bathroom and then to make matters worse, Ghostface takes his place long enough to slaughter you in your seat; something the rest of the audience turns a blind eye to until you drag your dying ass up to the stage for all to see.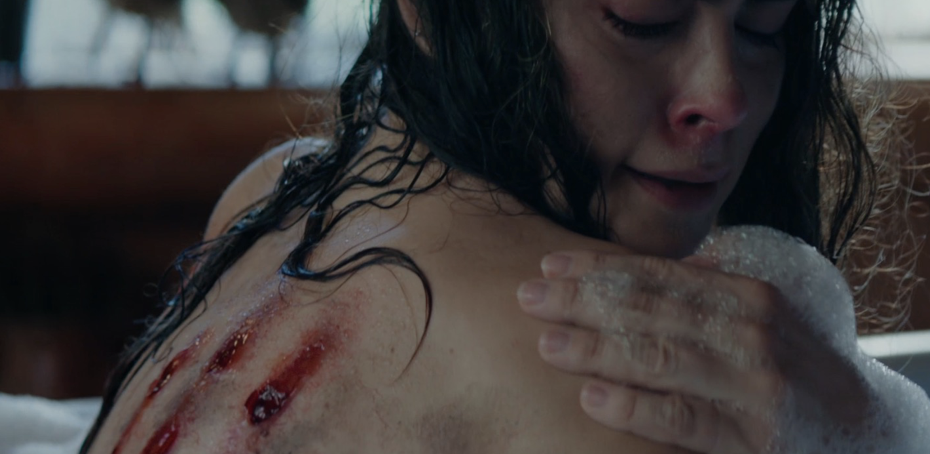 CABIN FEVER (2002)
It's always a case of H2O NO for a group of good-times-seeking college students when a deadly flesh-eating virus makes its way into the local water supply connected to the remote cabin they've rented for a much-needed break. Of course, the crisis would have been averted had everyone stuck to a steady diet of beer and junk food and stayed clear of the lake and the bathtub.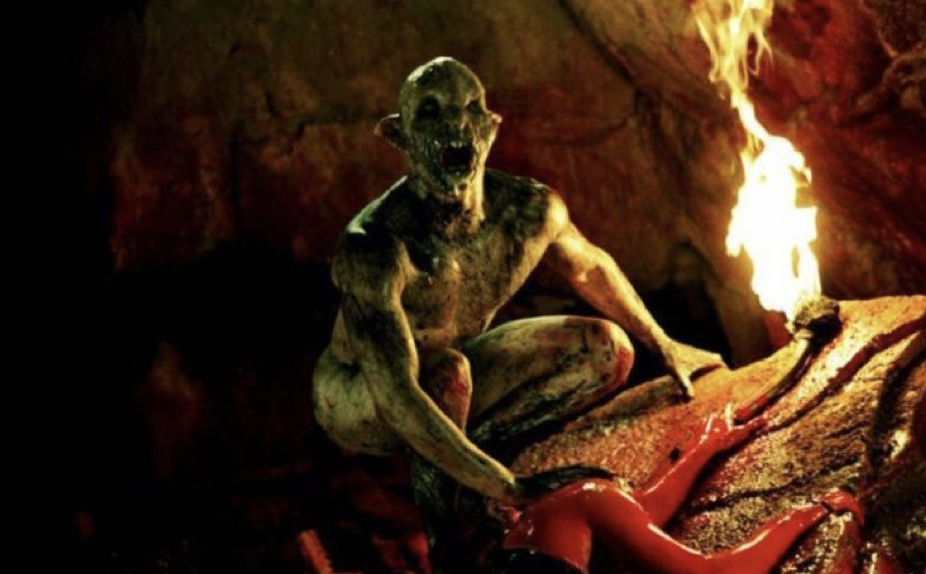 THE DESCENT (2005)
Sadly, girl power (not to be confused with final girl power) isn't always enough to save the day and/or lives of the collective when one of the crew intentionally leads the rest into an unknown cave system littered with visually impaired humanoid creatures with an insatiable appetite for hunting and eating what they kill.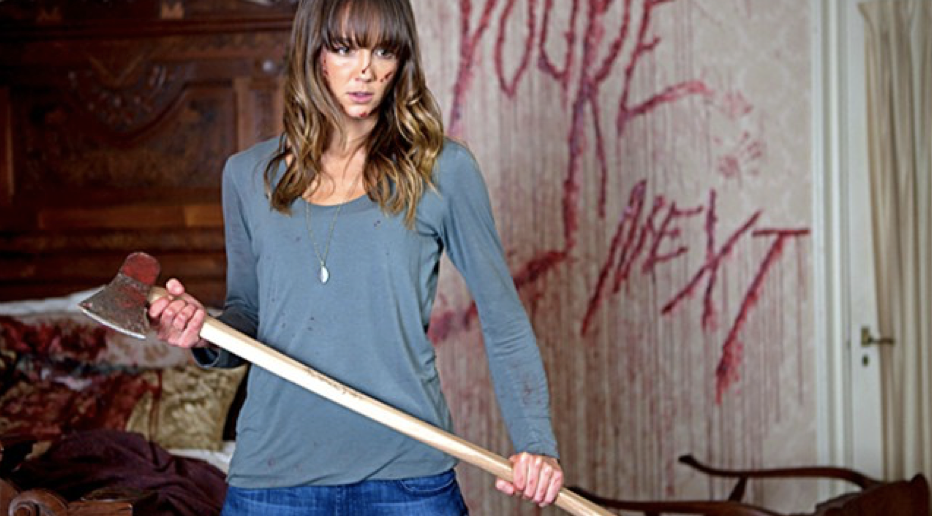 YOU'RE NEXT (2011)
Family reunions are ripe for drama, especially when that drama involves a group of masked assailants hellbent on crashing the party and ending lives. This is an example of a family gathering that would have been less bloody had it been a virtual event.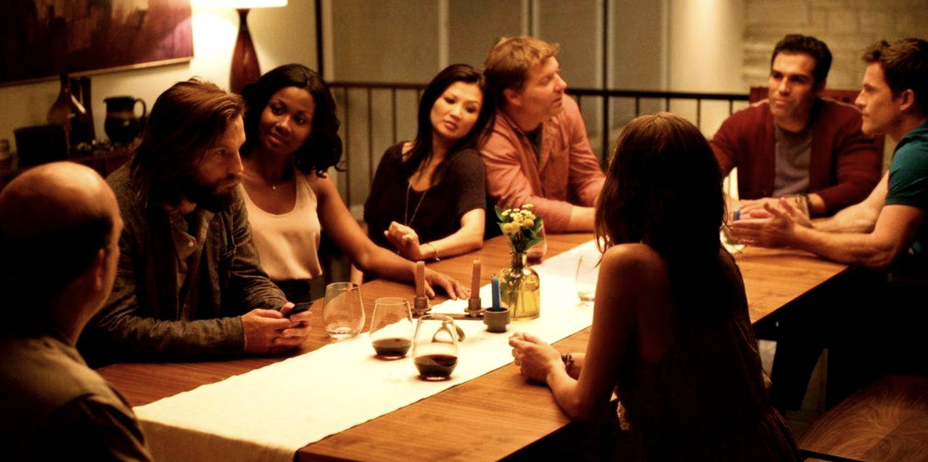 THE INVITATION (2015)
Gatherings being hosted by ex-family are even more ripe for drama, especially when the invitation in question comes from an ex-spouse, includes the new love of one's life, and ultimately has truly little to do with the intention of simply assembling a group of people together for nothing more than dinner, drinks, and a few laughs.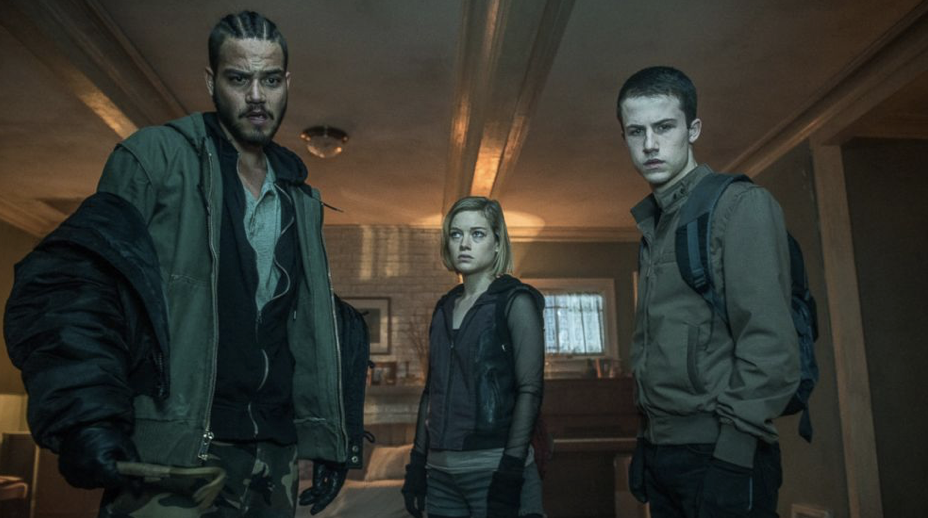 DON'T BREATHE (2016)
While three is considered a group, it can also be considered a crowd, and not everyone likes a crowd. For example, the blind Gulf War veteran whose house has been targeted by three friends looking to better their lives by robbing him of $300,000 cash that is reportedly hidden someplace in his house. Sometimes three is no match for one.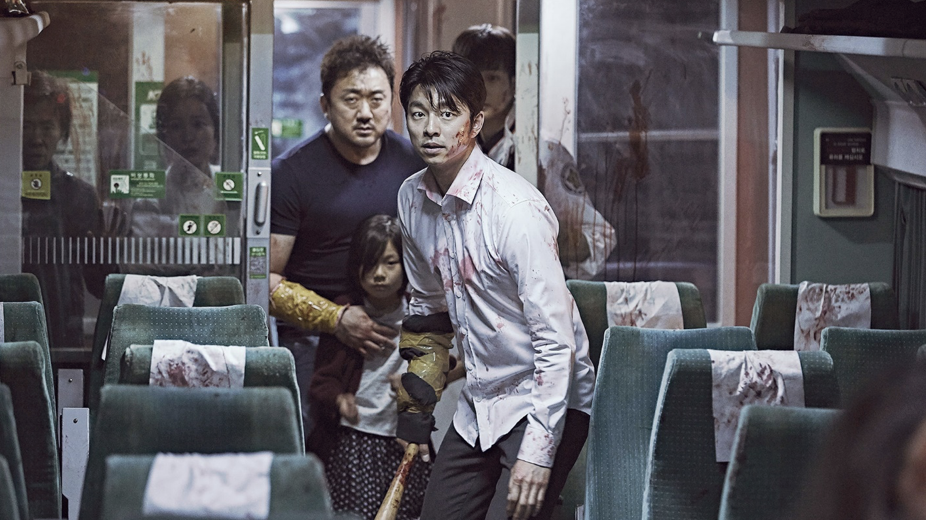 TRAIN TO BUSAN (2016)
The only thing more unsettling than being trapped on a moving train with an obnoxious windbag is being trapped on a moving train with an obnoxious windbag during the onset of a zombie apocalypse, many of those zombies having made their way onto the train without a ticket.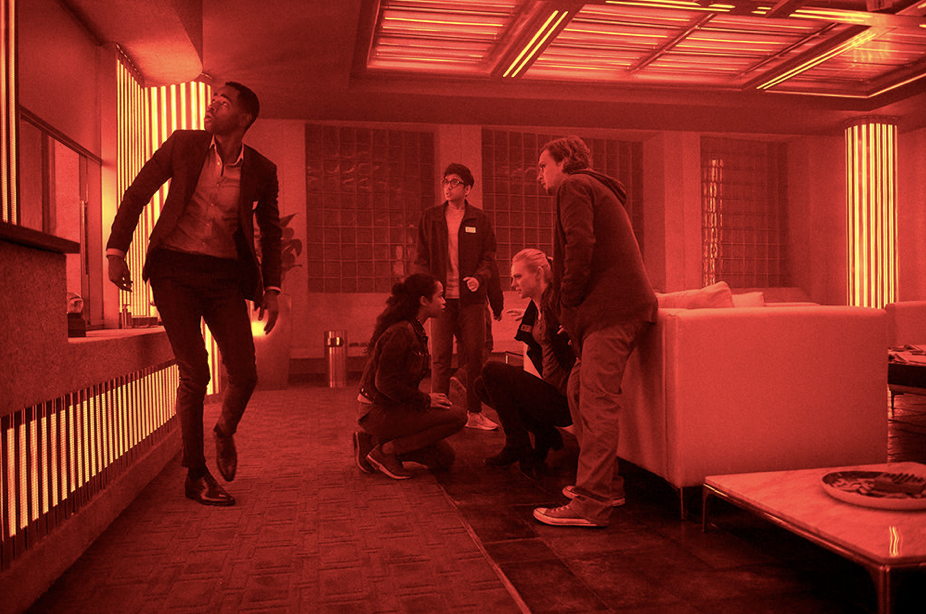 ESCAPE ROOM (2019)
Whether the group consists of family, friends or six strangers, an escape room can be a bonding, rewarding experience and challenging in a fun way; unless, of course, members of the group start to die one-by-one in their attempt to escape not just a room but death.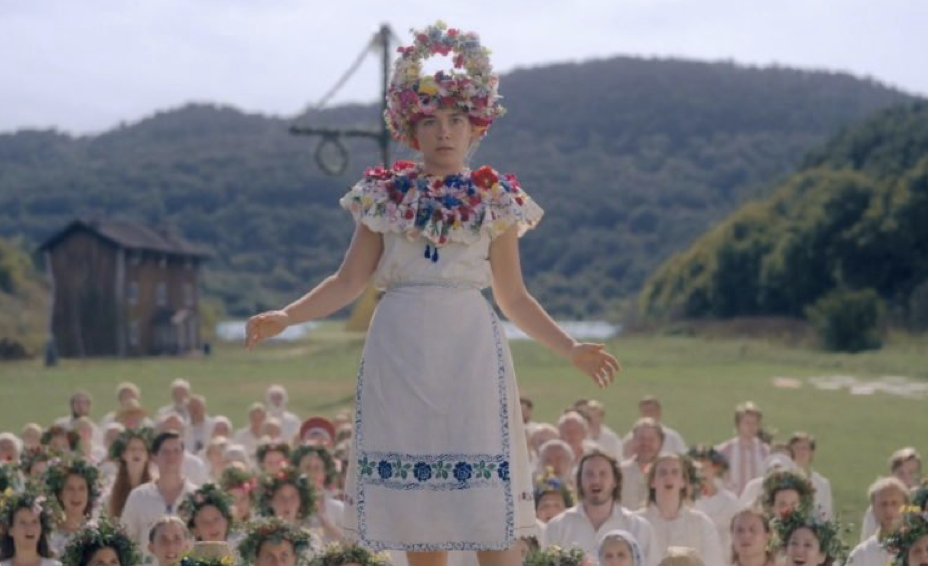 MIDSOMMAR (2019)
Attending a Scandinavian festival (presumably not sponsored by IKEA) that only occurs every 90 years with a group of friends is an undeniable once-in-a-lifetime experience. But then again so is death.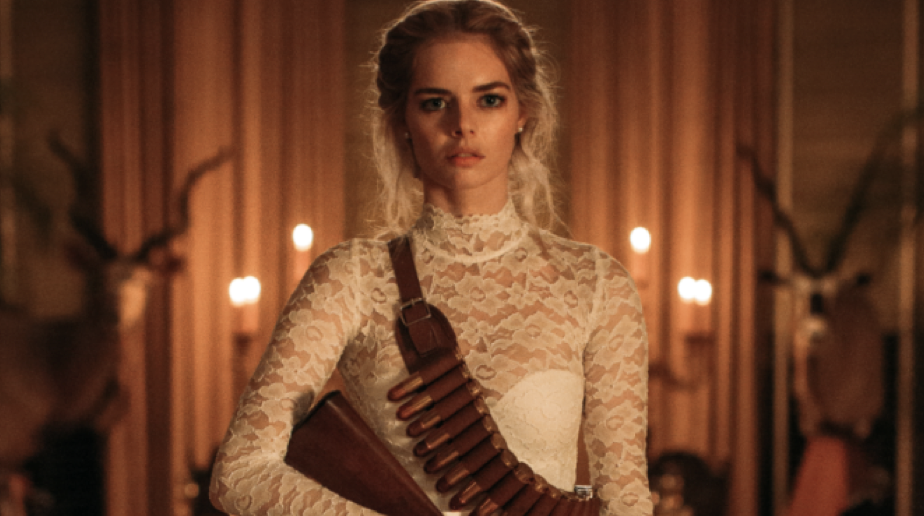 READY OR NOT (2019)
Marrying into a family can be stressful under the best of circumstances, but more so when a wedding night ritual/games night results in having to try to thwart until dawn the attempts of your in-laws to hunt you down and permanently remove you from the family tree.
You might also like
---
More from Stories
---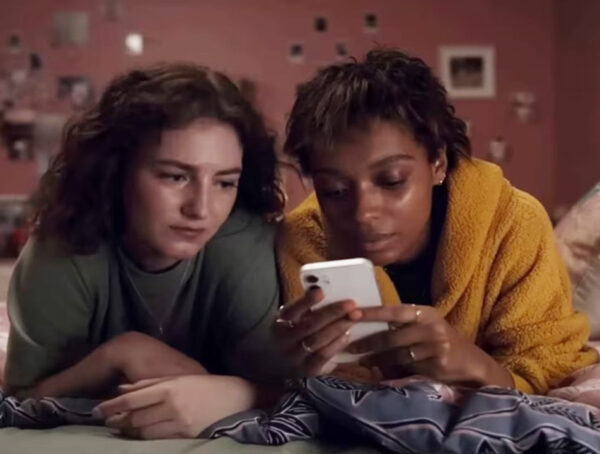 174
For the 2023 North American summer movie season, which officially started May 5 and continued through the (September 2-4) Labor …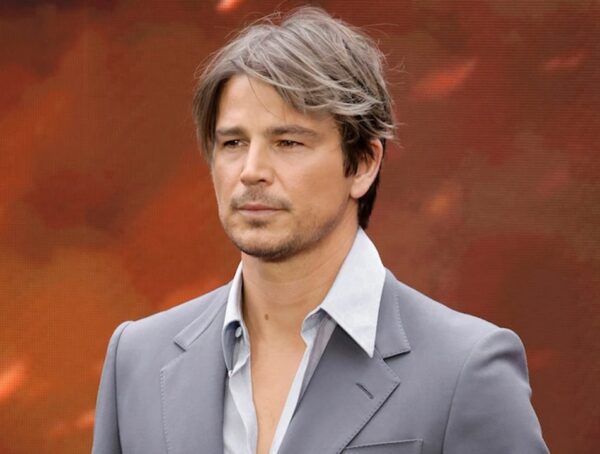 170
While watching writer-director Christopher Nolan's epic film Oppenheimer (2023), the story of American scientist J. Robert Oppenheimer, and his role …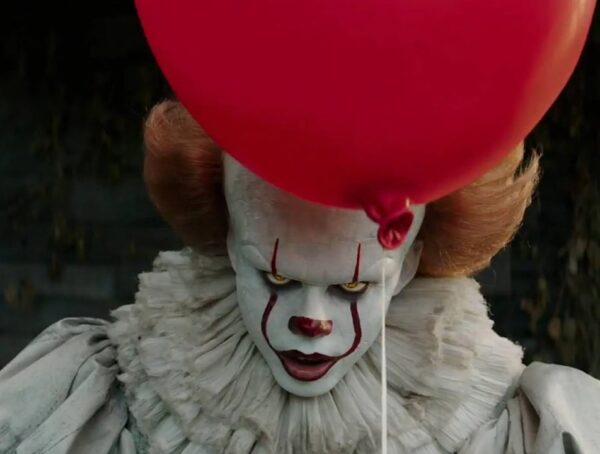 318
Almost as great as my love for watching horror films is my fascination with how well they perform at the …