BLOODSHED is a new psychological horror short written and directed by Paolo Mancini & Daniel Watchorn of PAUNCH PICTURES.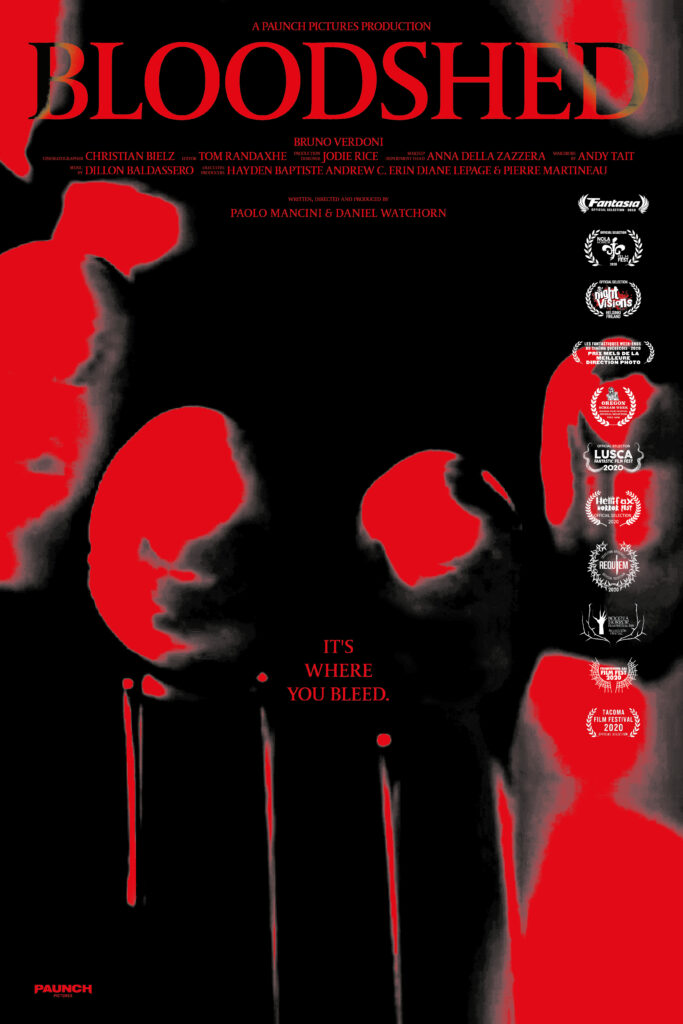 Ridden with guilt after the untimely death of his wife from a rare blood disease, grief-stricken Getty turns his hobby shed into a bloody altar of worship and brutal sacrifice in his relentless search for Redemption. As he descends into madness, many will bleed…

BLOODSHED. It's where you bleed.
Watch the trailer here!
A Q&A with writer/director Daniel Watchorn!
First off, congratulations on your spine-chilling psychological horror film BLOODSHED! You do a remarkable job of building suspense through the 12-minute run time and I actually felt as if I were trapped in that grim space. What can horror audiences expect from the film?
Thanks! Glad you dug it. From the outset we prioritized Getty's psychological torment. The darkest shit happens within, so there's often no need to start a chainsaw. The audience can expect a dread-fuelled, unsettling trip inside a man's deteriorating body and mind as he is crippled by loss. Just like in all those Hallmark movies.
The audience can expect a dread-fuelled, unsettling trip inside a man's deteriorating body and mind as he is crippled by loss.

—Daniel Watchorn
The film is part horror and part Kafkaesque psychodrama, and I noticed a quote from Hebrews in the marketing of the film "Without the shedding of blood, there is no forgiveness of sin". Was this a point of inspiration during filmmaking? How did you come up with the storyline for BLOODSHED?
Was it the dog's name that gave it away? Paolo and I agree on the importance of Kafka's writing. But Getty's arc was not always linked to Gregor Samsa's from The Metamorphosis. Our first discussions were about a paranoid character who listens to one radio station and one DJ that fills his head with conspiracy theories. Early drafts included the fear of being poisoned by a mosquito-carried blood virus. Once we moved away from the outside news source, Getty's path was much clearer; our story was finally distilled to its purest form. The quote from Hebrews perfectly exemplified Getty's vision. As soon as we came across it, we knew it was something Getty had read and would live by his motto, if you will. Not to mention we were blessed with gorgeously grim images courtesy of our cinematographer Christian Bielz and a haunting score from composer Dillon Baldessero that amplified Getty's sorrow and isolation.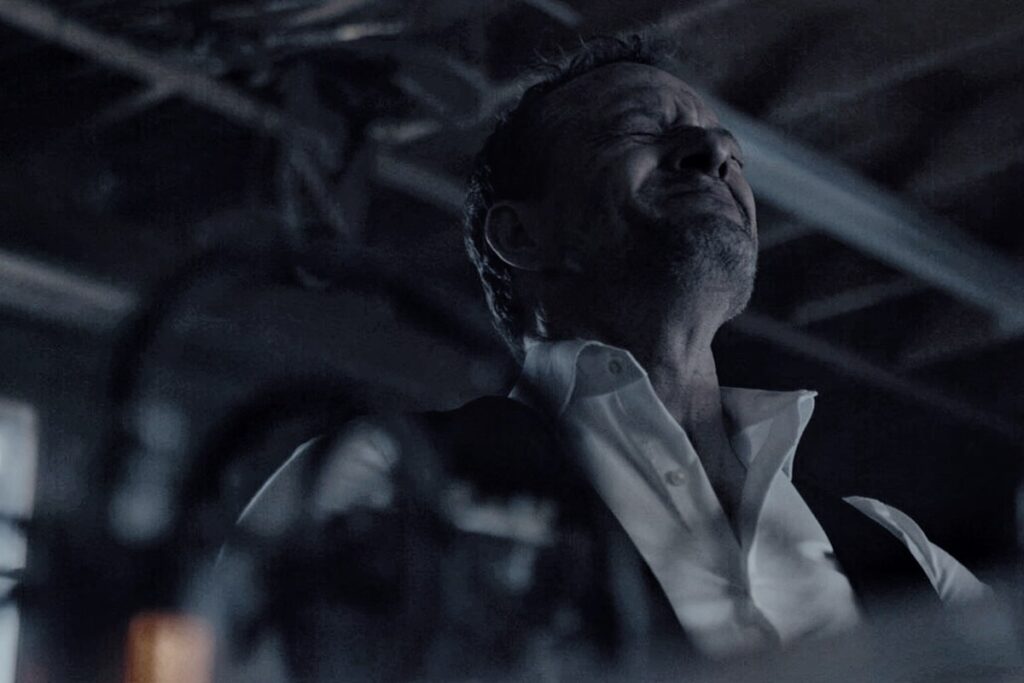 BLOODSHED deals with themes of grief and loss and we see different sides of the lead Getty. Tell us more about his state of mind from becoming a widower to the dark and deadly headspace he's in now.
It is an immense challenge to bring nuanced escalation to a short film. Bruno Verdoni gives Getty all those layers in his performance. The words were on the page but the blood could only course through Getty's veins once Bruno agreed to play him. In a longer version, after the funeral, Getty returns home to the empty house where he and his late wife Myriam made their lives. His pain is so unbearable that he has no choice but to move out of the house and into the shed to escape the memories. This is where Bloodshed starts. Getty is still wearing the clothes from the funeral. He refuses to believe that he couldn't save his wife. He cannot surrender to his powerlessness in the face of grief. And because of this denial, he still has hope. And it's this twisted hope that inevitably leads him back to Myriam…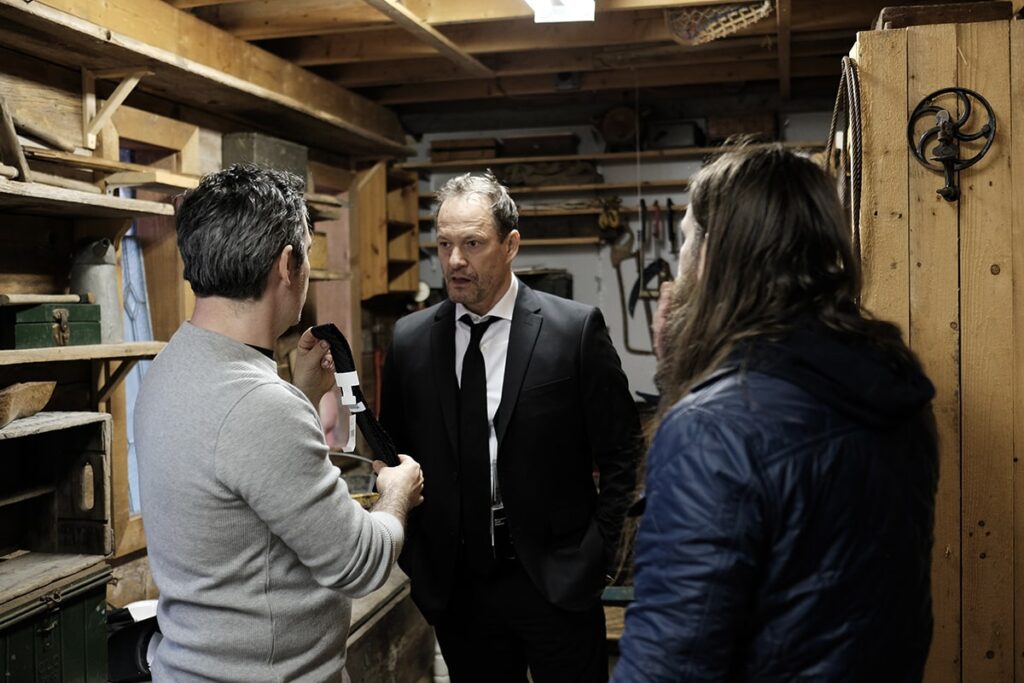 If you're squeamish at the sight of blood, watching the film will be an even tenser experience because the blood looks SO real. And there's a lot of it! How did you make it?
We didn't want any suspension of disbelief when it came to the blood. Especially not with our title! There are certain expectations going in. All the credit in the world goes to the team assembled to make this film happen. Our production designer Jodie Rice was so meticulous and knew exactly what recipe was required to get the blood consistency we needed for each scene. She made magic happen under intense time constraints. Anna Della Zazzera's makeup makes everything happening inside Getty come through to the surface. Her work is so important to the viewer's visceral response to Bloodshed. We are so unbelievably grateful to our crew for bringing our vision to life.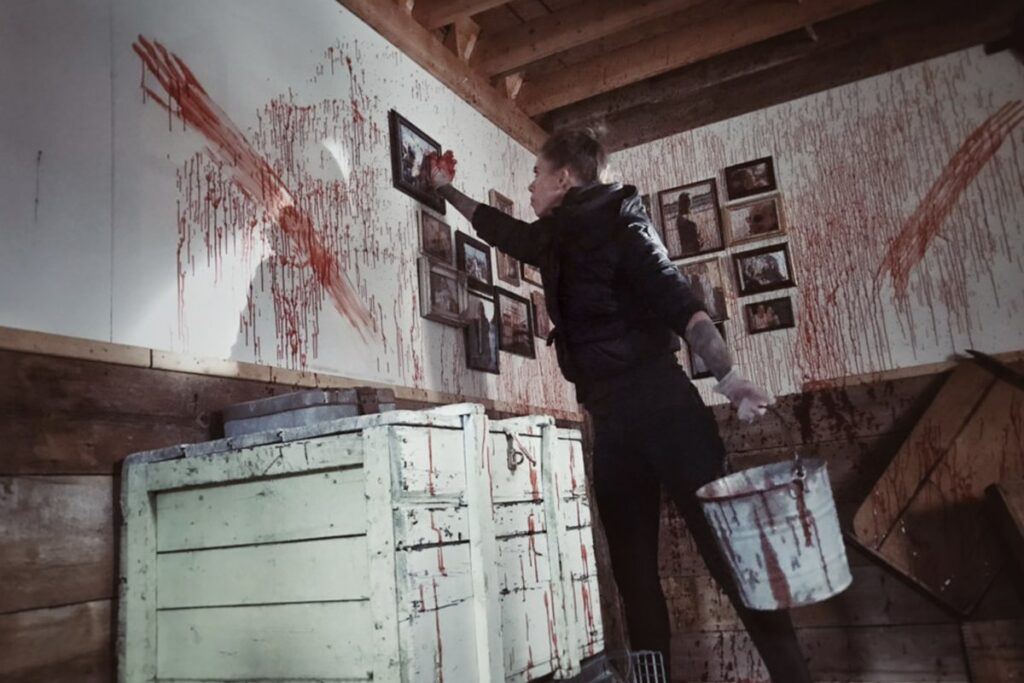 Do you have any fun BTS stories you can share?
Any movie shot over 2 days is going to have stories. The shed we filmed in belongs to our friend's dad. Let's just say he's a serious collector of memorabilia. I remembered the shed from growing up but I hadn't been in a long time. When we started to look at our options it became abundantly clear that we would shoot there. (The location scouting Gods were on our side, no doubt) The deal we cut with my friend's dad was that we would place everything back where it was when we got there and clean up all the blood. Huge shoutout to our friends that helped!! We honored our deal but it took some painstaking work after we wrapped the shoot to pressure-hose away the bloody imprints and bring everything back to where it belonged. Basically, the load in and out took longer than the actual shoot. But worth it.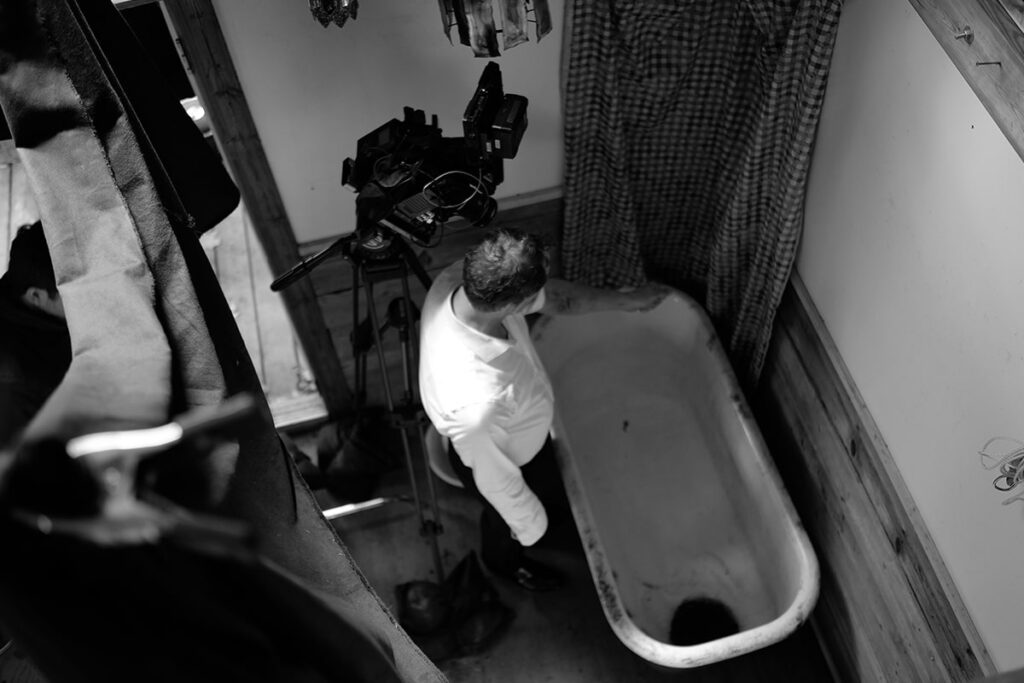 I know the film is still being sent out to upcoming festivals for screenings. Where and when do you anticipate releasing BLOODSHED?
We are so grateful to all the programmers and festivals that gave Bloodshed a platform to be shared. It's incredible to think that we are nearing fifty selections. It's been an awesome ride for Paolo & I thus far. We will be seeking a streaming platform to officially release Bloodshed once we are done the festival run by the end of this year.
Watch BLOODSHED at the upcoming Houston Horror Film Fest (June 25-27) and Chattanooga Film Festival (June 24-29).
Follow BLOODSHED on Instagram, Twitter, and Facebook.
Sponsored feature: PAUNCH PICTURES
You might also like
---
More from Indie Horror
---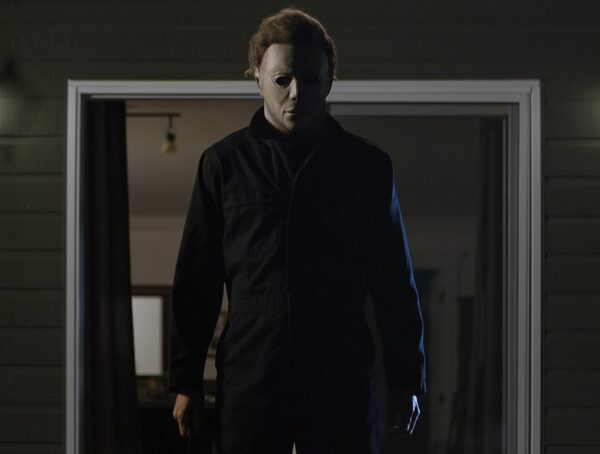 317
Sponsored feature: Prodimage Films Halloween Stalks is a new fan film and a love letter to John Carpenter's original masterpiece, written and directed …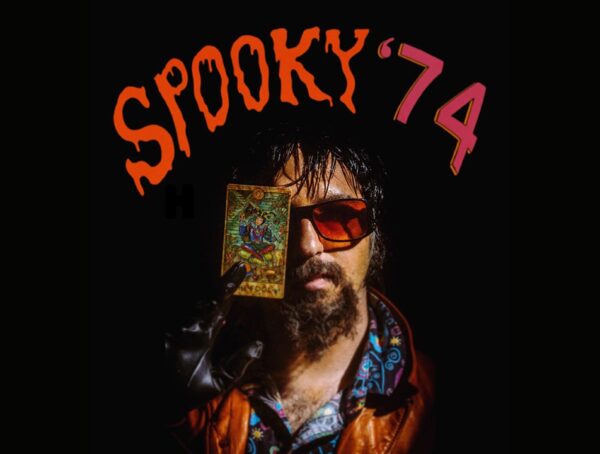 221
Sponsored feature: Wicker Sticks Sinema Spooky'74 is an upcoming psychedelic horror-comedy written and directed by Gare Scare. Something strange is in the air. On …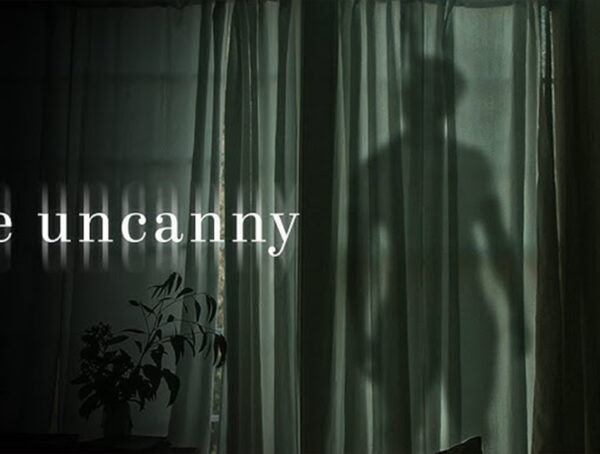 178
A man enters a nightmare-ish trance where he is faced with visions of his potential fates. Starring, written and directed …