Much like the real world, in horror movies everyone's blood is a shade of the same colour; there's nothing black or white about it, only red.  But like many other film genres, horror has been reluctant to explore, let alone embrace, something as exciting, natural and necessary as racial diversity.
Recent years have ushered in some much-needed improvements to the mostly white landscape, and with hopefully more to come in the future, what better time than now, Black History Month, to reflect on and celebrate 11 horror-related milestones and/or talents, as listed below in chronological order of each featured film.
1/ DUANE JONES – NIGHT OF THE LIVING DEAD (1968)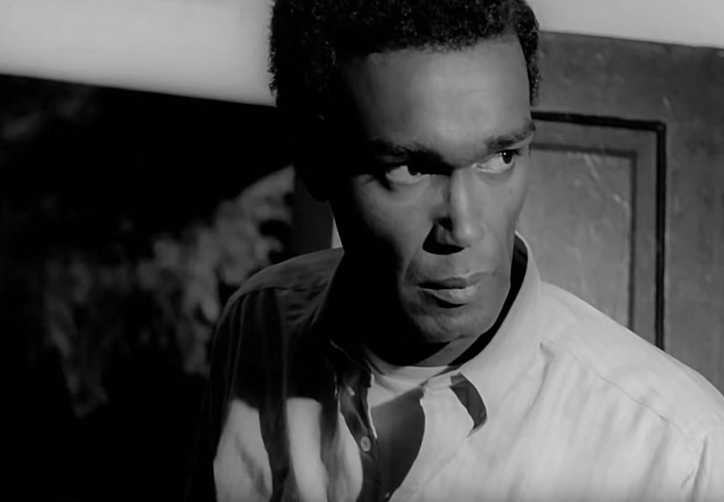 In the heroic role of Ben, Duane Jones was the first African-American actor to be cast as the star of a horror film in the George A. Romero zombie classic.  It was also one of the first times a Black actor was cast in a role that didn't explicitly call for the actor to be a person of colour.
2/ WILLIAM MARSHALL – BLACULA (1972)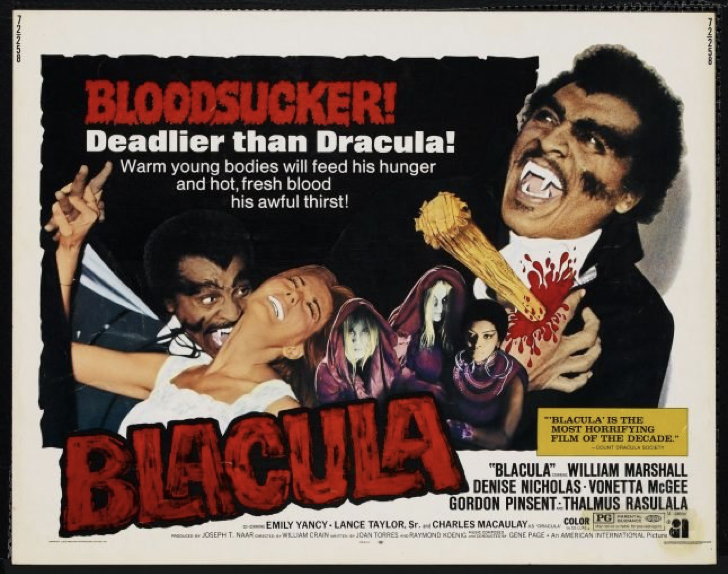 Starring William Marshall and described in its movie trailer as "Dracula's soul brother", Blacula was horror's premiere contribution to the popular yet controversial blaxploitation film movement that emerged during the early 1970s.  The movie was so successful at the box office that a sequel, Scream, Blacula, Scream arrived in theaters a year later.
3/ SCATMAN CROTHERS – THE SHINING (1980)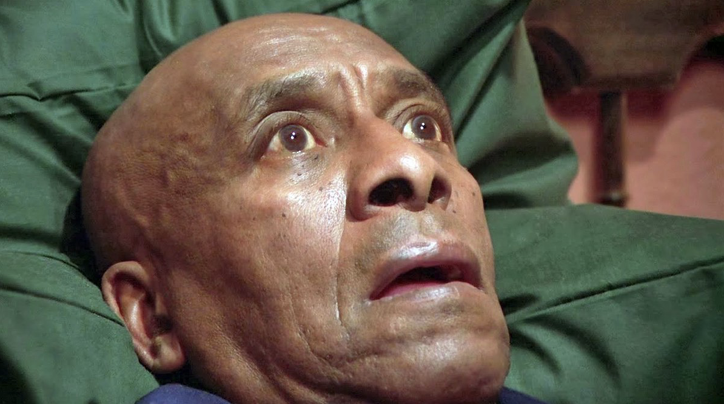 Although not director Stanley Kubrick's first choice to portray The Overlook Hotel's head chef, Dick Hallorann, it's hard to imagine anyone other than Scatman Crothers in the role.  The character, who first recognizes in and explains to young Danny Torrance the telepathic powers (the shining) they both share, is an essential part of the film, as is Crothers' performance; one that despite appearances did not come easily, due to Kubrick's obsession with getting the "perfect" shot.  For example, the scene in which Hallorann explains the shining to Danny is reported to have [understandably] reduced Crothers to tears after 148 takes to get it right, while the reaction shot of Hallorann in Miami being contacted by Danny took another 60 shots. Talk about a horror movie within a horror movie; which makes Crothers' performance all the more effective and powerful to watch.
4/ KEITH DAVID – THE THING (1982)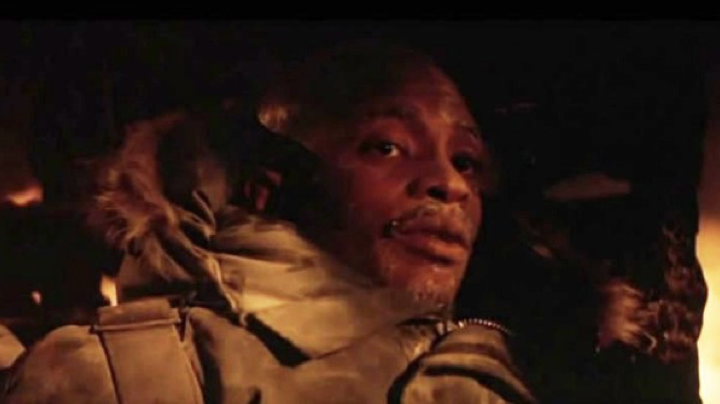 Keith David, who portrays Outpost #31 mechanic, Childs, in the John Carpenter sci-fi horror classic is at the heart of The Thing's most talked-about scene (excluding special effects, that is), a brilliant WTF encounter with Kurt Russell moments before the film fades to black, leaving the audience to wonder about and debate over Childs' true identity long after the final credits have rolled.
5/ LAURENCE (LARRY) FISHBURNE – A NIGHTMARE ON ELM STREET 3:  DREAM WARRIORS (1987)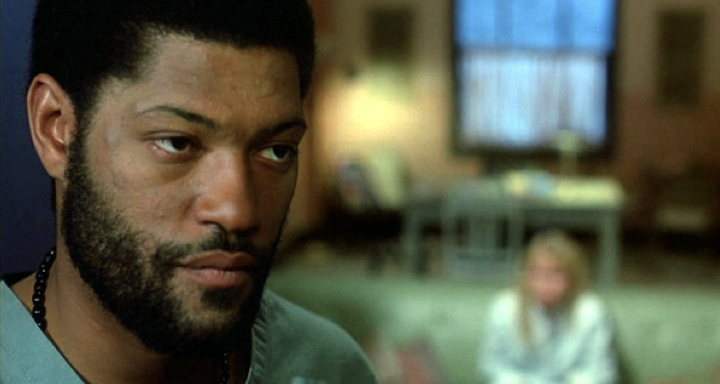 Seven years prior to his Oscar nomination (as Ike Turner in What's Love Got to Do with It), 6 years before winning his first primetime Emmy award, and 5 years before winning a Tony award, Laurence (then credited as Larry) Fishburne appeared alongside fellow future award(s) winner Patricia Arquette in this third instalment of Freddy's franchise as hospital orderly Max Daniels.
6/ TONY TODD – CANDYMAN (1992)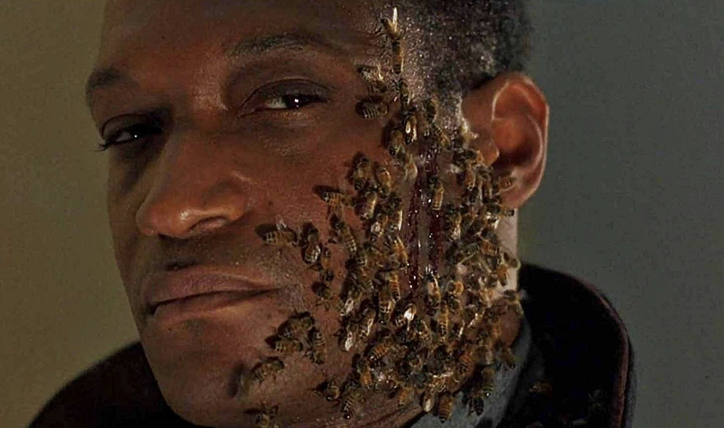 Candyman isn't Tony Todd's first foray into horror, he also appeared as Ben in the remake of Night of the Living Dead (1990), but it is his portrayal of the vengeful ghost of an artist and son of a slave who was murdered in the 19th century that had moviegoers drawn to him like, well, bees to honey; and paving the way for two sequels, both starring Todd: Farewell to the Flesh (1995) and Day of the Dead (1999).  Followers of the Final Destination movies will also recognize Todd as William Bludwoth from the original 2000 film, FD2 (2003) and FD5 (2011).
7/ OMAR EPPS AND JADA PINKETT – SCREAM 2 (1997)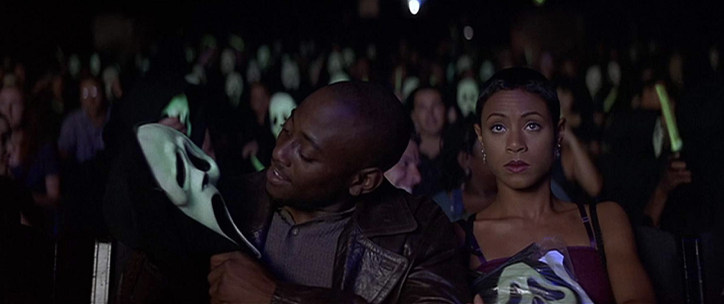 Aside from the distinction of being arguably the hottest couple to be killed off at the beginning of any horror film, Jada Pinkett and Omar Epps made the most of their very limited Scream2 time by cleverly providing a much needed wake-up call when it came to the sad state of racial and ethnic diversity in scary movies at the time.  Pinkett's character, Maureen Evans, eloquently and accurately schools her man, Phil Stevens, on the lack of representation of Blacks in horror when she describes the movie they are about to see, Stab, as a "dumbass white movie about some dumbass white girls getting their white asses cut the fuck up.  All I'm saying is that the horror genre is historical for excluding an African-American element."  Maureen then openly mocks the fact that Ghostface is white when presented with a souvenir mask of the killer in the movie theater's lobby.  Maureen's not wrong, but she and Phil soon learn what it feels like to be the exception to that rule in horror…as will Sidney Prescott's best friend at Windsor College, Hallie McDaniel, also African-American, who is murdered by Ghostface while attempting to escape with Sidney.
8/  BRANDY and MEKHI PHIFER – I STILL KNOW WHAT YOU DID LAST SUMMERY (1998)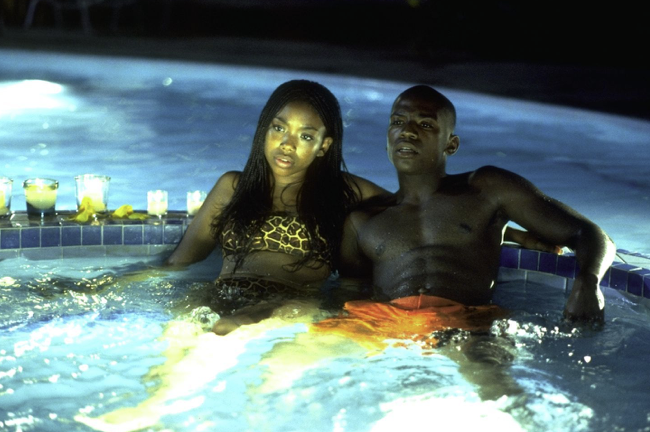 The sequel to I Know What You Did Last Summer (1997) was the first to take heed of the not-so-subtle advice offered in Scream 2 by casting Brandy and Mekhi Phifer in major roles, alongside returning stars Jennifer Love Hewitt and Freddie Prinze Jr.  However, unlike Scream 2, neither was murdered in the opening scene; in fact, Brandy's character, Karla, actually survived the entire film, thereby achieving coveted Final Girl status for her efforts.
9/ OCTAVIA SPENCER – DRAG ME TO HELL (2009) / HALLOWEEN II (2009) / MA (2019)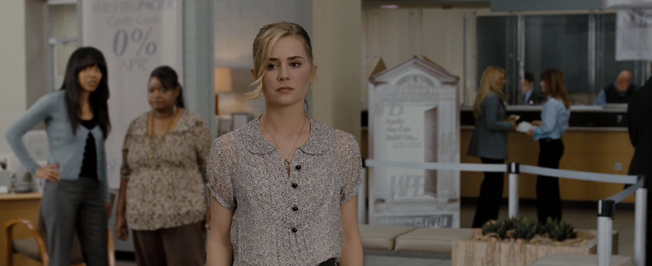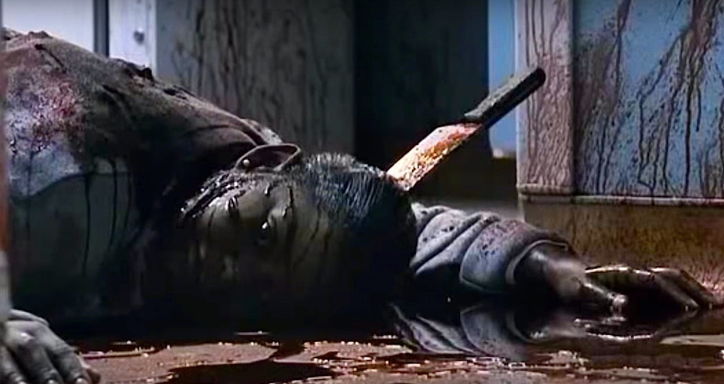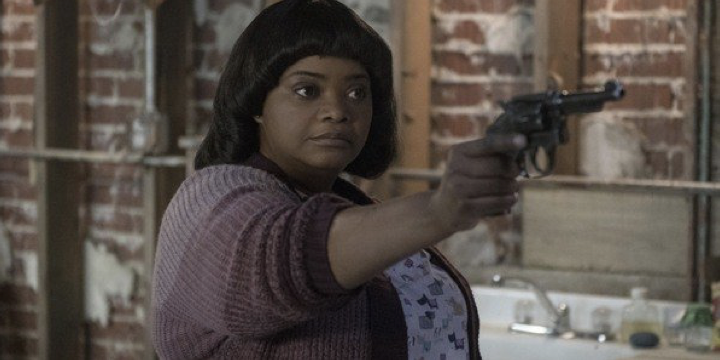 What a difference a couple of years, and horror films, can make.  In 2009, two years before her first of (to date) three Oscar nominations and one win (in 2011 for The Help), Octavia Spencer appeared in two of the year's most talked about horror films:  Sam Raimi's Drag Me to Hell, and Rob Zombie's Halloween II.  Emphasis on the word "appeared" though.  With Drag Me to Hell, blink and you'll likely miss her in the role of "bank co-worker".  In Halloween II Spencer's character at least has a name, Nurse Daniels, and while it's a minor role, her brutal murder at the hands of Michael Myers is memorably disturbing.  After a ten-year hiatus from horror, keeping herself busy by conquering every other film genre, Spencer made a successful return to the genre in 2019 as the star and executive producer of the film Ma.
10/  JORDAN PEELE – GET OUT (2017) / US (2019)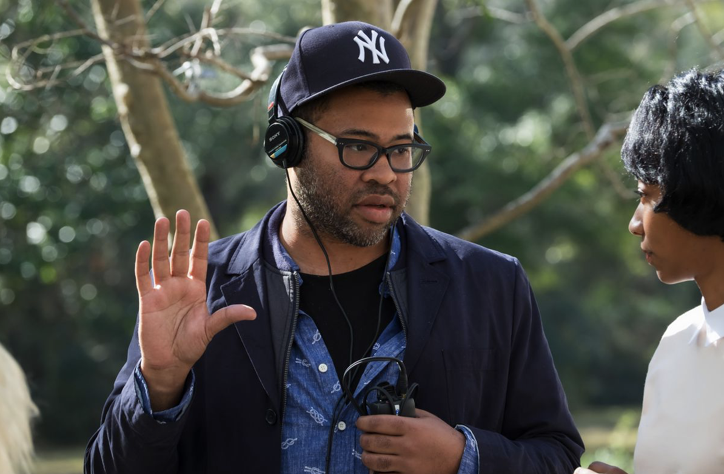 All hail Jordan Peele!  The celebrated director, writer, producer and actor of Get Out (2017) and Us (2019) has played a massive role in returning horror (that is notably original and not part of an existing franchise) to the mainstream spotlight, breaking down colour barriers in the process. Get Out and Us have each amassed over $250 million (USD) at the worldwide box office AND been highly praised by critics. In fact, the phenomenon that is Get Out achieved that rarity for a horror film of being nominated for multiple Academy Awards (Best Picture, Director and Screenplay nods for Peele, and a Best Actor nomination for Daniel Kaluuya) and an even rarer achievement with Peele being the first African-American to win the Oscar for Best Original Screenplay.  With his follow-up film, Us, starring fellow Oscar-winner Lupita Nyong'o, Jordan Peele proved that the commercial and critical success of Get Out wasn't a fluke, and that he is a formidable force in horror to be reckoned with.  Peele's winning streak in horror promises to continue with the scheduled 2020 summer release of Candyman, a direct sequel to the 1992 film co-written and co-produced by the mega-talented Peele.
11/ DANIEL KALUUYA – GET OUT (2017)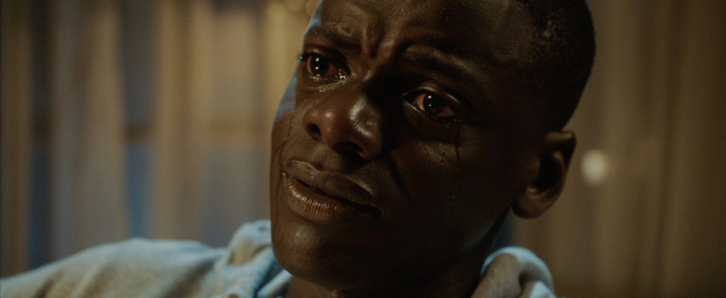 Along with writing and directing, a film's performances is one of the key elements to its success, something not lost on Jordan Peele with his decision to cast Daniel Kaluuya as the leading man in the modern day horror classic Get Out.  So much hinges on the British actor's portrayal of photographer Chris Washington, and he delivers in a way that garnered him many accolades, including Oscar, Golden Globe, British Film Academy and Screen Actors Guild award nominations for Best Actor. In fact, Kaluuya made Oscar history by being the first Black actor to be nominated in the Best Actor category for his performance in a horror movie.
You might also like
---
More from Stories
---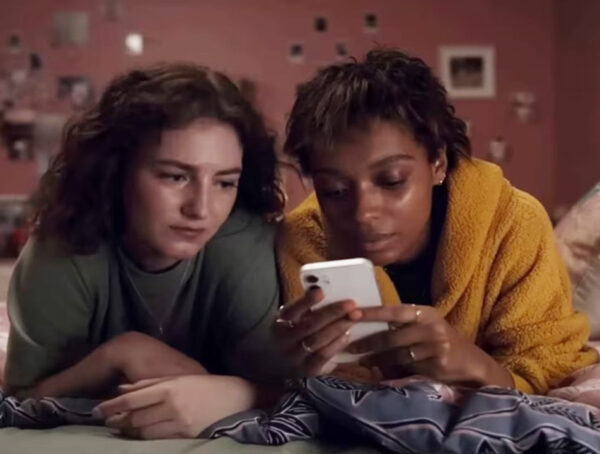 174
For the 2023 North American summer movie season, which officially started May 5 and continued through the (September 2-4) Labor …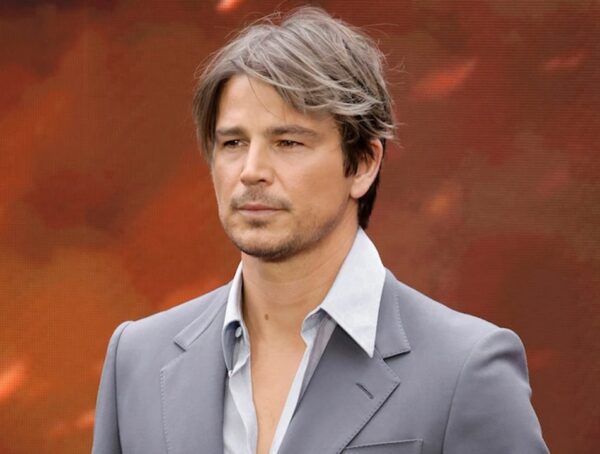 170
While watching writer-director Christopher Nolan's epic film Oppenheimer (2023), the story of American scientist J. Robert Oppenheimer, and his role …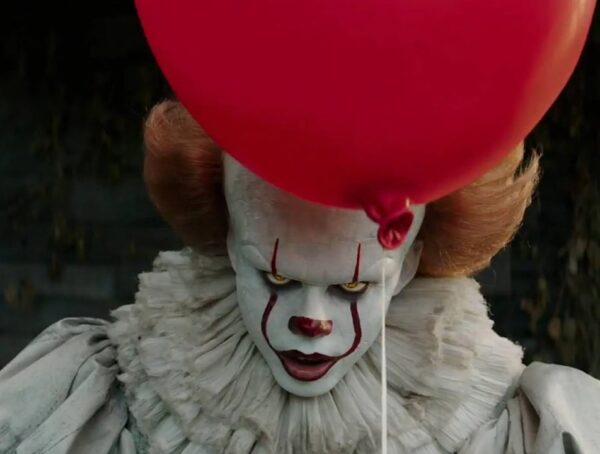 318
Almost as great as my love for watching horror films is my fascination with how well they perform at the …