Rabbit in Red's Featured Artist for May is the Brazilian freelance illustrator Marciano Palácio.
To see more of his work, follow @marcianopalacio on Instagram.
10 Questions and Artworks with Marciano Palácio
What's your favourite scary movie?
My favorite horror franchise is Child's Play, and my favorite movie from it is Bride Of Chucky. I love how the movie combines elements of horror and comedy in a super campy atmosphere. Simply love the Tiffany addition to the franchise, both human and doll versions. Jennifer Tilly totally nailed it! And also love the '90s vibe and its awesome soundtrack, with "Call Me" from Blondie, and also Kidneythieves version of "Crazy". It was one of my first horror movies when I was a kid and I really love it.
What's your favourite horror artwork you've created?
I really love all of them for different reasons. But I especially love one of my recent ones, that is Elvira taking Cassandra Peterson for a ride with the Macabre Mobile. Elvira/Cassandra Peterson is one of my biggest idols of all time and Elvira: Mistress Of The Dark is my favorite live-action movie. I love how the character is the personification of "spooky, funny and sexy" as said by herself. It's always a great time for me to draw her, and this one, particularly, illustrates the character and the amazing woman behind her.
When did you start doing horror art?
Well, I guess I always liked to draw horror-related characters like Elvira, Morticia Addams, and Chucky and Tiffany. Although it's one of my favorite movie genres, I had some apprehension of my style being "too cute" for it. But what I found out is that the horror community has a place for all kinds of art styles and the people are very welcoming. So that's it.
If you could bring one horror movie character back to life, who would it be?
Helen Shivers from I Know What You Did Last Summer. She's amazing and has one of the best chase scenes ever, and I think she was gone too soon. It would have been amazing to see her together with Julie and Karla in the sequel.
Least favourite sequel?
Halloween: Ressurection, for sure.
What film do you think deserves a sequel that never got one?
The Faculty!
Favourite horror movie scene?
Ok my favorite scene in a horror movie is not actually horror lol but I'll be honest here: it's the Tiffany doll makeover scene in Bride Of Chucky. I love the parody tone of the scene, "Call Me" playing in the background, Chucky's shocked expression at the end, and when she delivers "Barbie, eat your heart out" we knew a horror legend was fully born.
Least favourite scene?
A recent one: the confrontation between Sally Hardesty and Leatherface in the 2022 Texas Chainsaw Massacre.
Favourite kill scene?
There are so many! But I'll go with Glen's death in A Nightmare on Elm Street. I LOVE the sequence of him being sucked into the bed and then the bed "vomiting" all the blood on the ceiling. Iconic. Probably Freddy's masterpiece lol.
What horror film series would you revive if you could?
Since we're living in a "reboot of the classics" era, with some great results, like Halloween H40, Chucky TV and Scream 5, for example, I think it would be awesome to see Freddy joining this team.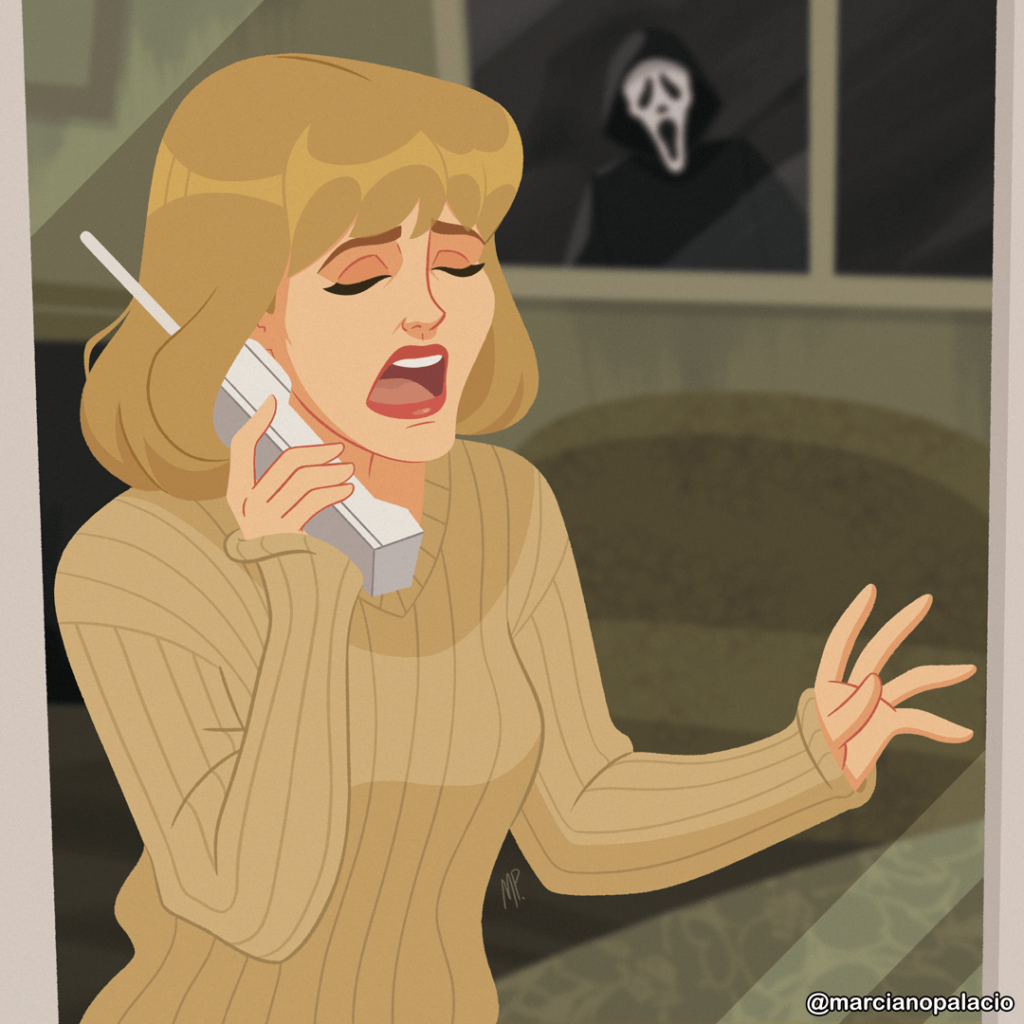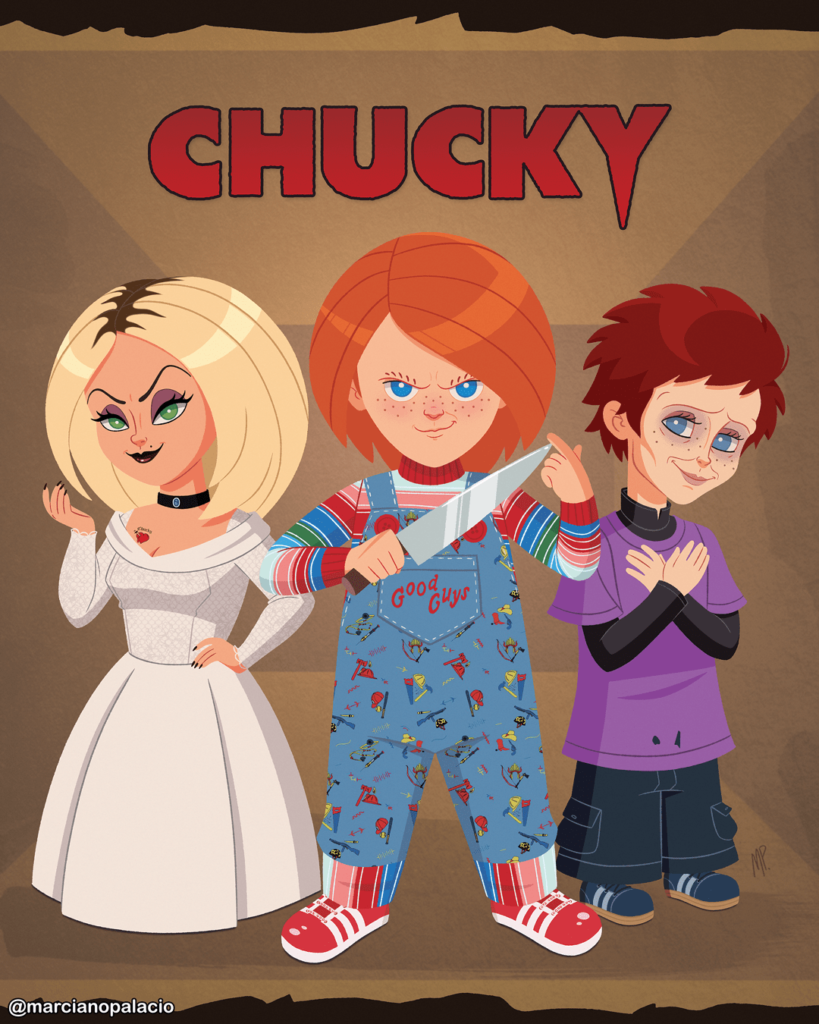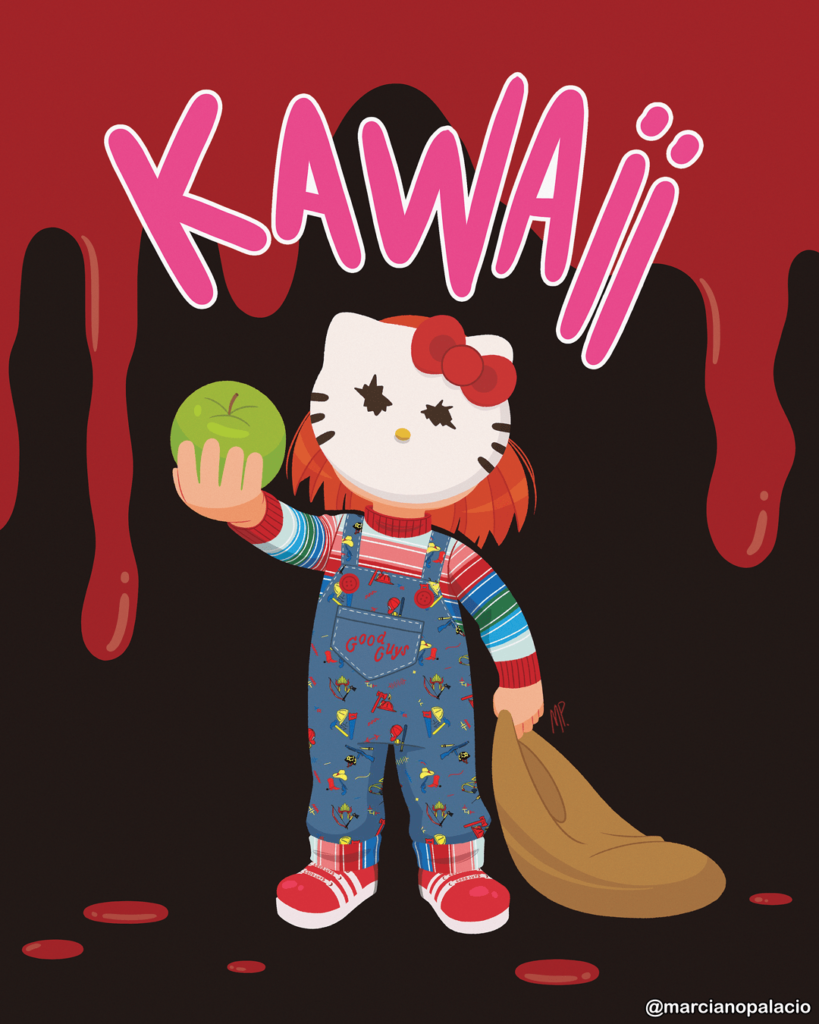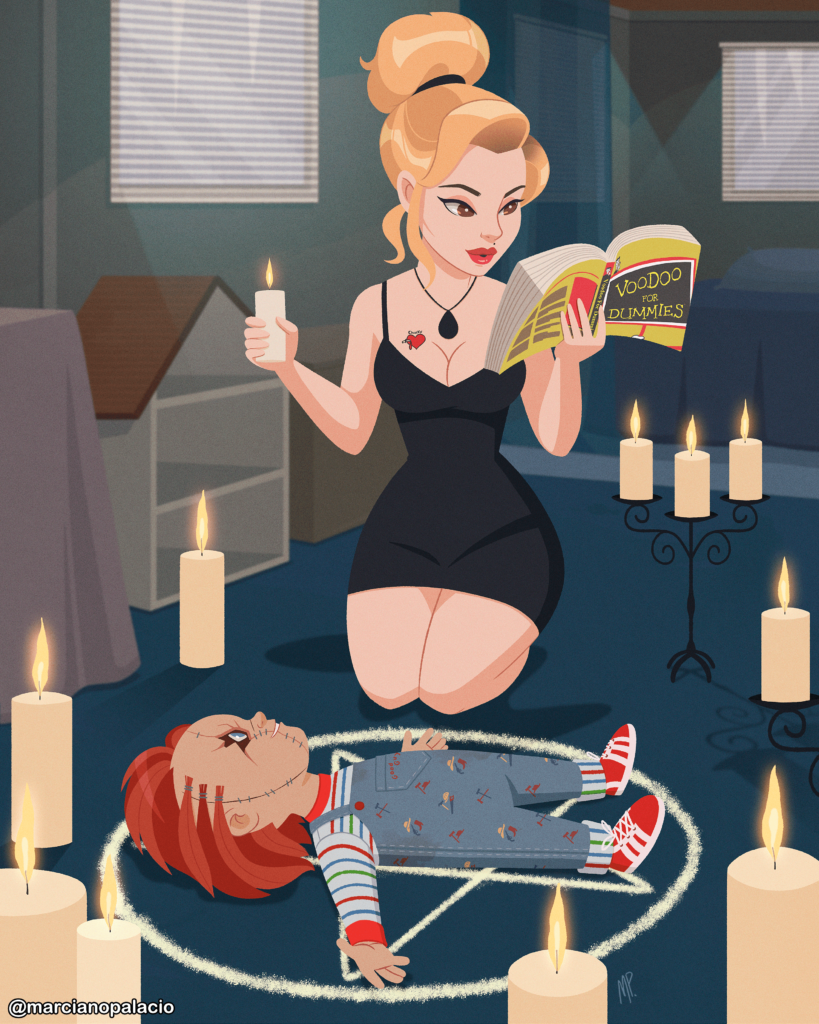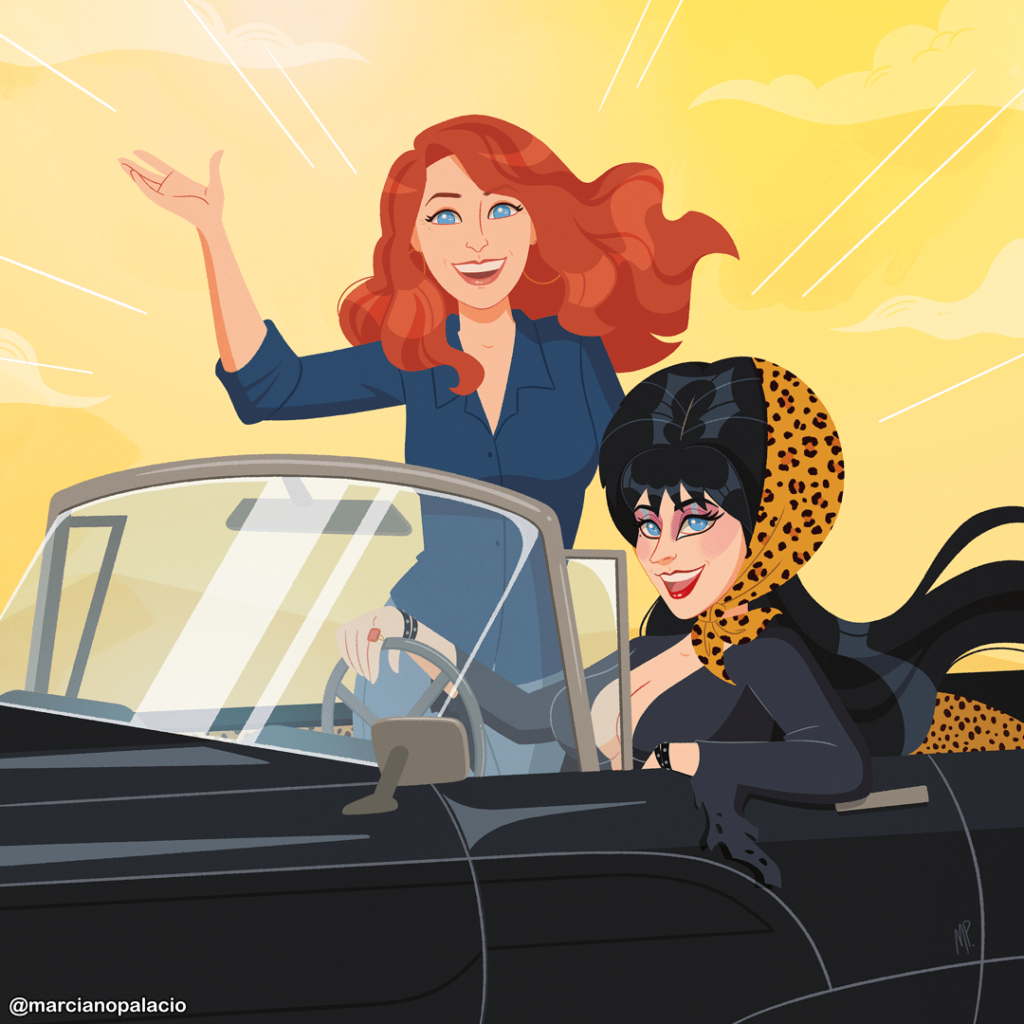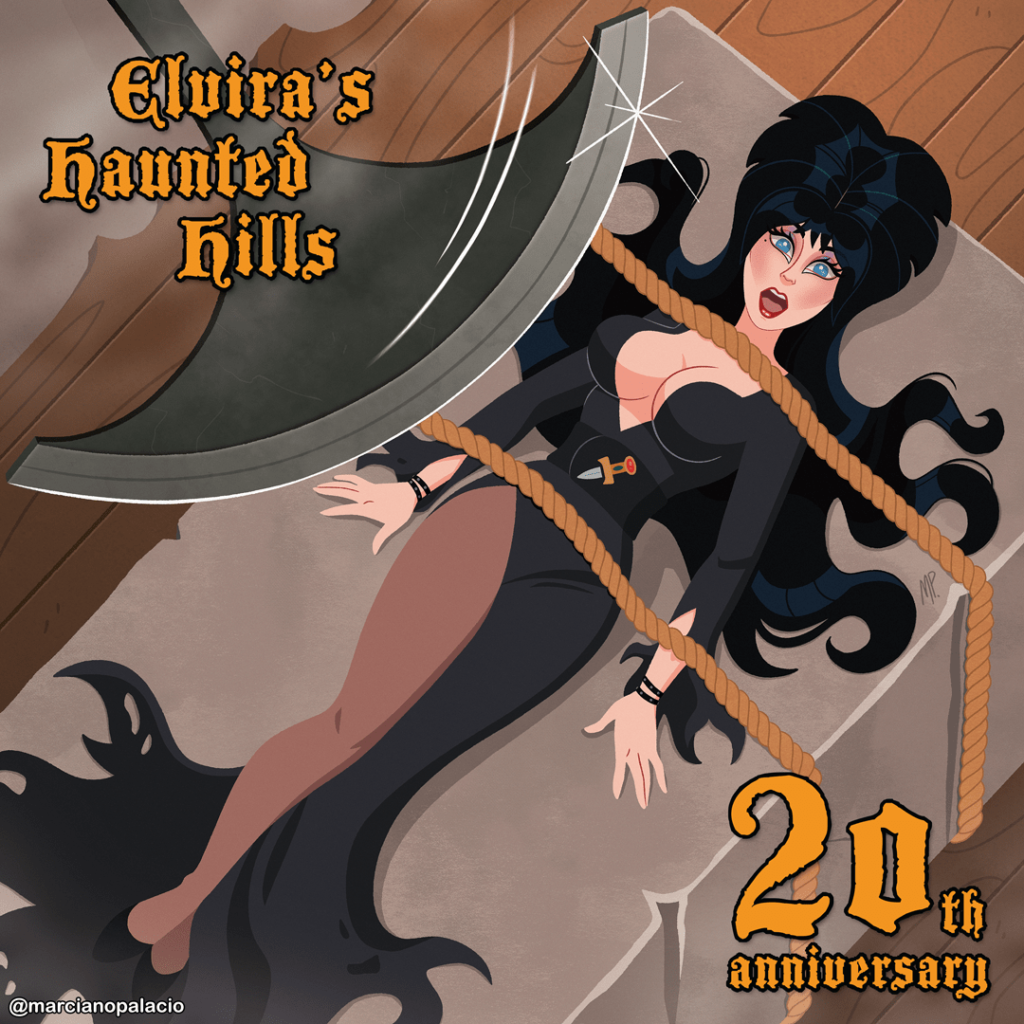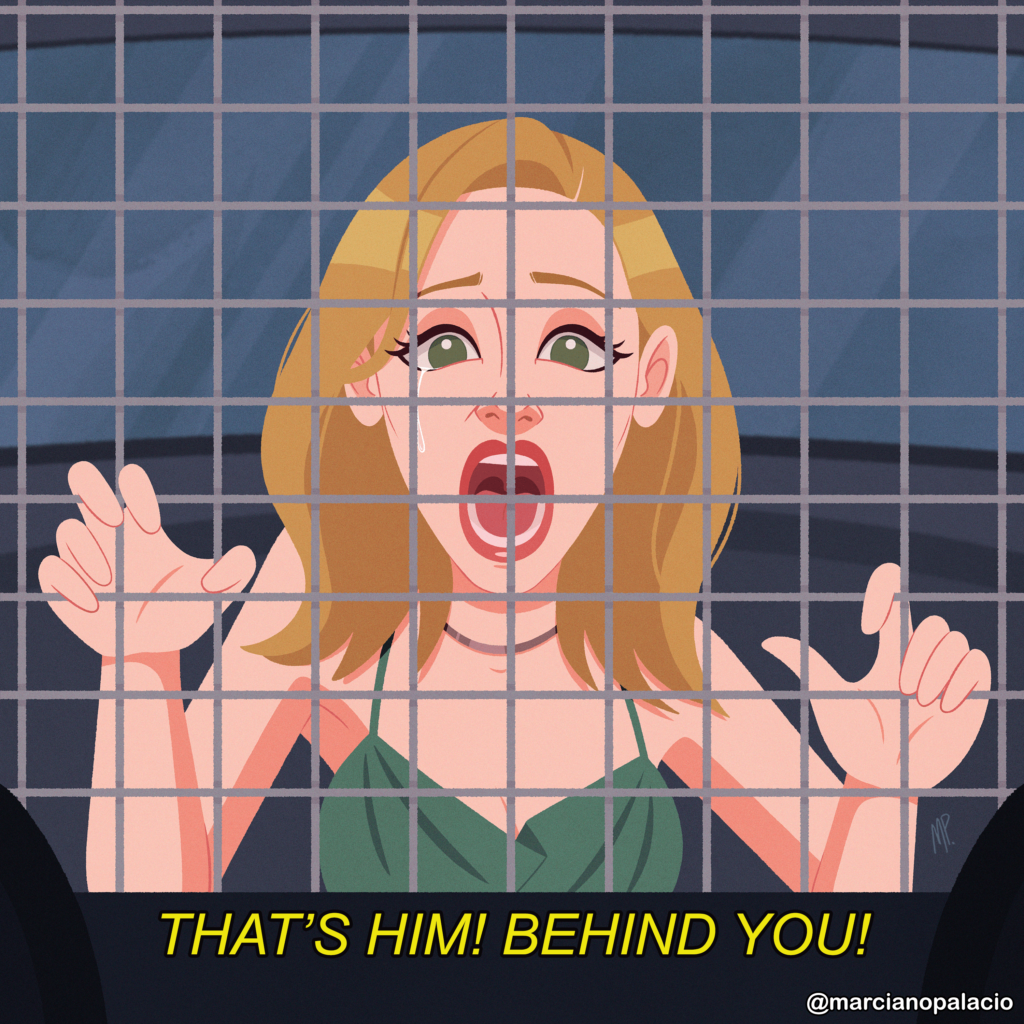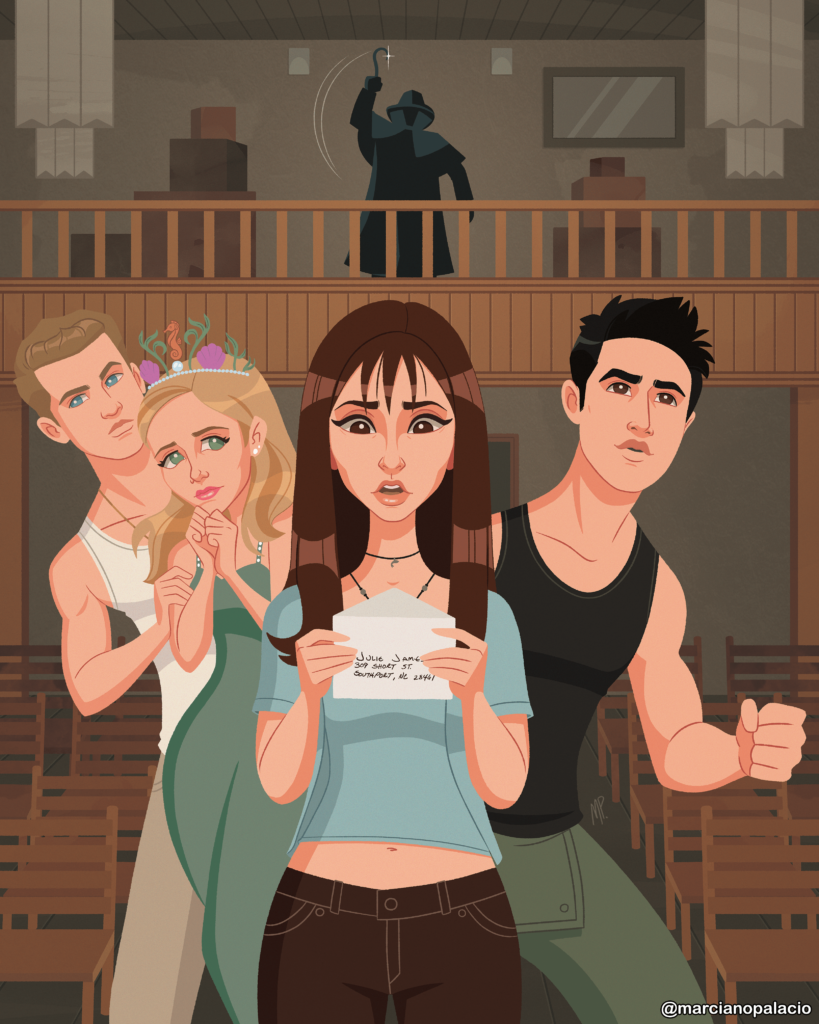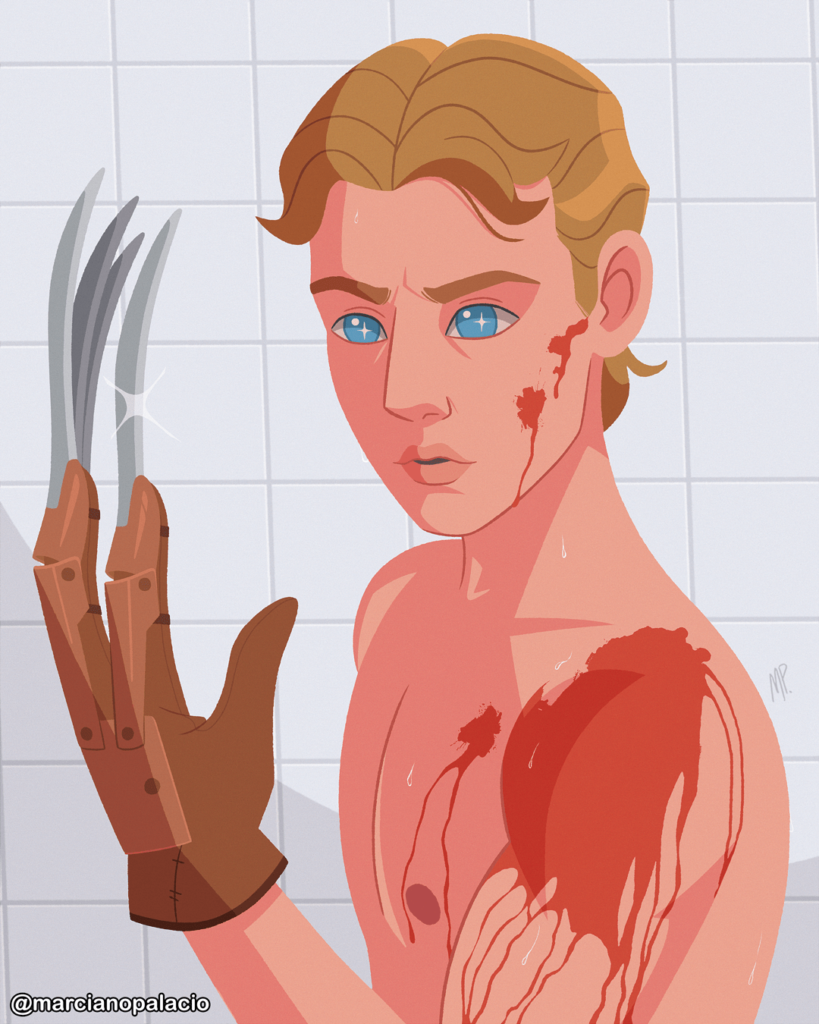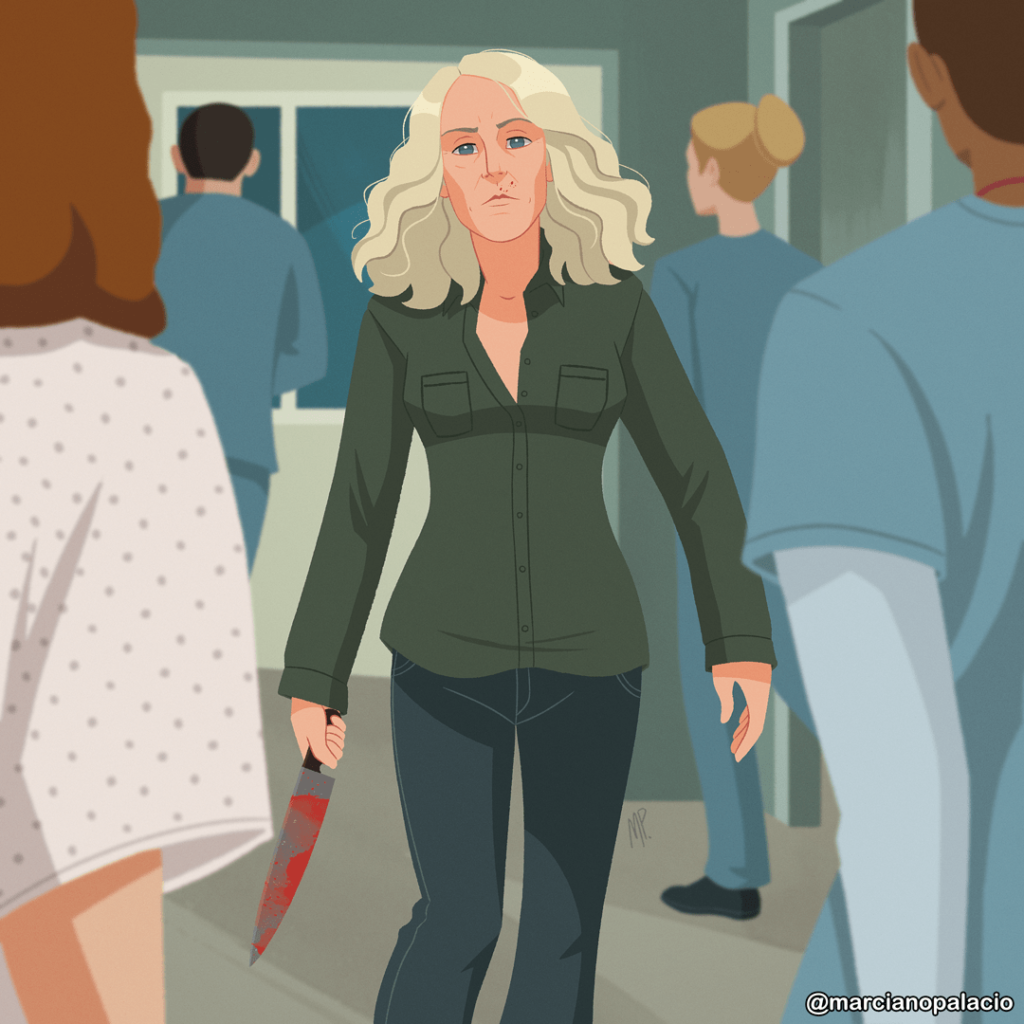 To have your work featured or if you know a talented horror artist, email info@rabbitinred.com.

More from Horror Art
---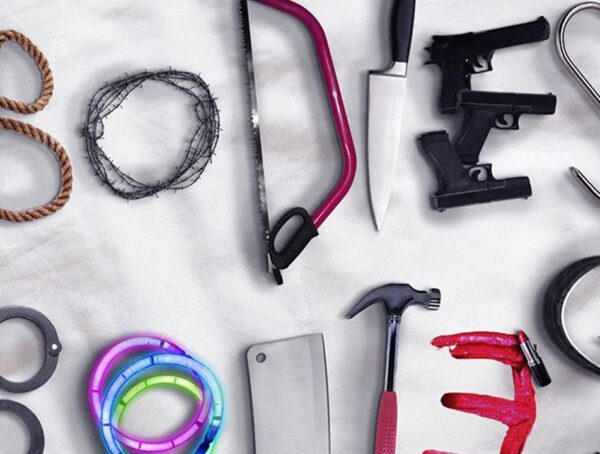 178
Rabbit in Red's Featured Artist for March, João Neto (NRib Design), is a movie poster designer from Brazil. To see more of …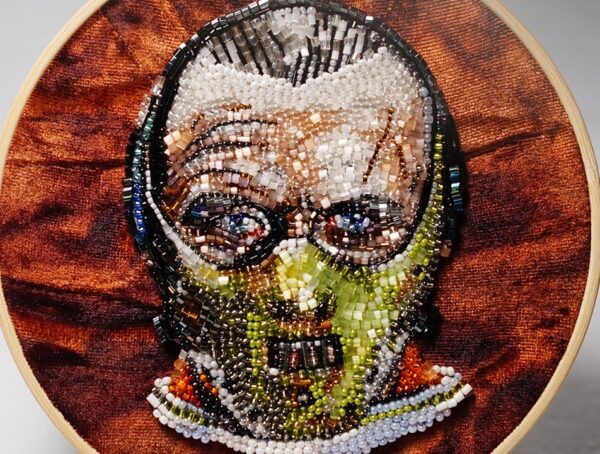 164
Rabbit in Red's Featured Artist for February, Galissa, is an embroiderer from Russia. To see more of her work, follow @shalfetr on Instagram and …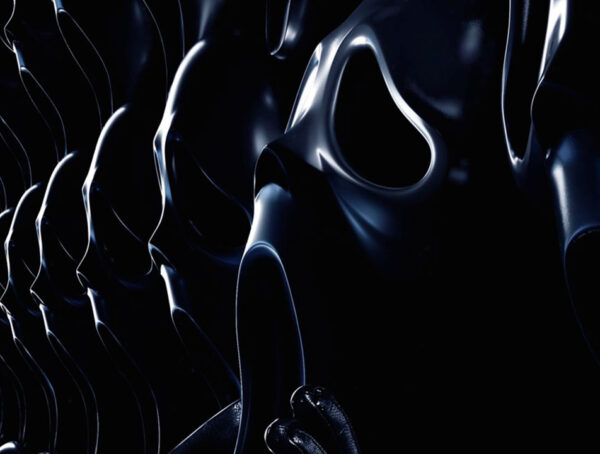 181
Rabbit in Red's Featured Artist for January, Ricardo Ferllen, is a poster designer from Granada, Spain. To see more of his work, …