Horror art and a Q&A with the talented graphic designer and artist, Arturo Navarro.
To see more of his outstanding horror artworks, follow @arturo.navarro.art on Instagram.
Rabbit: What's your favourite scary movie?
Arturo: That's a hard question for a horror fanatic! However, I think, because it was the first horror movie that I saw when I was a child; I have to say, the original John Carpenter's Halloween. Also, I love the tv movie Don't Go to Sleep (1982), it has a few details that still scare me to this day.
Rabbit: I'll have to check out Don't go to Sleep! On that subject, who's your favourite horror movie character?
Arturo: Killer, Michael Myers obviously. But I'm a big fan of all of them. And I like Ginny from Friday, the 13th, Part 2, she was brave and smart, totally badass.
Rabbit: When did you start doing horror art?
Arturo: Since I was a child and it's something that still remains present in art. I love the horror movie aesthetic, you know the monster/psycho killer, the masks, the camps, the lakes, the forests, the cemeteries, the suburbs, the classic cinema, the posters and its composition.
Rabbit: What's your fav horror artwork you've completed to date?
Arturo: I like one of the last ones that I made, a horror poster for The Stuff. I was bored one day and I took a picture of my hand with the marshmallow crème pot, I made some changes and voilà. I like it, for all its 80's sensation. In addition to that, I like the results of some horror art from Freddy vs Jason and a homage to Wes Craven that I made.
Rabbit: Any new release horror movies you're looking forward to most?
Arturo: As a big fan of the Halloween and Scream saga, I can't wait to see Halloween Kills, Halloween Ends and Scream 5. I have a lot of curiosity about Robert Eggers's The Northman too.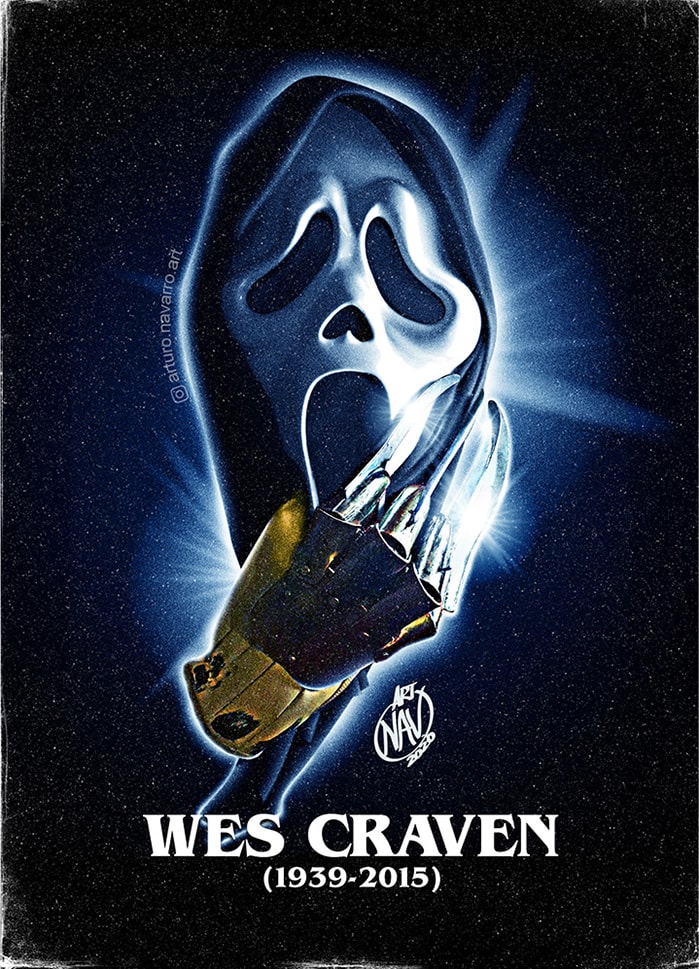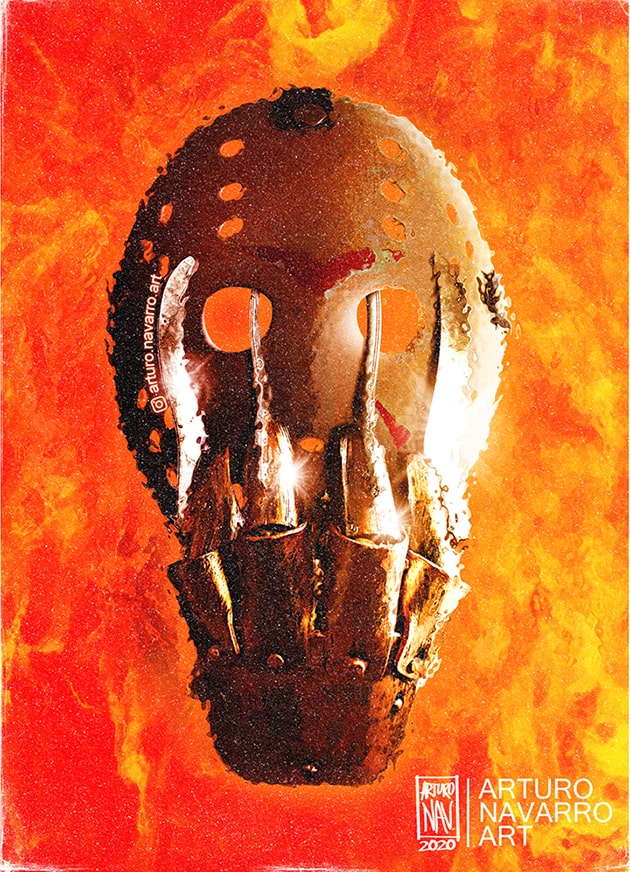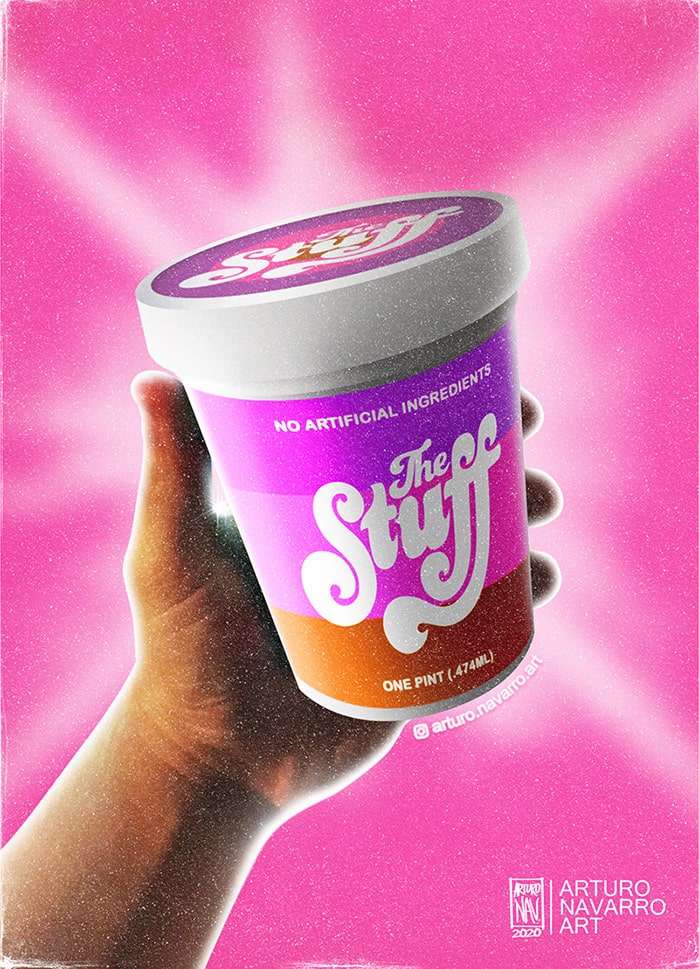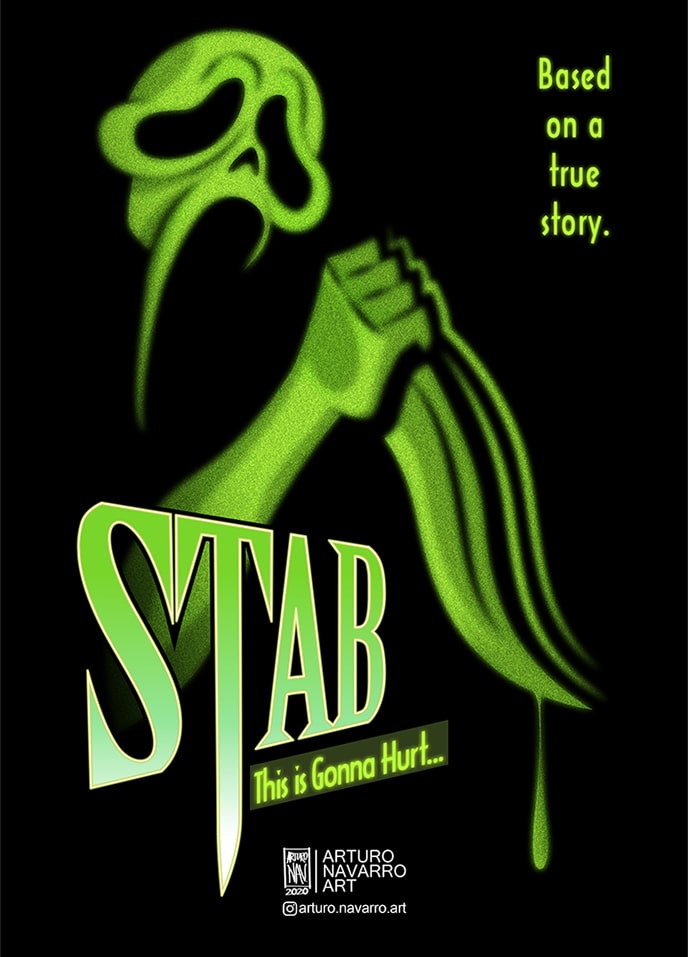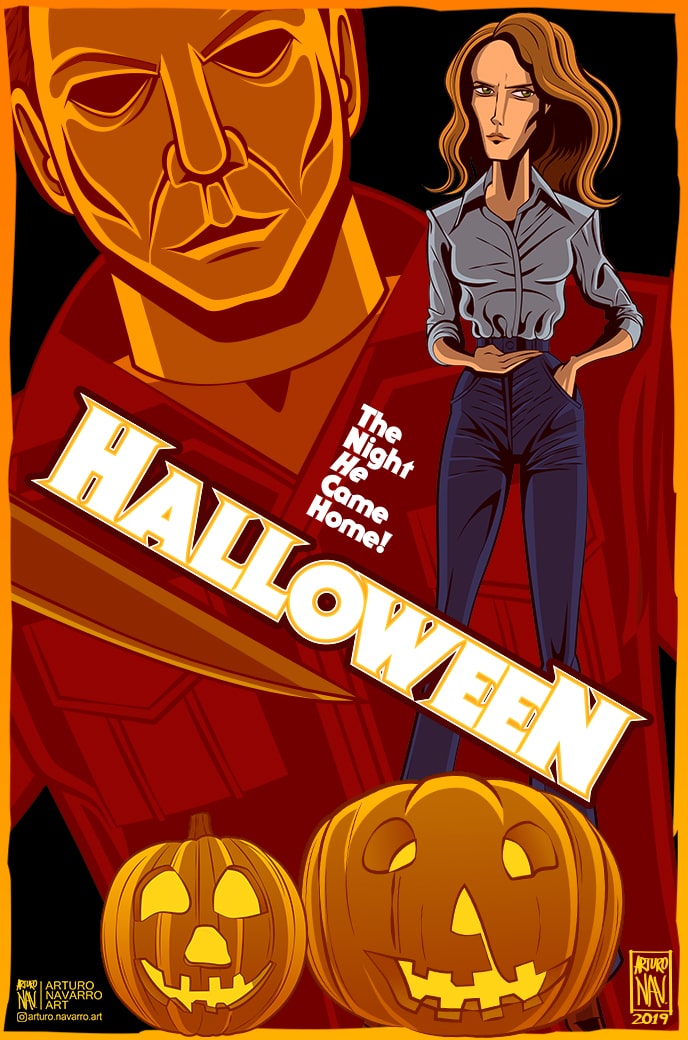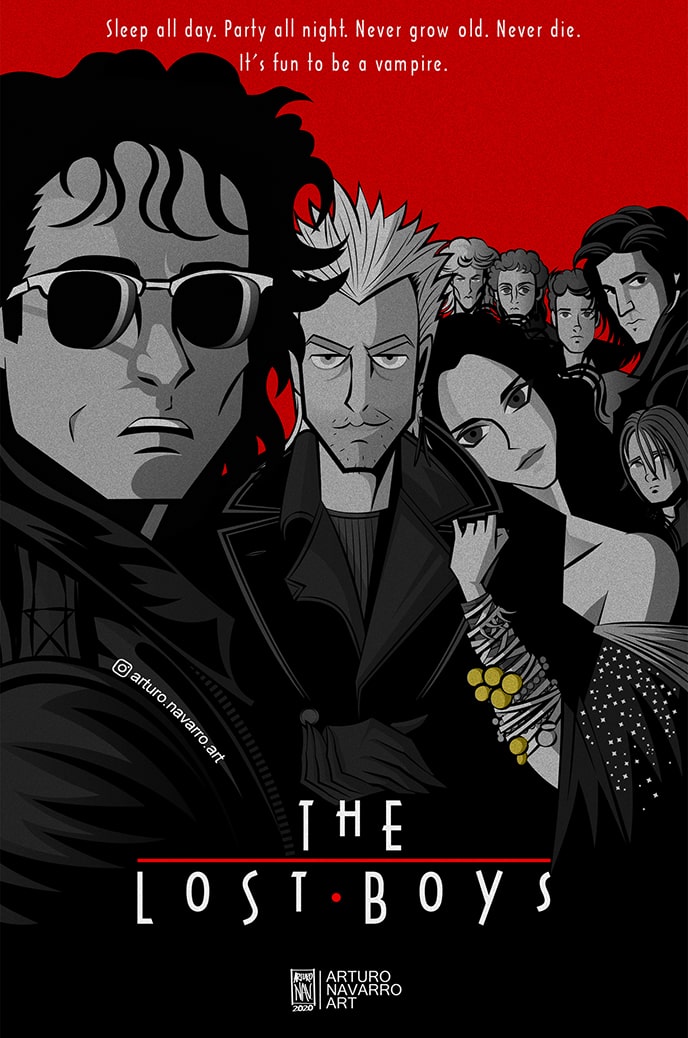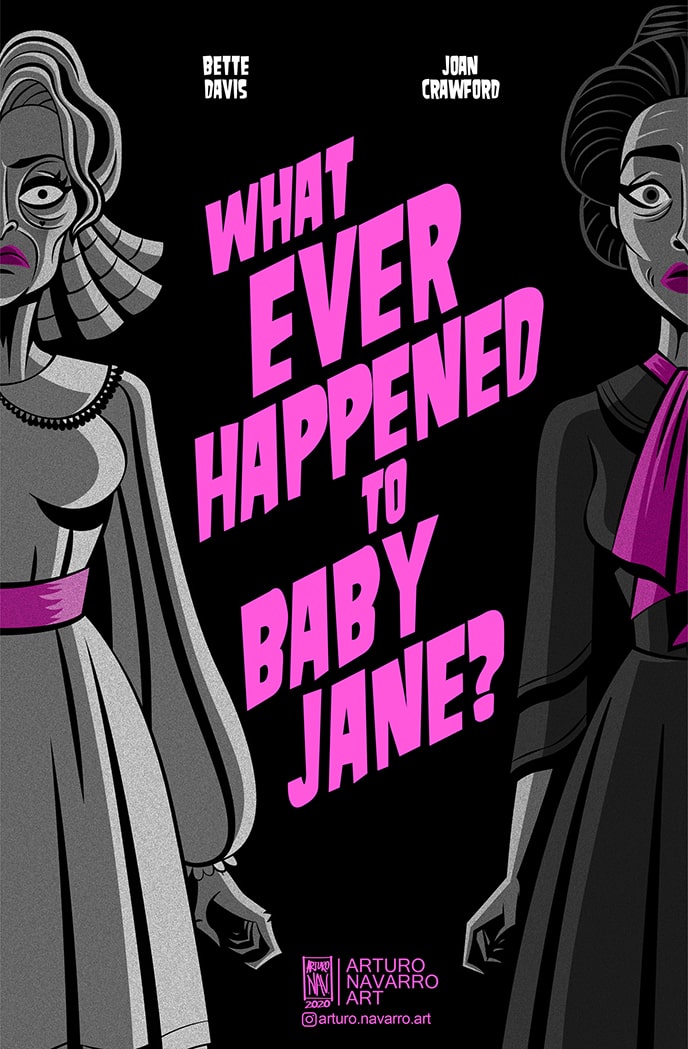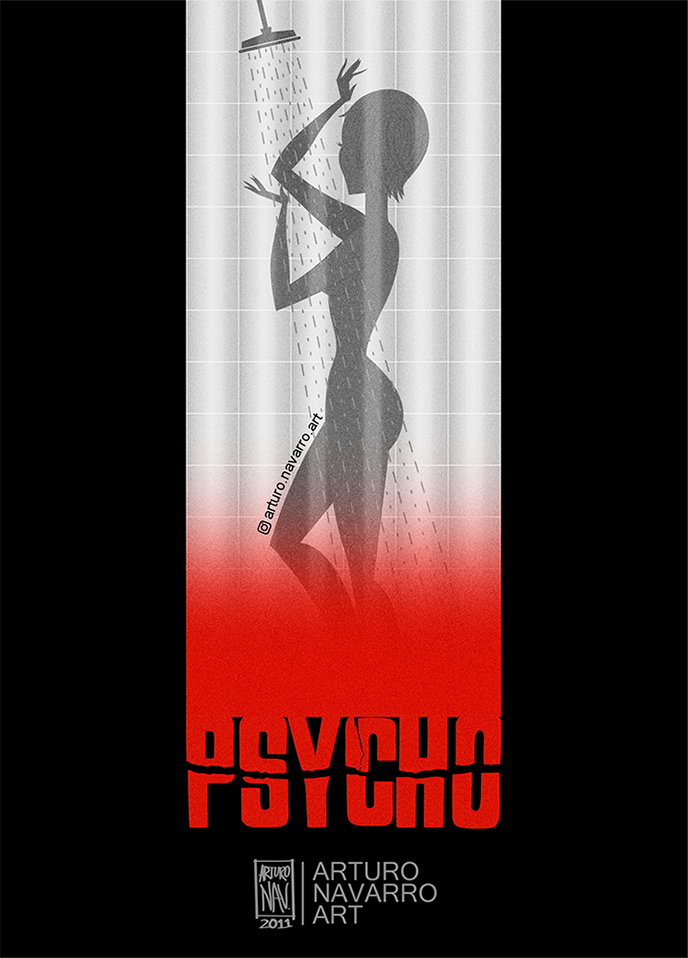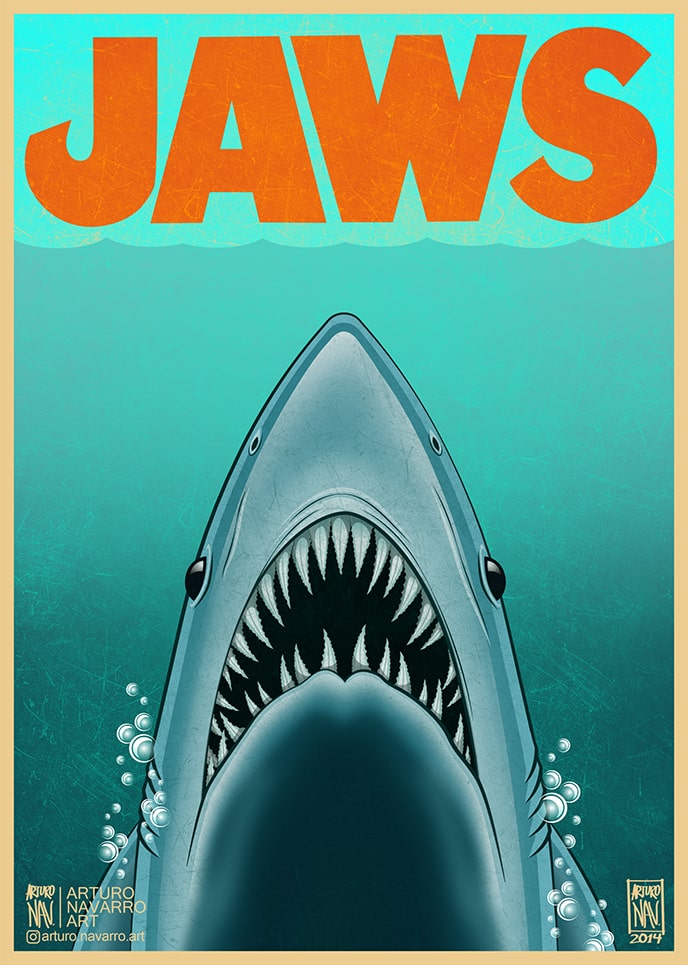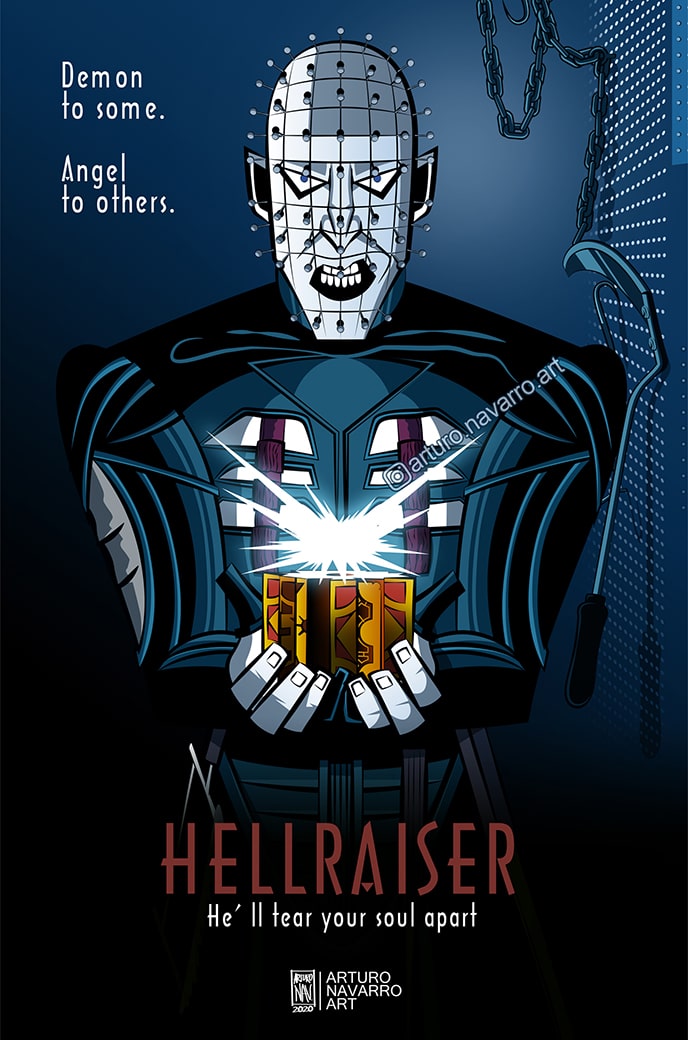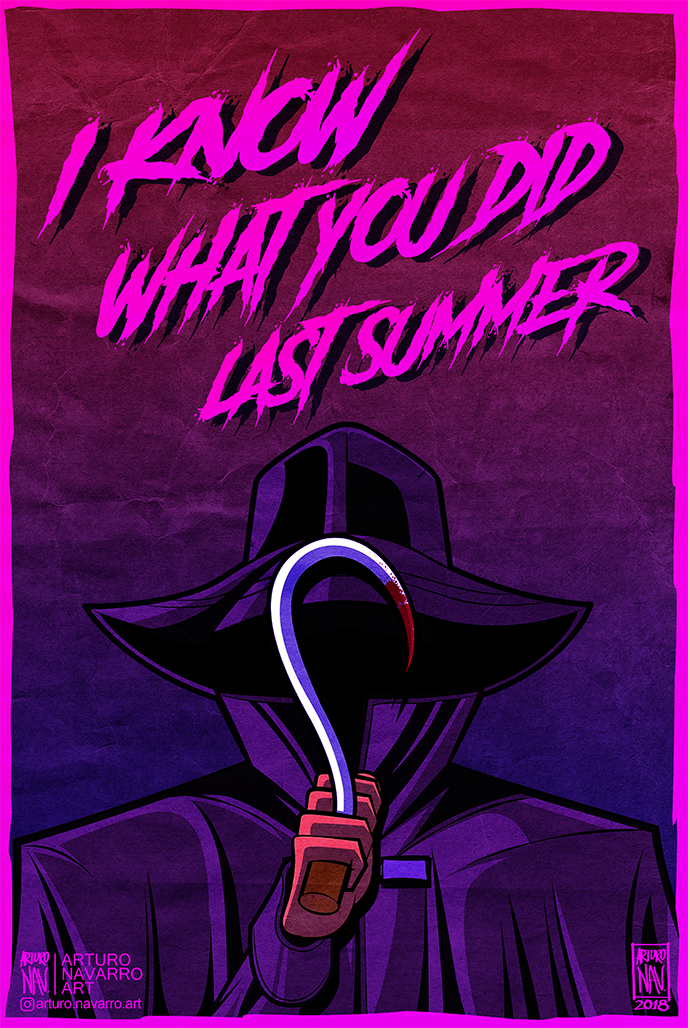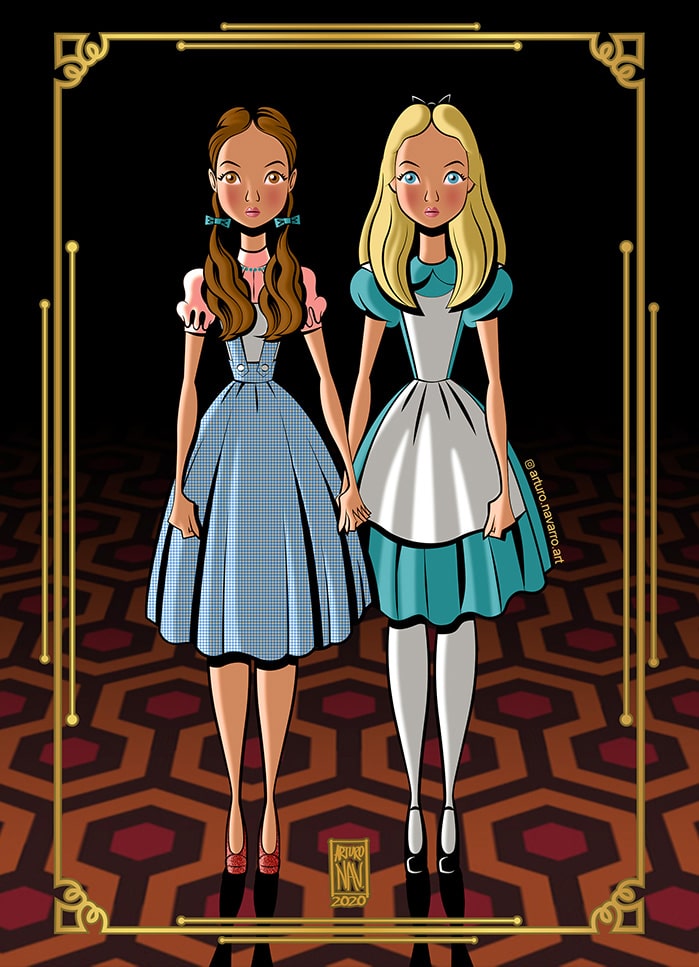 To have your work featured or if you know a talented horror artist, email info@rabbitinred.com.
You might also like
---
More from Horror Art
---
Rabbit in Red's Featured Artist for October, Leandro Vaz, is an Illustrator from the countryside of Sao Paulo, Brazil. To see more of …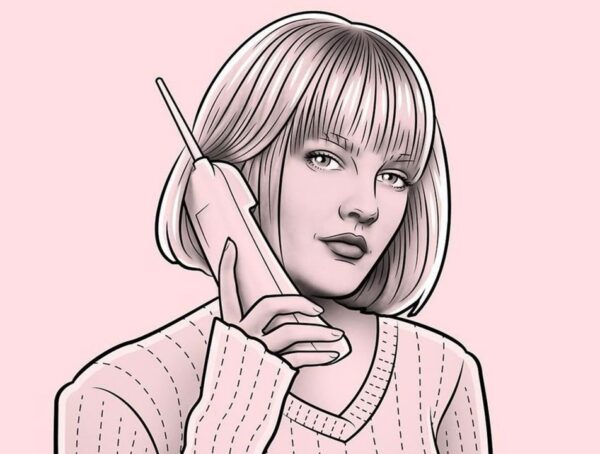 270
Rabbit in Red's Featured Artist for September, Mr Lauder, is a UK-born, Canadian-raised Artist, Illustrator + Tattooist living in Vancouver, Canada. Primarily …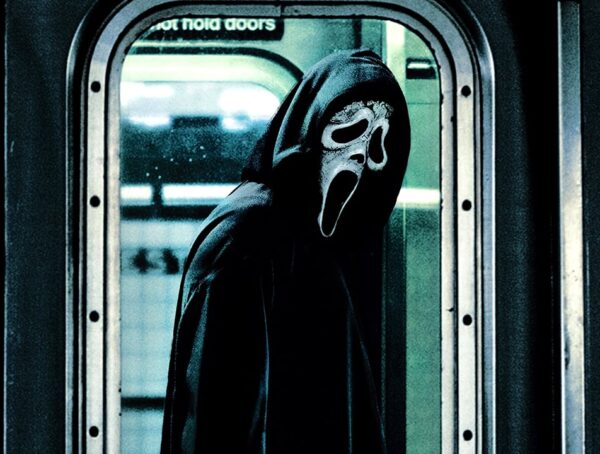 184
Rabbit in Red's Featured Artist for August, Kieran Rey AKA Slasher INC, is a poster designer based in Los Angeles, CA. To see …