Scream (2022), which has now surpassed $100 million at the worldwide box office, goes back to the basics, further exploring its movie-within-a-movie, Stab. Based on Gale's Weathers' definitive book on the Woodsboro murders, Stab features a star-studded cast and retells the story of what happened during Ghostface's grisly murder spree back in 1996.
In previous Scream films, fans are given a sneak peek at the actors who play key roles in the Stab films like Heather Graham as Casey Becker, Tori Spelling as Sidney Prescott and Luke Wilson as Billy Loomis. Now in the latest installment, directed by Matt Bettinelli-Olpin and Tyler Gillett, we learn that fan favourite, movie buff Randy Meeks, is portrayed by the talented Christopher Speed. From explaining the rules of surviving a horror movie to the iconic "behind you" scene, Chris had the opportunity to jump into the world of Woodsboro and relive these special moments brought to life by Jamie Kennedy back in the '90s.
Check out our Q&A with Chris below to learn more about what it was like to act in the new Scream film, 25 years after the original's release.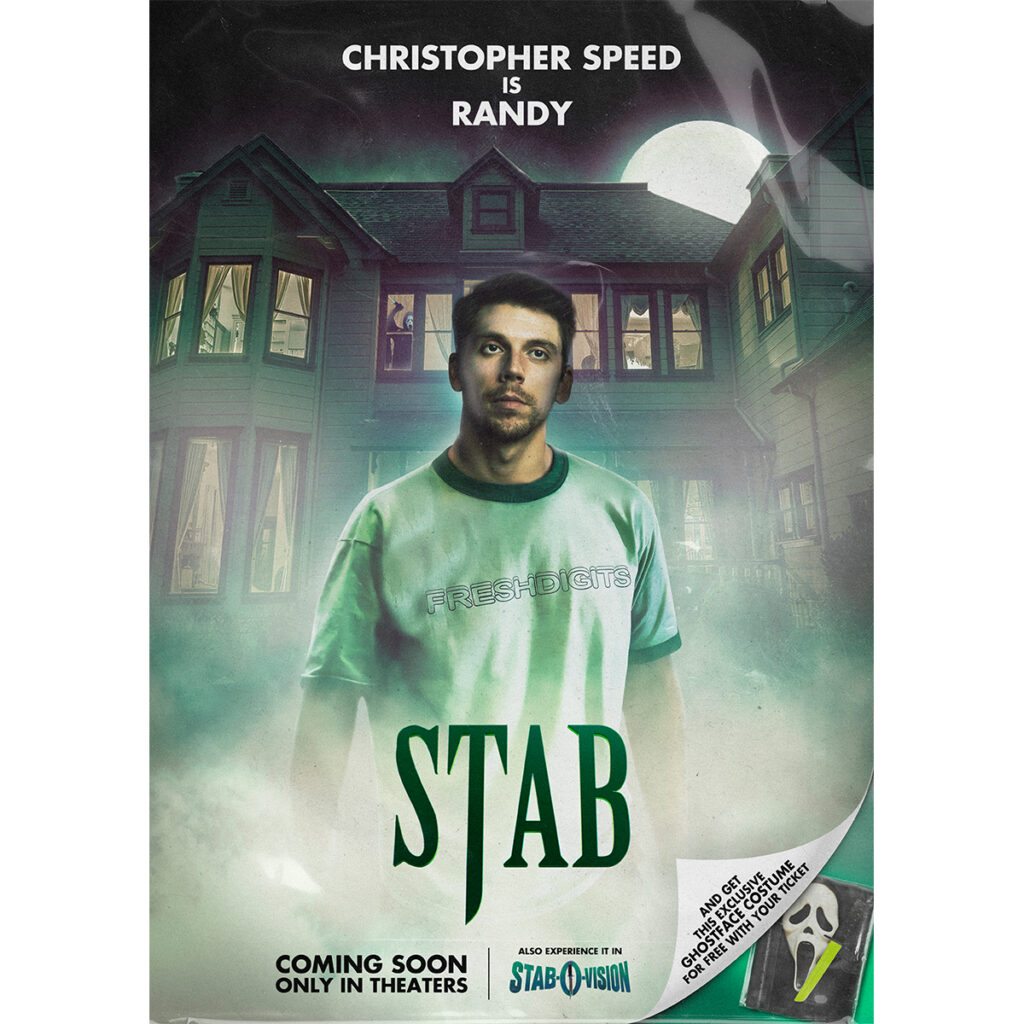 Thanks for joining us to discuss your role in Scream (2022)! In the film, you get to reenact one of the most important monologues in the franchise. How did you prepare for the part?
Thanks so much for asking me! So unsurprisingly, production was very hush-hush about everything. When I auditioned for the role, I didn't even know what the role was. I think the character was titled "RONNIE". The action in the scene was pretty similar to one of Randy's original scenes, so I had a feeling that it was going to be related in some way. It wasn't until a few days before shooting that I got the full script and realized exactly what I was doing. I probably watched those scenes 100 times in less than 48 hours! Full transparency, I had never seen the original movie before I got the audition, but watching the films to get a feel for the tone was also really helpful!
I mean Jamie was basically yelling at everyone the whole movie and it was such a brilliant choice.
What characteristics of Jamie Kennedy's Randy Meeks were you really trying to nail?
Jamie's portrayal of Randy is iconic! He's so animated and he is always 100% committed to what he's trying to tell someone. I really wanted to focus on that and just how funny he is. Jamie's Randy is hilarious, but he's not trying to be at all. I think that his intense earnestness combined with his weirdness is what makes him so funny! I mean Jamie was basically yelling at everyone the whole movie and it was such a brilliant choice. I didn't want to just reenact what he did though, so I tried to focus on those qualities, but let it come out in a way that is natural for me. Hopefully it worked!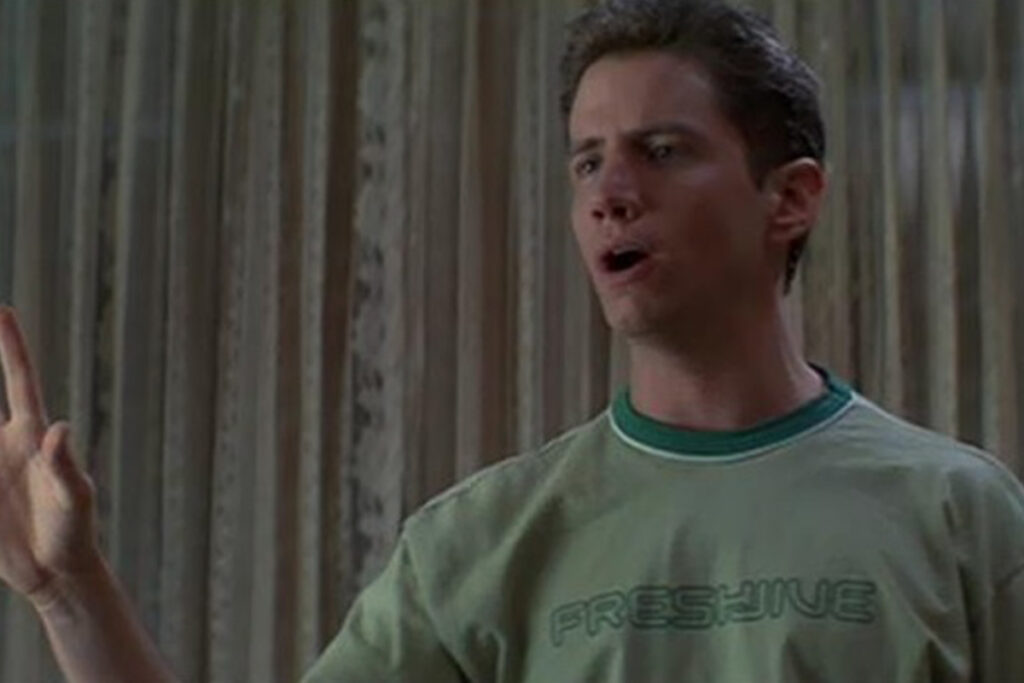 I know you're new to the Scream films, but which one would you say is your favourite in the franchise? Any scenes that stand out to you most?
As I have delved into the world of Scream, I now realize that my answer to this question may be an unpopular one. Obviously, I think that the original is the best. It's truly genre-defining, but when you think about Scream now, you think about the franchise! Out of all of the sequels, my favorite is hands down the 3rd one. Parker Posey is completely ridiculous and I could watch her play Jennifer Jolie all day. There's a moment where she jumps into her bodyguard's arms and it is so freaking ridiculous, I love it! I think the movie was such a brilliant send-up of not just slasher films, but the entire industry. That movie is operating on so many levels and it succeeds on almost all of them! Carrie Fisher in the archives, playing someone who looks like Carrie Fisher but isn't is the kind of meta genius that makes Scream so brilliant!
How did you learn about this new Scream project? What was the casting process like?
My sister is actually an actor as well. She got an audition for another small part in the movie, and as I was helping her prep for it, we discovered what the project really was. A few weeks later, I got the audition for Movie Randy from my agent and I was stoked just to be able to audition for the project. At the time I had no idea that I was even auditioning to be such a large piece of the Scream universe! As for the casting process, things have largely moved virtual, especially for smaller roles. I sent in a self-tape and then didn't hear back for several months that I had booked the role. All of this happened virtually, so I never met anyone from production until the week of filming.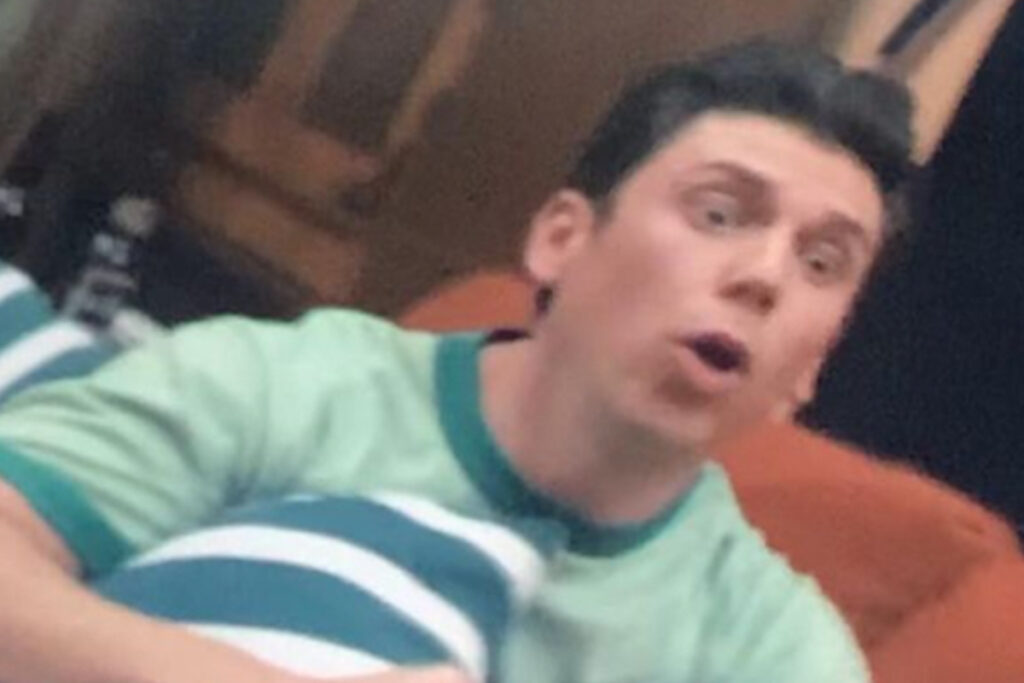 How long were you on set for? Did you get to meet any of the main actors?
The movie industry is a well-oiled machine. You would be surprised how fast it moves! We filmed all of my Stab scenes in half of a day. My scenes were actually the last 2 that they filmed for the movie. So I came in and did my thing, then shooting was over. If you've seen the film, then you know my scenes aren't taking place with any of the other main actors. The only person I met was Skeet Ulrich, who was filming his scenes that morning. That was a fun secret, because obviously he's supposed to be dead!
What was it like working with Scream's new directors Matt Bettinelli-Olpin and Tyler Gillett?
They were great! They are both super fun and personable guys. Again, it was fast, but they basically let me do my thing and just have a lot of fun with it. You could really tell that they are true fans of the series. They knew we were making a really fun moment for the fans, and even after having had, what was I'm sure a tiring and long few months of shooting, they were so stoked to be recreating such an iconic moment. From the art department, to the wardrobe, they were all working together and when I walked on set in my costume, everyone was stoked. It felt a little surreal, and they were right there with me!
In Scream (2022), there's a big focus on the Stab movies, and we even learn of other actors playing main characters from the original, like Alicia Silverstone as Rose McGowan's Tatum and Vince Vaughn as Stu. Do you think if there's a Scream 6, they'll further explore the Stab films and you'll have the opportunity to come back as Randy again?
I know, it's such a fun element of the world. It's a little wild that my name is now sitting between Alicia Silverstone and Ron Howard on a fake IMDB for Stab! At this point, the Stab movies are such an established part of not just fan service, but of the self-aware commentary that makes Scream what it is. I would be very surprised if it's not worked into the next film somehow. Stab is now its own massive universe, so the opportunities to use it are really endless. Production is so hush-hush about everything, and that's one of the reasons the series has been so successful, but I've heard that they do already have plans for a 6th movie and they even have the idea. Now what that is, who knows, but it's Scream, so anything is possible! If any of the producers are reading this, I would love to make another cameo, either as Stab Randy or even as myself. That would be the ultimate Scream achievement, wouldn't it!
To learn more about Chris, follow @chris_speed on Instagram.
You might also like
---
More from Stories
---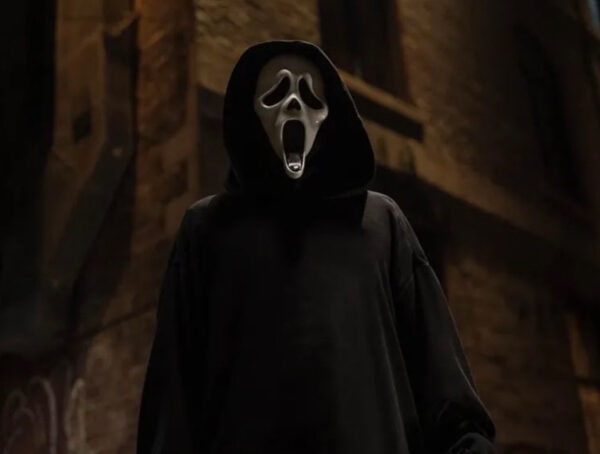 289
Given how incredible a year 2022 was for horror movies, 2023 really has its work cut out for it to …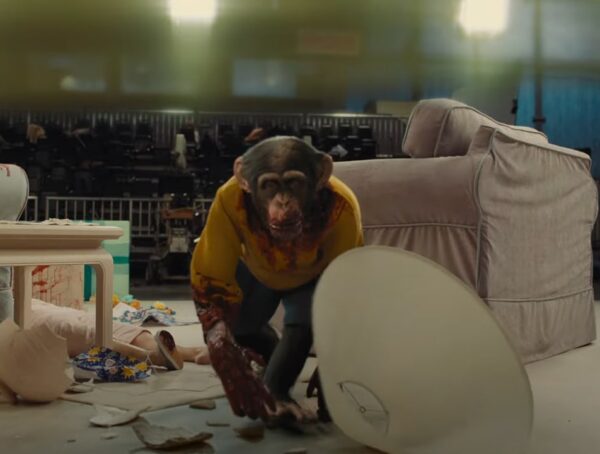 249
2022 was an incredibly strong year for horror movies, and a feeding frenzy for audiences looking for something beyond sequels; …
The 5th Annual Rabbit in Red Awards kick off this week! Horror fans have the opportunity to vote in 7 categories to …