While it may be true that everyone both gets and goes a little mad sometimes–there is a noticeable difference between the two states–the depiction of individuals suffering from serious mental health issues, not to mention their actions, often gets next level treatment in horror films. Sadly, for the 15 characters listed below (alphabetically by film name), there was no turning back once their descent into madness began.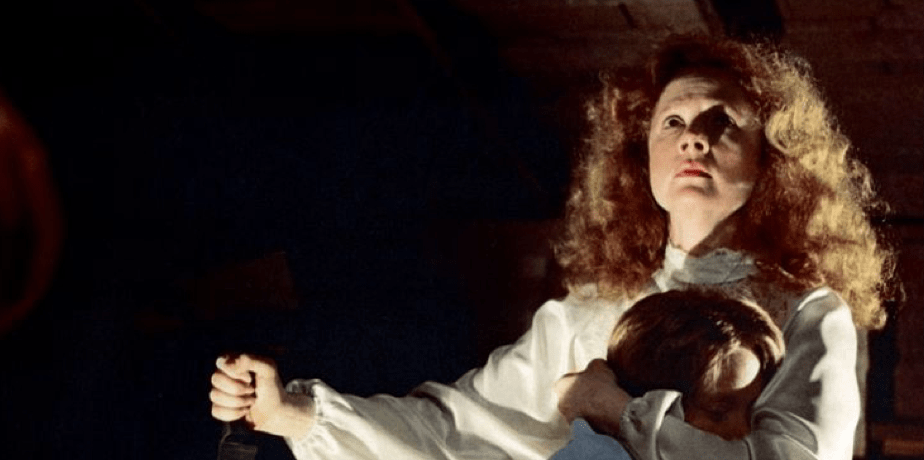 CARRIE (1976) – MARGARET WHITE
Being religious is one thing but being a religious fanatic like Margaret White is the sort of religious experience most can do without, especially if you're anywhere near her troubled daughter whose mother's fanatical beliefs and madness have steered her daughter's powerful puberty-driven telekinesis down a dangerous, destructive path that will ultimately lead both to a point of no return dead-end.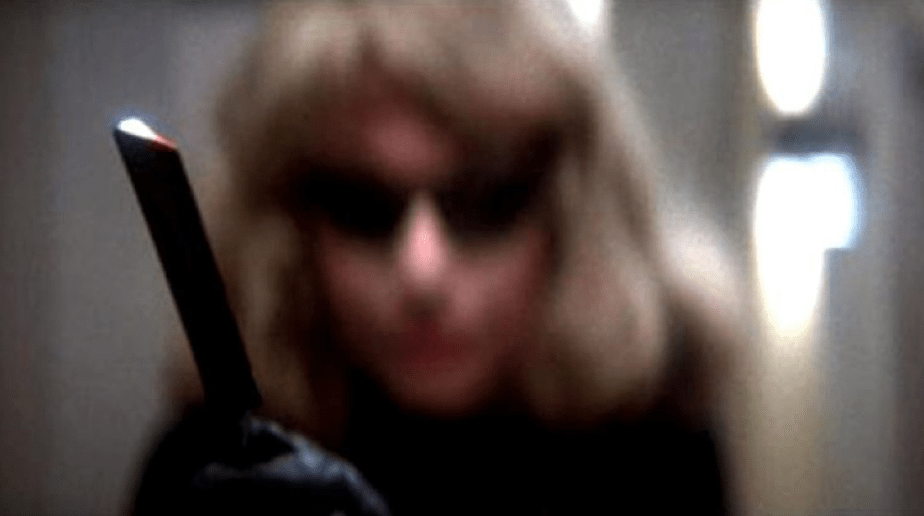 DRESSED TO KILL (1980) – DR. ROBERT ELLIOTT
Seeking guidance from a therapist should always be considered a strength move, unless the professional in question is Dr. Robert Elliott, a psychiatrist whose homicidal alter-ego's killer tendencies are aroused by the doctor's sexual attraction to certain patients.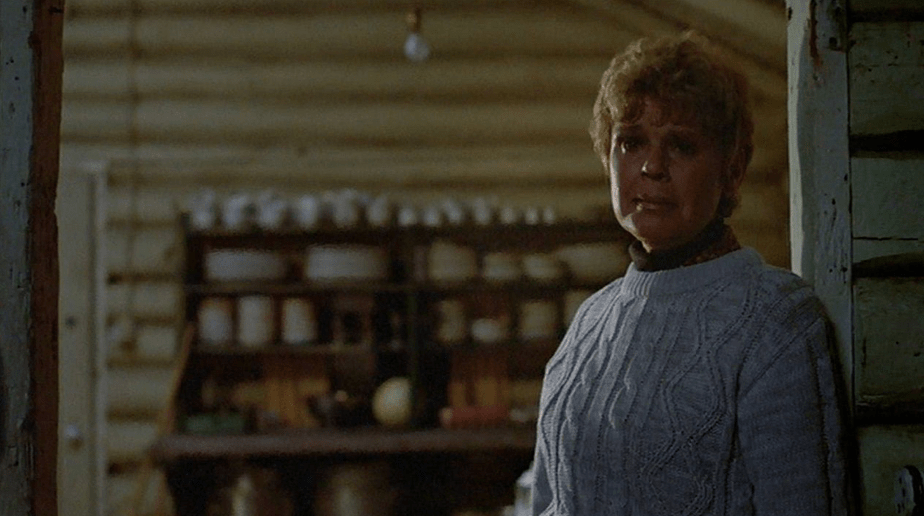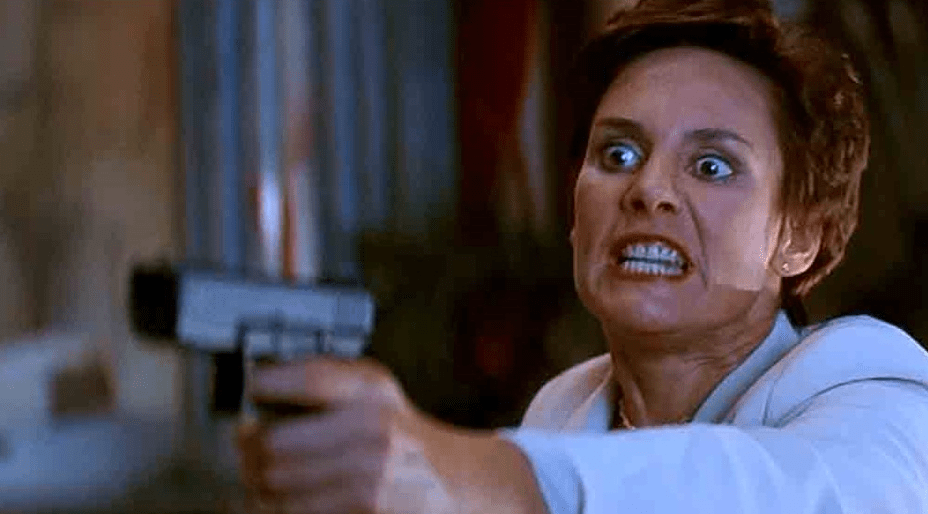 FRIDAY THE 13TH (1980) – MRS. VOORHEES and SCREAM 2 (1997) – DEBBIE SALT
Grief is a powerful emotion that if not processed properly can have an impactful effect on not only one's own mental health but also the physical well-being of those whom one holds responsible for the death of a family member, especially as in the case of Jason Voorhees' and Billy Loomis' mothers if the loved one in question is your precious son.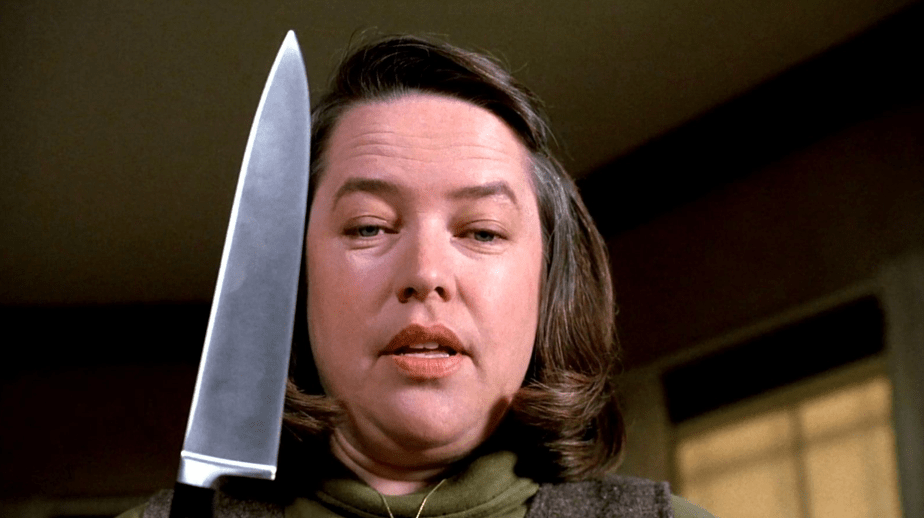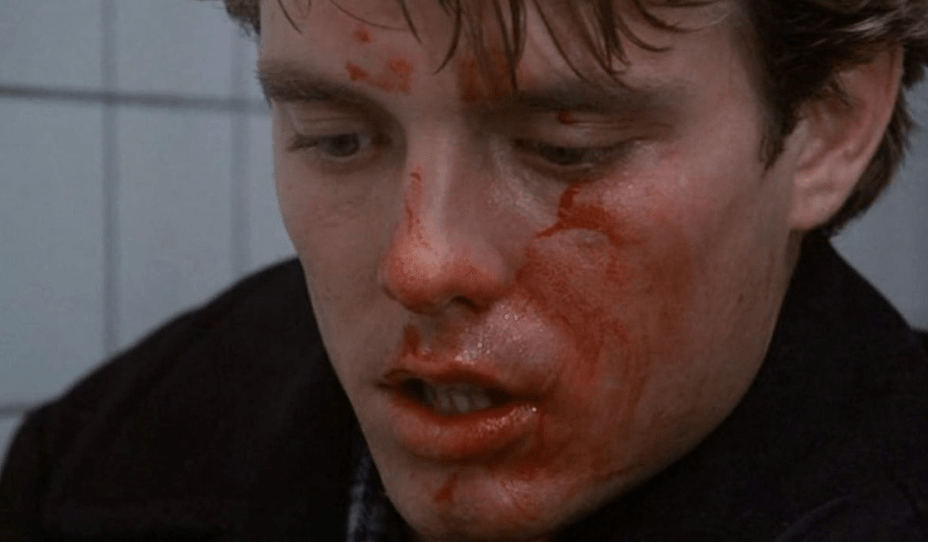 MISERY (1990) – ANNIE WILKES and THE FAN (1981) – DOUGLAS BREEN
Celebrity can bring with it fame, fortune and fans. Unfortunately, what celebrity does not bring with it is the right to pick and choose those fans. And while most fans demonstrate an appropriate degree of admiration, respect, devotion, enthusiasm and sanity, there are unfortunately exceptions to that rule like Annie Wilkes and Douglas Breen, whose individual versions of fandom have derailed into the kind of deadly obsession that will not be remedied by an autographed photo.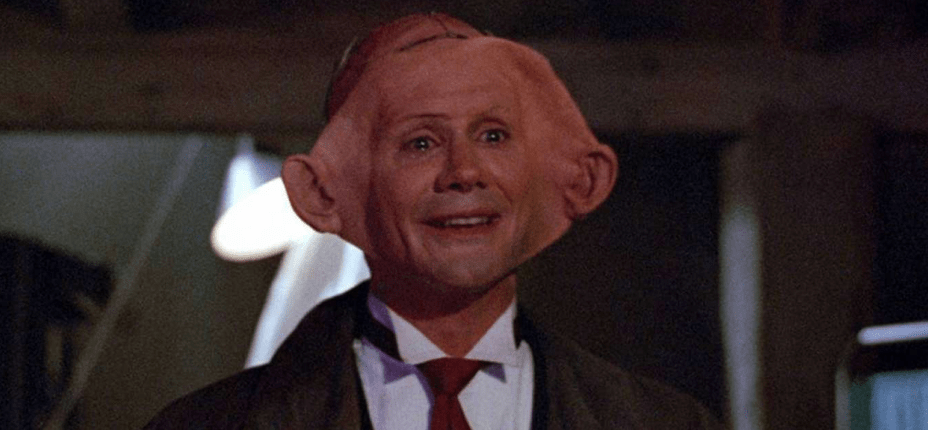 POPCORN (1991) – TOBY D'AMATO
Childhood trauma can have an everlasting effect on one's life, especially if like Toby D'Amato it is the result of witnessing the death of your mother at the hands of a cult leader and being victimized by a fire that left you physically and emotionally scarred. And while reconstructive surgeries can remedy the severe burns suffered, if the psychological aspect of the trauma goes unattended then madness will demand justice in the form of revenge on those you feel are responsible for that trauma, and without any consideration for those who may get caught in the crossfire.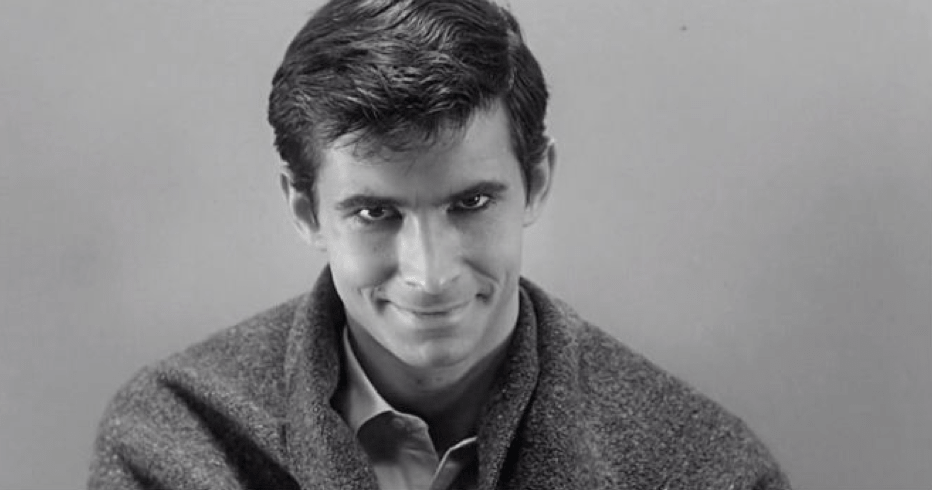 PSYCHO (1960) – NORMAN BATES
Some mother-son relationships are stronger than others, but "stronger" doesn't necessarily mean "healthier" and sometimes the person responsible for that unnatural bonding is not always the mother. Norman Bates is a son whose jealousy of his mother and her lover serves as the spark that set fire to his psychotic madness; an inferno fueled a decade later by Marion Crane's visit to the Bates Motel.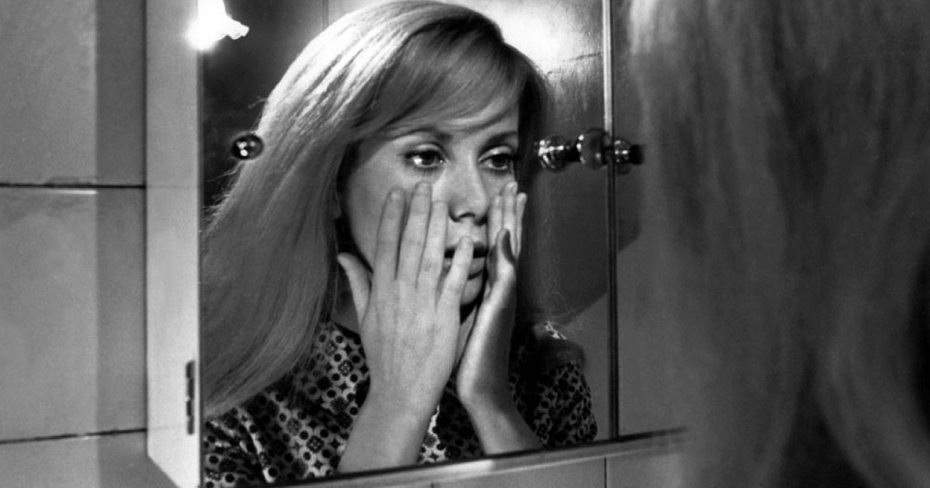 REPULSION (1965) – CAROL LEDOUX
Sexual abuse can be especially damaging for a child like Carol Ledoux if the incident goes unnoticed, or is kept as a family secret, the perpetrator's actions condoned by not being condemned. The victim's approach to future relationships may be informed by such childhood trauma and the lack of treatment afterwards could eventually shatter her mental well-being to the point of experiencing hallucinations and committing murder.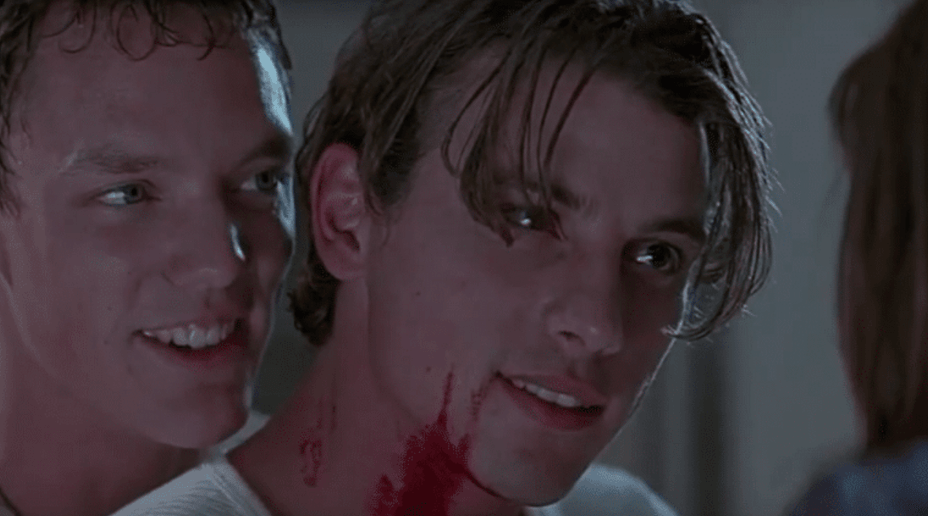 SCREAM (1996) – STU MACHER AND BILLY LOOMIS
When that "someone" who has taken their love of scary movies too far turns out to be TWO people, then it may be more a case of psychosis-loves-victims than it is misery-loves-company. And for Stu Macher and Billy Loomis, the real mystery is whether their obsession with horror movies is responsible for their descent into madness, or is it the other way around?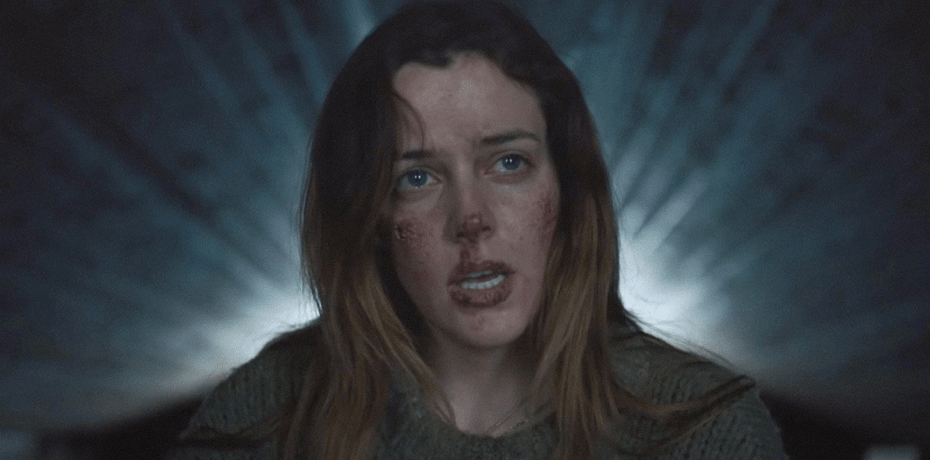 THE LODGE (2019) – GRACE MARSHALL
Isolation for an extended period under the wrong circumstances is a fast-track to madness for those mentally unequipped for it. For Grace Marshall, those circumstances involve being stranded in a rural lodge during a winter storm with her fiancé's two children, who are not fans of their future stepmother and having discovered that she is the sole survivor of a cult-lead mass suicide make it their mission to gaslight her into a dangerous nervous breakdown.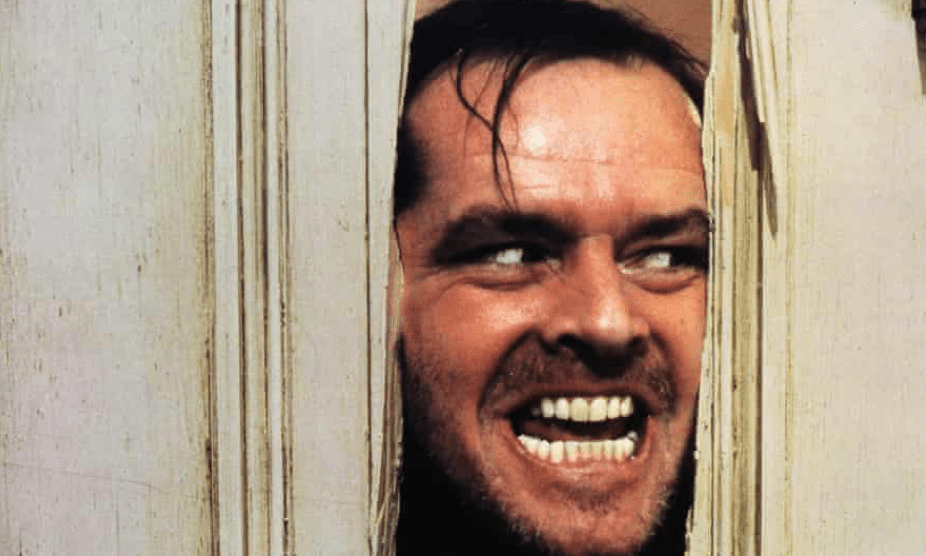 THE SHINING (1980) – JACK TORRANCE
Even knowing what you are signing up for can end up not being what you signed up for, as aspiring writer (and recovering alcoholic) Jack Torrance discovers when he takes on the position of off-season caretaker at a remote resort in the Colorado Rockies. Accompanied by his wife and son-with-psychic-abilities, Jack soon discovers that the hotel is filled with supernatural forces, and as a result eventually loses his grip on reality as he tightens his grip around the handle of a deadly axe intended for his family.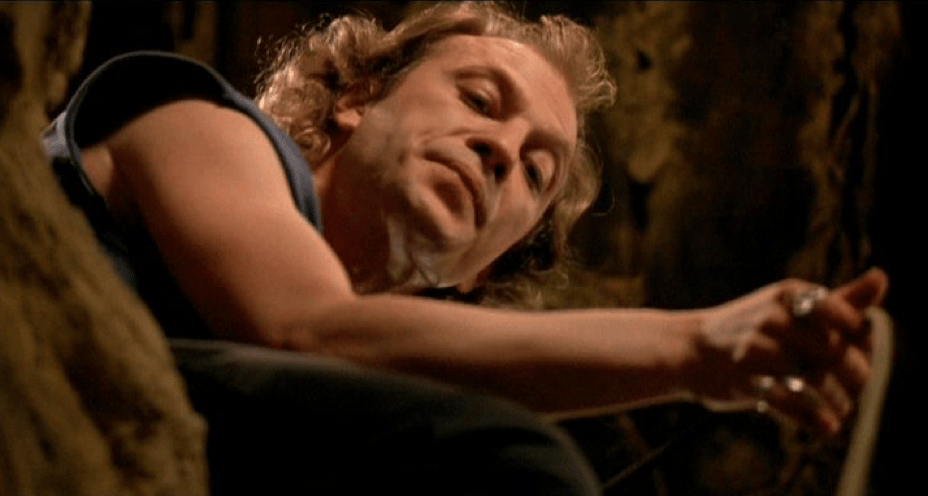 THE SILENCE OF THE LAMBS (1991) – JAME GUMB / "BUFFALO BILL"
The world of fashion is filled with aspiring designers whose creations are often made with interesting materials, but when, like Jame Gumb, the material of choice is human skin that you remove from the young women you have killed, then words like "eccentric" and "innovative" are replaced with "mentally unbalanced" and "psychotic".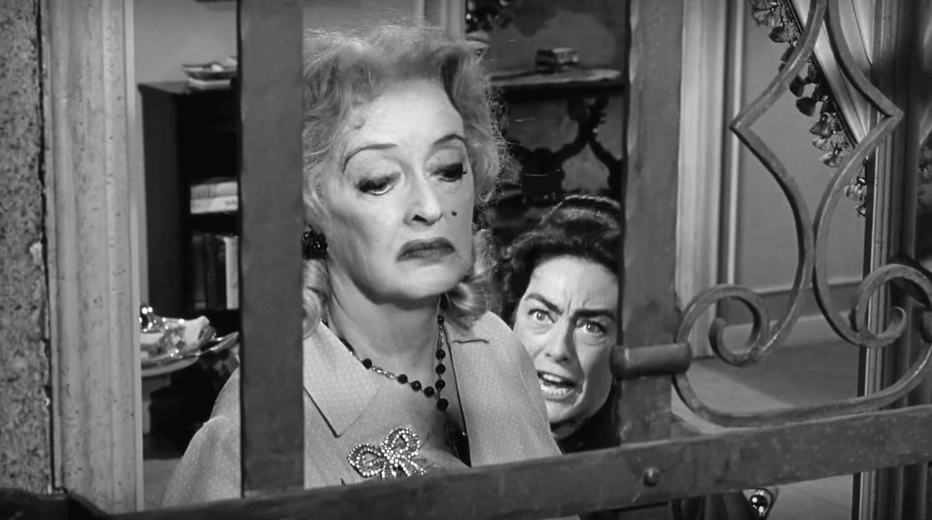 WHAT EVER HAPPENED TO BABY JANE? (1962) – BABY JANE HUDSON
Sibling rivalry is a common occurrence, but when the siblings in question are "Baby" Jane Hudson, a washed-up, increasingly mentally unstable former child actress and the wheelchair-bound ex-movie star sister she essentially holds prisoner in the house they inhabit together, it's clear that 'til death do us part may not just apply to marriage vows.
You might also like
---
More from Stories
---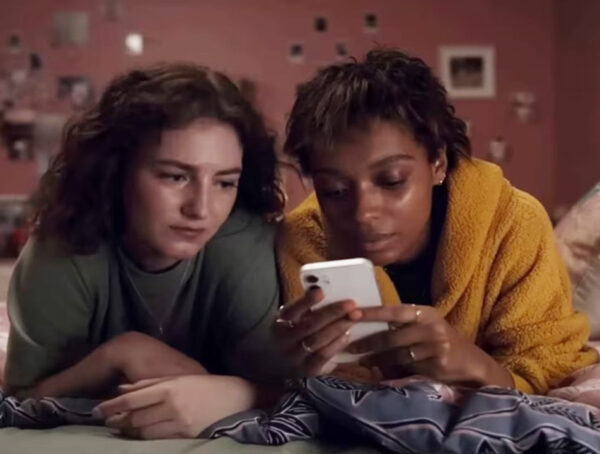 174
For the 2023 North American summer movie season, which officially started May 5 and continued through the (September 2-4) Labor …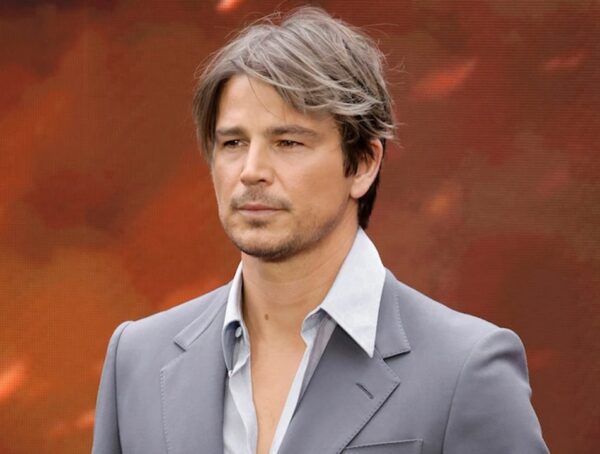 170
While watching writer-director Christopher Nolan's epic film Oppenheimer (2023), the story of American scientist J. Robert Oppenheimer, and his role …