It's Always Someone You Know
5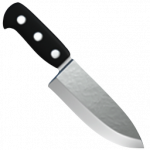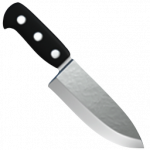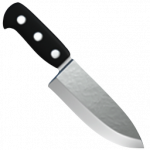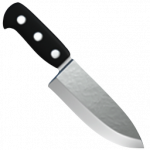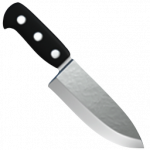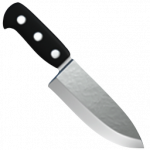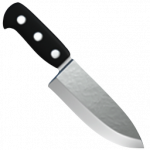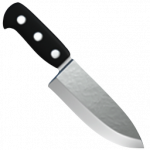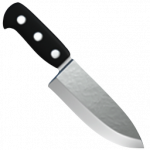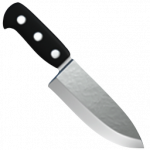 It's Always Someone You Know
The fifth and latest entry in the Scream franchise, directed by Matt Bettinelli-Olpin and Tyler Gillett, sharpens the blade, honing in on the magic formula from the original while also raising the stakes. Set 25 years after the first murder spree, viewers are taken back to Woodsboro where a new and deadlier Ghostface killer targets a group of self-aware teens connected to the town's dark past. A love letter to fans and homage to the late Wes Craven, Scream (2022) astutely examines the state of the '90s slasher genre and how "elevated horror films" like It Follows, The Babadook and Hereditary are now placed on a higher pedestal. Although the original's blueprint is used throughout, Scream (2022) takes risks, knowing exactly when to play with the audience's expectations. Legacy characters are blended seamlessly with the new cast and it's quickly made clear that no one is safe this round. The narrative feels neat and effortless, cleverly delivering a tone that matches that of the first film, right up to the exhilarating third act. It's the most heartwrenching and brutal sequel yet.    
Coming out over a decade after Scream 4, it's safe to say I was beyond excited for this "requel" and couldn't wait for the chance to experience it in theatres. For a while, I thought any possibility of a 5th film had gone out the window, kind of like Cici in Scream 2. I was counting down the days until Scream's release date when the news hit of yet another lockdown in Canada. This meant theatres, among many other businesses, would be closed, less than two weeks before the film's release. Determined to see this new entry, I ventured nearly three hours to a drive-in theatre that was screening it; the only place in all of Ontario. Special thanks to the special someone who drove and went on this adventure with me in the dead of winter. It was definitely all worth it!
For this assessment of Scream (2022), I've compiled a list of 5 things I loved about the film and 5 things that needed improvement; the latter list being harder to draft. There was a lot to take in with this 5th installment and it will need to be processed over more viewings, but here's where I'm at so far. 
5 Things I Loved about Scream (2022) 
1) It's Meta-ness
When Scream (2022) was in production, Kevin Williamson revealed that it would be less meta than its predecessors, stating that that kind of movie-within-a-movie deconstruction may have run its course. I was pleasantly surprised with how the self-aware commentary still felt fresh and was used as part of the new story while also honoring the history of the franchise. The film effectively looks at the state of Hollywood and how "requels" (part reboot part sequel) are the latest fad. Filmmakers playfully examine toxic fandom and how die-hard genre fans have high expectations with franchises going back to the original. In true Scream fashion, you can expect a plethora of horror movie references, like the deserted hospital in 1981's Halloween II and the infamous shower scene in Alfred Hitchcock's Psycho. The Stab films are explored in-depth and we're given insight into the whereabouts of past characters. In addition, there's a high level of fan service done with easter eggs sprinkled throughout the nearly 2-hour runtime. Make sure to look for Tatum's ashes in Dewey's new abode! 
2) The Blending of New and Legacy Characters 
James Vanderbilt and Guy Busick's script successfully brings together a new group of Woodsboro teens with the three OGs. Both groups are given a fair amount of screentime allowing for proper character development. The new clan has its share of standout characters like Randy's niece Mindy Meeks-Martin (Jasmin Savoy Brown), a dedicated cinephile who delivers a memorable monologue and some witty one-liners. Dewey is given some of his best material yet in this film and it's endearing seeing him step in to help the newbies. Judy Hicks (Marley Shelton), her son Wes (Dylan Minnette), Tara Carpenter (Jenna Ortega) and Ritchie Kirsch (Jack Quaid) are also carefully worked into the script. 
3) Soundtrack and Score 
The music for this latest installment in the Scream series was composed by the talented Brian Tyler and he did a fantastic job of building emotion throughout. The film takes you on a haunting ride from start to finish and Tyler brings a unique new sound to the franchise while also referencing Marco Beltrami's music from 1996. The nostalgia hits hard as Nick Cave & The Bad Seeds Red Right Hand plays and we give ear to Sidney and Dewey's iconic themes. The soundtrack is catchy and energetic featuring songs from SZA, Orville Peck and Caroline Kingsbury. Favourite tracks include Fall Out of Love by Salem and I Don't Want to Talk by Dylan Minnette's band Wallows. 
4) The Kills 
Scream (2022) cuts deep with its creative and emotional kill sequences. This film is bloodier and features some of the most savage deaths in the entire franchise. Ghostface doesn't hold back even going as far as slicing and dicing in broad daylight. There's a terrifying bait-and-switch scene that is sure to drop jaws and a slaying that left me in an unexpected state of shock like Drew Barrymore's opening scene in Scream. Even the killer(s) death(s) were vicious and possibly the best we've seen yet.   
5) The Duo of Sidney and Gale 
It's really beautiful how Sidney and Gale's relationship has evolved throughout the films, and in Scream (2022), the two work closer than ever as a team. Jenna Ortega and Melissa Barrera's characters share a similar resemblance to this duo with Tara exuding final girl vibes and Sam being a little more tough and ruthless. Neve Campbell and Courteney Cox both put on outstanding performances and their character arcs are strong, especially in Gale who may have grown the most throughout 5 films. Their chemistry is emotive, with scenes full of smart dialogue and high tension. In this new film, they see the latest Ghostface as a problem that needs to be taken care of, and they are more than ready to get to work. There's a fierceness these two leading ladies bring to the screen and it's nice to see their characters, along with Arquette's Dewey still kicking ass 25 years later.  
5 Things that could have been Improved in Scream (2022) 
1) Originality 
Talk about fandom toxicity! No, really though, I do think there are a lot of original ideas in Scream (2022) and moments that surprised me. Of course, I love that they went back to the roots of the original and further explored the story, but I will say there are a few scenes that parallel a little too closely to the point of it feeling unrealistic. Mindy's couch scene with the killer coming up from behind as she's watching Randy's same scene in Stab is one of these examples. 
2) Kyle Gallner's Vince
Kyle Gallner is an accomplished actor and sort of a Scream King, appearing in a number of horror films like Jennifer's Body and 2010's A Nightmare on Elm Street, so fans were understandably excited to see him listed as a cast member in the new Scream. His character, however, was underutilized and felt like filler, placed in merely for the purpose of adding another kill. I think he was meant to be given the Sarah Michelle Gellar and Jenny McCarthy treatment but he just didn't have enough material to work with. The Scream series is known for its character development so this felt like a missed opportunity. 
3) Lack of a Chase
Gale's chase scene in Scream 2 is one of the best in horror history and who doesn't love a good game of killer tag? Sure, Tara has a mini-chase in the hospital while in her wheelchair, but we needed more! The opening sequence would have been a nice opportunity for this since we already saw so much of it in the trailer. Or possibly an outdoor chase with Chad!?  
4) Repeating Scream 4?
Although I think this new entry is nothing short of brilliant, in some areas it rehashes what Scream 4 aimed to touch on over a decade ago. Sidney returning to Woodsboro, commentary about reboots and even a bit of the reveal felt similar in ways (though 5's reveal is more complex). I do place Scream (2022) higher on my ranking of the films (official ranking coming soon!) but I'm hopeful that if there is a Scream 6, they take things into totally new territory. That being said, I think Scream (2022) is the story that needed to be told at this time and it's pretty genius. 
5) Plot Holes
Scream (2022) is impressively executed, but it's not without a few plot holes. At times you wonder how these characters have the Ghostface costume on hand and get changed in and out of it so quickly. In one instance, I questioned what exactly Sidney and Gale were doing while something significant was taking place in the very next room. And where the hell are some of these kids' parents? Maybe there's more to be explained in future films. Again, I've gotten a little picky here, but these are some of the things that made me go hmmm?
You might also like
---
More from Reviews
---