Although Halloween is truly "the most wonderful time of the year" for fans of all things scary, the gift of horror is one that keeps on giving all year round, including Christmas. Do you have any horror-inspired gifts on your wish list? Or is your wish that others will keep your love of horror in mind when shopping for you? (Perhaps both?)
If you are looking for some gift ideas, either for yourself or for others, RIR is here to [hopefully] help. Scroll down to discover:
6 films to get you into the spirit of the season
6 film franchises to ask Santa for
Art therapy options for surviving the holiday season
Gifts for those who agree print should never die
The Black Christmas tree (and ornaments)
Scary stockings
6 horror-friendly artists whose creations are to die for
How to stay safe and stylish
And remember to try to support your local businesses when shopping this season, especially online. Just because something is available from Amazon does not mean that you won't be able to source it closer to home.
How ever you may celebrate this time of the year, Rabbit and I wish you a bloody good (and safe) holiday season! Merry Christmas!
6 FILMS TO GET YOU INTO THE SPIRIT OF THE SEASON (listed chronologically)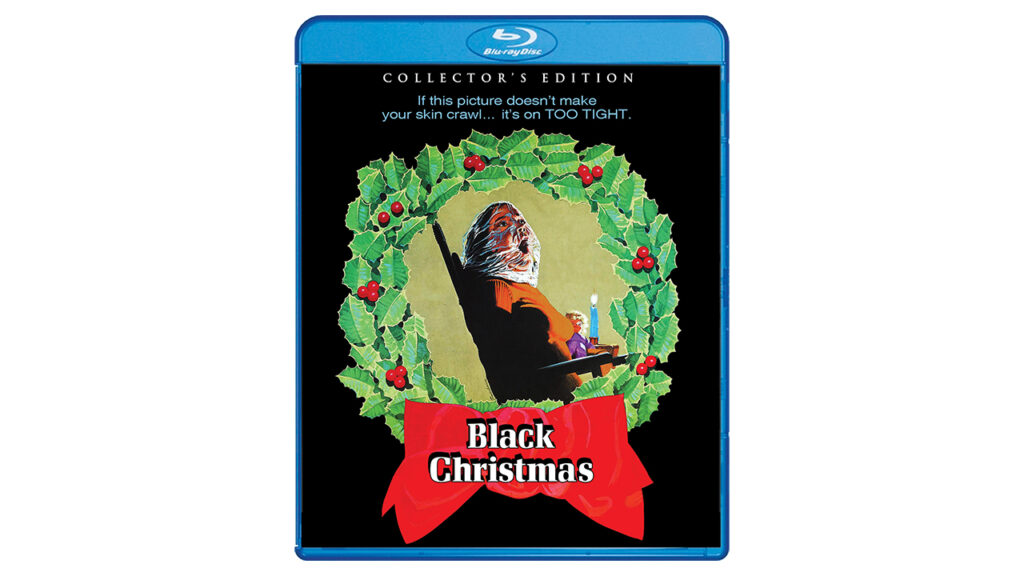 (1974)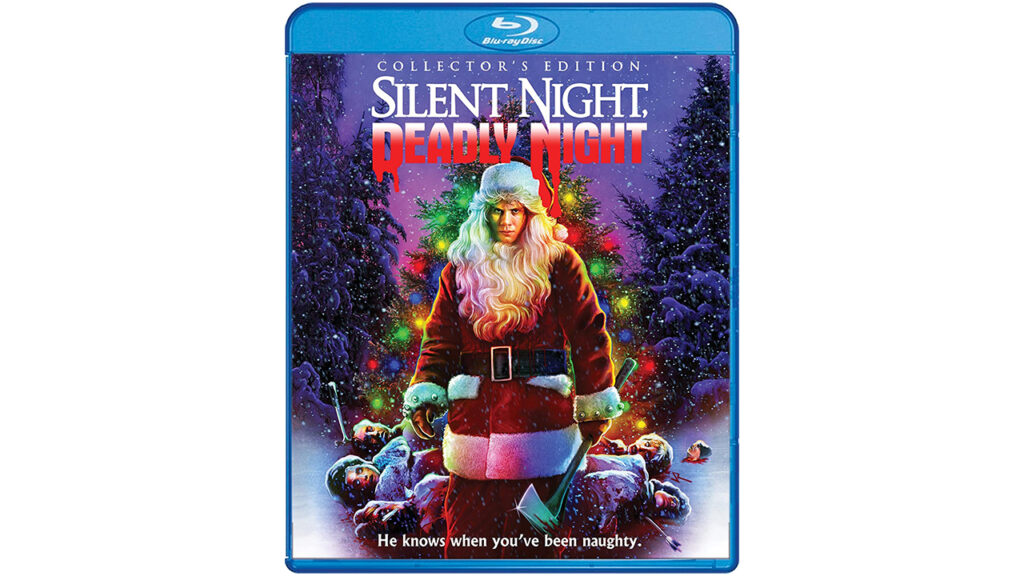 (1984)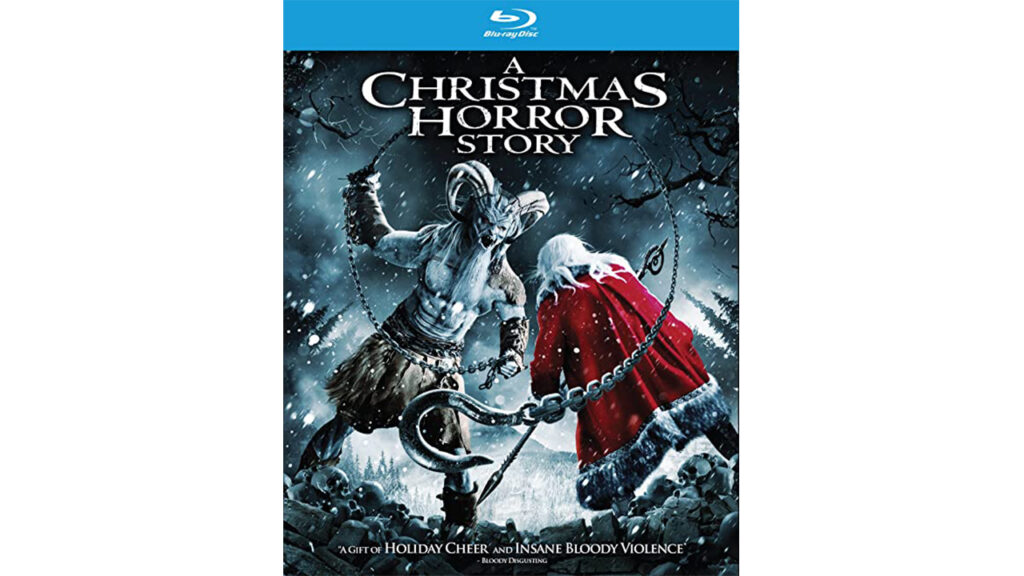 (2015)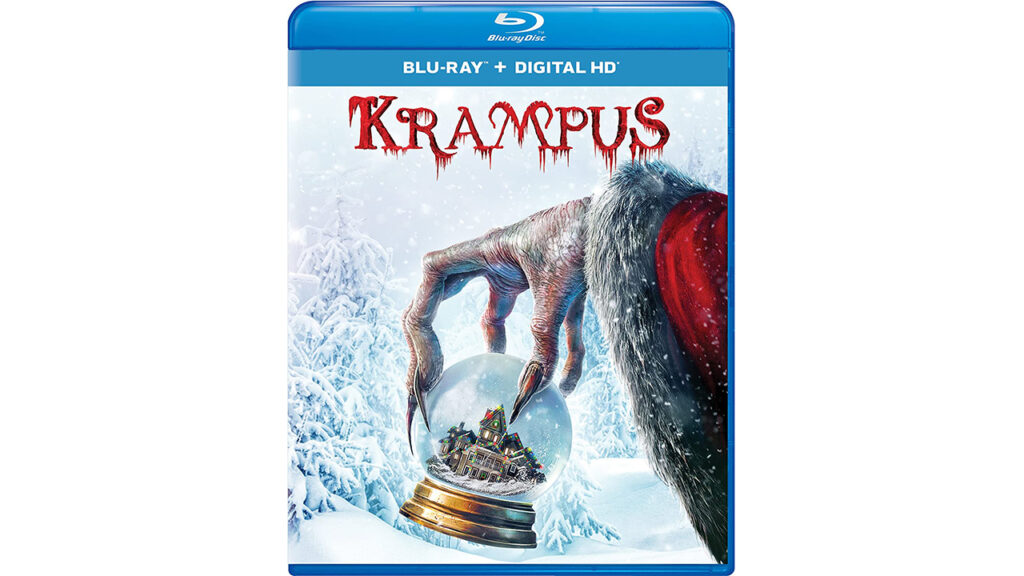 (2015)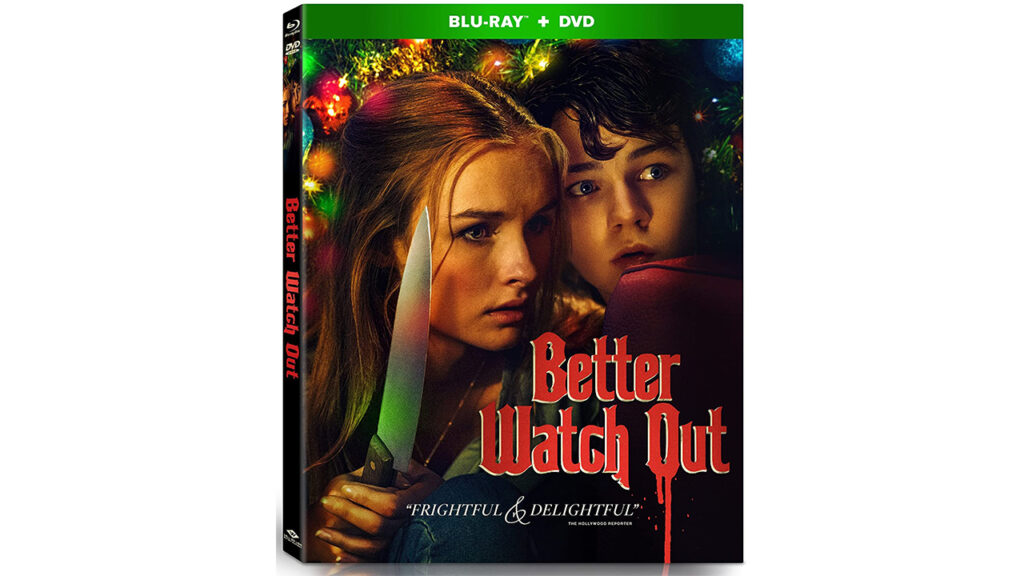 (2017)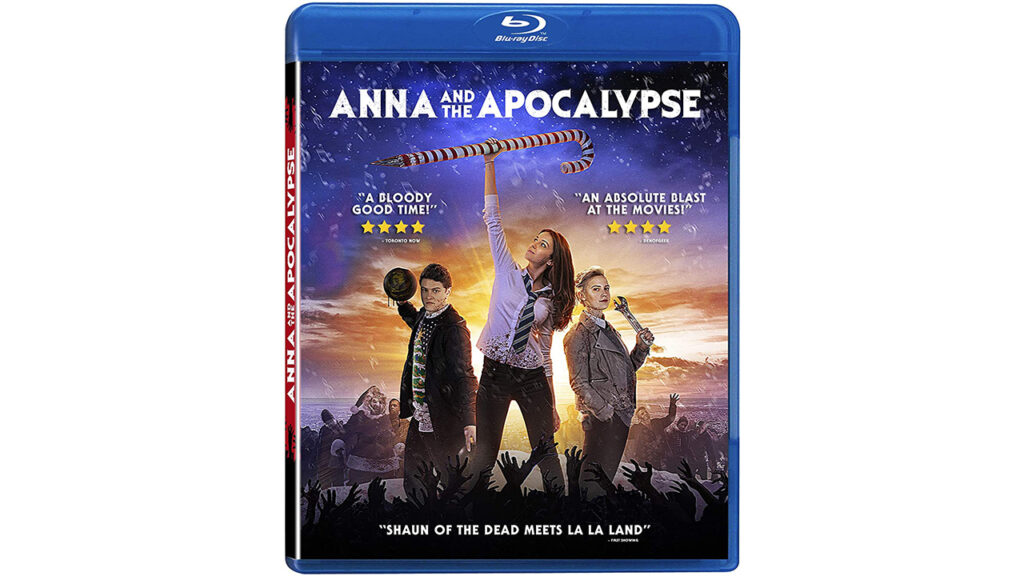 (2017)
6 FILM FRANCHISES TO ASK SANTA FOR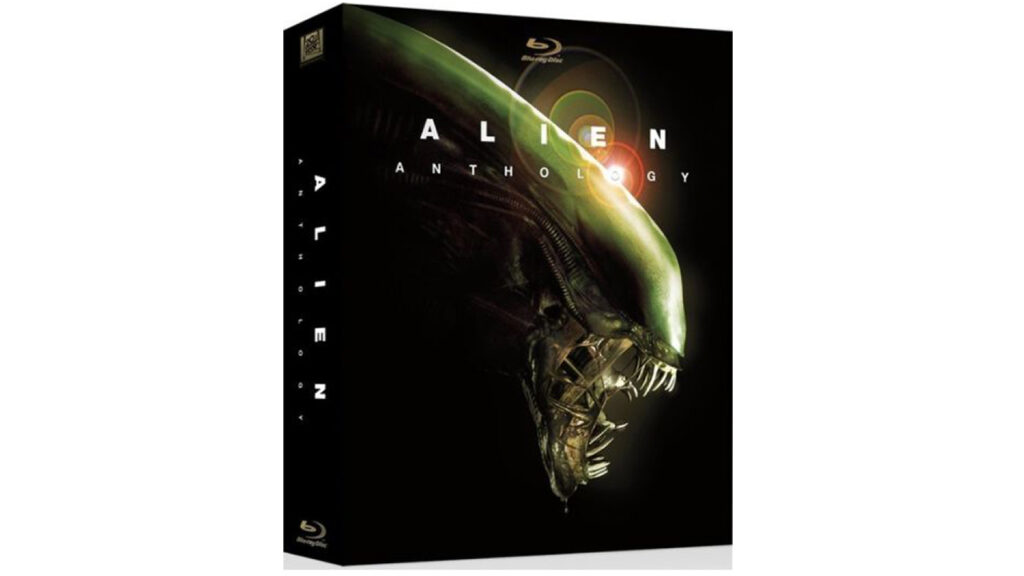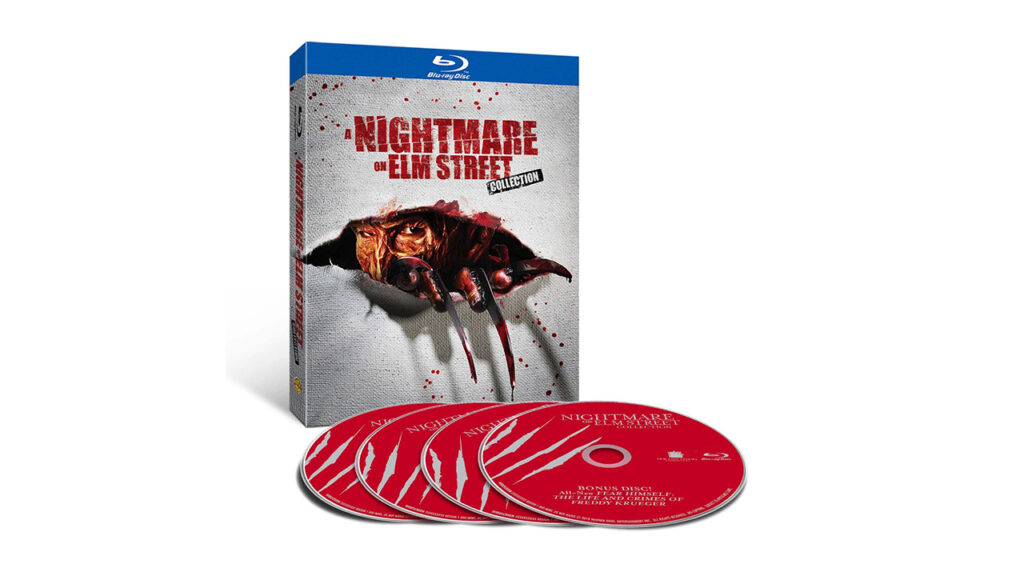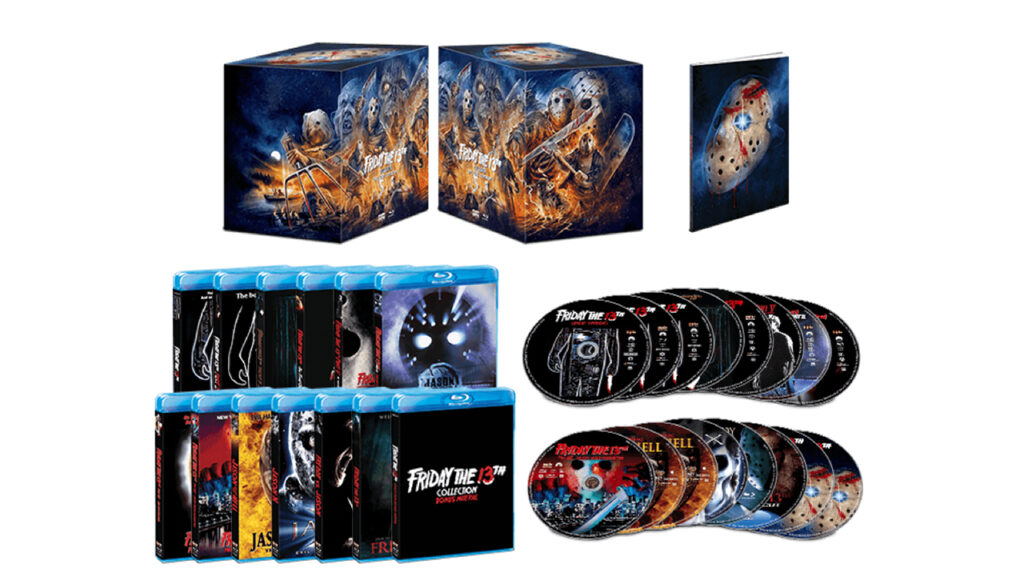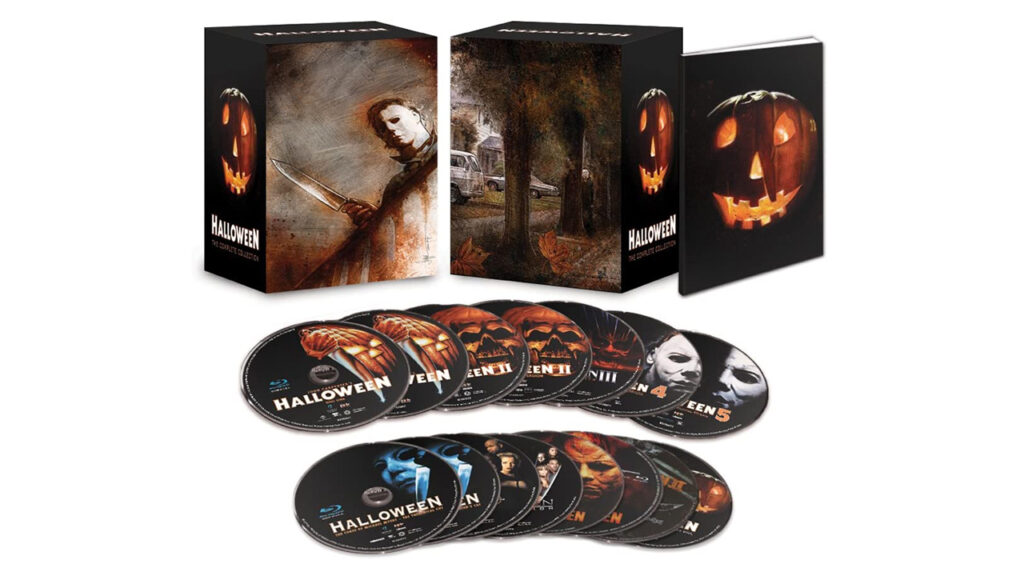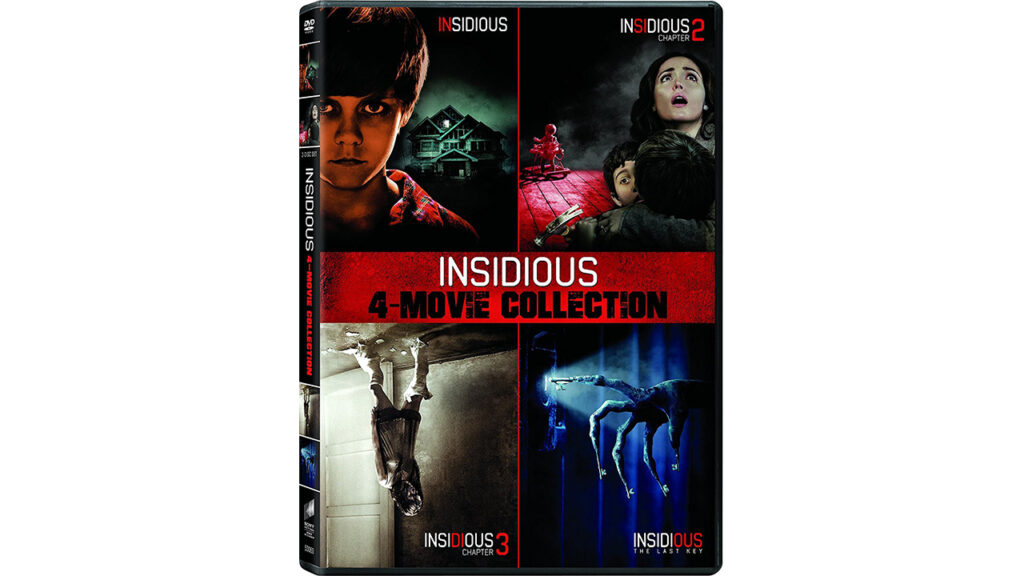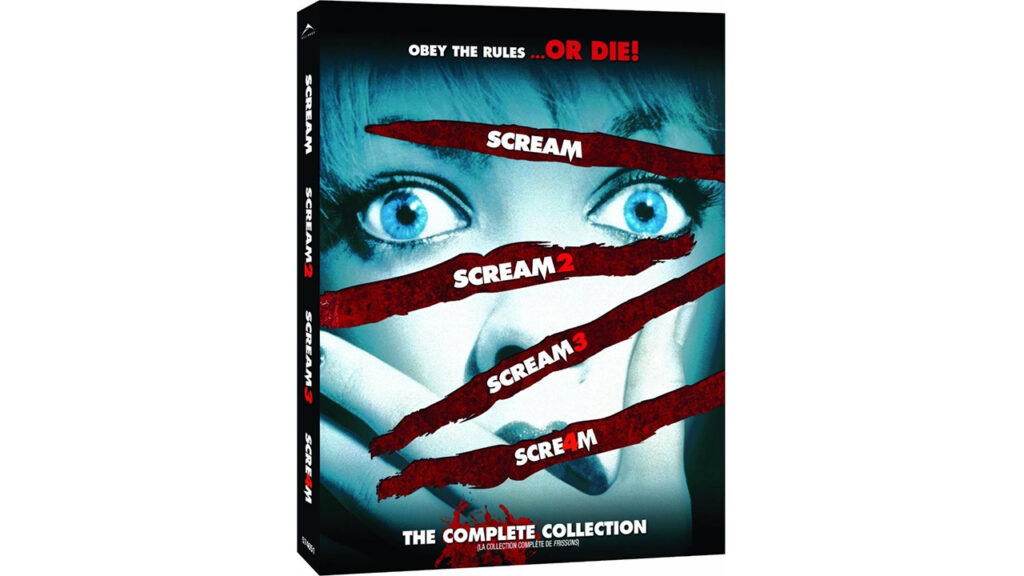 ART THERAPY FOR SURVIVING THE HOLIDAY SEASON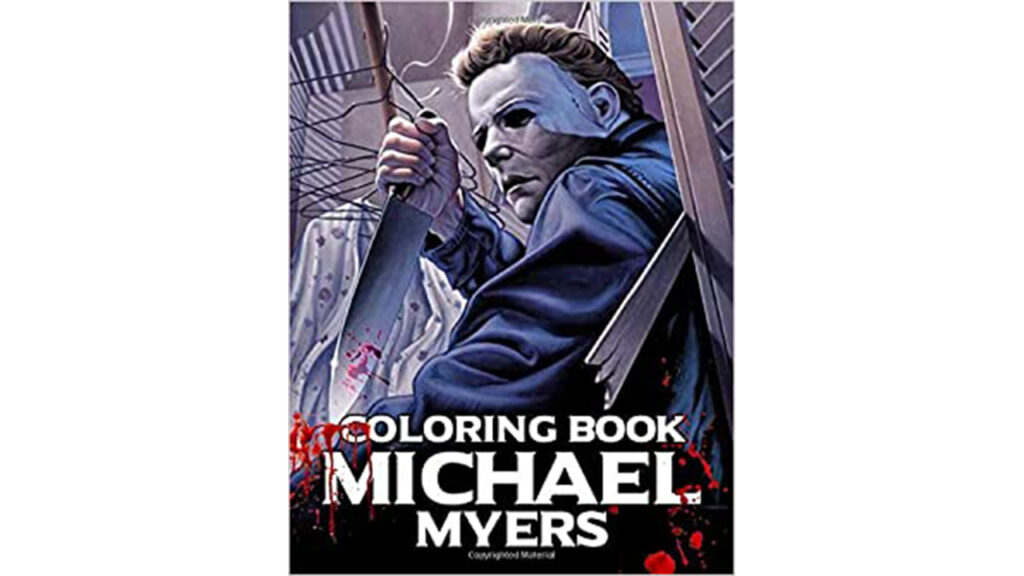 (Amazon)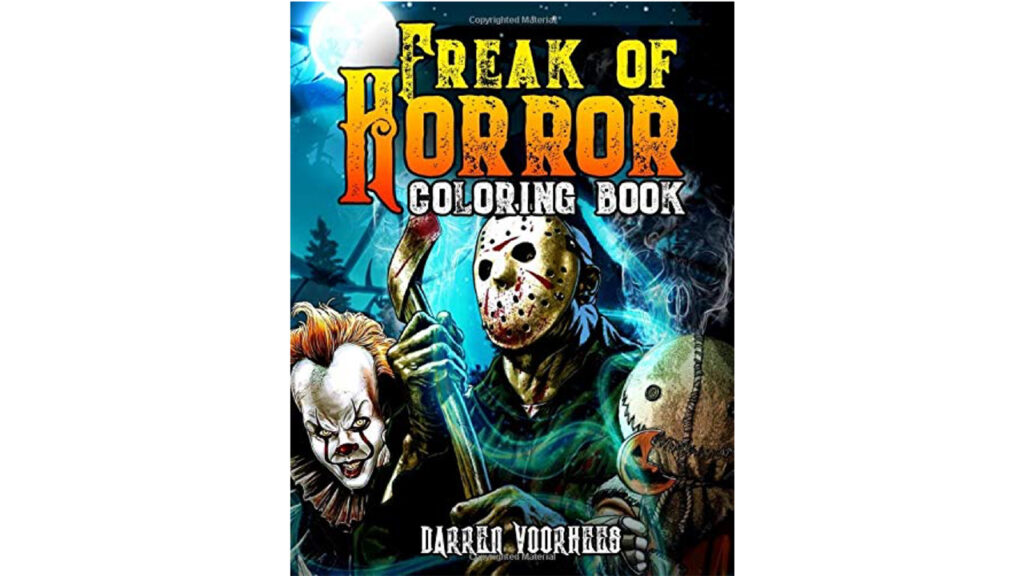 (Amazon/Etsy)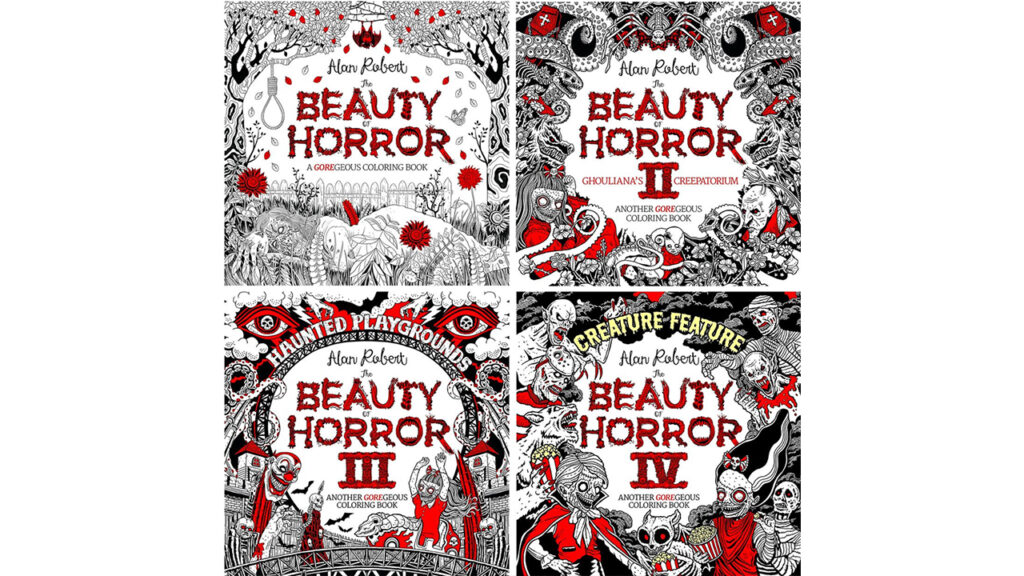 (Indigo Books & Music)
GIFTS FOR THOSE WHO AGREE "PRINT" SHOULD NEVER DIE!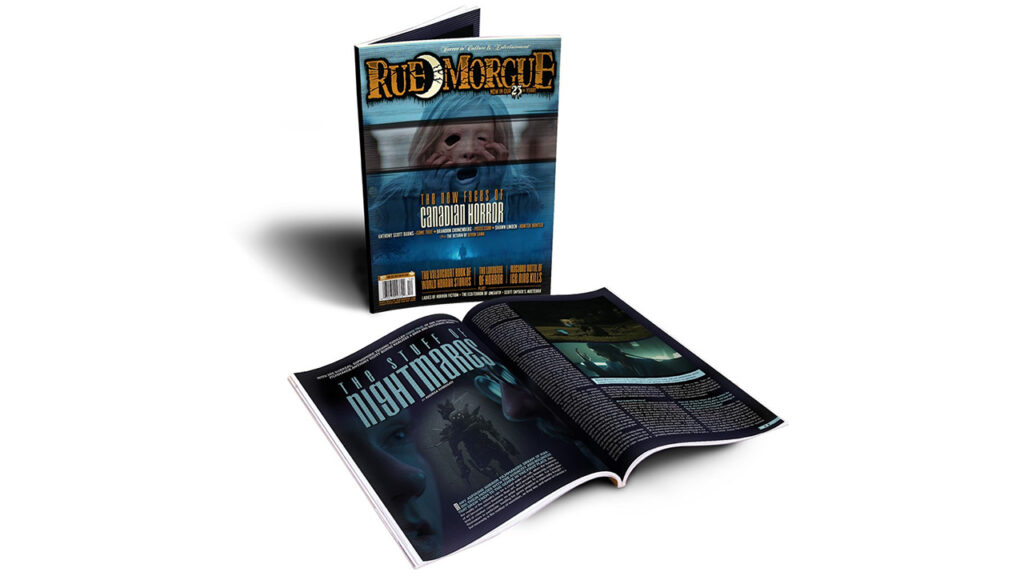 A SUBSCRIPTION TO RUE MORGUE, available in either the collectible print magazine (delivered 6 – 12 times annually) OR digital edition!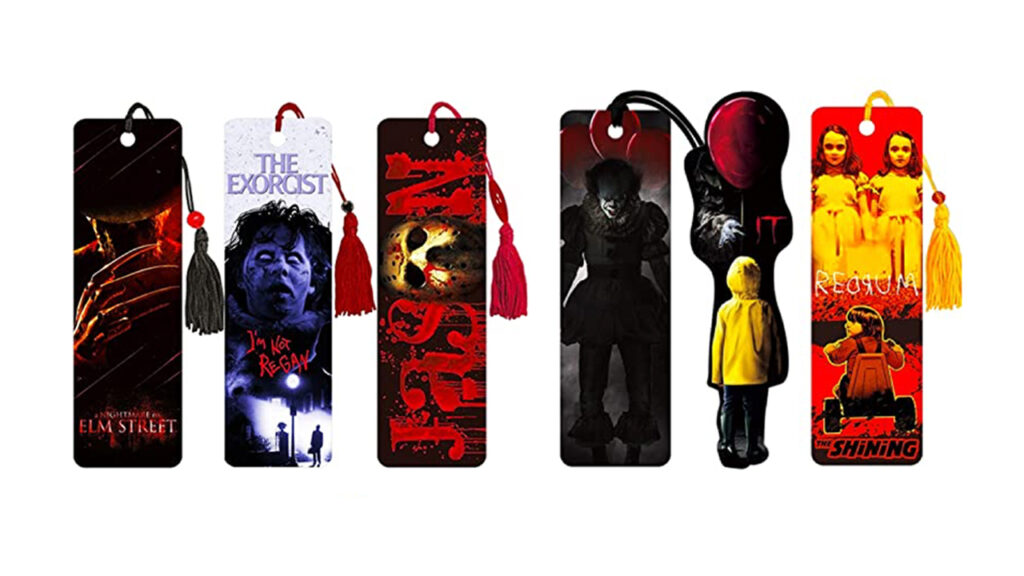 HORROR BOOKMARK SETS (Amazon)
THE BLACK CHRISTMAS TREE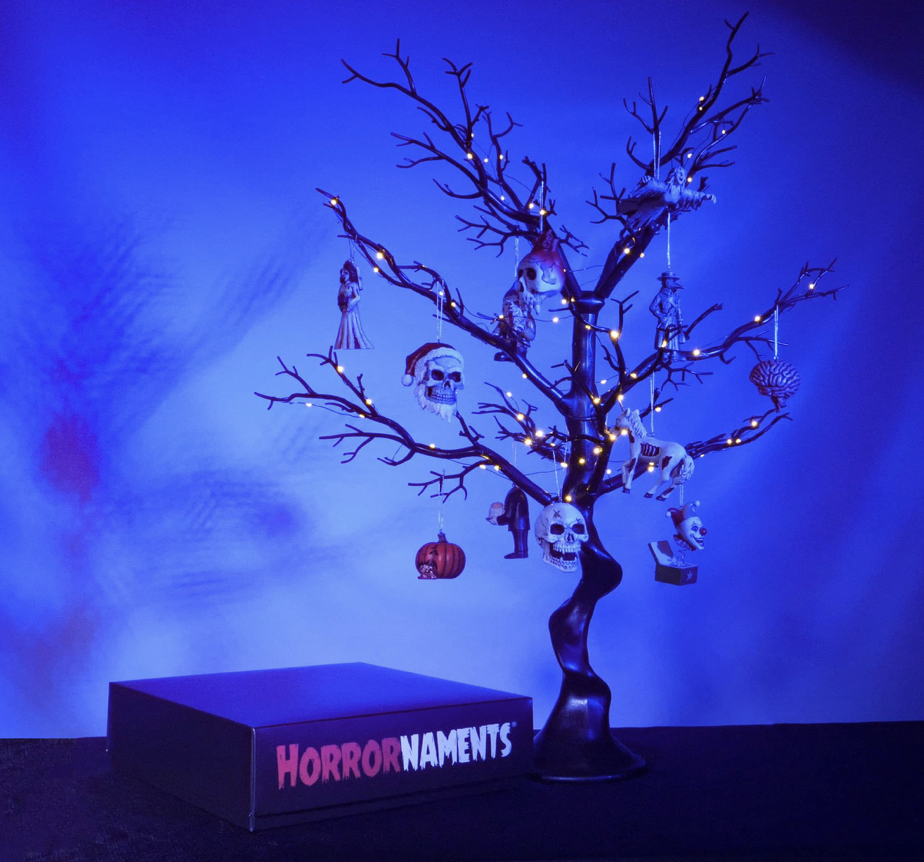 HORRORNAMENTS presents its LITTLE BOX OF HORRORS (can be ordered with or without the tree)
SCARY STOCKINGS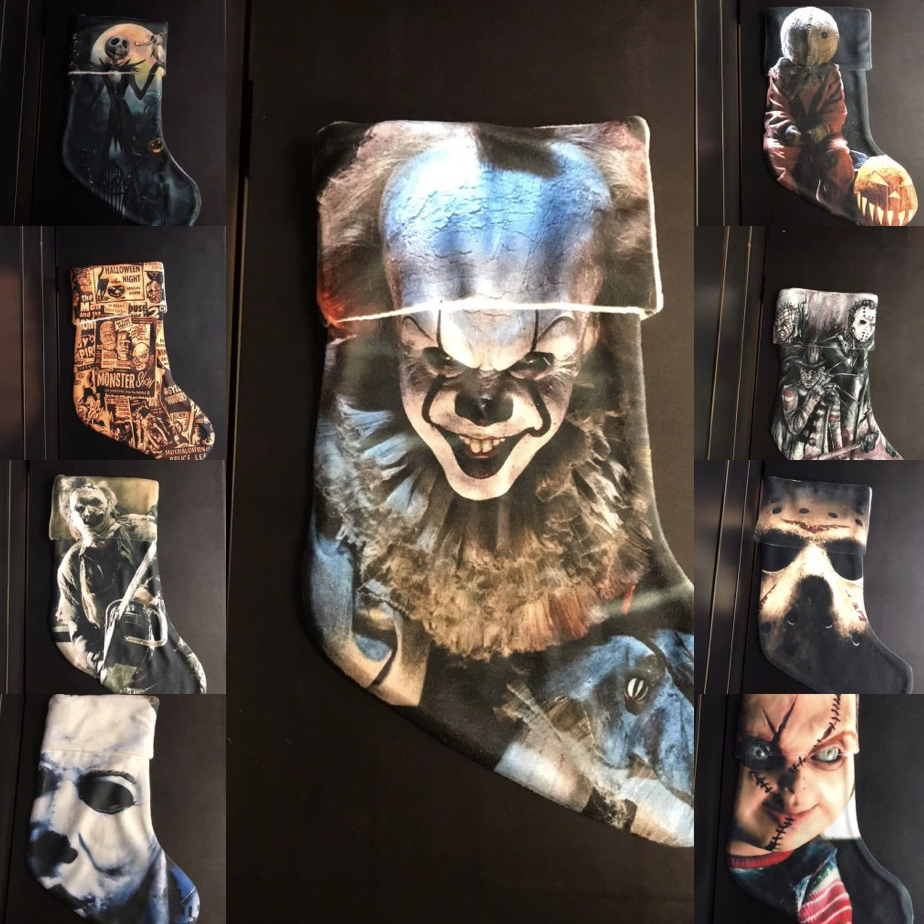 HORROR CHRISTMAS STOCKINGS from NIGHTMARE TOYS
6 HORROR-FRIENDLY ARTISTS WHOSE CREATIONS ARE TO DIE FOR: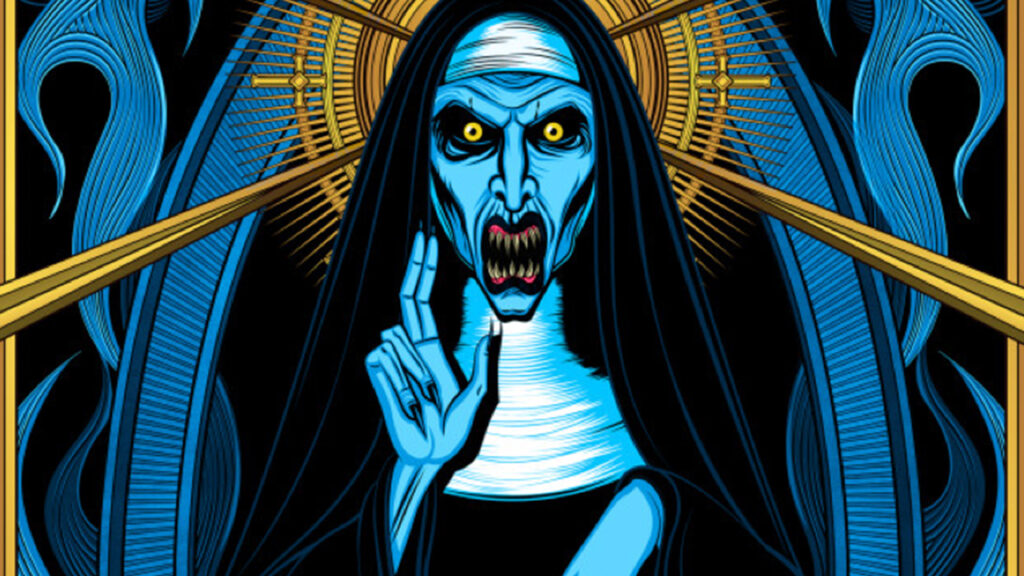 @arturo.navarro.art – THE ART OF ARTURO NAVARRO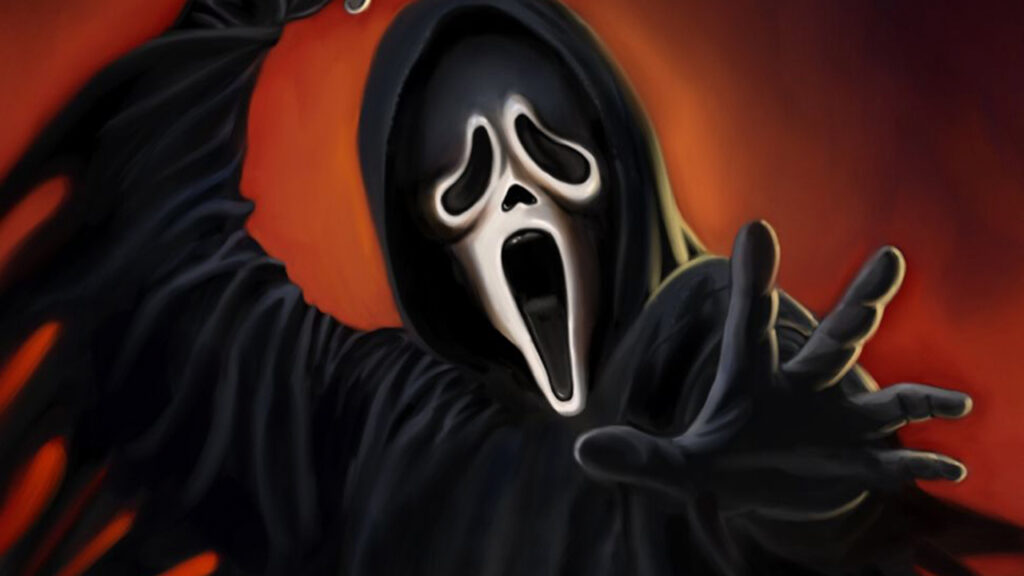 @billgalvinartwork – BILL GALVAN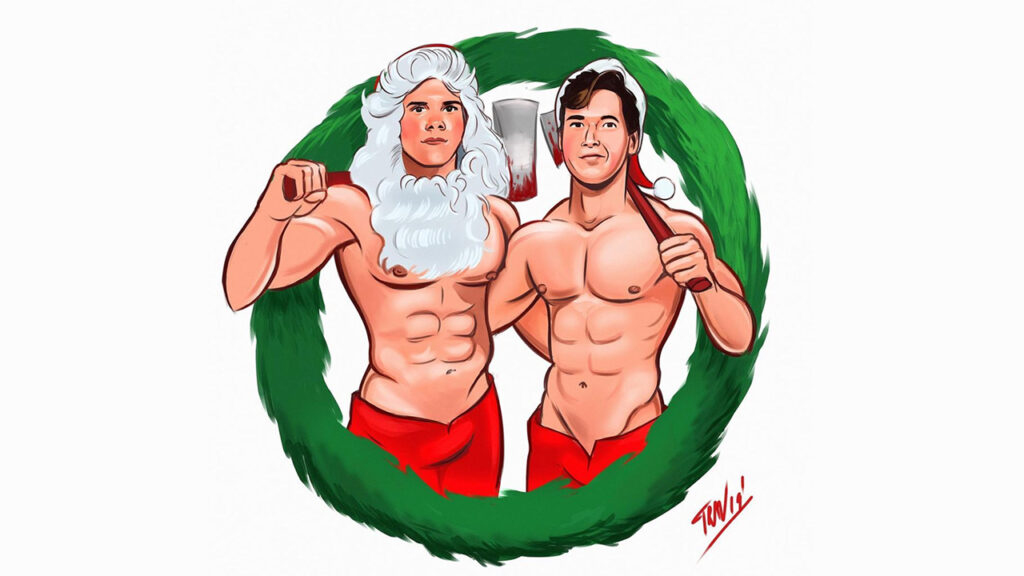 @ibtrav – IBTRAV ARTWORKS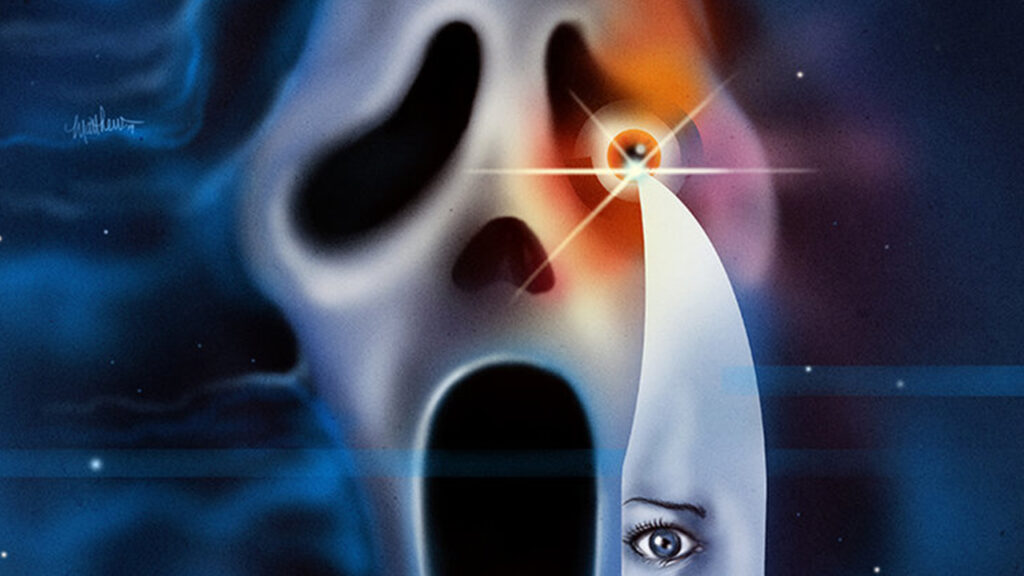 @mt_illustration – MATTHEW THERRIEN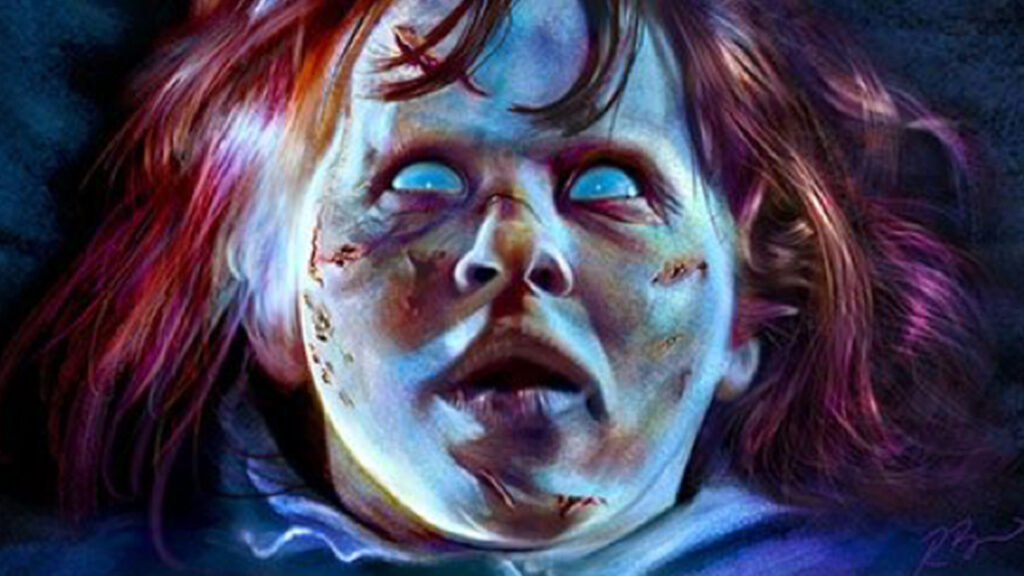 @horrormovieartofrobbirchfield – ROB BIRCHFIELD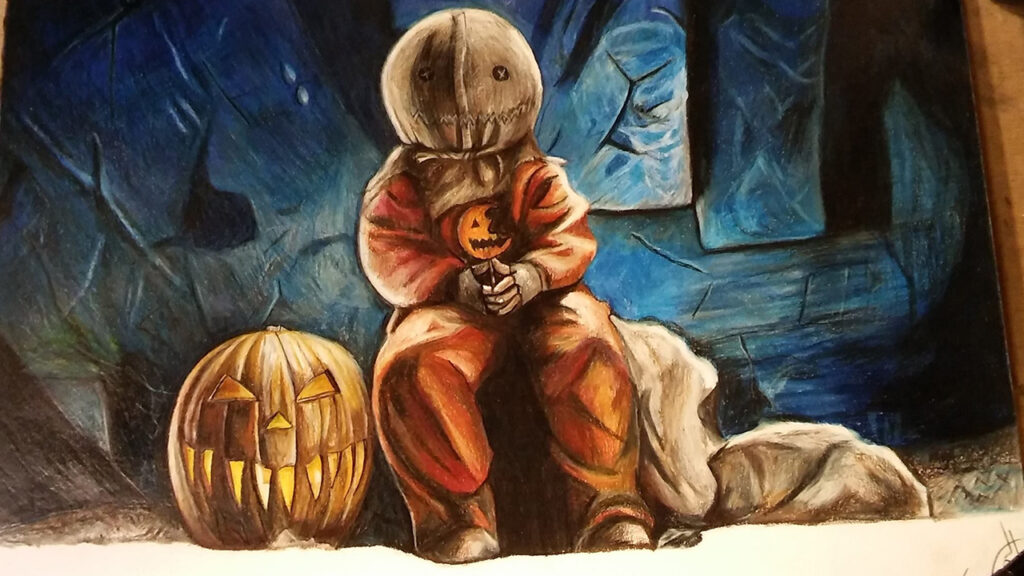 @orcuttsart – TONY ORCUTT
STAY SAFE (AND STYLISH) THIS HOLIDAY SEASON…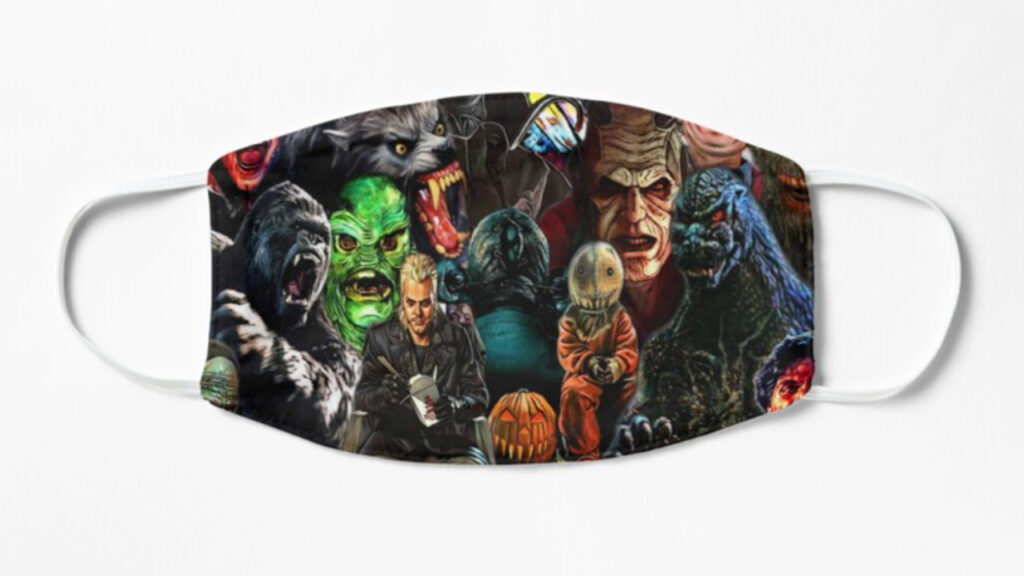 …WITH ONE OF DESIGNER DAVID HERNANDEZ' "COLLAGE OF HORROR" FACE MASKS
You might also like
---
More from Horror Lifestyle
---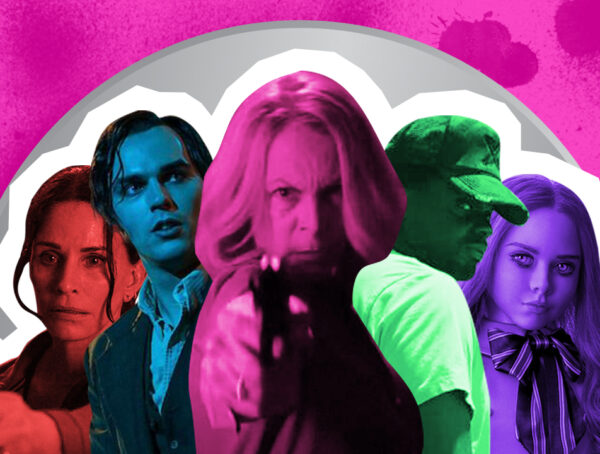 240
Every summer, Rabbit in Red releases a horror playlist featuring songs from some of the best scary movies. Just in time for …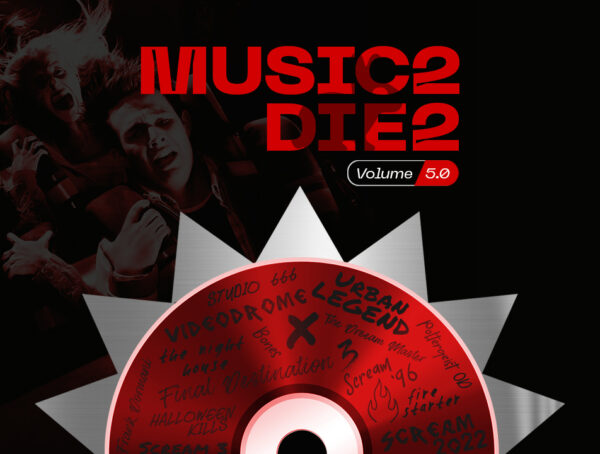 484
Every summer, Rabbit in Red releases horror playlists featuring songs from some of the best scary movies. Now, we're back with Music …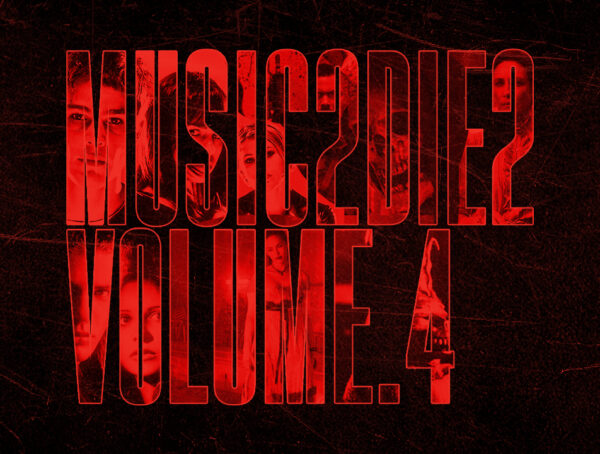 780
Last summer, Rabbit in Red posted a series of horror playlists featuring a curation of songs from your favourite scary movies. Now, we're …