Sponsored feature: Palangi Films
Halloween Trick or Treat: The Curse (Anthology) is a series short that takes place in between films and adds scenes for fun and pure entertainment! This fan-made short is based on Halloween: The Curse Of Michael Myers Producer's Cut (1995) which is set on Halloween day after the killing of Debra Strode then in the evening after Michael kills John Strode. A brother and sister find themselves in evil's way.
SERIES ORDER
Halloween TRICK OR TREAT (1978) – H1
Halloween TRICK OR TREAT part 2 (1978) – H2
Halloween TRICK OR TREAT Season of The Witch – H3
Halloween TRICK OR TREAT The Return – H4
Halloween TRICK OR TREAT The Revenge – H5
Halloween TRICK OR TREAT The Curse – H6
Halloween TRICK OR TREAT The Curse II – H6/H20
Halloween TRICK OR TREAT Resurrection – H8
Friday the 13th: Another Beginning (Part 5/6) is a "what if?" sequel where the legend of Jason is put to rest and now a "new Jason", Tommy Jarvis, becomes the killer and begins his murder spree. This short film examines what happened in between the films leading up to Tommy breaking out of the mental asylum.
A Q&A with director Frank Palangi
What a fun choice having Tommy Jarvis take over the role of Jason in Another Beginning. Why did you decide to go in this direction?
I've always been a fan of where it could of went after Part 5 with the creators originally wanting Tommy to be the next Jason. It opens up new and fresh ideas and allows things to move out of Crystal Lake as well! To me when you think of the '80s, parts 4/5 are the ones that nail it down.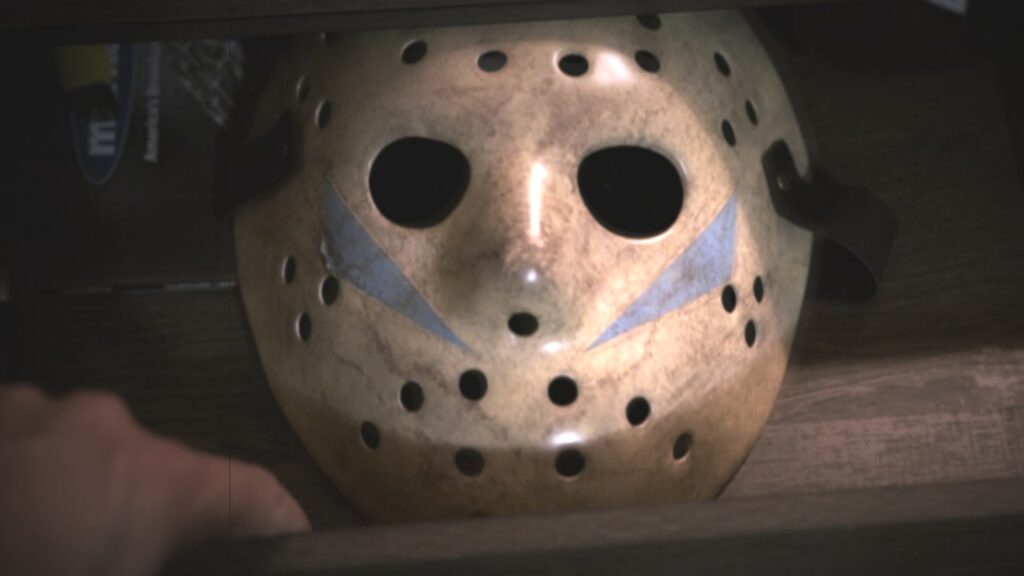 The kill scene is really intense in F13 Another Beginning, what was your method for building suspense leading up to it?
I wanted to go back to the original Friday The 13th with the couple that gets killed upstairs in the cabin. That slow-motion impending doom with the first-person view they did was always my favorite. The sequels had it also but Part 1 did it best. I wanted to draw it out like they used to in the '80s and not have everything happen so quickly. I also wanted this film to be as if it's a part of an 80's TV series with the credits/film grain and flow, which they did a lot back then.
Tell us about the characters in Halloween Trick or Treat: The Curse. Who is Michael after this time?
This whole Trick or Treat series is a "what if" scenario. It takes place right after Debra Strode is killed and Michael sees a guy crossing the street. It goes back to the events from Halloween 6. After he kills John Strode he remembers the guy crossing the street and decides to kill them too. It's all in-between events – added scenes for this series and available to fans as a fun extra. I did add some 1978 grain to it for style that I know Halloween 6 didn't have.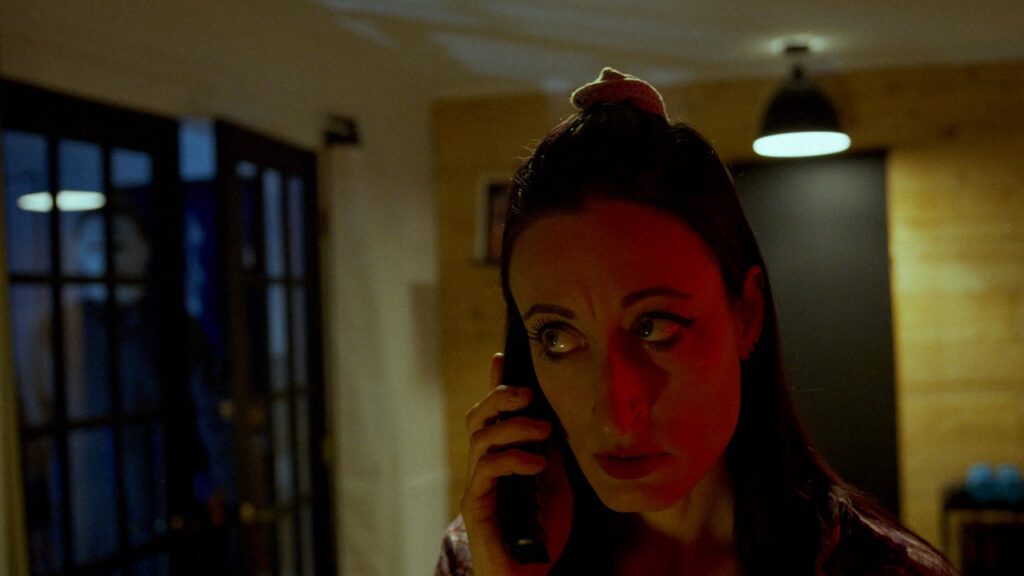 The Curse has a great atmosphere, created with interesting camera angles, visuals and lighting. What were your goals when it came to cinematography?
Thank you! I tried to capture H6 since it's "within" the film but also do interesting things that I found were cool in the Halloween series. I was trying to open myself up to creative ideas and not just the blood and gore. I'd like to think you grow as a filmmaker and since 2006, being one of the first group of filmmakers to release fan films, my work keeps progressing I feel, and as I get into better equipment too. I know you don't need a great camera to make a great movie, but image and quality I think is a key element that helps you move forward as a filmmaker.
"I'd like to think you grow as a filmmaker and since 2006, being one of the first group of filmmakers to release fan films, my work keeps progressing."

Frank Palangi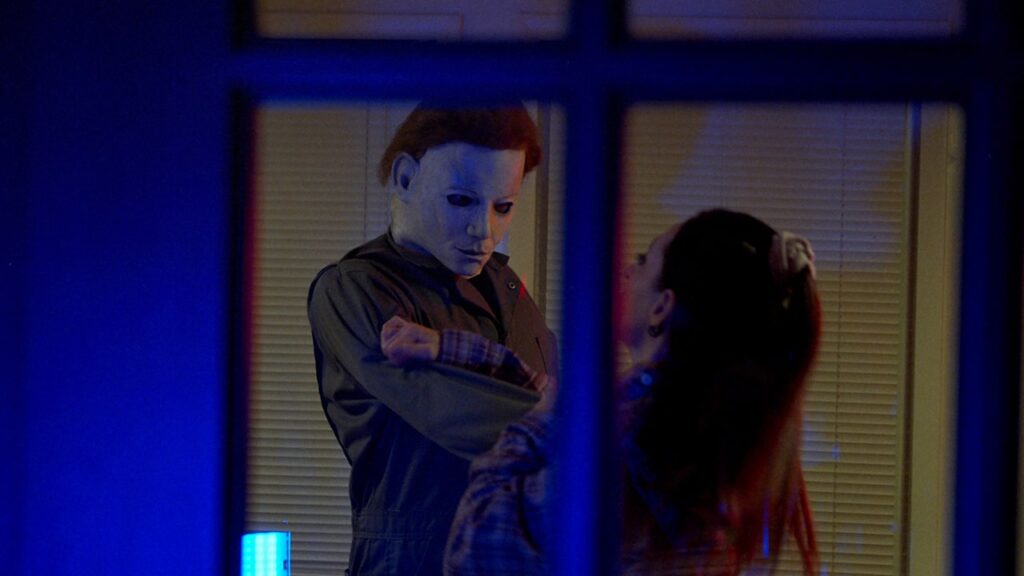 The film is based on the producer's cut of Halloween 6. Do you prefer that version over the theatrical and why?
I do like both but there's more of a mystery and confusion to the Producer's Cut. I grew up where there was a bootleg VHS and DVD of it on eBay. I think it's a great version and has more score pieces too. The ending is the worst part in my opinion but besides that, it's all neat! The mask changes a little in H6 with a shorter and longer neck in some Producer's Cut shots. I never figured out why they can't just use the mold of the same dang mask lol (that goes for a few of the films). I'm almost done with my Trick or Treat series for each film. H20 is the final one on my list, then maybe, I'll do 2018, Kills, IDK about Ends lol.
Visit frankpalangi.com to learn more.
Follow Palangi Films on Instagram, Facebook and Twitter.
You might also like
---
More from Indie Horror
---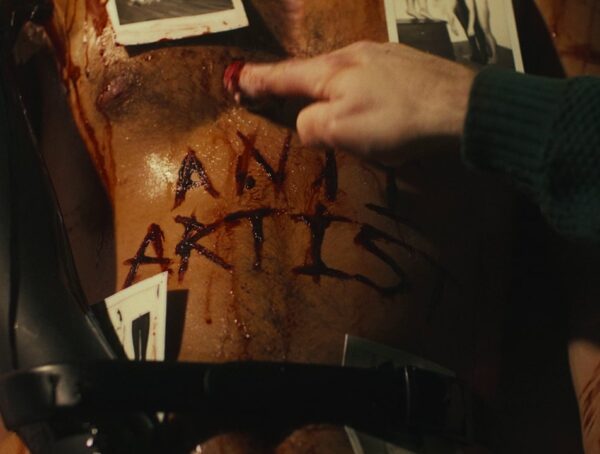 255
Sponsored Feature: SPK Productions & Classified Films AI ARTIST is an award-winning horror short, written and directed by Jessey Nelson & Dani Barker, …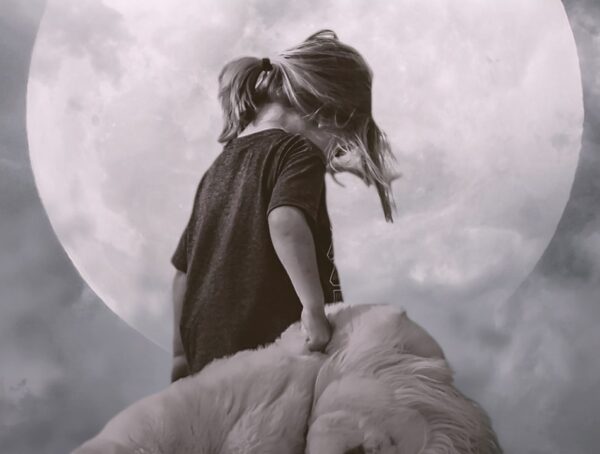 281
Sponsored feature: Extraordinary Pictures LLC Inner Child is an upcoming feature film drama-thriller with horror elements. The story is based on a novella …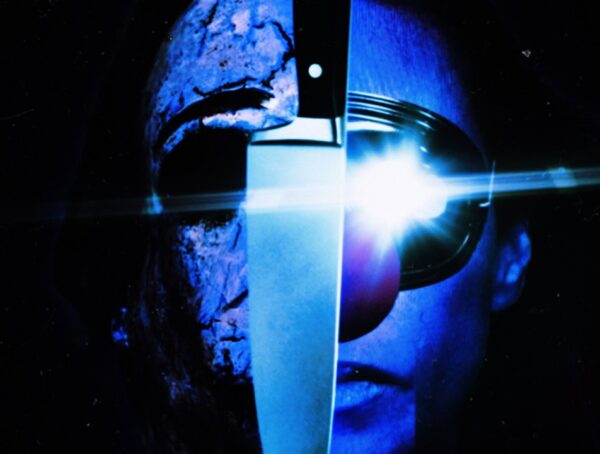 346
Sponsored Feature: Zagan Films Halloween: The Reckoning of Samhain is a new fan film written by Zagan King, Cohen Clark, Jaheim Brisbane and …