Sponsored Feature: Jett / León Ltd. & TMP Entertainment Film
Kin Dread is a psychological thriller written and directed by Adrian León & Steven Clayton.
Watch the full film here
Severe memory loss and a fear of leaving his apartment afflict Winters, a sound effects designer, who copes by tapping and spying on his neighbors. Listening to them leads him to discover a string of grisly murders within his building, during which the murderer leaves behind a series of enigmatic recorded sounds. Winters is horrified when the sounds trigger his lost memories revealing a larger conspiracy with him at the center. Now he must race against the clock, and into his shrouded past, to stop the killer.
Q&A with director Adrian León
Hi Adrian, thanks for joining us to discuss your psychological horror film Kin Dread! It focuses on a sound effects designer who uncovers a conspiracy by spying on and recording his neighbors. How did the concept for the film come about?
Confined thrillers are one of my favorite sub-genres. I love movies like Rear Window and The Shining so playing in that playground was enticing. More importantly, we had a tiny production budget so limiting the number of locations would help keep our budget and schedule manageable. In that way, the film's concept had a very pragmatic origin. From a story perspective, I knew my protagonist would have to be stuck in his apartment so it made sense he'd have to suffer from some sort of behavioral disorder preventing him from going outside. But what really intrigued me was the basic desire he'd still have to connect with others and the forbidden coping device he'd develop to do that. So once I had the character and his given circumstances the idea of him "accidentally" discovering a string of murders really set the story in motion.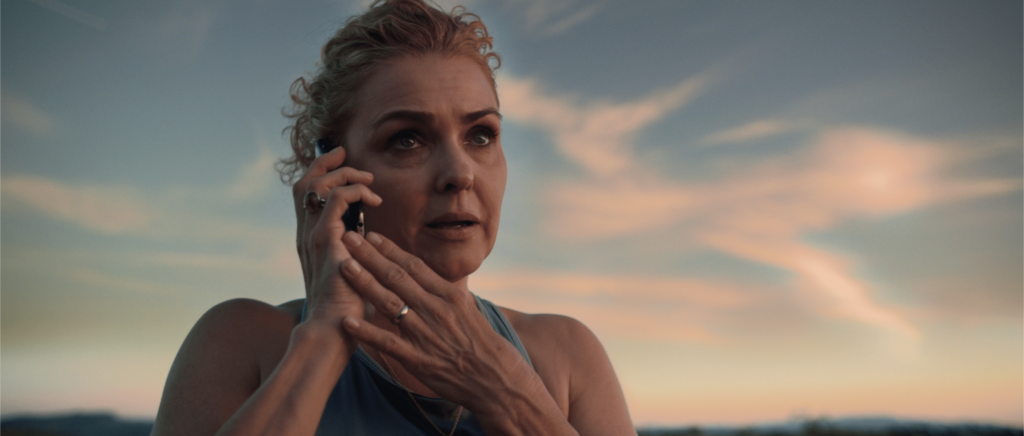 Any other films or stories you drew inspiration from while working on Kin Dread?
Francis Ford Coppola's The Conversation and Brian De Palma's Blowout were my primary (and obvious) influences as both are thrillers featuring sound recording protagonists. I do try to minimize thinking of other films during the writing process but three others did keep popping into my mind as I was developing Kin Dread. I was reminded of the psychological horror and neo-noir aspects of David Lynch's Blue Velvet, also the personalized serial killings in David Fincher's Seven, as well as the conspiratorial elements in Fincher's other movie, The Game.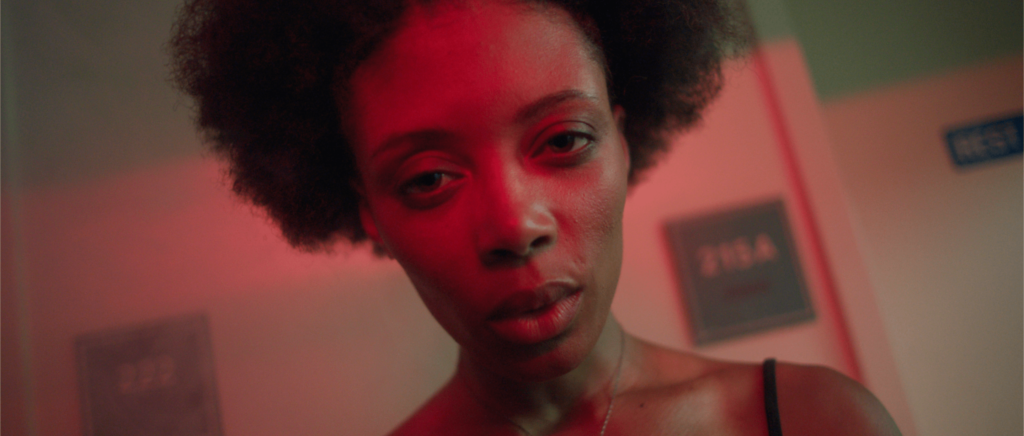 There's interesting camera work and visuals throughout. What were your objectives when it came to the cinematography?
Everything means something in Kin Dread and for such a low-budget film, it's surprisingly layered. The building represents his damaged psyche, its occupants represent his real life relationships and, most importantly, his apartment represents the forgotten chambers of his mind. Therefore, his living space is bathed in warm orange and cool blue light which symbolize his attitude toward others. Outwardly, he's standoffish but inwardly has a desire for connection. The color green in the film represents mental illness so be on the lookout for scenes where it makes an appearance in the lighting and costume design- it always means something! Also, both of his childhood homes are warmer in nature, in regards to the light and color space, with the more violent location having a dingy and dirty feel to it. Viewers should also pay attention to the sound design especially if they can watch it in surround. For example, the quality of the recordings left behind by the killer evolve and change subtly throughout the film reflecting the protagonist's growth. After all, the film is about memory and memories change, don't they?
"Everything means something in Kin Dread and for such a low-budget film, it's surprisingly layered."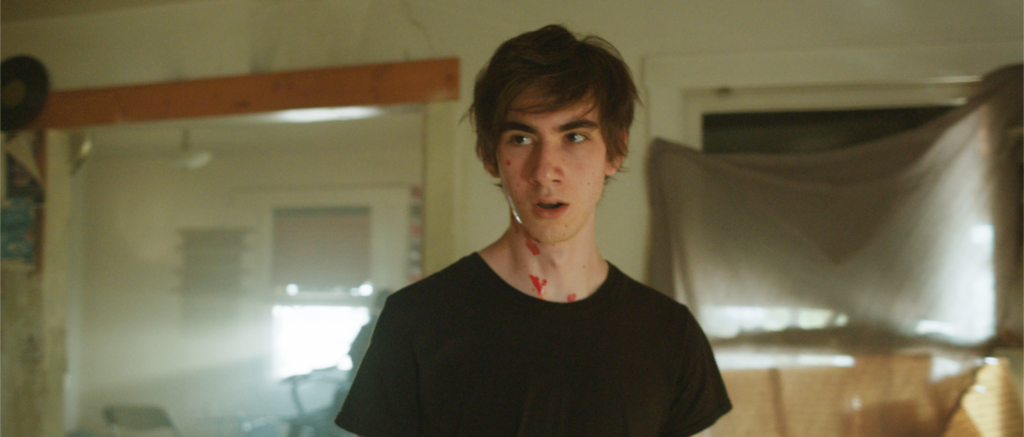 The cast has great chemistry together and the leads especially, Corinna Jones, Ethan Smart and Patrick Cupo, put on compelling performances. What was the casting process like and how did you know who was right for each role?
We saw a lot of actors during the casting process. I wanted to find actors whose essential personality traits matched that of the character they'd be playing so that, even if the actor were just standing there, you could say, "Ah, there it is. Don't do anything different." During the auditions, I had on-the-fly performance adjustments ready to see how the actors would respond to direction under pressure. It's my belief that a good, trained actor is responsive like a sports car; you can give them one little adjustment and they zoom off in the direction in which you've steered them. And having a trained, responsive actor is very important on a day-late, dollar-short indie production, like Kin Dread, because you won't ever have the time to shoot as many takes as you want. After narrowing down my favorite actors, I brought them in to do chemistry reads to see who produced electricity performing scenes together. The cast in the film met each of these requirements and, after casting them, I spent time with them going over the script, rehearsing and answering every question they had. This ensured that, when the day came to commit the performances to film, they'd be ready.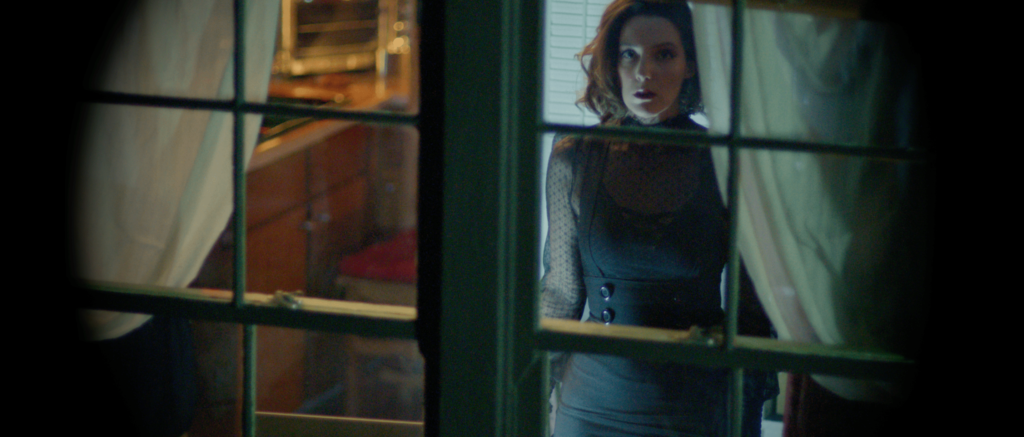 Kin Dread takes some fun twists and turns and keeps viewers guessing. What are the main themes you hope people will take away from the film?
Generally, I try not to think of theme when I'm writing. I like the central ideas to emerge naturally. I think that allows the story to speak to me. An example of this is when, early in the film, the protagonist is paid a visit by an older man. Originally, during the development process, their relationship was only professional in nature but as I was writing the scene I remember thinking to myself, "I think they're related in some way. This is his adopted dad and I don't think he ever really wanted to have kids." That ended up informing the scene and, consequently, the rest of the film. That's how the movie turned out to be about family and how sometimes the bonds created by blood aren't always the strongest. With respect to keeping viewers guessing, I, personally, enjoy films that make you think and don't spoon feed all the answers so it was only natural that Kin Dread be somewhat puzzling because that is exactly what the protagonist is experiencing. I knew this would polarize viewers, and it has, but the upside is that I've received messages from all over the country, and even the world, from people who've enjoyed the journey the film took them on. And that makes all the hard work worth it.
For more information on Kin Dread follow them on Instagram and Facebook.
Kin Dread is available to watch on Prime Video, TubiTV, Redbox Digital, Apple TV, Google Play, Plex and YouTube (Indie Rights Movies For Free, V Movies and Movie Central).
You might also like
---
More from Indie Horror
---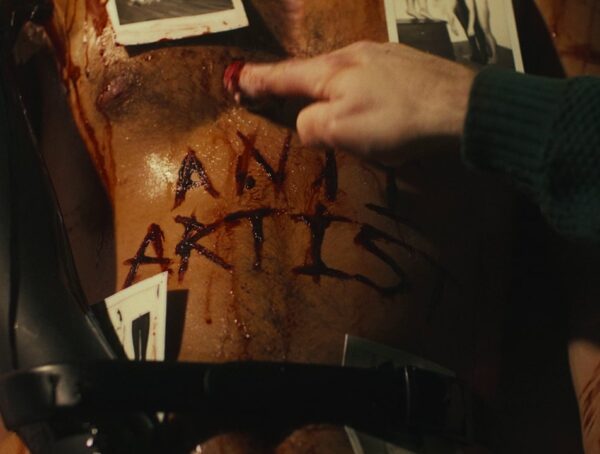 255
Sponsored Feature: SPK Productions & Classified Films AI ARTIST is an award-winning horror short, written and directed by Jessey Nelson & Dani Barker, …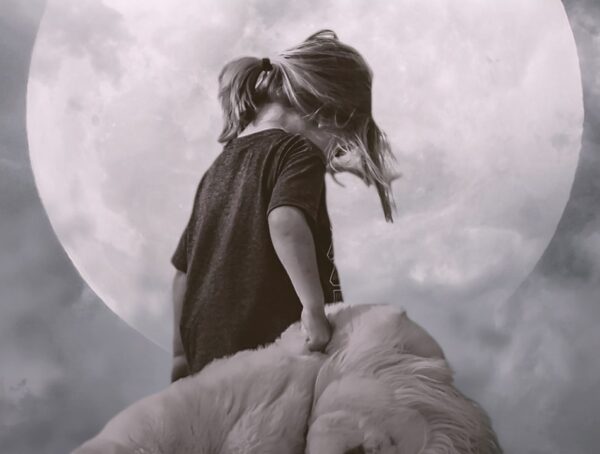 281
Sponsored feature: Extraordinary Pictures LLC Inner Child is an upcoming feature film drama-thriller with horror elements. The story is based on a novella …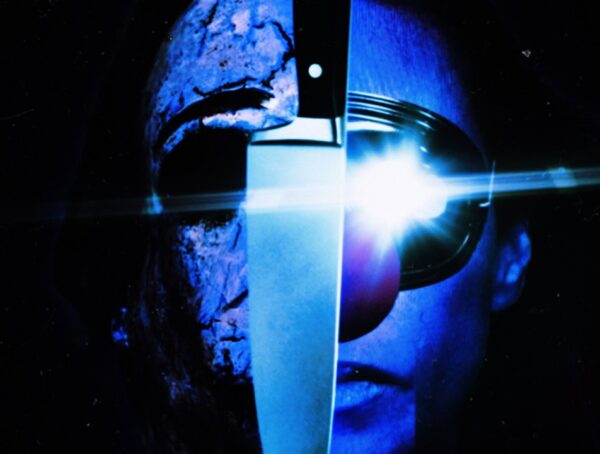 346
Sponsored Feature: Zagan Films Halloween: The Reckoning of Samhain is a new fan film written by Zagan King, Cohen Clark, Jaheim Brisbane and …