It's that time of the year when we usually share our respective lists of the top 15 horror movies we each watched for the first time in the past year; however, with 2022 being an exceptionally strong year for new releases, we're doing things a little differently by providing TWO lists: the first consists of our individual TOP 10 HORROR MOVIES OF 2022, and the second our individual TOP 10 FIRST TIME HORROR WATCHES IN 2022 (which excludes movies released in 2022).
What is your favorite scary movie of 2022? (And don't go all psycho killer if yours doesn't appear on either of our lists. What with so many horror films released in 2022, it just may be a case of us not yet finding the time to watch it).
RABBIT IN RED'S TOP 10 HORROR MOVIES OF 2022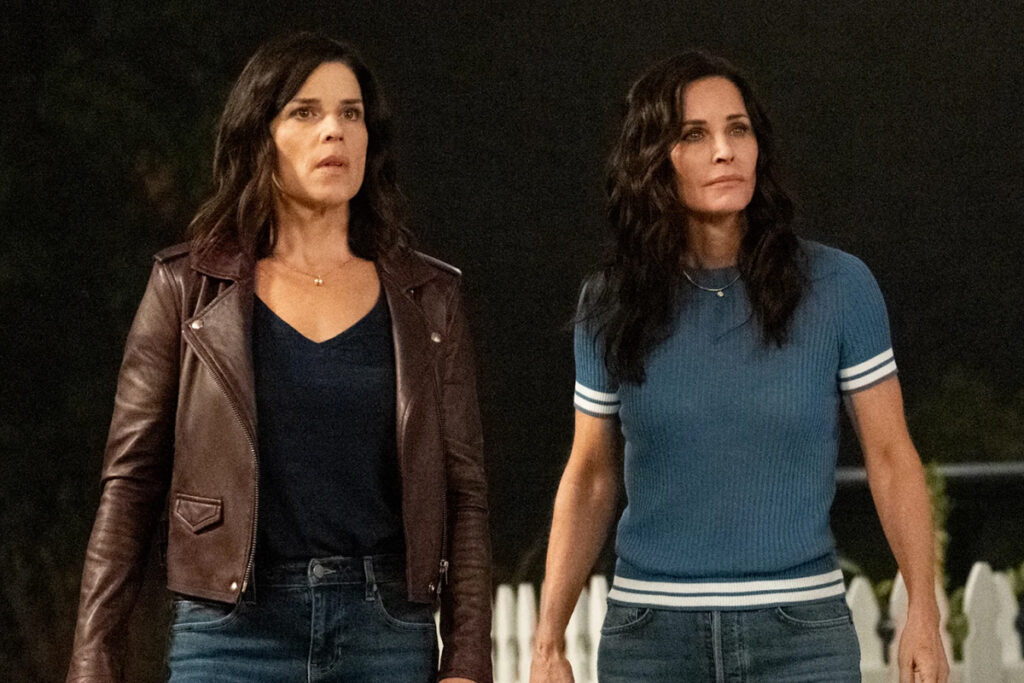 1/ SCREAM (2022)
Taking place 25 years after the original, Scream (2022) is an excellent revival of one of horror's most groundbreaking franchises. It's an absolute joy to see the original trio back in action and the new cast prove to be a talented bunch. This movie has stakes and I believe what Matt Bettinelli-Olpin and Tyler Gillett delivered would make Wes Craven proud!
2/ HALLOWEEN ENDS
David Gordon Green offers a fresh new take on the Halloween mythology with Halloween Ends, introducing newcomer Rohan Campbell as the troubled Corey Cunningham and giving Jamie Lee Curtis time to shine in her final appearance as Laurie Strode.
3/ THE BLACK PHONE
The Black Phone is a coming-of-age tale set in the late '70s that masterfully blends real-life horror and supernatural elements for a terrifying outcome.
4/ ORPHAN: FIRST KILL
Esther returns in the long-awaited prequel to the 2009 cult film Orphan, and the screenplay is as sharp and twisted as the original. A highlight of First Kill is getting to see Isabelle Fuhrman and Julia Stiles go toe-to-toe over hubby/daddy Allen Albright (Rossif Sutherland).
5/ X
Director Ti West's new erotic horror film X is a sexy throwback to the '70s slasher era that introduces us to the mega-talented Mia Goth who plays the role of Maxine and also the elderly killer Pearl.
6/ NOPE
Jordan Peele's third feature film, the neo-western science fiction flick Nope, is the director's most unique effort yet. Keke Palmer and Daniel Kaluuya deliver superb performances and the film is full of stylish visuals and dynamic themes.
7/ BARBARIAN
Barbarian goes down some unexpected paths (and basement tunnels) offering a creative new concept for the horror genre, along with a handful of jump scares. The less you know about the film going in will make it an even more enjoyable viewing experience; it was a delight seeing it in theatres.
8/ WHO INVITED THEM
This home invasion thriller about a reserved married couple who spend the night with two persistent strangers is simple in its storytelling but effectively leaves audiences on edge throughout its runtime. It features a really great soundtrack too!
9/ FALL
If you're afraid of heights you'll find it hard to make it through one of the most talked about thrillers of the year, Fall. The imaginative cinematography really helps to build tension all the way up until the film's shocking ending.
10/ CHRISTMAS BLOODY CHRISTMAS
Christmas Bloody Christmas, written, directed and produced by Joe Begos, is a wild ride from start to finish. The neon lighting, metal score and gory kills make for a fun holiday slasher flick. Vibrant and intense, with great performances by the two leads Riley Dandy and Sam Delich.
SCARLETT O'SCARA'S TOP 10 HORROR MOVIES OF 2022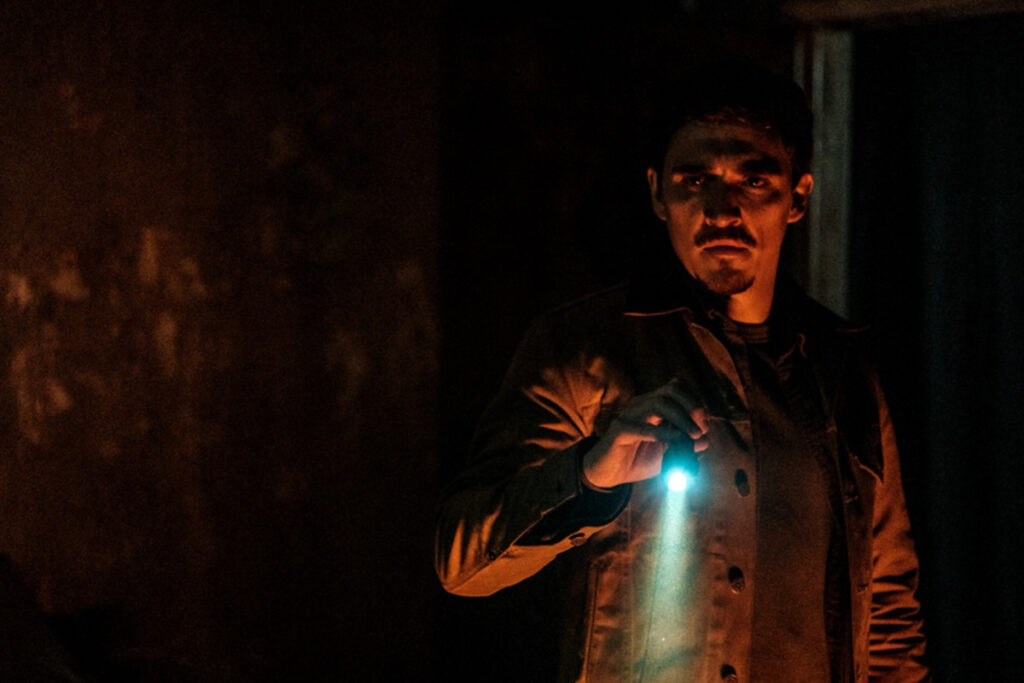 1/ SMILE
My favorite horror movie of 2022 lived up to its title (and quietly unsettling trailer) by bringing an entertained smile to the faces of fans of the genre who were thirsty for something original. Given both the critical and commercial success of the movie, a sequel seems inevitable, and hopefully it's one that will leave audiences once again grinning from ear-to-ear.
2/ BARBARIAN
Yet another non-franchise movie that delivered an original story, complete with a super-effective, didn't-see-that-coming twist, all wonderfully brought to life by an incredible cast, including Georgina Campbell, Bill Skarsgard, and Justin Long.
3/ SCREAM (2022)
What's your favorite scary movie…franchise? Mine is Scream, and the latest installment of Ghostface on a killing spree only solidified that for me. The requel returned with a successful blend of beloved legacy and younger characters, all the while serving up some fresh scares, a new whodunnit, and a sad side-order of heartbreak.
4/ THE BLACK PHONE
The always reliable (and no stranger to horror) Ethan Hawke was back with another amazing performance, this time going strikingly against type as a serial child abductor in this supernatural horror film; equally impressive were young co-stars Mason Thames and Madelaine McGraw, as well as a script that was consistently one step ahead of the audience.
5/ HALLOWEEN ENDS
While my initial reaction wasn't definitively positive, I soon came to realize that this movie is operating on a few different, interesting levels worth exploring, which resulted in an elevated appreciation of the movie. This is a solid, intentionally paced, thoughtful and ultimately satisfying finale to the Halloween franchise that fans should get (vs. leave) behind.
6/ MEN
I went into this film (figuratively) blind without any idea of what to expect, and ended up loving its script, the strong performances by leads Jessie Buckley and Rory Kinnear (in multiple roles, no less), the impressive cinematography, and especially the eerie slow-build towards a climax that is both visually stunning and horrifying.
7/ X
Putting the "x" in "excellent", this is a well-crafted, deliciously effective, and atmospheric movie with a terrific cast (including instant scream queen Jenny Ortega, and instant horror icon Mia Goth), as well as being a bit of a cautionary tale about the shocking horrors that can occur when dealing with the elderly.
8/ OLD PEOPLE
This chilling and unexpectedly thought-provoking German horror film could be renamed Night of the Killing Old as a homicidal army of fed up and/or possibly possessed nursing home residents goes on a killing spree in their local village, targeting a much younger demographic.
9/ FRESH
What at first deceptively presents as a charming rom-com abruptly switches lanes, with topnotch performances by leads Daisy Edgar-Jones and Sebastian Stan. As a bonus, the music soundtrack is an eclectic mix of some killer tracks.
10/ NO EXIT
This clever whodunnit has the perfect running time (95 minutes), an all-in talented cast (including terrific final girl Havana Rose Liu, sexy Danny Ramirez, and one of my fave actors, Dale Dickey), and an interesting premise which seamlessly balances suspense and horror, all the while delivering some very entertaining results.
RABBIT IN RED'S TOP 10 FIRST TIME HORROR WATCHES IN 2022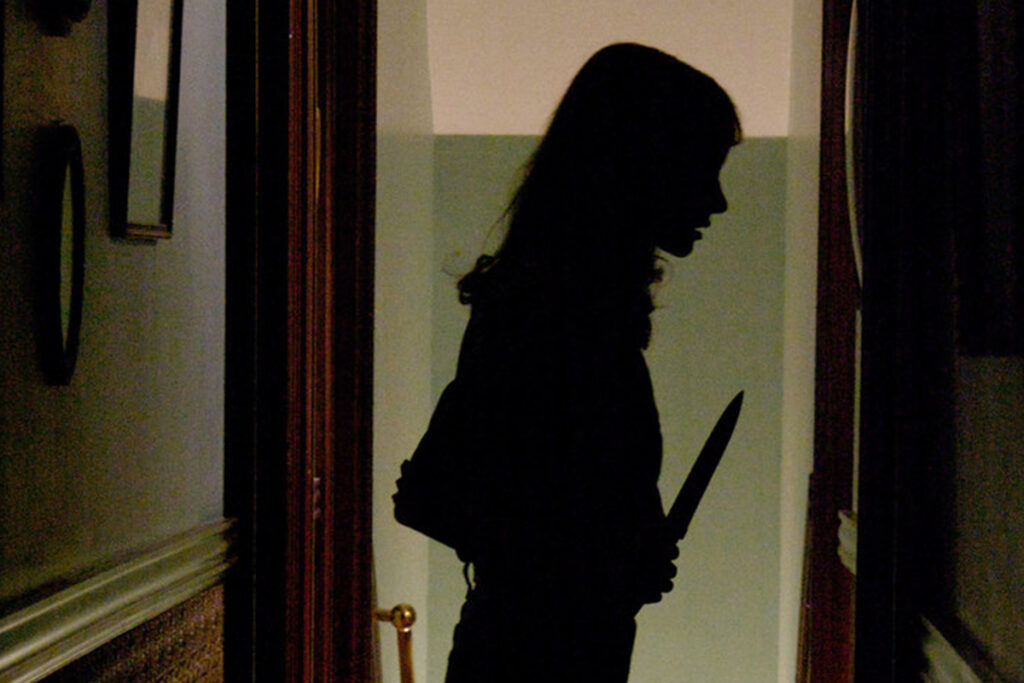 1/ THE HOUSE OF THE DEVIL (2009)
Ti West serves up copious amounts of tension and suspense in this atmospheric '80s set horror film about a young girl who takes on a strange babysitting job.
2/ THE MUTILATOR (1984)
There's nothing innovative about this slasher film directed by Buddy Cooper but it has it's charm. I was pleasantly surprised to learn that a sequel by Cooper is coming out next year, decades after the original.
3/ MIMIC (1997)
Guillermo del Toro directs this '90s sci-fi creature feature about cockroaches infecting children with Stricker's disease in the big apple. The lighting and effects matched with Marco Beltrami's energetic score work hand in hand to build suspense.
4/ SWIMMING POOL (2001)
Swimming Pool, AKA The Pool, follows a group of students at an elite public school in Prague who are being stalked by a masked murderer after breaking into a water park. It's a low budget slasher with some creative kills and you can watch it on Youtube for free!
5/ CAMPFIRE TALES (1997)
Campfire Tales is an anthology film focusing on a group of teens who tell famous urban legends around a fire. Three entertaining horror tales are presented featuring monsters, psychopaths and spirits, wrapped up with a surprising twist.
6/ THE NIGHT OF THE HUNTER (1955)
Charles Laughton directs this unsettling film noir thriller about a serial killer who targets women he feels use their sexuality to attract men. It's an enchanting and eerie story with a standout performance by Robert Mitchum as Harry Powell.
7/ NOBODY SLEEPS IN THE WOODS TONIGHT (2020)
This Polish campground slasher is at times predictable but there's plenty of action and a few characters to root for. The acting, cinematography and kills are executed well and apparently, the sequel is decent too.
8/ JAMIE MARKS IS DEAD (2014)
Starring actors like Judy Greer and Liv Tyler it's surprising I never heard of this horror drama until my first watch this past October. It's a dark and reflective indie film that will have you questioning what you're experiencing throughout.
9/ ANTLERS (2021)
Antlers follows a young boy, Lucas (played wonderfully by Jeremy T. Thomas), whose family slowly becomes controlled by a terrifying monster known as the Wendigo. Audiences are treated to an interesting supernatural horror film with a brooding atmosphere that touches on the effects of childhood trauma.
10/ A BAY OF BLOOD (1971)
In A Bay of Blood, an elderly heiress is killed by her greedy husband who's after her fortunes. This, in turn, sets up an all-out massacre for the film's 85-minute run. Directed by Mario Bava, A Bay of Blood should get credit for being one of the original films to start the slasher craze.
SCARLETT O'SCARA'S TOP 10 FIRST TIME HORROR WATCHES IN 2022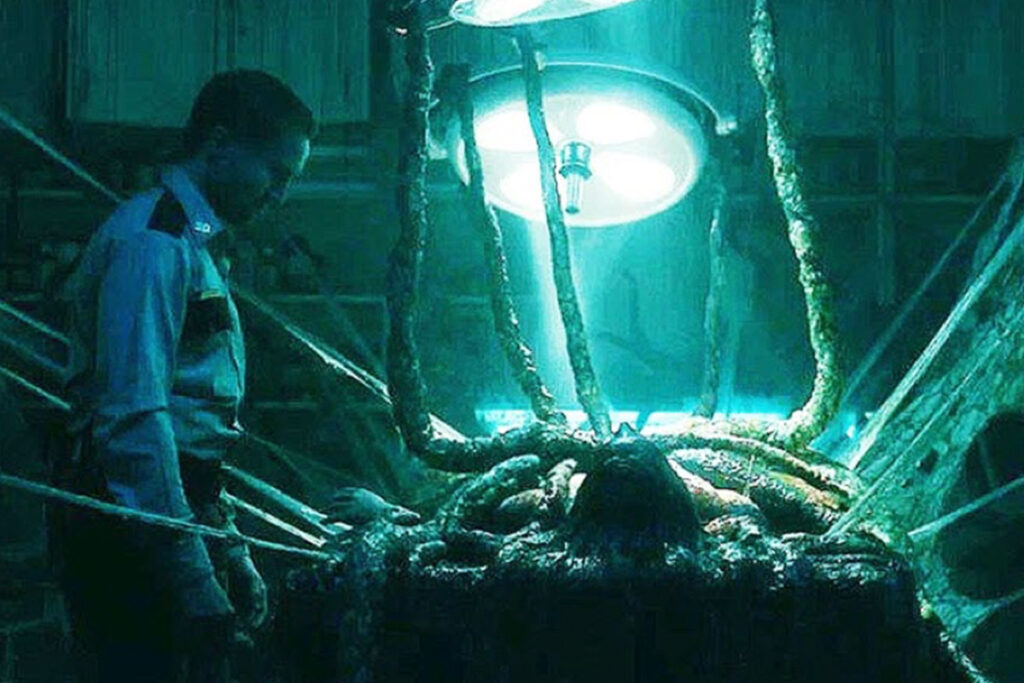 1/ THE VOID (2016)
This underrated Canadian Lovecraftian indie gem grabbed my attention right away and kept me captivated until the closing credits. It's beautifully filmed, with solid performances from its talented, committed cast, and boasts a wonderful script. The special make-up effects are beyond cool, and the storyline is increasingly trippy, but in the best possible way.
2/ TITANE (2021)
This is a film that demands the audience's full attention to process what's happening onscreen. Winner of the Cannes Film Festival's Palme d'Or, the story and screenplay for this blend of horror/thriller/sci-fi/drama are original AF, while the raw, super-charged performances by Agethe Rouselle and Vincent Linden are flawless in their execution. This film is in a delightfully twisted class of its own.
3/ FROM DUSK TILL DAWN (1996)
Talk about an all-night party! Director Robert Rodriguez' film is a ton of explosive fun, with a kick-ass, powerhouse cast that includes George Clooney, Juliette Lewis, Quentin Tarantino, Harvey Keitel, Selma Hayek, and horror icon Tom Savini.
4/ NOSFERATU (1922)
Max Schreck's portrayal of the anything-but-charismatic-or-seductive vampire Count Orlok is incredibly creepy in this silent classic, and the now century old movie is beautifully filmed and directed. Essential viewing for not just horror fans, but for movie lovers in general.
5/ POSSESSOR (2020)
Boasting a clever premise, exquisite script, great performances and realistic, impressive kills, writer-director Brandon Cronenberg delivers a film that should make his father (horror icon David Cronenberg) extremely proud. An entertaining and intelligent achievement.
6/ COME TO DADDY (2019)
A fun, increasingly twisted tale of a father-and-son reunion that is immediately awkward and uncomfortable before delightfully going off the rails in an unexpected direction. Featuring an awesome performance from Elijah Woods, with his mesmerizing baby blue eyes receiving an honorable mention.
7/ THE HUNT (2020)
An entertaining horror-action flick that is a clever blend of timely satire and satisfying (albeit it quick and often unexpected) kills, this movie also demonstrates that Betty Gilpin makes for an incredible kick-ass final girl!
8/ THE NIGHT HOUSE (2020)
I was really impressed by Rebecca Hall's terrific performance as a widow who makes some disturbing discoveries about her recently deceased husband, as well as the film's intelligent, original script, complete with a final act reveal that is wonderfully bonkers.
9/ ANTLERS (2021)
With a cool script that works on a few different levels, this skillfully directed and acted atmospheric film featuring Keri Russell and co-produced by Guillermo del Toro builds nicely towards both a thrilling climax and an (always welcome) "Uh oh" finale.
10/ BABY OOPSIE (2021)
This a fine example of a film that looks/should be awful but is surprisingly enjoyable. Imagine a plus-sized, doll-collecting version of Debbie Downer being the recipient of a "potty mouth" satanic doll who needs to kill to keep its own life spirit alive. The production may be low budget, but the tongue-in-cheek acting is solid and the (intended) jokes land where they should. There's also a nice plot twist I didn't see coming, which is always a wonderful thing in a horror movie.
You might also like
---
More from Stories
---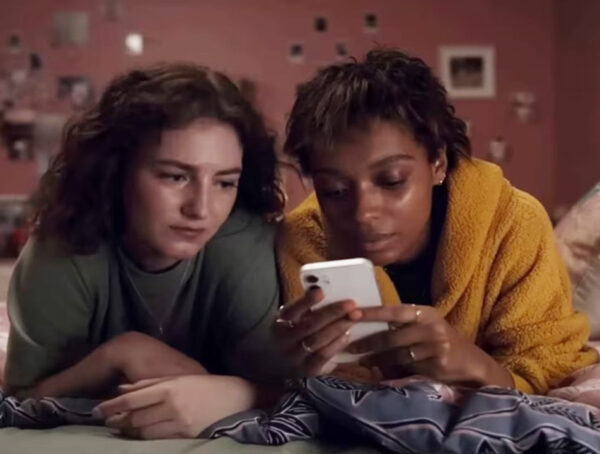 200
For the 2023 North American summer movie season, which officially started May 5 and continued through the (September 2-4) Labor …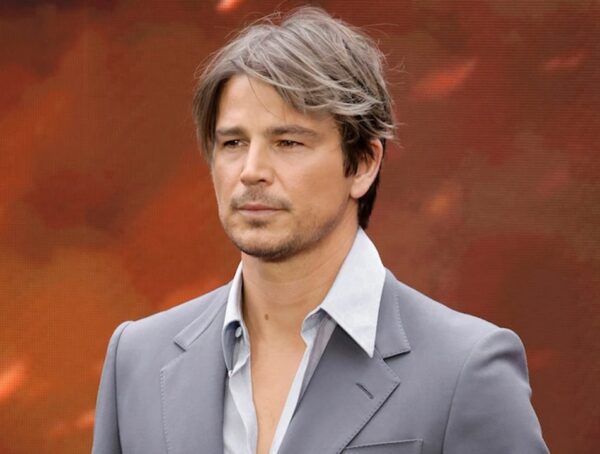 203
While watching writer-director Christopher Nolan's epic film Oppenheimer (2023), the story of American scientist J. Robert Oppenheimer, and his role …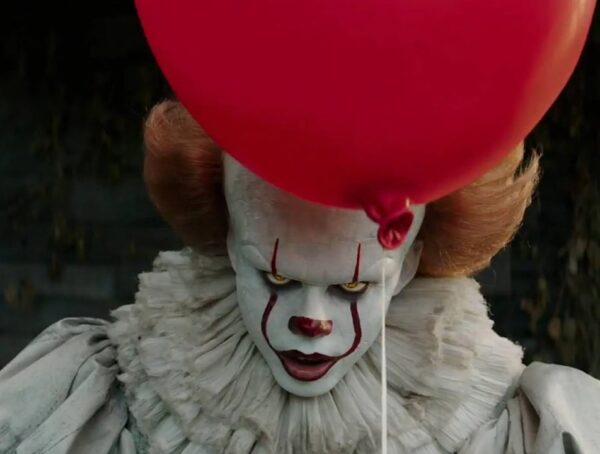 357
Almost as great as my love for watching horror films is my fascination with how well they perform at the …