Horror movies are meant to be enjoyed, and horror movies shown within movies, horror or otherwise, are meant to be celebrated and recognized. At least for me they are. I love it when the film I am watching includes an unexpected, often brief visual reference to the horror genre, which is usually, and thankfully, presented to the audience on a silver platter of easy recognition. Below is a round-up of my favorite horror movies momentarily placed back in the spotlight courtesy of being featured in another film. Do you have any examples that you would add to this list?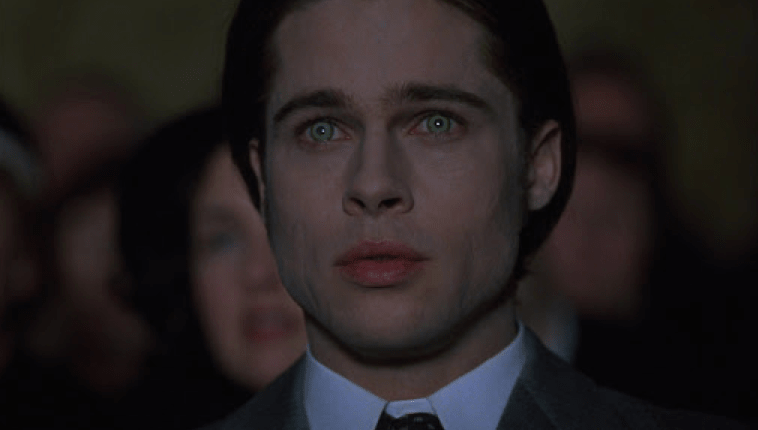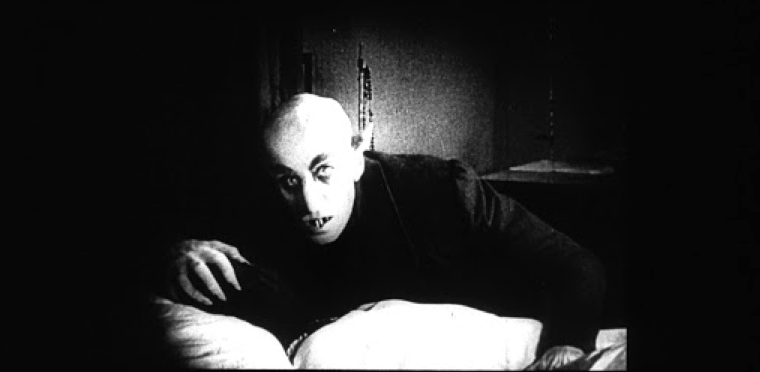 INTERVIEW WITH THE VAMPIRE (1994) features the silent classic NOSFERATU (1922) playing on a movie screen theater as it's being watched by Louis (Brad Pitt), who is clearly horrified by just how unattractive "moving picture shows" have made vampires.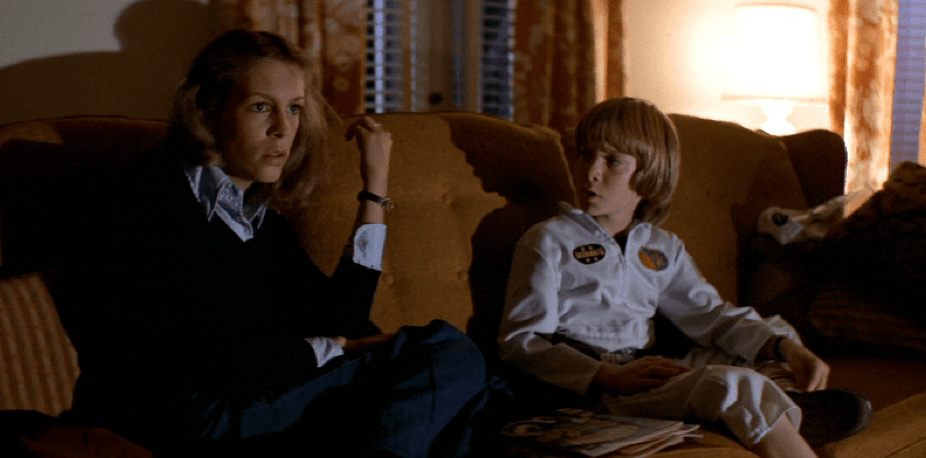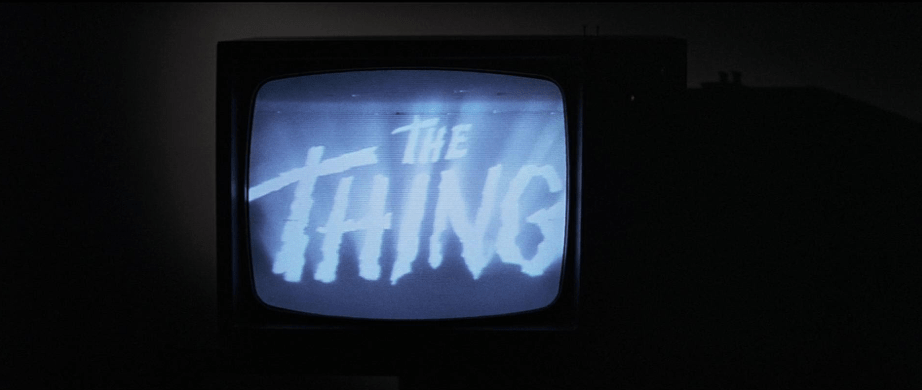 HALLOWEEN (1978) includes Laurie (Jamie Lee Curtis) and Tommy (Brian Andrews) watching THE THING FROM ANOTHER WORLD (1951) before being paid an unwelcome visit by Haddonfield's resident Boogeyman (and most aggressive trick-or-treater), Michael Myers.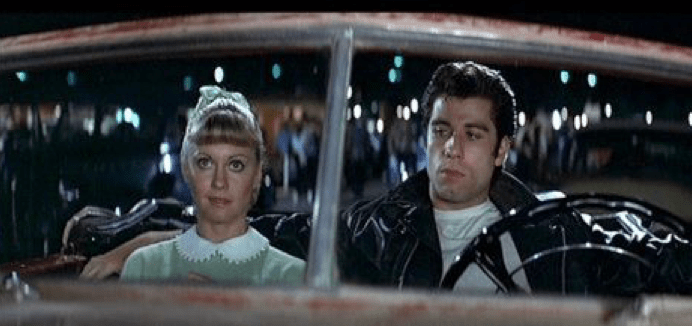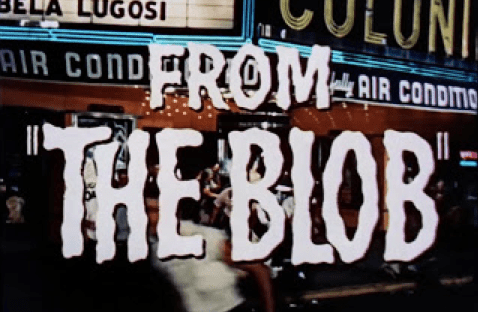 GREASE (1978) features THE BLOB (1958) movie trailer as it appears on the drive-in theater screen, with Sandy's (Olivia Newton-John) eyes on The Blob and Danny's (John Travolta) on "The Boob".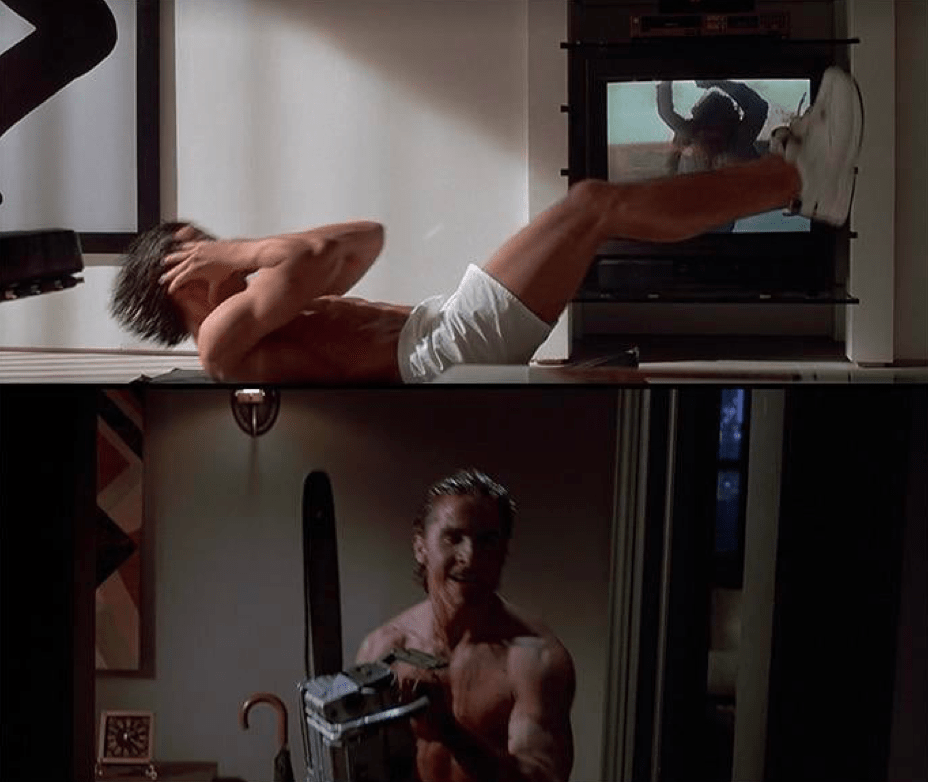 AMERICAN PSYCHO (2000) offers up THE TEXAS CHAINSAW MASSACRE (1974) on Patrick Bateman's (Christian Bale) tv while the occasionally hot-headed hottie demonstrates how he manages to maintain that killer bod of his. Only later does the audience discover that for Patrick, the Tobe Hooper horror classic is both inspirational and instructional.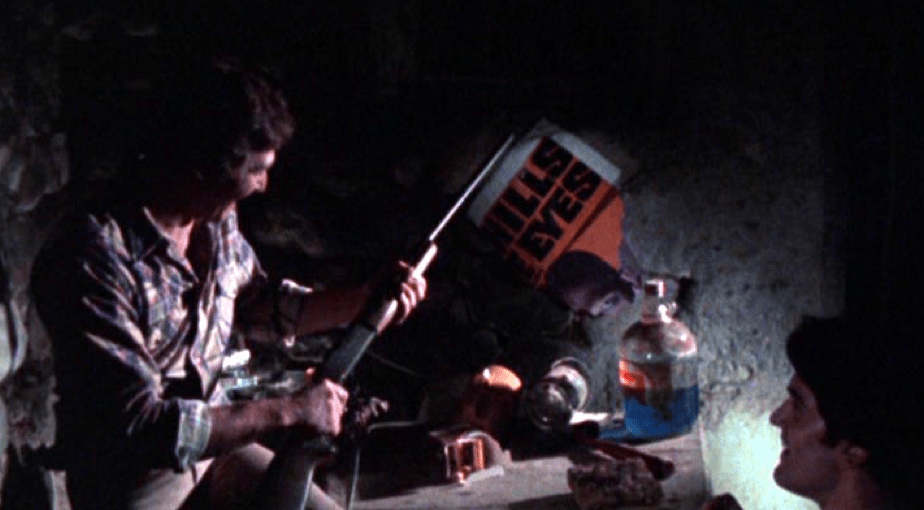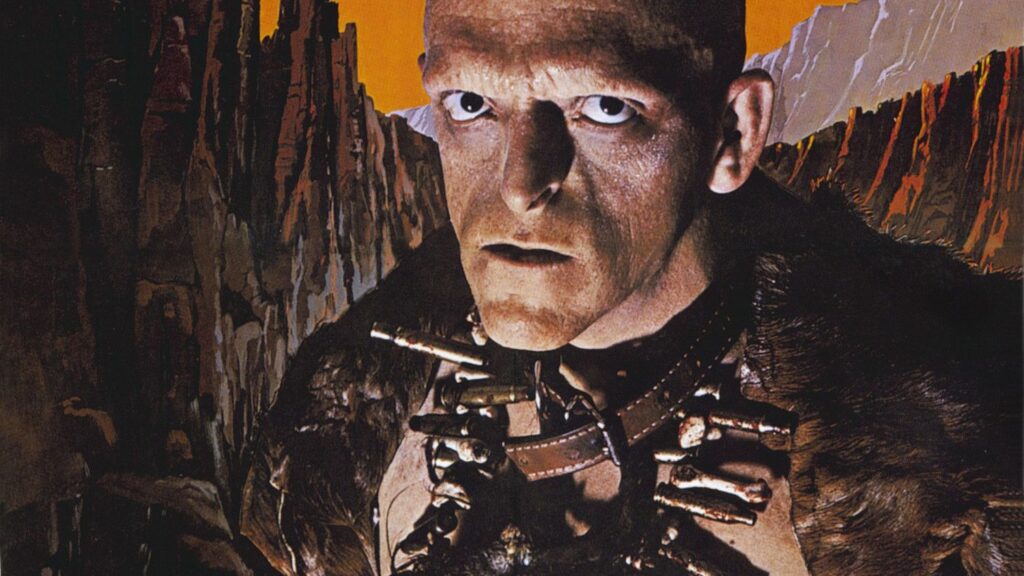 THE EVIL DEAD (1981) features a partial movie poster for THE HILLS HAVE EYES (1977) in the background while Ash (Bruce Campbell) and Scott (Richard DeManincor) explore the creepy cabin's cellar just before all hell breaks loose.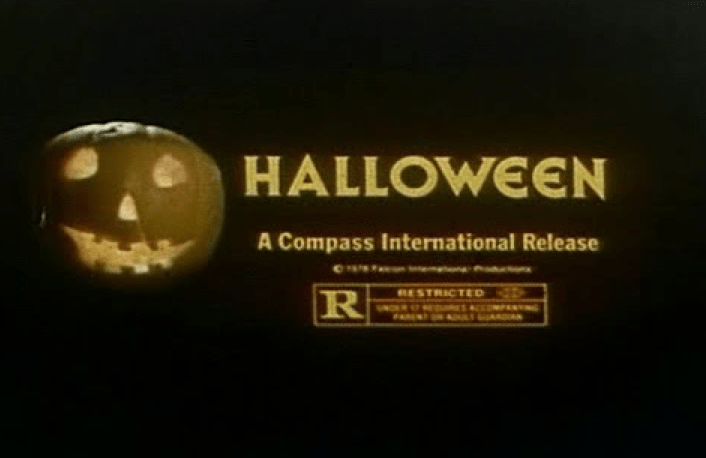 HALLOWEEN III: SEASON OF THE WITCH (1982) displays the HALLOWEEN (1978) trailer briefly playing on tv, a welcome reprieve from the annoying-enough-to-make-your-ears-bleed Silver Shamrock jingle that accompanies the novelty toy company's commercials throughout the film.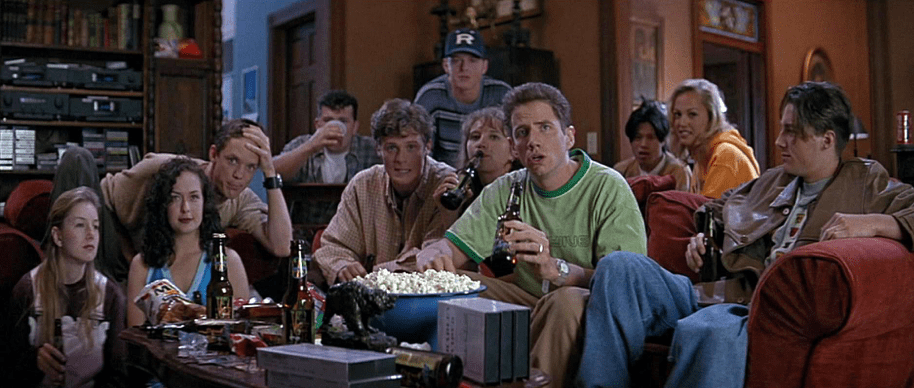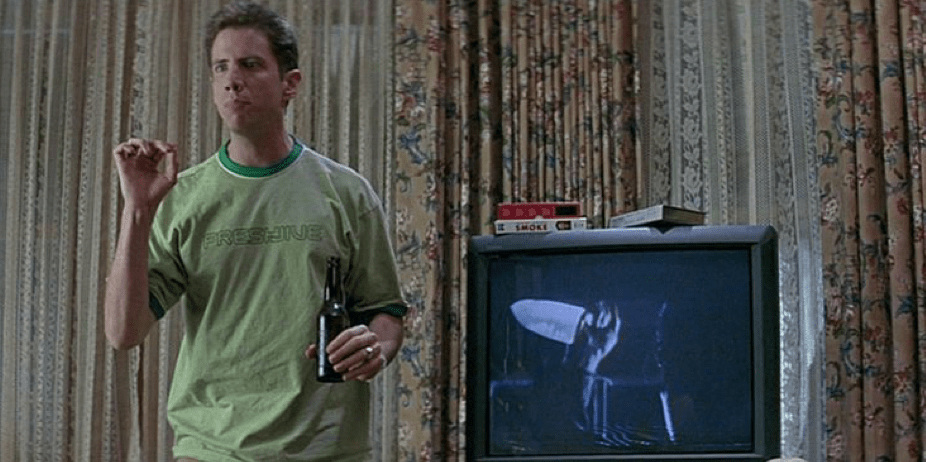 SCREAM (1996) features HALLOWEEN (1978) playing on the tv as Randy (Jamie Kennedy) gives his peers (and the audience) a crash course on how to survive in a horror movie but fails to mention that being a non-speaking movie extra is at the top of that list.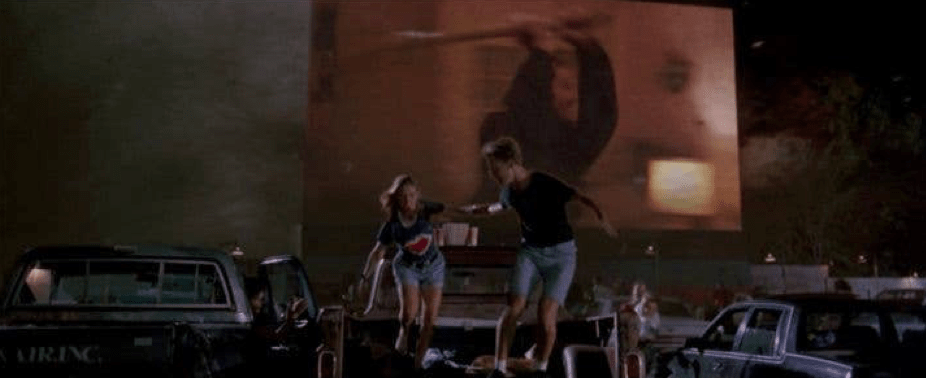 TWISTER (1996) brings THE SHINING (1980) to a local drive-in theater long enough to share the film's most iconic "Here's Johnny" scene before reminding the audience that not even an over-the-top Jack Nicholson performance is enough to steal the spotlight away from a twisted tantrum being thrown by Mother Nature.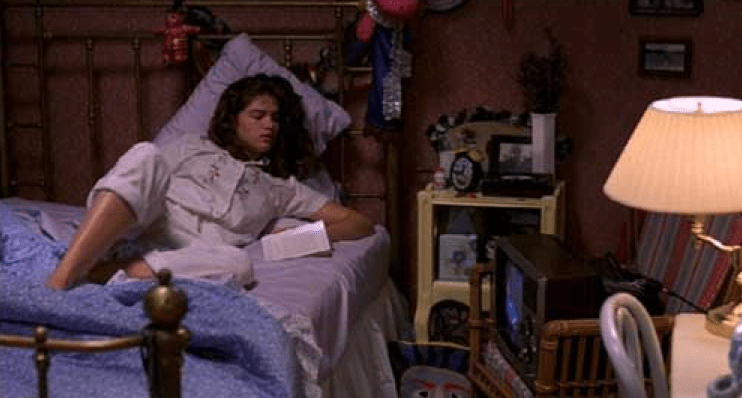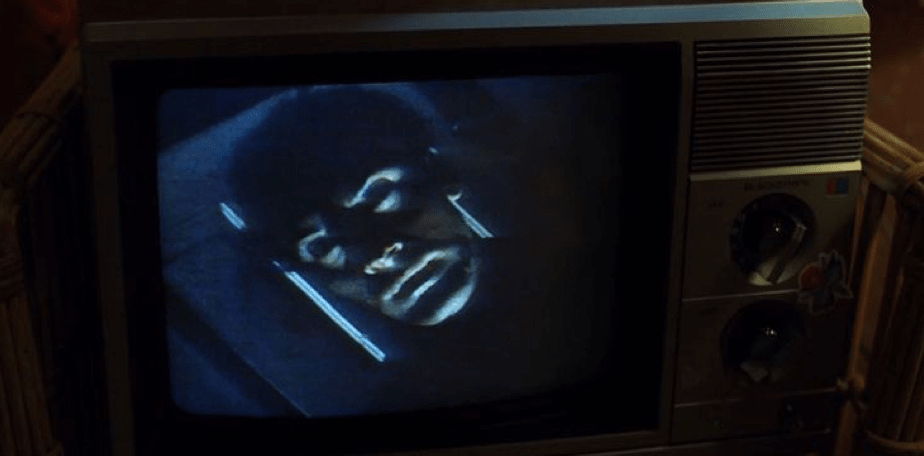 A NIGHTMARE ON ELM STREET (1984) serves up a late-night screening of THE EVIL DEAD (1981) playing on Nancy's (Heather Langenkamp) bedroom tv and appears to be a movie that is not doing a particularly good job of keeping the final girl awake or the least bit interested in seeing how it ends as she abruptly switches the tv off.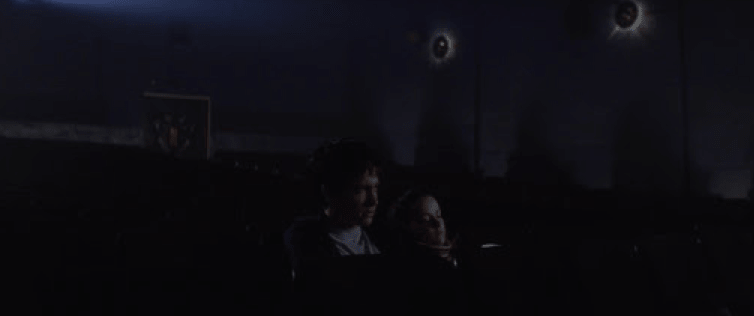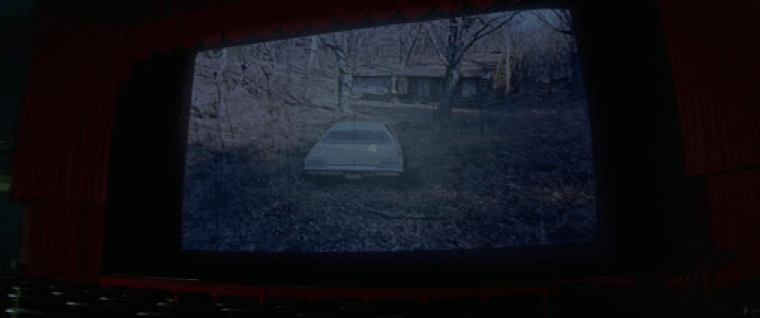 DONNIE DARKO (2001) also includes THE EVIL DEAD (1981) as Donnie (Jake Gyllenhaal) and (a sleeping!) Gretchen (Jena Malone) take in a surprisingly less-than-well attended screening of the cult classic. What the hell is it with teenage girls not being able to stay awake while watching The Evil Dead?!?!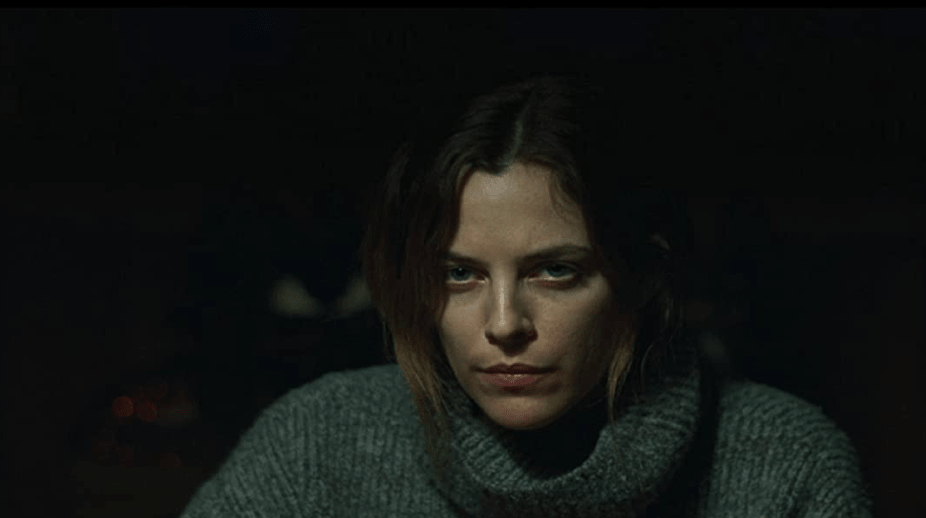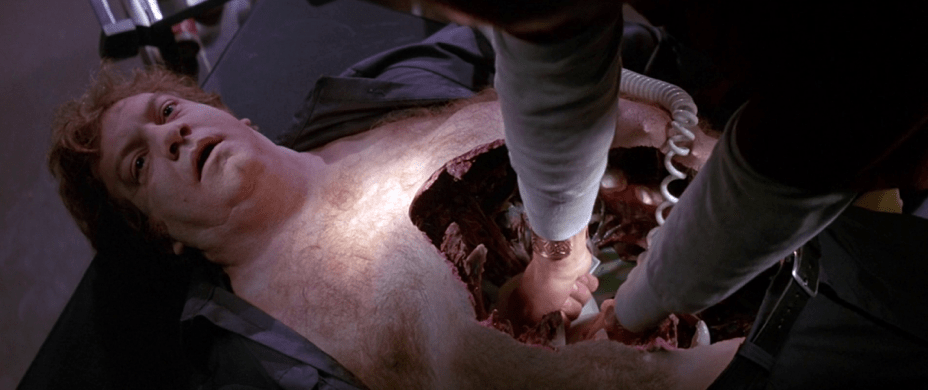 THE LODGE (2019) includes THE THING (1982) playing on the tv as Grace's (Riley Keough) latest attempt to bond with Aiden (Jaeden Martell) and Mia (Lia McHugh) hits a dead end. Aside from maybe The Shining, I cannot think of a less appropriate film to watch at a very isolated cabin in the woods during a winter storm with someone who everyone knows is struggling with mental health issues and her missing prescription.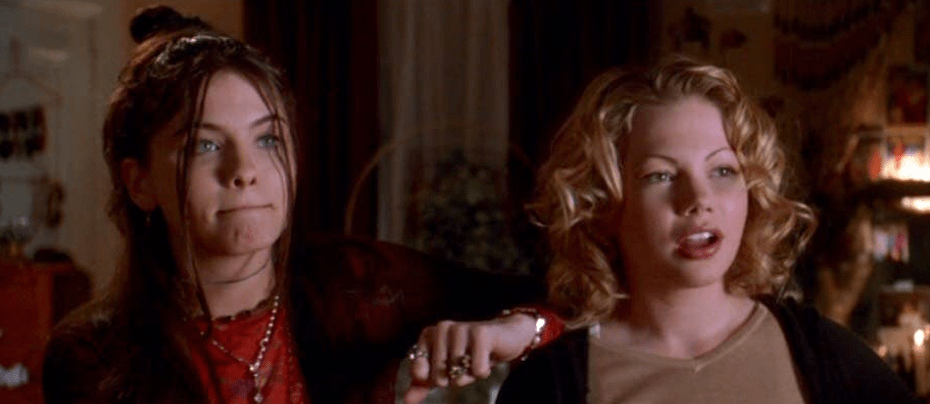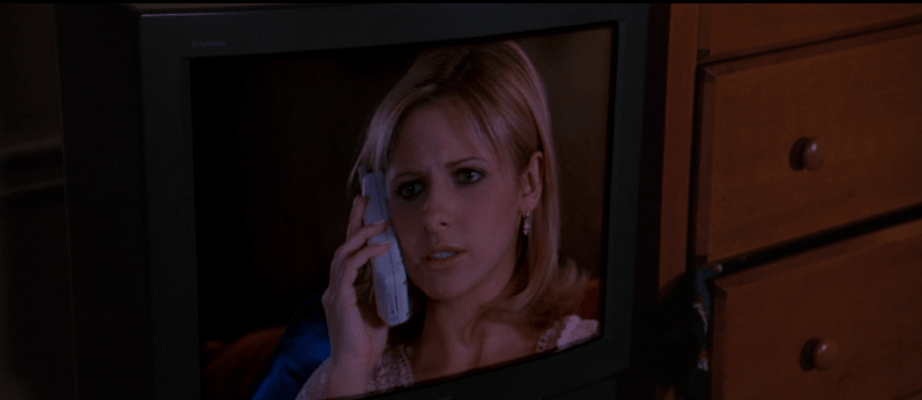 HALLOWEEN H20: 20 YEARS LATER (1998) features a scene from SCREAM 2 (1997) playing on the tv in Molly's (Michelle Williams) and Sarah's (Jodi Lyn O'Keefe) room. It's not clear whether Molly and Sarah are big fans of horror or simply watching the film so that they can replicate the perfection that is Sarah Michelle Gellar's eyebrows.
You might also like
---
More from Stories
---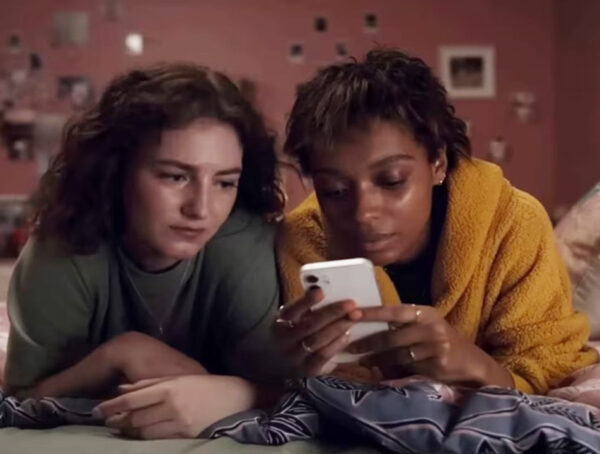 174
For the 2023 North American summer movie season, which officially started May 5 and continued through the (September 2-4) Labor …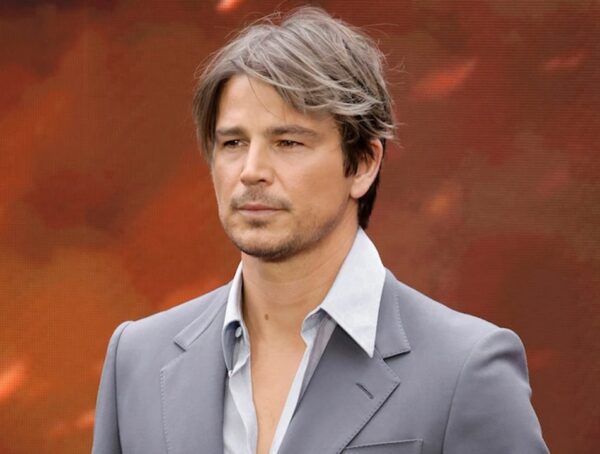 170
While watching writer-director Christopher Nolan's epic film Oppenheimer (2023), the story of American scientist J. Robert Oppenheimer, and his role …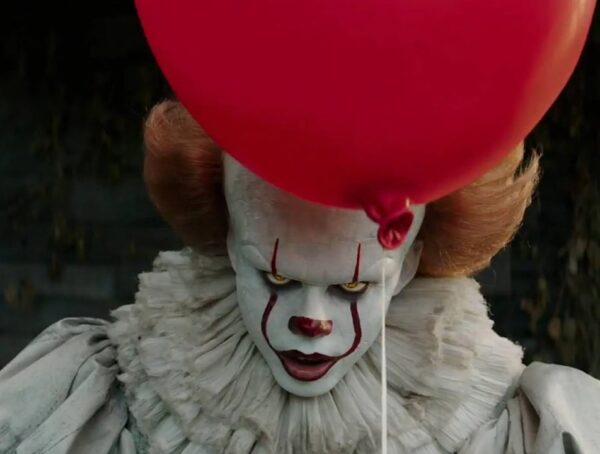 318
Almost as great as my love for watching horror films is my fascination with how well they perform at the …