Sponsored feature: Prodimage Films
Halloween Stalks is a new fan film and a love letter to John Carpenter's original masterpiece, written and directed by Dominick Cousineau-Benoit.
Halloween night, in rural Illinois, Lauren and Paul are in for a romantic night unaware of a lurking evil. Before they know it, all hell breaks loose and their lives will be changed forever.
A Q&A with director Dominick Cousineau-Benoit
Thanks for joining us at Rabbit in Red, Dominick, and Congratulations on the release of your new fan film Halloween Stalks. The film is wonderfully executed and full of suspense! Tell us what your main goals were during the filmmaking process.
My primary goal was to make a worthy Halloween fan film, one that would appeal to the die-hard fans of the franchise. I have an infinite love for John Carpenter's timeless classic, and I miss the slow burn, suspense-oriented structure it built upon. Once the '80s arrived, there was a tonal shift in the horror genre. The 'less is more' approach was overshadowed by graphic violence and gore. I know a lot of people enjoy it and that's fine, but to me, true horror isn't what you see, it's what you imagine. With that mindset, I wanted to stay close to John Carpenter's style, trying to find a balance between replicating what he did and making my own thing.
How does this Halloween fan film stand out from others based on the franchise?
I believe this fan film stands out in the way it pays homage to the original. The homage isn't solely the film itself, it's also in the filmmaking process. Just like John Carpenter in 1978, we worked on a tiny budget and had to ask friends to join in and help out. The crew felt like a family to me, no one ever complained about the long hours and everyone brought something to elevate the film. The way the actor portraying The Shape was cast is also reminiscent of the original. Back in the day, John Carpenter hired his friend Nick Castle, who had little acting experience. They actually met in film school and Castle would end up playing in Carpenter's first film Dark Star. I met The Shape, aka Benoit, when I was in film school in the early 2000s. He played in my first student short film and our friendship just continued to grow ever since.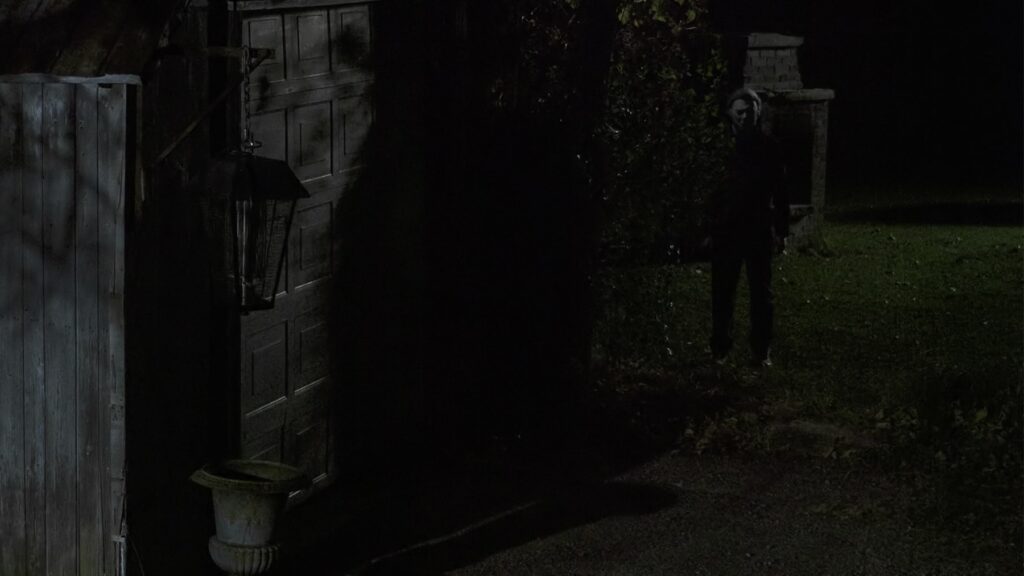 How did you come up with the title Halloween Stalks?
I was searching for a catchy title and was inspired by the trend the last few entries in the franchise had set up. Having a single word as a subtitle is effective. Halloween Kills actually sounds really cool. I also think a great title says a lot about the film without revealing anything. Here, we reconnect with the stalker persona of The Shape, which really defined the character in the original movie. I considered multiple titles and Halloween Stalks kept coming back to my mind. There was a ring to it and it grew on me. I searched online and didn't find any fan film with this title. On top of that, the username @HalloweenStalks was available on Instagram.
"Here, we reconnect with the stalker persona of The Shape, which really defined the character in the original movie."
The opening credits feature Michael's mask pulling out from the screen instead of the typical jack-o-lantern intro we get in multiple films and it's a nice change. Why did you decide to go this route?
The opening credits have become an important and iconic part of any great Halloween film. It builds anticipation while also keeping you on edge. I wanted to do something that hadn't been done before while remaining faithful to the style. I can't remember seeing any fan film using the mask in their opening credits and I thought it was a great way to start a film and hook the audience. There's something about that mask, an eerie and unsettling feeling thirteen movies and 45 years have contributed to seal. When you lay your eyes on it, you can't look away because of the predatorial vibe that emanates from it. And let's be honest, the mask looks so good! I am biased here, but this particular mask is one of the best looking rehauled masks I've ever seen. Perhaps showcasing it in the opening credits was a statement! It sure was an homage to the stellar work of Danny, the talented rehaul artist who provided the mask.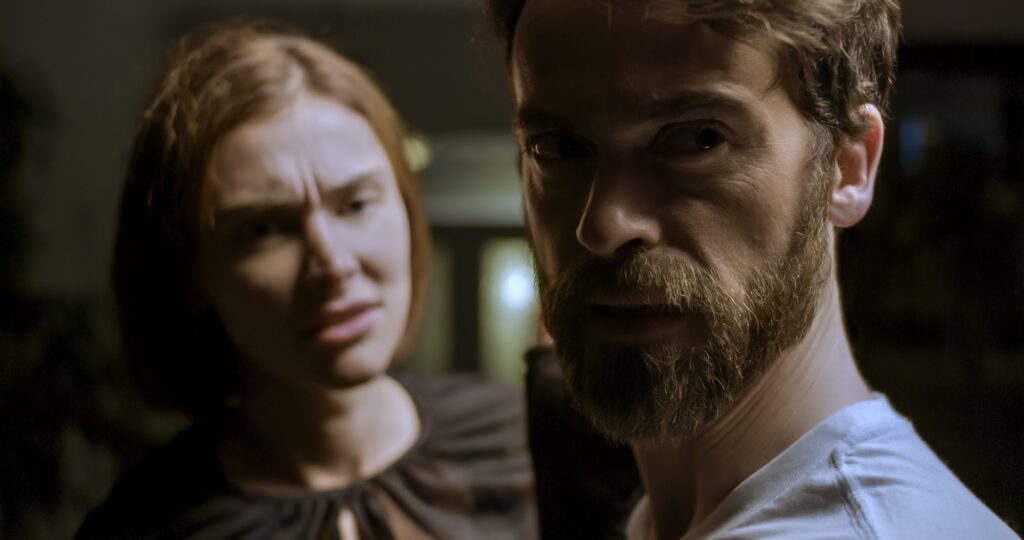 The film is beautifully shot and you really captured the Autumn atmosphere. What was your approach to the cinematography?
This is my first professional short film and I wanted to start my directing career with a Bang! From the get-go, I knew I wanted this film to feel cinematic and legit. Back in 1978, the use of the Panaglide Steadicam gave the film its unique look, still praised to this day. Our fan film was auto-produced and self-financed so we couldn't afford a proper Steadicam but luckily I own a portable dolly system. We used it in many shots to ensure smooth camera movements that would feel organic. We were also granted full and free access to a mesmerizing location for the entirety of the shoot. The woodlands we set up in are part of the owner's property. The landscape helped to emphasize the creepy tone of the film, which clearly contributed to its success. Finally, lighting is essential for a true cinematic feel. I had never experienced low-light filming before, so I was really stressed about how it would end up looking. A week before principal photography was set to begin, my DP and I, along with another crew member, went in the woods at night with all the equipment to do some light and camera tests. The actor portraying The Shape joined us so we could have a feel of how he would look on screen. When he came on set in full costume, I was genuinely creeped out! The minimal lighting we were testing had a Carpenter vibe to it. I knew then we were on the right path regarding the cinematography.
The shape is used effectively throughout the short film, just enough to add tension and create a menacing presence. Benoit Sansoucy does a great job portraying Michael. How did you know he was the right person to fill the role?
Benoit and I have been friends for almost 18 years now. He acted in my first-ever short film, a school project in which he played the lead character. I remember how impressed I was by his consistent acting, and how easily he would understand my vision, even though he had no significant acting experience. The guy has a natural talent when it comes to acting. Benoit also has the perfect shape (pun intended!) to physically embody the character. When I told him I was considering making a Halloween short film, he immediately showed interest in the part. I had him over so we could watch the original movie and get familiar with Nick Castle's performance. He then put on the mask and I had him practice the walking and mannerisms. He was on point, consistent and intimidating. I knew at that moment I had cast my Shape.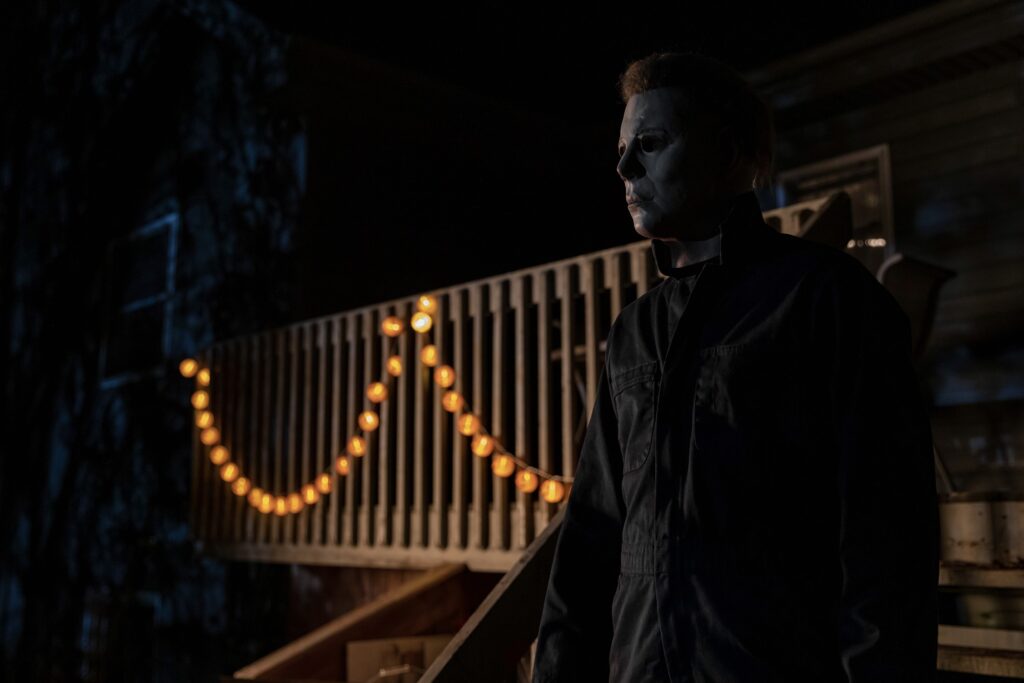 The two leads, Anne-Julie Proulx and Stephen Maclean Rogers, who play Lauren and Paul are also great in the film. What was the casting process like? Did you already have them in mind from the beginning?
Anne-Julie and I met a few years ago on the set of a sports ad. I remember how dedicated she was to her part, and how physical she was willing to get. She is also an incredibly talented actress with great intuition. We kept in touch on social media but hadn't spoken much over the years. When writing the character of Lauren, Anne-Julie quickly came to mind. I was really nervous when I contacted her in early September to pitch my idea. At the time, she was working in France and she accepted to squeeze a phone call into her busy schedule. Before telling her about Halloween, I asked her if there was a cinematic genre she hadn't experienced yet and would like to explore. She replied that she would love to make a horror film sometime! I felt relief and excitement! My pitch, combining passion and nerdy enthusiasm, was enough to convince her to take the part! Casting Paul was a very different story. Before Stephen joined in, I contacted several actors I knew but none of them were available during the shoot dates. Growing desperate after multiple failed attempts, I was told by a friend about Stephen, whom I didn't know at the time. I looked up his profile and demo online and he seemed perfect for the part, exactly how I imagined Paul. I was so stressed prior to our first phone call, as it was scheduled the night preceding the first filming date…he HAD to say Yes! Luckily, he loved the part of Paul when I pitched to him and was available during our shoot dates. In the end, everything fell into place.
I was really anxious on the day of its release, as the project is very personal to me. It's not easy to put yourself out there, and I feared the film would be overlooked. Little did I know how much love, support and praise it would get, especially in such a short amount of time.
The film was just recently released and it's already received a lot of positive reactions from fans. Any plans to continue the story with a part 2?
Halloween Stalks is my humble contribution to the Halloween community. It was intended as a stand-alone story, though I purposely kept an open ending. I think it's a good film, but it has its flaws. It's my first professional short film as a writer/director, and it has been a significant learning experience. I was really anxious on the day of its release, as the project is very personal to me. It's not easy to put yourself out there, and I feared the film would be overlooked. Little did I know how much love, support and praise it would get, especially in such a short amount of time. It has exceeded all of my wildest expectations and I'm forever grateful for that. Regarding a potential follow-up, I would love to go back to Haddonfield in the future, and I sure have some ideas about where the story could go next. That being said, the making of a Part II will depend on how Halloween Stalks performs. I financed the whole project myself, and I can't do that again. If the momentum surrounding its release persists and the film keeps getting attention, I would like to launch a GoFundMe campaign at some point and raise funds to craft the next one. Time will tell, I guess! Thank you for showing such interest in my film, by the way, it truly means a lot.
Follow @halloweenstalks on Instagram and subscribe to the @halloweenstalks YouTube page.
You might also like
---
More from Indie Horror
---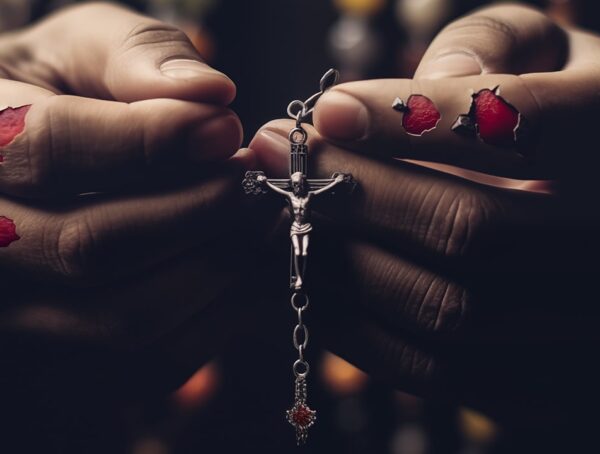 330
Sponsored Feature: Resurgam Productions Clandestine is an upcoming short exorcism film written and directed by Alexander Balzano. Watch the pitch video here Clandestine …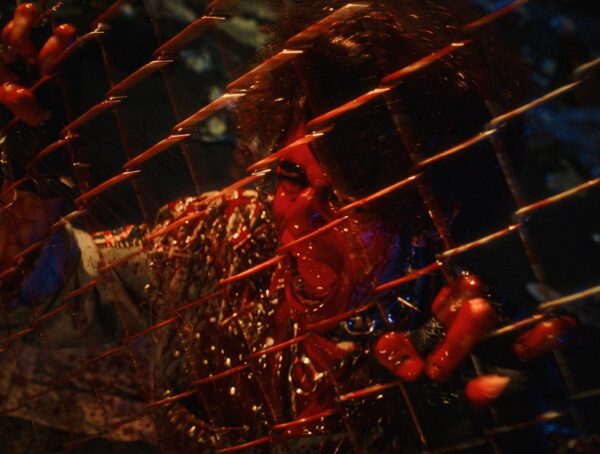 270
Sponsored Feature: M Films, LLC Rat Problem is an upcoming '80s-inspired horror comedy creature feature, written and directed by Ashton T. Livingston, that …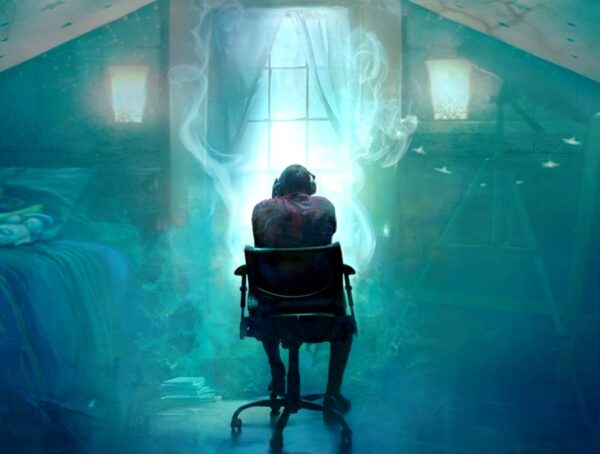 193
Sponsored Feature: Jett / León Ltd. & TMP Entertainment Film Kin Dread is a psychological thriller written and directed by Adrian León & …