Having just completed a Halloween movie marathon in October, and with the recent release of Halloween Ends, what better time than the present to release my official ranking of the 13 Halloween films. From John Carpenter's original movie to the Thorn timeline, and Rob Zombie's remakes to David Gordon Green's trilogy, the average fan may need a 'how to' guide to make sense of the series. With ongoing questions like "How is Laurie back after dying in Halloween Resurrection?", it's clear there remains a lot of confusion amongst both the fandom and casual viewers. Halloween H20: Twenty Years Later was the first film in the franchise to omit previous entries, disregarding the events of Halloween 4 – 6, and it was done again more recently in Halloween (2018), which directly follows the original. It's often argued that disjointed timelines make for messy storytelling, but with the pick-your-own-adventure format, boredom seems unlikely. Instead of watching the movies in chronological order, you can choose which bundle best suits your mood at the time.
Fans are very divisive about certain entries (most recently with Halloween Ends), which can lead to quite the internet uproar, giving users of social media a platform to express what they love and hate about each film. And while friendly debate is enjoyable, it sometimes crosses a line into fandom toxicity. Film watching is a subjective experience, and everyone's opinions of the movies should be respected. There are many aspects of the franchise for one to enjoy and each film may be special to someone and hold meaning for a variety of reasons. There's also a certain nostalgia these films bring when watching them, whether it's every Halloween season or all seasons, and we're lucky to have been treated with new and unique entries for the past 5 decades.
That being said, let's dive into my ranking, starting with my least favorite movie and then moving through the list to my number one spot. Let me know your thoughts and personal rankings of the movies in the comments section, as I'd love to see how yours compares.
13) Halloween II (2009)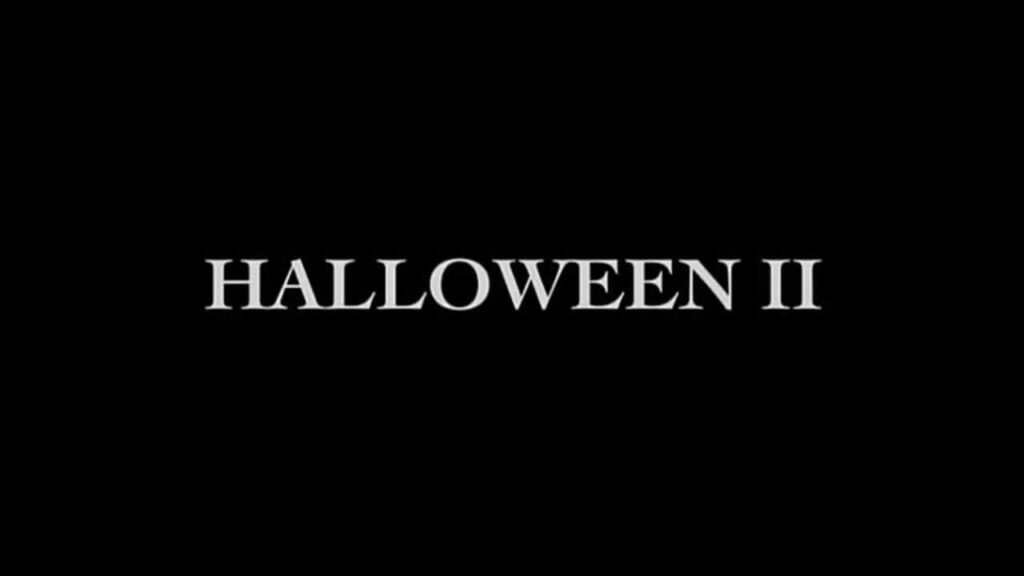 Dead last is Rob Zombie's grunged-up reimagining of Halloween II. John Carpenter's theory of what-you-don't-see-is-scarier is disregarded here, with Zombie leaving very little to the imagination by amping up unnecessary amounts of violence and gore. Almost every character is ignorant and unlikable, including Laurie and Loomis who both lack any semblance of their original personalities. After the success of Zombie's remake of the first film in 2007, this sequel was rushed into production and released the summer of 2009. While there's a lot to cringe about, the film does have two scenes that I appreciate: 1) Laurie's terrifying hospital dream that closely follows the structure of the 1981 sequel, and 2) Annie's death, performed by Danielle Harris and Brad Dourif (as Sheriff Leigh Brackett), is one of the most emotional sequences of the franchise. But then there's Michael looking like a hobo and Zombie's wife with her white horse. Insert eye roll here.
12) Halloween (2007)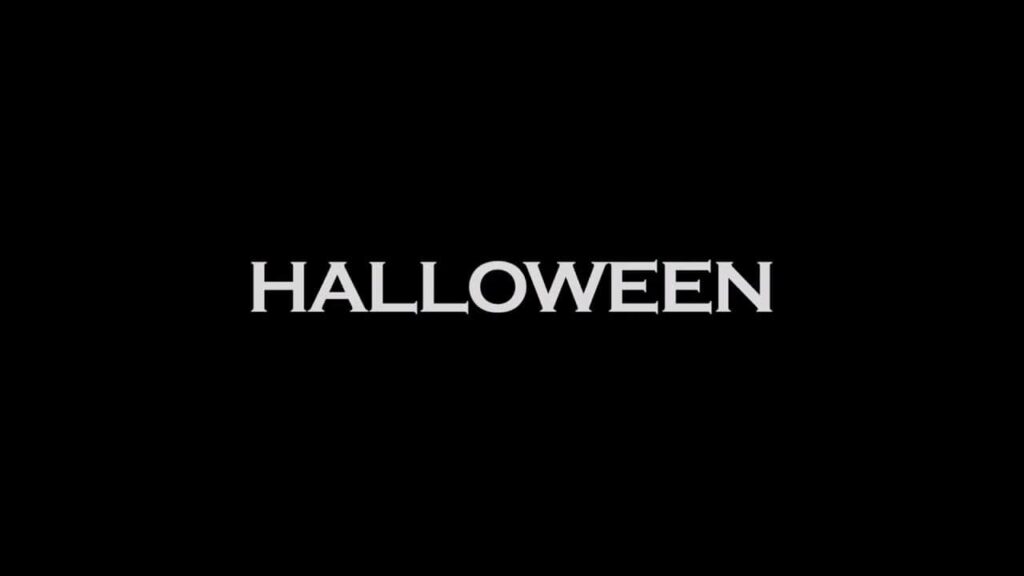 Rob Zombie's remake of Halloween takes away the mystique of Michael Myers by diving into his childhood and exploring his reasons for becoming the brutal serial killer we all know today. A good portion of the film revolves around the dysfunctional Myers' family, who are depicted here as total trash, and it's the first time we get a talking Michael. The dialogue, especially Laurie's, Lynda's and Annie's, is obnoxious and some of the worst in the entire franchise; definitely missing the magic touch of Debra Hill. Scout Taylor-Compton's version of Laurie Strode is underwhelming, mostly due to the material she is given to work with, which is unfortunate as she's the lead of the film. I mean, was the sight of Laurie fingering a bagel in front of her mother at breakfast really supposed to make the audience want to root for her? "Want a screwdriver, mommy? Huh, you want a hammer?" – again, eye roll emoji here, please! It would be embarrassing to play this entry for friends.
The film does have tension and a good number of scares, but it lacks the smooth storytelling and class of the original. The kills are much more graphic, and that's never what appealed to me about the Halloween franchise. It's always been about the characters and the lore of Michael Myers. This remake fails in both of those departments.
11) Halloween III: Season of the Witch (1982)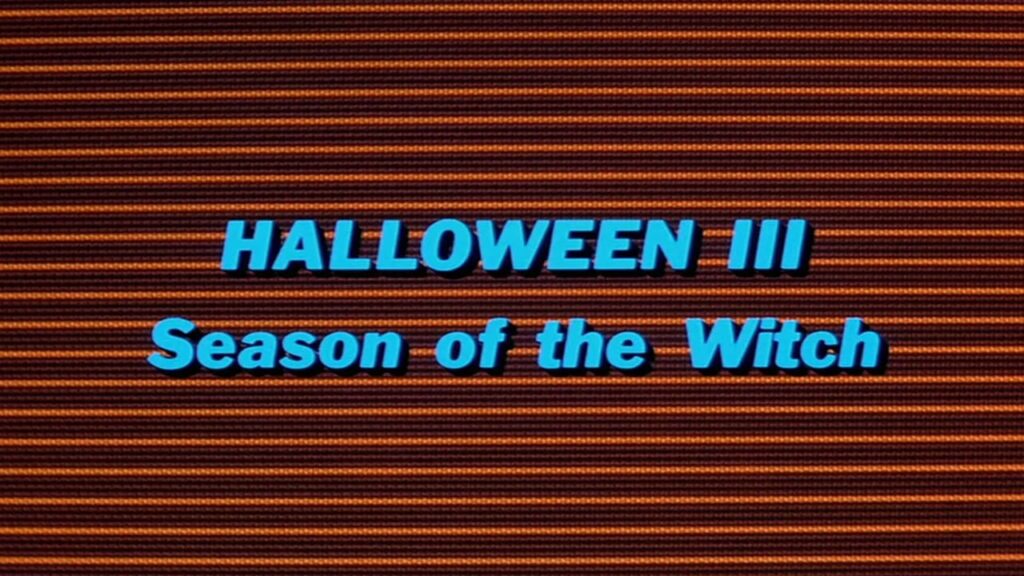 Fans are divided on the third Halloween entry, which is more science fiction than slasher and omits the presence of Michael Myers completely. After Halloween II (1981) the franchise was intended to continue in an anthology format, but when word of mouth spread that Season of the Witch lacked our beloved bogeyman, it flopped at the box office, making it clear that fans really wanted to see more of Michael Myers. Director Tommy Lee Wallace had some strong ideas, and the film had a few redeeming qualities (like a Nancy Kyes cameo!), but ultimately it just doesn't hold up as well, and the repetitive jingle throughout the film can get jarring after a while. Some love it, some hate it, and some just completely ignore it, but this black sheep of a film has developed more of a cult following in recent years.
10) Halloween 5: The Revenge of Michael Myers (1989)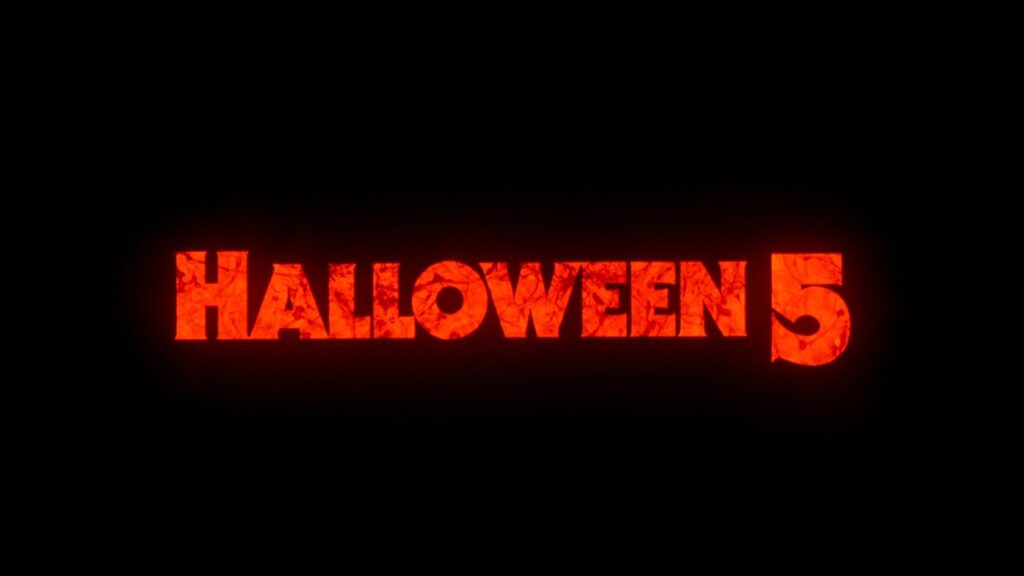 Halloween 5 is probably the film I've seen the least number of times not counting the remakes, which I admittedly rarely revisit. I do remember renting it at a young age and somewhat enjoying it upon initial viewings, but I've grown more critical of it over time. Released one year after The Return of Michael Myers, Halloween 5 was the final '80s Halloween film and kind of a shitshow from the start, being rushed into production without a completed script. The lack of both clear vision and a point of view is apparent with the noticeable number of plot holes in the film. For having just gone through hell the previous year, the townspeople of Haddonfield seem rather complacent when it comes to taking the necessary precautions leading up to Halloween. Dr. Loomis and Jamie are the only ones concerned about the return of Michael, which is odd considering his body was never found. The character of Rachel (Ellie Cornell), developed so effortlessly in Halloween 4 is thrown to the wayside in Halloween 5. She not only shows zero effects of trauma but is also just totally careless before being killed early in the film. She's replaced with newcomer Tina, played by Wendy Kaplan, who has a couple of charming moments but is irritating for the most part, and surely not lead material. There are a few interesting moments towards the end with Loomis and Jamie (once she's finally able to speak!), but it doesn't make up for nonsense like the goofy cop theme music and the introduction of the Man in Black. The most intense scene is when Jamie is trapped in the laundry chute, but unfortunately, Danielle Harris was injured on set during the filming of that sequence.
9) Halloween: Resurrection (2002)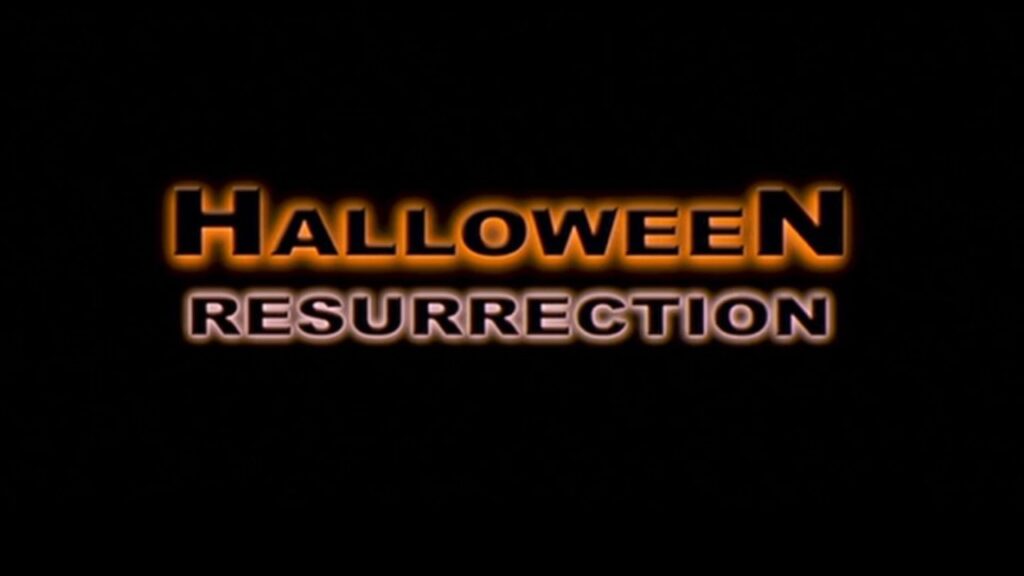 Halloween: Resurrection, or what some may refer to as MTV Halloween, is often found at the bottom of the rankings barrel, and that placement is well-deserved. Halloween II (1981) director Rick Rosenthal returns at the helm, creating the franchise's most pointless entry. Jamie Lee Curtis was under contract to make a cameo and she's killed off in a 15-minute opening sequence that really didn't sit well with fans. Although I hated seeing the character of Laurie Strode meet her fate, I thought the opening was decently done and I liked seeing a more fucked up side of Laurie. It was around this time when I was most enthralled with the franchise, coming off the high of Halloween H20 and I preferred getting even a little glimpse of Laurie in a new film than not seeing her at all. The contrast with her character between the two films was shocking at the time and I prefer to think of the opening as a dream sequence Laurie had following the events of H20. Still, it was a letdown, and once Laurie plummets to her death the rest of the film essentially follows in the same direction. Busta Rhymes is one of the worst characters in the entire franchise and his kung-fu scene with Michael was all sorts of ridiculous. Also, what a missed opportunity by not killing Tyra Banks on screen.
My biggest issue with Resurrection is that it takes away from the epic conclusion of H20. The concept of the film did have potential, especially around the reality tv boom, but it falls flat on so many levels. An earlier working title for the film was Halloween: Homecoming and I think that name would have been a better fit.
8) Halloween: The Curse of Michael Myers (1995)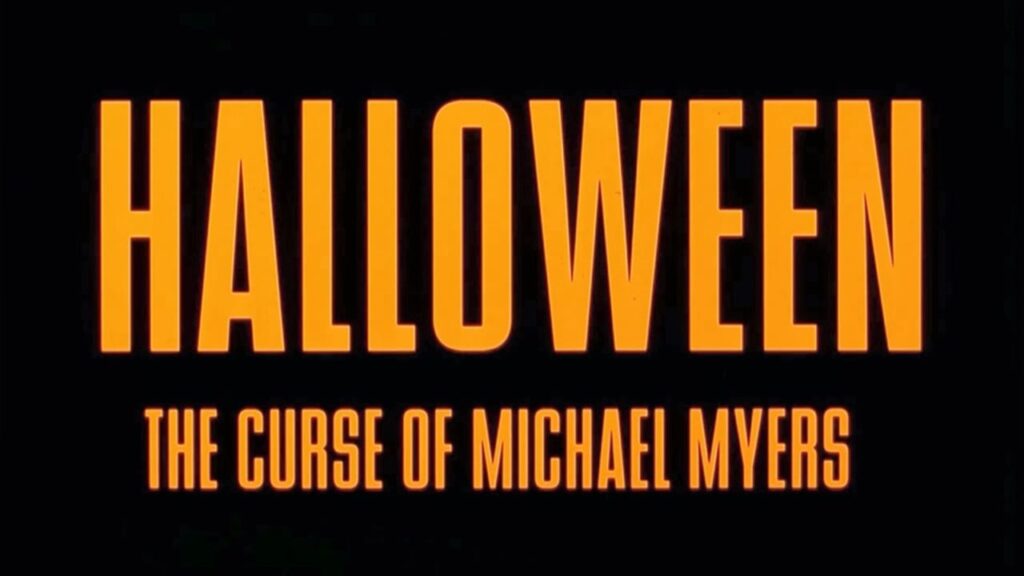 Halloween 6 is one of the more unique entries in the franchise and it takes a lot of risks, some of which pay off better than others. The film is atmospheric, and you genuinely feel like it's Halloween season when watching. Michael gives one of his most menacing performances yet and his look is definitely a step up from Halloween 4 and 5. The film is quite gory compared to previous entries, but it doesn't go over the top like the Zombie remakes. We're treated to Paul Rudd in the role of Tommy Doyle, Curse being one of his first movie roles, released in the same year as Clueless. It's Tommy's first appearance since the original and I like how they handled his character, as well as the chemistry he shared with Kara Strode played by Marianne Hagan. Curse is one of the scariest films of the franchise and offers great visuals and an acceptable (though sometimes over the top) storyline. One big mistake made in Halloween 6 is the recasting of Danielle Harris and how they dismissively handled her death. This left a bad taste for a lot of fans, and it could have been so easily avoided considering Harris put in a lot of effort to be a part of the film. Still, it was nice to see Donald Pleasence return one final time as the iconic Dr. Sam Loomis. The late actor passed away before reshoots could happen and the film was dedicated to him.
7) Halloween (2018)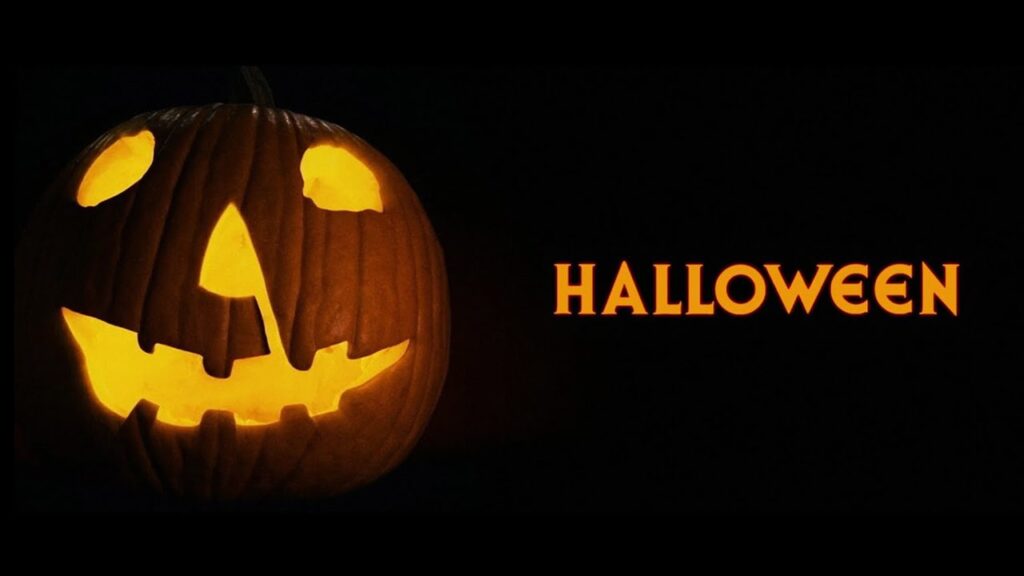 David Gordon Green's 40th anniversary reboot wipes the slate clean, erasing all sequels that came before it and therefore removing the Michael/Laurie sibling angle. While many prefer that these two foes be complete strangers, I like the brother/sister dynamic. There's no doubt that this landmark film was well crafted and that a lot of passion went into it, but it's not without flaws. Retconning the other films may have given filmmakers more creative liberties, but the storyline doesn't completely add up at times. Would one Halloween murder spree still have the town in a tizzy all these years later? Would Laurie throw away everything in her life because of the events of one night? Her trauma seems a bit forced given she only had a very brief encounter with Michael Myers forty years prior. I like the direction they were going with her character, but it felt extreme at times.
There are a handful of standout scenes in Halloween (2018) making it a worthy entry in the franchise:
Laurie's disappearance after being thrown from the roof, a trick she may have picked up from Michael in the original.
The door shooting encounter; I like that Laurie and Michael's reunion takes place with just a door between them similarly to H20.
The prison bus breakdown is very eerie and has great suspense!
The bathroom scene with the reporters pays homage to Halloween 4 and H20, but it's taken to another truly terrifying level here.
And of course, Judy Greer's "Gotcha" moment; up until this point her character is quite bland.
Besides the segment with Michael going house-to-house causing mayhem, I find the film lacks the Halloween mood and the climax needed more 'umph'. The atmosphere feels drab and gray. Still, the film brought the unexpected return of Jamie Lee Curtis to the franchise, and that's a huge win on its own. Sadly, I don't find myself wanting to revisit it as much as other films on this list, but that could change with time.
6) Halloween 4: The Return of Michael Myers (1988)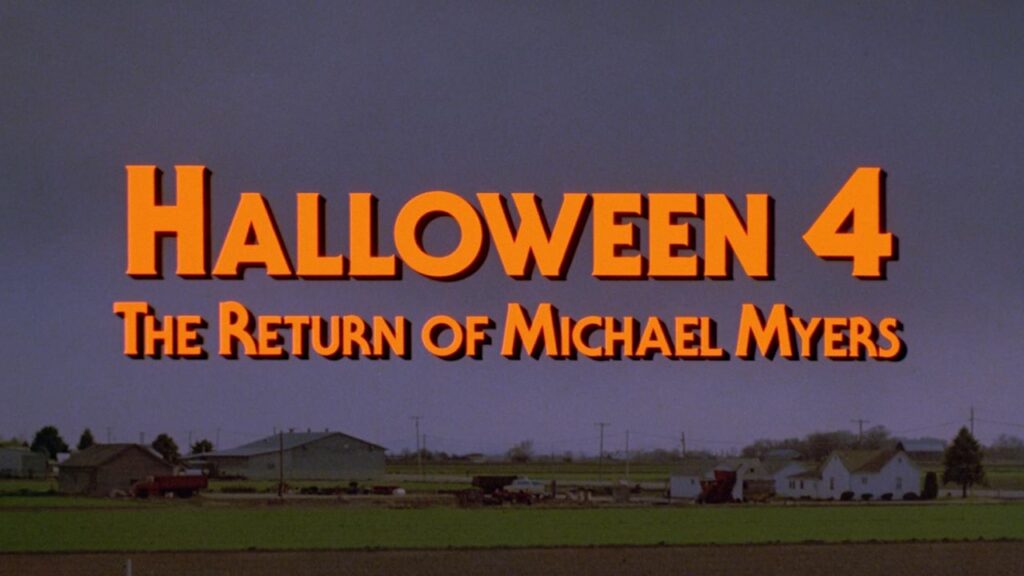 Michael Myers is brought back (though with a different look) a decade after the original in Halloween 4: The Return of Michael Myers and it's a satisfying sequel amongst the fandom. I personally prefer the first half of the film over the second half but overall, it's fun to watch from start to finish. Danielle Harris and Ellie Cornell are our final girls here and Jamie Lee Curtis, who was done with horror at the time, is written out as having died in a car accident. Out of all the Halloween films, this one seems to get me in the spooky season spirit the most and it's a must-watch every October. The opening credits give off true small-town autumn vibes. Character development is achieved well in Halloween 4, and it has a simple yet effective storyline that stays true to the original.
The third act in the house feels a bit claustrophobic and suffers from poor lighting, but that's a minor criticism for an overall enjoyable entry. In a twist ending, it appears as though Michael's evil has transferred to a young Jamie, and it's one of the best final scenes of the series. I'm not sure how this would have developed in further sequels had they moved forward in this direction, but I'm sure it would have made for an interesting narrative.
5) Halloween Kills (2021)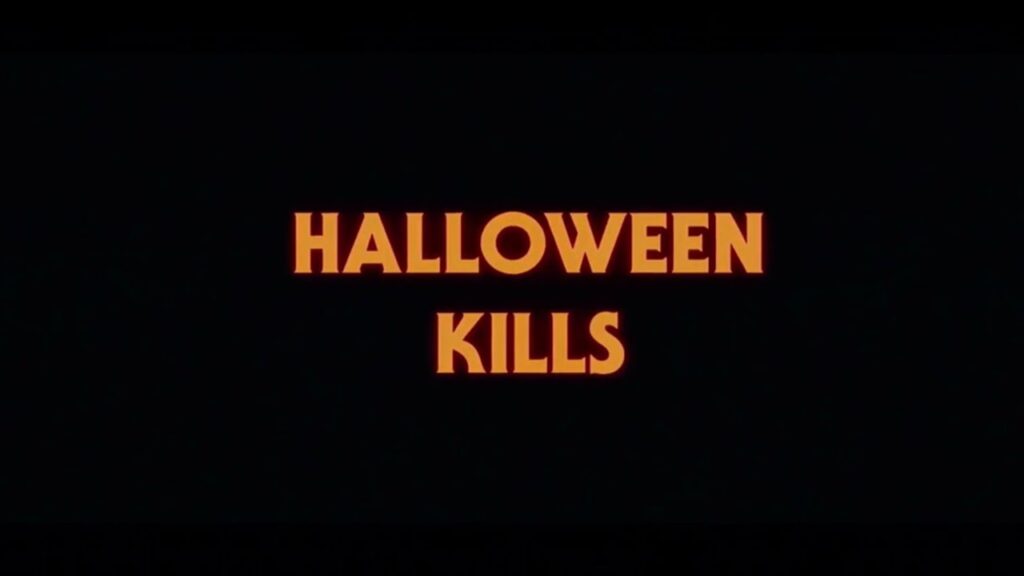 Halloween Kills, which follows the same night as Halloween (2018), is truly Michael's time to shine and he's on an absolute killing rampage from start to finish. There's not much of a storyline going on here but it's fun chaos throughout. The film brings back legacy characters Marion Chambers (Nancy Stephens), Lindsey Wallace (Kyle Richards) and Leigh Brackett (Charles Cyphers), and while it would have been nicer if they had more to do, it's great to have these familiar faces back over 40 years later. And really, they probably had the same, if not more, screen time here than they did in the original. Lindsey Wallace's chase scene, though short, is effectively done and the entire park massacre is one of my favorite scenes in the franchise; one I've revisited numerous times.
There are a few notable flaws in this follow up. Laurie Strode is benched in Halloween Kills and spends most of her time in the hospital, à la Halloween II (1981). It would have been nice to have a bit of interaction between her and Michael at the end. Tommy Doyle, now played by Anthony Michael Hall, is bothersome and not as likable as Brian Andrews' or Paul Rudd's version of the character, due to poor writing. And of course, "Evil dies tonight!" is heard one too many times. But regardless, it's an exhilarating entry that offers some of the best kills, cinematography, and sound in the franchise. The flashback scenes, which thoughtfully include the character of Dr. Loomis, are constructed carefully and one of the highlights of this sequel.
4) Halloween Ends (2022)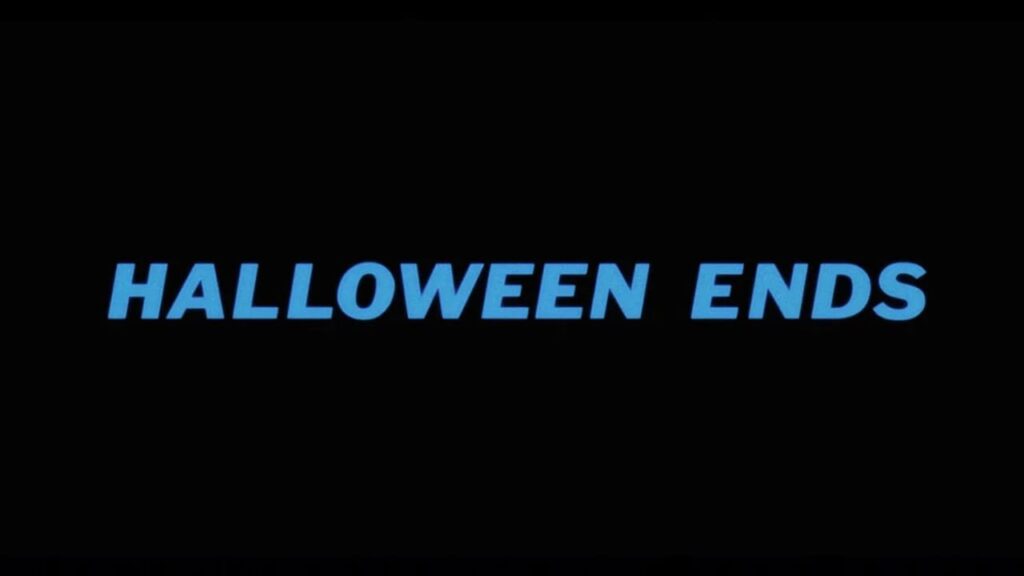 While I feel this final (for now, at least) entry in the Halloween franchise would have worked better as a standalone film, it remains a thrilling ride and a worthy conclusion to the franchise and the character of Laurie Strode. It doesn't have quite the same energy as H20's finale but it does the trick. I enjoyed the character of Corey Cunningham (Rohan Campbell) and the fresh ideas and risks that were taken. In some ways, I feel they could have pushed the envelope even further, but I understand the filmmakers were walking a fine line between trying something new and meeting fans' expectations.
The film has one of the best opening scenes in the franchise's history and I love the little nods to the original like Corey playing John Carpenter's The Thing while babysitting Jeremy, just as Annie played the original for Lindsey in 1978. Laurie Strode is attempting happiness here, and although some may argue it doesn't make sense after the events of 2018, therapy, and the loss of her daughter, whose one wish was for her mom to move on from the bogeyman, make it more realistic than one would think. Like in Kills, the soundtrack, cinematography, and visuals are top-notch here. Corey's junkyard scene is spine-chilling and the showdown with Laurie Strode and Michael Myers feels euphoric. I do wish the final fight was extended and moved beyond the kitchen setting; the radio tower would have been a great place for the finale to happen, a more climactic playground for the final face-off. Still Ends is a powerful entry and there's a lot to enjoy about it.
3) Halloween II (1981)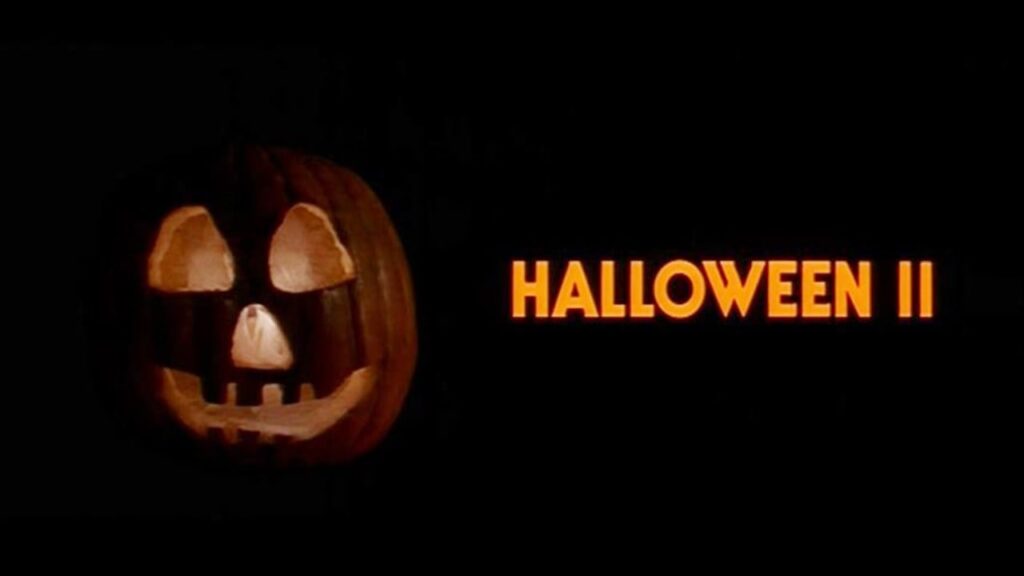 Picking up the same night as the 1978 killing spree, Halloween II has the closest energy to John Carpenter's original, and overall, it's a fun slasher flick. Laurie is bedridden for most of the film, but we're introduced to a new engaging cast consisting of some of the staff of the Haddonfield Memorial Hospital, which acts as the creepy setting for the film. Halloween II introduces some campy elements to the franchise like the brother/sister arc and the Mr. Sandman theme song. The body count is doubled from the original, and the kills are slightly more violent but still in similar Michael Myers' fashion, like Nurse Jill's death scene, which references Bob's with her feet slowing dipping down until her clogs fall off.
This sequel is a slow burn, but it builds up to a fantastic 20-minute finale featuring the most intense and adrenaline-pumping chase sequence of the franchise. Even without much to do, Jamie Lee Curtis shines and you fall even more in love with the character of Laurie because of her resilience against evil. Donald Pleasence again delivers a standout performance as Dr. Loomis, offering iconic lines like "I shot him six times!" and "You don't know what death is", and Nancy Stephens returns as bold and witty Nurse Marion Chambers. Halloween II captures the feel of the original effortlessly while adding its own story to Halloween mythology.
2) Halloween (1978)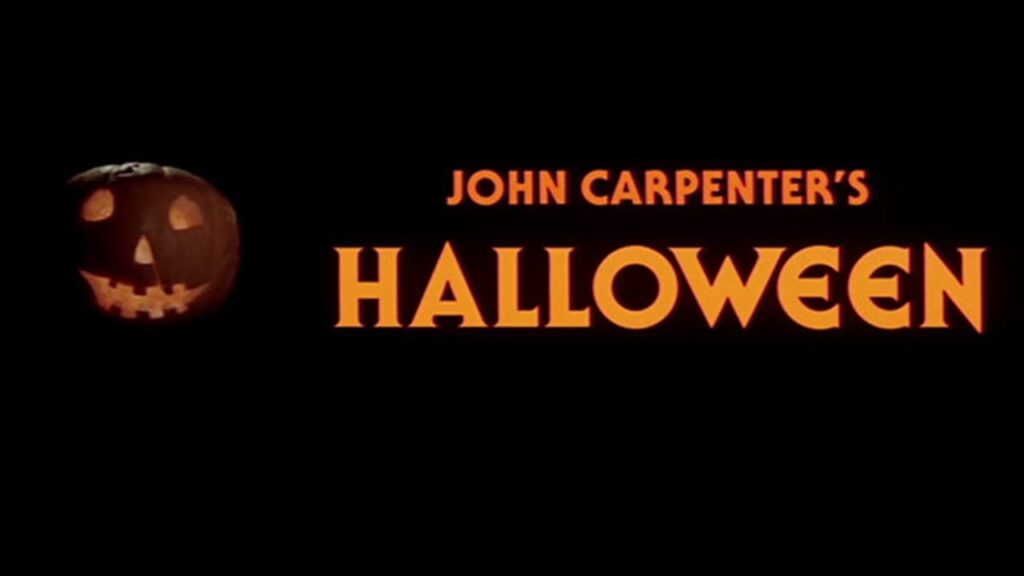 John Carpenter and Debra Hill's Halloween is a true classic and the Cadillac of slasher films. Made on a budget of just $325,000, it redefined the horror genre and continues to stand the test of time. It's a character driven tale, with heart and scares, whereas many slashers from that era focused solely on body count and gore. The ambience, atmospheric lighting, and camera angles matched with one of the most memorable scores in cinematic history all contribute to the film's undeniable success.
We're introduced to Laurie Strode, an intelligent and strong final girl who prevails against evil. She's an antagonist audiences relate to and root for because of her vulnerability played so smoothly by Jamie Lee Curtis in her first starring role. The movie's suspense slowly builds with the entrancing soundtrack, as we follow Laurie's journey from daytime to evening on Halloween night.
Everything works in Halloween and it's a film I never tire of watching; it feels familiar and comfortable, like I've been friends with the characters for years. It's a simple story set in a quiet small town about a killer stalking babysitters on the scariest night of the year. Carpenter's creative camerawork following Michael Myers lurking in empty spaces keeps audiences on edge throughout the film's runtime. Halloween achieves tension with very little on-screen gore and has earned its reputation as one of cinema's most terrifying horror films. Every film in the franchise, no matter their ranking, comes with flaws, but this original film is as close to perfection as it gets. It's truly a work of cinematic art.
1) Halloween H20: Twenty Years Later (1998)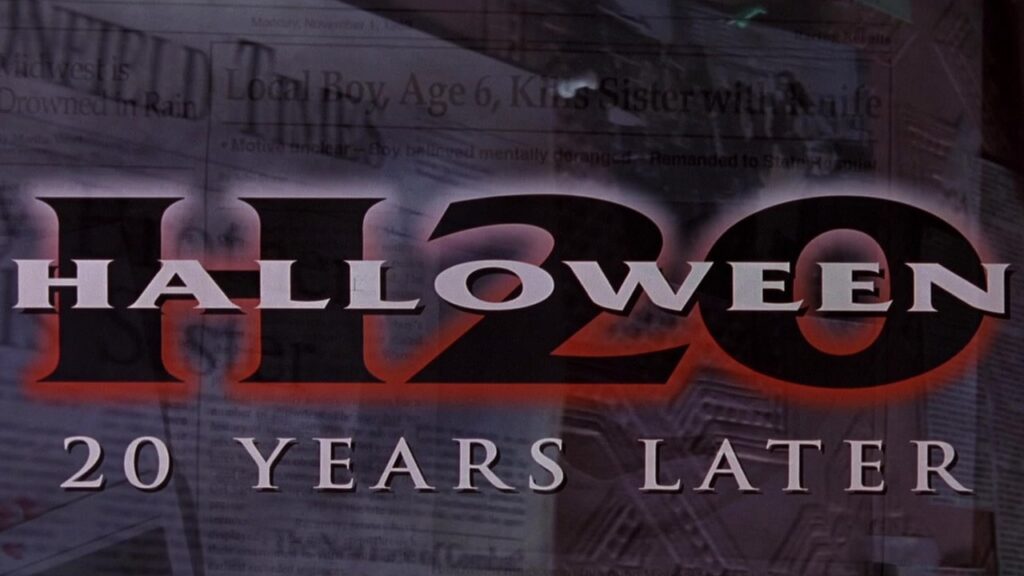 It's rare that sequels live up to the original but Halloween H20: Twenty Years Later is an excellent contender that matches the suspense of John Carpenter's classic. While I feel Halloween is the better-made film of the two, I have ranked H20 as first place because it's my personal favorite and the entry I've watched the most from the franchise.
H20 opens strong with Michael returning to find Laurie's whereabouts and killing Marion Chambers in the process. We're introduced to a vibrant new cast featuring Josh Hartnett, Michelle Williams, Jodi Lyn O'Keefe and Adam Hann-Byrd, and their playful banter matches the smart dialogue of Laurie, Lynda and Annie from the original. There are fun homages sprinkled throughout the film's short but effective runtime, like a recreation of the classroom lecture on fate, this time led by Curtis' Keri Tate (an alias used after faking her death), and a cameo by Janet Leigh with the same car she had in Psycho, a film that inspired Carpenter when creating the original Halloween.
Jamie Lee Curtis makes an epic comeback as Laurie Strode, and we see how she's been living with the trauma of that Halloween night twenty years prior. Her character arc is thrilling to watch as she decides to stop running and finally stand up to evil once and for all. The reunion of Laurie and Michael is done seamlessly, and you can feel the sheer terror as Laurie comes face to face with her bogeyman again after all this time. The film's energy builds fantastically within the fun setting of a dark and empty private school right up until the triumphant showdown between brother and sister that plays out.
This 20th anniversary film has moved down on many rankings I've seen since the release of the new trilogy, but I genuinely feel it's still top tier. Sure, the mask design is a negative but there is plenty that makes up for it. The final scene of H20 is one of the best in the entire franchise, when Laurie decapitates Michael with one fast swing of the axe as Carpenter's score perfectly leads into the closing credits. I get chills every time.
You might also like
---
More from Stories
---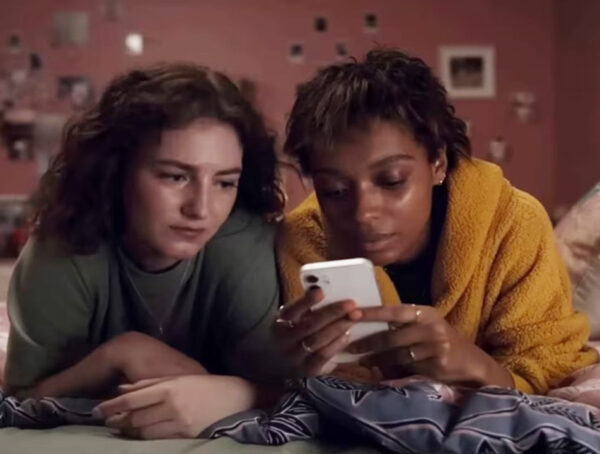 179
For the 2023 North American summer movie season, which officially started May 5 and continued through the (September 2-4) Labor …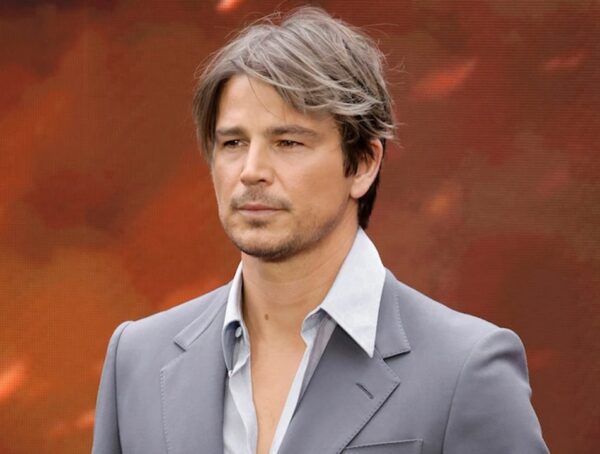 177
While watching writer-director Christopher Nolan's epic film Oppenheimer (2023), the story of American scientist J. Robert Oppenheimer, and his role …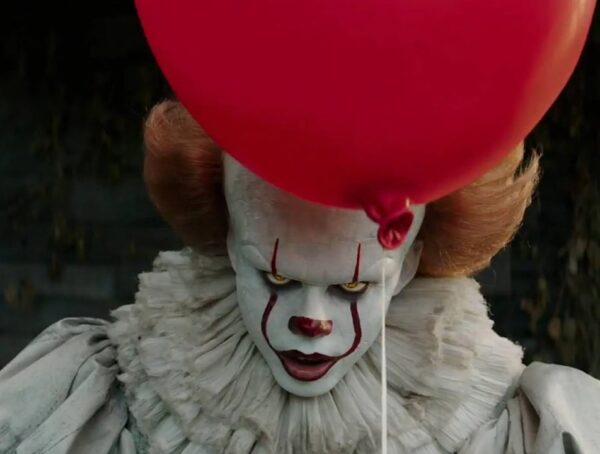 323
Almost as great as my love for watching horror films is my fascination with how well they perform at the …