Their Saga Ends.
4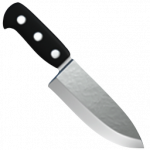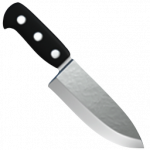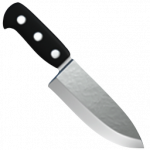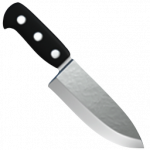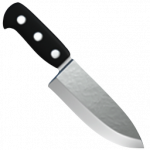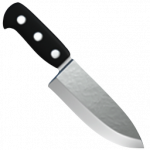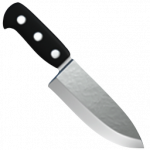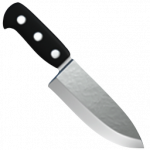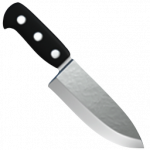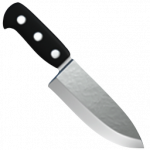 Their Saga Ends.
*contains spoilers*
"Expect the unexpected" could be the motto for Halloween Ends, the final film in David Gordon Green's threequel. The director explores uncharted territory and offers a new take on the Halloween mythology, and while it may be a bold move to go in such a different direction for a concluding chapter, it pays off well due to the compelling narrative and performances. However, because there's a contrast from other films in the franchise, this new entry is sure to divide fans.
Ends' strong, bone-chilling opening scene sets the tone for the remainder of the film's runtime. Almost immediately, there's a sense that this won't be a typical Halloween movie, with its pronounced focus on how trauma can form destructive patterns and push people down troubled paths. This theme is visualized in the opening credits sequence with a jack-o'-lantern transforming, and further emphasized with the introduction of new character Corey Cunningham, played by the talented Rohan Campbell. It's also reinforced how the community of Haddonfield has been negatively impacted by Michael Myers' wave of destruction. 
While it's admirable that David Gordon Green chose to take such creative liberties, Ends feels disconnected from his first two films. It's apparent that there wasn't a set plan in place during the creative process as each film's concept feels different, and with this new film, quite drastically. Ends would have actually worked better as the intro to a new trilogy, and if that was the case it would have also allowed time to flesh out some of the themes and characters. 
With that being said, the direction of Ends feels refreshing. Audiences expecting a traditional Halloween movie may wind up disappointed, but for those with an open mind, it's a satisfying viewing with strong rewatch appeal. Green introduces ideas from past films that never came to fruition, including the copycat concept originally planned for Halloween H20. The opening credits are done in the same style as 1982's Halloween III: Season of the Witch, and just like that film this one, too, seems unconventional. Halloween Ends is marketed as Laurie and Michael's final, most epic showdown, which is up for debate. To me, that title still belongs to Halloween H20. While Halloween Kills focused primarily on Michael, here he is used sparingly albeit effectively. His chilling presence remains in Ends, with Myers now living in the underground tunnels since his house has been demolished. Michael is in a weakened state, which makes sense after the beating he took in Kills, but he soon becomes stronger as it gets closer to Halloween and he starts to kill again. Kudos to James Jude Courtney for another masterful showing as the shape. 
Jamie Lee Curtis delivers a stellar final performance as Laurie Strode. Having gone to therapy for her PTSD, Laurie is making an effort to live a normal life and working on her memoir titled Stalkers, Saviors and Samhain. It's a return to innocence for her at the start of the film and it's reminiscent of the original character audiences fell in love with. The franchise really functions on a pick-your-own-adventure format, and because of this, there have been various versions of Laurie Strode. In this film, she is lighter, but still badass, and more true to her character. She exudes a strength and resilience that is exhilarating to witness as she triumphs over evil one last time.
Andi Matichak has more to work with in Ends. The character of Allyson is further developed so one feels more of an attachment to her; there is empathy towards Allyson after all she's been through, and it's clear her judgement is clouded from the trauma she suffered as a result of 2018's massacre. A fatal attraction is explored between her and newcomer Corey which is thrilling to watch. Her final scene in the film is an emotional one, but it seems necessary.
Kyle Richards is in more of a supporting role since she was written into the script after it was initially completed. Ideally, Lindsey would have been better utilized, but the audience still learns more about her character despite her limited screen time. Her scenes provide an endearing glimpse of Lindsey's friendship with Laurie and how they've bonded throughout the years. Kyle serves up an edgier look, while occasionally still rocking her traditional plaid. It felt strange though that Lindsey wasn't included in the final act showcasing the residents of Haddonfield.
Much of Halloween Ends relies on Rohan Campbell's character Corey, which could be an easy make-or-break for the film. Rohan Campbell's acting abilities help sell this new storyline and he does a terrific job with the material. He's introduced as a babysitter at the start of the film, paying homage to John Carpenter and Debra Hill's original story. His good guy persona soon changes after tragedy strikes and he becomes fascinated with Michael Myers. Had this been a stand-alone film and not Laurie's and Michael's last showdown, or if they included his character in Kills, he would likely be better received by some fans.
Halloween Ends treads new ground in the series but there are still subtle references to the previous films. Photos of Annie and Lynda hanging on Laurie's wall, a cameo by Nick Castle himself who uses one of Lynda's iconic lines and Don't Fear the Reaper playing over the end credits are some of the fun Easter eggs fans are treated to. Visually, the film is top-notch and has an '80s feel to it. Themes from John Carpenter's Christine are used as reference and an automotive junkyard is a big part of the setting. The unique tone allows for more creativity not just with the story but also with the style of cinematography. Ends has a nice atmospheric quality to it and really gives off the vibes of the Halloween season, something that lacked in Halloween (2018). The soundtrack is stimulating, and arguably one of the best of the franchise, with songs from Boy Harsher and Johnny Goth, amongst others. Once again, the John Carpenter/Cody Carpenter/Daniel Davies score is outstanding from the film's opening credits to its closing ones. 
The Halloween lore is expanded upon in Ends and it's a soulful, innovative entry; however, there are still a number of questionable decisions:
1)     Hawkins (Will Patton) is an afterthought even though his character was built up in Kills to have more significance, especially through the flashback scenes. He didn't need to have a huge role in Ends but they could have given him a bit more to do.
2)     There are unanswered questions throughout this trilogy about the force behind Michael Myers. Is he just a mentally unhinged old man? Does his mask or the radio station play a role in his evil? Is there a supernatural force behind him? How can he kill an entire firefighting crew but is roughed up so easily by Corey and Laurie? Ends leaves you with even more unanswered questions.
3)     The weirdness of the film is enjoyable, but the last chapter of a trilogy may not be the best time to experiment with completely new characters and stories. Ends works better when thought of as a stand-alone film, directly following the original. Even if it followed Halloween (2018) it would have made more sense that Laurie had finally moved on, believing Michael had died in the fire. But after the events of Kills, and knowing Michael is still on the loose, it doesn't gel well. Again, there is the feeling that the trilogy wasn't properly mapped out.
4)     Michael's and Laurie's final battle was intense but demanded much more screen time. Several scenes from the trailer were cut, including Laurie's line "come and get me motherfucker!" which would have added a punch. In fact, an additional 10-15 minutes would have gone a long way with fans and would have made up for Michael's frequent absence during the film. When Michael finally shows up at Laurie's house it's somewhat anticlimactic and needed more of a 'Wow, he's back!' moment. In fact, this entire trilogy doesn't have a moment as rousing as Laurie and Michael's first encounter in H20. Still, Michael's fate in the film is poignant and handled thoughtfully, which feels like a nice wrap-up.
Halloween Ends is an eccentric entry and '3' proves to be an unusual number in the franchise. David Gordon Green takes big risks, and while his trilogy doesn't necessarily feel cohesive, this final film is a worthy entry, staying true to the ideas and themes of the original. It's experimental, fun, fresh and rebellious. Lengthening Laurie's and Michael's final fight may have scored this final film a 5 knife rating, but it was still a visceral experience. Ends won't be a Halloween treat for everyone, but there is definitely a strong possibility of the film developing more of a cult following in the years to come.
Getting to see new Halloween movies in theatres over the past five years has been memorable and rewarding as a true super fan of the franchise. Jamie Lee Curtis and the character of Laurie Strode are given a respectful send-off in Ends and it's heartwarming to know she will get somewhat of a happy ending after years of being tortured by her monster. She's the reason I became so invested in the world of horror and she's forever left her mark on the genre and the Halloween franchise. Thank you Jamie Lee Curtis for giving us 45 years of Laurie Strode, our ultimate scream queen and final girl.
You might also like
---
More from Reviews
---