Sponsored feature: The Line Film Co.
Final Summer is an upcoming slasher film written and directed by John Isberg.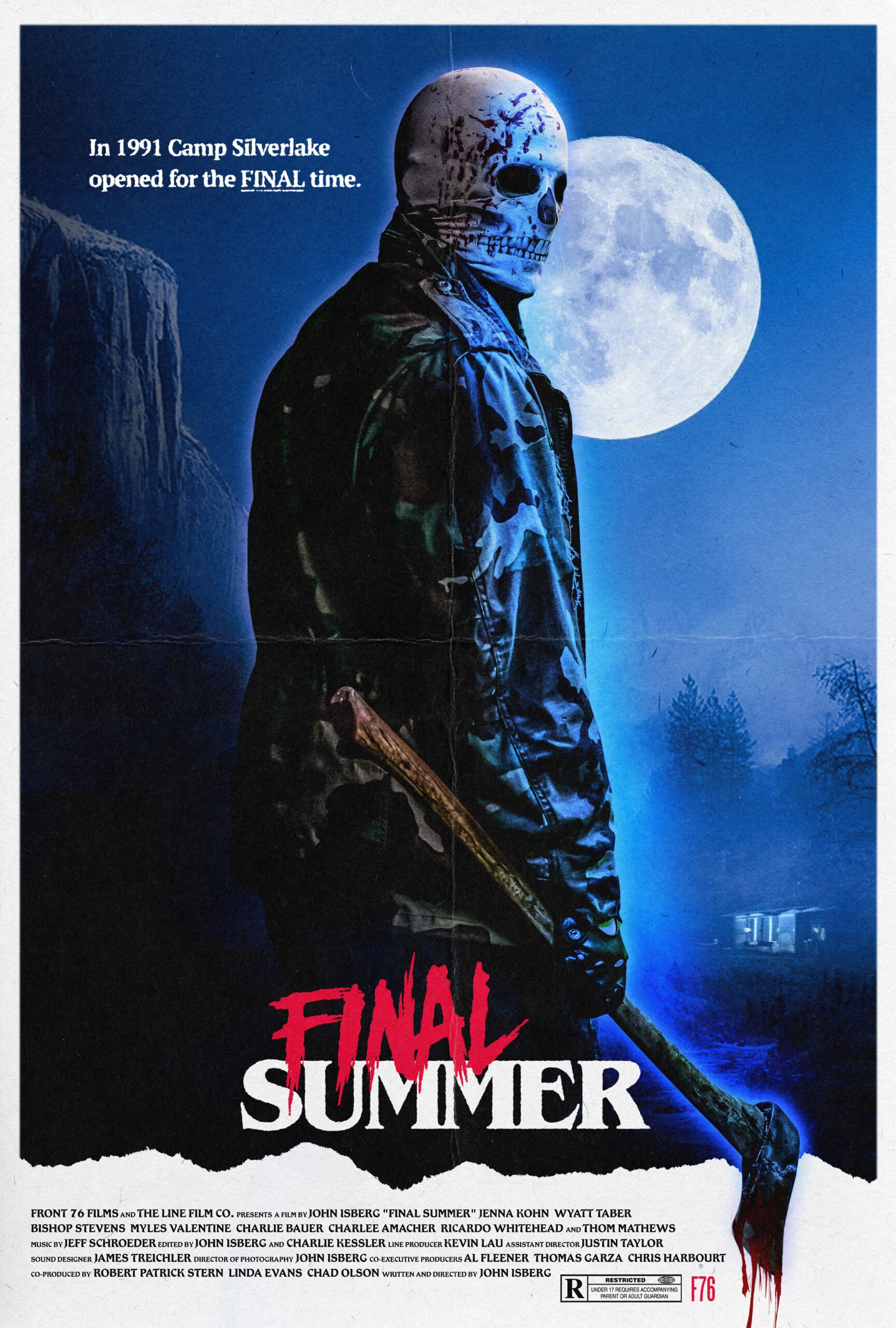 Poster design by Creepy Duck Design.
Official trailer
Festival teaser trailer
It is late summer 1991 and the final day of summer camp at Camp Silverlake when tragedy strikes. That evening, as the counselors attempt to shut down the camp for the season, someone is waiting in the darkness to seek revenge on the unsuspecting camp. Who is the masked killer? Is it the camp urban legend? Or is it something more sinister? Not everything is what it seems at Camp Silverlake.
A Q&A with director John Isberg
Hi John! Thanks for joining us at Rabbit in Red and congratulations on the release of your new film Final Summer. I just recently got to watch it and am really impressed! Tons of suspense, solid performances from the cast, a terrifying killer and fun twists along the way. How long has the film been in the making?
I started developing the film in 2019. I started a non-profit indie film workshop collective locally in Champaign-Urbana back in 2017 and a lot of the film crew came from that. We did a lot of exercises on cinematography, working with actors, script development, working on set, all sorts of things that really helped build our crew up. We also worked on a Netflix doc Rising Phoenix, a couple of other indie features, music videos, a narrative streaming series for University of Illinois and over time I started to think more about making a feature film. I'd talk with other local filmmaker friends and we'd always talk about making a feature. I remember saying it was going to be rough for whoever was going to be the first through the wall, and go figure it had to be me, lol.
We were planning to shoot summer of 2020 but Covid hit. We pushed it a year and shot in August of 2021. We shot a sizzle reel summer 2020 and spent the rest of the year prepping for the full shoot. I worked on the film Revealer for Shudder in the summer of 2020. That experience helped me with learning how to use Covid protocols for our film. After we wrapped Final Summer, I've been editing for about 12 months. I did some test screenings with friends, horror fans and others to get feedback and went back into the edit. We had a premiere at Popcorn Frights Film Festival in August of 2022. After the fest, I went back and recut it a bit more, added a few new things and it's been a real journey getting to this point.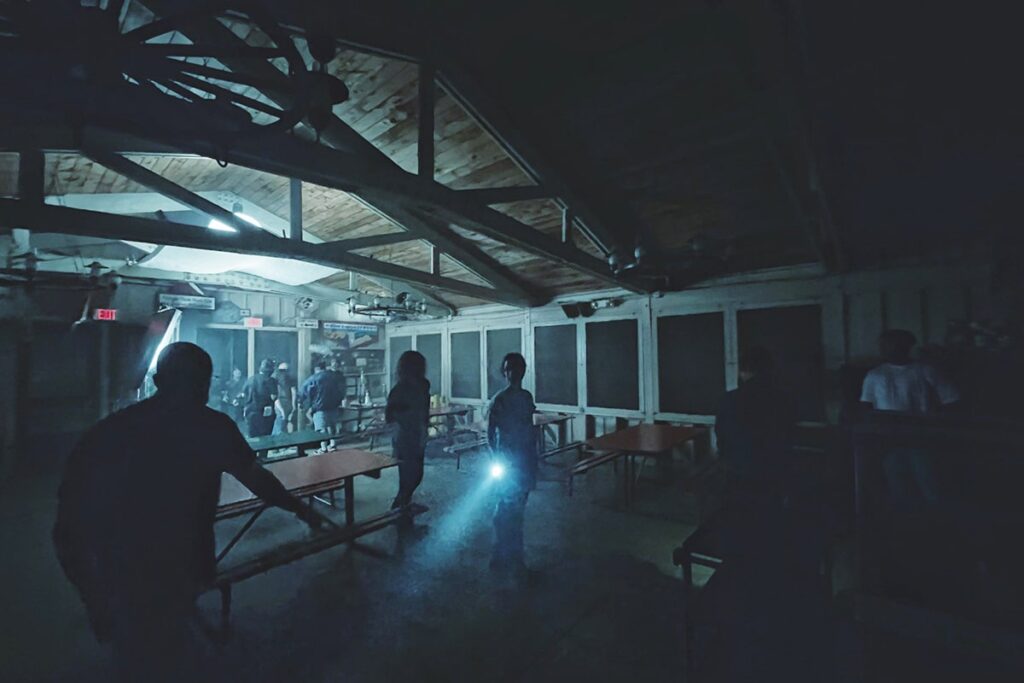 Final Summer is a throwback slasher film and it really feels like a love letter to Friday the 13th. Besides paying homage to Friday the 13th, were there other campground slashers, or just slashers in general, that you drew inspiration from when making this film?
I definitely love the Friday the 13th films, but there was also a lot there from other slasher films. Prom Night was a huge one, Bob Clark's Black Christmas, George Mihalka's My Bloody Valentine, Wes Craven's Scream and of course John Carpenter's Halloween. But also the sense of fun from other films like The Lost Boys and Jordan Peele's Us. And then you've got films like The Burning and other '80s slashers like Final Exam, Edge of the Axe and a few others. Madman is really fun too. Movies, like Say Anything, and music from 1991, were huge inspirations. Slowdive's song Souvlaki Space Station was a huge influence for me on the emotion of the film.
Strangely, the film was actually a really personal film for me. I was inspired by the "Final Girl" character as I felt that it really represented what it means to be a survivor, as I'm also a survivor. I went through a pretty terrifying situation and developed PTSD from it. I think when you go through situations like that, you experience something so unreal and so crazy and you find that it's hard to really relate but for some reason, I could really relate to the "Final Girl" character. I saw the character as a sign of strength and that was something that I really wanted to focus on with this film.
I also wanted to show some of the layers of PTSD. I taught kids with emotional disabilities in middle school for four years and all of them had PTSD. I always thought they were the strongest, toughest kids in the school because they were survivors. My dad had PTSD from working as a paramedic in the EMS field for 35 years and I developed PTSD from an abusive relationship I was in. There are layers to some of the characters in the film that I was conscious of, one representing more of the "Fight or Flight" of PTSD and the other representing someone further down the road, recovering from PTSD but still dealing with ghosts from their past.
While it's a slasher film, I didn't want it to just be about a masked killer in the woods, I wanted it to be about being a survivor. That was a big inspiration for me.
I was inspired by the "Final Girl" character as I felt that it really represented what it means to be a survivor, as I'm also a survivor.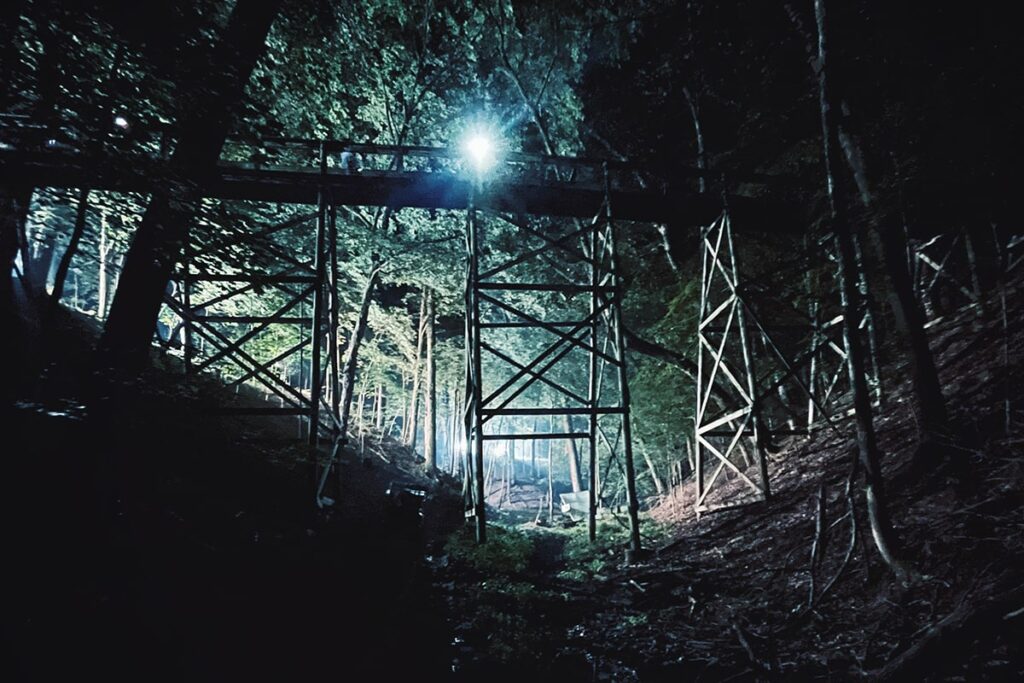 What was it like working with Thom Mathews, star of Friday the 13th Part 6: Jason Lives, on this project? How did he get involved?
Thom is awesome. There were elements of the film that I think he really responded to and it was meaningful to see that, on many levels, a lot of us could relate to what the film was about. I reached out to his agent and we started talking. We had a Zoom meeting and talked about the film and what I was going for. It was really cool because I'm also a fan of Friday the 13th films so I definitely respect what he means to that audience. I feel his character of "Tommy Jarvis" is as important to the Friday series as Jamie Lee Curtis' character is to Halloween. I think his character is as close as it comes to being the heart of that franchise and would love to see someone reboot that franchise and put him in the lead. He's a great actor to work with, I really enjoyed working with him. He brings a lot of experience and knowledge and has a great language for film that I really responded to.
I've got a really fun idea for the sequel and wanted to build his character up more if we are lucky enough to get another shot at the ring. We'll see how this one goes, but I've got a planned three-story narrative arc for the film if this connects with people. I know I learned a ton from it and would love to take the lessons learned from this one to the next film.
We've seen a lot of camp slasher films throughout the years. What makes Final Summer stand out from others?
I think for me, it is at its heart, a story of being a survivor. That's a hard place to be sometimes and it's not as easy as a character just asking, "Am I going to be okay?" at the end of the film and someone says, "yeah, you'll be fine", lol. It takes time to heal, to trust people again, and many times, you'll struggle with all of that long after the lights and sirens go away.
I think for Final Summer, it's a mix of characters that you care about and a villain that is very real. I didn't want the film to have this 'unstoppable killing machine" like Jason, but more like "What if Ted Bundy wore a skull mask?" Something to that level of psychology while keeping them more vulnerable. It's a strange thing to understand the psychology of some of these characters because it's hard to accept that there are people out there without empathy, who are predators that see you as a means to their own ends. But they do exist. And that is far scarier to me than a guy in a hockey mask.
When you live through crazy situations and survive, you are the one who is unstoppable. That's the story I wanted to tell.
I didn't want the film to have this 'unstoppable killing machine" like Jason, but more like "What if Ted Bundy wore a skull mask?"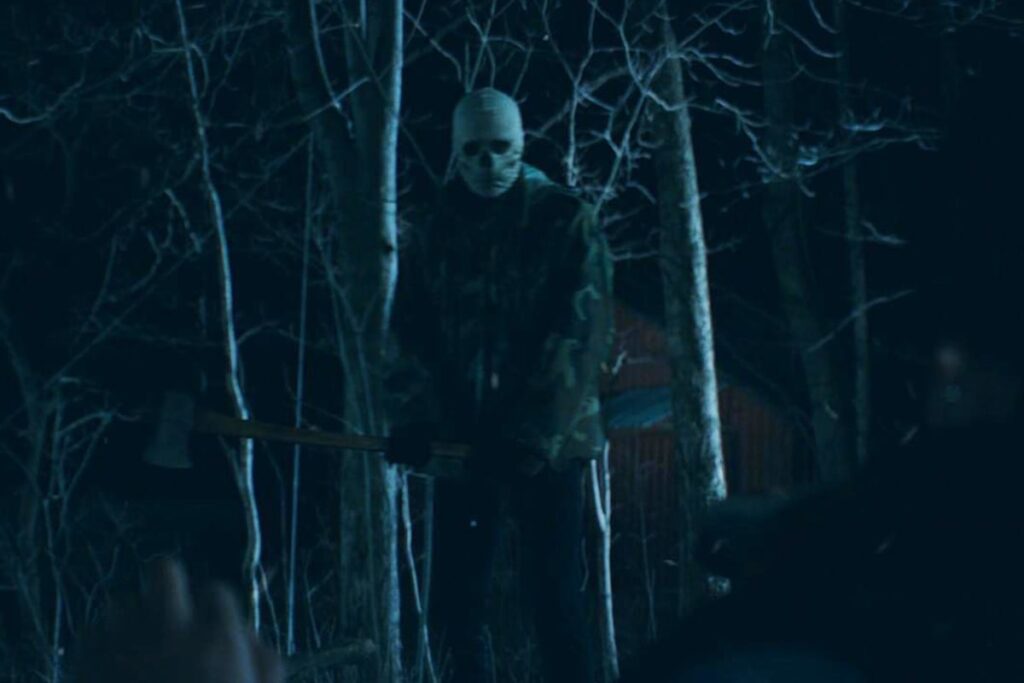 The setting of Camp Silverlake is quite stunning. It's the perfect playground for a slasher film. Tell us about the location scouting process.
I found Camp Drake in Fairmount, IL about 30 minutes east of Champaign. I liked the isolated feel of the camp and it felt timeless so I knew we could put most of our period details into wardrobe and let the camp just exist as it had for many years there. I wrote a lot of the script for the camp, the pool, dining hall, bridges in the forest, river, etc. I went there over many months to figure out camera placement, lighting, how we could shoot the film efficiently and make our days. They were really great to work with and very supportive. It was a lot of fun shooting there, we stayed at the camp the entire shoot so it felt like summer camp, (well, if you don't include that it was a really physically draining and tough shoot, then it was kind of like summer camp, lol).
It's clear when watching Final Summer that you understand the importance of a great chase scene. I imagine shooting them at night time could be difficult. What was your biggest challenge when filming these scenes?
Time is always the biggest challenge. We were a relatively green crew so we tried as much as we could to have lighting diagrams, blocking for camera ready, all of that. It's funny because I didn't really think about the scale of the film when I was planning it, but it hit me at the end of the first day of filming, that we were essentially shooting this 1980s studio-level, studio budget action/horror franchise film with a bunch of us kids from an indie film workshop out of Champaign, IL. I mean, it was kind of crazy, funny and completely scary, lol.
We would shoot most of the action scenes in stages. Luzzo, the fight choreographer would work on the blocking with actors. He was also under the mask for most of the film so that was really helpful too. Anything that was felt to be too dangerous, there are always cheats you can do with the camera or with editing, so we would always prioritize safety for cast/crew.
I think the ambition of what we were doing became pretty clear that first night. You've got night forest exterior lighting which isn't easy to do. We didn't have condors or anything so I developed a system for lighting in layers that helped us get through that. Close lighting the deep background, direct lighting the mid ground of a shot and then always softer bounced lighting for hero set/foreground action. We used a lot of 8x bounce and almost all the night forest exterior lighting was LED lights from Aputure (mix of 120d, 300d, 600 and a couple of the Nova's). We had a "tube of death" out there for haze to help with raising ambient lighting, which is another fun layer to add as now you are chasing the wind, so it was definitely a crazy, insane dance that we were doing out there in the forest, lol.
Zack "The Airbender" Cook, one of our production assistants really killed it with the haze.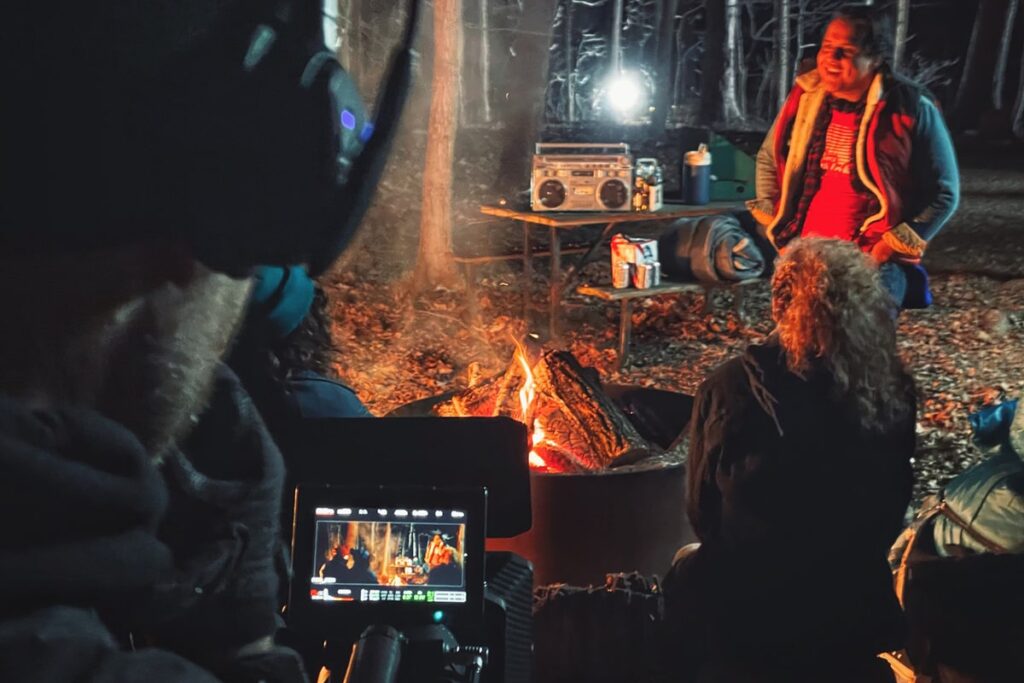 One of Final Summer's best qualities is its cinematography. Really high-level camera angles and top-notch atmosphere throughout. What were some of your team's goals when it came to the look of the film?
Thanks! I shot the film on my Red Epic Dragon. I shot on Atlas Anamorphic lenses 2x. I used a 40mm, 65mm and 100mm. But I think for the most part I stayed on the 40mm for most of the film. There are a couple of scenes where I went with spherical. One of the end scenes I shot on an Angenieux EZ-1 30-90mm zoom. I probably would've shot the film mainly on that lens if I were to do it again, much more efficient, with no lens swaps, punching in and grabbing shots, and faster overall.
It was my first time shooting anamorphic, so a bit of a learning curve. Those lenses are really nice at f4, but when you're filming night scenes, you're down around a 2.8 and those lenses get a bit more soft.
I think that strangely ended up working out for us as a lot of the 1980s films are much softer in image than modern films. I always wanted the film to feel like this forgotten '80s horror franchise and so in a way, that softness of the image really helped to make it feel like from that era. Modern audiences are more used to that clinically sharp feel so I think it was an adjustment for people to look at the film from that point of view. And of course, you've got John Carpenter shooting the original Halloween on anamorphic too, so I think it lends to a certain feel of the image that I really like.
I talked to cinematographer Rodney Gibbons who shot the original My Bloody Valentine as I was really impressed by the look of that film, and he was really cool and shared a lot of advice and insights into filming. His sequence in the steam room in MBV, the softness of the light is really beautiful. Also had some good advice from Shelly Johnson, ASC who shot The Wolfman and gave me some thoughts on night forest exterior lighting. I also looked at the first season of Stranger Things and borrowed a lot of the "lens flare in the forest" stuff from the 2009 Friday the 13th reboot.
It's funny too as with horror, there is so much visual storytelling going on, all those crucial inserts, reaction shots, slow push-ins, all of that is so crucial. So much visual information you need to convey, so there was a lot that I learned on this one that will help with future films and save me from having to do as many pickups.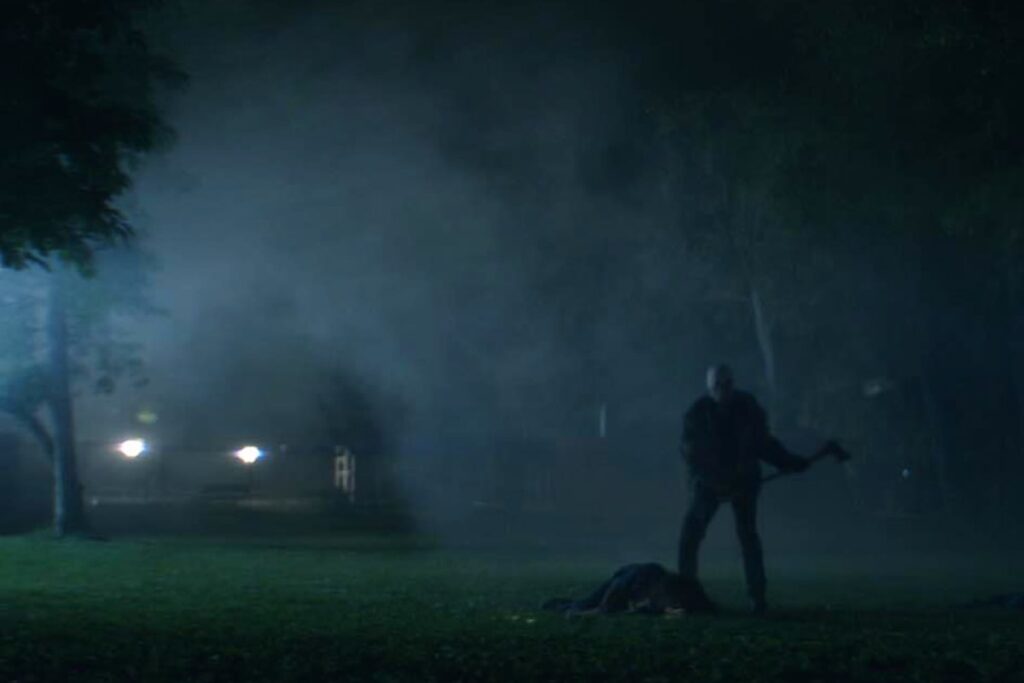 Tell us about the design of the killer's costume. How did you come up with the look?
I wanted something sleek and scary while also very simple. I used my old Army field jacket for the coat. I was looking everywhere for a simple skull mask, which was not simple at all. A lot of latex skull masks didn't really fit right and I wanted something sleek and tight around the head. There was a company from Minnesota that made the mask and I kept going back to it. Something about it just really resonated with me. I ordered a couple copies and did some camera tests at home with the mask and it just felt right. I wanted something that could give you that "Michael Myers coming out of the darkness" behind Jamie Lee Curtis from the original Halloween feel and also evoke some of the hockey mask from Friday too. I liked that it felt emotionless. Also, lycra/spandex shorts were a big trend in the early 90's so it felt right to the time period to have something that was form-fitting and felt like lycra as a mask.
Final Summer is about to go into its festival run. What upcoming festivals can horror fans watch it at and when/where will the film be released?
We've got two premieres in the UK, one was 10/1 at The Dead of Night Film Festival in Liverpool and another later at Cine-Excess in Birmingham in the UK. There's another coming up in Argentina and then we'll have a really fun one 10/21-10/22 at Scarefest in Lexington, KY with a ton of the original Friday the 13th and Nightmare on Elm Street cast who will be at the Horror Con part of Scarefest. Thom will be there as well, so should be really fun. I'm really interested to see how those fans of the original films and who grew up with those '80s slasher movies that I love, how they will respond to Final Summer. I think that will be really cool to share the film with that audience. It's definitely a throwback to that era vs. the more modern arthouse horror of studios like A24 and Neon, IFC Midnight so I'm really curious to see how the audience reacts.
We will have a special Drive-In screening at the Harvest Moon Drive-in for the hometown crowd on 10/13 playing opposite Halloween Ends.
Currently talking with some distributors so hopefully, we'll be into a wider streaming release next year. Got a few irons in the fire and I'm really excited for what's coming next.
The response so far has been really incredible and I think it's connecting with people in a cool way. I think when people see that there is more to this film than an homage to Friday the 13th, I think that to me will be where we find our audience. I'm really excited, it was an insane amount of work to get to this point and I'm just really grateful to the cast and crew and everyone who has supported us in making this happen. It's not easy to make a film and I'm excited to finally be able to share it with more people!
Final Summer will be premiering in drive-in theatres on October 13, 2022. To learn more about the film visit finalsummerfilms.com.
Follow Final Summer on Facebook, Twitter and Instagram.
You might also like
---
More from Indie Horror
---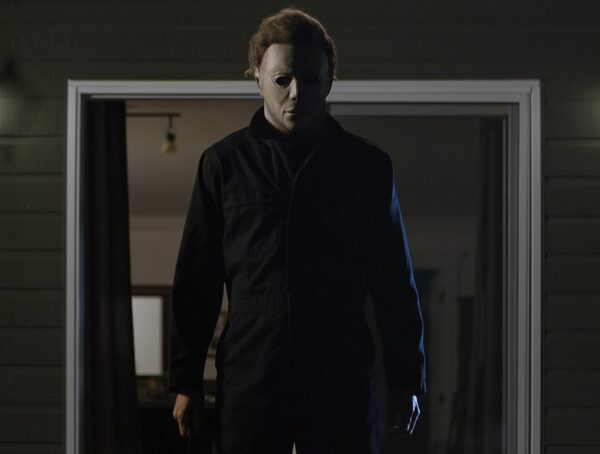 370
Sponsored feature: Prodimage Films Halloween Stalks is a new fan film and a love letter to John Carpenter's original masterpiece, written and directed …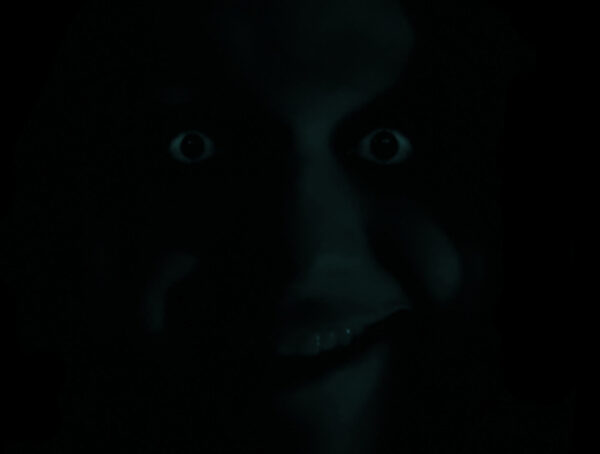 179
Sponsored feature: JTC Productions Be Careful What You Wish For is a new horror short written and directed by John Channell. After his father …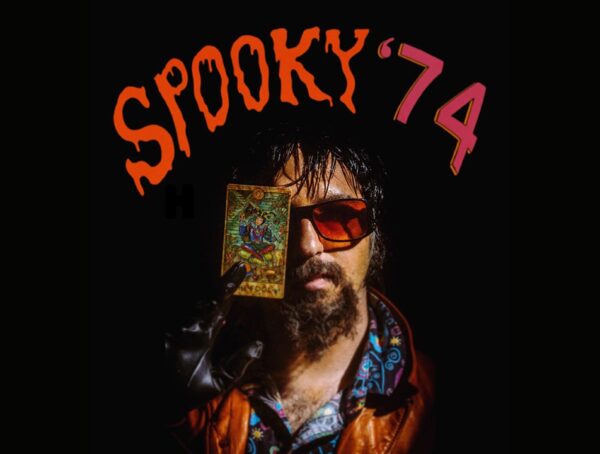 235
Sponsored feature: Wicker Sticks Sinema Spooky'74 is an upcoming psychedelic horror-comedy written and directed by Gare Scare. Something strange is in the air. On …