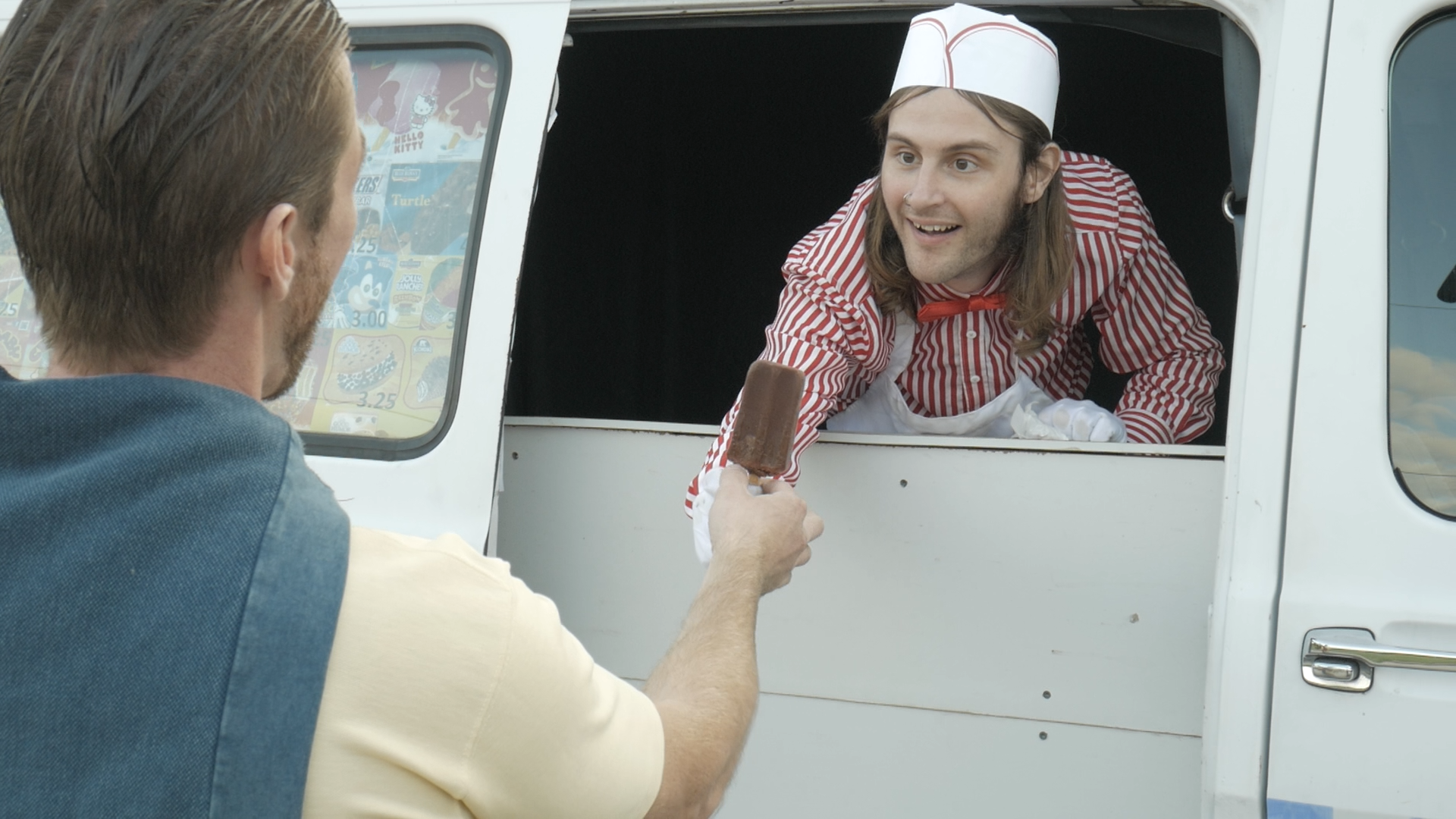 Bloody Sundae is a new horror short written and directed by Cody LaRue.
It's the hottest day of the summer when a mysterious Ice Cream Man shows up in town to deliver his sweet salvation to the needy masses…but it soon becomes clear that the frozen treats are not the only thing he's delivering.
The full film + Q&A with director Cody LaRue & co-writer/producer/actor Dylan Grady below. 
Rabbit: Congratulations on your terrifying new horror short, Bloody Sundae! A macabre film that's sure to give you chills, and not just from the ice cream! How did you come up with the story and the concept of a killer ice cream man? 
Cody LaRue: Dylan, myself and the rest of the Flint Rat crew had been wanting to do a slasher for a while and wanted to come up with a concept that we could shoot quickly, cheaply, and primarily outdoors. At some point, we came up with the idea of the Ice Cream Man and his "Baby Brother" and knew that these would be perfect roles for Dennis and Keith to play. Then of course as soon as we wrote it, everyone had to tell us all about the already existing Clint Howard movie about a killer Ice Cream Man.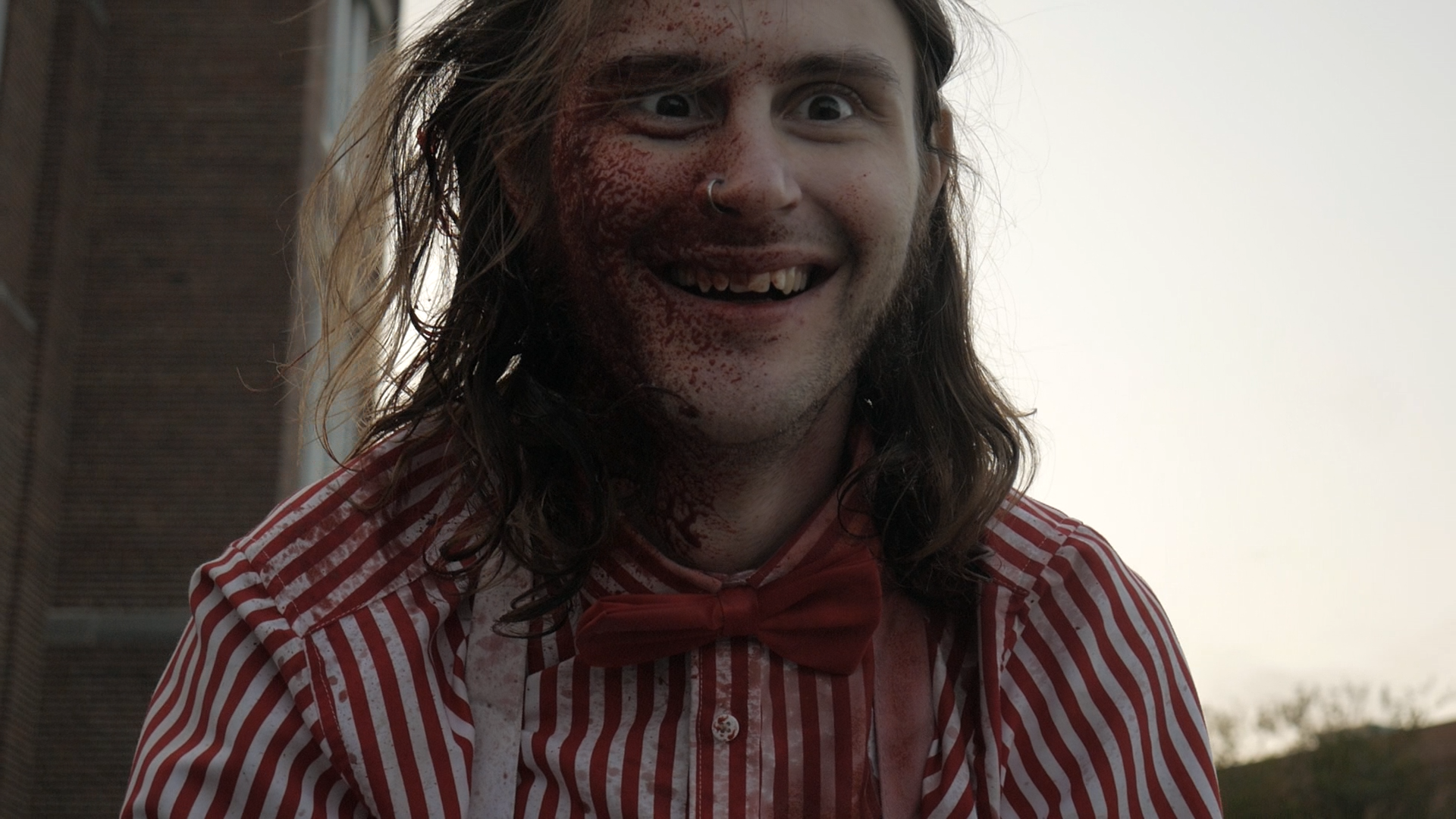 Rabbit: What are some of your favorite horror films? Did any of them inspire Bloody Sundae?
Dylan Grady: Texas Chainsaw Massacre 2, Dawn of the Dead and Return of the Living Dead are some of my favorites that I definitely wanted to pay homage to while making this. Especially Texas Chainsaw.
Rabbit: The film is ultra-gory and filled with intense (and believable) special effects and makeup. What was the most challenging effect to pull off? 
Cody LaRue: My favorite effect in the film was the skin peeling scene on the dry ice that our makeup artist, Taylor, did an incredible job with. The hardest to consistently get to work were all of the pneumatic blood squibs we used to spray blood.  Just a tube filled with blood attached to an air compressor; it sounds simple but it was an absolute nightmare to get these to work consistently. Tensions were high shooting the last scene at the ice cream party as we had to do it all in one night; it was about 2 am and Jeff (one of the effects guys and actors) accidentally set off one of the squibs when we were setting up a shot and completely soaked me in fake blood. It's funny now, but at the time I'd be lying if I said I didn't almost throw a baby fit on set.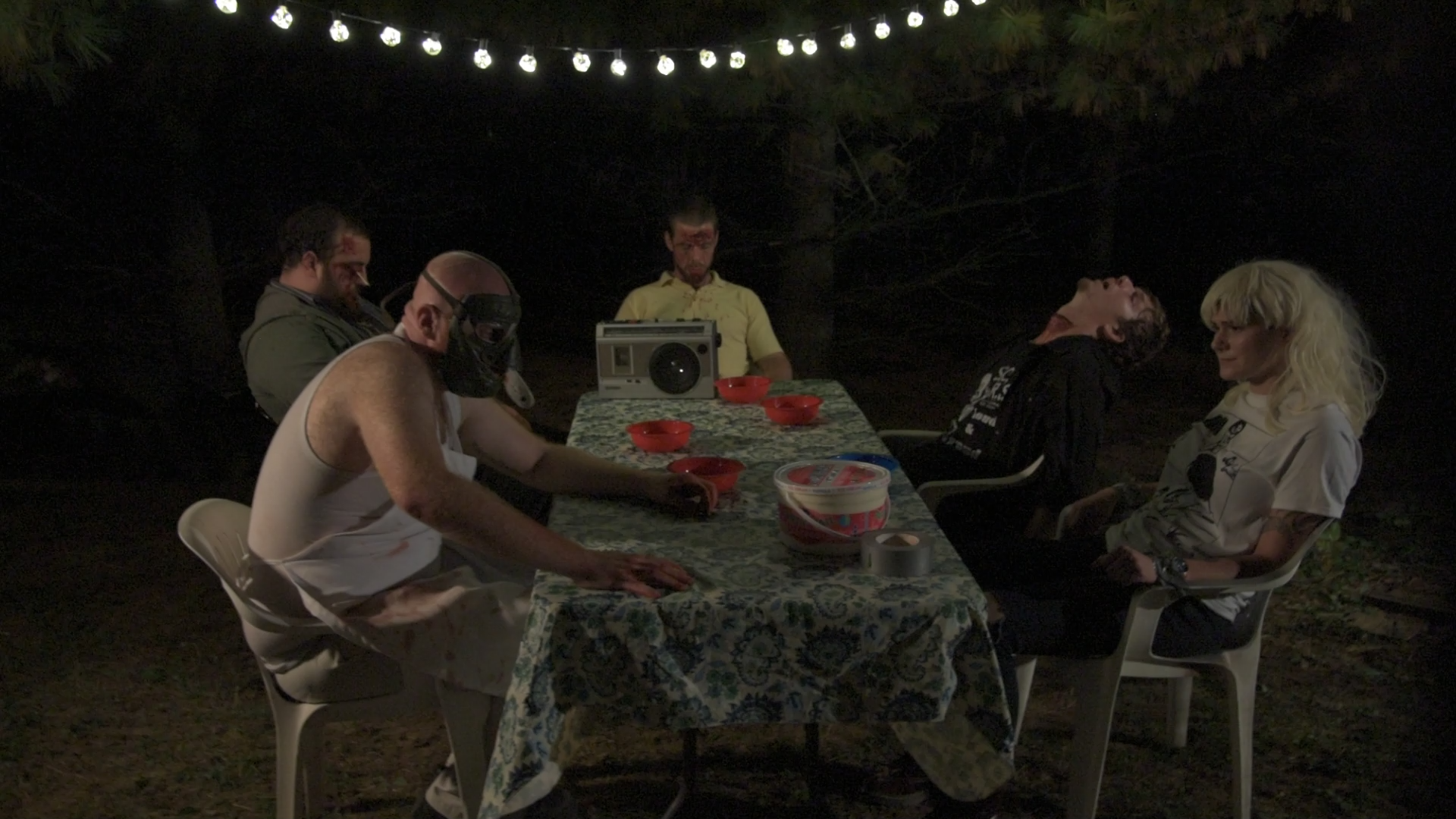 Rabbit: What was the filming process like? Any fun behind the scenes stories? 
Dylan Grady: It was pretty easy going until the ice cream party scene. We knew it was going to go late but it ended up being an all-night shoot and squibs were misfiring and tensions were getting high. Honestly, it was my favorite night of the shoot but I had it easy, being in a chair acting dead and all. All in all, it was a pretty relaxed shoot and the most fun I've had on one of our shorts.
Cody LaRue: Our friend Mar painted the Mr. Tastee van as a homage to the classic 90s Nickelodeon show "The Adventures of Pete and Pete" (please don't sue us, Viacom). During shooting, my daily driver car completely stopped working, so for a couple of weeks I was forced to drive the ice cream truck anytime I needed to go anywhere (including on a date). I'm sure the neighbors hated the van and were happy to see me sell it. Though sadly the van got totalled by the person I sold it to (they were fine); however, I was able to go to the junkyard and pull off a door as a keepsake.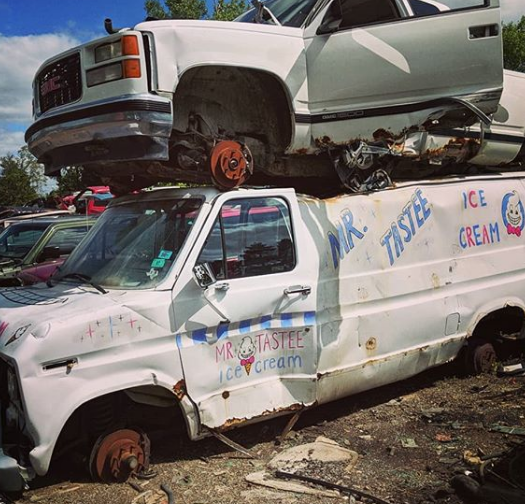 Rabbit: I don't think I'll look at an ice cream truck the same now! What's next for Flint Rat Films? Any other films you're currently working on or releasing soon?
Cody LaRue: We have a few things in the works! We are always putting out dumb skits and other short films on the Flint Rat youtube channel, but also are working on a couple of new shorts that we are very excited about and Dylan and I are currently working on writing our first feature-length film. We will hopefully get another low-brow horror film shot by next year's Tromadance Film Festival.
Follow Flint Rat Films on Instagram, Facebook, Twitter, Youtube. 
Sponsored Feature: Flint Rat Films
You might also like
---
More from Indie Horror
---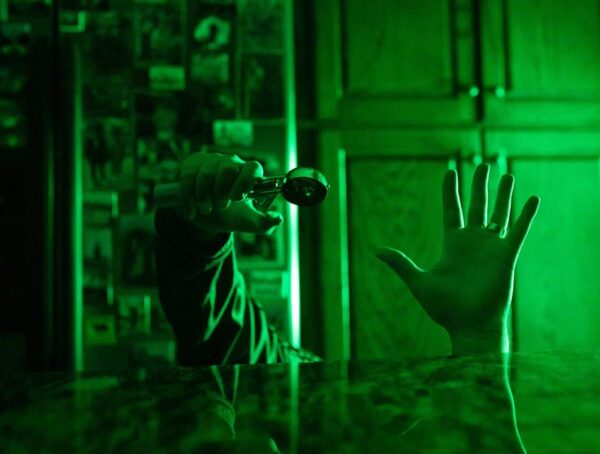 397
Sponsored Feature: Petrichor Motion Pictures Attack of the Swole People is a new horror comedy written by Sean Furey and directed by Elijah …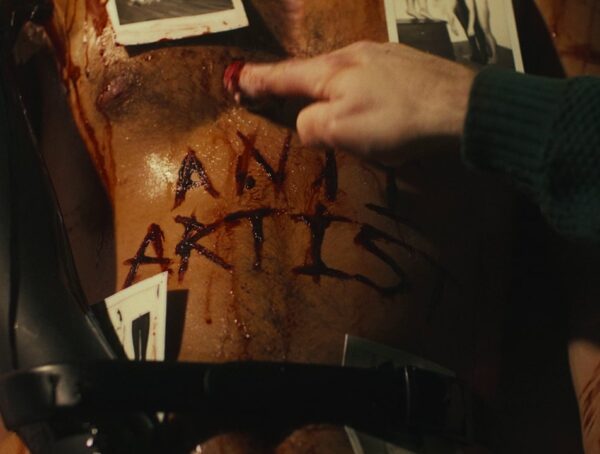 255
Sponsored Feature: SPK Productions & Classified Films AI ARTIST is an award-winning horror short, written and directed by Jessey Nelson & Dani Barker, …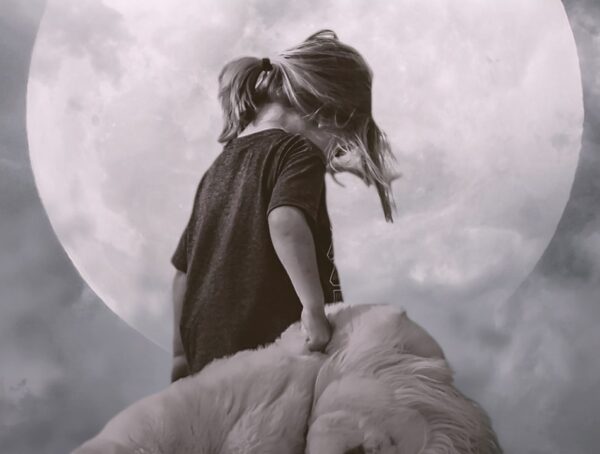 281
Sponsored feature: Extraordinary Pictures LLC Inner Child is an upcoming feature film drama-thriller with horror elements. The story is based on a novella …