Sponsored feature: New 32 productions
Biters and Bleeders is an upcoming psychological horror film written and directed by Charlie Carson Monroe and Raven Angeline Whisnant.
Beneath the thin veneer of their marriage lies a rotting core of regret, frustration, and contempt. Tad and Penelope have fallen on hard times. When Tad's mother unexpectedly dies and Tad comes into possession of his stately family home, he believes it will be the key to solving everything. But what awaits them in that house is not salvation. What awaits them is the final push that will finally send them toppling over that razor-thin edge into the unknown. An infestation of monstrous bed bugs eat through the home and Penelope's psyche. She becomes increasingly desperate for any escape from the countless new bites, the constant feeling of something crawling across her skin, the punishing summer heat, her husband. It's time for Penelope to purge herself.
Q&A with writer and director Charlie Carson Monroe
Thanks for joining us to discuss your new film, Biters and Bleeders! From the synopsis and watching the teaser it looks like it's going to be a wild and creepy ride. Tell us about how you came up with the concept for the film.
So the movie is about a married couple in a toxic relationship whose home becomes infested with demonic bedbugs that finally push their marriage over the edge. I first want to be clear about something: horror does NOT have to come from a place of trauma. I just don't want to, like, mythologize the weird idea of the "traumatized artist." You know? A traumatized artist is not inherently a better one—in fact, my trauma has largely crippled my creative output. Good horror probably usually comes from a place of real FEAR on the writer's part, but that fear doesn't have to be deeper than, say, "caves are scary."
That said, Biters and Bleeders is 1 billion percent a movie about my traumas. Oops! Many years ago, I became trapped in a very toxic domestic environment. A few years after that, I was assaulted. I don't want to be too specific. Then, when I moved to Atlanta to try to become an actor, I had the very unfortunate experience of living through a bedbug infestation. All pests can be ruinous, but there are some special nasty qualities to a bedbug infestation. They are very difficult to get rid of, and they can live almost anywhere. Your clothes, your mattress, your walls, your plushies. The one that really disturbs me is that they can hide between the pages of your books. Utter infiltration. You almost never SEE the bugs, either—you only know they exist because they eat you while you sleep. So unless you have the money to hire an exterminator, you have two choices: wrap everything you own in plastic and try to bake the little varmints to death, or throw everything you own away.
So yeah, all these bad experiences were floating around in my brain for a decade, and then one day in 2021, I was sitting in a hot car, and I suddenly imagined that my body was filled with bedbugs, and that this was the only way to purge myself. And presto—a movie idea.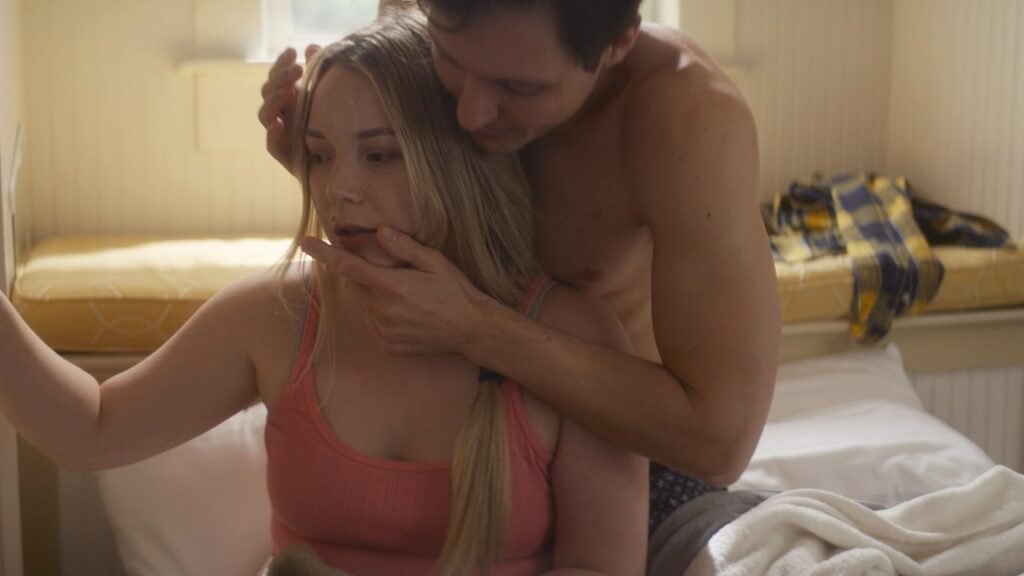 All these bad experiences were floating around in my brain for a decade, and then one day in 2021, I was sitting in a hot car, and I suddenly imagined that my body was filled with bedbugs, and that this was the only way to purge myself.
Were you inspired by any other horror films or directors when making Biters and Bleeders?
Oh yeah, I wear my inspirations on my sleeve. I regurgitate other, better horror creators shamelessly. So let's see…well, my favorite horror movie of all time is THE DESCENT—I am perpetually inspired by the way that movie uses the tension of its setting to put extreme pressure on the cracks that already existed in this friend group, exposing their secrets and resentments. I also was obviously (you'll see, it's very obvious) inspired by HEREDITARY, plus some less obvious allusions to HIS HOUSE, the novels of Stephen Graham Jones, the book TRANSMUTED by Eve Harms, and everything that Jennifer Kent has ever touched. Probably a million other inspirations too. Oh, WHOSE AFRAID OF VIRGINIA WOOLF? Is definitely a major one—that play is essentially a 3-hour psychological horror nightmare about a marriage that just can't take it anymore.
Basically, I am inspired by horror that positions its central conflict as a cracked glass pane, and conceptualizes its main horror-element as a kind of ultimate glass shatter-er. Horror, to me, more than anything else, is just a story of a pressure that we cannot withstand—not our minds, not our marriages, not even our skin and bones.
What was your approach when it came to cinematography?
My approach was to listen to the people who know what they were doing. Our cinematographer John and my co-director and producer Raven (who also plays Penelope in the film) are geniuses with this stuff—they are fluent in the language of color and light and movement in a way that allows them to use a camera to communicate esoteric emotions and ideas. I would say things like "I think Penny feels like she lives in a Panopticon, where anytime she is alone, she feels surveilled, and she attributes this feeling to the bugs, but it's actually her husband." And then Raven would be like, "We should shoot it like this," and John would say, "I want to use the fog machine," and somehow the scene would perfectly capture that feeling.
What was your biggest challenge during the filmmaking process?
On a personal level, my biggest challenge was genuinely the energy it takes to make a movie, period. I struggle with chronic fatigue, and I've never had to spend this many hours trying to make a project work. Even the script went through 11 rewrites. So yeah—I'm just very tired… But the actual process was remarkably devoid of challenges once we got to set. There were a few hiccups and miscommunications, but I was so blown away by the team we put together, and I have no complaints about the process beyond my own dumb body.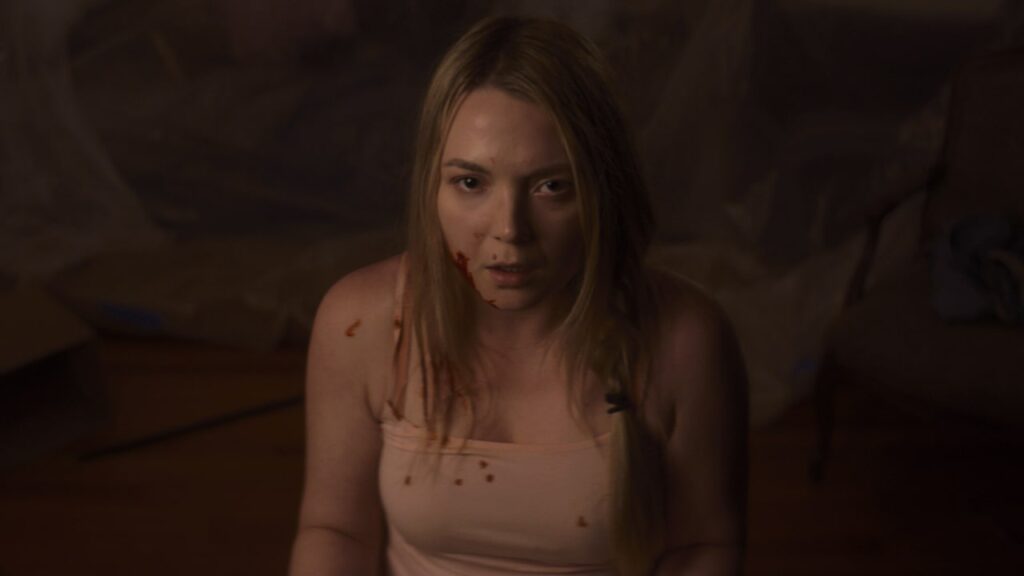 What was the casting process like? How did you know you had the perfect actors to play Tad and Penelope?
Raven was basically a shoo-in. I've worked with her since we were eleven years old, and her ability to layer every second of her performance with a dozen conflicting motivations and emotions is unparalleled. Like, if you write a scene for Raven in which her character makes a cup of tea, you will see, in her performance alone: exactly how she feels about tea, whether or not the tea is too hot, what made her need to drink tea in the first place, the exhaustion she feels that precipitated the need for caffeine, the guilt she feels because she promised herself she'd give up caffeine, the fact that something else entirely is also weighing on her mind, and on top of all that, you will ALSO see Raven reacting naturally to other elements in the environment that you didn't even write—she'll notice that one of the plates in the drying rack is facing a different direction than the others plates, and she'll fix it, because she's a REAL PERSON in her ACTUAL KITCHEN. Raven transcends the simulacrum of performance.
We got about 30 actors who were serious contenders for Tad, but we narrowed it down to 5 pretty quickly. Each of them had a very different take on the role, and a few of them were closer to how I had initially imagined Tad when I wrote the script. But then Chris read for the part, and he clinched it pretty quickly. Chris is an actor who wants permission to have fun, to play and experiment, and if you give him that permission, he will fearlessly take his performance to places you could never have predicted. The thing that most impressed me about his performance of Tad was his willingness to be ugly—not physically, of course, but characteristically. He did not shy away from the aspects of Tad that are pathetic, despicable, manipulative—while still imbuing the performance with an understanding of all the ways that Tad has been victimized in his own life, the ways in which his toxic ideas have been inculcated by his environment.
And Joyce, who plays the other antagonist of the movie, is just an unspeakably affecting presence. She only has one scene in the whole film, and somehow she manages to fill the entire movie with her perfectly high-octane scene-chewing malice. Joyce's character was the one I was most worried about because while the rest of the movie is fairly grounded, her scene is purposely written to be melodramatic and utterly maniacal. She isn't supposed to be nuanced, she isn't even human—rather, she is a force of pure evil for the sake of evil itself, and Joyce delivers. It's funny because she's the sweetest woman on planet earth, which is a credit to her monumental talent.
What are you hoping viewers will take away from the film?
I kinda just hope that it affects you the way my favorite horror movies affect me. I hope that it burns a few key images into your memory, that it becomes part of your DNA in the way that good horror can. I hope it delights and thrills and terrifies and grosses.
And for those watching who have survived similar situations, I hope this movie rings true. And, I suppose, if it can give you any catharsis to see a survivor making art from our collective pain, I hope this movie gives you that.
Visit new32productions.com and follow @new32studio to learn more about Biters and Bleeders.
You might also like
---
More from Indie Horror
---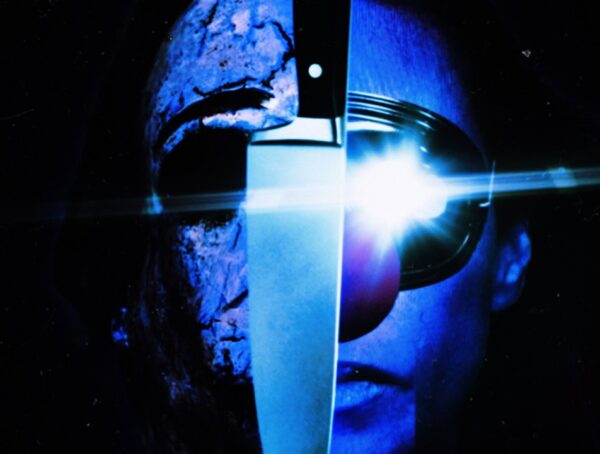 301
Sponsored Feature: Zagan Films Halloween: The Reckoning of Samhain is a new fan film written by Zagan King, Cohen Clark, Jaheim Brisbane and …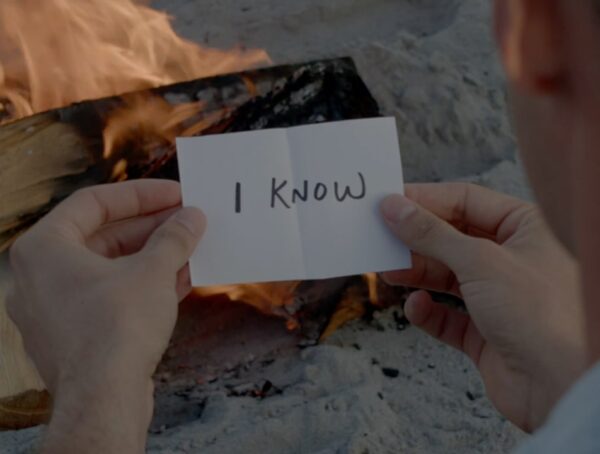 264
Sponsored feature: MJP POV Your Last Summer is a new non-profit fan film, written and directed by Mark J. Parker, that celebrates the …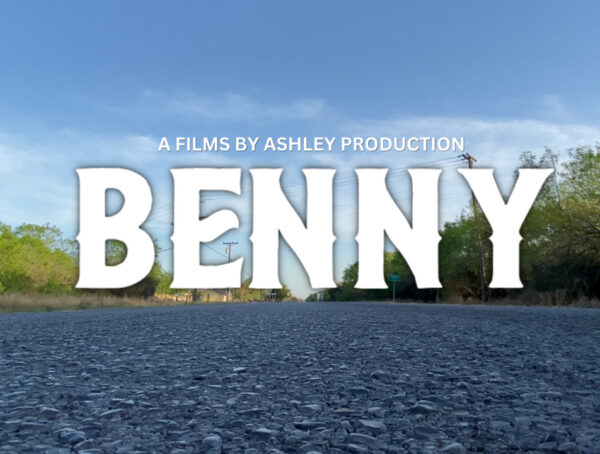 178
Sponsored feature: Films By Ashley Benny is an upcoming indie horror short written and directed by Ashley Nicole. Benny follows a farmer who has a …