Sponsored feature: Hand Me Down Films
Harmony is a new sci-fi horror/thriller directed and executively produced by Zack Gross, written by Micah and Nathan McFarland, and produced by Adam Bartholomew and Nathan McFarland.
In the very near future, Sophia (Marili Mejias) a wounded soldier, discovers the medical facility she's been placed in isn't for her or her fellow soldiers' recovery, but something far more devious. She sets out to uncover the true purpose of Harmony.
A Q&A with director Zack Gross
First off, congratulations on the release of your upcoming sci-fi horror film Harmony! Tell us about the meaning of the name of the film.
In story terms, Harmony is the facility where our main character Sophia, a US soldier, ends up after getting injured on the battlefield. The story is set in the near future and the country is going through a second civil war, so the facility presents itself as a military hospital for wounded soldiers to be treated and recover in. But what Sophia uncovers is that that's not really its purpose.
As the filmmakers, we purposefully meant for the title Harmony to have multiple meanings. In our story, the secret purpose of the Harmony facility revolves around a mass surveillance project, all stemming from this second civil war breaking out. And that subject of mass surveillance is the main theme I wanted to touch on with the film. I think we all should be talking a lot more openly about the growing corporate and government surveillance that many of us don't even realize is happening with the rise of tech. It's all happening under the hood of the technology we love and use in our daily lives (me included). But the more we load onto our phones and upload to the internet, the more privacy we give away, and privacy is a very unsung freedom nowadays.
Governments and corporations, like online outlets and social media companies, monitor and track all our info and they share it with each other for their own purposes. And a lot of it is marketed or "spun" to the public under the guise of "a better customer experience" or "for public safety". So in that same vein, we thought this mass surveillance project being called "Harmony" was the "spin" the administrators, like our villain Ranson, gave to gloss over its insidious intentions. "This new method of surveillance will bring harmony to our broken society."
I also loved the irony of breaking "Harmony" in two so it almost reads "Harm Only". We took that idea into the graphic design of the film's logo, which is why there's a subtle underscore in the middle.

"The more we load onto our phones and upload to the internet, the more privacy we give away, and privacy is a very unsung freedom nowadays."

—Zack Gross
How did you come up with the concept for the film?
It's funny, I had to really think back after that question. The original ORIGINAL concept was actually a story idea I used in a film school application back in 2010. It started off as this locked-room murder mystery where a detective, by investigating a string of un-related murders in DC, stumbles into a huge government mass surveillance conspiracy gone horribly wrong.
But after graduating college, I started working at a small DC production company that handled video projects for the Army Research Lab. And that experience, being in all these different, secure labs and seeing how the military developed tools and materials, really inspired me to set the story inside the military-industrial complex, at the very beginning of one of these scientific projects.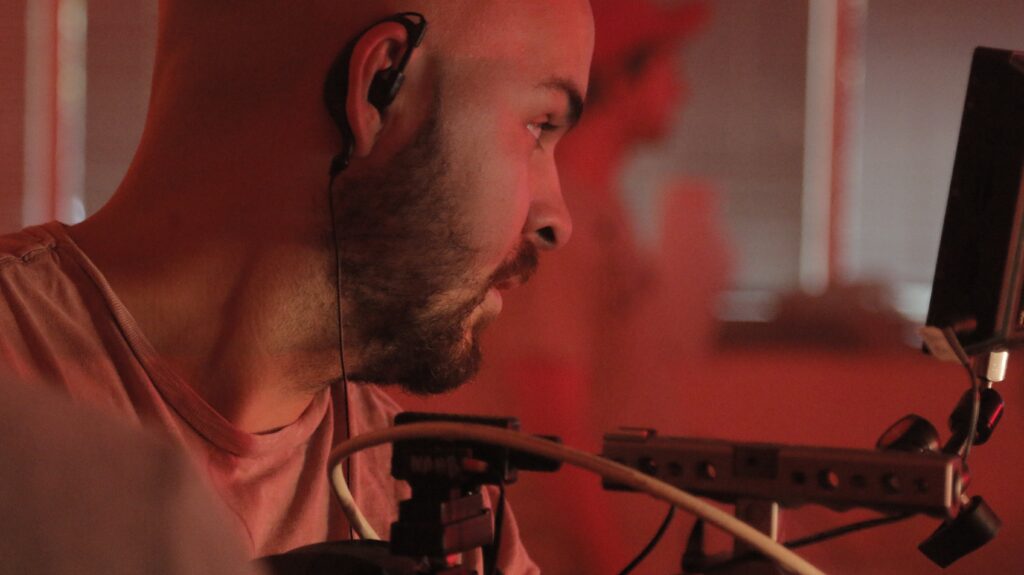 The cast does a fantastic job throughout, especially actress Marili Mejias who plays the lead character Sophia Gonzales. What was the casting process like and how did you know she'd be a great fit for the role?
I agree, we do have an amazing cast all around, we got incredibly lucky. But the casting process wasn't really complicated. We just put a casting call out to the Washington DC metro area through Backstage and a few other acting sites and asked everyone to tape themselves reading sides of the script.
With the character Sophia, Micah (McFarland) and I's goal was to write a new Ripley (from Aliens). A tough female lead that could believably kick ass, but could also embody motherly love. When we saw Marili's audition, I think everyone loved her because she was so complex. She was emotional when the scene was sad, she could be funny, she could be tense and suspicious without saying a word. And through all that, she was adding her own subtext to scenes that we didn't even realize should be there.
The film is beautifully shot with hues of deep red paired with shades of blue. What was your objective when it came to the cinematography for Harmony?
It's funny, the deep blue and red hues in the photography wasn't something we set out to do originally. I think our DP Scott Jeschke just naturally found that. But we shot the film in two big, weeklong blocks; one in the summer of 2017 and the second in the winter of 2018.
In between blocks 1 and 2, our editor Julia Cowell assembled a rough cut of what we had and I discovered, for the most part, Scott had lit our "dreamscape" scenes red and our "reality" scenes blue, maybe inadvertently taking a page from the Matrix. So going into block 2, we knowingly planned more use of the red and blue. And then in post, I actually altered certain scenes from red to blue or vice versa to better keep with that theme.
By the end of the film, we start switching it up in interesting ways, why a scene is blue or why it's red, because the two "worlds" start to bleed together and the meaning of the two colors changes.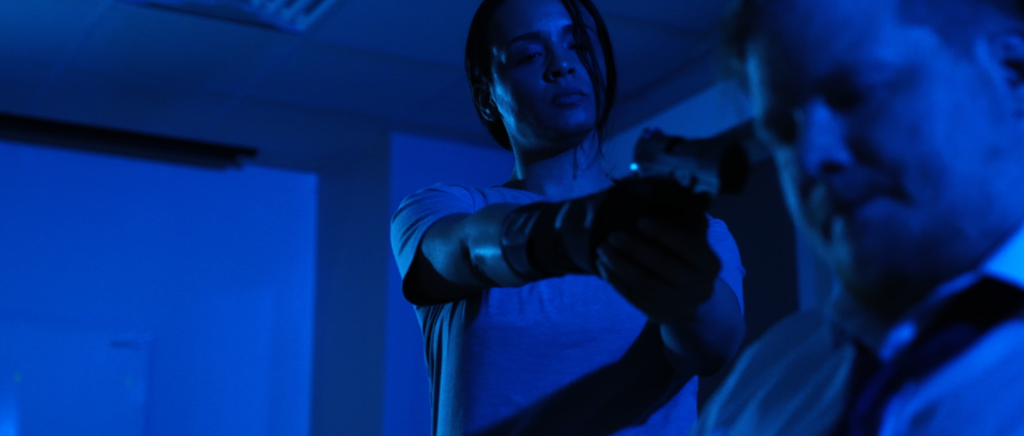 I know your team spent 5 years bringing Harmony to life. What were your biggest challenges during the filmmaking process?
The biggest challenge, like all no-budget films, is the budget. I'm very proud that everyone on the film got paid, but it was not much at all and it was a lot of long hours. On small films like Harmony, time is your asset: time to plan things out properly, time to make sure the edit works, time to nail the VFX or sound design, time to make a great trailer. But all that time comes out of everyone's "free time". It's gotta be done outside of those money-making hours of 9-5, when everyone is working to pay the bills.
What are you hoping viewers will take away from the film?
The topline item I want viewers to take away is hopefully a thrilling 70 minutes. I hope we can entertain you, your family, and your friends for a bit. I make my movies to bring people together.
Afterward, if you care to look deeper, give some thought as to how big tech (especially social media) has changed your life and our society. I know I feel, and I think all of us are, even just subconsciously, feeling more paranoid. And I think that growing paranoia is a very human response to a growing problem; the problem of more and more tech watching our every move.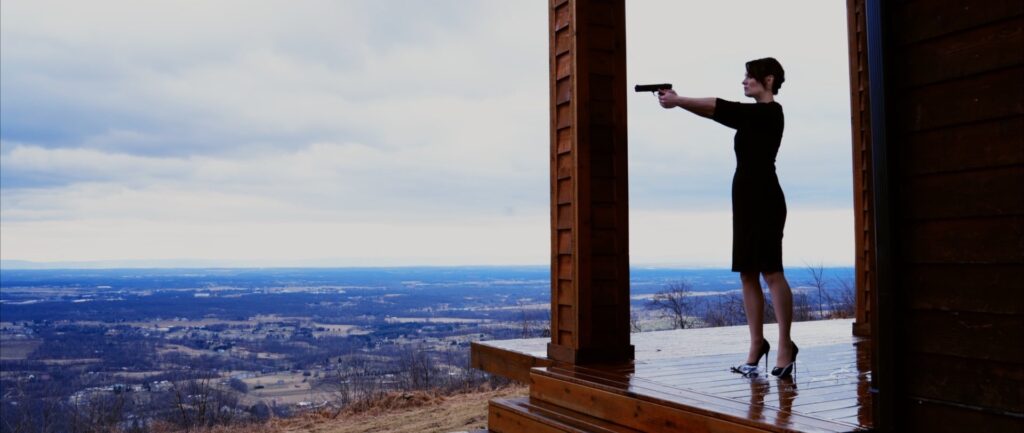 How can horror fans support and where can we watch the film once it's released on June 24?
If you can, please pre-order Harmony on iTunes or Apple TV right now. 200 or more pre-orders gets us good placement in the store for the premiere on June 24th.
On June 24th, please buy or rent Harmony on Apple TV, iTunes, Amazon Prime or other VOD platforms, leave a review, and tell everyone you can about the film.
Visit our website, sign up for our newsletter, like our Facebook page, and follow our Instagram, and please spread the word across your own social media. We'll be adding content to the website and we're looking into doing some screenings in different cities across the US, so make sure you sign up for our newsletter and we'll keep you posted. We'd love to meet some folks face to face 🙂
For more information visit harmonyiswatching.com, hmdfilms.com, gravitasventures.com.
Follow @theharmonymovie on Facebook and Instagram.

You might also like
---
More from Indie Horror
---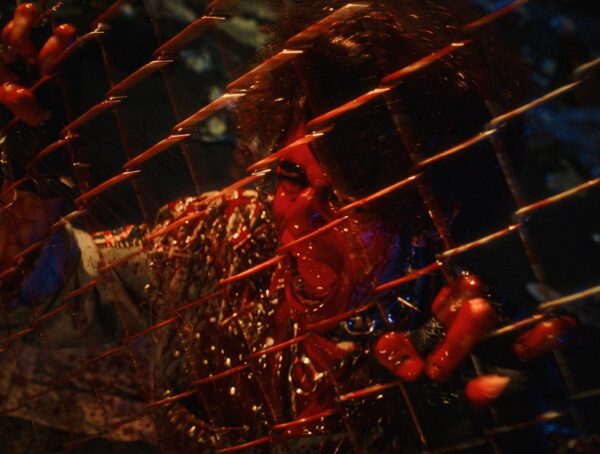 270
Sponsored Feature: M Films, LLC Rat Problem is an upcoming '80s-inspired horror comedy creature feature, written and directed by Ashton T. Livingston, that …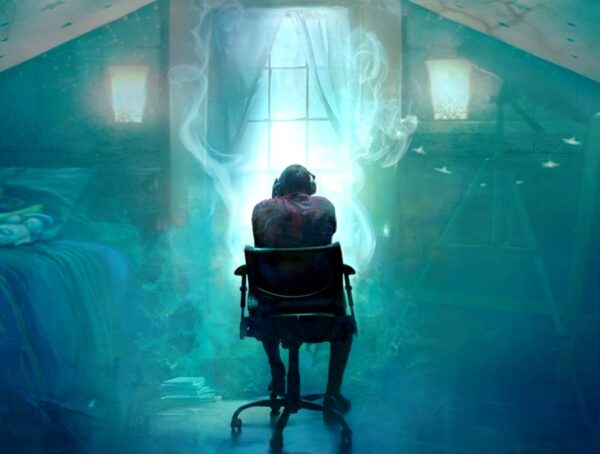 193
Sponsored Feature: Jett / León Ltd. & TMP Entertainment Film Kin Dread is a psychological thriller written and directed by Adrian León & …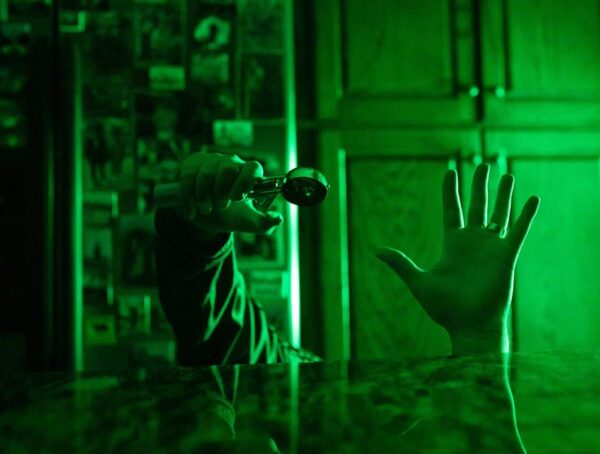 411
Sponsored Feature: Petrichor Motion Pictures Attack of the Swole People is a new horror comedy written by Sean Furey and directed by Elijah …