Sponsored Feature
Ad Lib is a new fantasy thriller short film written and directed by Joseph Catté.
Max and Julie are very much in love. Julie is rather jealous, but Max knows that nobody's perfect – least of all, himself.
A Q&A with writer/director Joseph Catté
Congrats on the release of your new fantasy thriller Ad Lib. Tell us more about how you came up with the title of the film.
Thank you! The title is a reference to the musical nature of the short film. Ad lib is the shortened form of the Latin expression ad libitum, meaning at will. It refers to a common process in songwriting where the performer can repeat a passage in a loop, most of the time at the end of the piece. This endless restarting illustrates the situation of the main character Julie; locked in an infinite loop. At the end of each argument, she accepts her partner's excuses, condemned to relive the same events. Like an Ad Lib, often arranged in crescendo, her situation is bound to get worse.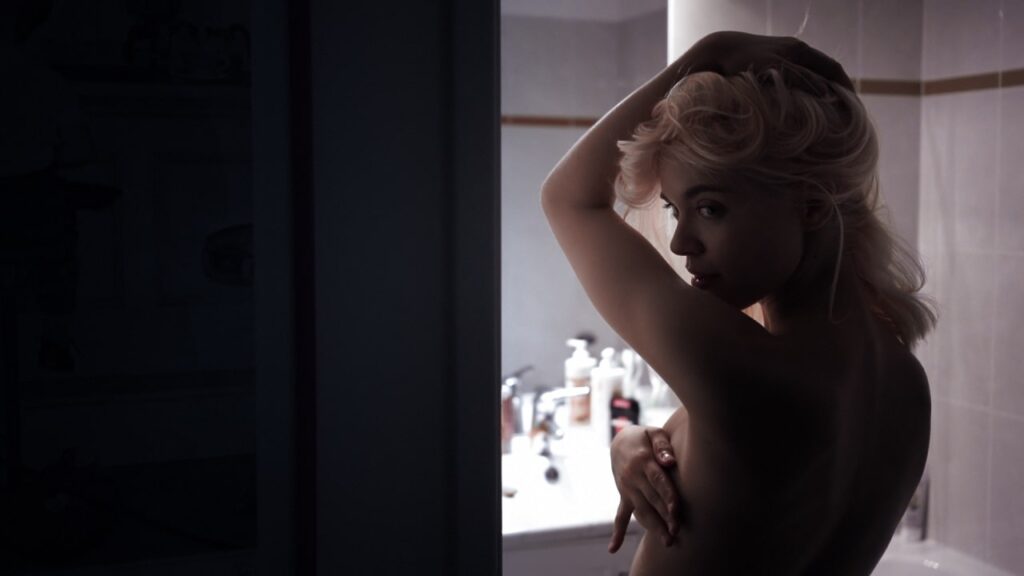 Like an Ad Lib, often arranged in crescendo, her situation is bound to get worse.

—Joseph Catté
How did you come up with the idea of a karaoke-themed horror movie?
I wanted to tackle domestic violence for a while but I lacked an original angle. The idea of using subtitles came to me during a karaoke performance in which I was taking part. A couple was present and was arguing as words appeared on the screen. I then imagined that this text could last throughout the evening and be part of their universe until it became a tool of conflict in itself. Beyond its symbolic aspect, I understood that this concept would keep the viewer on the lookout, that it would be a way to question his certainties over the narration.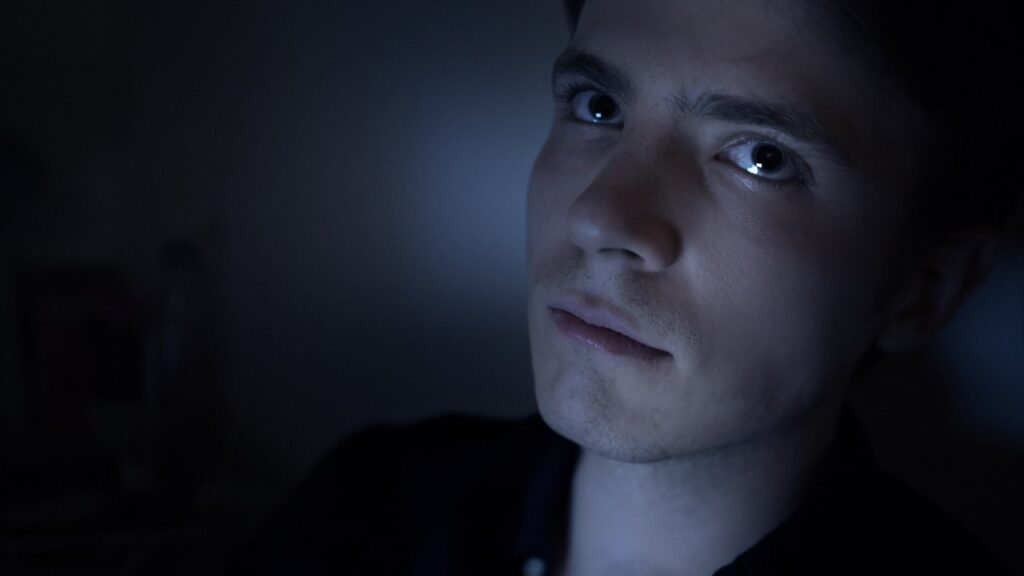 Why did you make it so the characters could interact with the subtitles?
It's more of a supernatural approach, which remains unexplained and free to interpretation. However, two main hypotheses can be put forward. First, we can imagine that this world is an alternative universe, governed by its own rules. It would be normal there to be subtitled and, if everyone can manipulate the text of others, this intrusive action would not be socially accepted. We can also imagine that the subtitles come from a psychosis shared by the characters as if a parallel world was born from their dispute.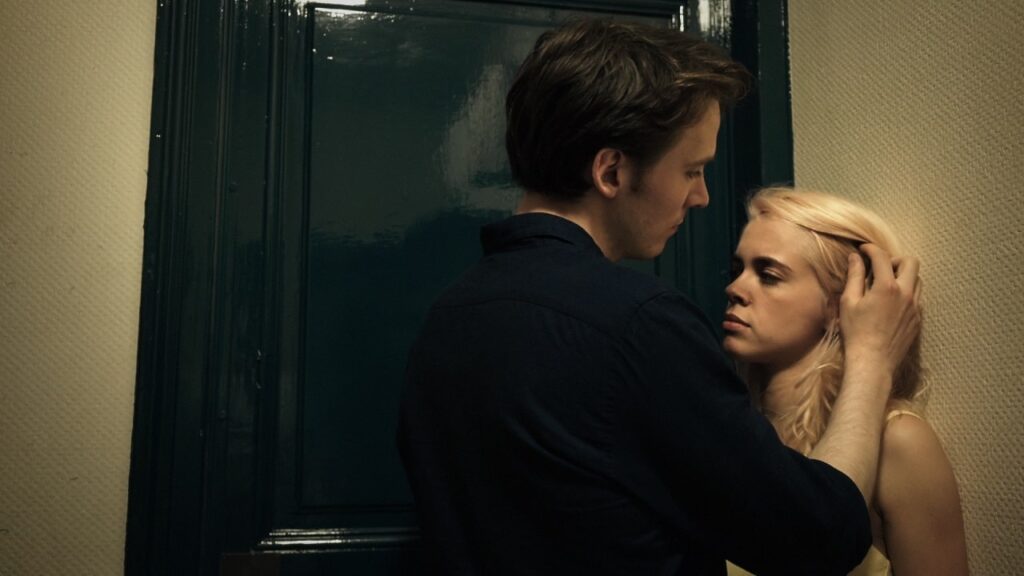 How did you approach the cinematography?
Ad Lib belongs to the fantasy genre, by showing the eruption of the supernatural in everyday life. To portray this 'everyday world', I adopted a pretty naturalistic style. Everything was filmed with a hand-held camera, avoiding the scope format of perfectly composed and stabilized shots. In the apartment, the color palettes match the character's subtitles. For instance, Julie has a pink nightshirt and the roommate's room is generally green, like her owner's 'voice'. When Max invites himself into this room, he's forcing his way through her universe. Then, the image becomes more theatrical, like a dream gone wrong. The focal length is shortened and, as in Scream or The Night of the Hunter, Max is lit up like a boogeyman, thanks to silhouettes and semi-darkness.
What are you hoping audiences will take away from the film?
I obviously want the public to be aware of the danger of appearances, of the mechanisms that underly domestic violence, and the human dramas that can take place in private. However, this subject is not limited to its political aspect. It also presents a real cinematic breeding ground with complex characters and high stakes. That's why I want the viewer to be turned upside down, surprised, never bored. To achieve this, I set up a classic postulate to be able to play with the audience's expectations. Thus, the characters are not what they appear, the joyful mood gives way to a growing uneasiness, and the film blends genres, starting as a simple romantic comedy and then becoming a musical, thriller, fantasy, horror, and finally a drama.
To learn more about Joseph Catté's films, follow him on Instagram, Facebook, Twitter.
You might also like
---
More from Indie Horror
---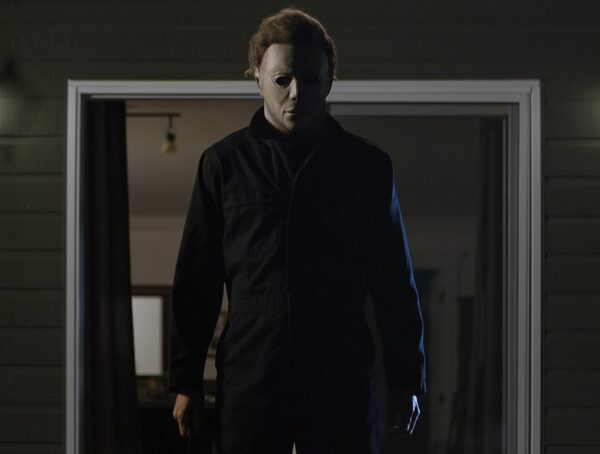 286
Sponsored feature: Prodimage Films Halloween Stalks is a new fan film and a love letter to John Carpenter's original masterpiece, written and directed …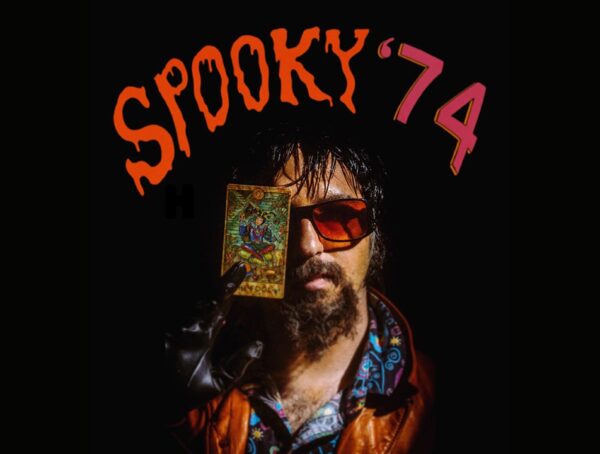 217
Sponsored feature: Wicker Sticks Sinema Spooky'74 is an upcoming psychedelic horror-comedy written and directed by Gare Scare. Something strange is in the air. On …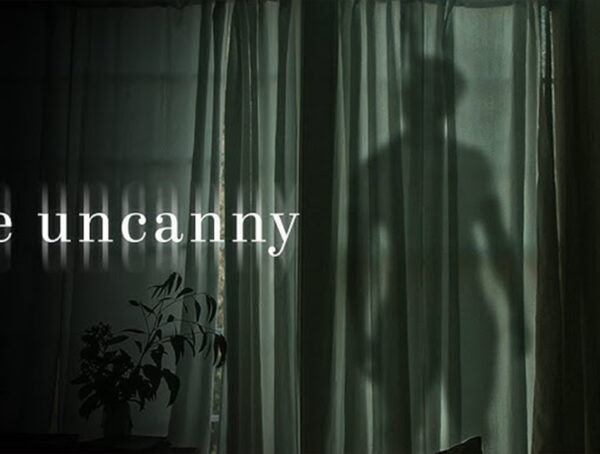 176
A man enters a nightmare-ish trance where he is faced with visions of his potential fates. Starring, written and directed …