1986 was the year that welcomed back some familiar faces (masked or otherwise), schooled audiences in "girl power" at its kick-ass finest,  demonstrated that there is such a thing as a horror-friendly love story, and reminded us yet again that a house is not always a home.
 Here are the HORROR HELL OF FAME inductees for 1986: 
ALIENS
"Get away from her, you bitch!" warned Sigourney Weaver's reluctantly maternal Ripley to the mother of all aliens in the memorable finale of this action-packed sequel to 1979's sci-fi horror classic Alien.  And just as director Ridley Scott delivered the scares in the original, so, too, did James Cameron in Aliens. Audiences, critics and the Academy took notice, making Aliens the 5th largest grossing film of the year, a double Oscar winner (Visual Effects and Sound Effects Editing) and a film that has stood the test of time.
THE FLY
Director David Cronenberg was already a very familiar and respected name among fans of the horror genre (Scanners, Videodrome, The Dead Zone, for example), but The Fly is the film that truly put him on the map.  It's Cronenberg's biggest hit to date at the North American box office, won an Academy award for its jaw-dropping make-up, and reunited on-and-off-screen couple Jeff Goldblum and Geena Davis, who first met on the set of the [dreadful] vampire comedy Transylvania 6-5000 and then married in 1987 after making The Fly.  And while the movie is definitely a horror film, at its core it's also a heartbreaking love story…but don't let that scare you away.
HOUSE
Best known for directing and producing the original Friday the 13th (1980), Sean S. Cunningham took a more intentionally tongue-in-cheek approach to horror in producing House, a film where a man not only finds himself, but also his lost son, his thought-to-be dead wartime comrade, a gaggle of gremlins, and an unexpected entry into another world courtesy of the bathroom medicine cabinet.
FRIDAY THE 13TH PART 6 – JASON LIVES
After the disappointment that was A New Beginning [Part 5], moviegoers were more than ready for Jason Voorhees to return to the franchise, even if it was as a result of him being accidentally resurrected (courtesy of a metal fence post and two strategically striking bolts of lightning).  This installment is notable for being the first to present Jason as a seemingly indestructible supernatural force, a version of Voorhees that would continue for the rest of the series.
THE TEXAS CHAINSAW MASSACRE PART 2
Original Texas Chainsaw Massacre director Tobe Hooper reunited audiences with Leatherface and family in this black comedy horror sequel to the 1974 classic.  And while at the time its reception by audiences and critics alike was divided, some embraced it while others were dismissive, the film has since achieved a cult following. (After all, who can resist a movie whose poster is blatant rip-off of John Hughes' The Breakfast Club?)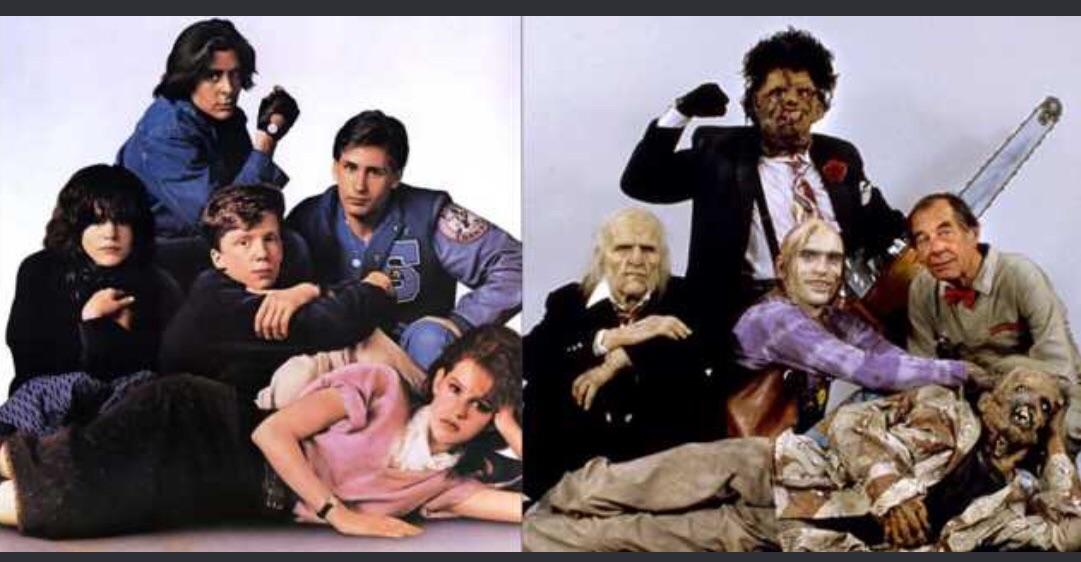 STAY TUNED FOR THE 1987 HORROR HELL OF FAME!
You might also like
---
More from Stories
---
The Body Stealers, Fangs of the Living Dead, Nightmare in Wax. These are just a few of the horror titles …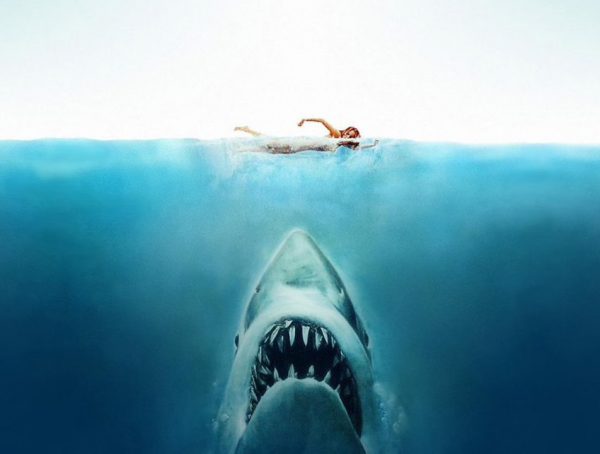 291
On June 20, 1975, movie audiences were introduced to JAWS, not only considered to be the original summer movie blockbuster …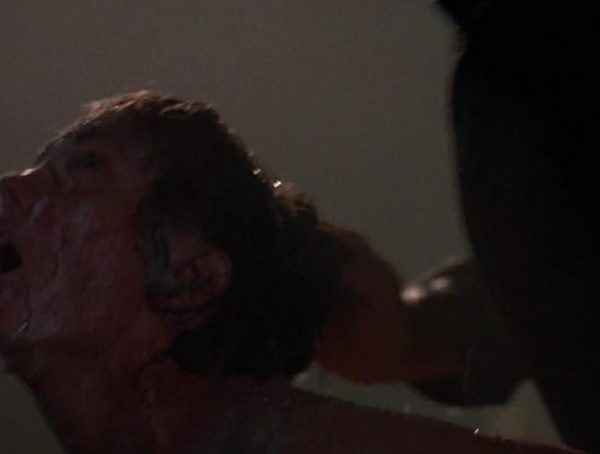 334
The Halloween, Friday the 13th and A Nightmare on Elm Street franchises not only introduced horror fans to Michael Myers, …