Who's to say whether a mother is good or bad?  Certainly not me, and especially not at THIS time of the year.  (Hello, Mother's Day!) Which is why INSTEAD of separating the best from the worst of horror movies' mommies, I've lovingly placed them all on one list so that you may decide for yourself.  Which of these women would you want to be your mother?
A QUIET PLACE (2018) – Evelyn Abbott (Emily Blunt)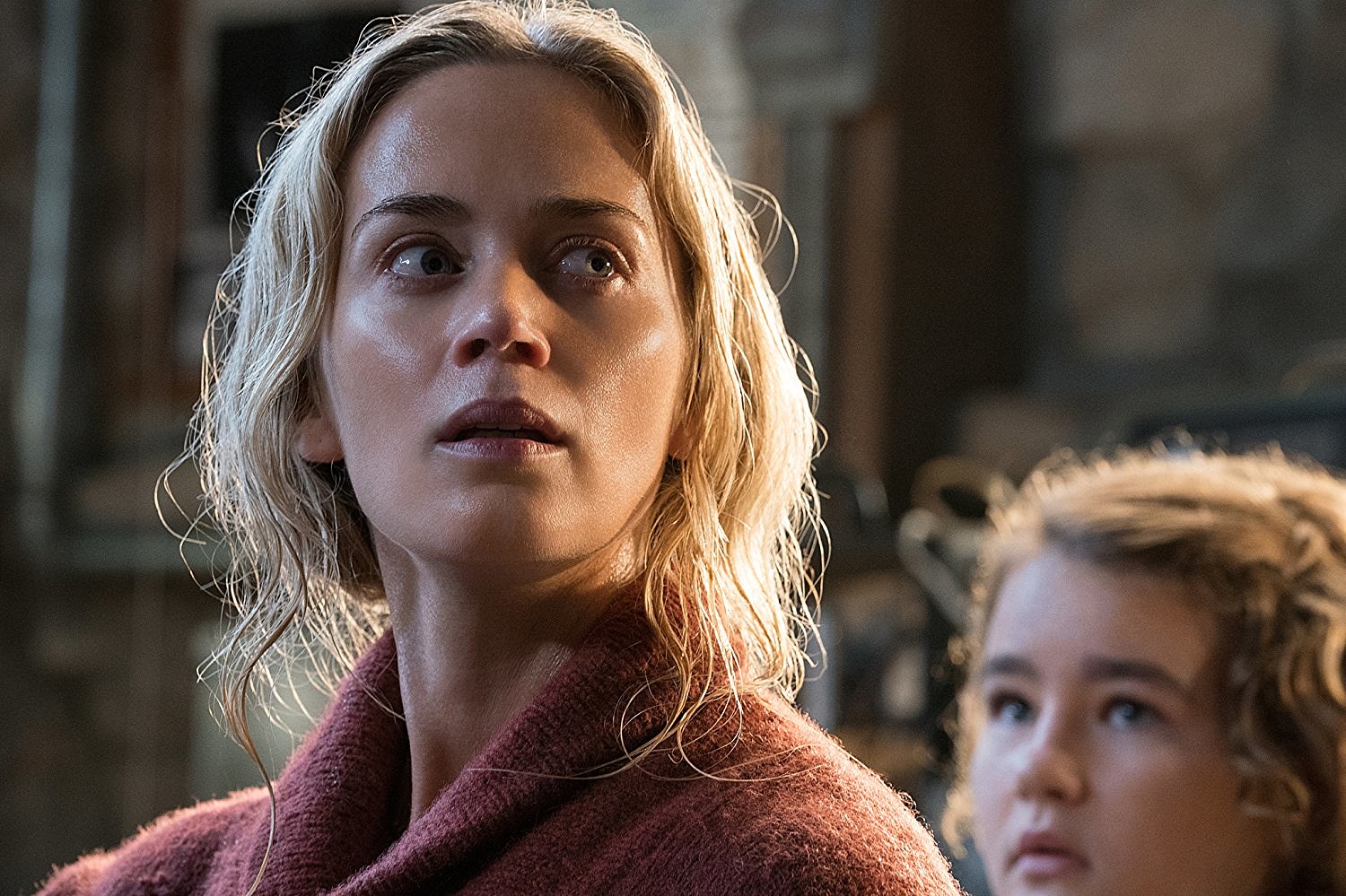 There are some mothers who suffer in silence and then there is Evelyn Abbott, who is literally suffering in silence. Ever since sightless extraterrestrial creatures with acute hearing and an extremely violent lifestyle arrived in her post-apocalyptic world, silence is as much a key to survival as food, water and shelter. As members of her family begin to fall victim to the vicious E.T.'s, Evelyn not only manages to give birth to a baby boy without getting the two of them killed in the process, but brilliantly turns the tables and goes from being the hunted to the hunter.
ALIENS (1986) – Ellen Ripley (Sigourney Weaver)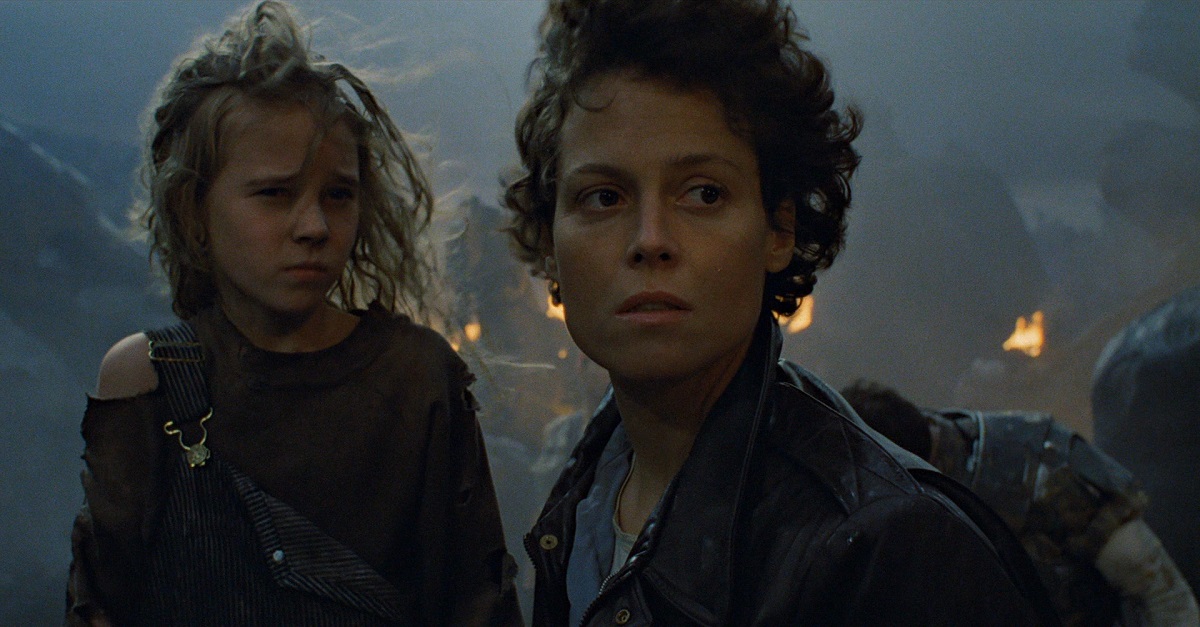 One needn't give birth to or even legally adopt a child in order to be a mother to said child.  Ellen Ripley knows that first hand.  All you have to do is discover one traumatized sole survivor of a colony massacre, let's call her "Newt", who shares your dislike for all things alien, and then find yourself trapped together and trying to survive in an environment that is not only riddled with deadly aliens, but also the Queen-fucking-Bee of aliens. "Get away from her, you bitch!" is a declaration that beautifully announces Ripley's deliverance into motherhood.
CARRIE (1976) – Margaret White (Piper Laurie)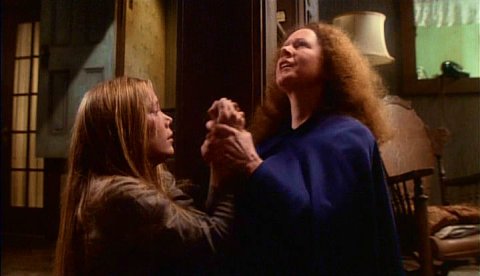 I'm sure Margaret White means well, but unfortunately, the only thing the parenting skills of this religious fanatic demonstrates is that best intentions pave the way to hell. Not that locking your daughter in a closet, accusing her of being a witch, or stabbing her in the back (and not figuratively either) is necessarily a good example of that.
CHILD'S PLAY (1988) – Karen Barclay (Catherine Hicks)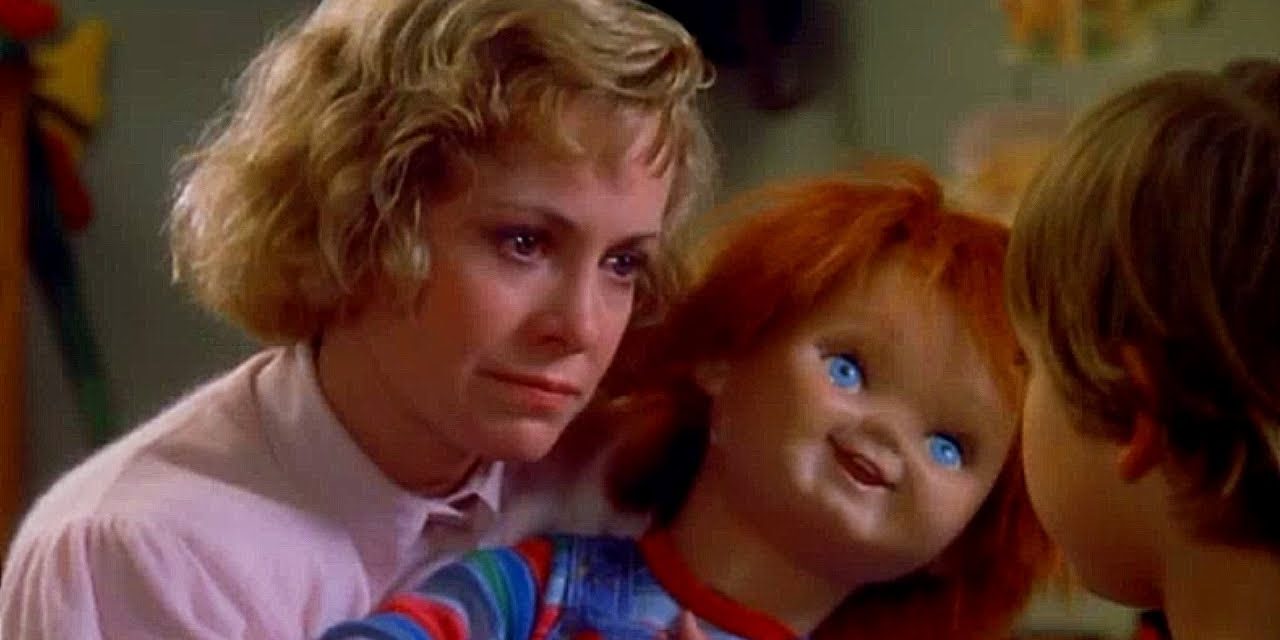 Being a widow isn't easy, especially when you're a mother, too. Maybe by gifting your son with a Good Guys doll for his birthday will make you a good mother in his eyes. It couldn't hurt, right? Um….wrong. It could do more than hurt if the soul of a serial killer was magically transferred into the doll. And since returning the doll to the store isn't an option, Karen Barclay does what any good mother would do: she tosses it into the fireplace where the doll is lit on fire, and when that fails to destroy the doll, she dismembers it with a gun.
CUJO (1983) – Donna Trenton (Dee Wallace)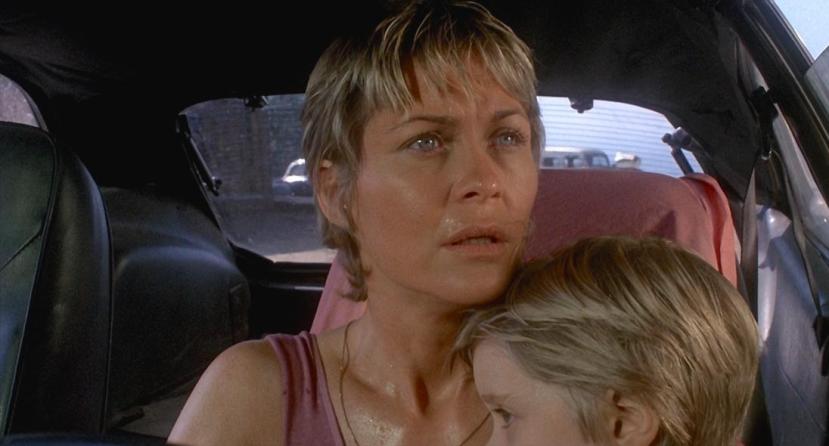 The solution to overcoming boredom as a housewife and mother to a sensitive 6-year-old son isn't to get under your ex-boyfriend from high school. And just when you think it couldn't get any worse than your husband learning of your affair, enter karma in the form of you and that kid of yours being trapped in a broken down car, battling a heat wave without any food or water AND a rabid St. Bernard with an insatiable case of bloodlust.
HALLOWEEN H20: 20 YEARS LATER (1998) – Laurie Strode (Jamie Lee Curtis)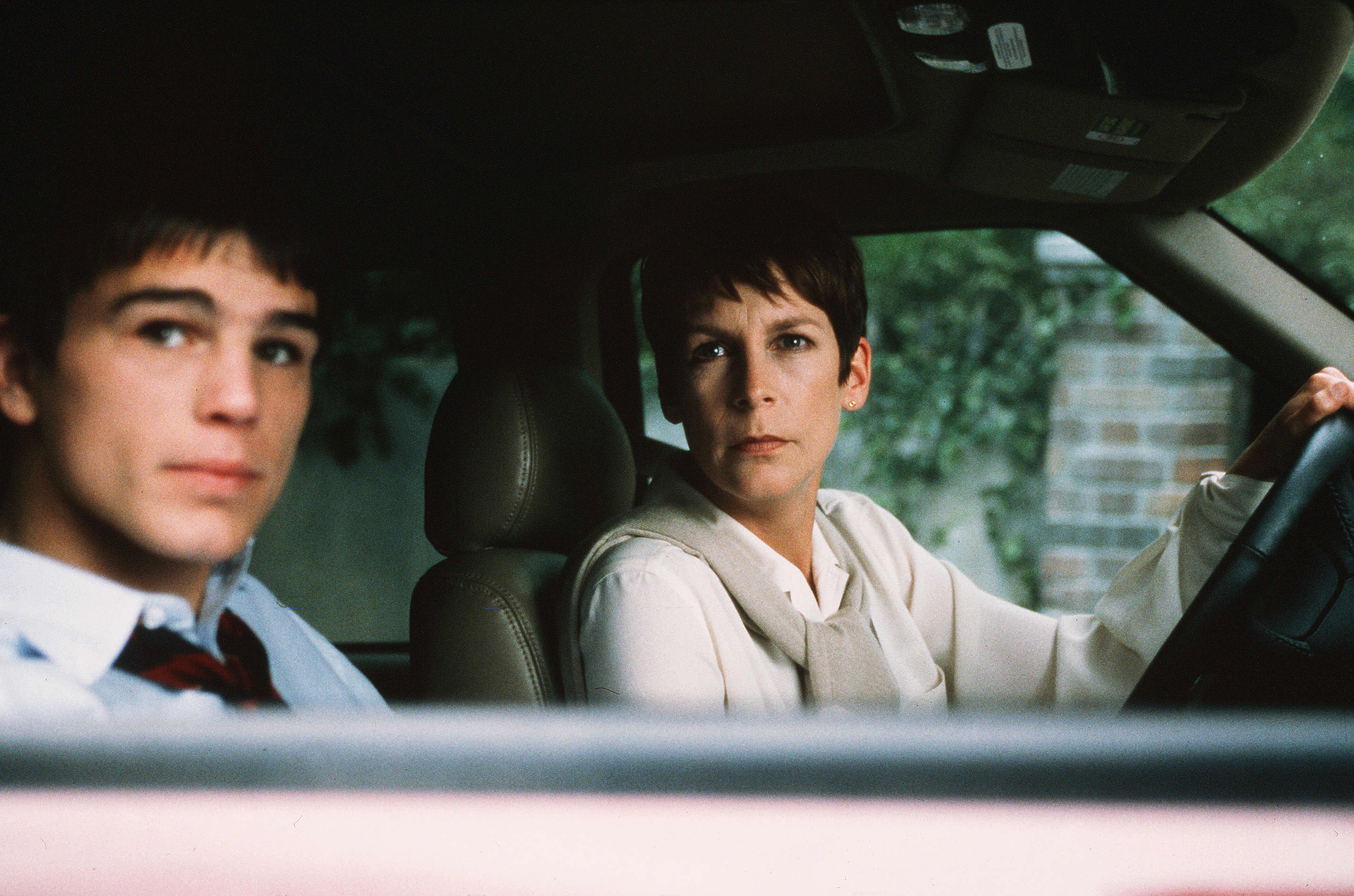 The lengths some mothers will go to in order to protect their child is impressive. Take Laurie Strode, for example, not only faking her own death for a little self-protection from Michael Myers, but in doing so protecting her son from the homicidal maniac, too. And as an added layer of protection, she's even working as the headmistress at the private boarding school where her teenage son attends. How else could Laurie possibly demonstrate she's a good mother? How about identifying a serious threat to her son's life (not to mention her own) and then getting him and his girlfriend to safety before executing a more permanent solution to that lingering threat?
HEREDITARY (2018) – Annie (Toni Collette)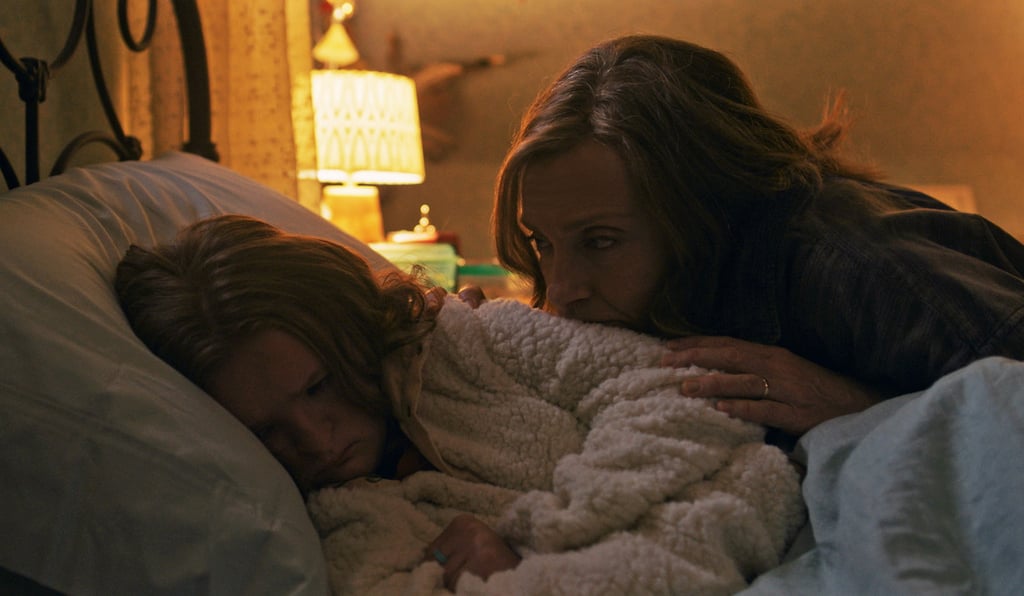 A mother should know better than to force her 16-year-old son into taking his eccentric and reserved (read: creepy) 13 year-old sister to anything social, especially when what he claims is a school event is actually a house party, and one that sets into motion a series of horrifying events that could have easily been avoided had the mother not been so keen to unload her parental responsibilities onto a teenager in the first place. Talk about lazy parenting.
POLTERGEIST (1982) – Diane Freeling (JoBeth Williams)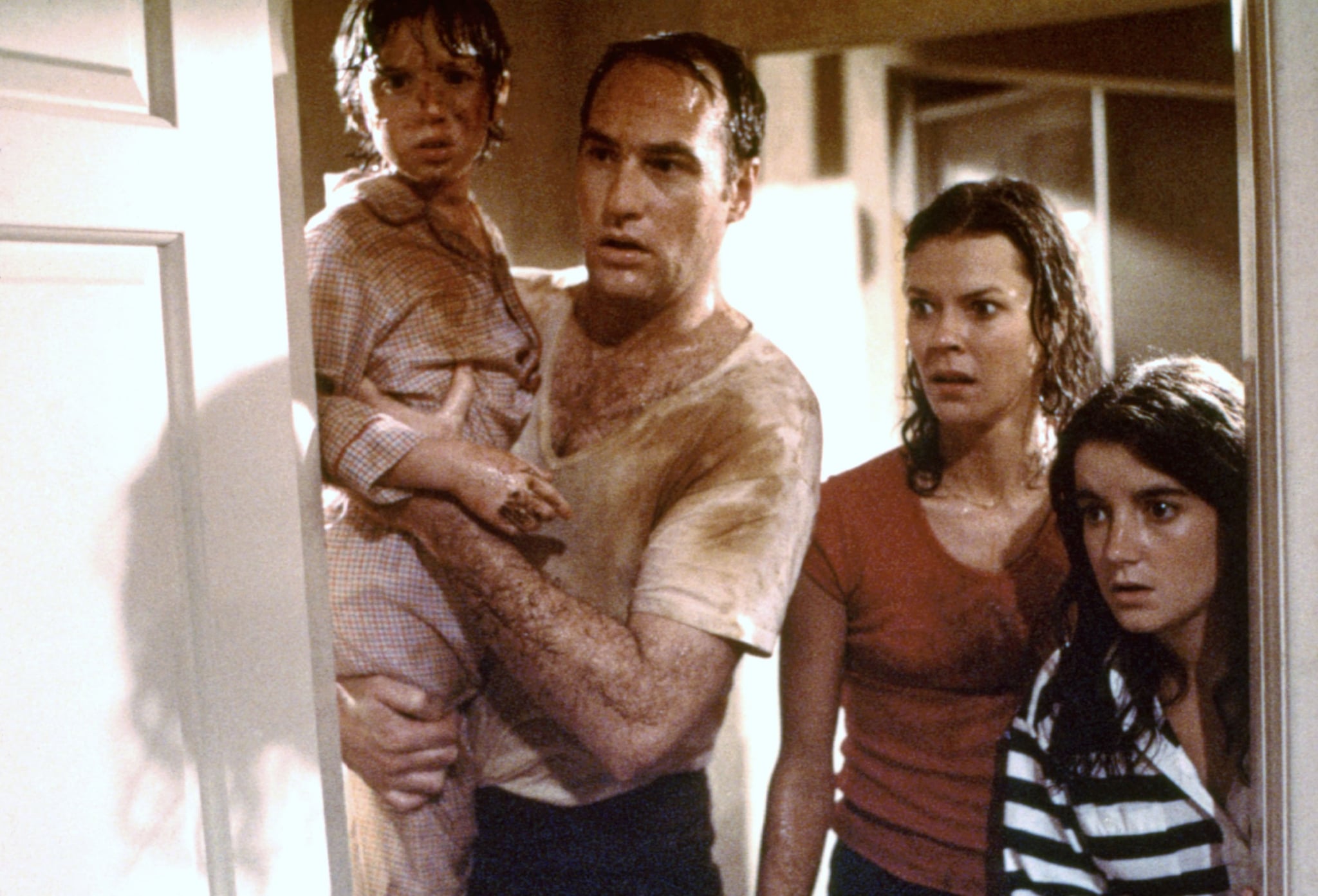 It could be argued that this stay-at-home mom has it made; what with her three kids all of school age, and her busy real estate developer hubby equally out of the picture until dinner time. Unfortunately the lack of daytime drama for Diane is more than made up for with the arrival of night time and a poltergeist intruder with an unhealthy interest in her youngest daughter's life force.  Diane takes hands-on parenting to a new level when she successfully retrieves her child from another dimension.
SCREAM 2 (1997) – Debbie Salt (Laurie Metcalf)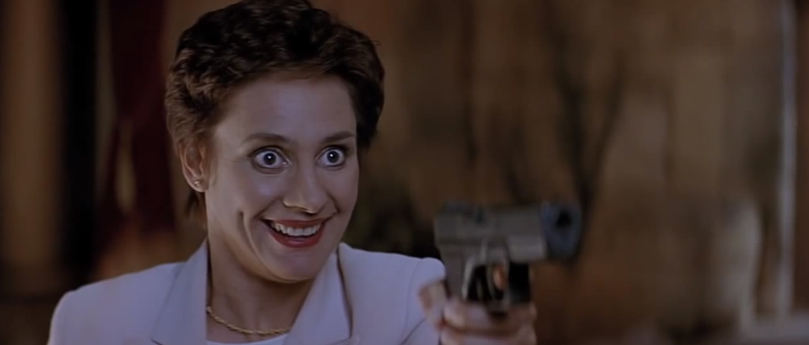 Some mothers will never admit that their offspring is anything but a perfect little angel, even when all of the evidence paints a completely different, and homicidal, picture of her child. Even worse is when a mother feels she has a right to seek revenge for her child's death, and the child in question is a teenager who along with his best pal murdered seven people in cold blood two years before.
THE EXORCIST (1973) – Chris MacNeil (Ellen Burstyn)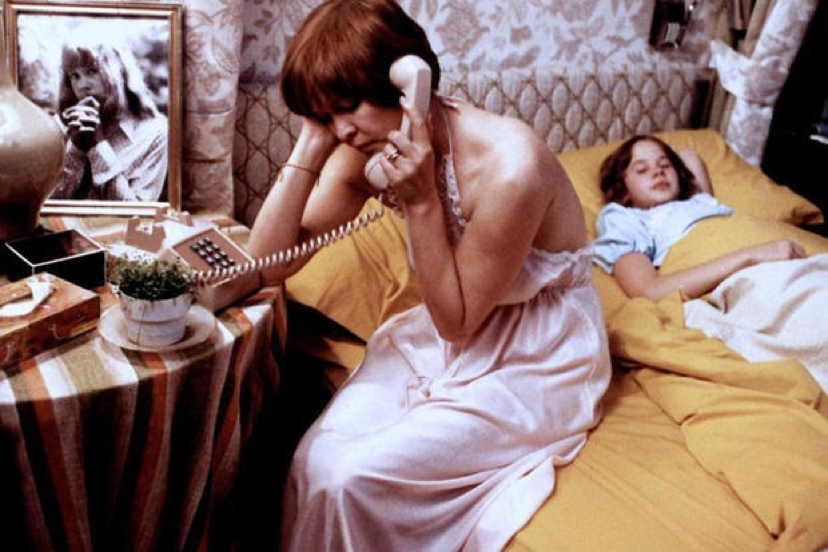 With an ex-husband god only knows where, raising a 12-year-old daughter on your own can be hellish under even the best of circumstances. Under the worst of circumstances, say, for example, your daughter is a victim of demonic possession, will put one's mothering skills (and patience) to the ultimate test. Chris' love for and persistence in helping her daughter conquer her demon—in this case, The Devil himself—would make Chris a candidate for "Mother of the Year" in ANY year.
More from Stories
---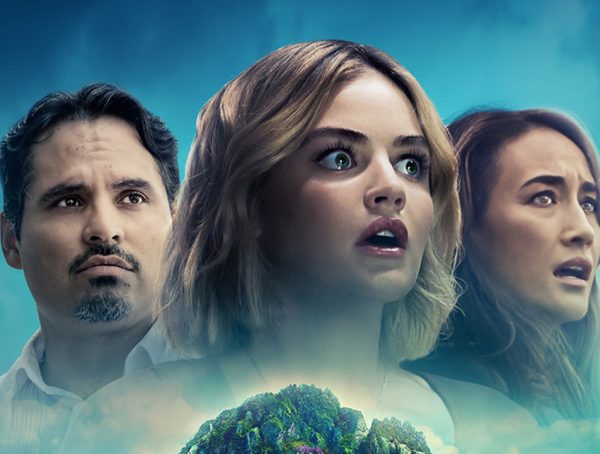 455
Is anyone else yearning for the day to once again watch a horror movie in an actual theater?  The spring …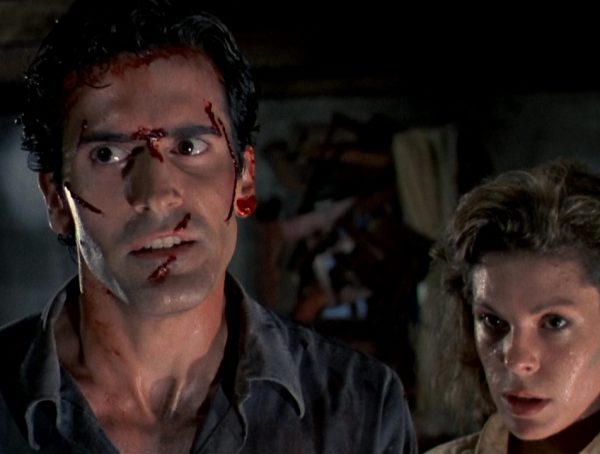 512
Christmas Day for horror fans, otherwise known as Halloween, may not be for another six months (!!!) but unlike their …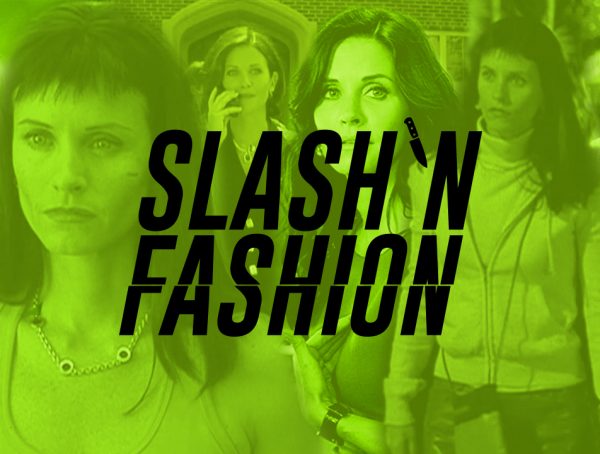 451
Spring is finally here and with it comes the latest fashions. Sadly, due to the pandemic, the only trend that …