HALLOWEEN slashmaster Michael Myers is often compared to the likes of Jason Voorhees (FRIDAY THE 13th), and Freddy Kreuger (A NIGHTMARE ON ELM STREET), but I doubt anyone has ever compared him to STAR WARS' Darth Vader.  Until now, that is.  May your indulgence be with me.
Don't ask me why, but the morning after a screening of THE EMPIRE STRIKES BACK–an amazing cinematic experience made all the better on the big screen by the addition of a live symphony orchestra performing the movie's score– I somehow found myself comparing Empire's villainous Vader with Halloween's killing machine Michael.
Reflecting upon the first three Star Wars films released, the original Halloween and its 2018 sequel, it didn't take long for me to conclude that these two less-than-gentle giants had A LOT in common, to the point that they could be distant relatives; as in "a long time ago in a galaxy far, far away" distant.
1/ KEEPING UP APPEARANCES
Vader represents the dark side of The Force; Michael represents the dark side of humanity.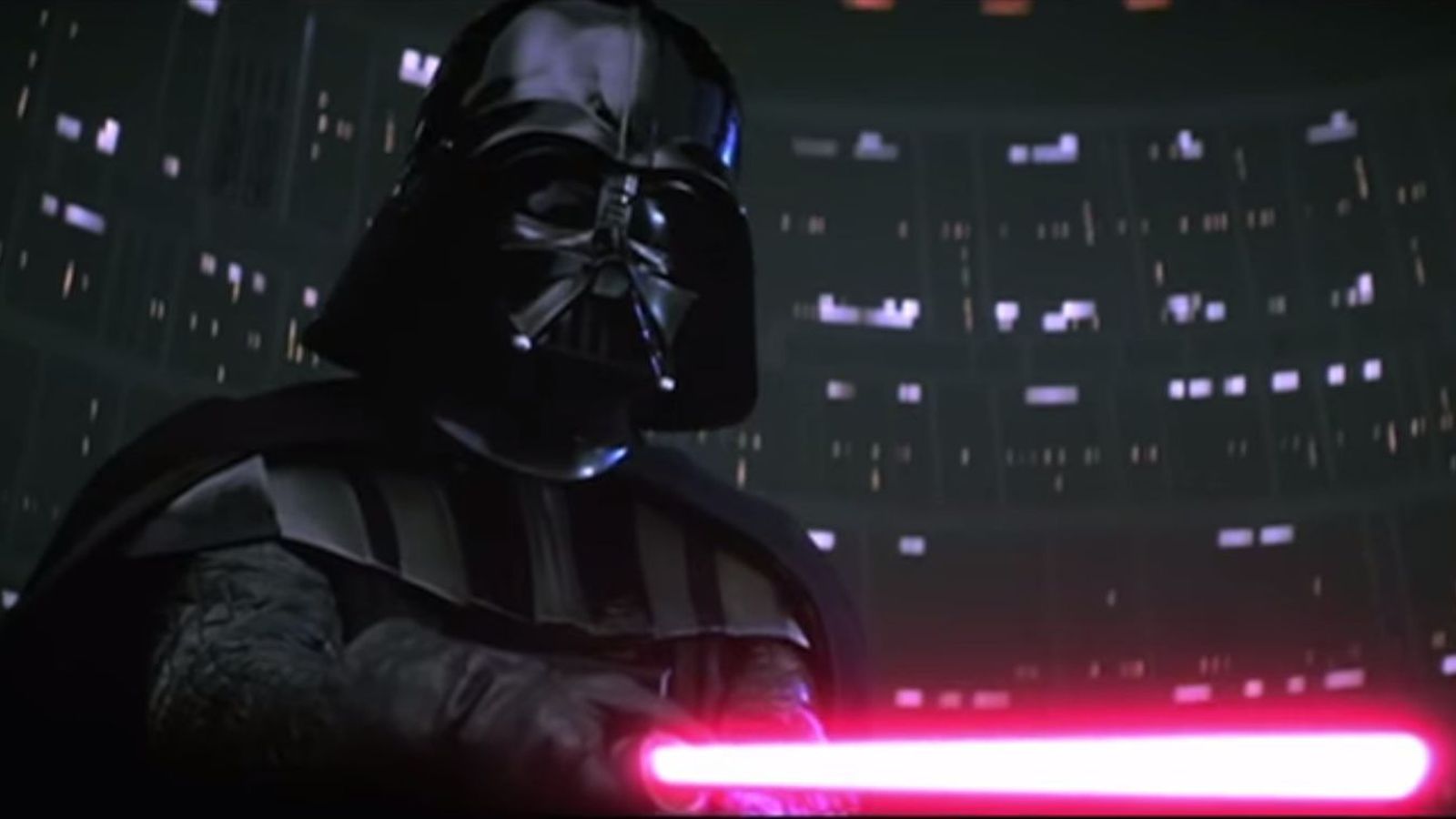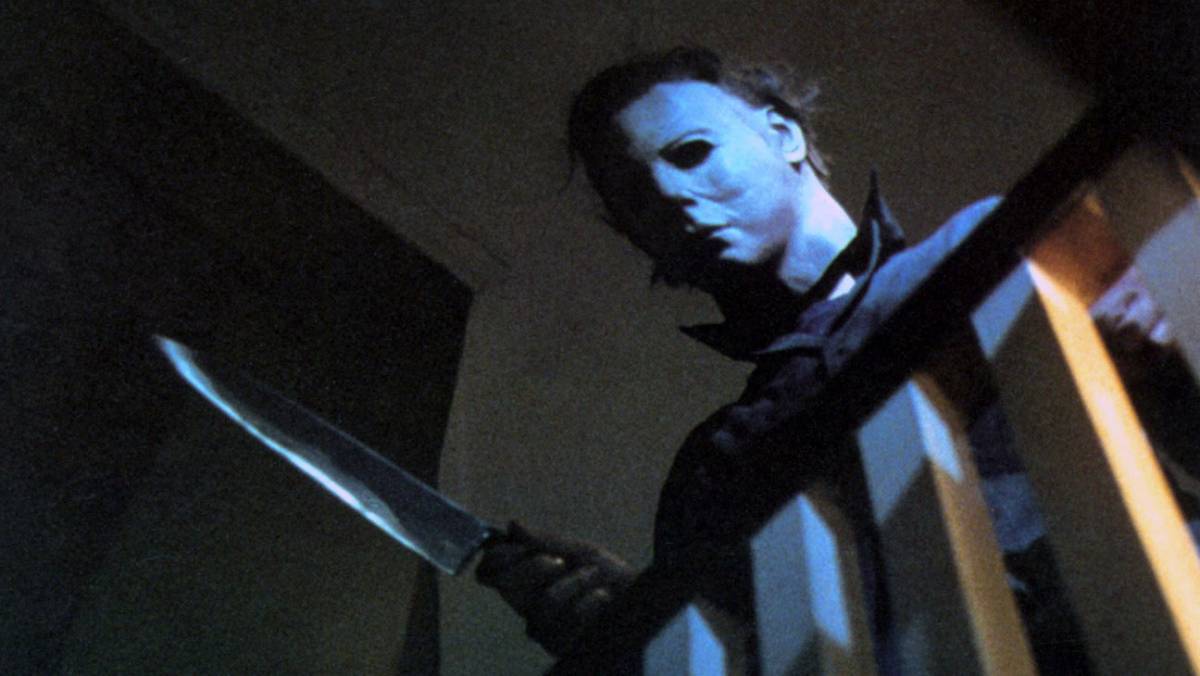 Neither Vader nor Michael is vertically challenged; the former is around 6'7", while the latter is closer to 6'2".
Vader doesn't go anywhere without his lightsaber; Michael wouldn't be caught dead without a ten-inch blade in his hand.
Both have a fondness for/dependency on masks.
In Halloween, Dr Sam Loomis describes Michael Myers as having "the blackest eyes". Darth Vader's mask is completely black, including where his eyes should be.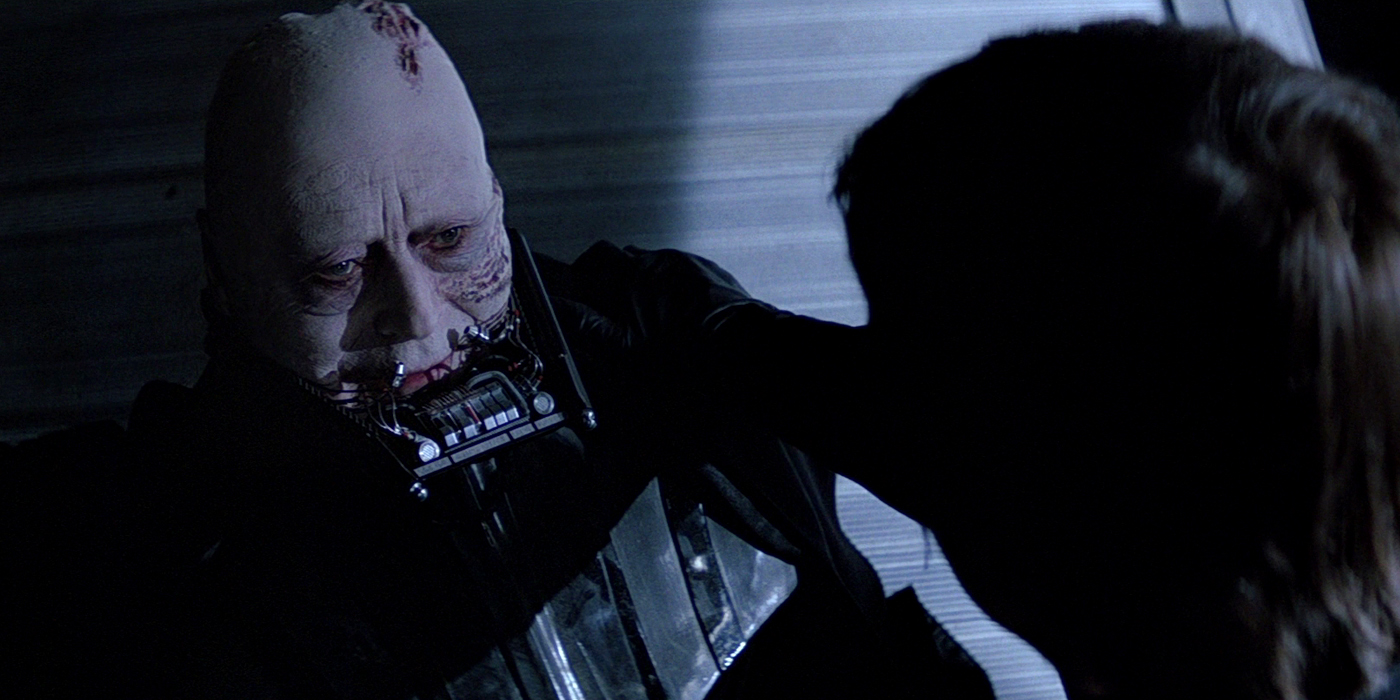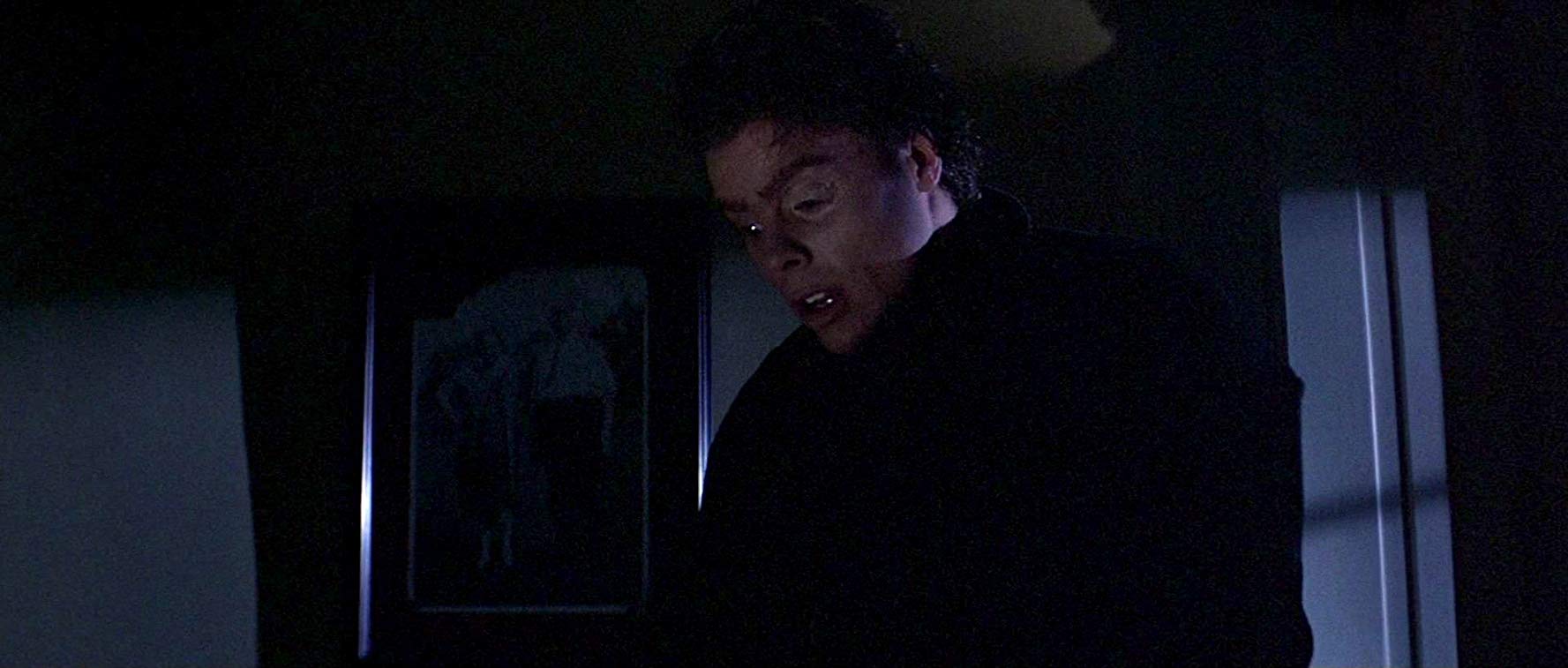 Once unmasked, neither is what you would call a "looker".
2/ BODY LANGUAGE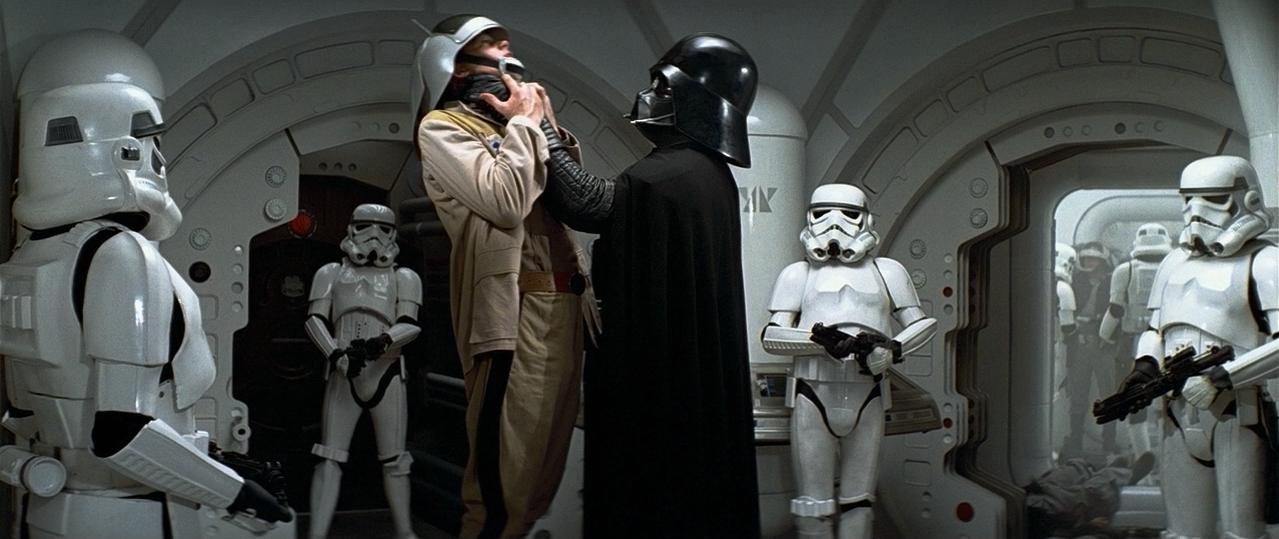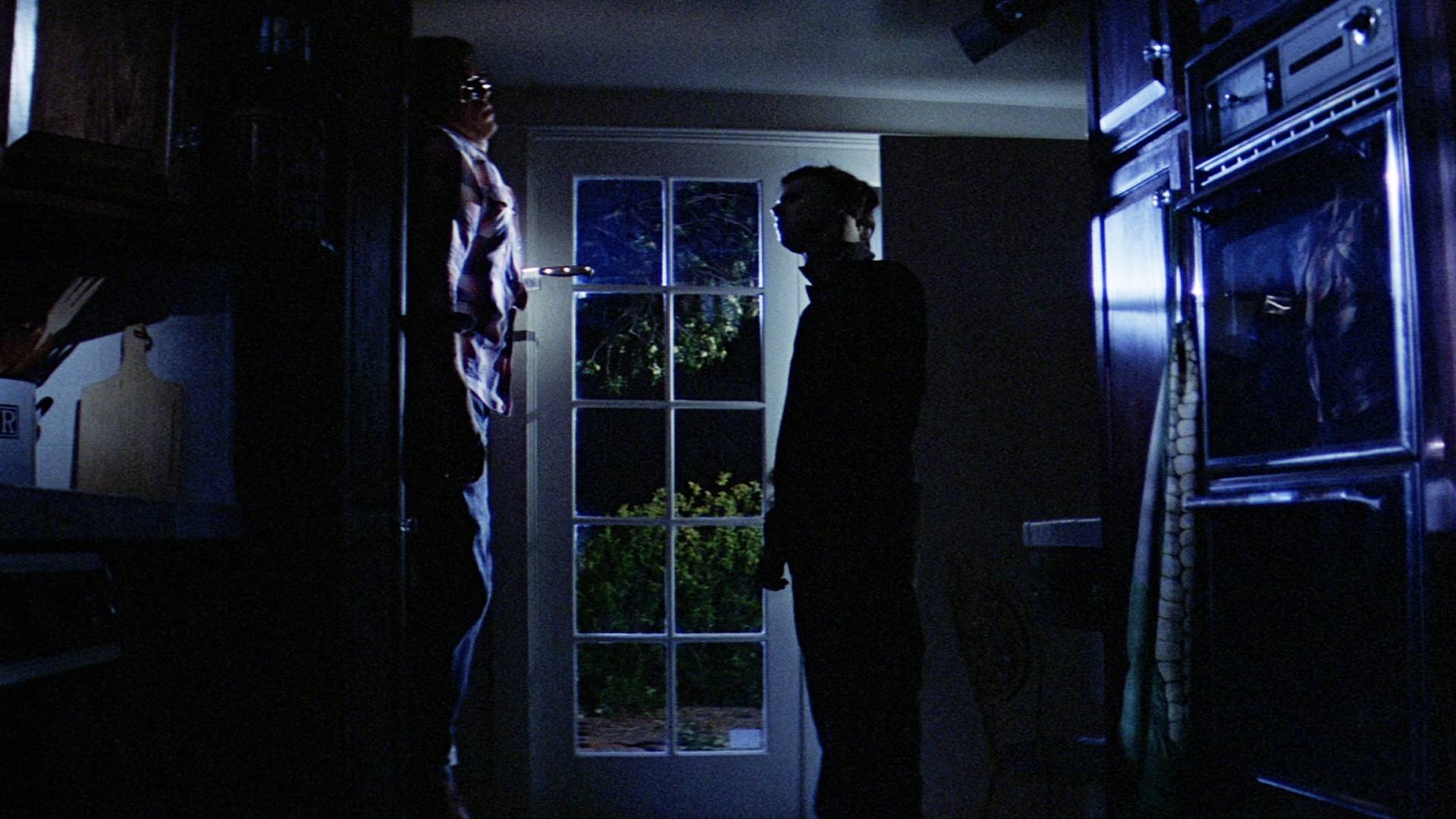 Neither is shy when it comes to demonstrating his strength by lifting a soon-to-be victim off the ground, strangling him and/or plunging a knife into the person.
Both also enjoy the hands-off approach to strangulation, whether it involves using the Force, or a telephone cord.
Both are heavy breathers, a distinctive quality that only adds to their respective charms.
3/ FAMILY & FOES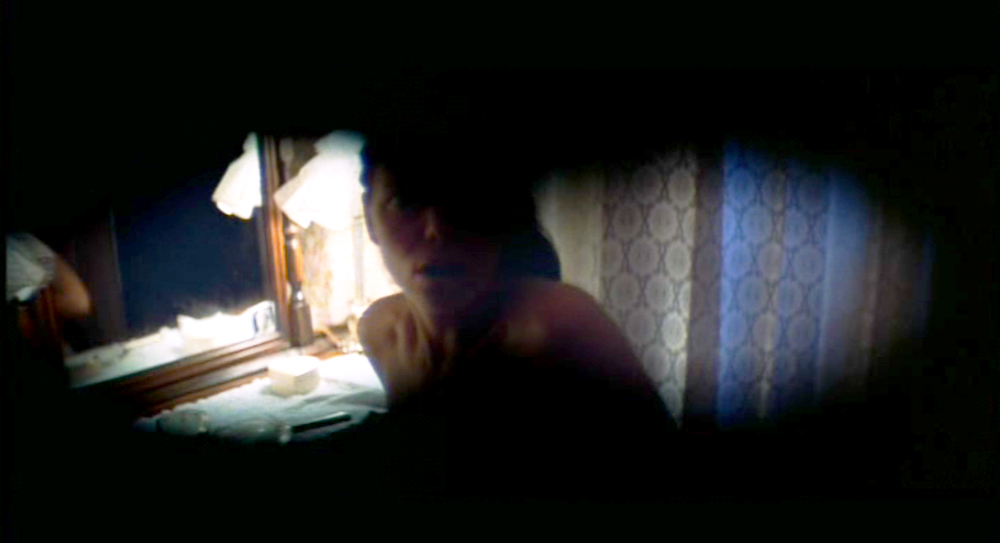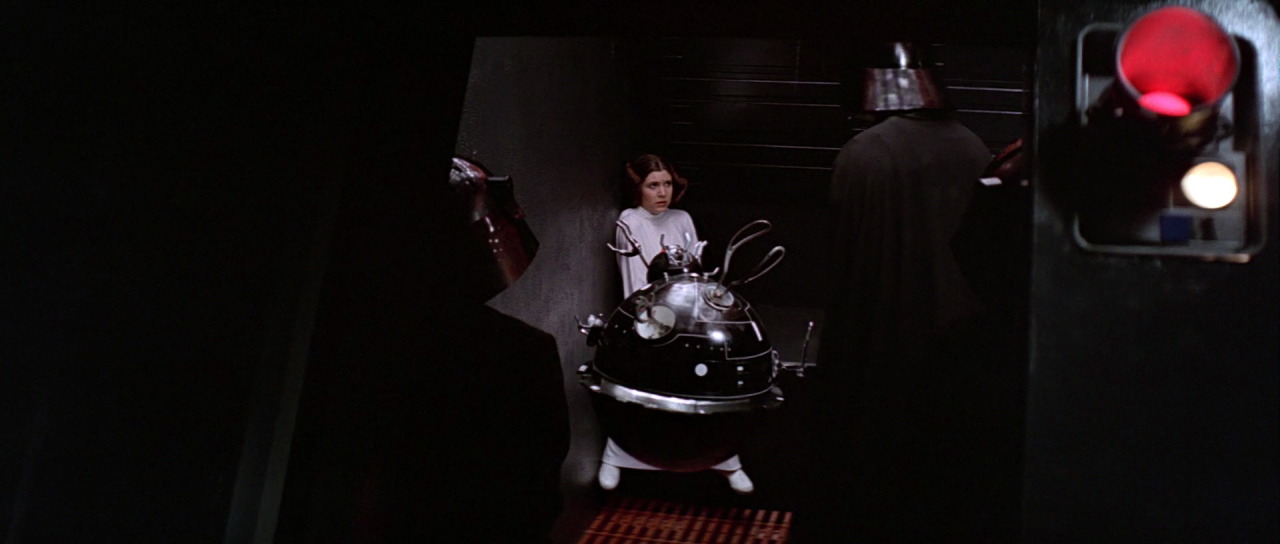 Michael killed his sister, whereas Vader imprisoned his daughter (more than once), possibly tortured her, and destroyed her adopted home planet. (Okay, in Vader's defence, he was unaware of Leia's identity at the time all of the above happened, but whatever.) Vader also liberated his son's hand from the rest of the body in a lightsaber battle.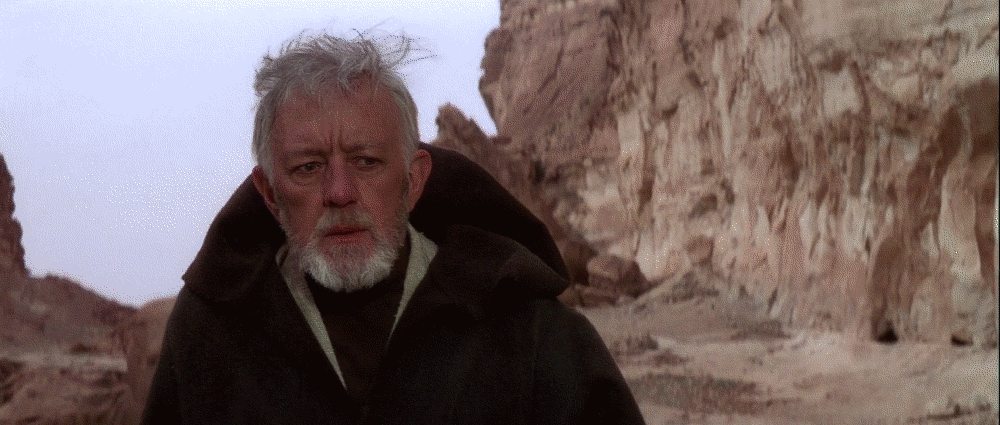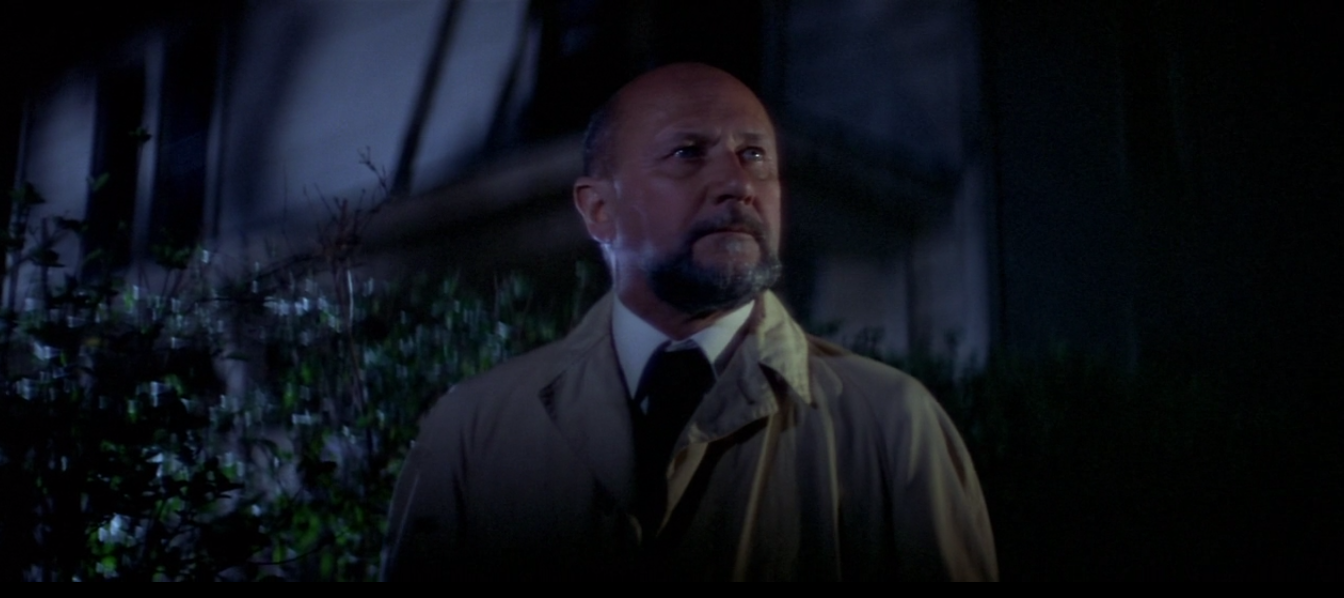 The thorn in Vader's side answers to the name of Ben "Obi Wan" Kenobi. Sam Loomis is always one step behind Michael.
4/ THE OPPOSITE SEX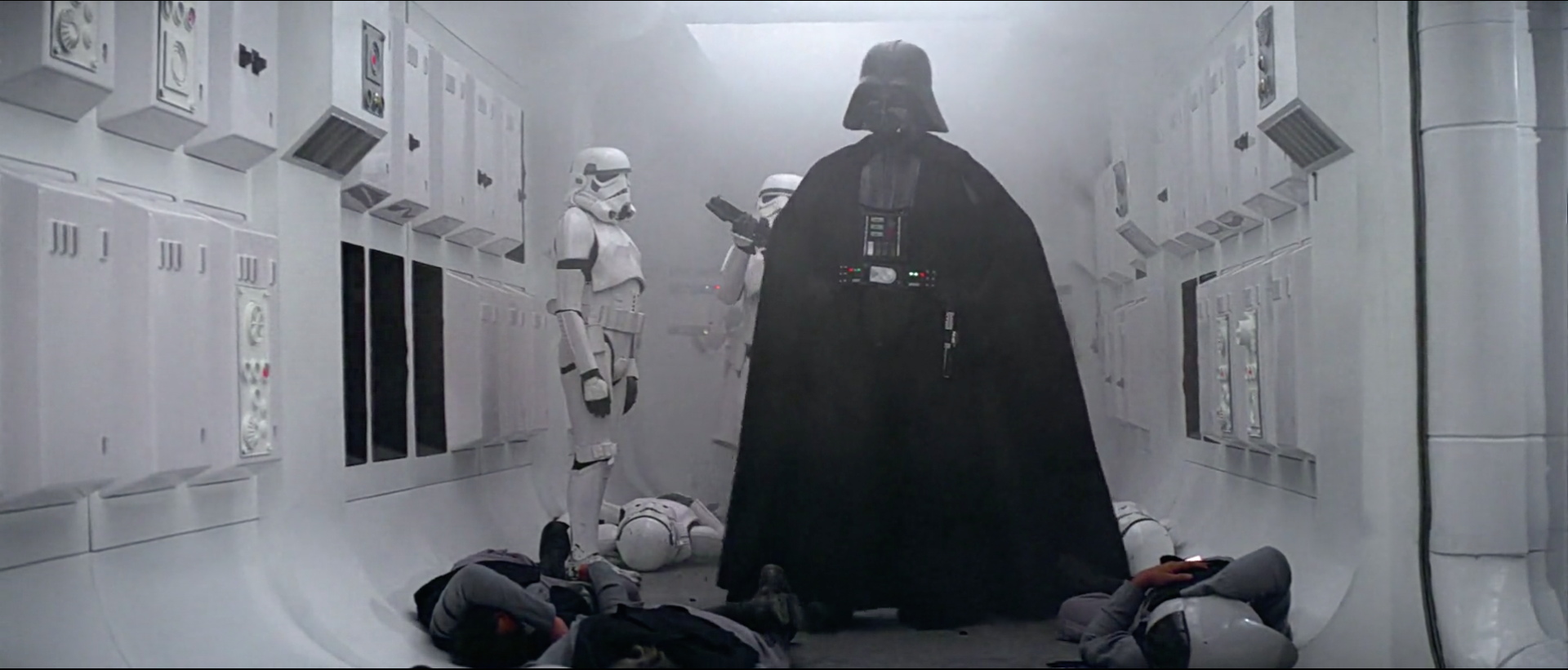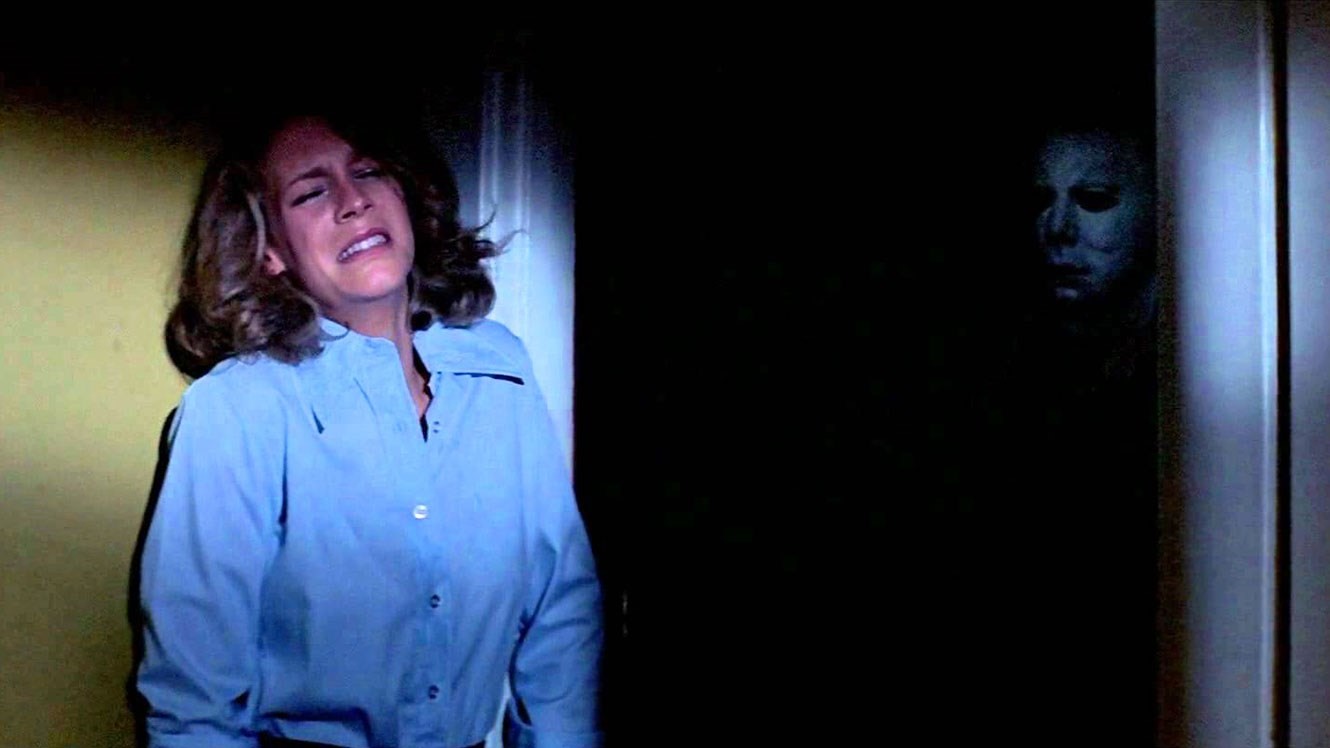 Both demonstrate varying degrees of social awkwardness around women. Vader really only surrounds himself with dudes, and the only interaction he has with women is when he takes one prisoner. The only interaction Michael has with the ladies is, well, killing them…or in Laurie Strode's case repeatedly trying to kill her.
5/ FIRE-FUELED FAREWELLS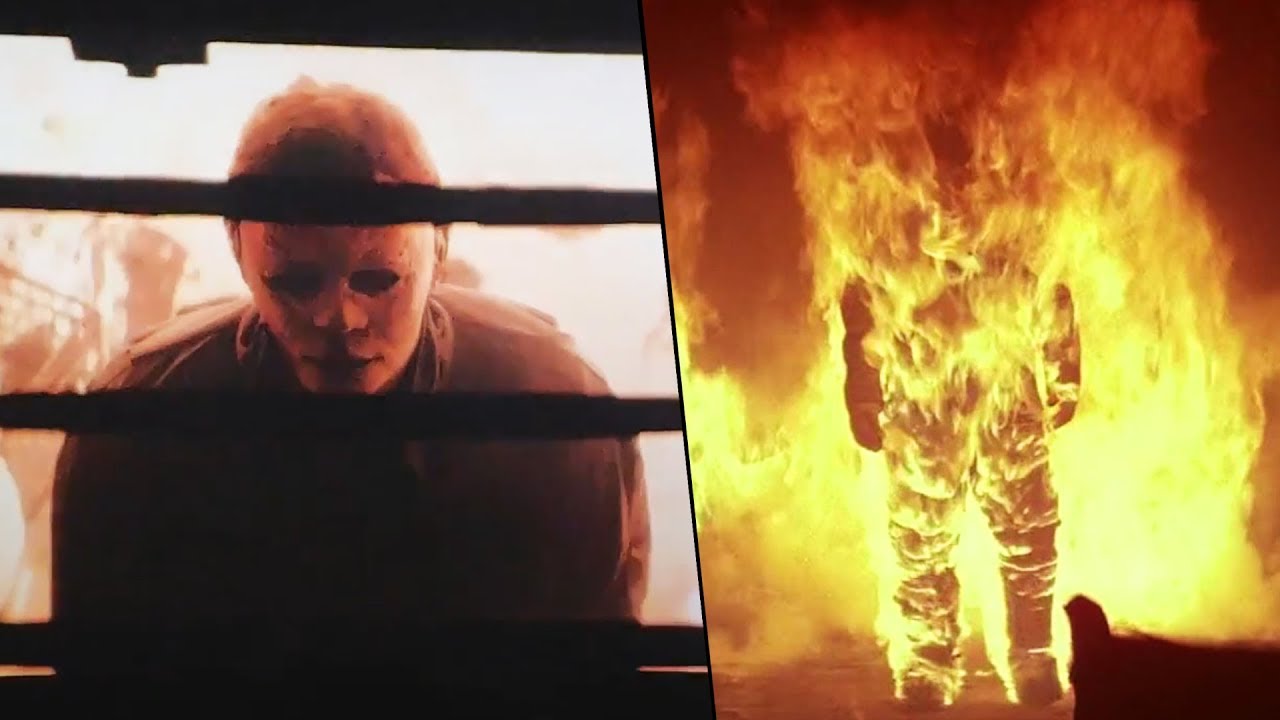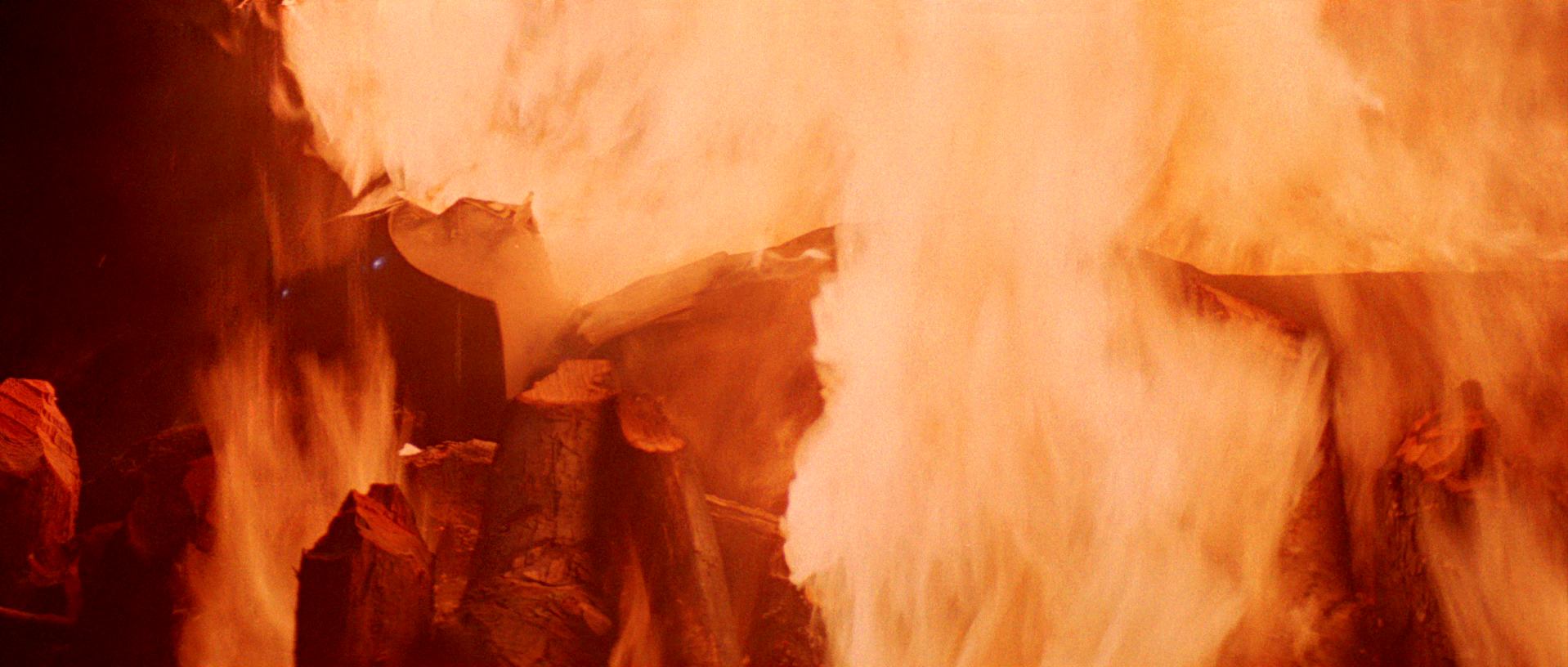 At the finale of HALLOWEEN (2018), Michael Myers goes up in flames courtesy of the fire trap Laurie has set for him. Following his death at the end of RETURN OF THE JEDI, Darth Vader is shown burning in a funeral pyre.
More from Stories
---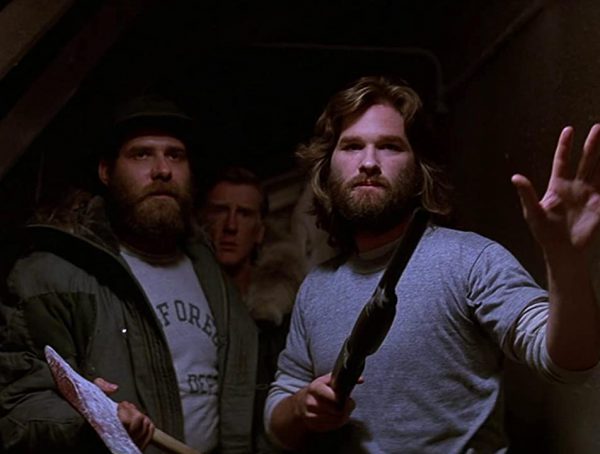 223
One thing the COVID-19 pandemic has taught us is that self-isolation is no one's idea of everlasting fun. What may …
The Body Stealers, Fangs of the Living Dead, Nightmare in Wax. These are just a few of the horror titles …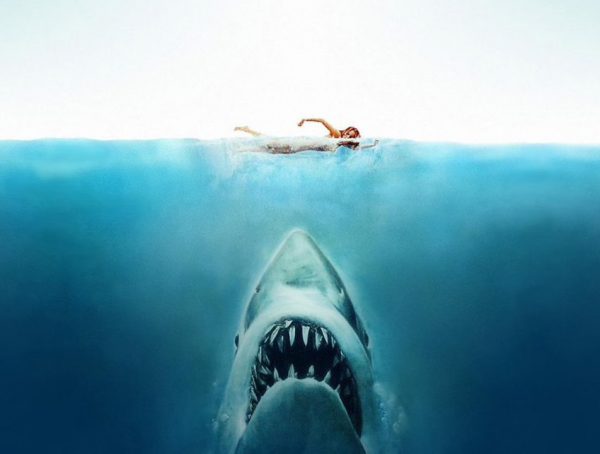 291
On June 20, 1975, movie audiences were introduced to JAWS, not only considered to be the original summer movie blockbuster …