With the recent release of Halloween (2018) on Blu-ray and DVD, I felt the need (and want!) to watch both it and Halloween H20: 20 Years Later back-to-back. A common question among fans on social and forums is how would one rank the horror franchise's sequels from best to worst? These conversations are made for Halloween lovers, and I enjoy the different points of view. Does Halloween 3: Season of the Witch rank last because it excludes Michael Myers? Is 1981's Halloween 2 on par with the original? Do the Rob Zombie remakes count? The opinions are endless.
One commonality is that Halloween 2018 (or H40) is often ranked quite high on these lists; usually higher than the earlier H20 reunion film. A thought crosses my mind. Does H40 receive a higher ranking because it's the fresh, new entry? Or is it altogether the better movie? H20 has a killer opening sequence, whereas H40 has an authentic Myers' mask, true to the original. In H20 we experience a more satisfying demise of Michael, but in H40 we have John Carpenter's score ('The Shape Hunts Allyson' and 'The Shape Burns', among many others, are phenomenal).
This debate will be on-going among Halloween fanatics, but one thing is for certain: both H20 and H40 are similar films in many ways. Not only do both erase prior sequels (H20 ignores 4-6), but they also echo each other in terms of plot and characterization. I've outlined some comparisons below. Make sure to leave a comment on which film is your fav!
1/ Michael loves celebrations!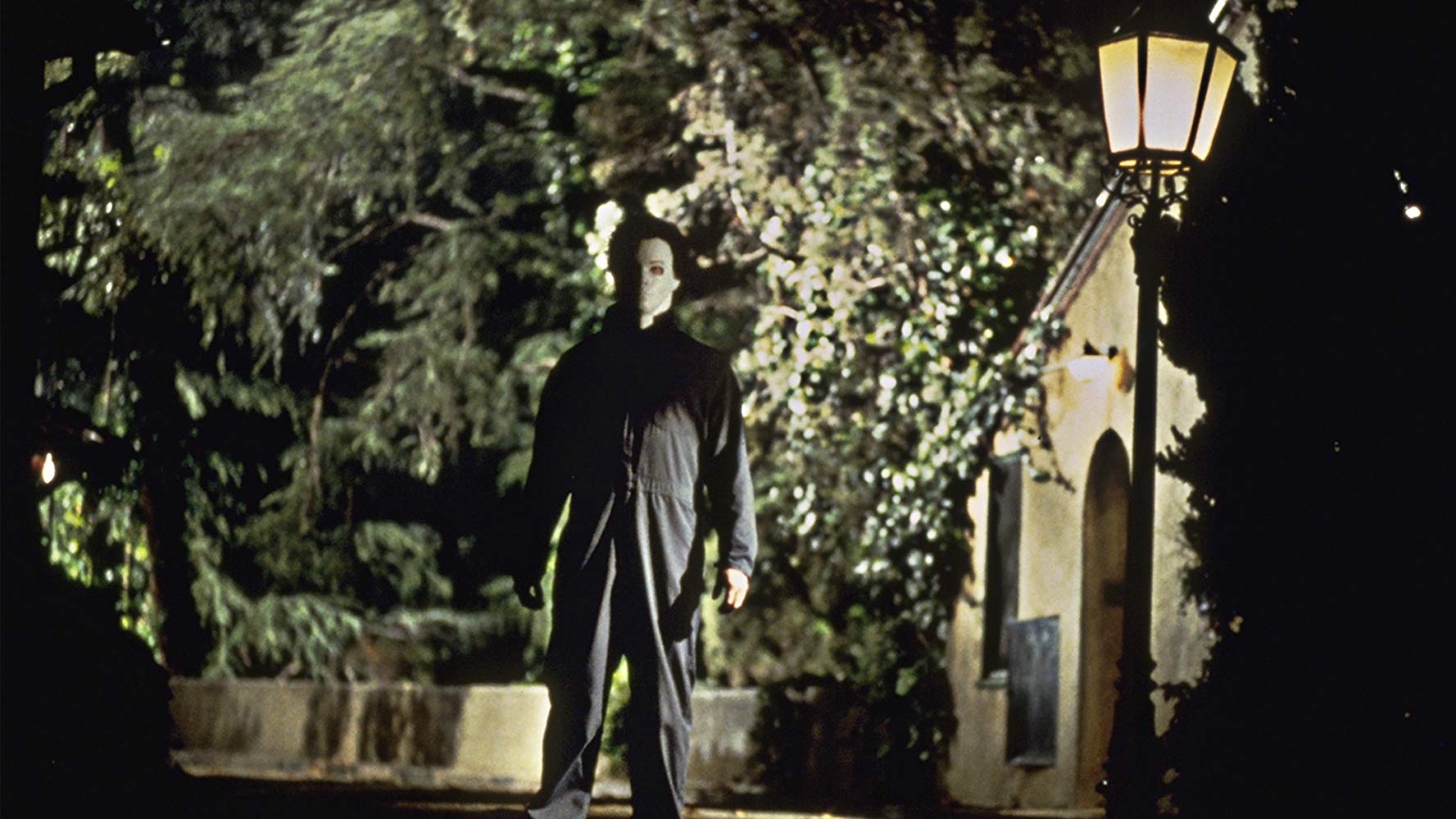 Not only is Michael a fan of Halloween, but he's big on anniversaries, too. H20 doesn't explain where he's been since almost burning to death in Haddonfield Memorial Hospital, yet he chooses to come back exactly 20 years later.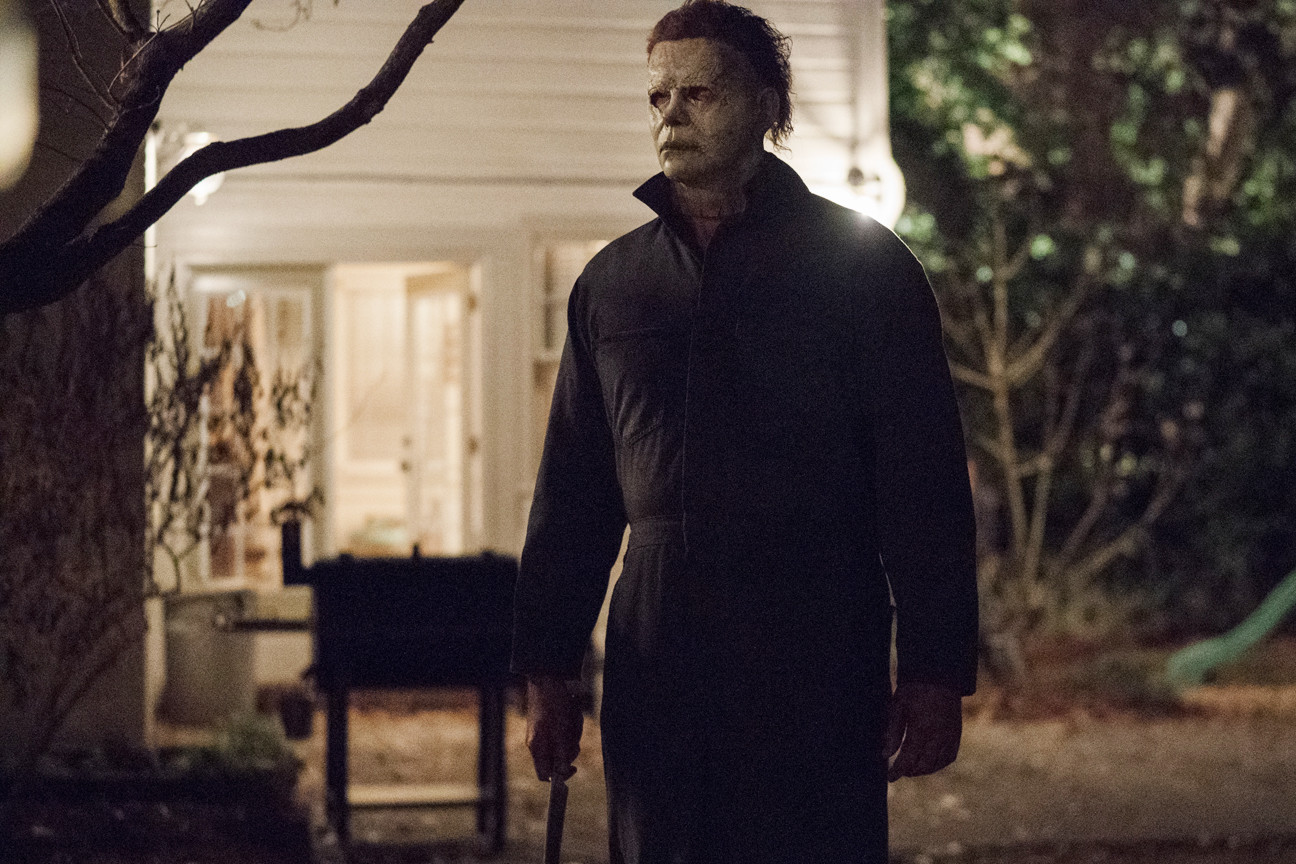 H40, which erases all other sequels, explains that Michael has been locked up in a sanitarium since his killing spree in Haddonfield. How convenient is it that they decide to transfer Michael on October 30th, 40 years later? Though a bit unrealistic, we slasher fans are OK looking beyond this as we love a good reunion just as much as Michael. I question though, if the bus crashed in November, would Michael return Halloween 2019, or wait until 2028?
2/ The homage is real!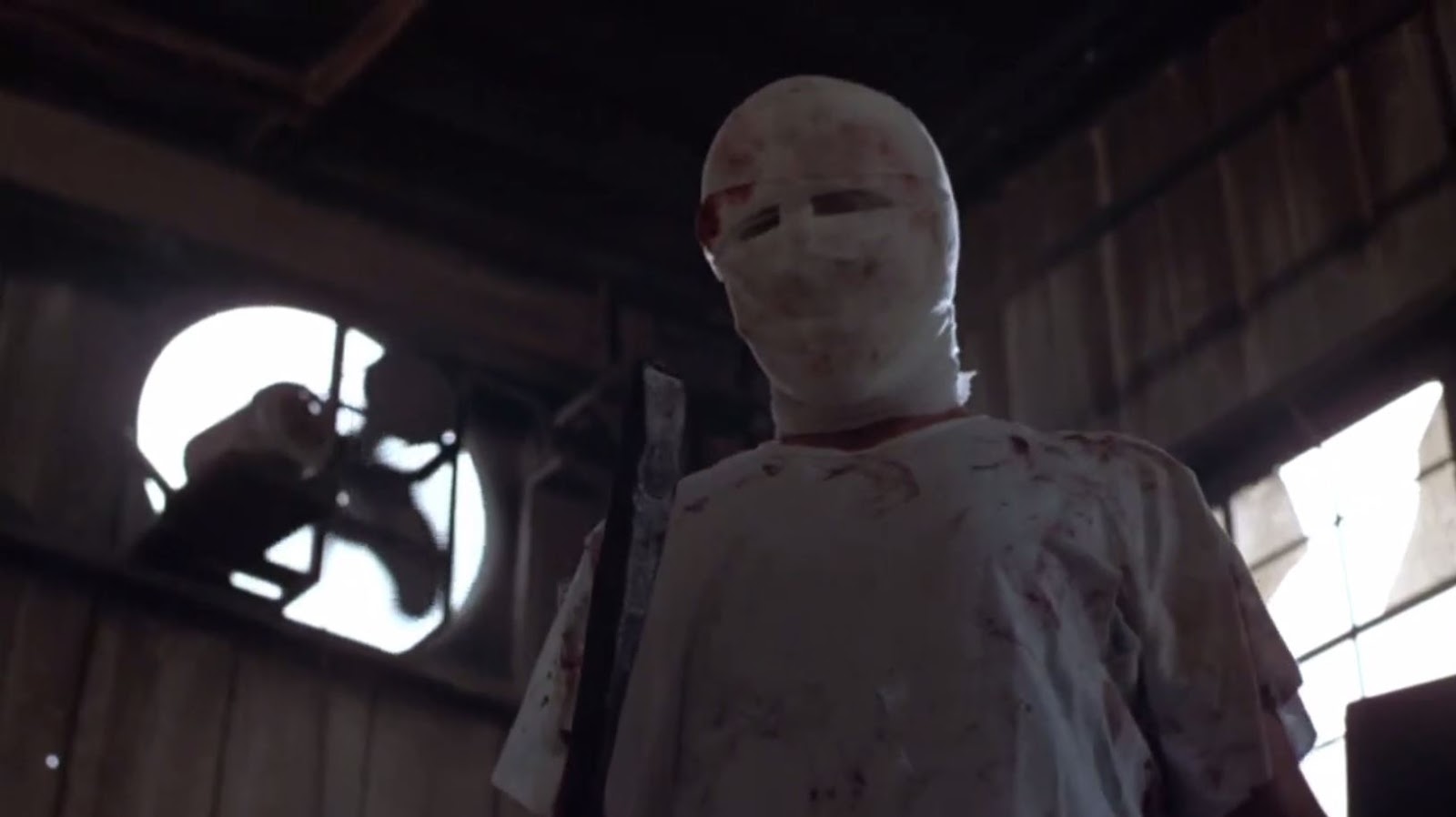 Both films are a love letter to the original, and pay homage to other films. As mentioned above, H40 erases all sequels but still has fun references to them throughout. The film begins with an opening title sequence like that of the original and the1981 sequel. Michael kills a garage mechanic for his infamous jumpsuit costume just like he does in Halloween 4. If you listen carefully in Allyson's classroom scene, P.J. Soles makes a voice cameo as the teacher. In both H40 and 1981's Halloween 2, while lurking the streets of Haddonfield, Michael enters the home of an elderly woman draped in a pink bathrobe and hair curlers to steal a butcher knife. In 2018, the woman is not so lucky. And who could have missed the children rocking Silver Shamrock masks seen previously in Halloween 3: Season of the Witch? The hidden gems are endless! (Check out some of Scarlett's favorite Tricks and Treats here!)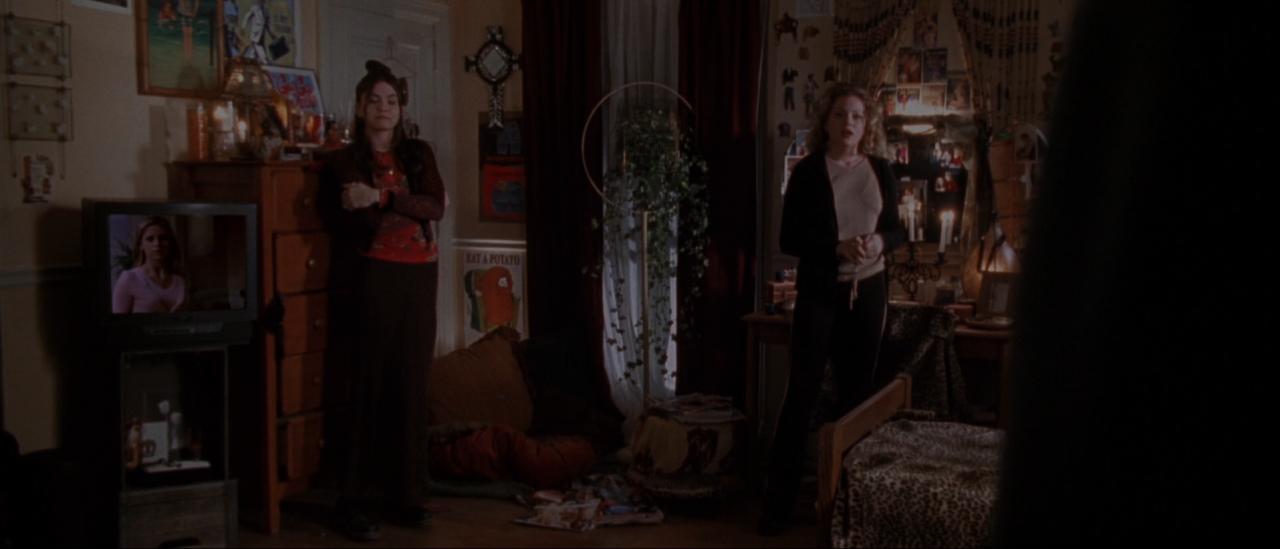 H20 doesn't just pay homage to the original, but also to other influential horror flicks like Scream (which goes out of its way to pay homage to Halloween). In a dorm room scene with Molly (Michelle Williams) and Sarah (Jodi Lyn O'Keefe) you'll see Scream 2 playing in the background. Janet Leigh makes a cameo as Laurie's secretary and even drives the same car, right down to the license plate, as her character Marion did in Psycho.
3/ Laurie's trauma from the night he came home has consumed her life.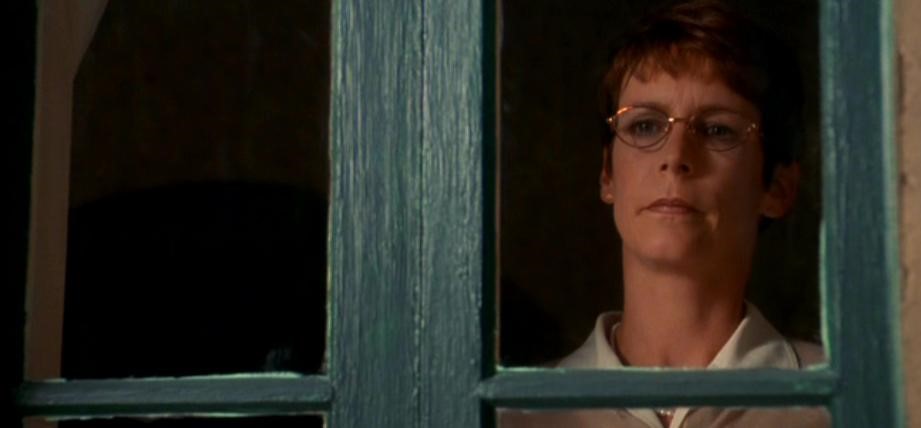 Many argue that 2018's Laurie feels more like 1978's, but I strongly believe H20 does a stellar job portraying a grown version of the innocent, teenage protagonist whose life changed forever on Halloween. In H20, Laurie's PTSD causes her to fake her death, relocate to California and change her name to Keri Tate. Alternatively, in H40, Laurie remains in Haddonfield, but lives in isolation on the outskirts of town in a fort-like home filled with excessive locks, weapons and traps.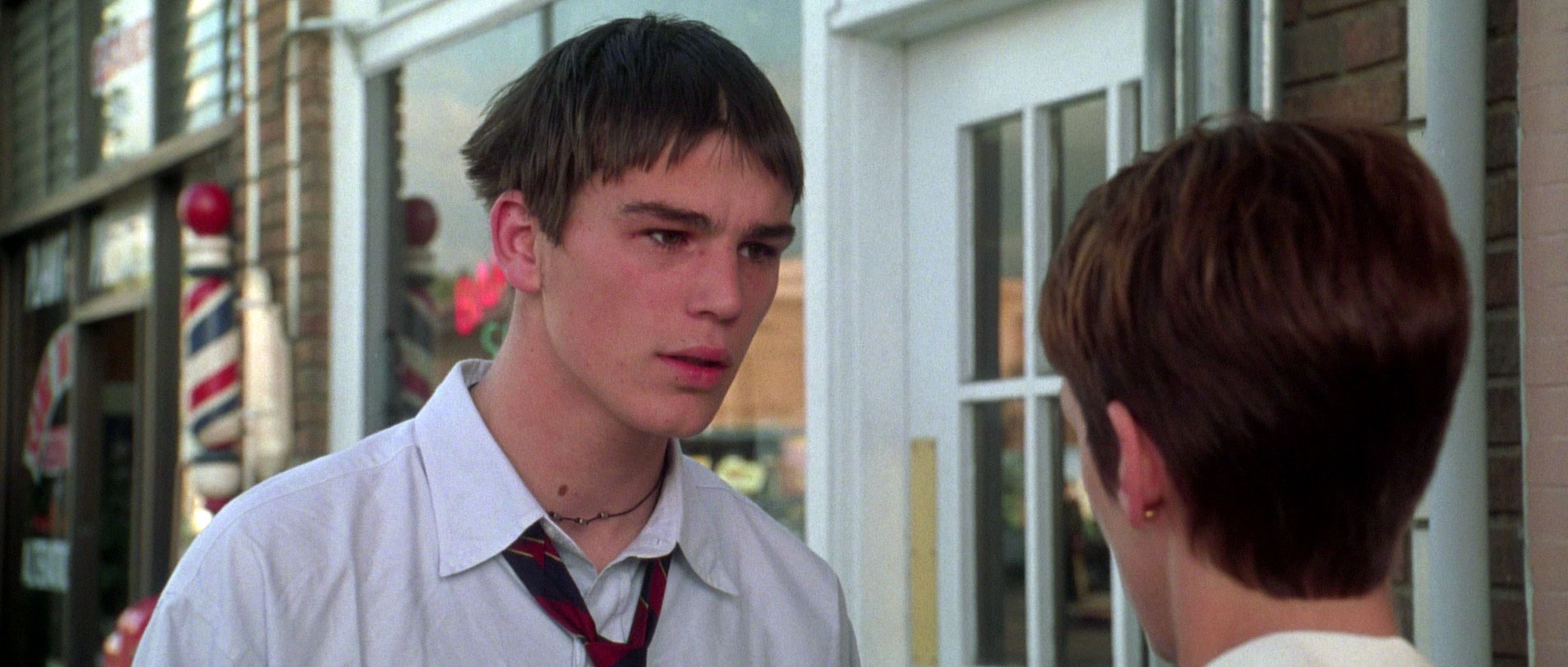 Through conversations with her 17-year-old son, John, played by 2018 Horror Hunk of the year Josh Hartnett, we learn that Laurie is divorced from an abusive, chain-smoking, methadone addict. In H40, Laurie informs "investigative journalists" Dana and Aaron, that she's twice divorced (and a basket case). She is close to losing John due to years of paranoia in H20 and in H40 we're shown that nearly estranged daughter (Judy Greer) was taken away from her by Child Protective Services at the age of 12. Both films prove that Laurie's obsession with Michael is tearing her family apart.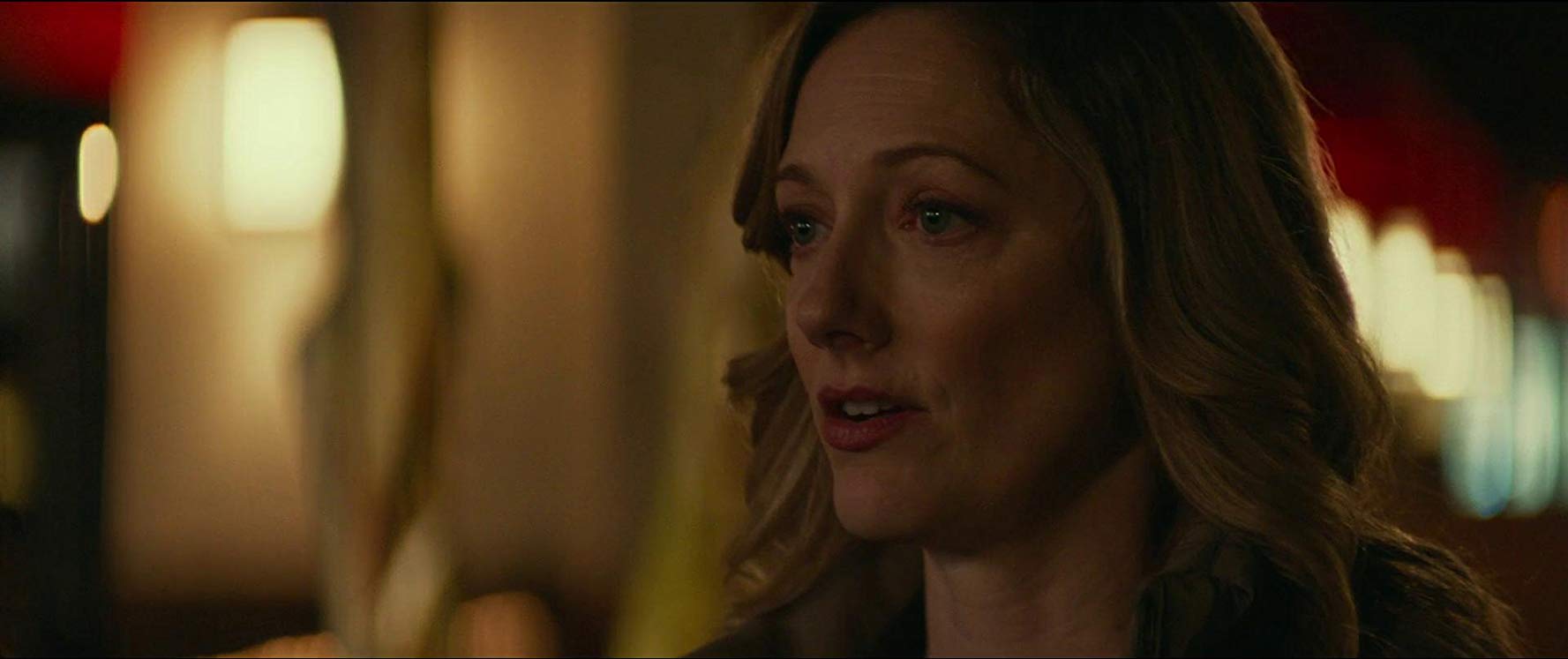 Laurie turns to alcohol in H20 and we see her consistently chugging back beverages, including ordering and downing an extra glass of wine while guidance counselor Will (Adam Arkin) excuses himself to the restroom. She has a cabinet full of pills to help with nightmares, stress, anxiety and god knows what else.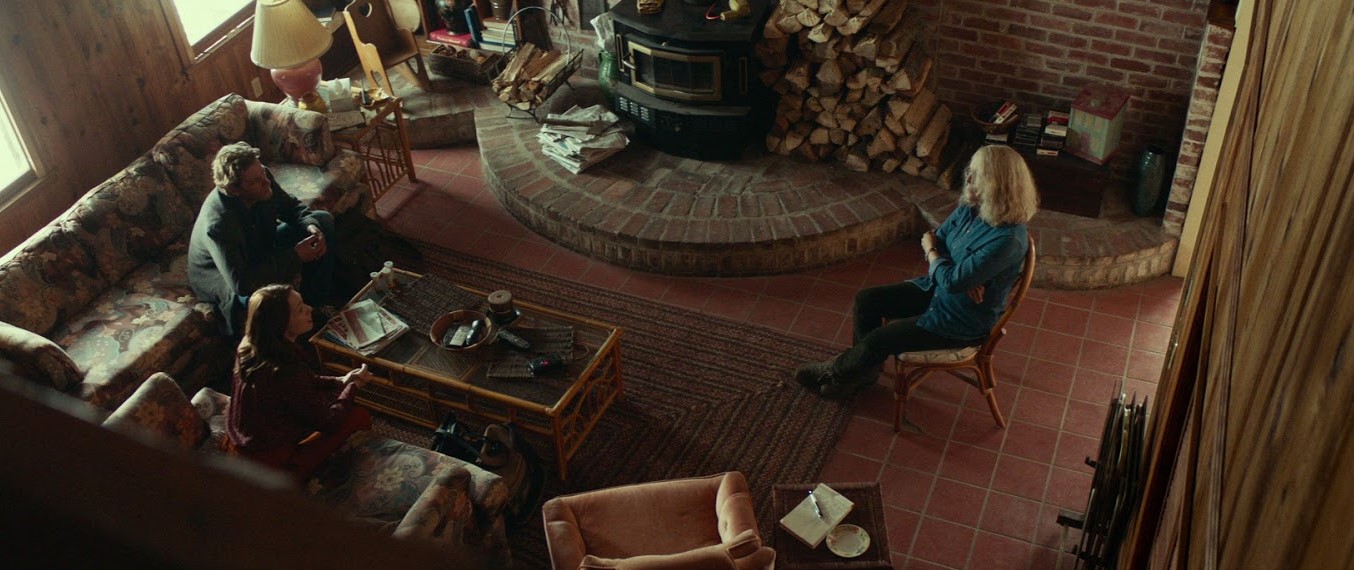 In H40, you also see pill bottles in Laurie's house and she swigs back a bottle of booze while watching Michael get transferred. Following that, she chugs red wine at a restaurant with the fam.
4/ Dr. Loomis, where art thou?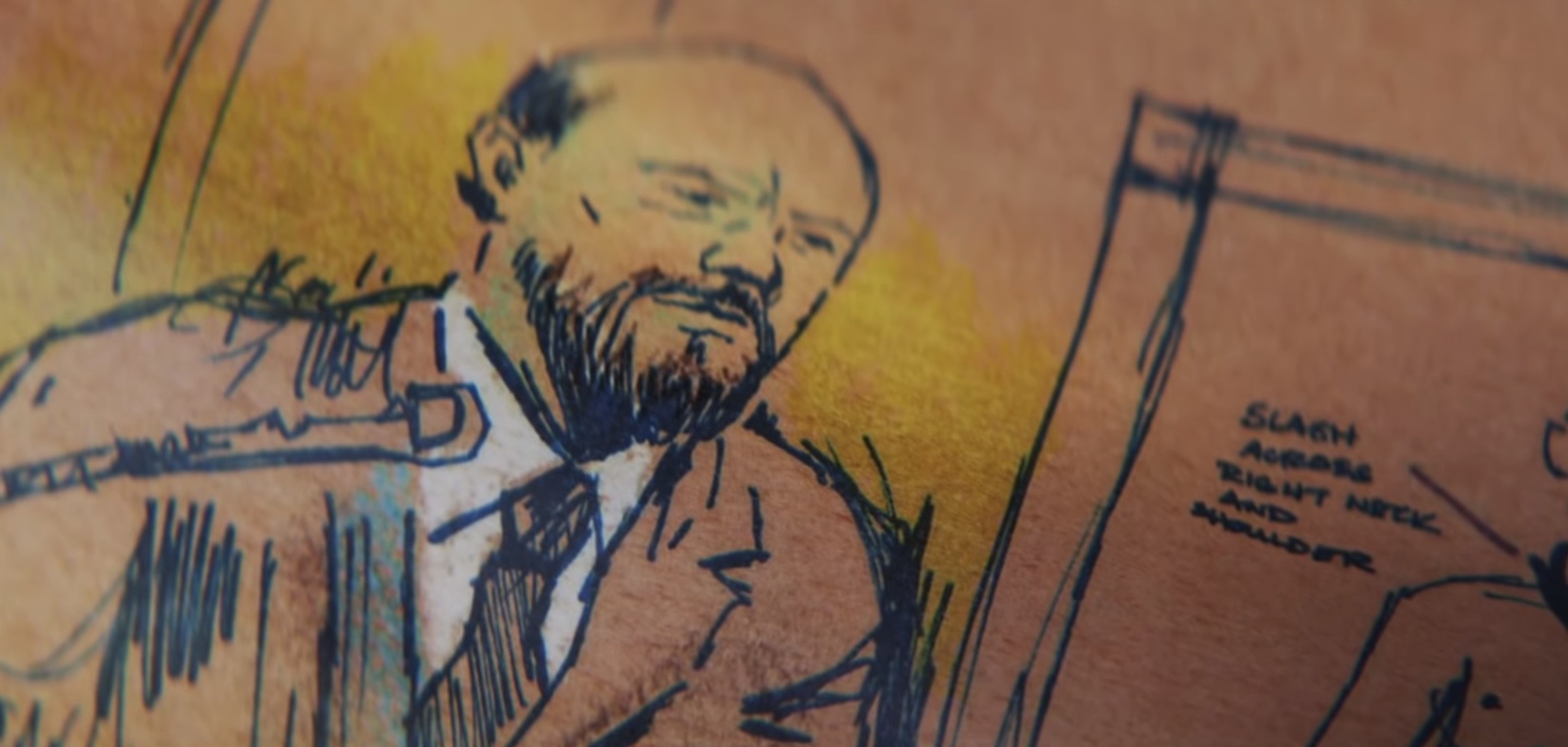 Images of Dr. Loomis are displayed in 1998 and 2018. In H20, Loomis is seen a few times in the opening sequence through photographs in Nurse Marion Chamber's home. We also get a nicely placed voice-over. In H40, we see a court room drawing of Loomis while Dana and Aaron are visiting the sanitarium.
5/ Back of the class isn't just for burnouts.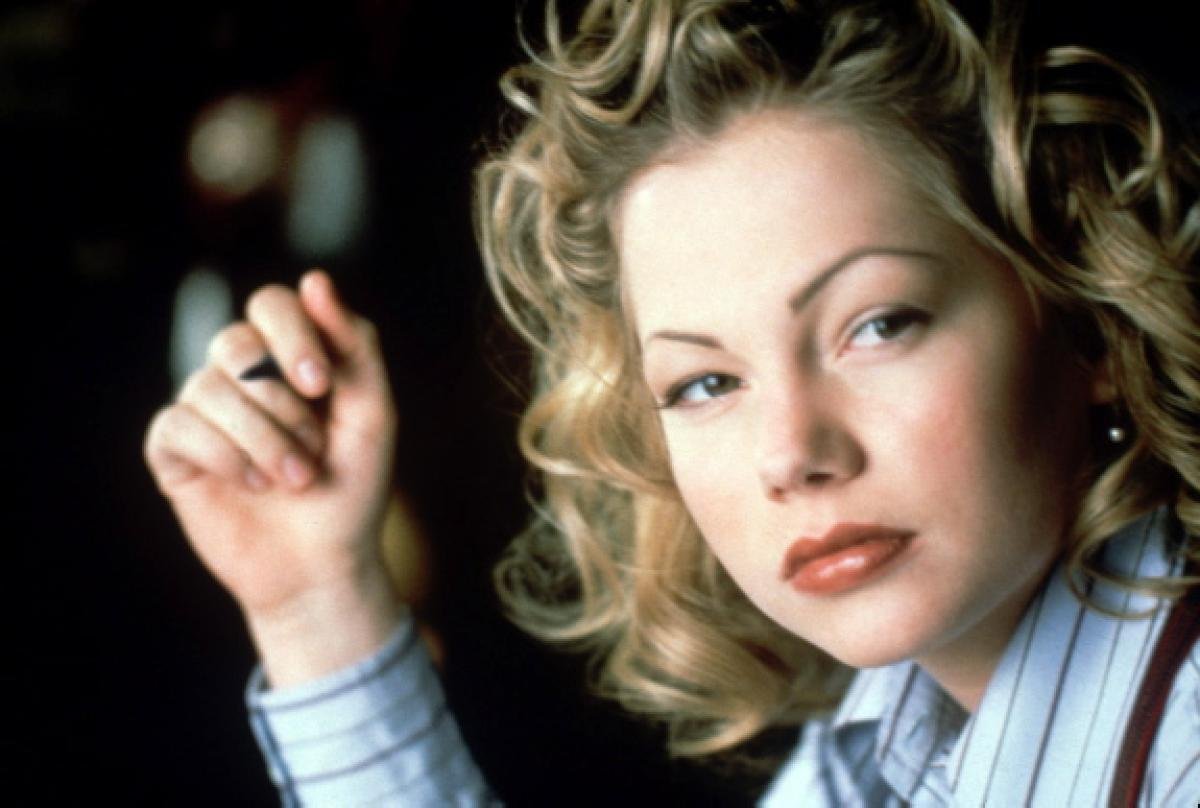 The young female leads, Molly (Michelle Williams / '98) and Allyson (Andi Matichak / '18), sit beside the window at the back of the class. This is the exact same spot Laurie sits in the original classroom scene, and like Laurie, both Molly and Allyson gaze out the window to notice someone gawking back at them while an English teacher lectures in the background.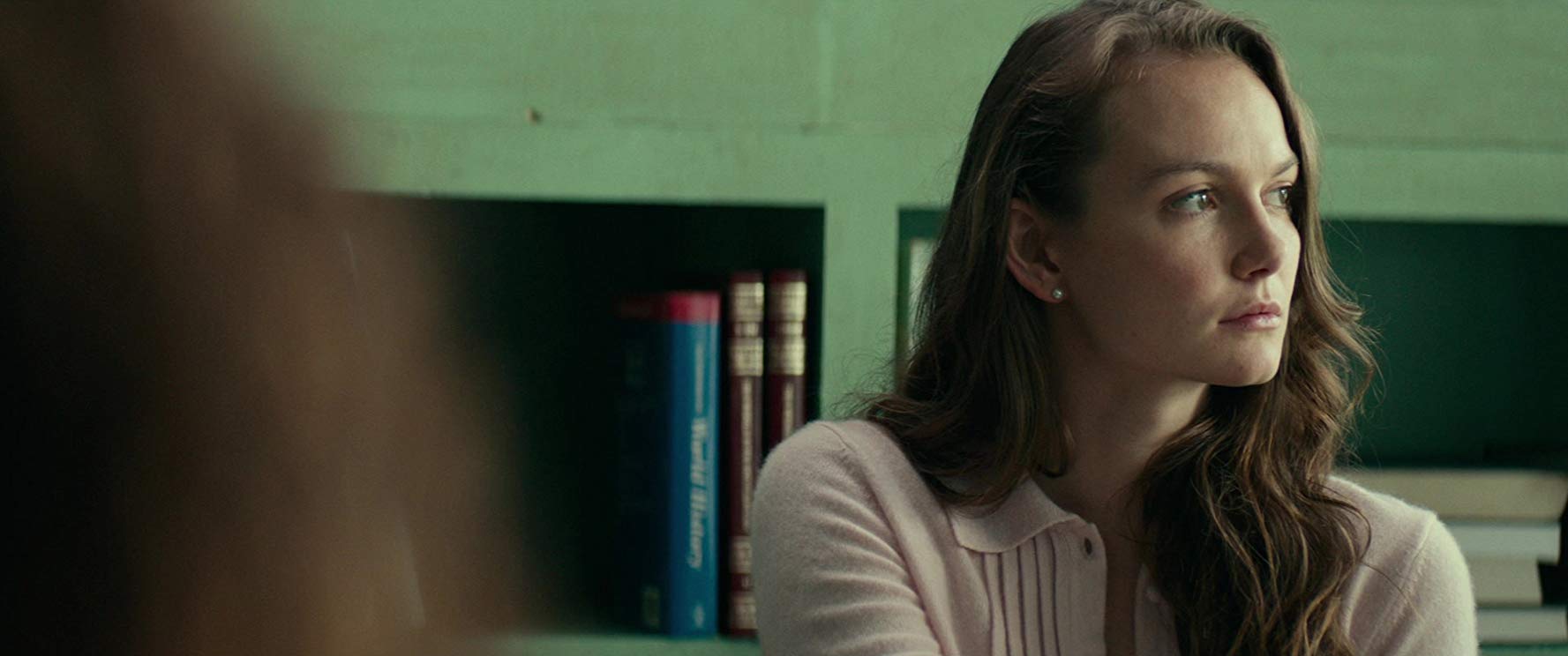 6/ Never use a public bathroom around Halloween!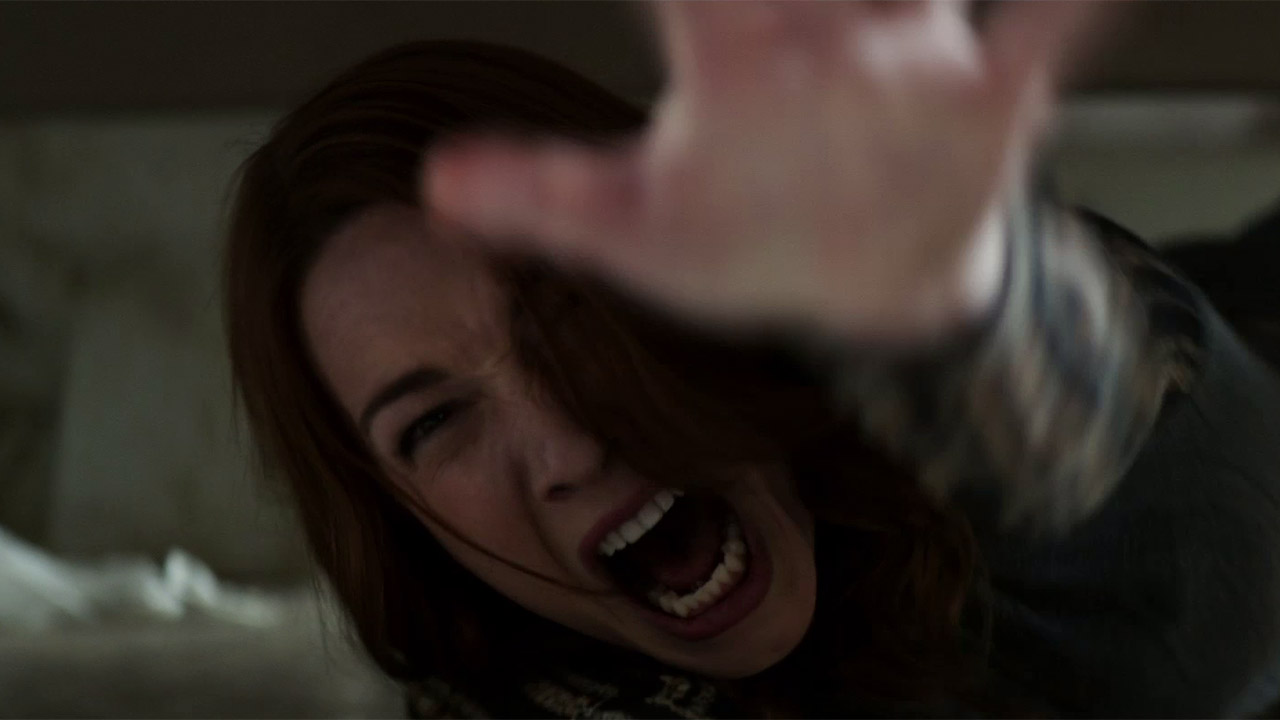 In H20 and H40, characters are forced to use creepy, unkempt public restrooms. In H20, the mother/daughter duo get by with just having their vehicle stolen, whereas in H40, Michael brutally murders Dana and Aaron before stealing back what's rightfully his – the mask.
7/ What about Tommy and Lindsey?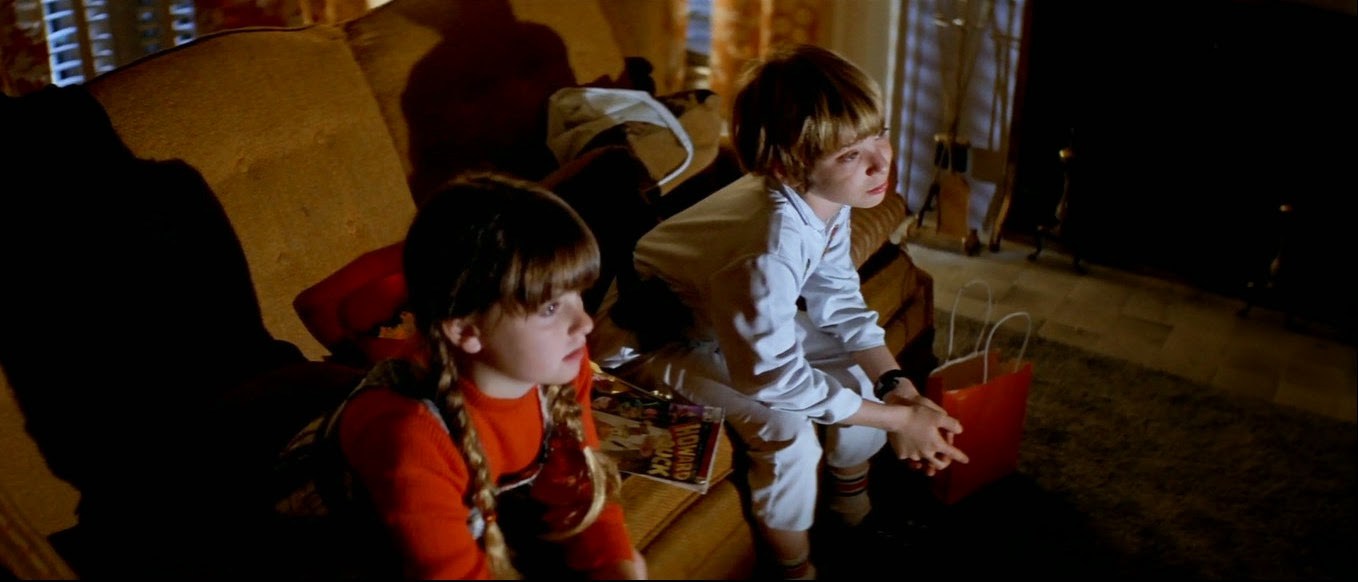 Tommy and Lindsey aren't mentioned in H20 or H40. Both films missed the mark here. Fans would have been delighted with the briefest of cameos. Kyle Richards, who played young Lindsey Wallace, expressed her interest in returning for the 40th anniversary and Jamie Lee Curtis had an idea for her cameo. Filmmakers ultimately didn't proceed. How cool would it have been if when Laurie was spectating at the crime scene from behind yellow tape she was to glance over to see Lindsey among other onlookers before leaving the scene of the crime?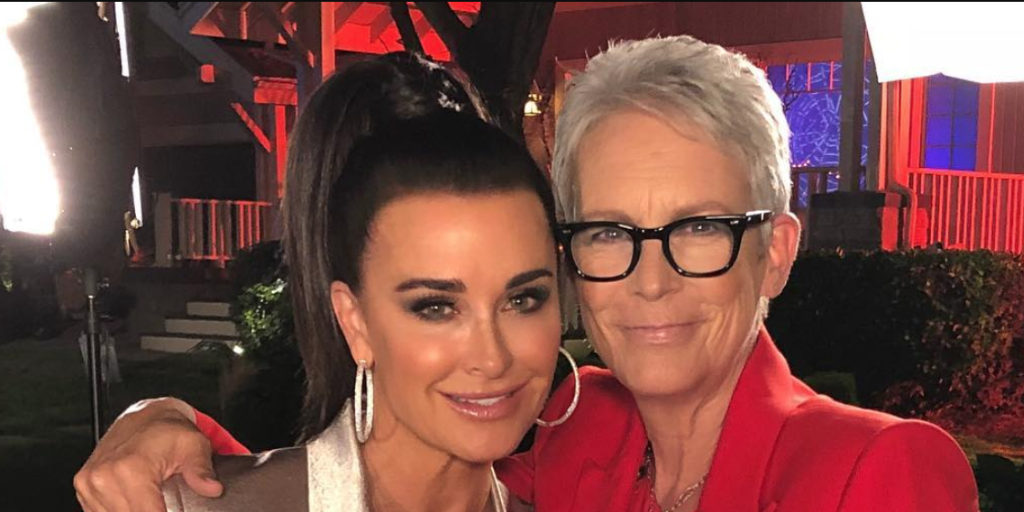 I also wish Laurie would have named the friends she lost back in 1978 at some point. As simple as it sounds I wanted to hear "Annie" and "Lynda" mentioned.
8/ You make a better door than a window.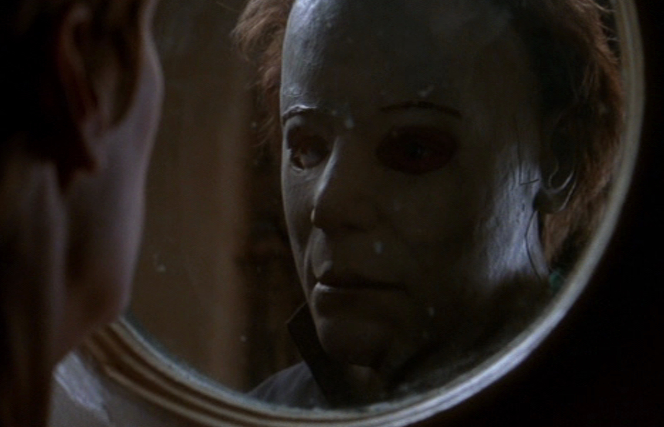 In H20 and H40, glass separates Laurie and Michael for their reunion encounter. In H20, the siblings are reunited and come face-to-face through a circular glass window in a door. In H40, Laurie, on ground level, first sees Michael through a window on the second story of a house. When she shoots a bullet through the window it hits a glass mirror reflecting The Shape. Later, to start their final showdown, only a door with glass windows separates them again. This time a more aggressive Michael busts through the glass to attack Laurie.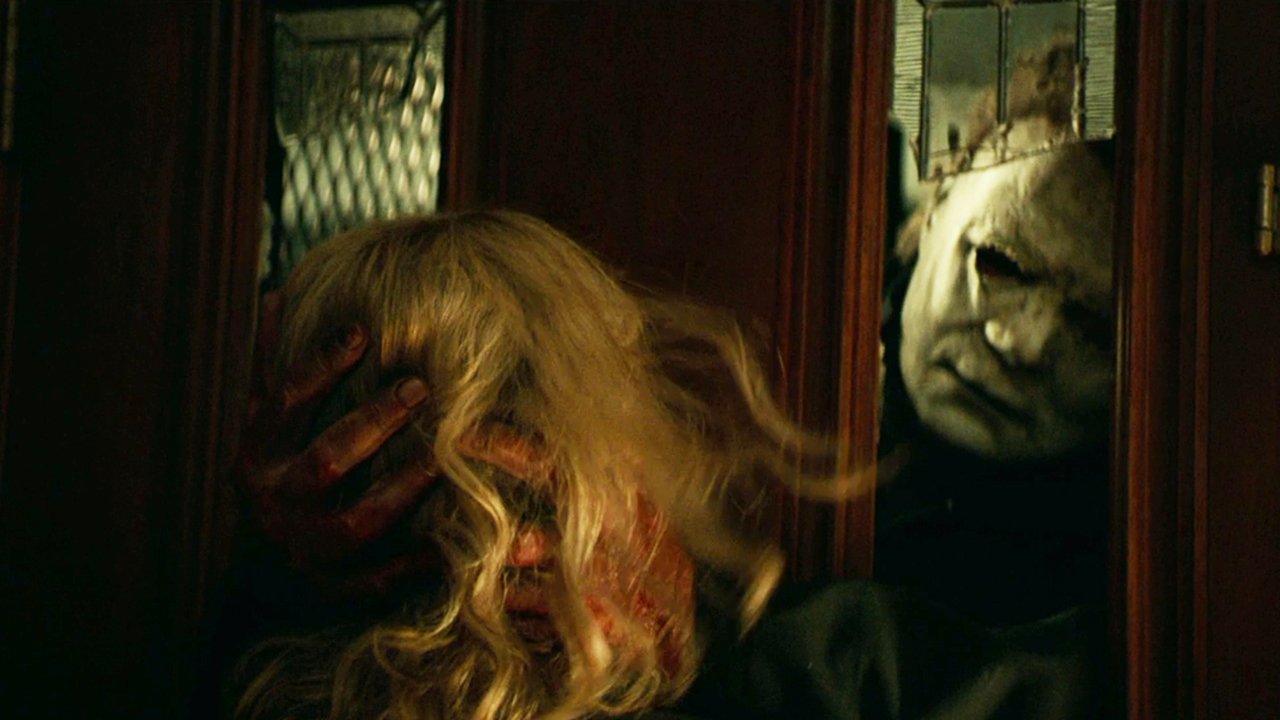 9/ Laurie comes out of the closet!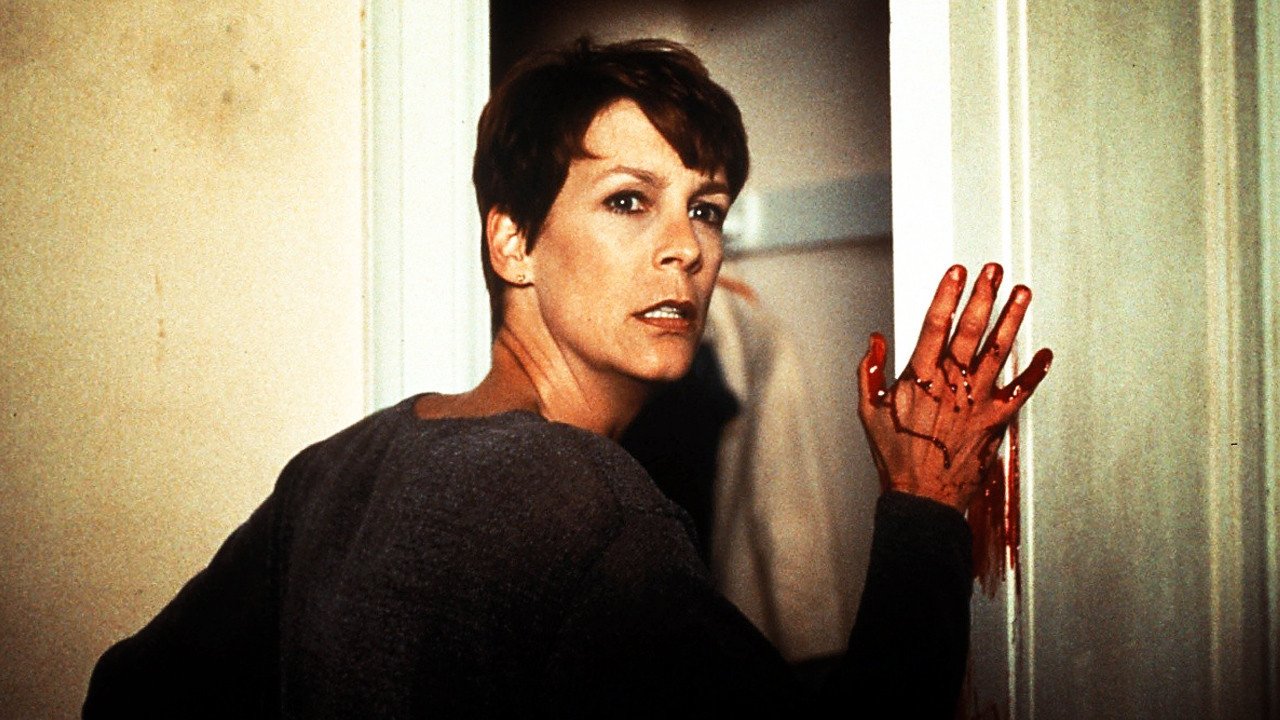 In 1978, Laurie is almost killed in a closet. This is one of the most iconic scenes in horror history and it's not hard to believe she has nightmares of this horrifying experience 20 years later. During the climax, Laurie again encounters a closet in Hillcrest Academy when on the run from Michael. She opens the door to realize it is in fact a closet instead of an escape route. She lets out an "Oh,fuck!", clearly reflecting upon her nightmare from 20 years prior. At one point, she advises John and Molly to hide in a closet as well. In H40, Laurie's house has the same double door closet as the original. When approaching it she quickly swings the doors open, armed with a rifle, only to find her son-in-law's body.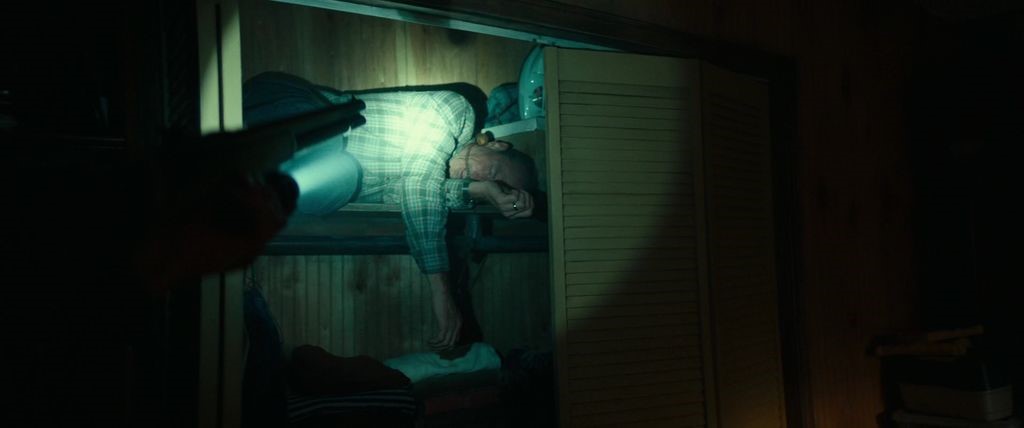 10/ Do as I say NOW!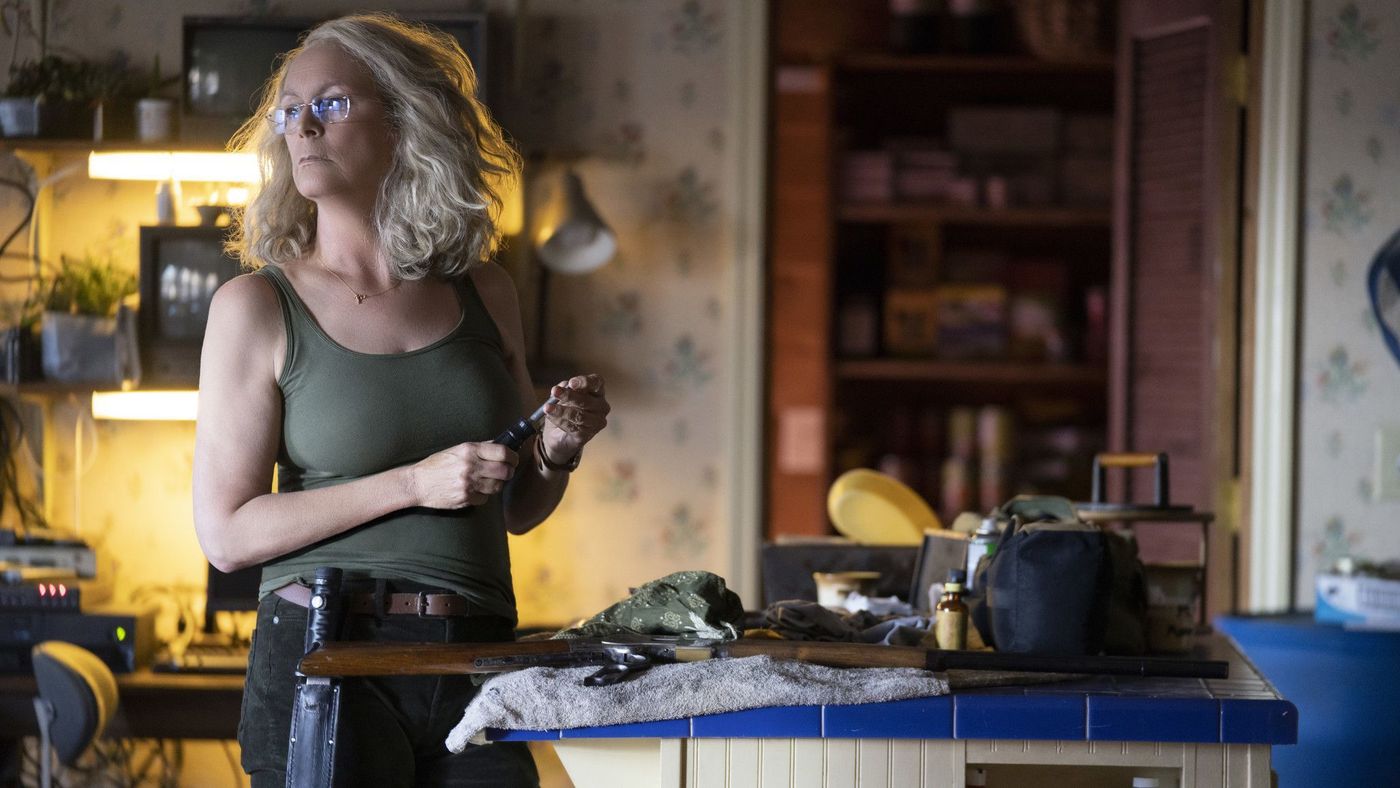 Who doesn't love it when Laurie becomes authoritative? These scenes make up some of my favorite moments in the original, but also in the 20 and 40 year reunion films. When Laurie screams an order, you had better obey!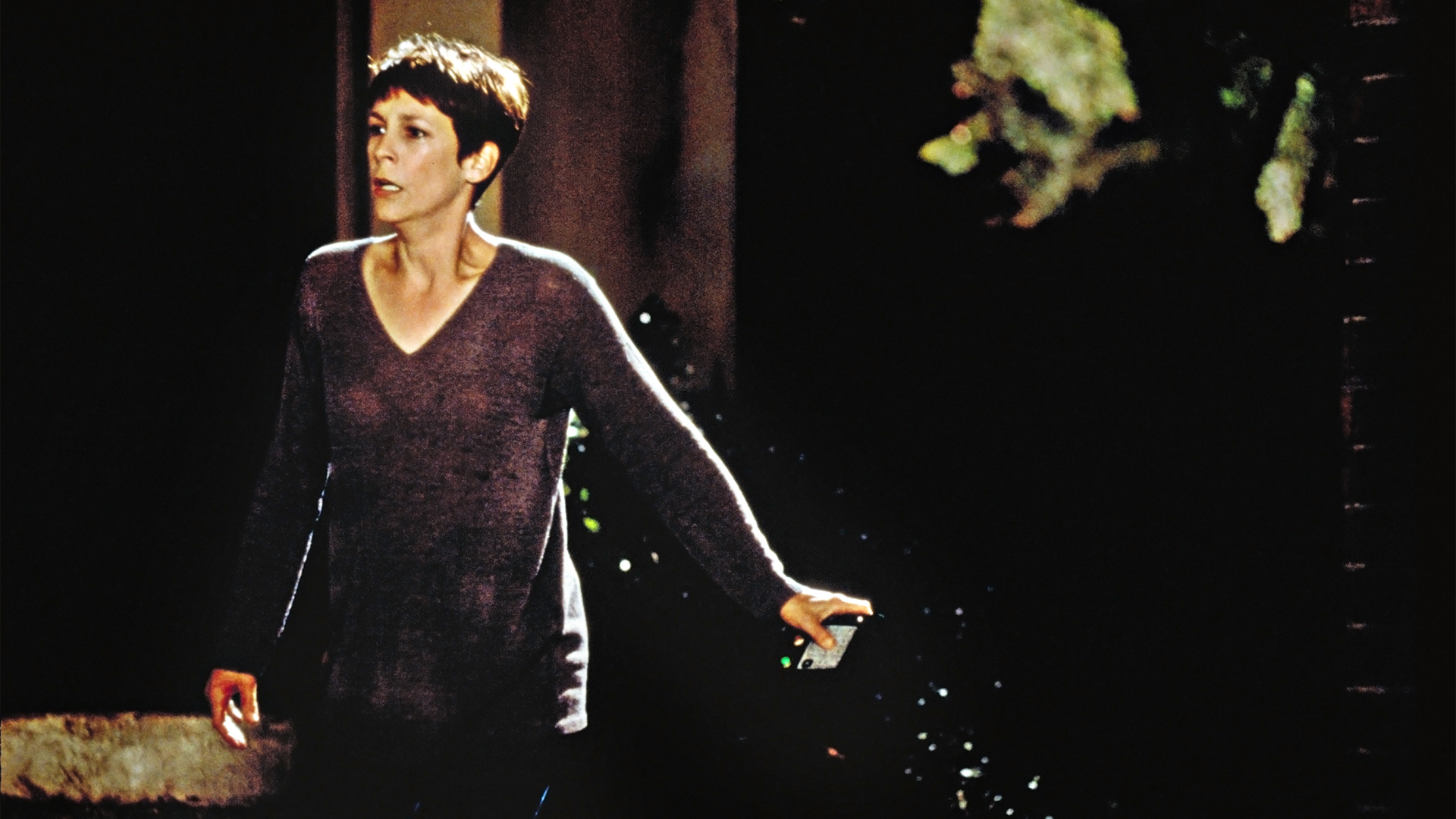 In H20, Laurie demands John and Molly go down the street to the Becker's (Scream reference) so she can have her final showdown with Michael. When they show concern, she yells "Do as I say NOW!"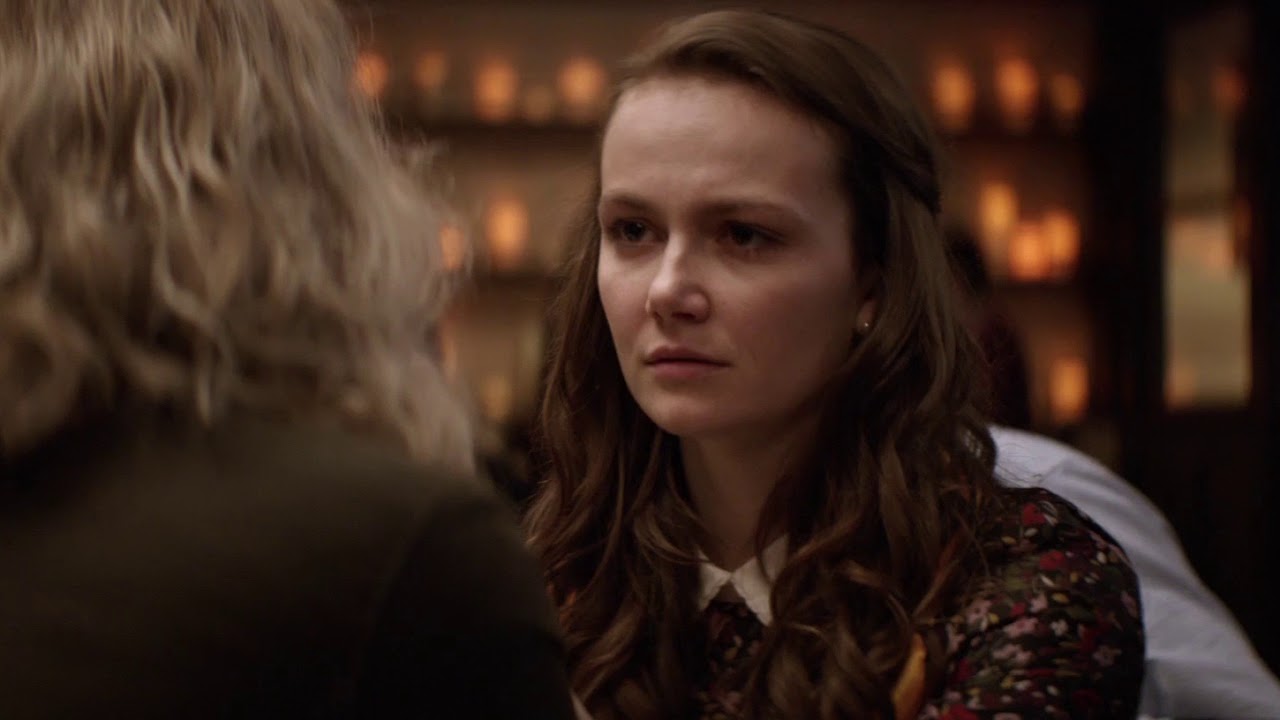 In H40, while leaving a voicemail for granddaughter Allyson, Laurie tells her in the message "Do as I say NOW!"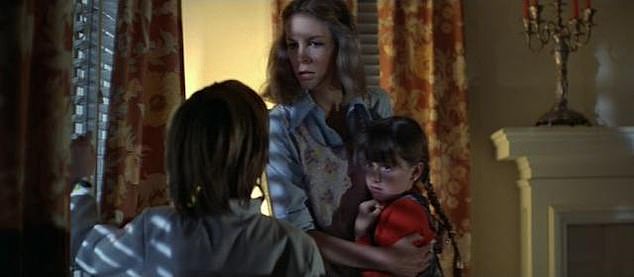 She also uses this line with Tommy in '78.
11/ Where the weapons at?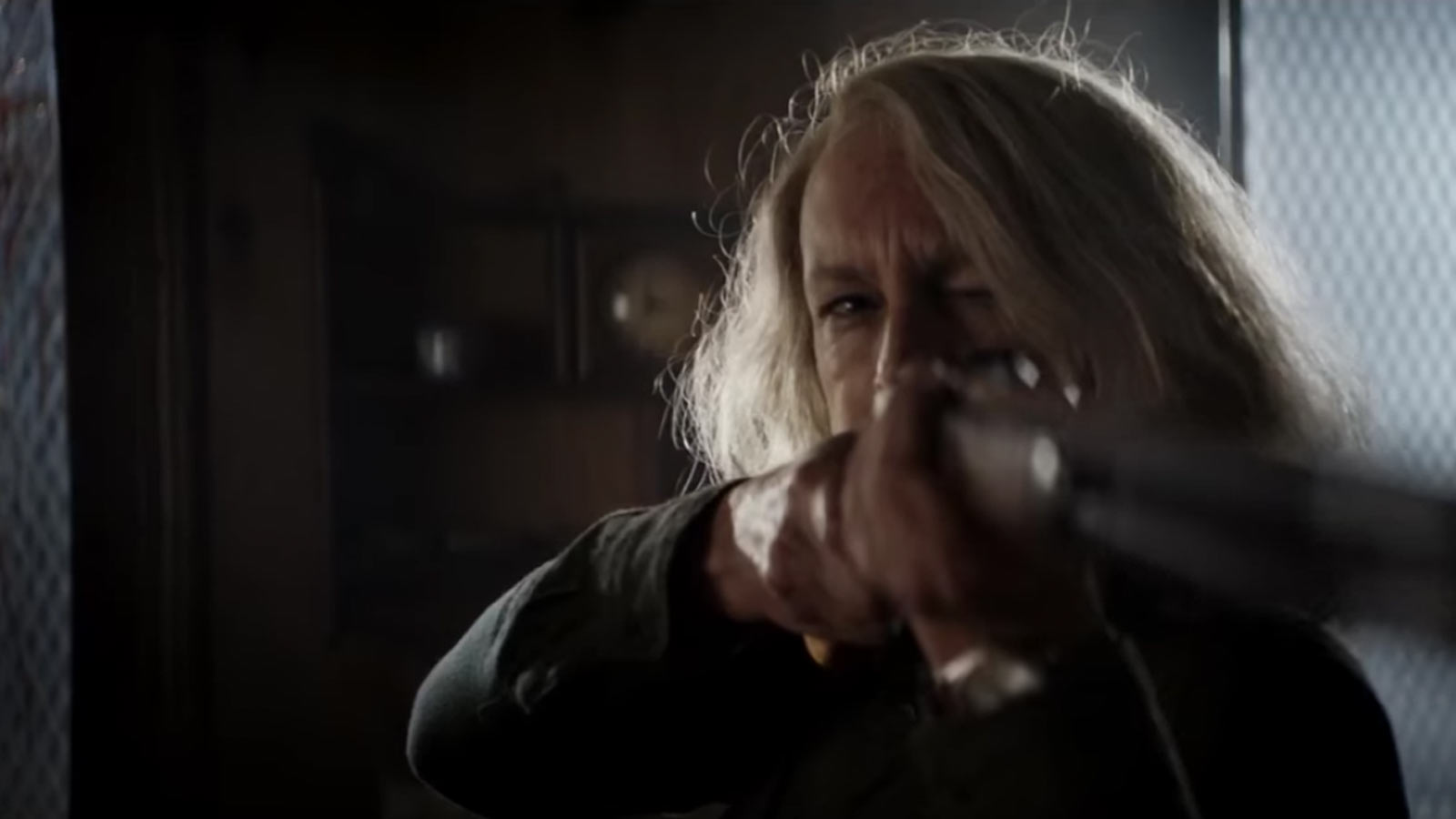 In H40, although Laurie's home is full of weapons and firearms ("pick your poison"), she is forced to use her teeth, and at one point a frying pan, to fight off Michael.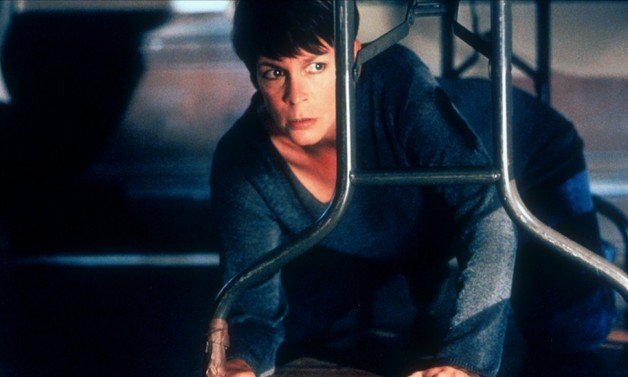 H20's Laurie sleeps with a handgun under her pillow and carries it with her for most of the second half of the film. When this goes missing, she ends up having to knee Michael between the legs and stab him with a flagstick.
12/ Laurie fights back.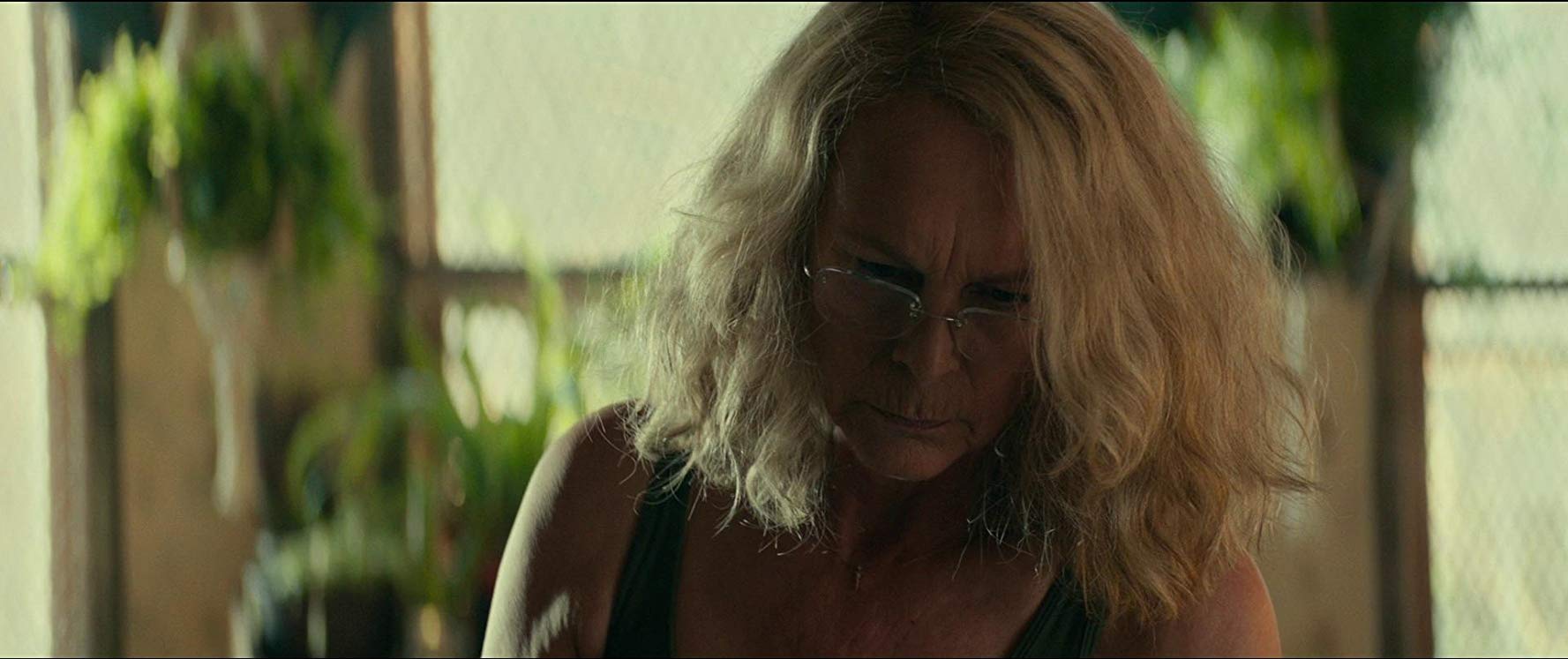 H40's Laurie is prepared to fight Michael from the get go. In fact, she's been training for his return the last 40 years.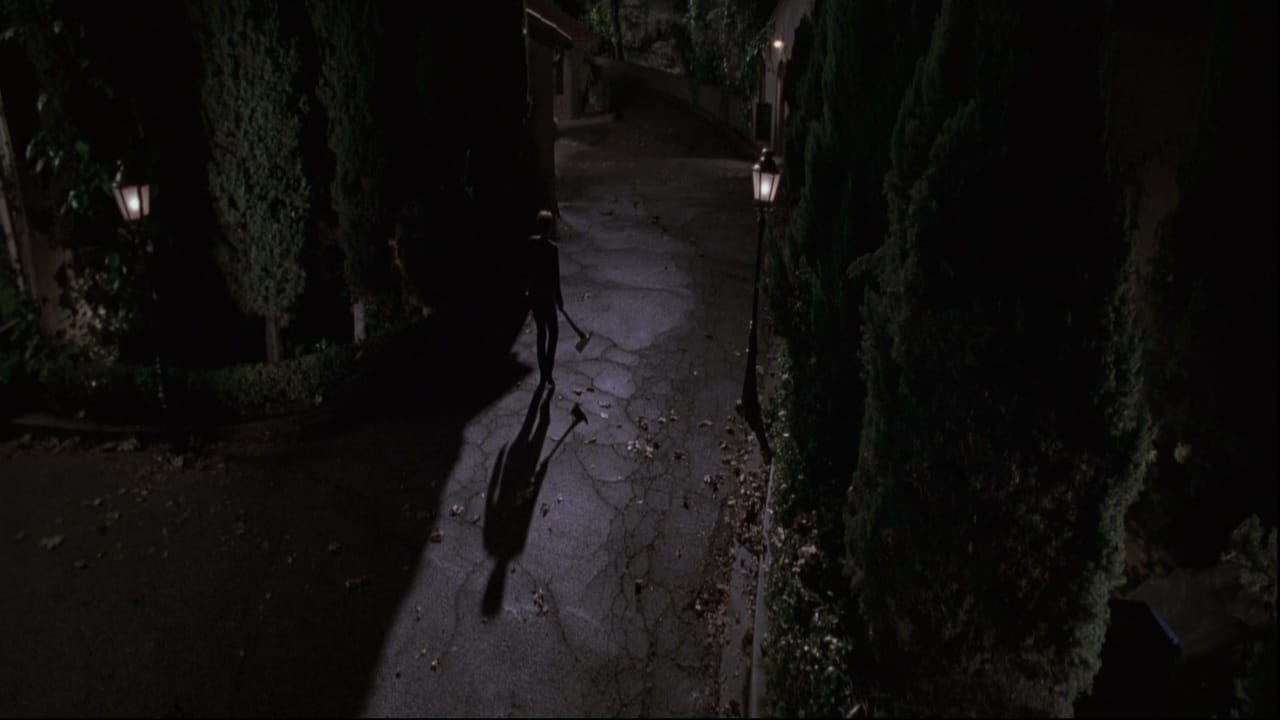 In H20, Laurie runs, hides and although seemingly stronger than she was in 1978, still fears fighting back. But then a switch flips and Laurie is finally ready to confront her monster. I enjoy seeing this loss of innocence on screen. A standout moment is Laurie screaming "Michael," while holding an axe in search of her brother.
13/ Michael gets killed…or does he?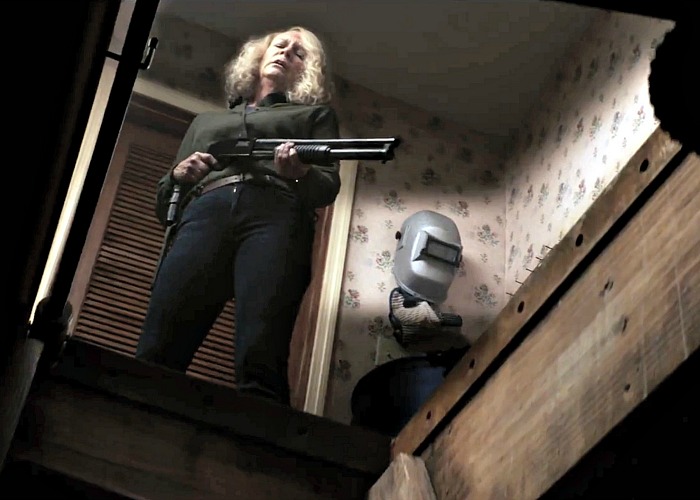 In both films, Laurie comes out on top and at first it seems Michael has finally been defeated. We all know Resurrection ruins H20's triumphant ending but is Michael finally dead in H40? If you listen until the end of the credits you can hear The Shape breathing; which leads fans to believe…it's alive! (think Frankenstein)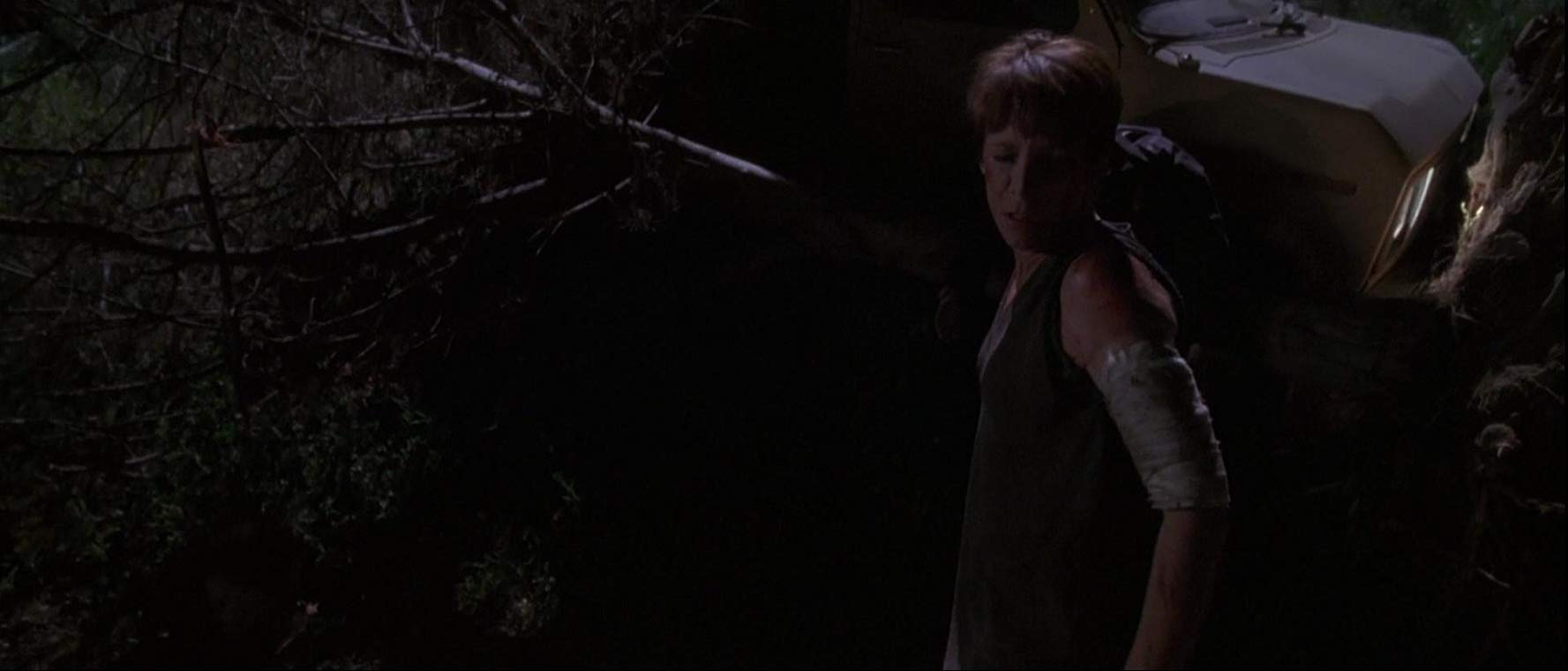 Though I've listed many parallels between the films, they aren't complete dead ringers either.
To be continued…
Halloween 2018 mask in H20 edit by @jaimev678
More from Stories
---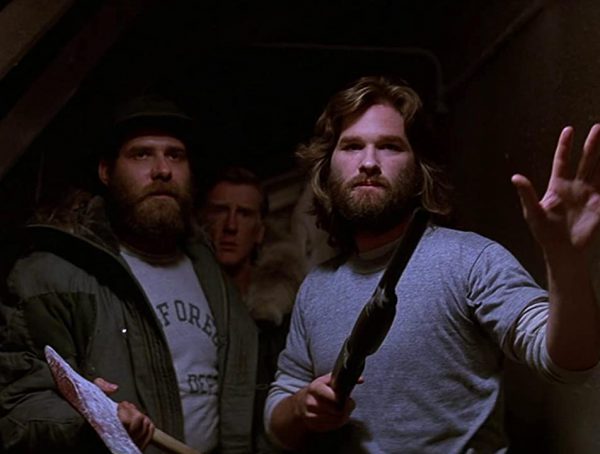 223
One thing the COVID-19 pandemic has taught us is that self-isolation is no one's idea of everlasting fun. What may …
The Body Stealers, Fangs of the Living Dead, Nightmare in Wax. These are just a few of the horror titles …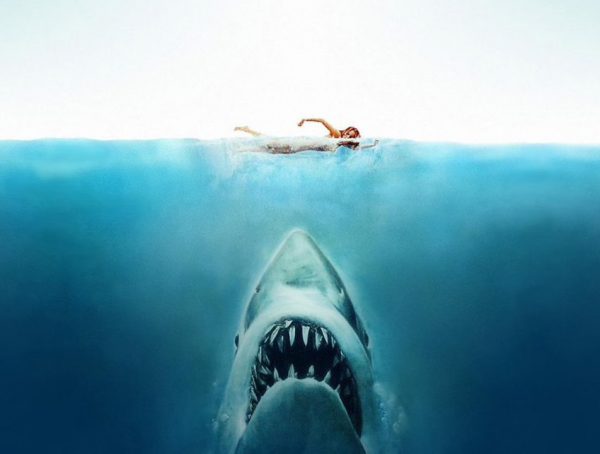 291
On June 20, 1975, movie audiences were introduced to JAWS, not only considered to be the original summer movie blockbuster …