Normally, I reserve the "Tricks and Treats" treatment for established classics like the original Halloween, A Nightmare on Elm Street, and The Exorcist.  And while I don't think Halloween (2018) is in the same company as those other horror greats, I was filled with plenty of observations after only two viewings of the film; the first at its sold-out TIFF screening in September 2018, and more recently, earlier this week when the film was released on Blu-ray and DVD.  As usual, my list is (hopefully) in chronological order.  Did I notice too much, too little, or just enough?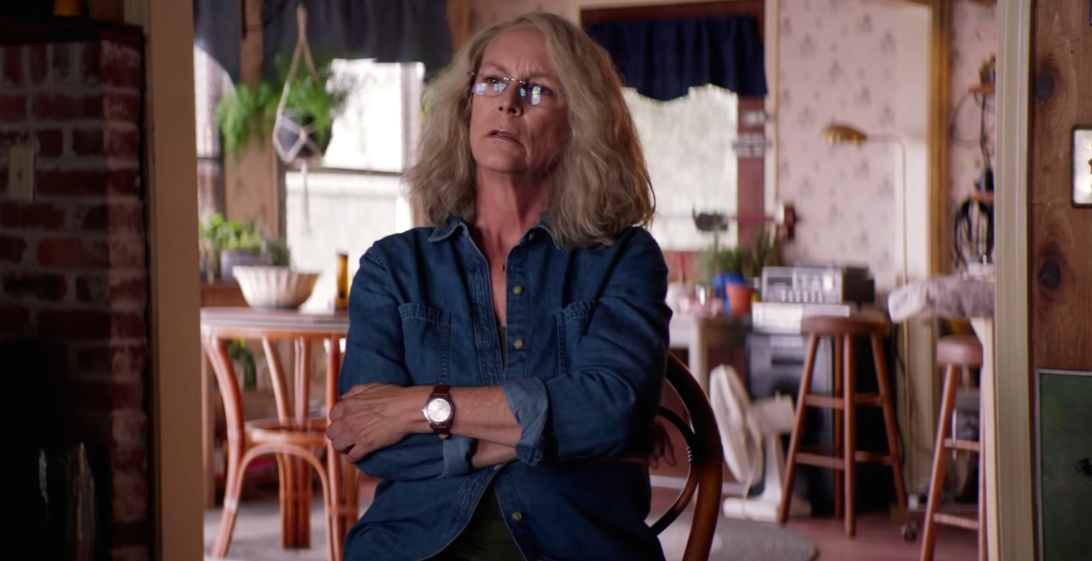 1/ When the two British "investigative journalists" meet with Laurie at her home, there are three different prescription bottles on the coffee table.  No room left in the medicine cabinet, dear?
2/ The voice of Allyson's teacher is none other than P.J. Soles, who totally portrayed Lynda in the original Halloween!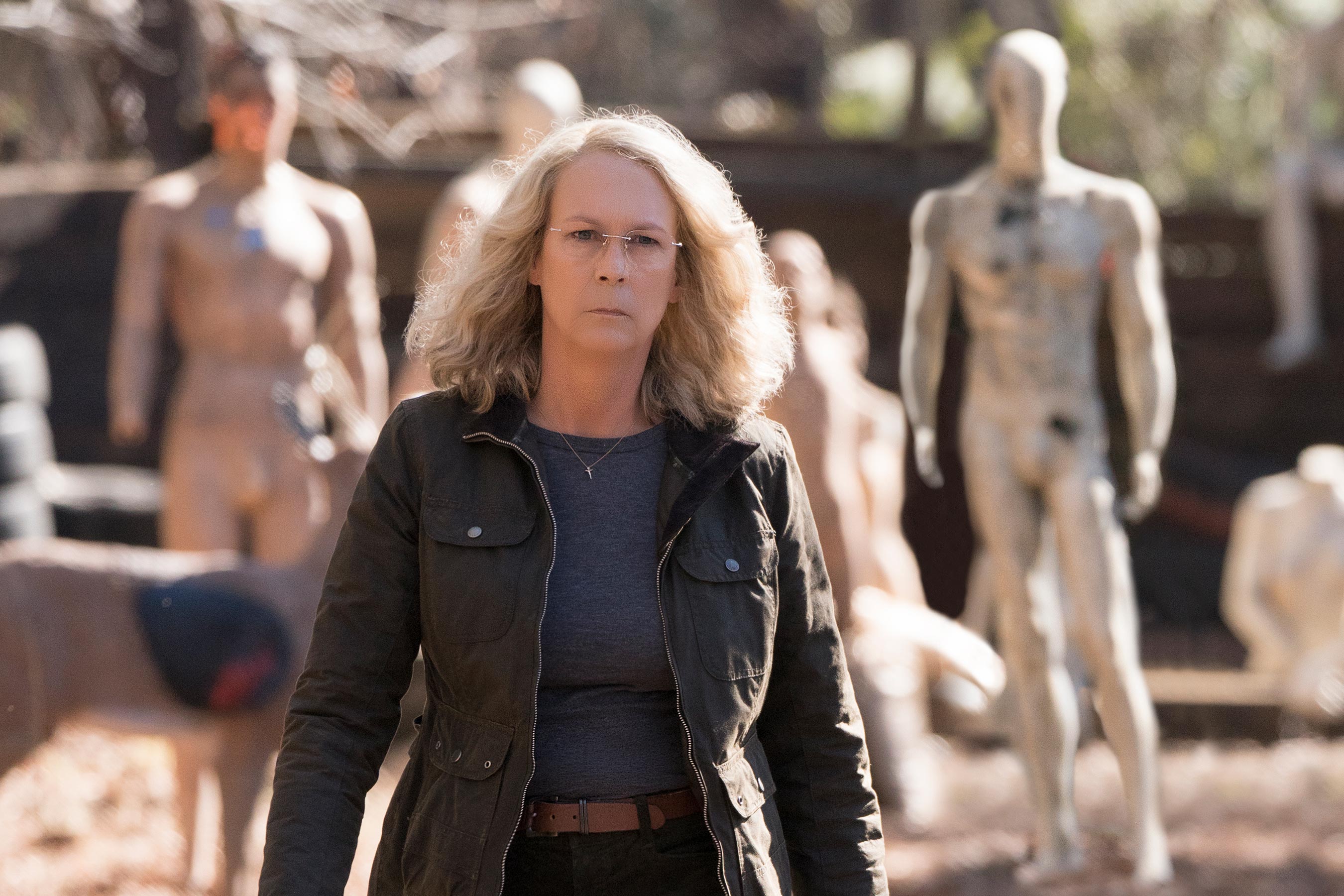 3/ I'm surprised that at least one of the mannequins Laurie used for target practice wasn't wearing a Halloween mask.
4/ When Laurie's in her truck watching the bus carrying Michael leave Smith's Grove, she screams just  as an eerie silhouette of The Shape appears in the background; which allows the viewer a momentary glimpse into the depths of her decades-long haunted mind.  It's a brief, unexpected, but very effective image.
5/ When Laurie arrives at the restaurant and apologizes to her family for being late, the delivery and tone of her apology, "I'm sorry, so sorry", reminded me so much of her apology to Annie's father in the original Halloween when she accidentally collides into him on the sidewalk: "Oh, Mr. Brackett.  I'm sorry, Mr. Brackett."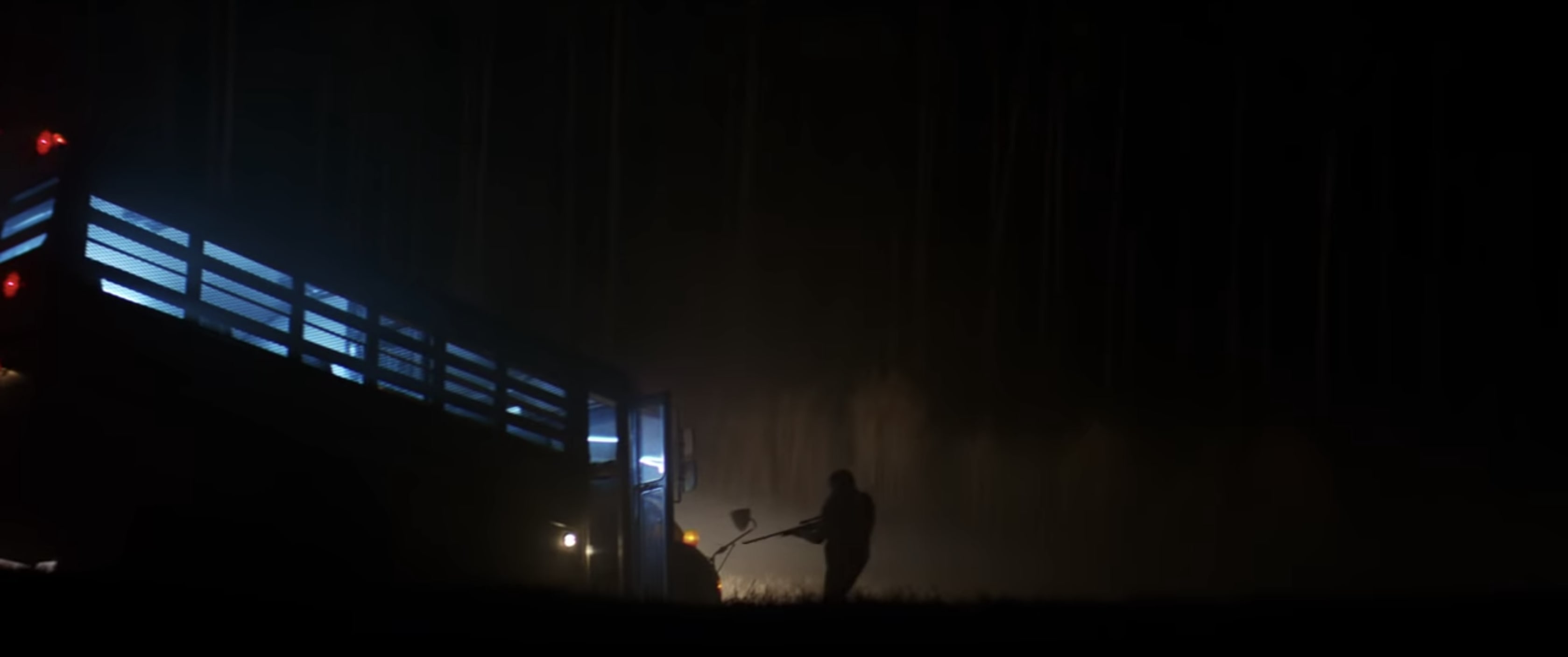 6/ Is the cause of the convenient bus accident EVER explained?  I believe Dr. Loomis wannabe Dr. Sartain makes reference to Michael overcoming one of the guards on the bus, but seriously, what was Michael being restrained with, elastic bands?
7/ Michael Myers clearly has a bit of a backseat fetish:  Attacking Annie from the backseat of her car in the original Halloween, repeating that deadly move in 2018 with the young boy attempting to escape the scene of the deadly bus accident, and yet again later with Dr. Sartain in the police cruiser.
8/ When Dana Haines, the female "investigative journalist" (her words, not mine) asks for directions to the loo at the service station, Michael is quietly killing someone waaaay in the background of the mechanics garage.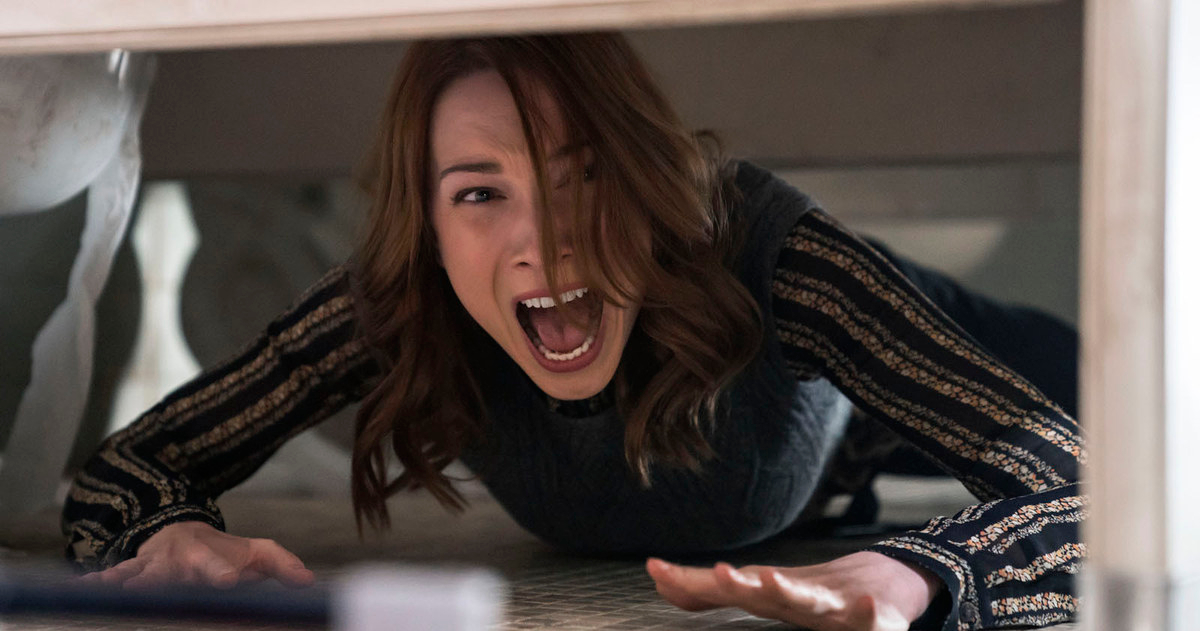 9/ While he's terrorizing poor Dana, whose teeth does Michael drop over the bathroom stall door? They're bloody-looking, so I'm concluding freshly removed?  Were dentistry lessons offered at the asylum?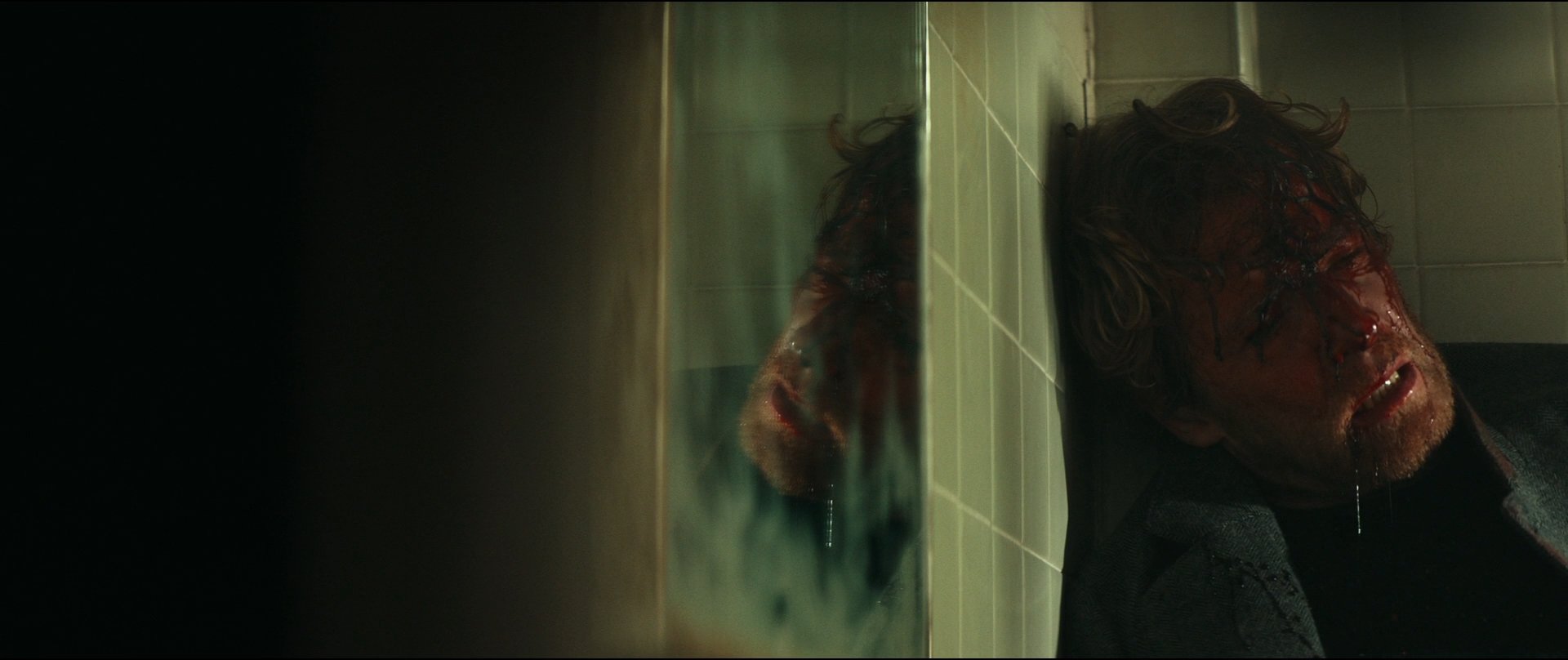 10/ And speaking of "bloody", why the bloody hell does Dana remain in that filthy bathroom stall when, thanks to Aaron, she has an opportunity to escape from Michael's deadly grip?  As Michael's attention, and brutality, turns to Aaron, Dana should have not only removed herself from the stall, and washroom, but should have done so while swinging the crowbar at Michael.  It's called multi-tasking, honey.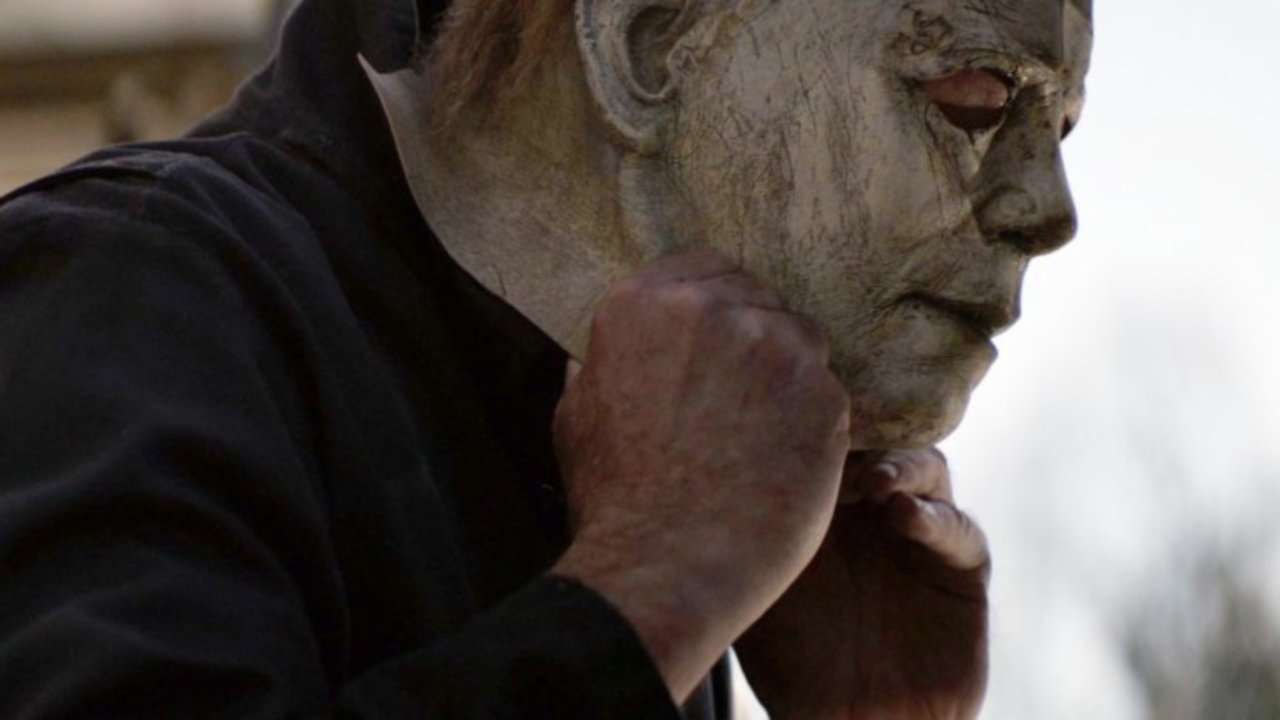 11/ When after a 40 year break, Michael puts on his mask again, first removing it from the trunk of the car, shouldn't there be some trace of blood on his hands, considering how Aaron was killed, not to mention those bloody teeth Michael had been carrying around in his one hand?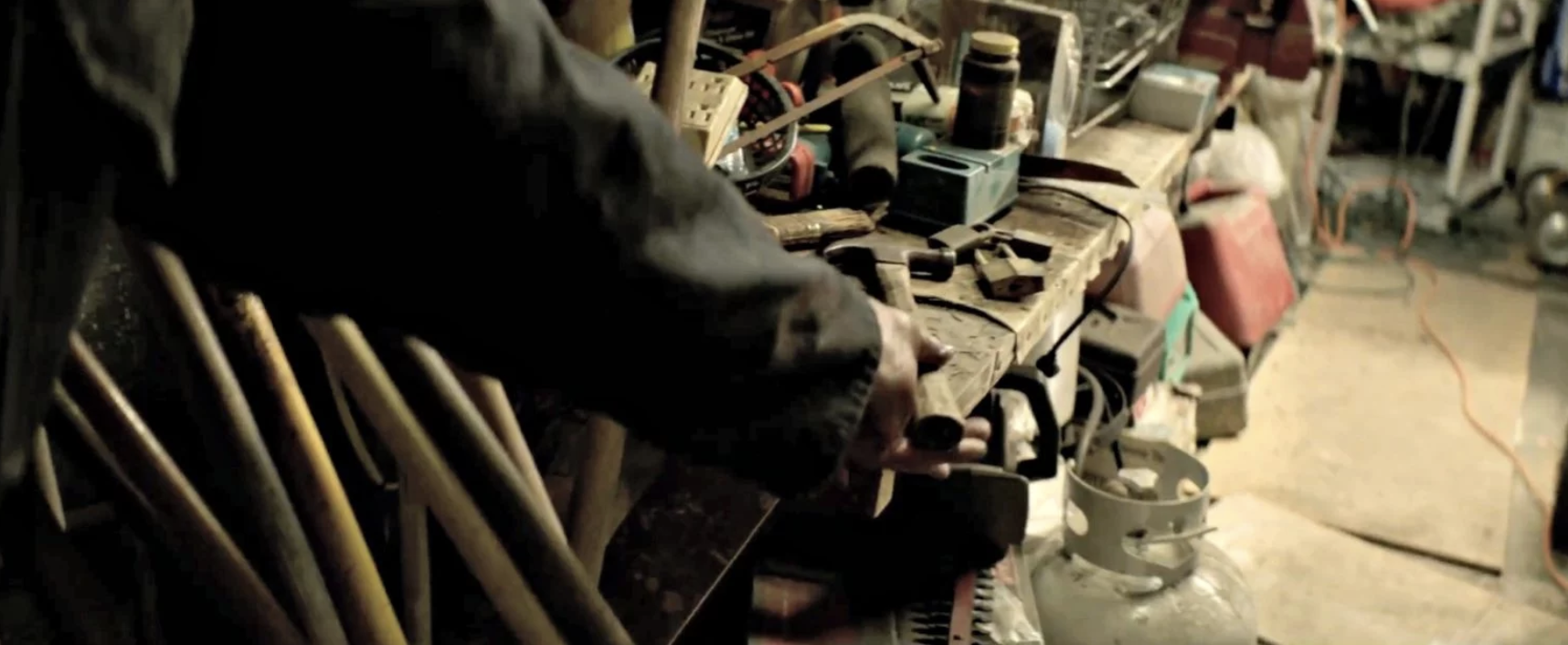 12/ After bumping into trick-or-treaters on the sidewalk, it's "hammer time" for Michael as he makes his way towards a tool shed by first walking through a carport that is lined with 4 VERY bright, fluorescent lights.  That much OUTDOOR FLUORESCENT lighting doesn't make any sense to me.
13/ Michael spared the life of a defenceless crib-bound baby.  Wow, I guess he's not "pure evil" after all.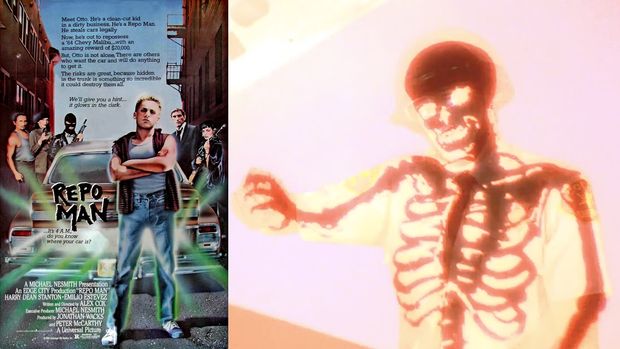 14/ Oh my god, Vicky is watching the cult movie, Repo Man, on the television!!
15/ Vicky's pretend conversation with whoever is not hiding in the bedroom closet of the kid she's baby-sitting is reminiscent of Annie's pretend conversation with whoever was not hiding behind the hedges in the original Halloween.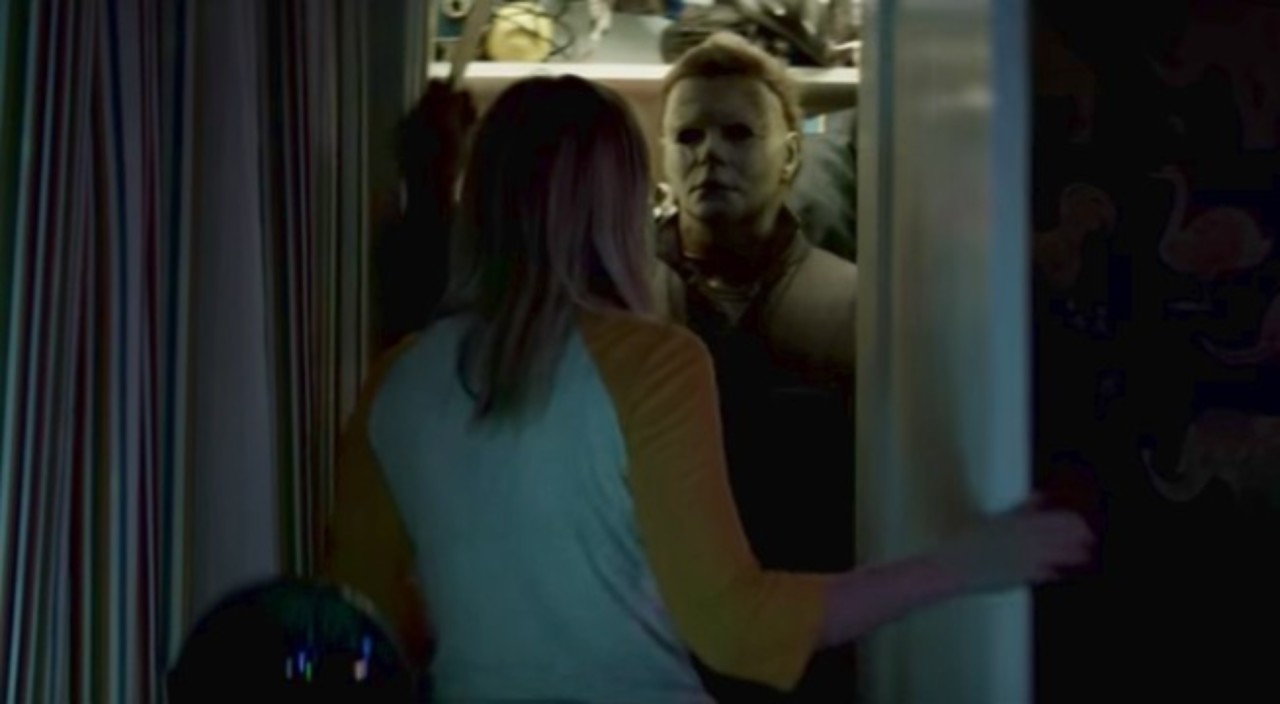 16/ Michael seems to also have a bit of a closet fetish, as demonstrated by his surprising and subsequent killing of Bob in 1978, and of Vicky in 2018.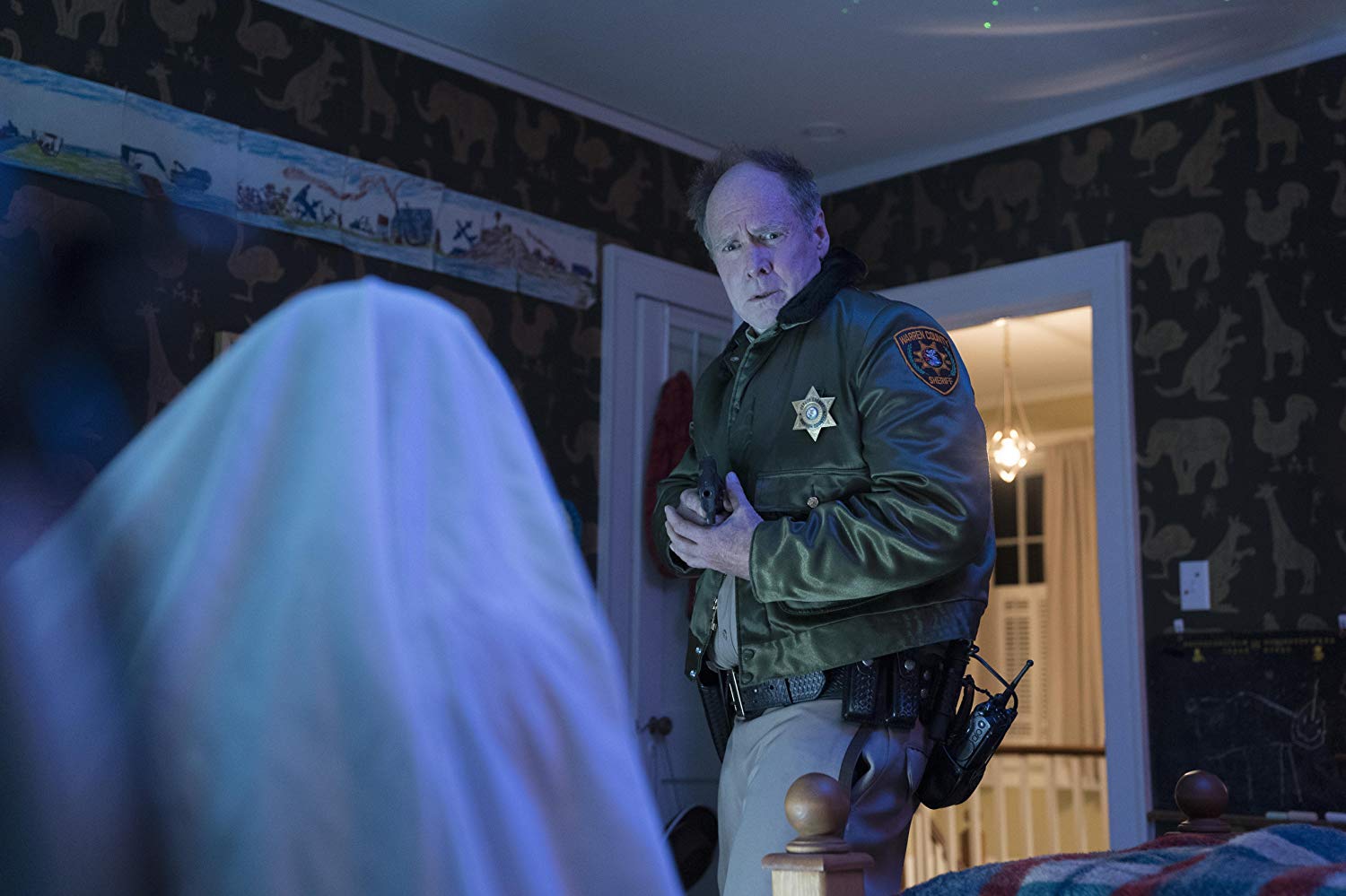 17/ And then there's Michael's fondness for making ghost costumes out of bed sheets.  In the original film, he made one for himself in order to fool Lynda into thinking he was in fact a bespectacled Bob.  This time around, he places the bed sheet over the body of Vicky.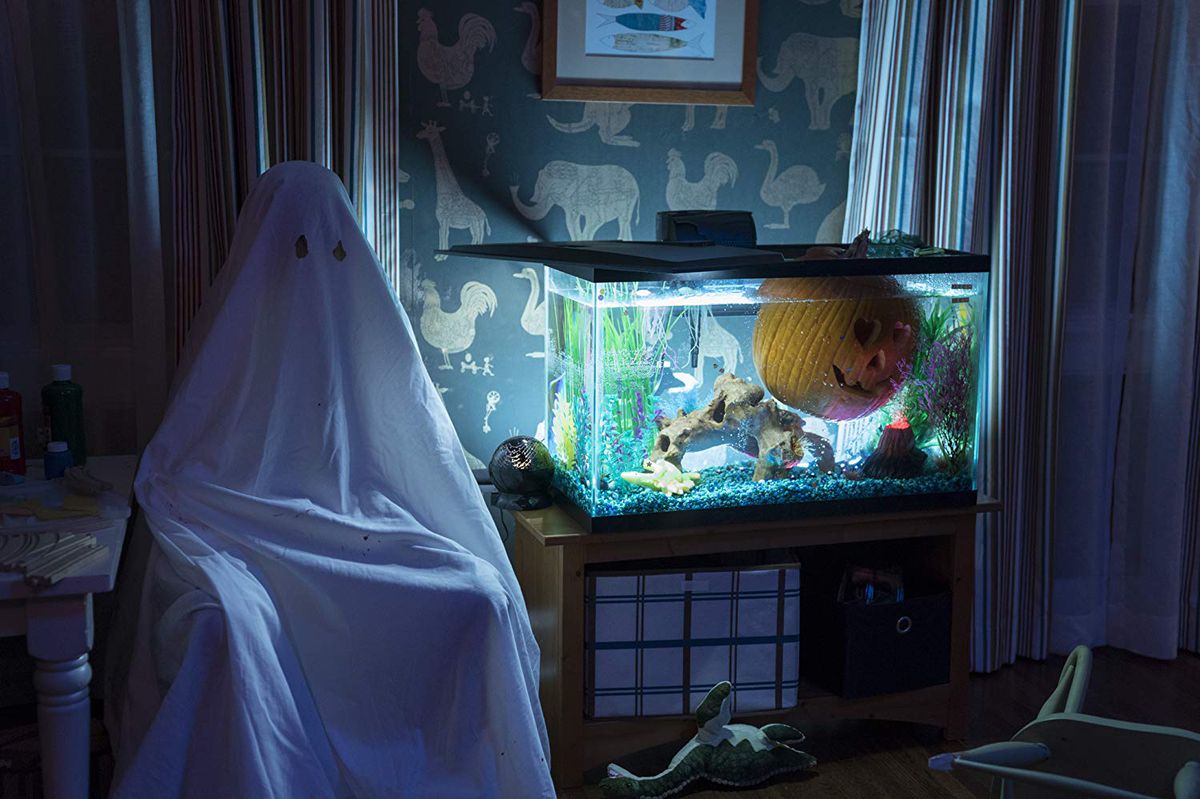 18/ Michael's flare for Halloween home decor is proudly on display, as demonstrated by his placement of Dave's pumpkin (with heart shaped eyes) into the fish tank.
19/ Dave's tattoo of "10/31/18" is both a celebration of his love for Vicky…and the date of his death.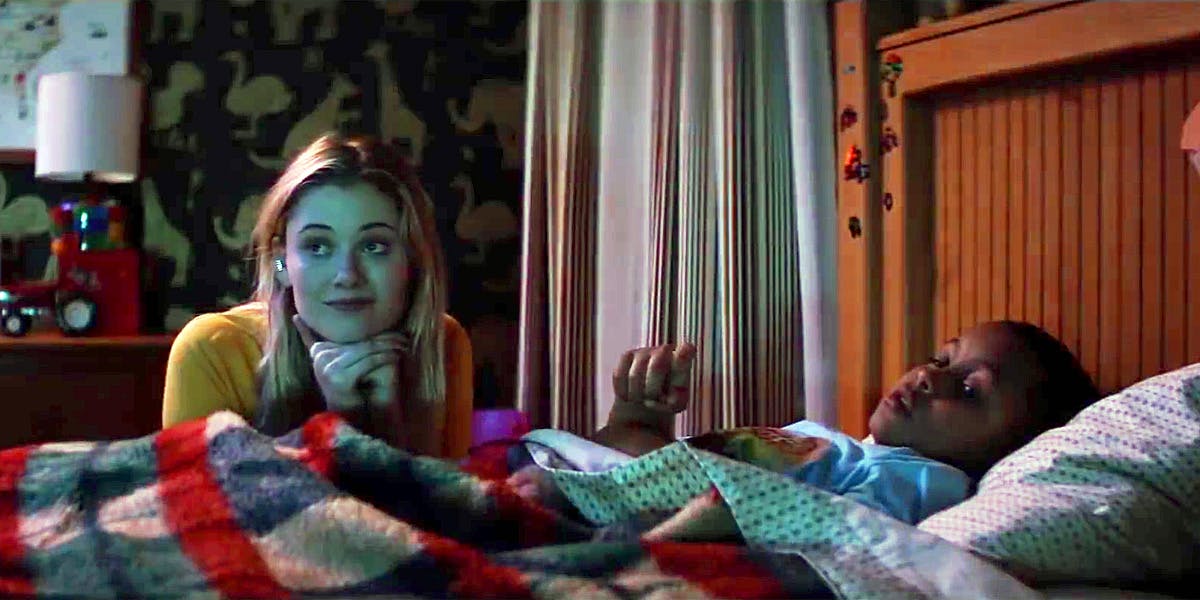 20/ I wonder what happened to the kid Vicky was babysitting?  He was last seen running from his house, never to be seen again.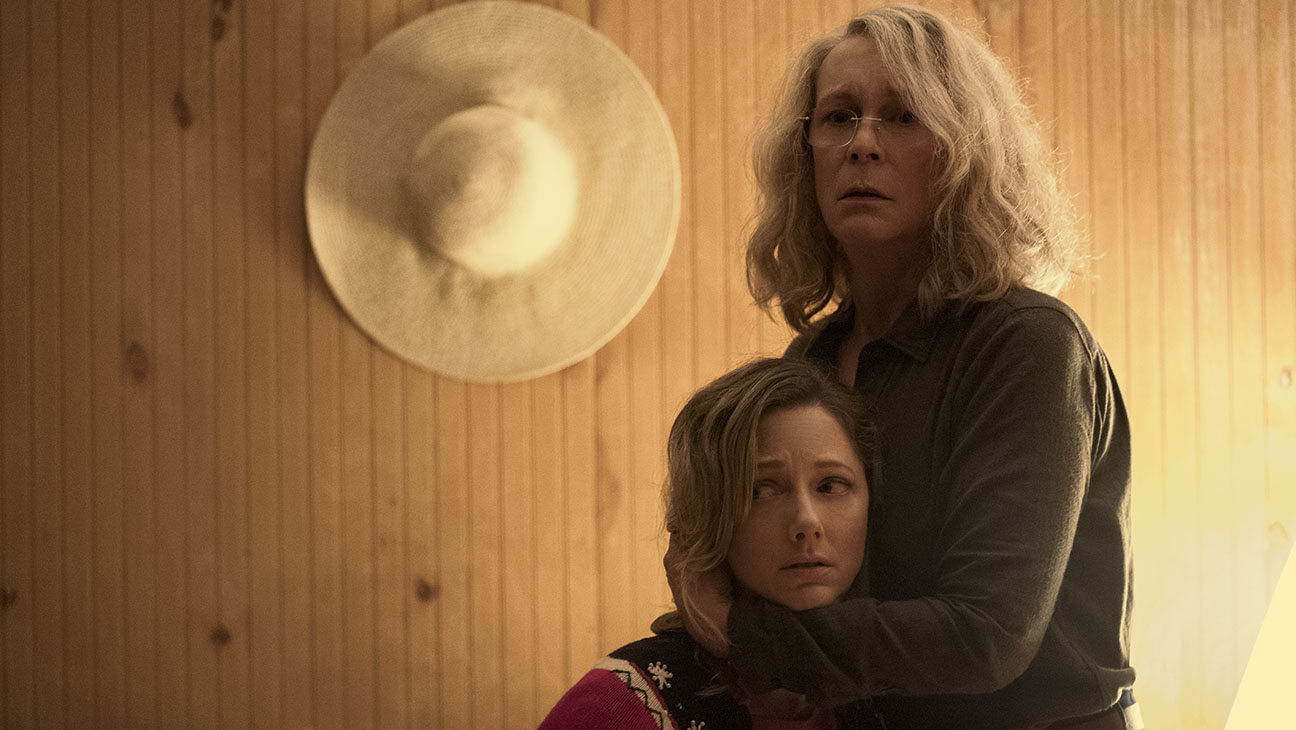 21/ I'm pretty sure that the hat hanging on the wall over Laurie's bed is the same one that is on her bedroom wall, beside the window, in the original Halloween!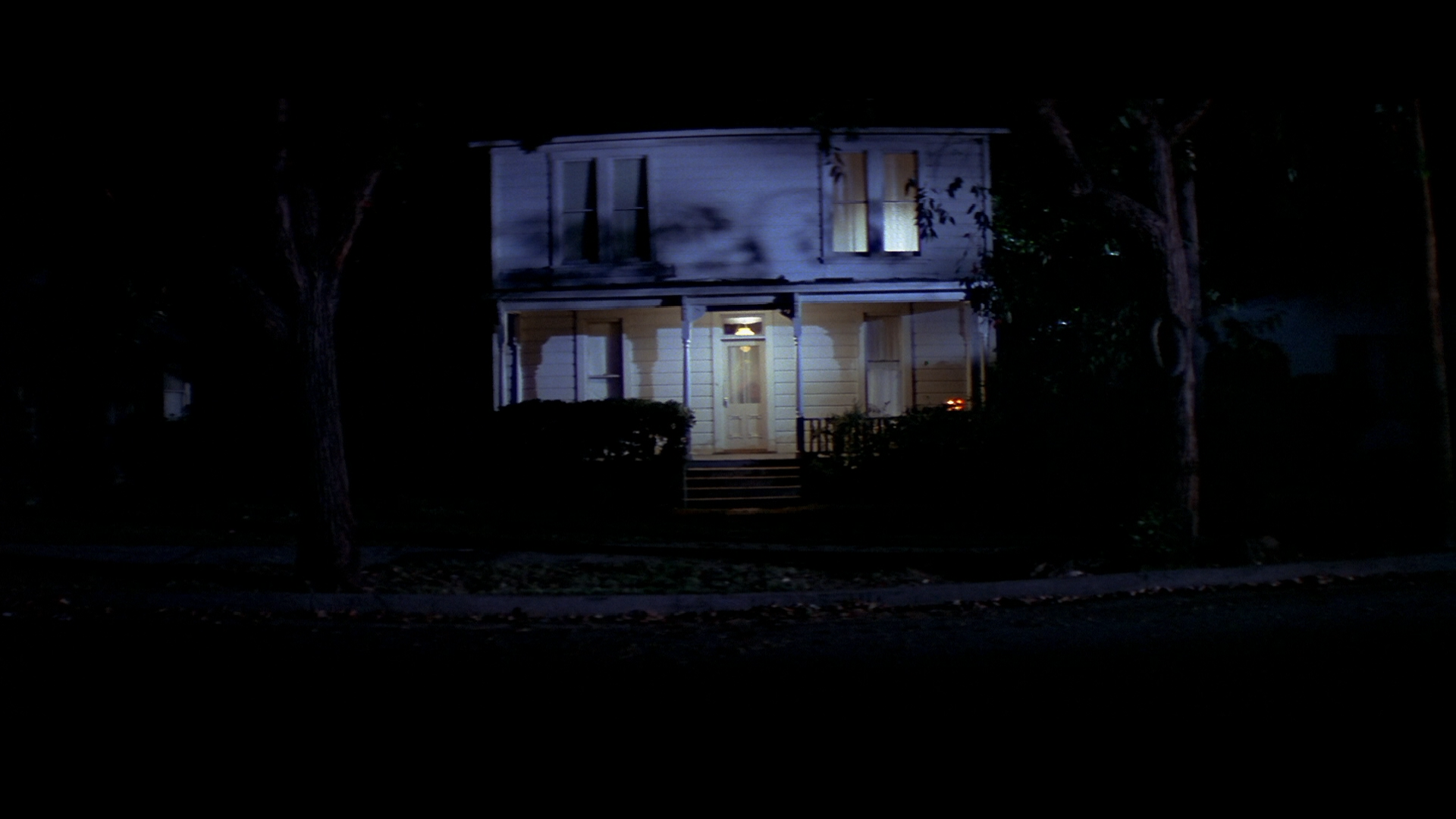 22/ Is the dollhouse in Laurie's bedroom a replica of Michael Myers childhood home, the one where he killed his sister, Judith?
23/ Ummm…how did Michael know where Laurie lived?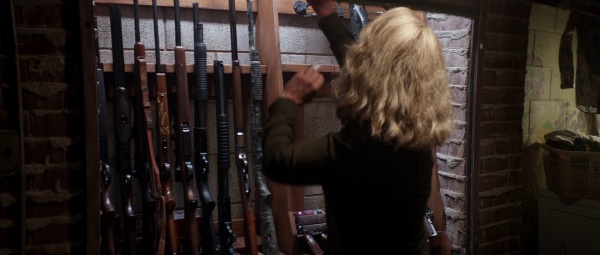 24/ Even a crossbow is part of Laurie's arsenal.  Impressive!
25/ How did Michael manage to transport the dead body of one of his victims from the front yard to the second floor of Laurie's house, quietly tucking the corpse away on the top shelf of a closet, and despite his left hand missing most of its fingers, without drawing any attention to himself in the process?
26/ Michael watches Laurie fall out of the second floor bedroom window, and land on the ground below.  He then turns away briefly before returning his gaze to where Laurie landed, only to discover that she has disappeared from that spot.  Paying homage to the final moments of the original Halloween by providing the audience with a payback- déjà vu-role-reversal moment!
27/ The non-instrumental song being played during the film's closing credits, "Close to Me", is co-written by four people, two of them being John Carpenter and Jamie Lee Curtis!
More from Stories
---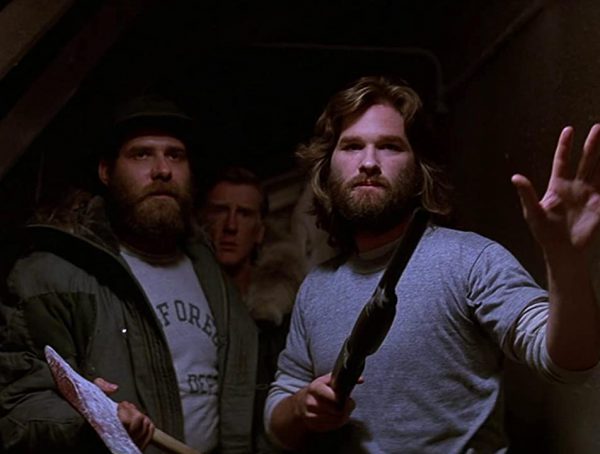 261
One thing the COVID-19 pandemic has taught us is that self-isolation is no one's idea of everlasting fun. What may …
The Body Stealers, Fangs of the Living Dead, Nightmare in Wax. These are just a few of the horror titles …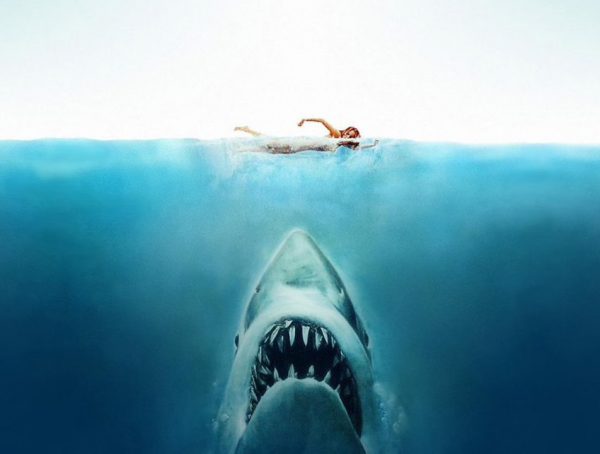 315
On June 20, 1975, movie audiences were introduced to JAWS, not only considered to be the original summer movie blockbuster …