"Some stupid killer stalking some big-breasted girl who can't act who is always running up the stairs when she should be running out the front door. It's insulting." -Sidney Prescott
Sidney may not be a fan of chase scenes but for most of us it's the highlight of a scary movie. The score kicks in as your favourite horror icons run for their lives, getting themselves into all sorts of predicaments along the way. Sometimes they live, sometimes they die but either way these sequences add an adrenaline factor and keep you on the edge of your seat.
I've rounded up some of my favourite scenes of cat and mouse. Keep in mind some videos don't include the full chase so it's always best to watch the film. 😉
20/ Mya as Jenny Tate in Cursed (2005)
This chase is like…Wo! Mya proves she has what it takes to contend with more notable horror heroines on the list. It's too bad the elevator acts as a dead end here; it would have been fun to see her outrun the werewolf a little longer.
19/ Courteney Cox as Gale Weathers in Scream 2 (1997)
Luckily for us, Gale has more lives than a cat. In this scene she must make her way through a maze-like recording studio to escape Ghostface right before the climax of Scream 2.
18/ LL Cool J as Preacher in Deep Blue Sea (1999)
A different type of chase! LL Cool J swims for his life from a DNA-altered shark in Deep Blue Sea. The chef briefly finds shelter in none other than his own oven before ultimately getting payback for his pet parrot's demise.
17/ Vicky Dawson as Pam MacDonald in The Prowler (1981)
A locked door always adds tension and poor Pam is hindered by a lot of them here! The Prowler never received the same acclaim as other horrors around its time, like Friday the 13th and Halloween 2, but it's definitely on their level in terms of suspense.
16/ Josh Hartnett and Michelle Williams as John and Molly in Halloween H20 (1998)
Let's face it, we enjoy seeing Josh Hartnett do anything. Running for his life is no exception. In this scene Josh and a young Michelle Williams come face-to-face with Uncle Mike right after discovering Jodi Lyn O'Keefe hanging in the pantry.
15/ Justin Long and Gina Philips as Darry and Trish Jenner in Jeepers Creepers (2001)
A new level of road rage! Here, Danny and Trish are followed and run off the road by a 1941 Chevy COE driven by the creeper.
14/ Genevieve Alexandra as Jessica in Maniac (2012)
Subway stations late at night are scary as it is, let alone being chased through one by a maniac. The 1980 original also features a subway chase and it's the standout scene in this remake.
13/ Olivia Hussey as Jess in Black Christmas (1974)
It's clear that Halloween was inspired by its holiday predecessor Black Christmas. There are many similarities between the two slashers including a climactic chase scene which finds final girl Jess trying to escape a stranger whose been hiding in the attic.
12/ Brandy Norwood as Karla Wilson in I Still Know What You Did Last Summer (1998)
https://www.youtube.com/watch?v=53ZA1PbRt5Q
Karla doesn't seem to have much luck around glass. Not that she's a bull in a china shop, but she's on thin ice trying to escape Bruce on this vacation.
11/ Jamie Lee Curtis as Alana Maxwell in Terror Train (1980)
1980 was a year of running and screaming for Jamie Lee Curtis, not only in Terror Train but also in Prom Night and The Fog. It's no wonder horror films became her gravy train.
10/ Neve Campbell as Sidney Prescott in Scream (1996)
As creepy as he is, it's hard to resist Billy Loomis. Once Sid gives in she needs to start running and if seeing your bestie squished in a garage door doesn't make you haul ass, nothing will!
9/ Paris Hilton as Paige Edwards in House of Wax (2005)
Paris Hilton's death scene was very much anticipated when news that she'd be in the remake of House of Wax was released. Paris even created a t-shirt line that read "See Paris Die" to promote the film. To help make the scene seem more realistic Paris would run up and down a flight of stairs before filming to simulate being out of breath. She must have learned method acting in previous films.
8/ Amy Steel as Ginny in Friday the 13th Part 2 (1981)
https://www.youtube.com/watch?v=YfHdpLKFwuM
Many claim that Friday the 13th part 2 is the best of the series. I tend to agree especially when you factor in this relentless battle between final girl Ginny and the deadly Jason Voorhees. Kudos to Alice but I'd be sleeping in Ginny's cabin.
7/ Jamie Lee Curtis as Laurie Strode in Halloween 2 (1981)
Laurie's chase scene in Halloween 2 is just as elevating as her original showdown with the shape. Heavily sedated and with a fractured ankle, she's forced to run for her life again and just narrowly escapes. The hospital seems completely deserted (except for Dr. Loomis of course) which makes for a fun setting when running around in a hospital gown.
6/ Amanda Wyss as Tina Gray in A Nightmare on Elm Street (1984)
When Tina hears tapping on the window and her name being whispered she goes outside to investigate. Soon after she finds herself trapped in her final nightmare. Freddy definitely has fun tormenting Tina before she becomes one of the most memorable Elm Street deaths.
5/ Anne-Marie Martin as Wendy Richards in Prom Night (1980)
"It's not who you go with, honey. It's who takes you home." Wendy's the bad girl draped in red in Prom Night and this scene is one for the books. We even get to enjoy some retro beats while watching this near 10 minute chase.
4/ Danny Llyod and Jack Nicholson as Danny and Jack Torrance in The Shining (1980)
At the end of Stephen King's novel, the hedge animals come alive. Kubrick realized this wasn't possible for the film so he opted for a hedge maze instead resulting in this chilling final sequence.
3/ Marilyn Burns as Sally Hardesty in The Texas Chainsaw Massacre (1974)
Marilyn might have it the worst on this list. Alone in the woods in the middle of Texas, all her friends have disappeared and the motor of a chainsaw gears up. Marilyn's screams will send chills down your spine every time you watch. Likely part of the reason TCM is cult classic status.
2/ Tara Reid as Sasha Thomas in Urban Legend (1998)
Sasha is attacked by an axe wielding killer during her radio show in Urban Legend. Three things make this epic. The huge platform boots she's forced to run around in, her raspy cries for help and the fact her headset remains on therefore broadcasting live to her listeners. A fun twist and Tara delivers all the feels.
1/ Sarah Michelle Gellar as Helen Shivers in I Know What You Did Last Summer (1997)
Sarah Michelle Gellar has another iconic chase scene in Scream 2 but it's her role as Helen Shivers in I Know What You Did Last Summer that makes her slasher royalty. She earns the crown and not for the Croaker Queen Pageant but for pulling off this emotional, thrilling chase sequence flawlessly.
Hope you're not out of breath. Let me know your favourite horror chase scene in the comments below! 
More from Stories
---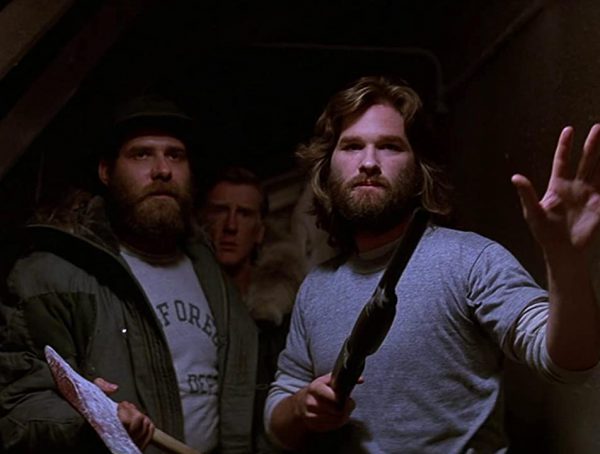 223
One thing the COVID-19 pandemic has taught us is that self-isolation is no one's idea of everlasting fun. What may …
The Body Stealers, Fangs of the Living Dead, Nightmare in Wax. These are just a few of the horror titles …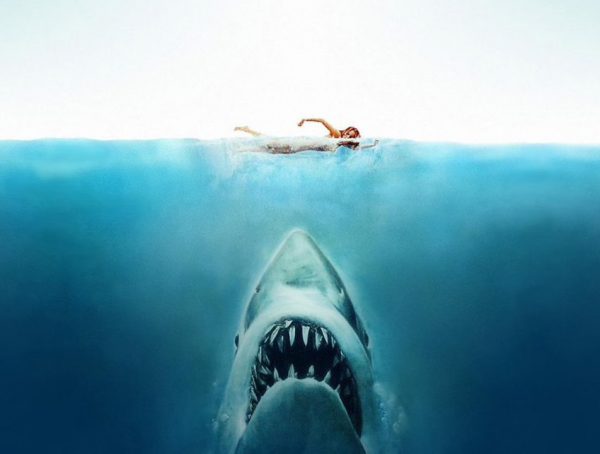 291
On June 20, 1975, movie audiences were introduced to JAWS, not only considered to be the original summer movie blockbuster …