Film Review
Halloween (2018)
4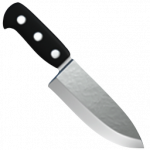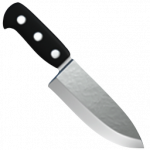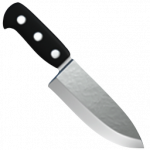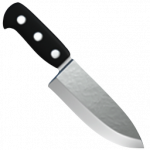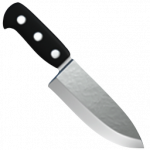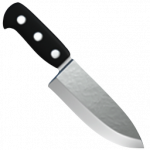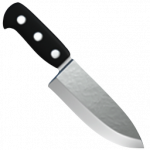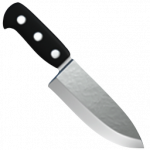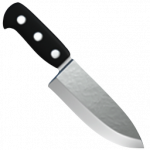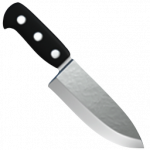 Summary
Face your fate.
Thrilling, suspenseful, scary, funny and gory, Halloween is a love letter to the original 1978 slasher that redefined horror. David Gordon Green leaves diehard fans pleased as he modernizes the story that John Carpenter started. He brings back Jamie Lee Curtis (JLC) to reprise her role of the meek teenager turned heroine, Laurie Strode. The cast and crew pay homage to the original Halloween while simultaneously creating a badass film that will attract new audiences.
The film kicks off with an opening credit sequence comparable to the original with its recognizable orange font on black background next to a jack-o-lantern. Another win for Halloween is John Carpenter's iconic synth score which is elevated and used at the perfect moments to add tension, as it was in 1978.
Halloween focuses on the story of lone survivor Laurie Strode who escaped crazed killer Michael Myers on Halloween night 40 years ago. Now a fierce grandma, loaded with ammo, she's ready to protect her family and kill the newly escaped Michael Myers once and for all.
Jamie Lee Curtis brings an undeniable energy to the film and does a divine job as Laurie Strode, the character she introduced 40 years ago. She proves once again why she's the ultimate Scream Queen. Now suffering from PTSD, you can feel the effects Michael has had on her all these years and how it's tarnished key areas of her life. She's obsessed with Michael and putting an end to the evil he's caused. One scene stands out where Laurie watches in her car (while downing a bottle of booze) as Michael is being transferred to a new facility. JLC revealed in a Q&A after the premiere that it was unscripted and the last scene she shot. Every member of the crew showed their support by showing up that day with nametags that read, "I am Laurie Strode." Very powerful and just one of the moments that depict the trauma she's been living with. Some clips from the trailer don't appear in the film so be prepared to be pleasantly surprised with scenes like these.
Nick Castle and James Jude Courtney portray the shape excellently. He spends the first portion of the film mask-less (not saying if you see his full face or not) and when he finally puts the mask on it sends chills down your spine. His kills are next level grisly, creative and the body count is triple what we saw in the original Halloween. He'll prove to the newer generation, who think only 5 kills nowadays "isn't a big deal", what he's truly capable of. Michael's new doctor (who studied under Loomis and sounds just like him) is there to accompany his patient as he's transferred to Glass Hill, a new, less ideal facility. Of course, the transfer goes awry and the audience is left in suspense and fear of Michael's whereabouts.
The atmosphere of the film is nostalgic and reminiscent of the original as escaped Michael once again creeps around, enters houses and wields a butcher knife. He's back to terrorize babysitters and you'll feel right at home with him in the suburban Haddonfield neighborhood.
Curtis is joined by partly estranged daughter Karen (Judy Greer) and granddaughter Allyson (Andi Matichak). The three heroines team up to battle Michael and it's everything you'd hope for. The leading ladies have strong chemistry on screen and may be the best horror trio since Sidney, Dewey and Gale. Allyson, played by newcomer Andy Matichak is endearing in the role and her encounters with the Boogeyman shadow that of Laurie's in 1978. Chase sequences are done artistically with Michael hot on her trail but it leaves the audience wanting more. Although not shown much in the trailers, Karen has a healthy amount of screen time and scenes that will leave you cheering.
One miss with this new entry is proper character development, something the original film did so well, especially with the dialogue created by Debra Hill. Though the film does a terrific job further developing Laurie's character they fall short with others who appear very briefly before being brutally killed by Michael. This proves hard to develop an emotional connection with some of the victims making you less likely to want to root for them. Ultimately, the film would have been stronger with fewer characters and more development. A couple of the teens could have morphed into one and we could have done without some of the cop's dialogue. The main police officer (Will Patton), who was there for the arrest after Loomis shot Michael off the roof, is enjoyable to watch as he tracks down the shape with Laurie. Additional scenes of them together would have been fun to see. The podcast reporters (Rhian Rees and Jefferson Hall) fit nicely and play a role in explaining the backstory of Michael Myers to newer audiences. Their scenes offer up some of the best scares along with babysitter Vicky's, (Virginia Gardner), who stands out as the Linda of this film.
Green and Danny McBride include several moments of comic relief to break up the tension, like Vicky and the wise beyond his years' boy she babysits, it works but in other instances it could have been dialed back. Jamie Lee Curtis' memorable quote from the previews, where she claims to have prayed for Michael's escape, is made into a joke when it really could have been used to add drama. Expect a few slight changes to what you've seen in trailers.
The film includes a short-lived and rather far-fetched subplot and while not nearly as pointless as the man in black from Halloween 5, it had me question if it was necessary. Don't fret. It has no real impact on the quality of the film but it could have exampled one unanswered question if explored further.
Halloween (2018) isn't perfect, but none of the sequels are. Still, it's the closest entry to capture the feel of the original. The filmmakers opted for that same simplistic storytelling and there were areas where it could have been simplified even further. Some moments felt scattered and scenes didn't flow as well as expected. Regardless, it proves to be a worthy addition to the franchise and one that will hold up well in years to come, like the 1978 classic. Although H20 remains my favorite sequel, I'm very impressed and I'm sure Carpenter and Halloween fanatics will be too.
More from Reviews
---